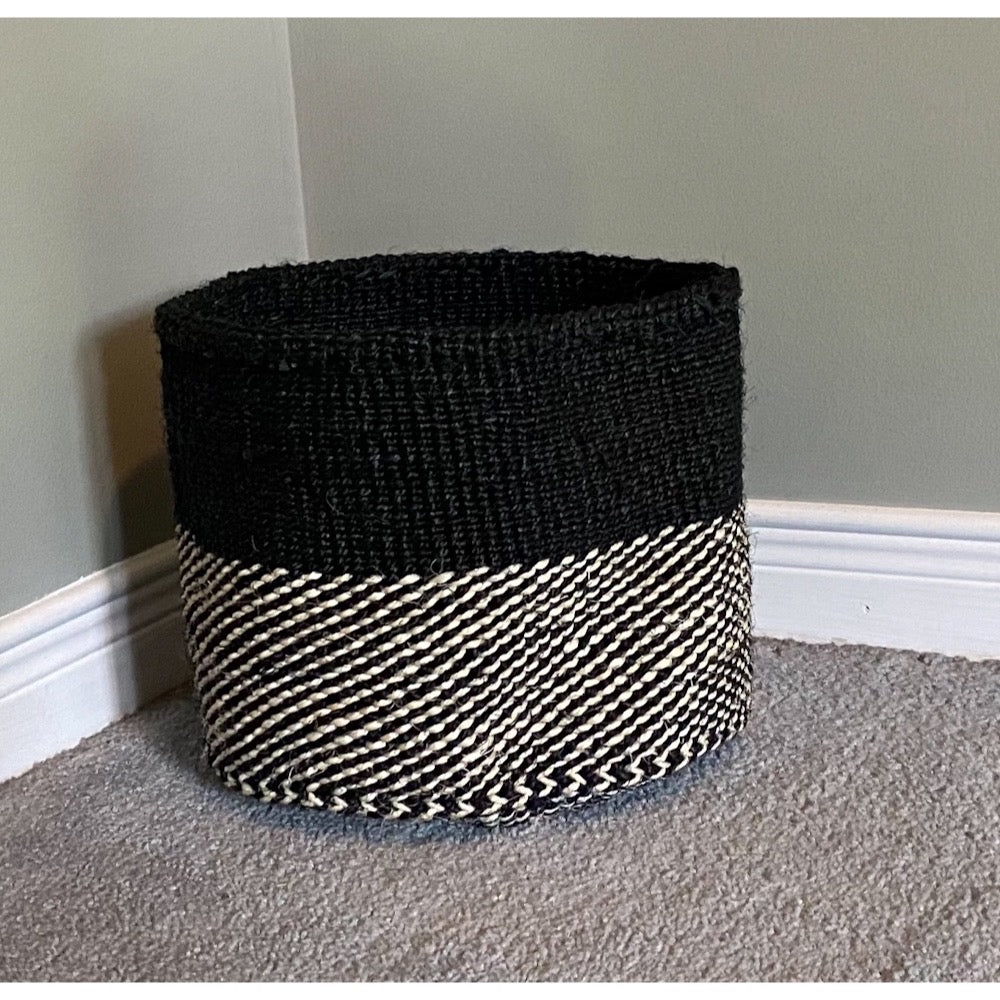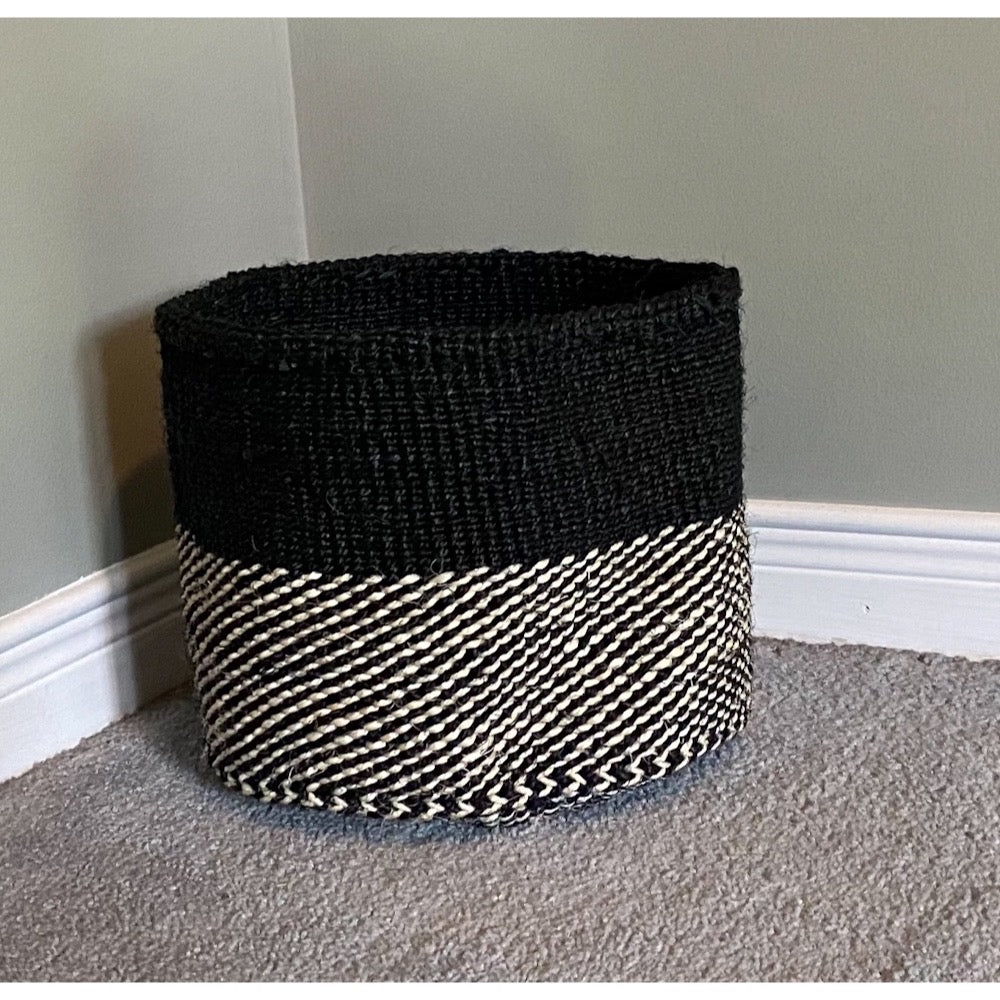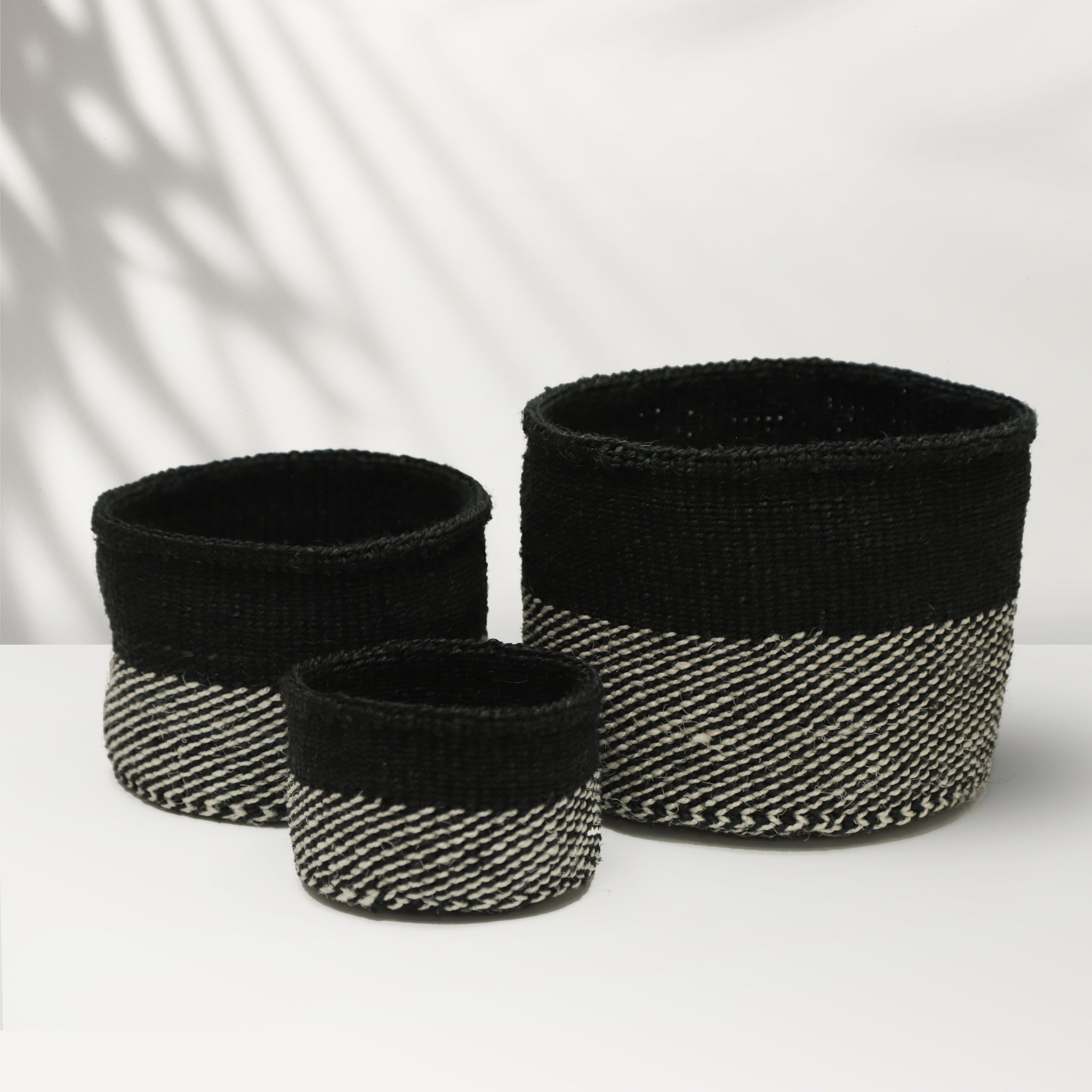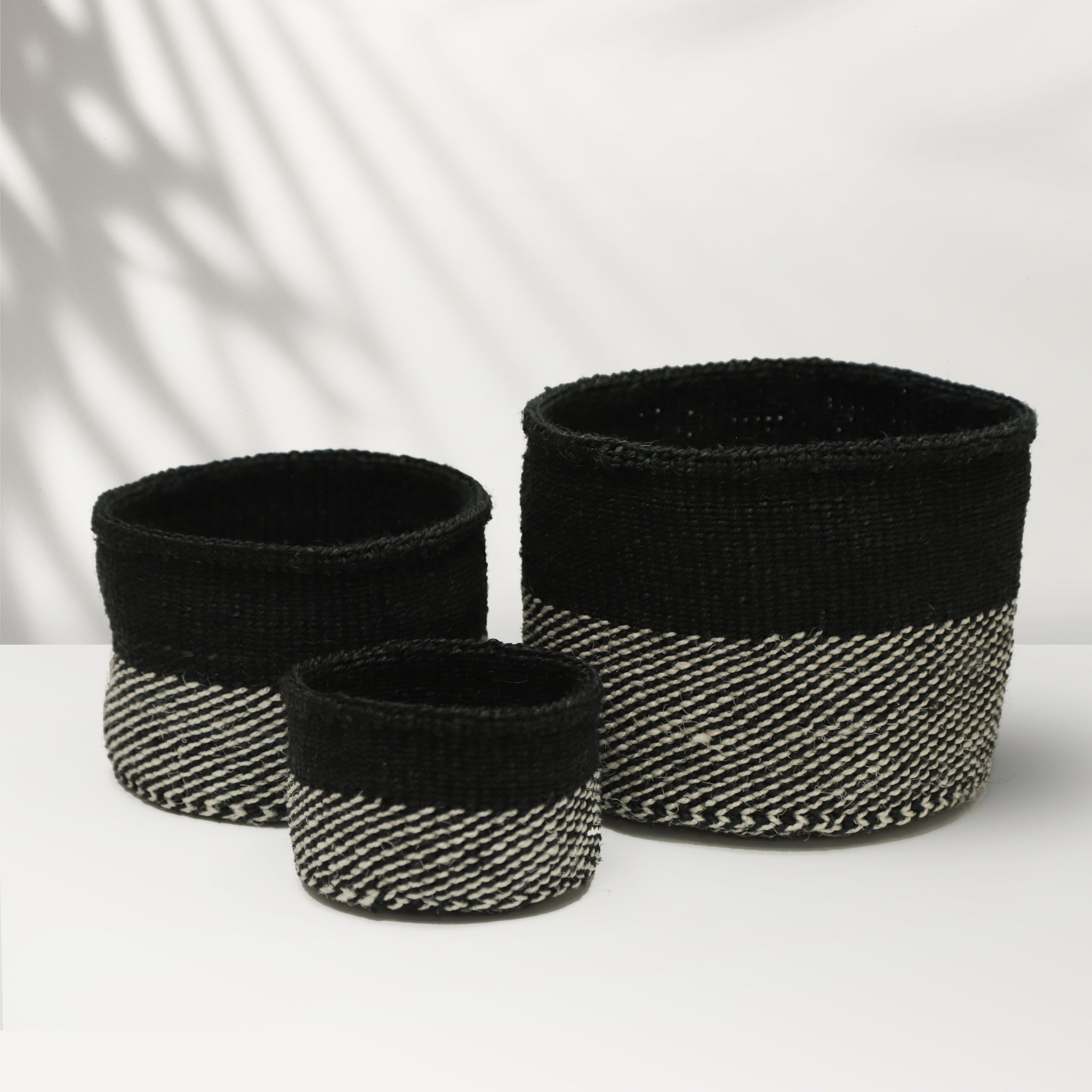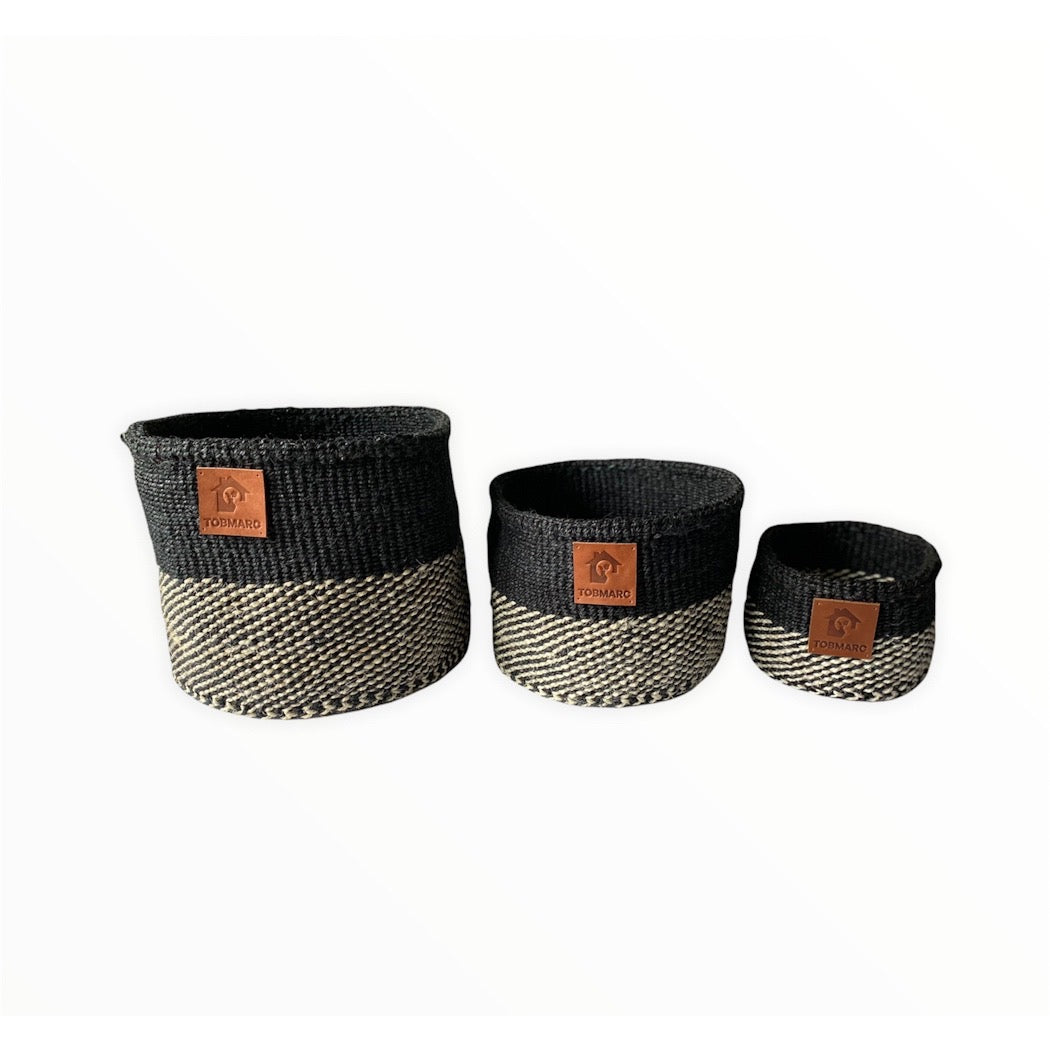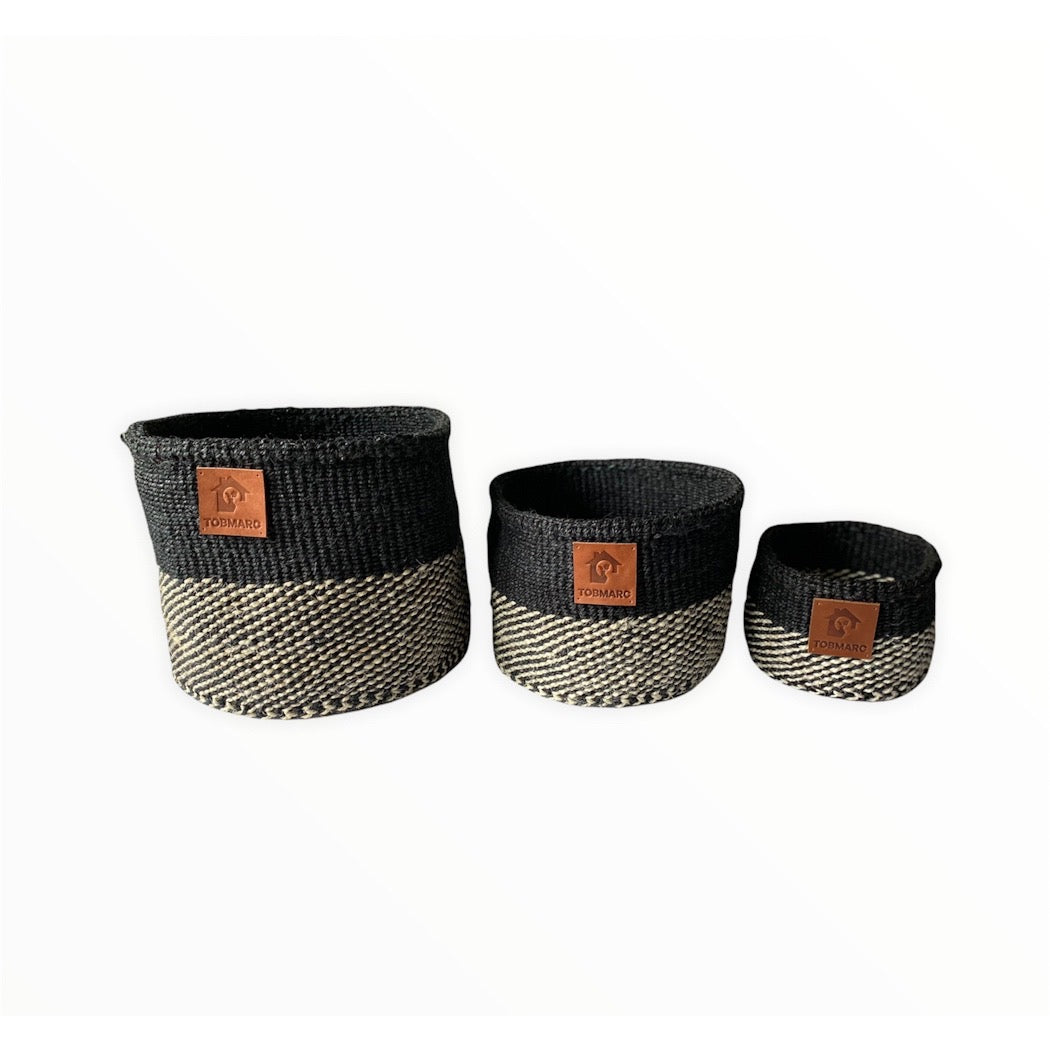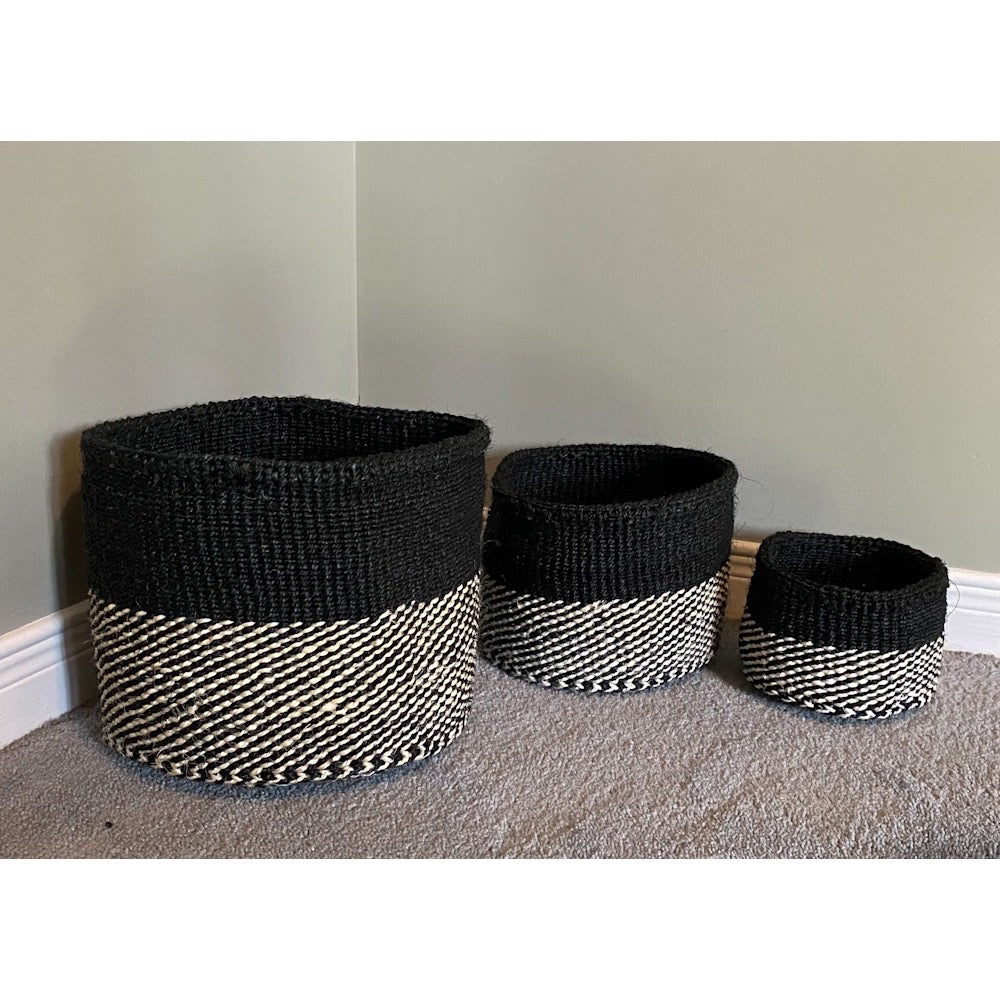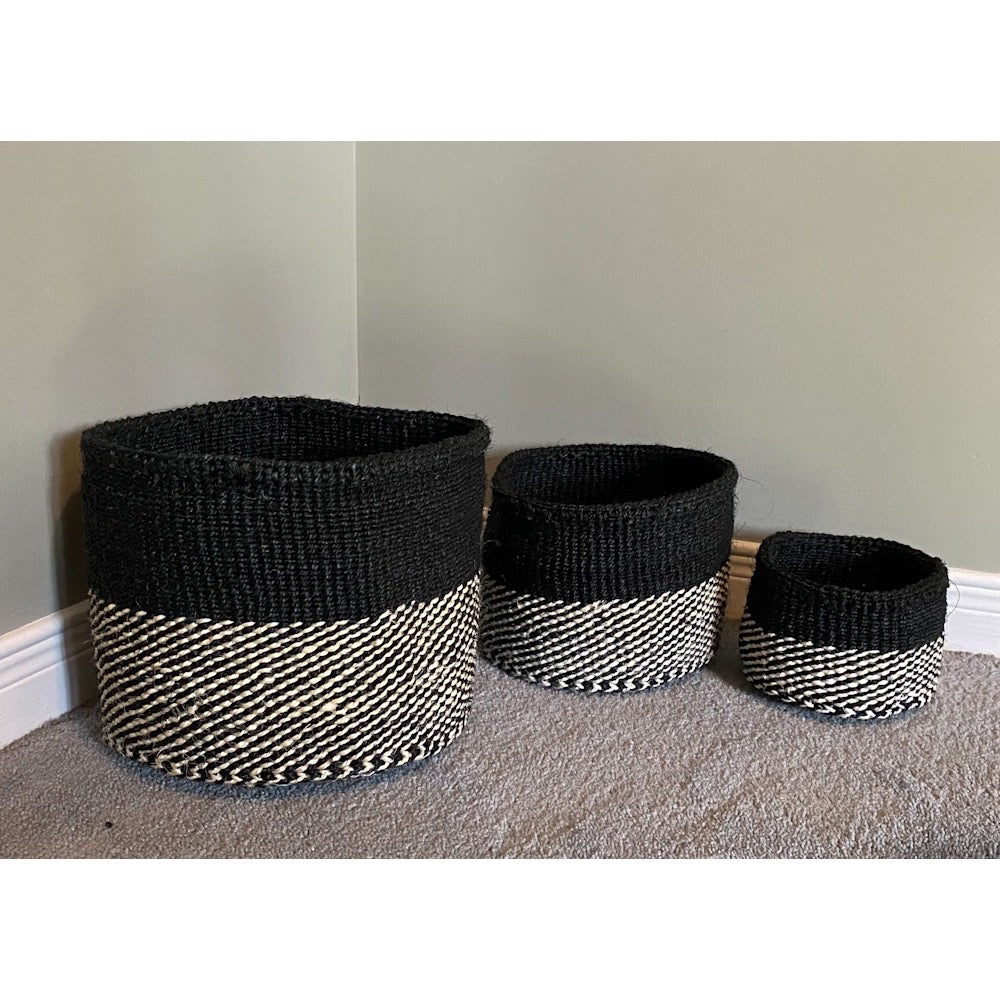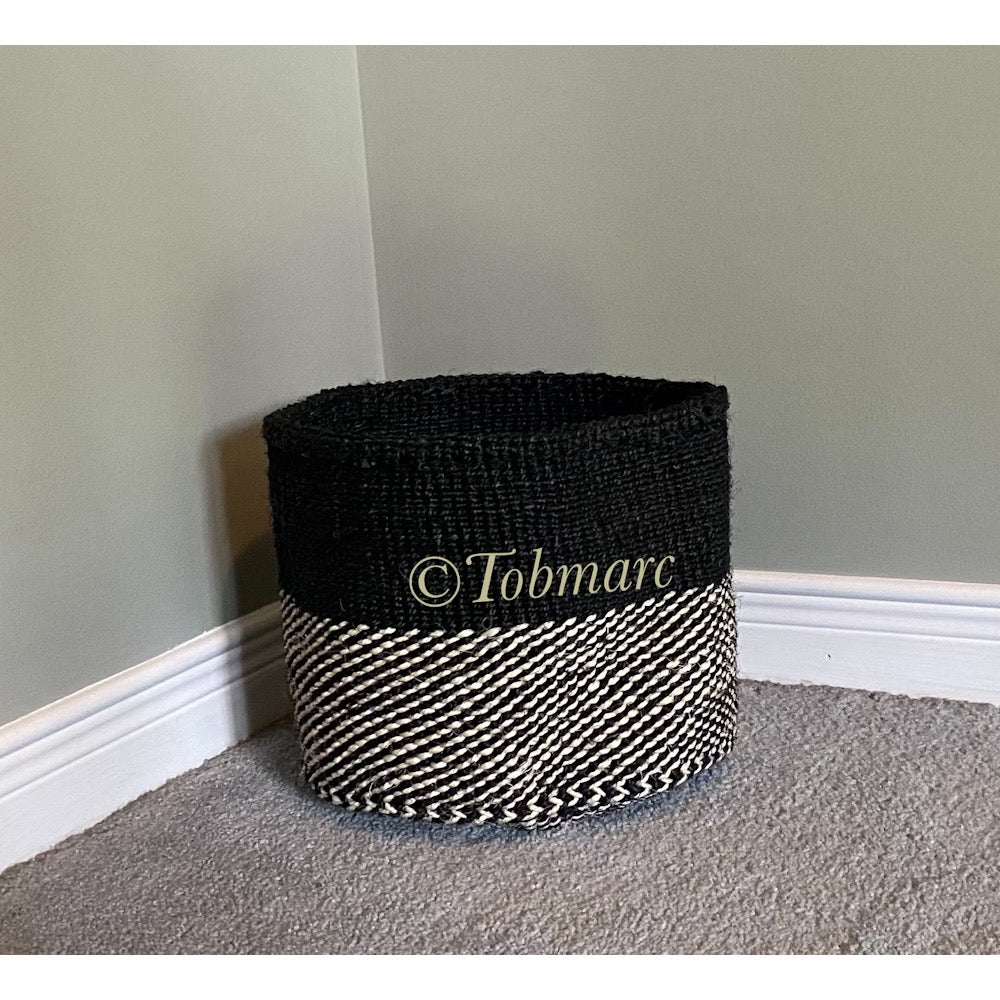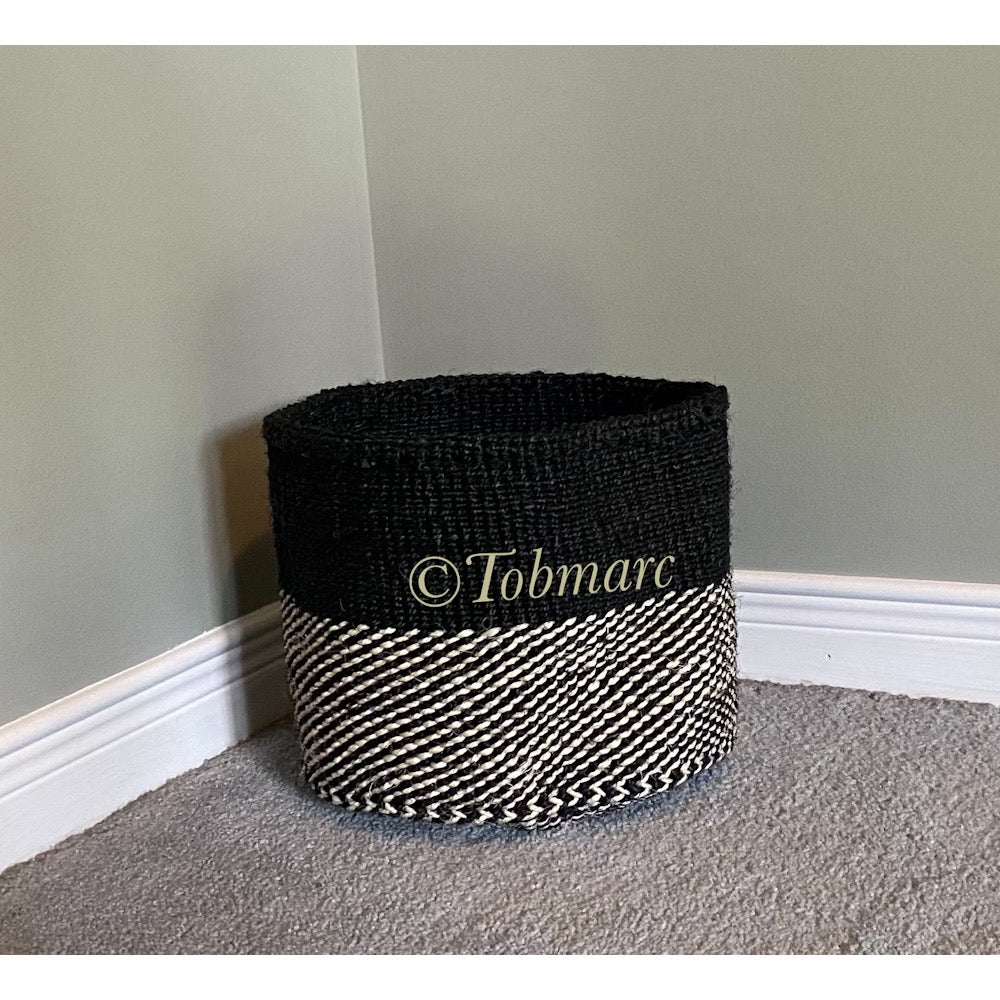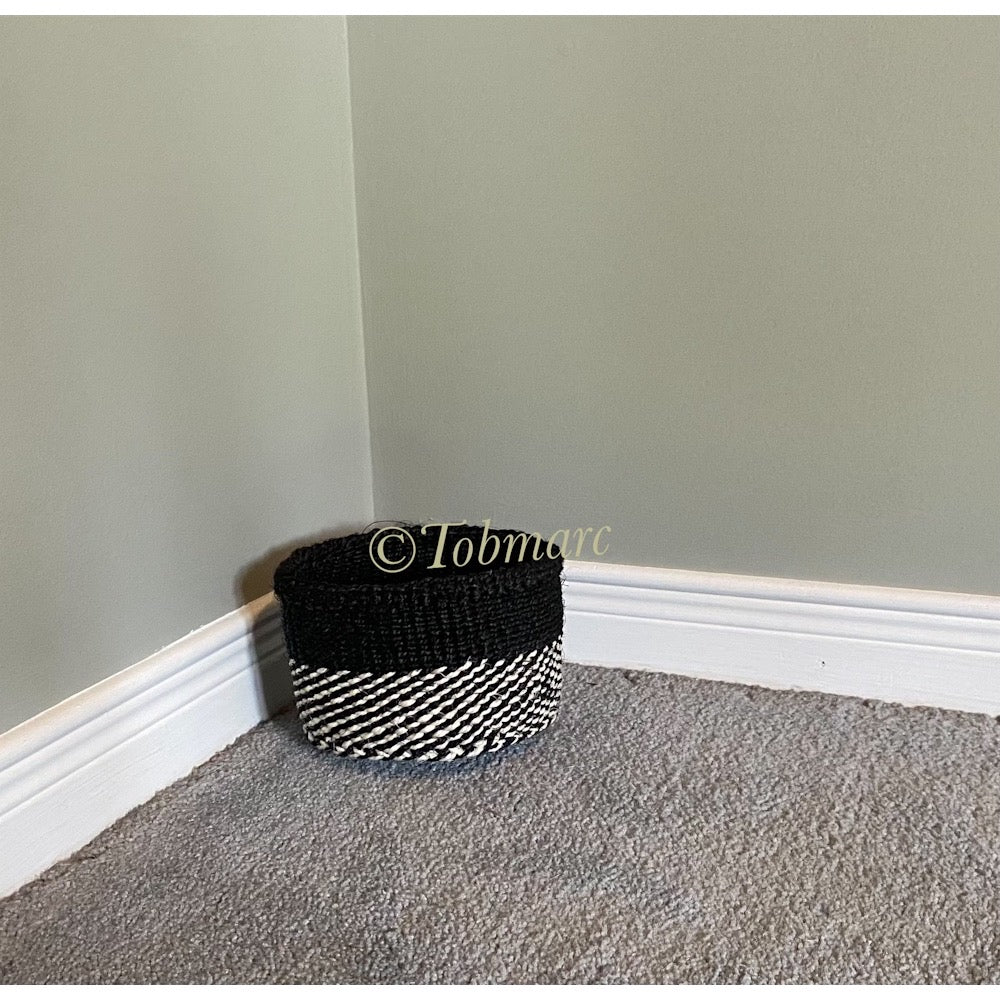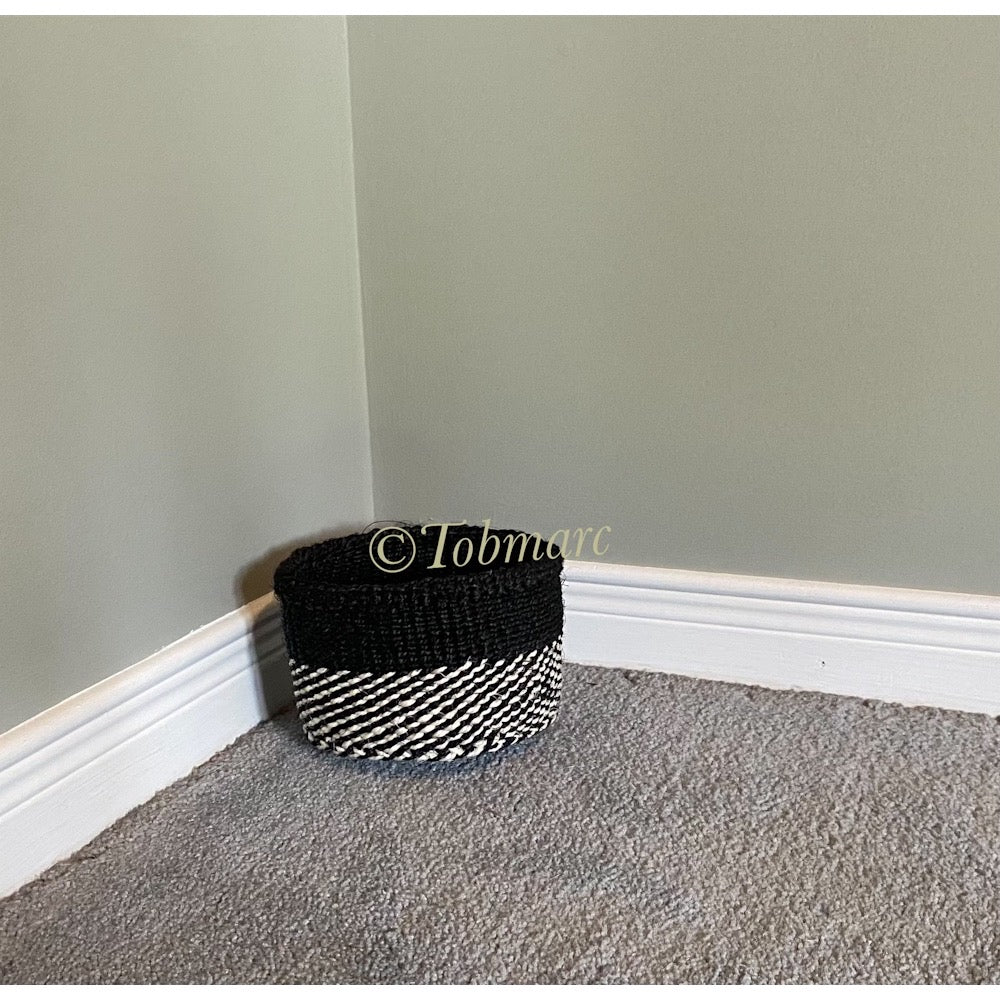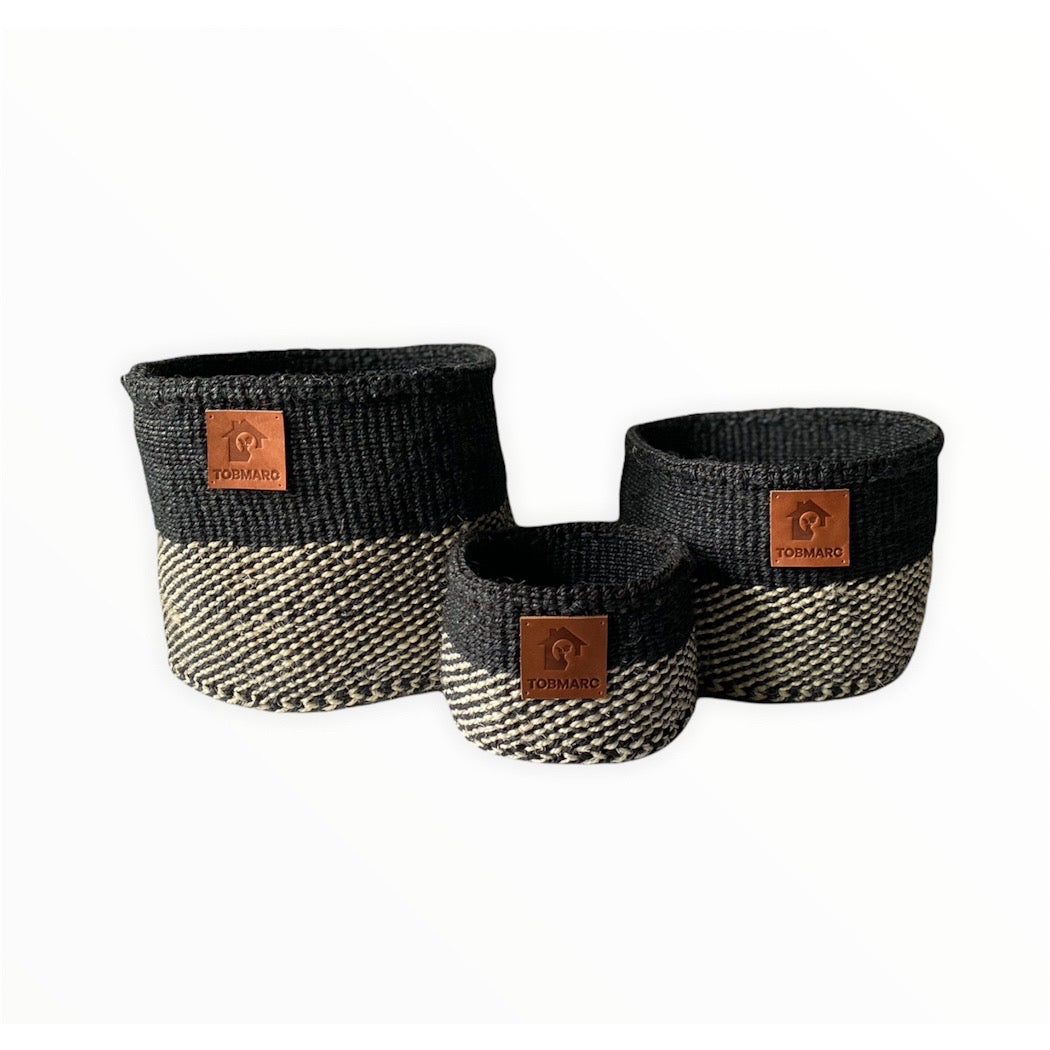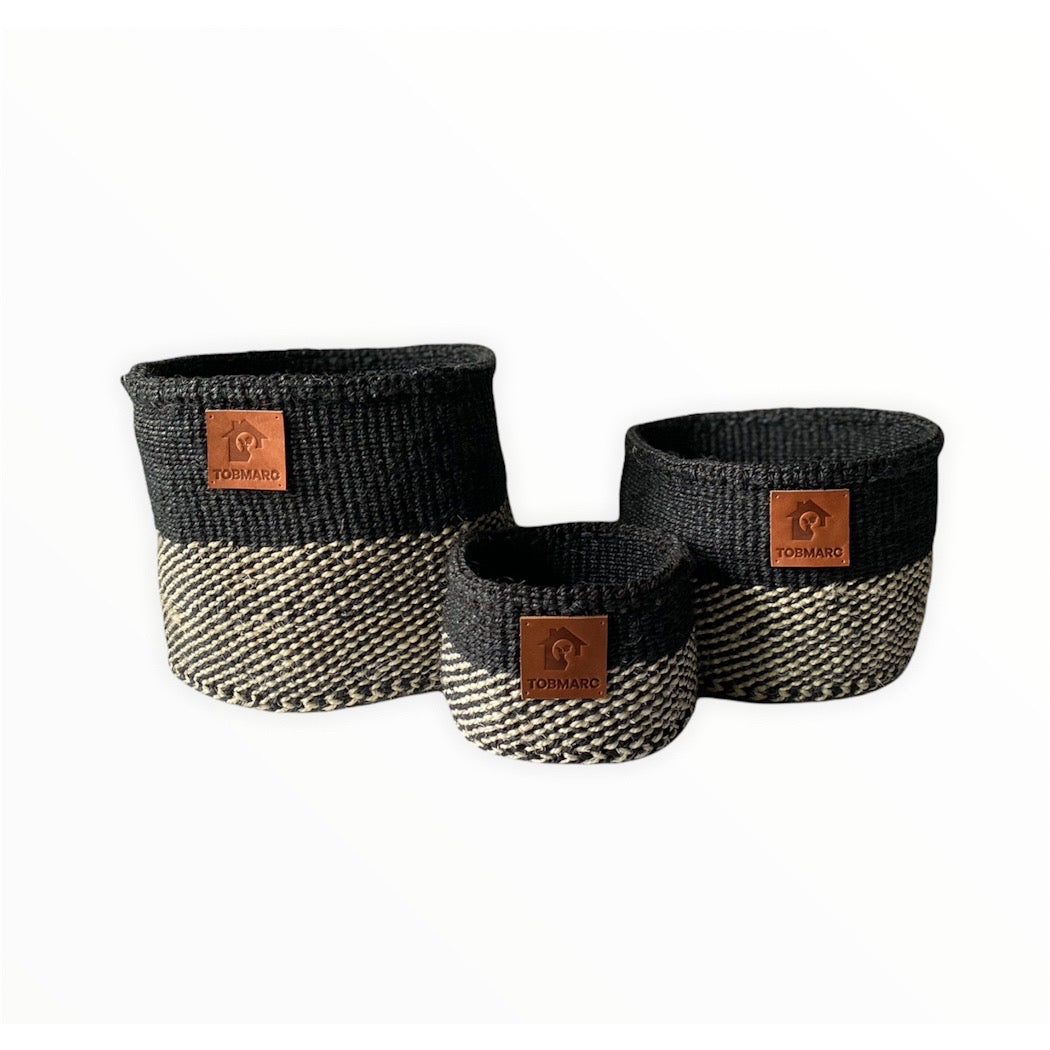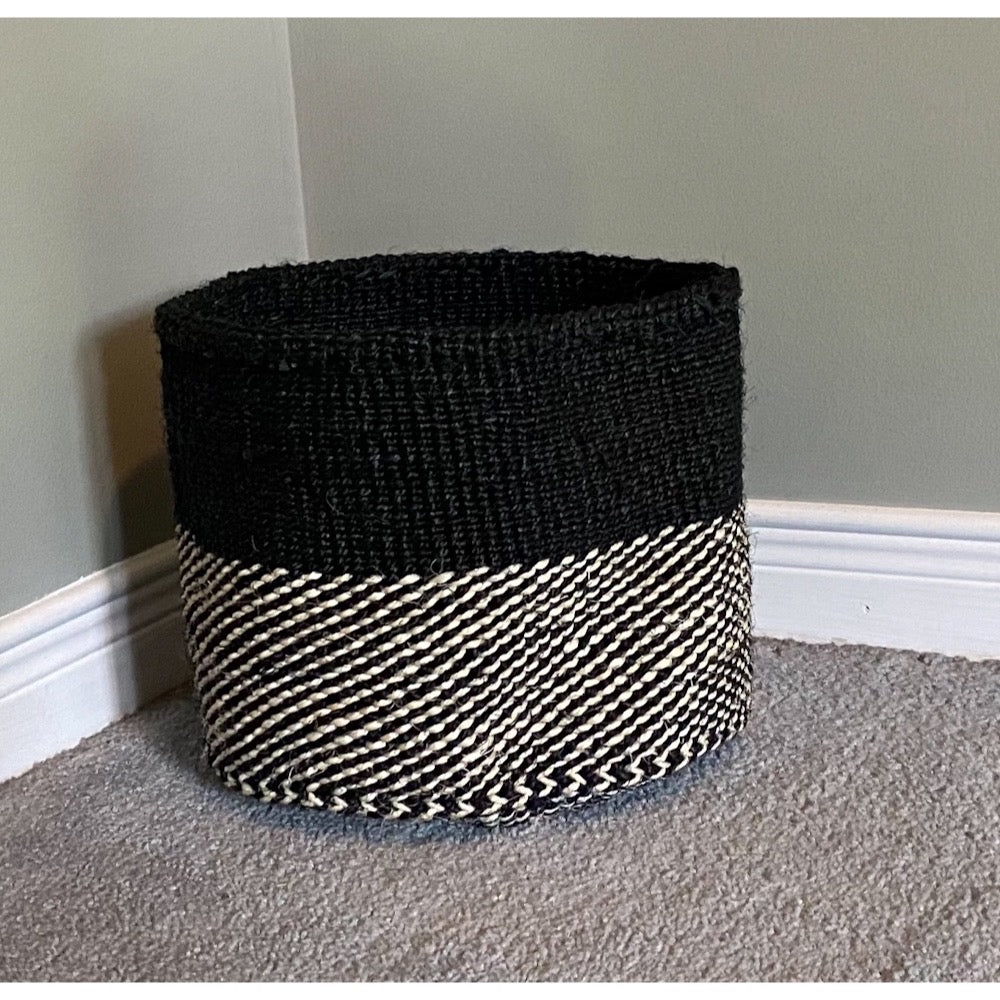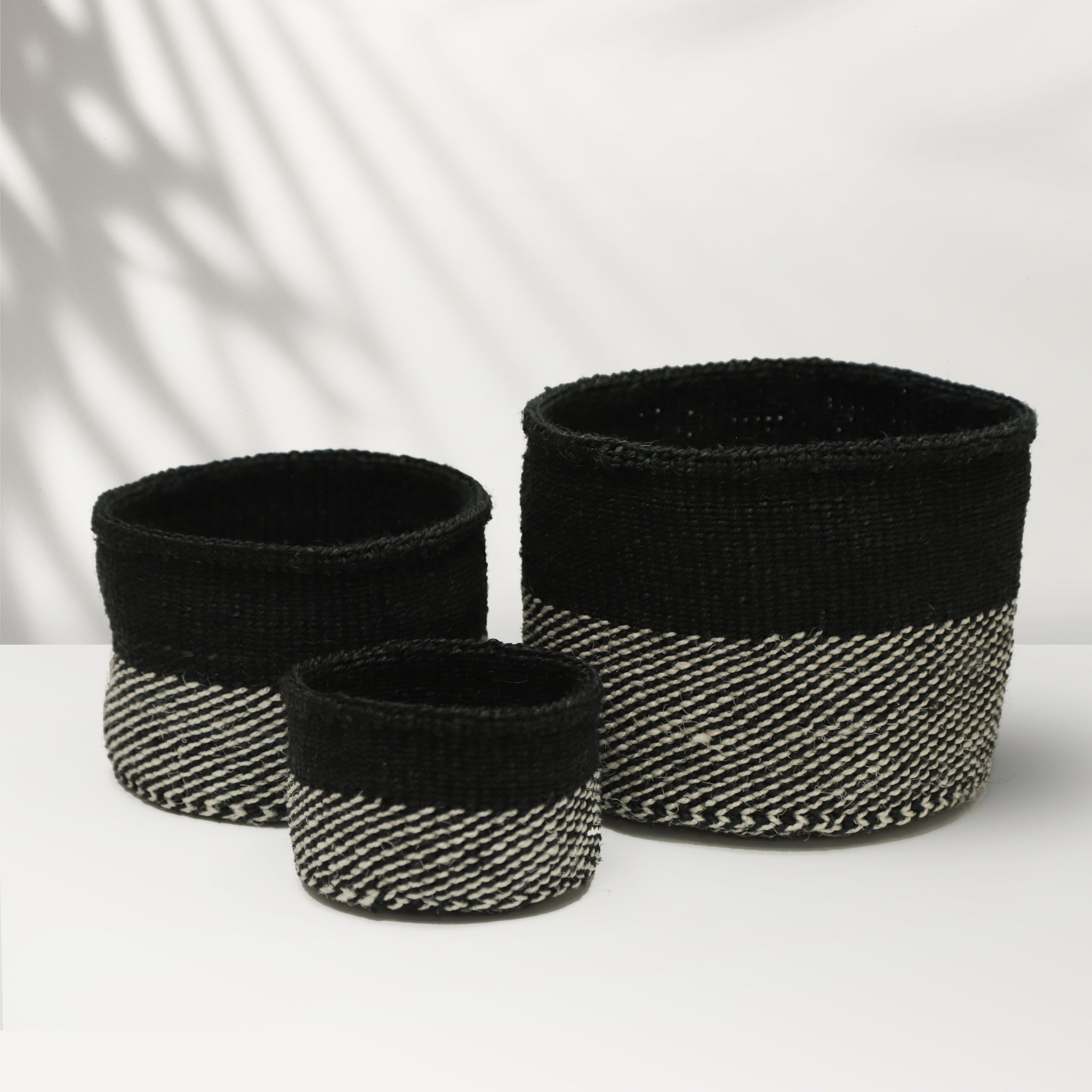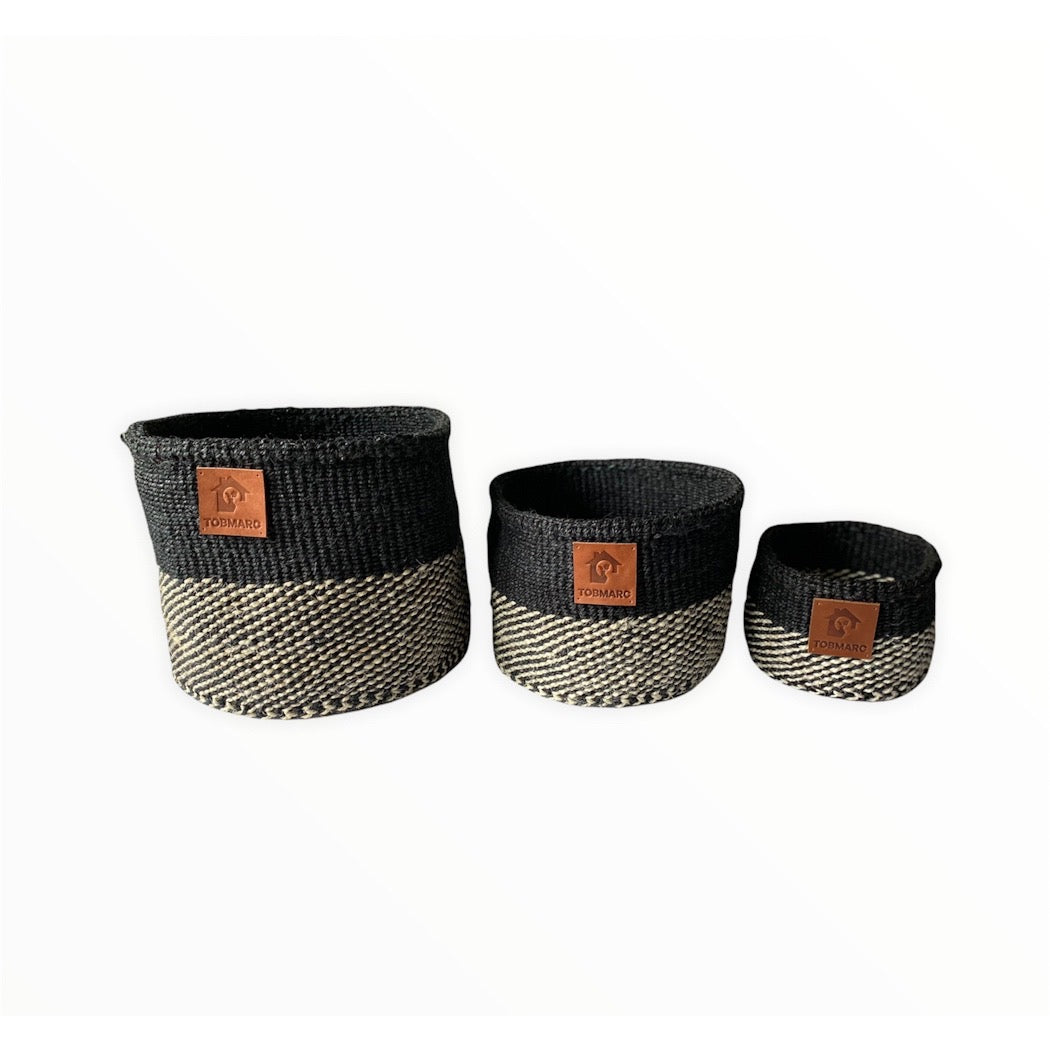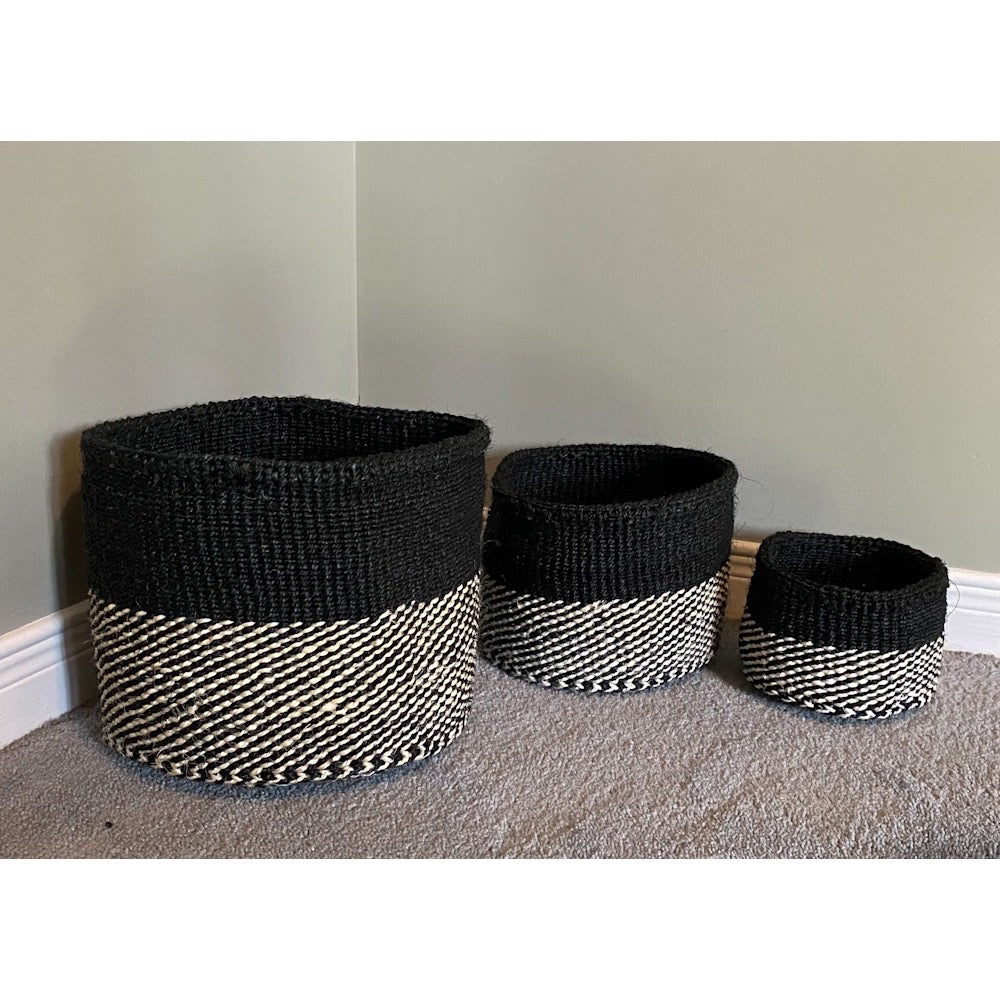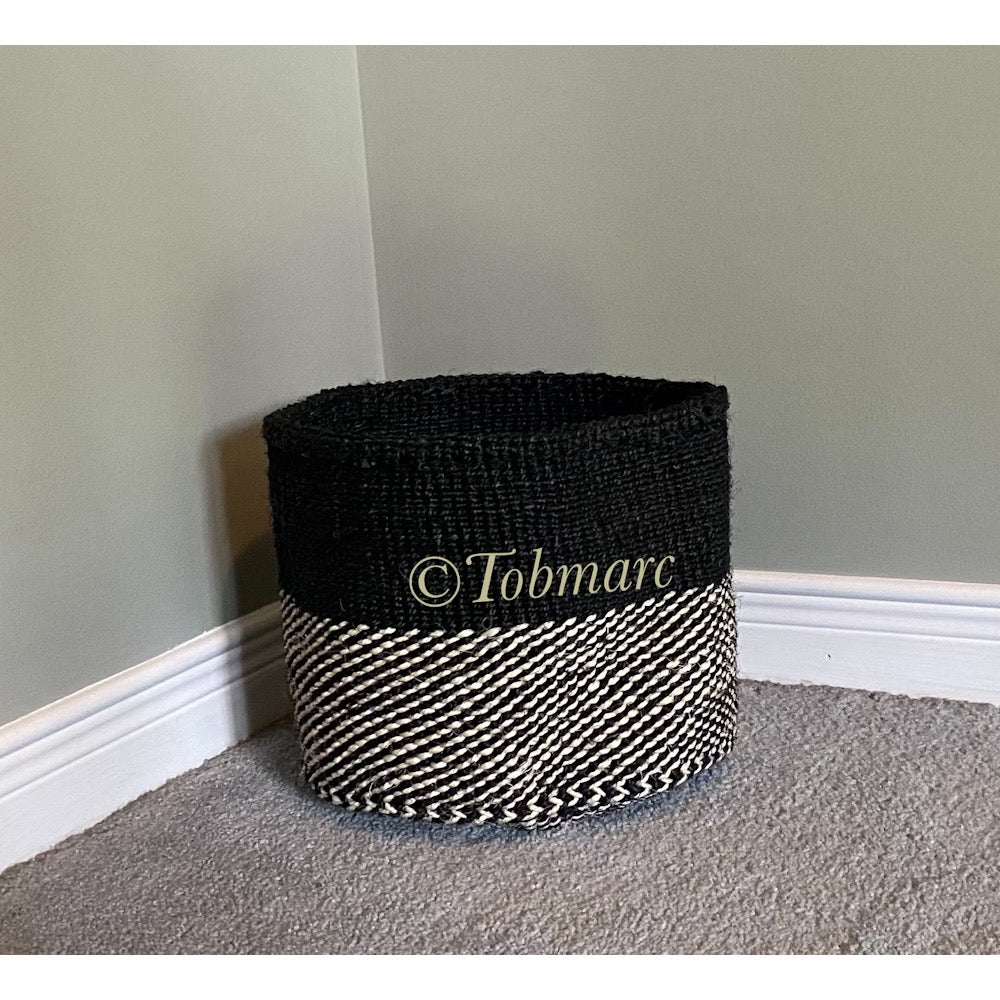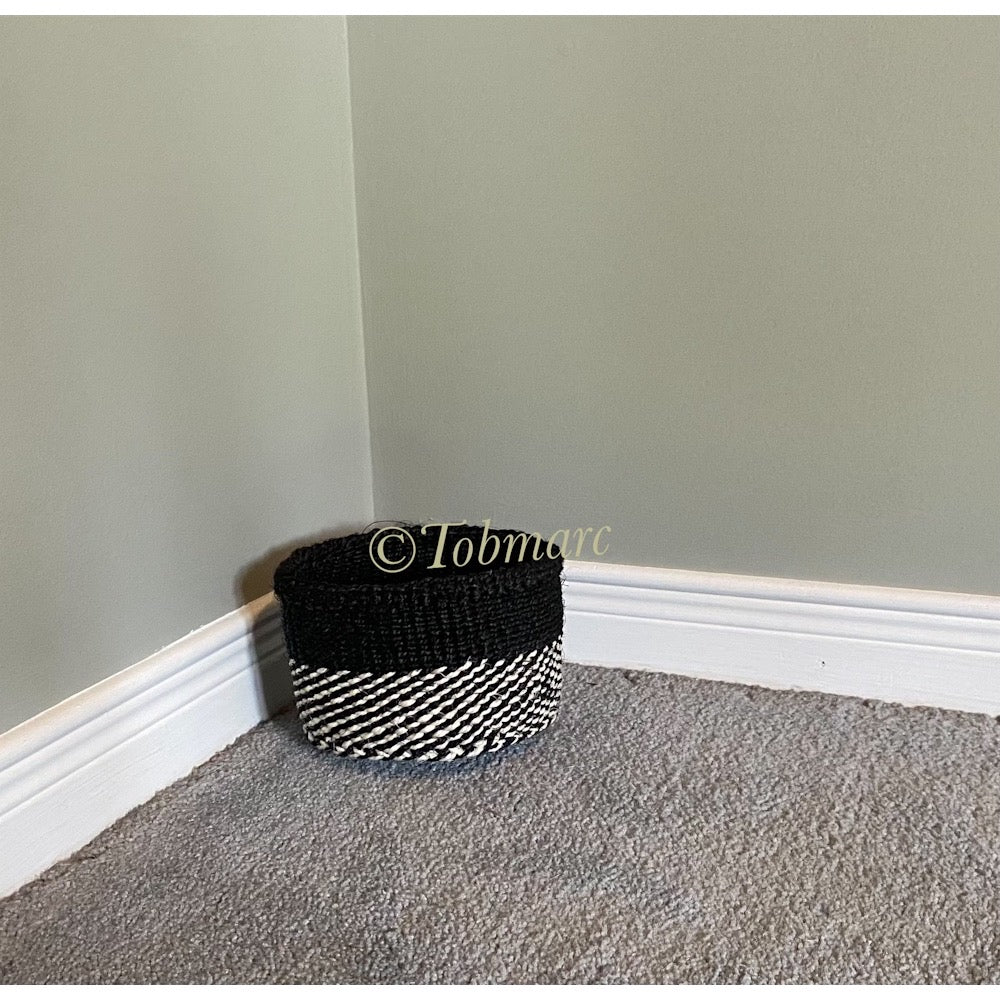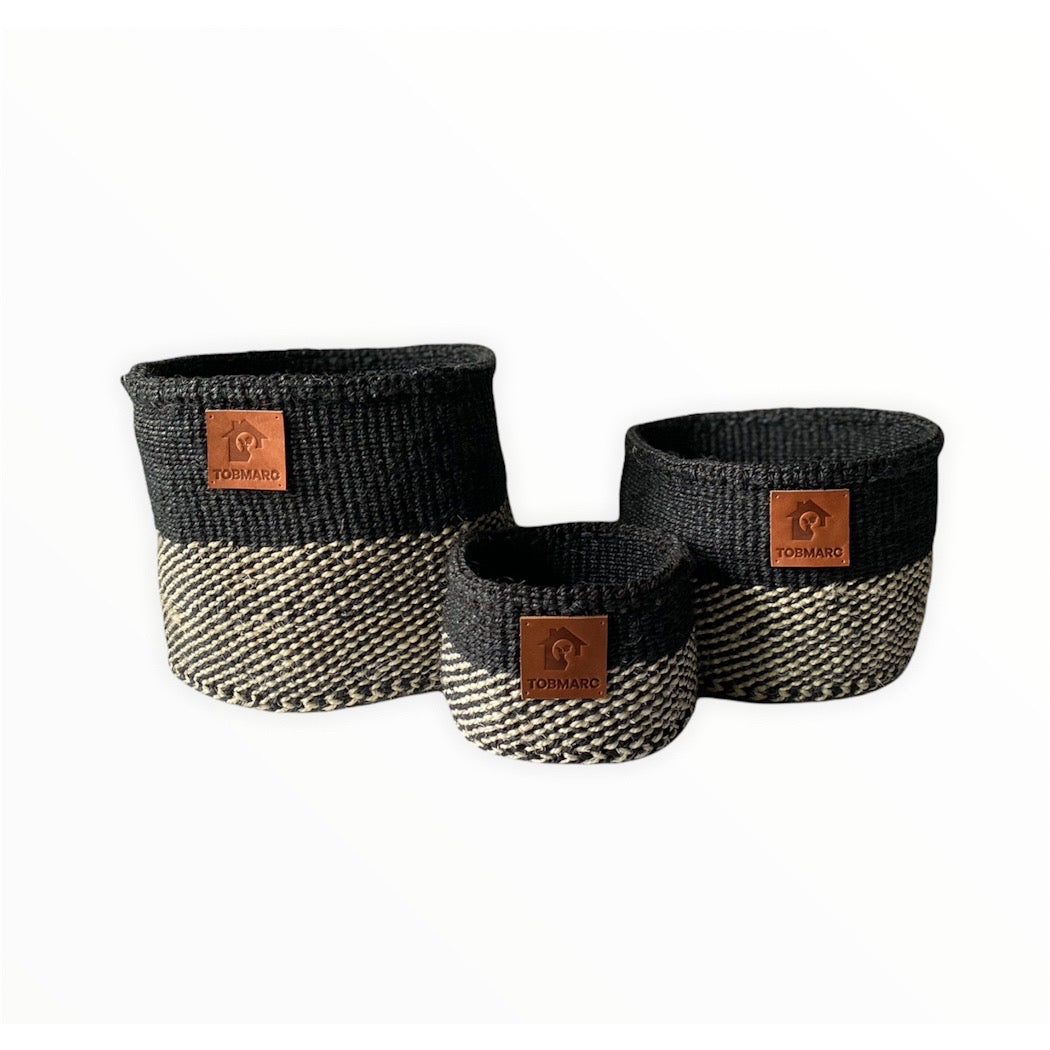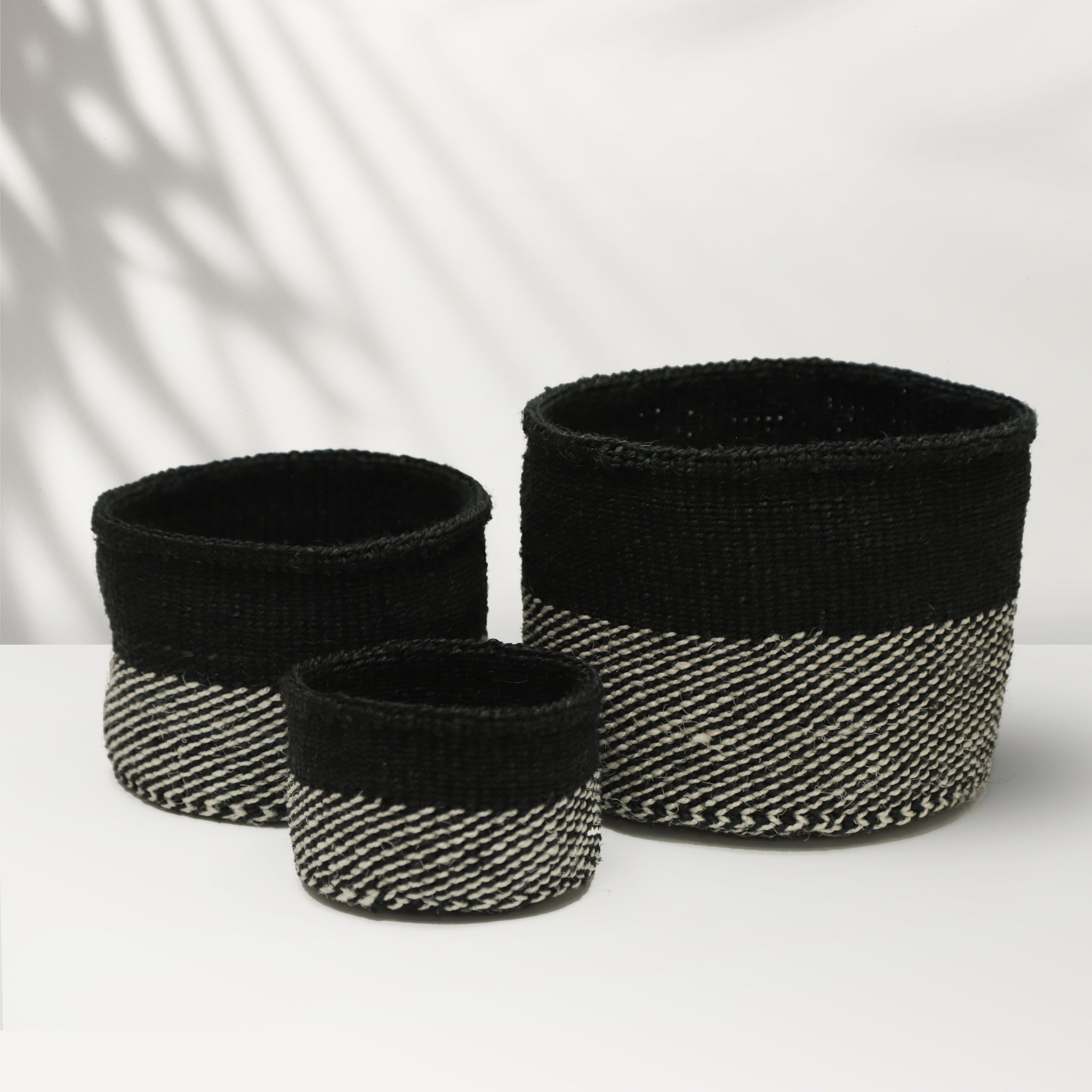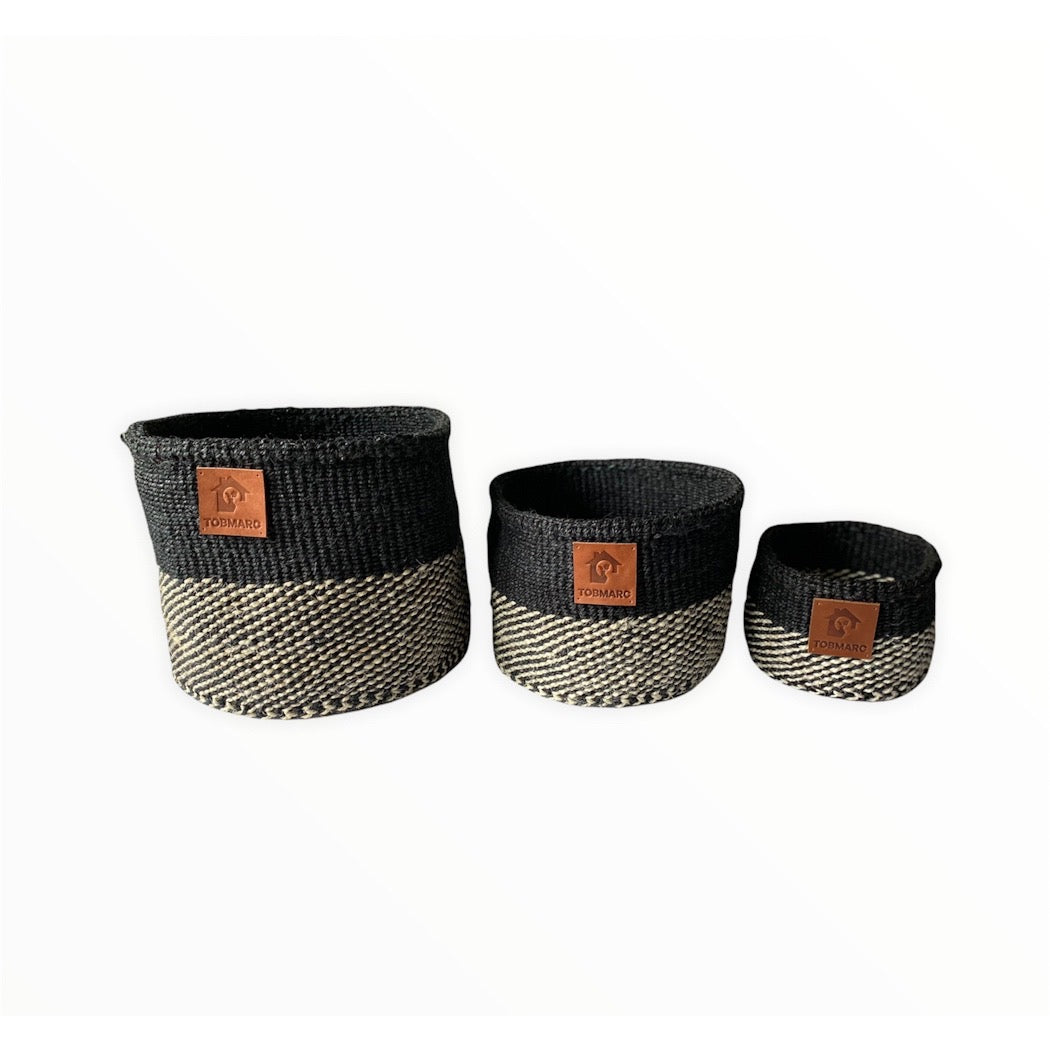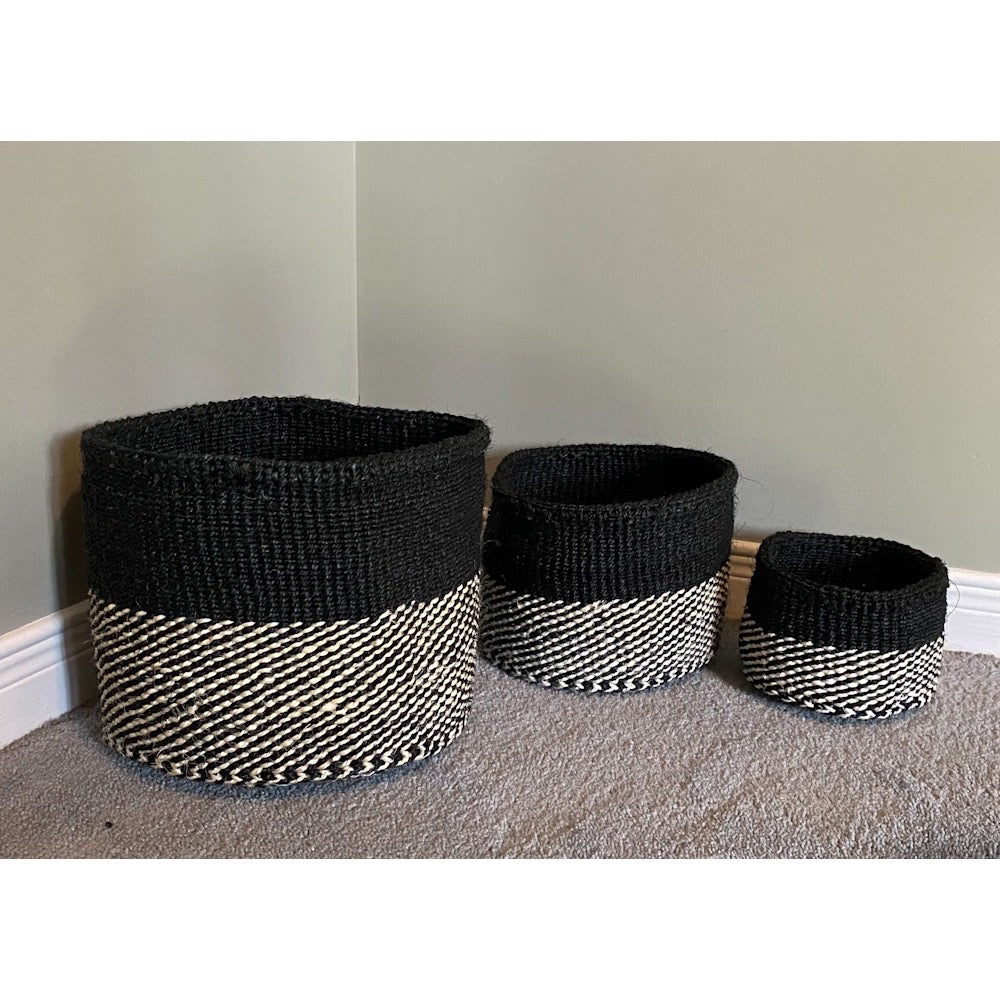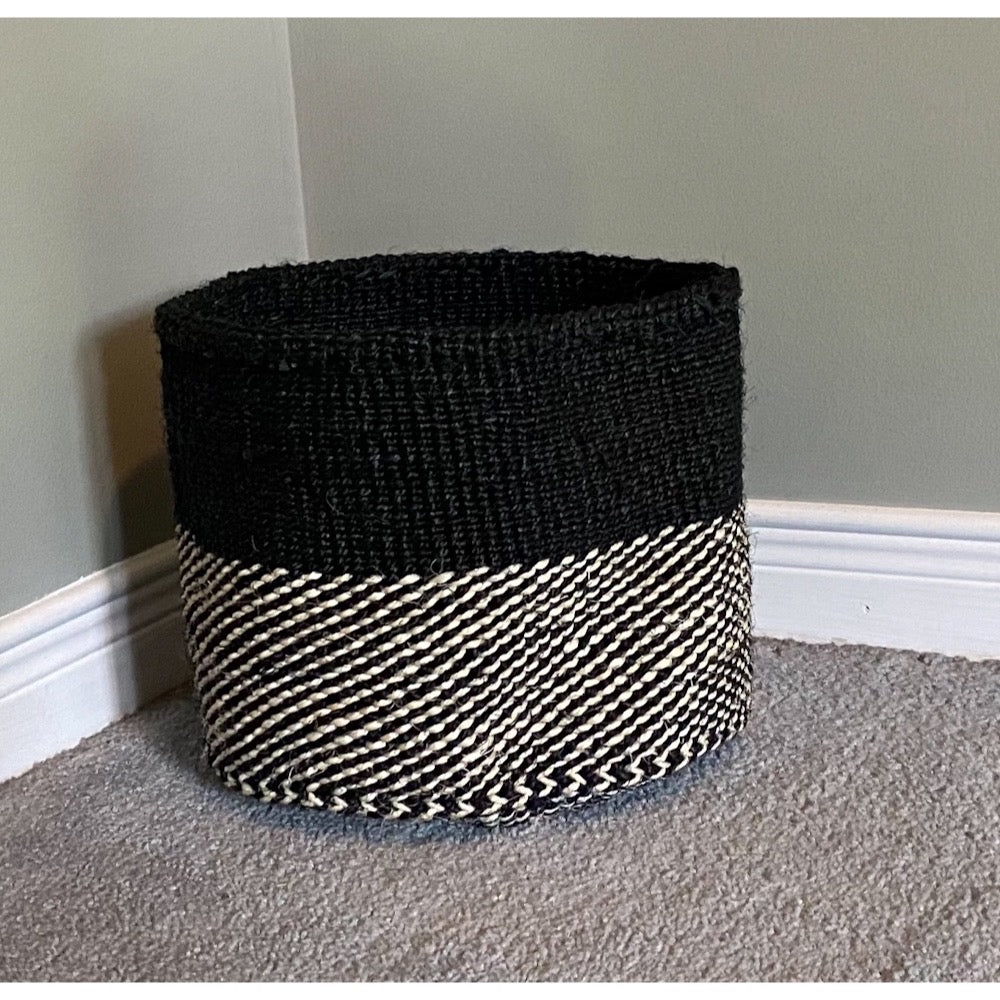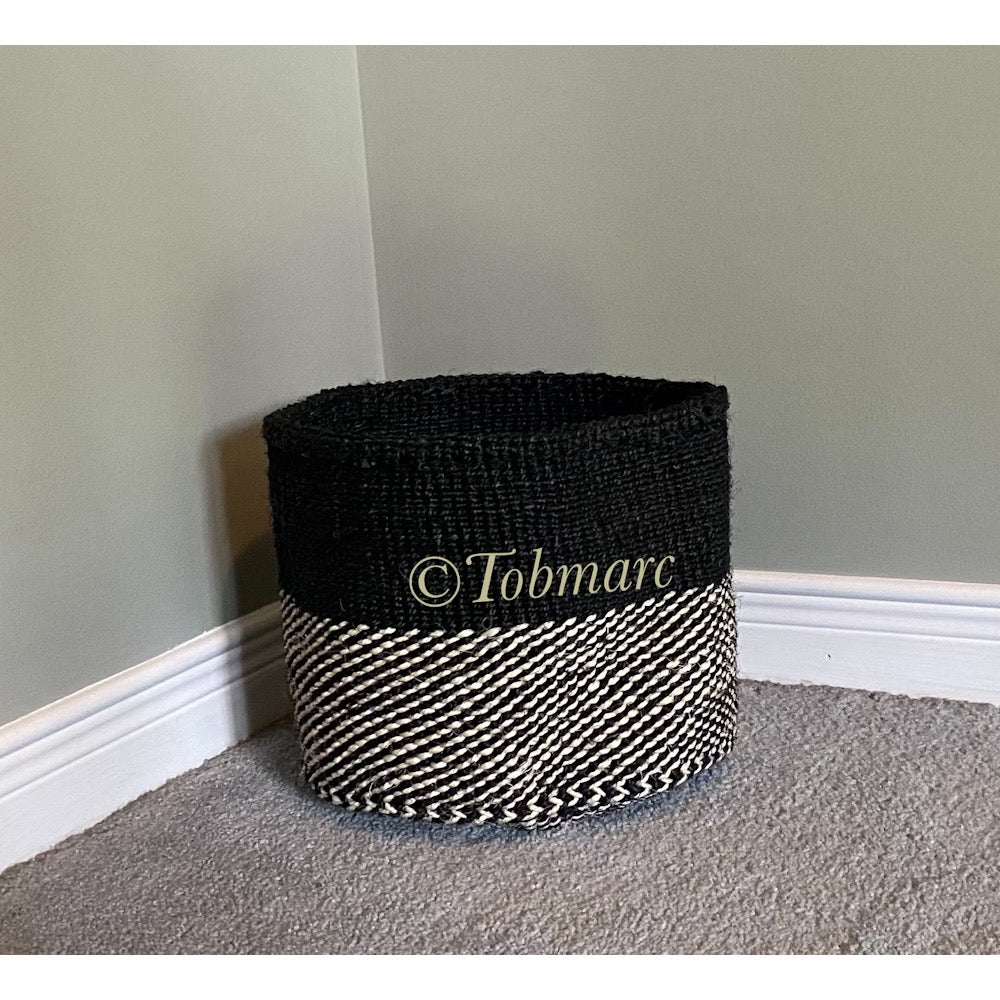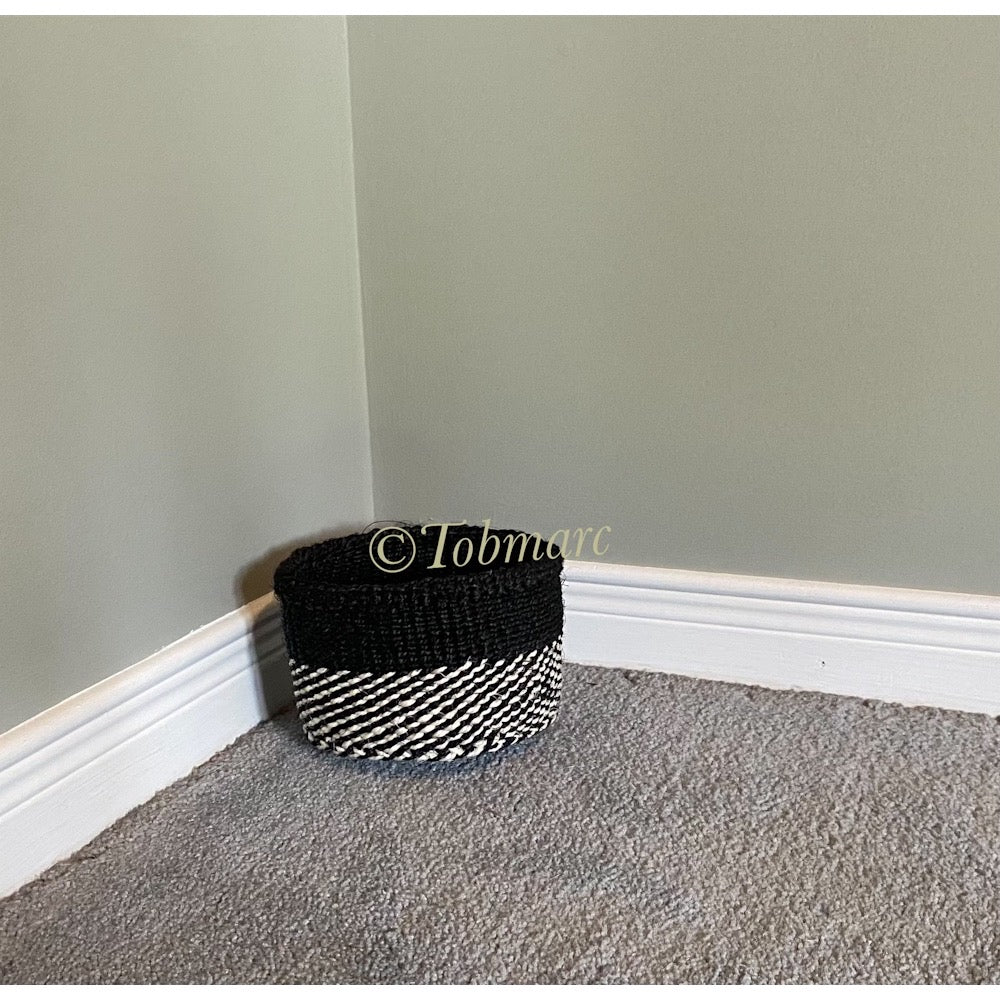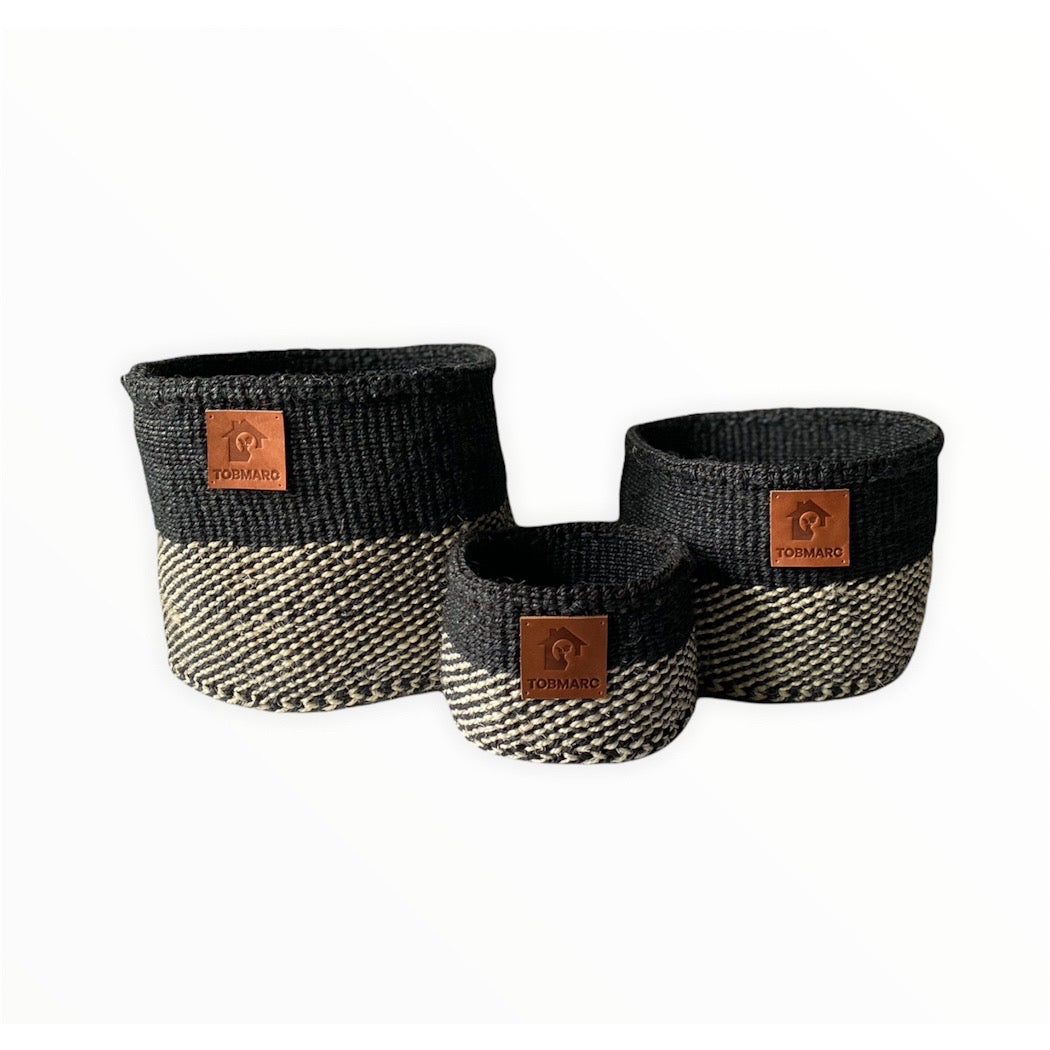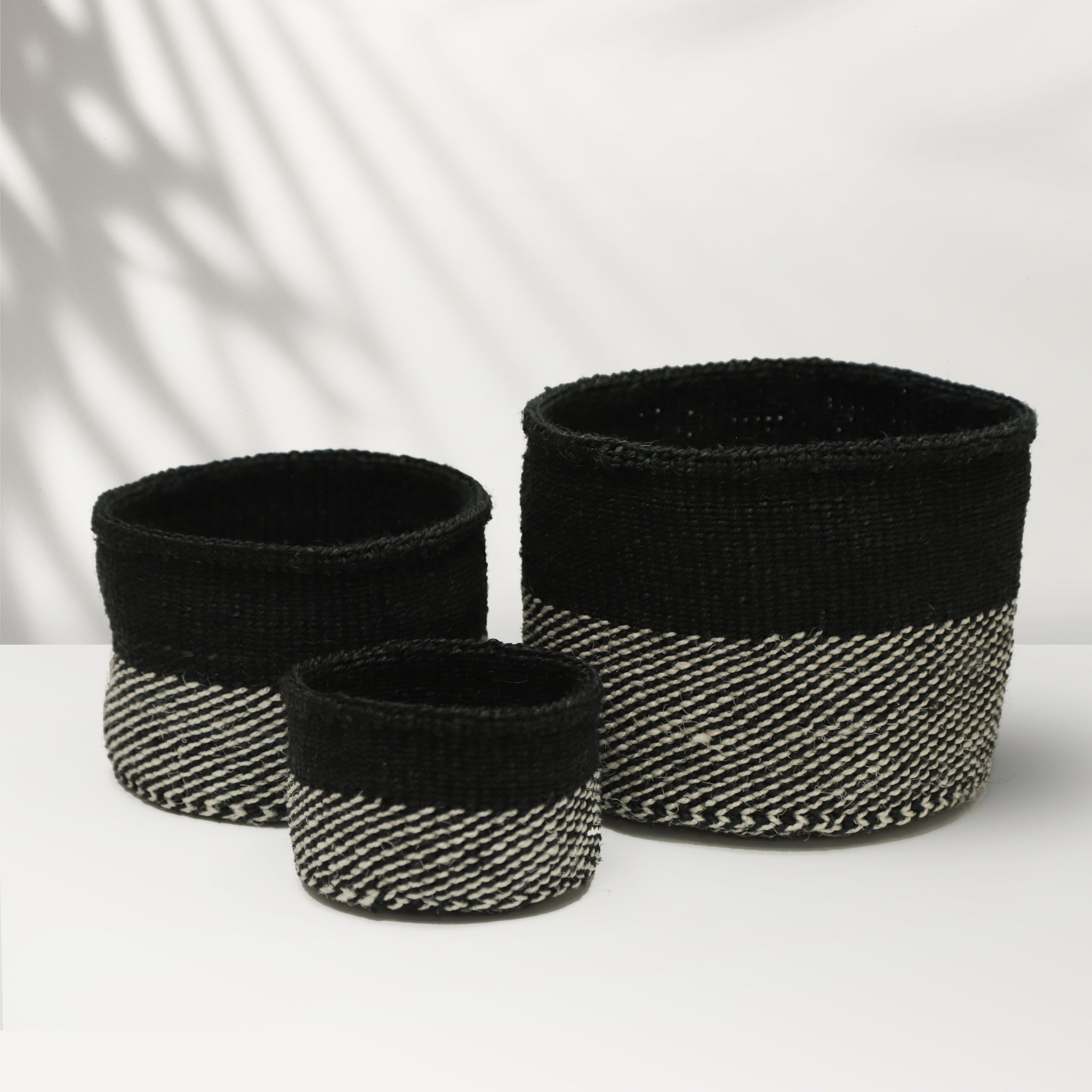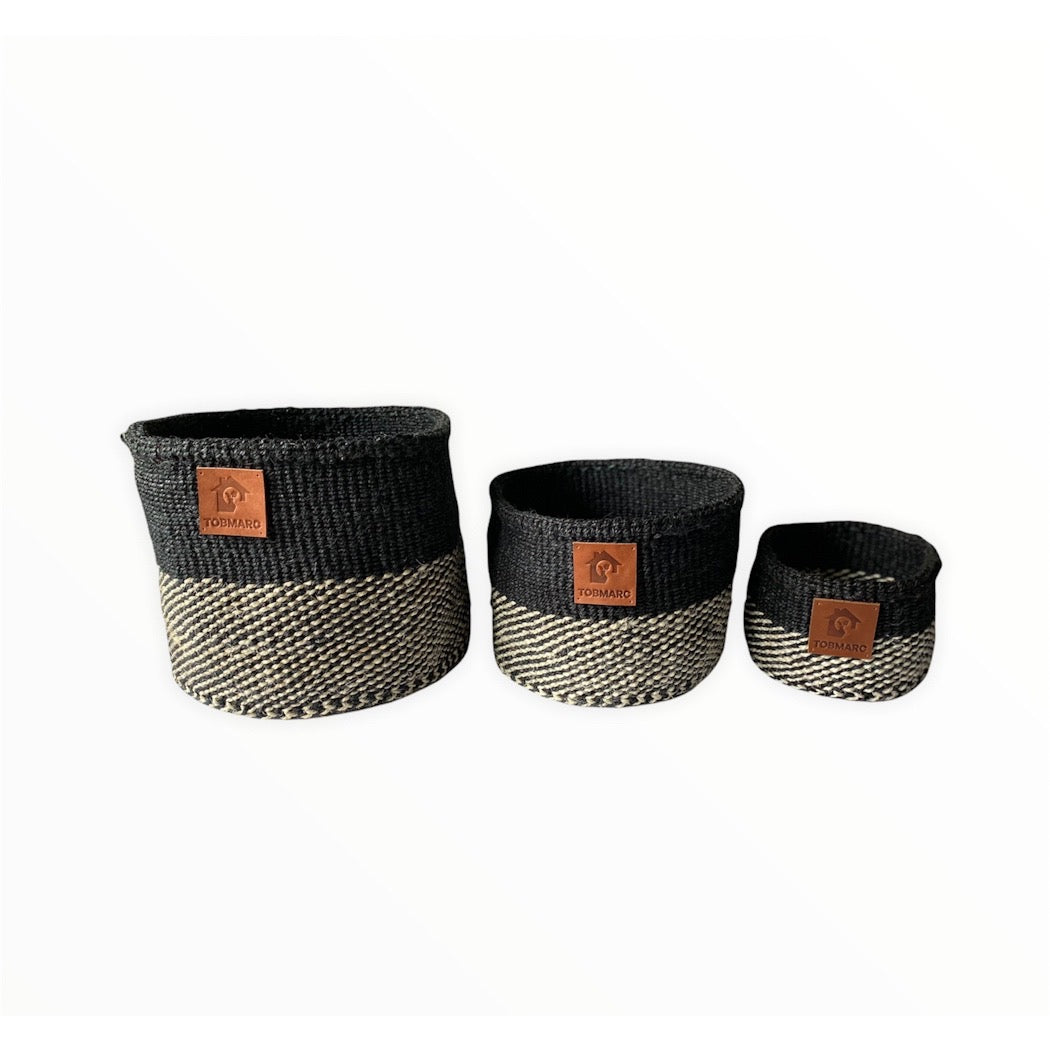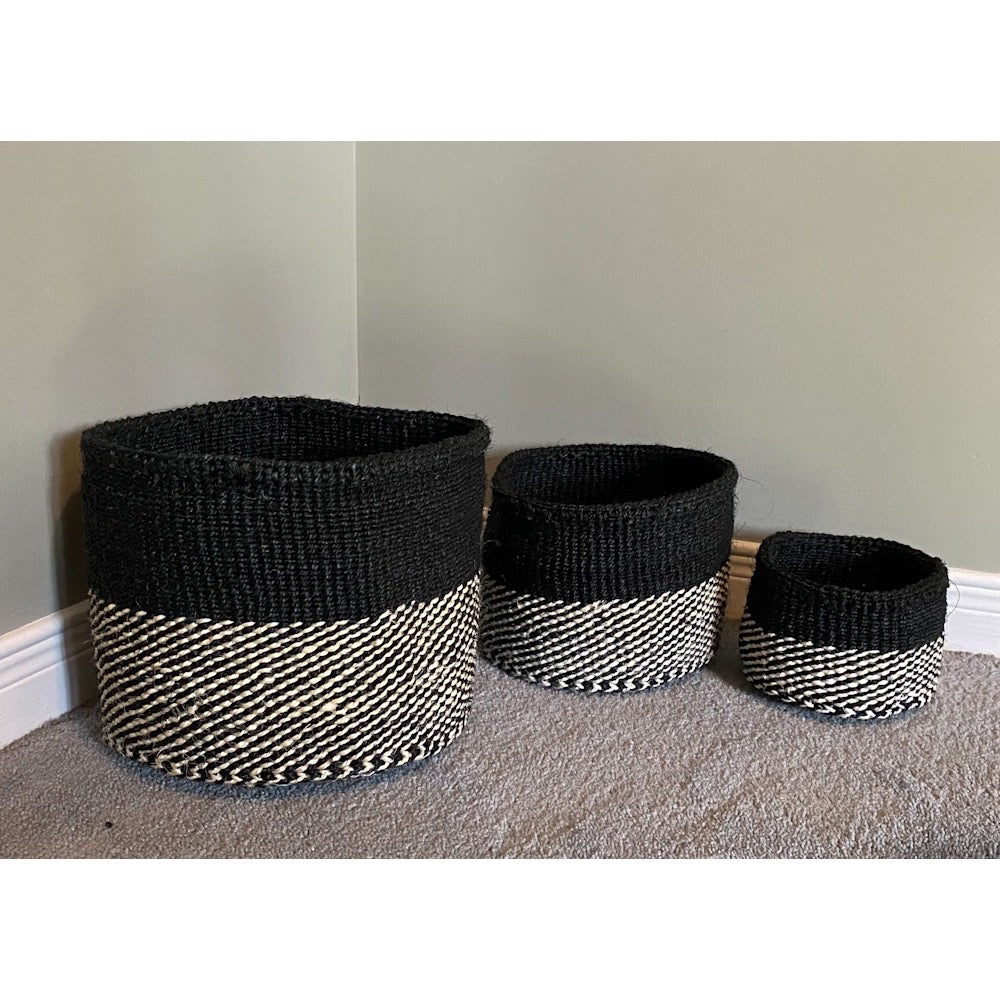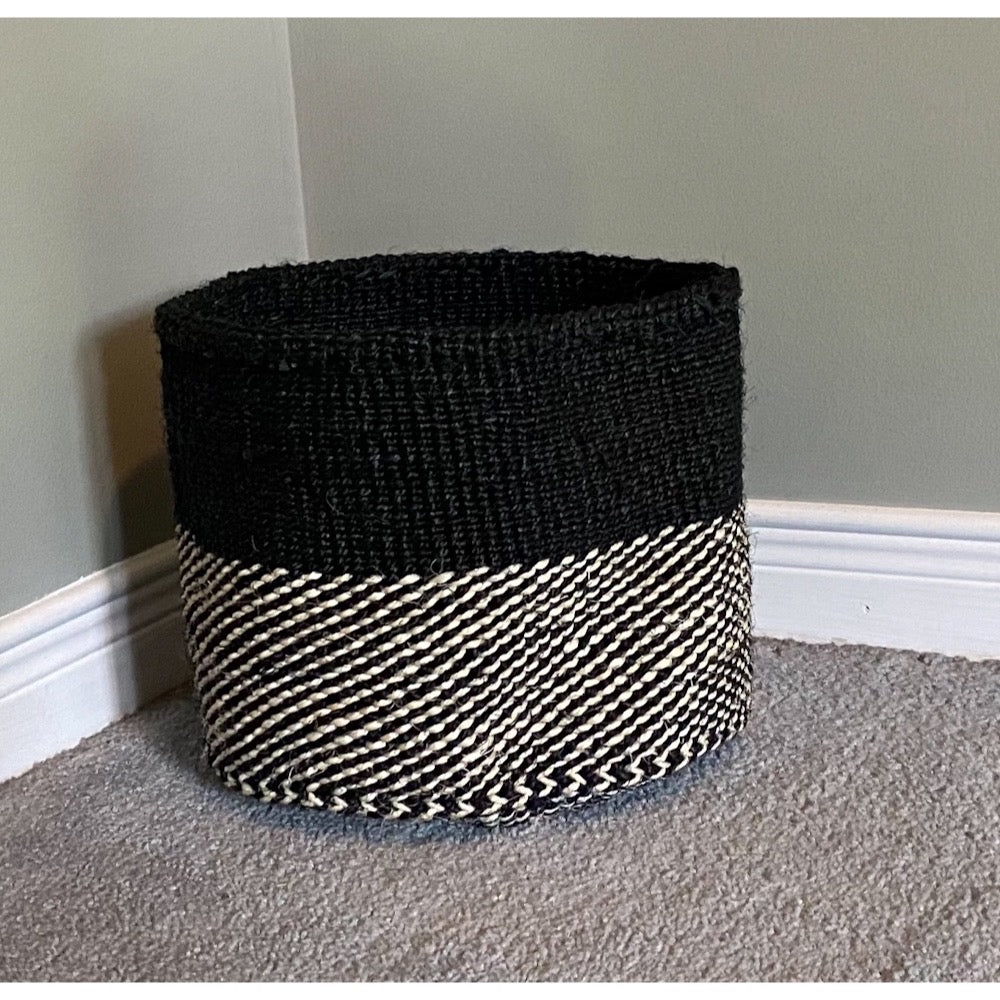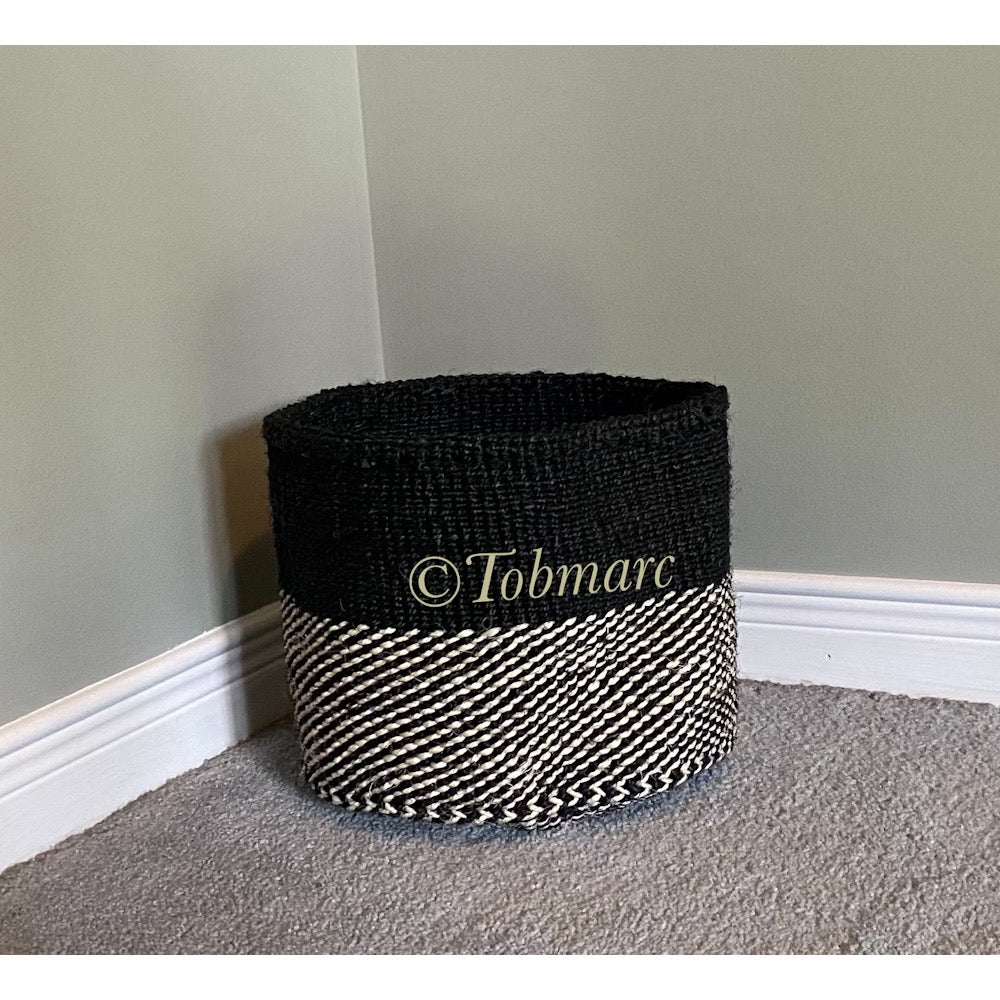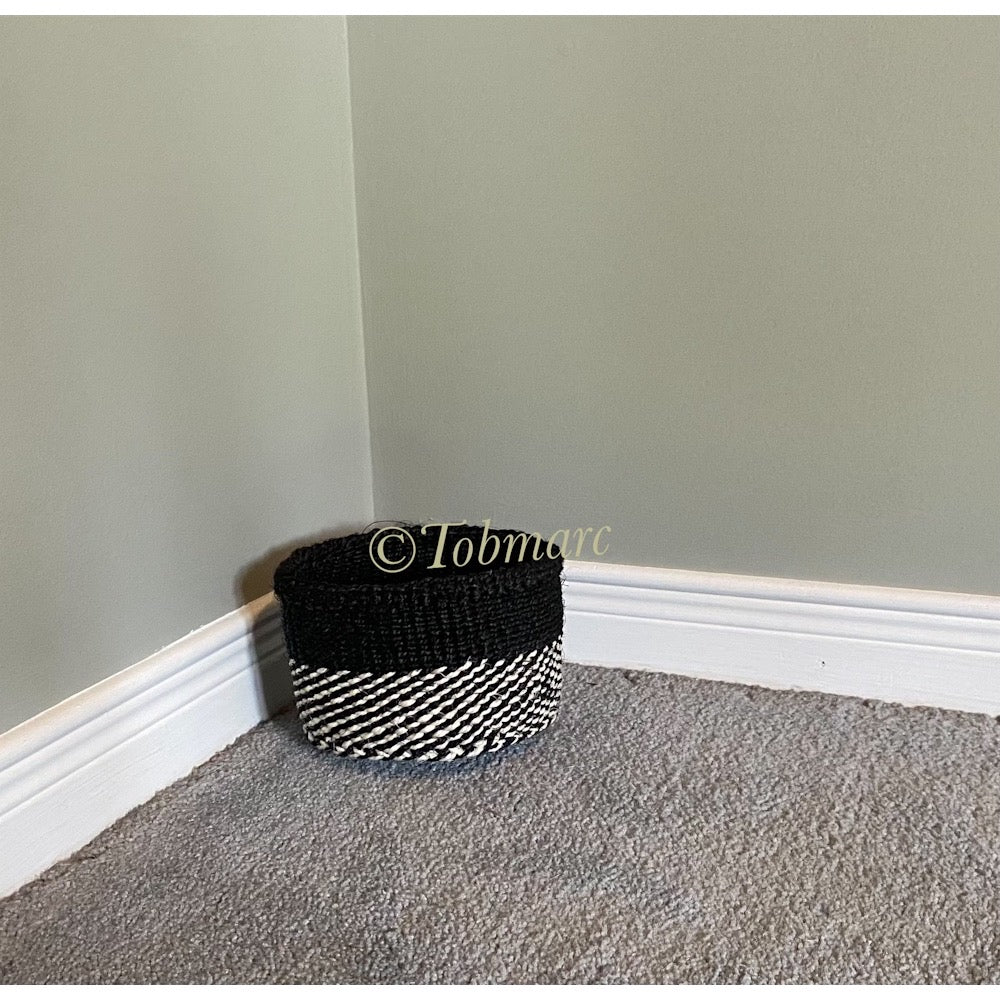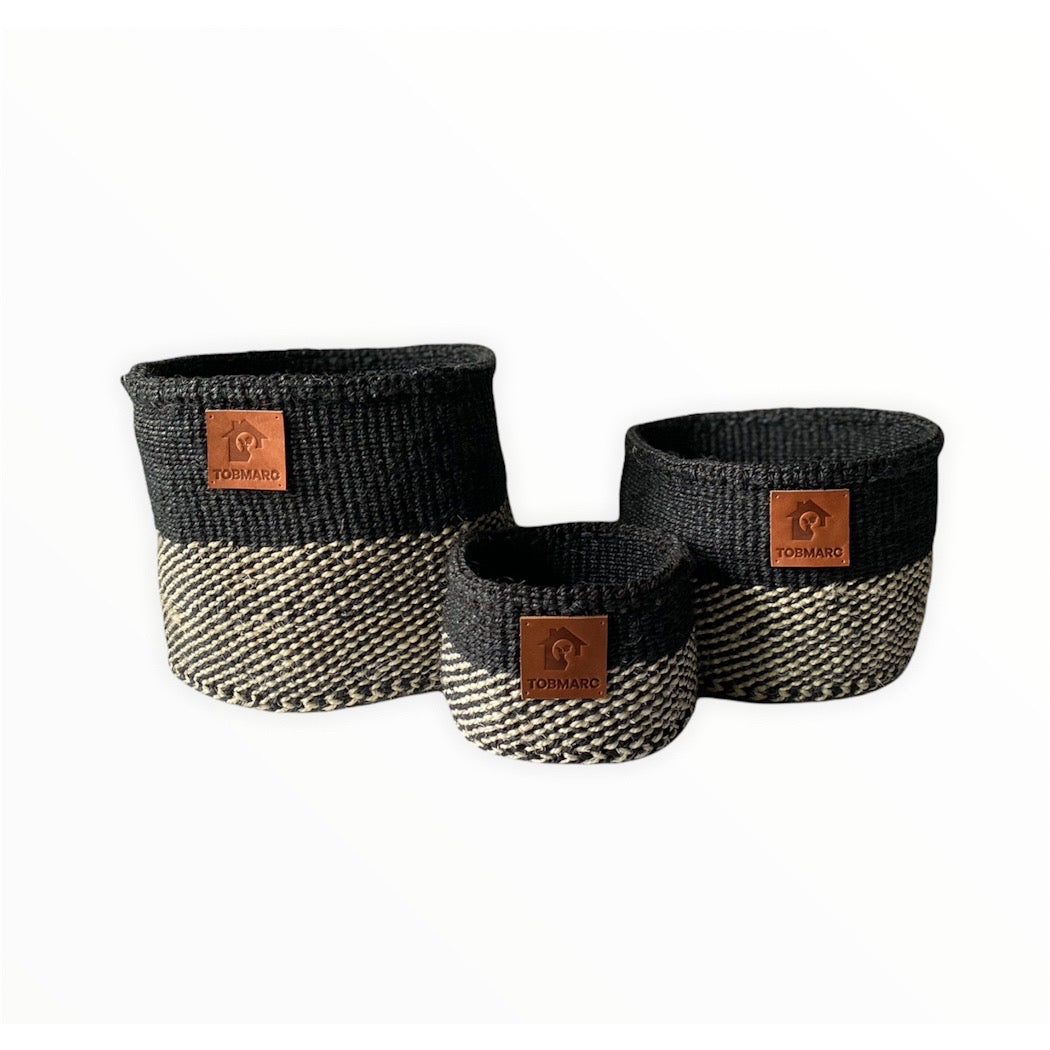 GARDENING BASKET, SISAL Basket, Black And White Natural Dye Woven Handmade Storage Basket With Cover, Gifts For Home
Keep your space organized and clean with this stylish patterned basket. Made from woven sisal fibre, its natural look and lightweight design fit in any room.

This wonderful storage basket will be a great decoration for family home, storage for you stuff, jewelry, kids' toys, books and magazines, food etc. The possibilities are endless. Made from high quality sisal fabric, this beautiful woven basket is both beautiful and sturdy and brings a classic and elegant look to any space. Perfect for your storage solutions and to bring some style into the home. This practical basket will meet all of your storage needs!

Our multifunction storage basket has everything you need. Plus, ergonomic handles make it a breeze to tote this basket around the house or in shopping. And one of the best things about our outstanding storage basket is that it maintains its shape even when empty and remains standing. With a large inner capacity, you'll be able to fit all of your home essentials and more!


Ideal for storing variety of items to have a clutter-free home!
• Material: sisal fiber
• Sizes:
Large 10"Wide x 8"High
Medium 8"Wide x 6" High
Small 6" Wide. X 4" High
Small with Lid 6" wide x 4"
Visit our website at www.tobmarcdecor.com for  other beautiful baskets 
You want Bulk baskets to resell? Please contact us.