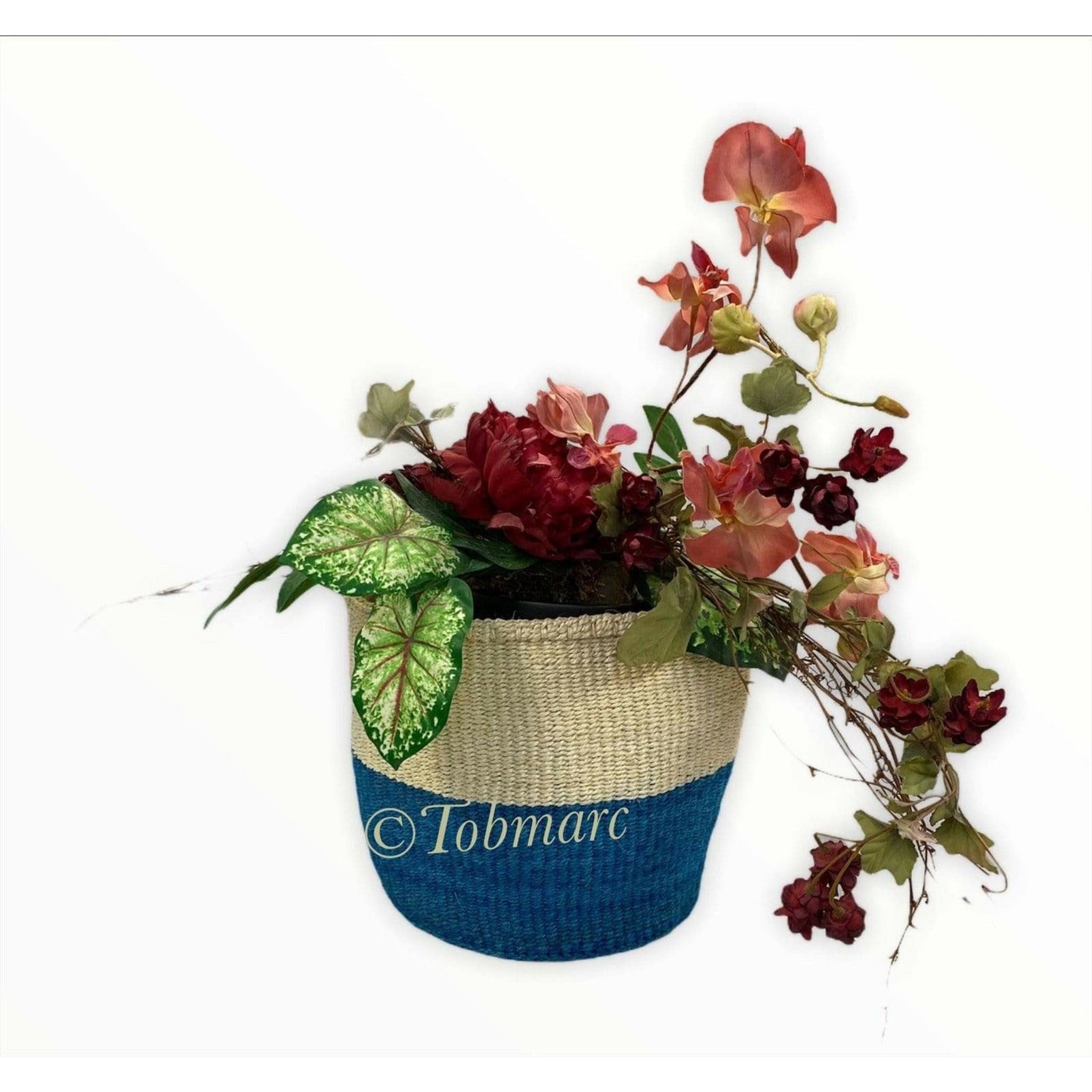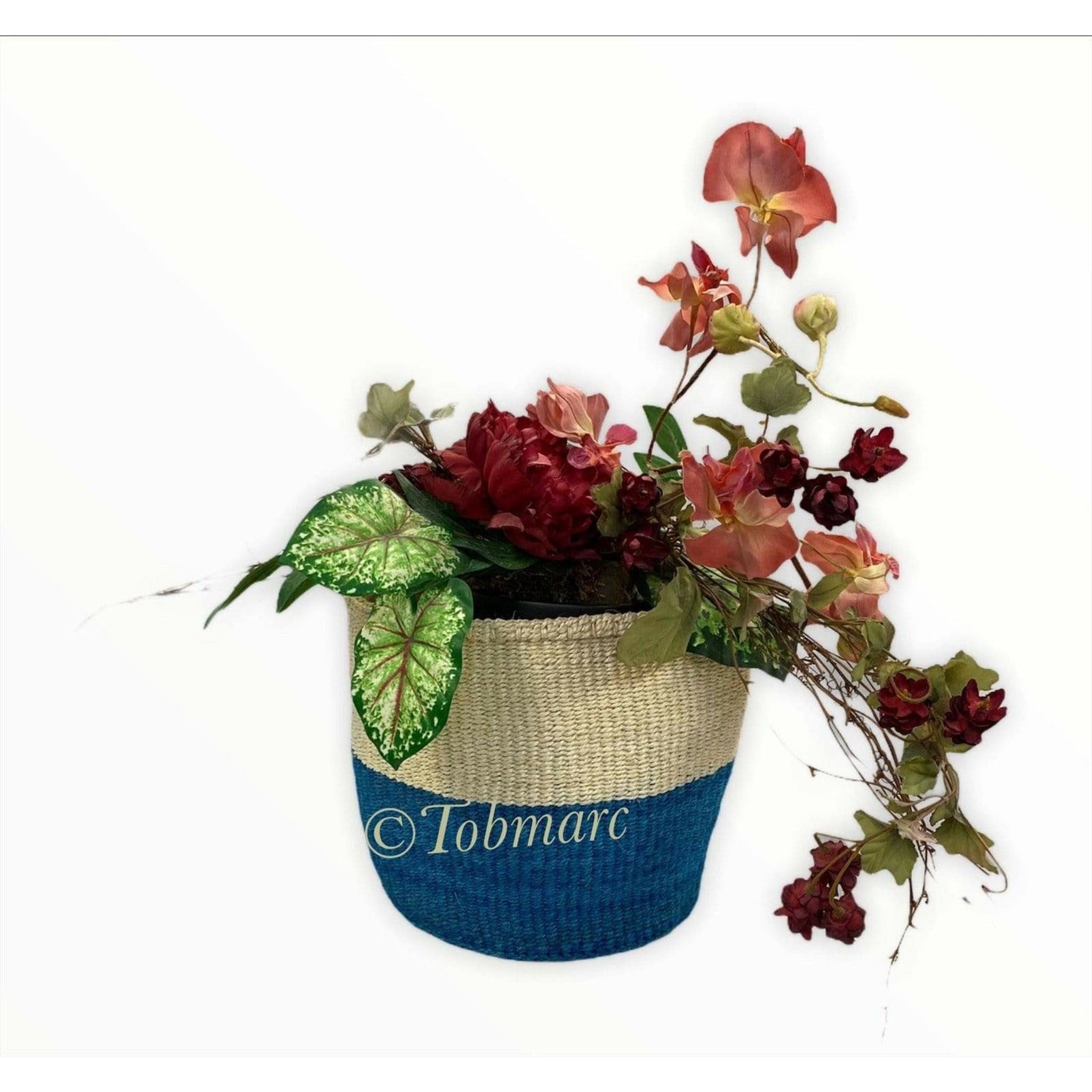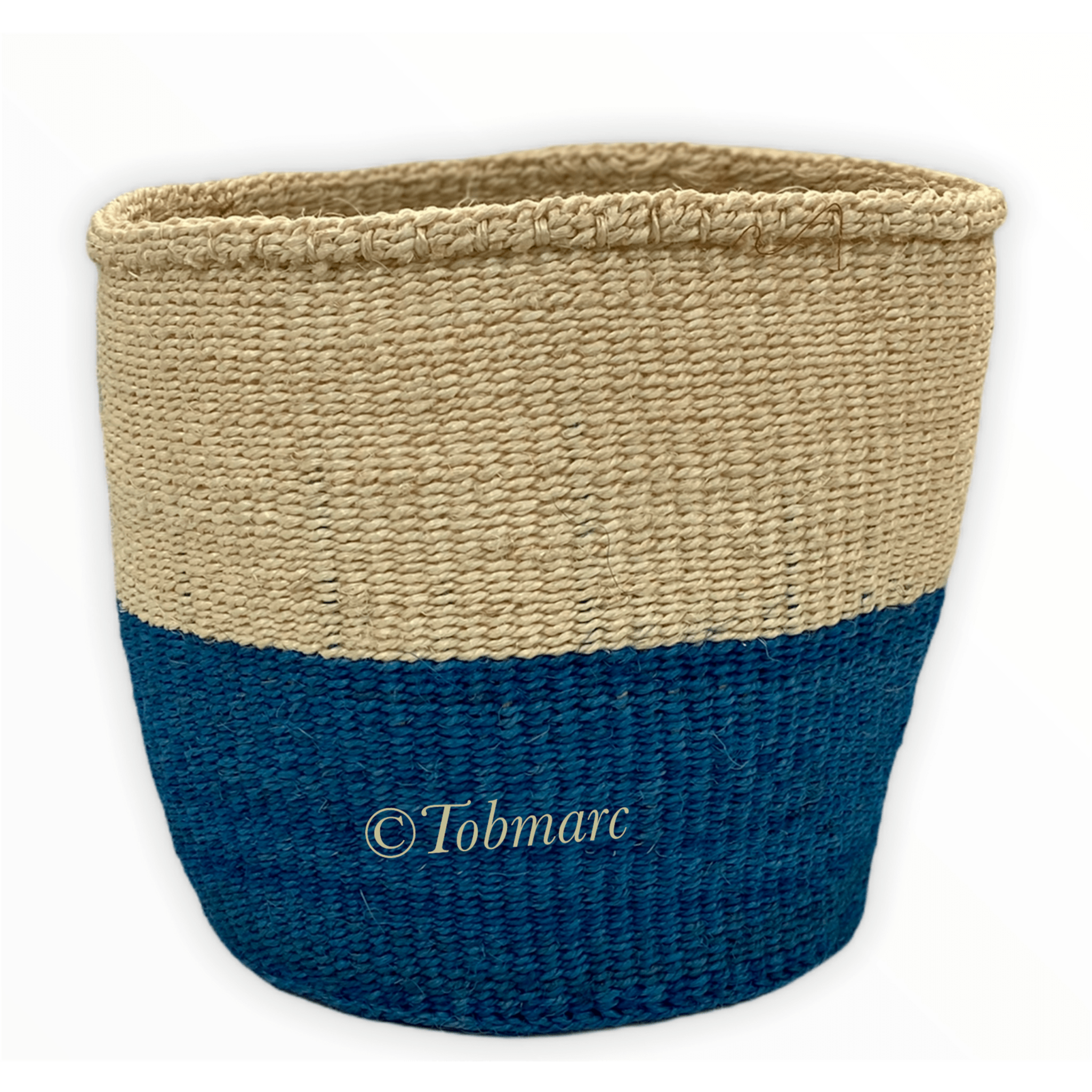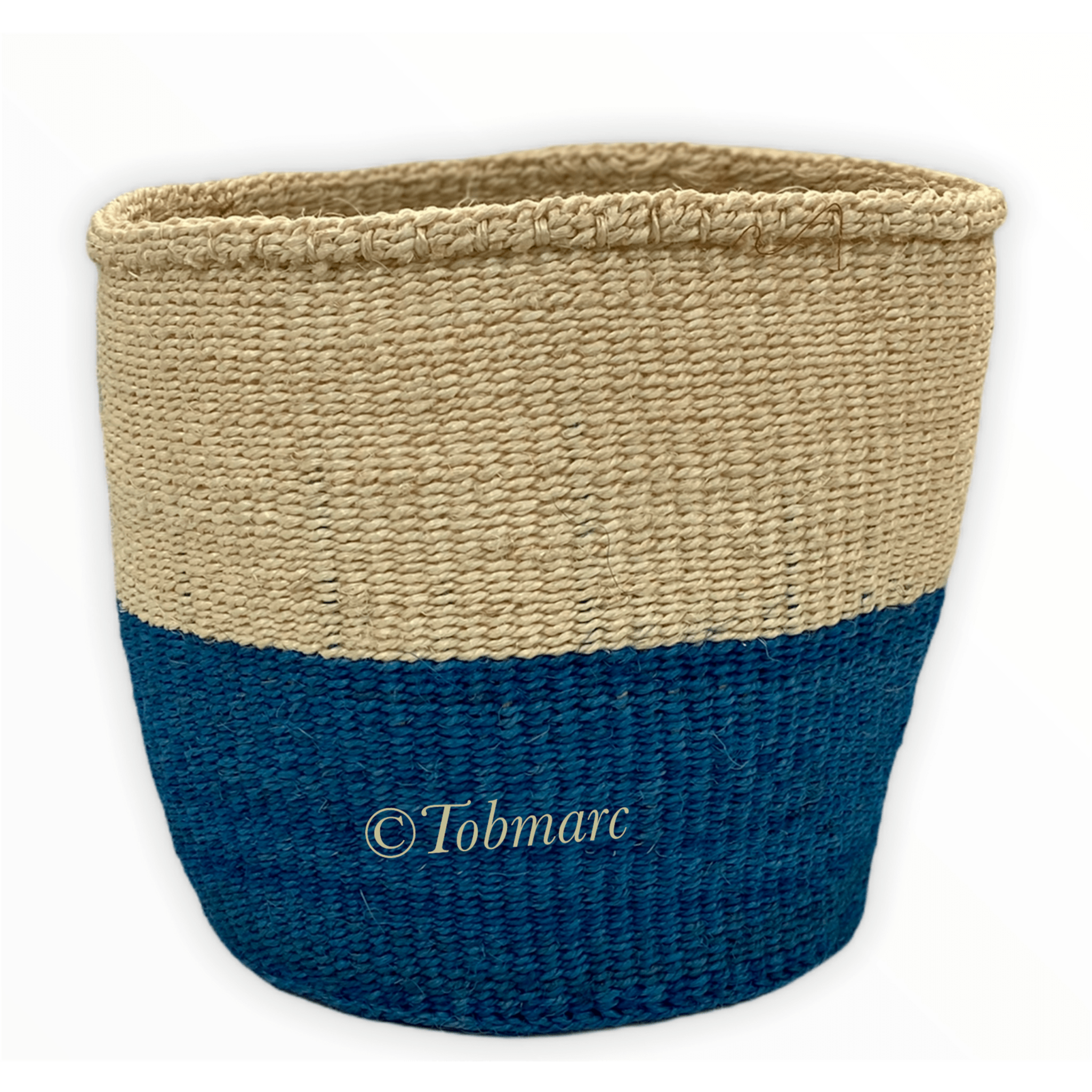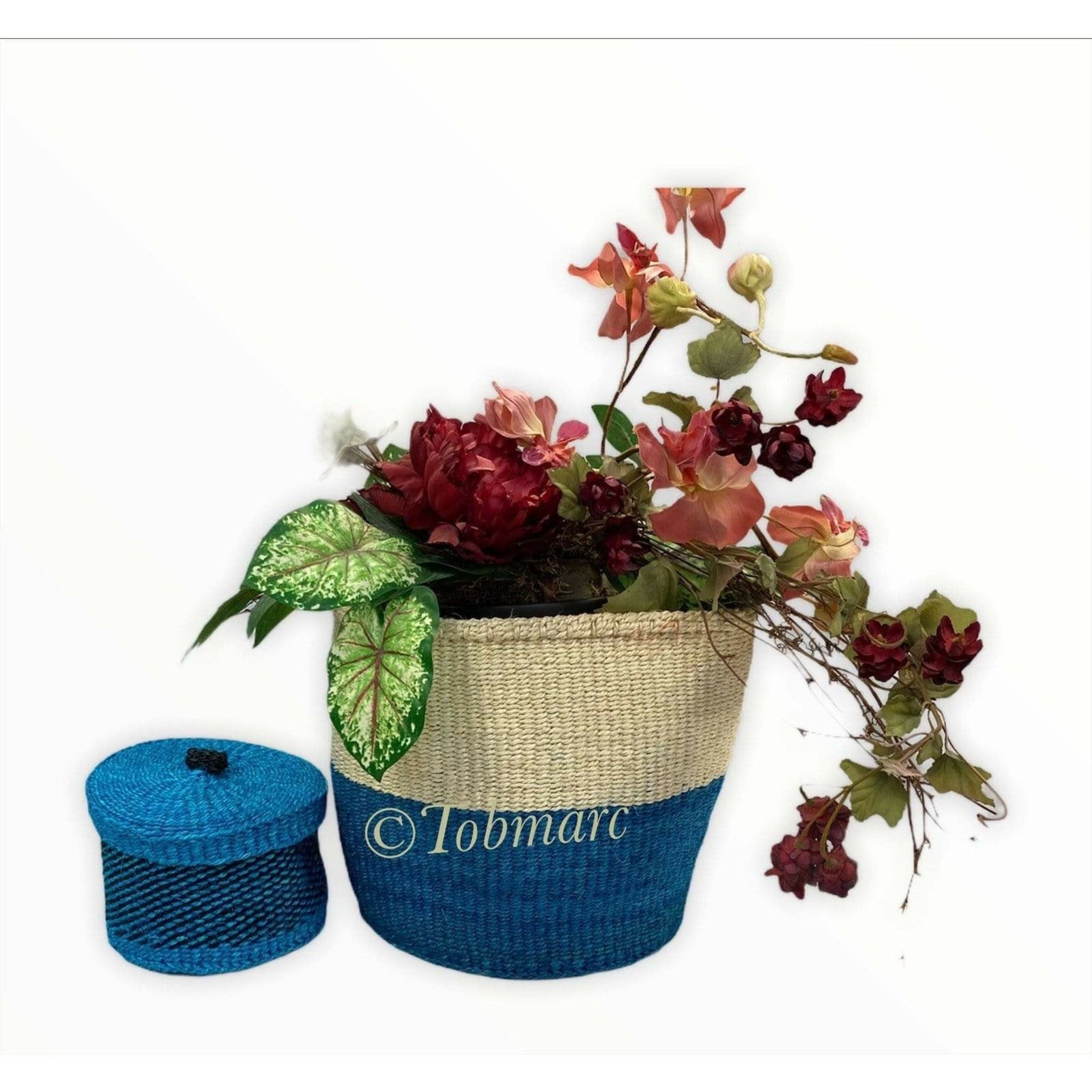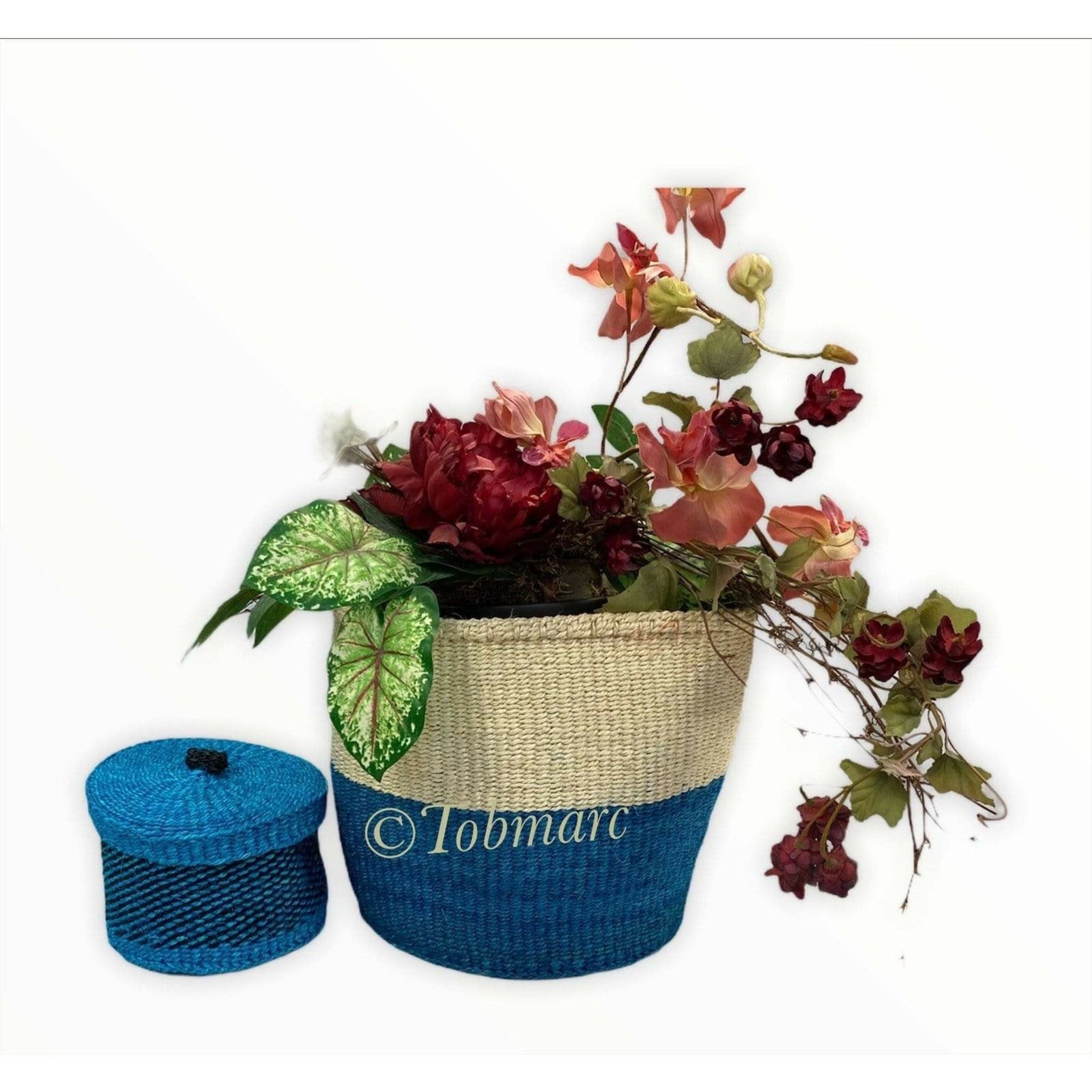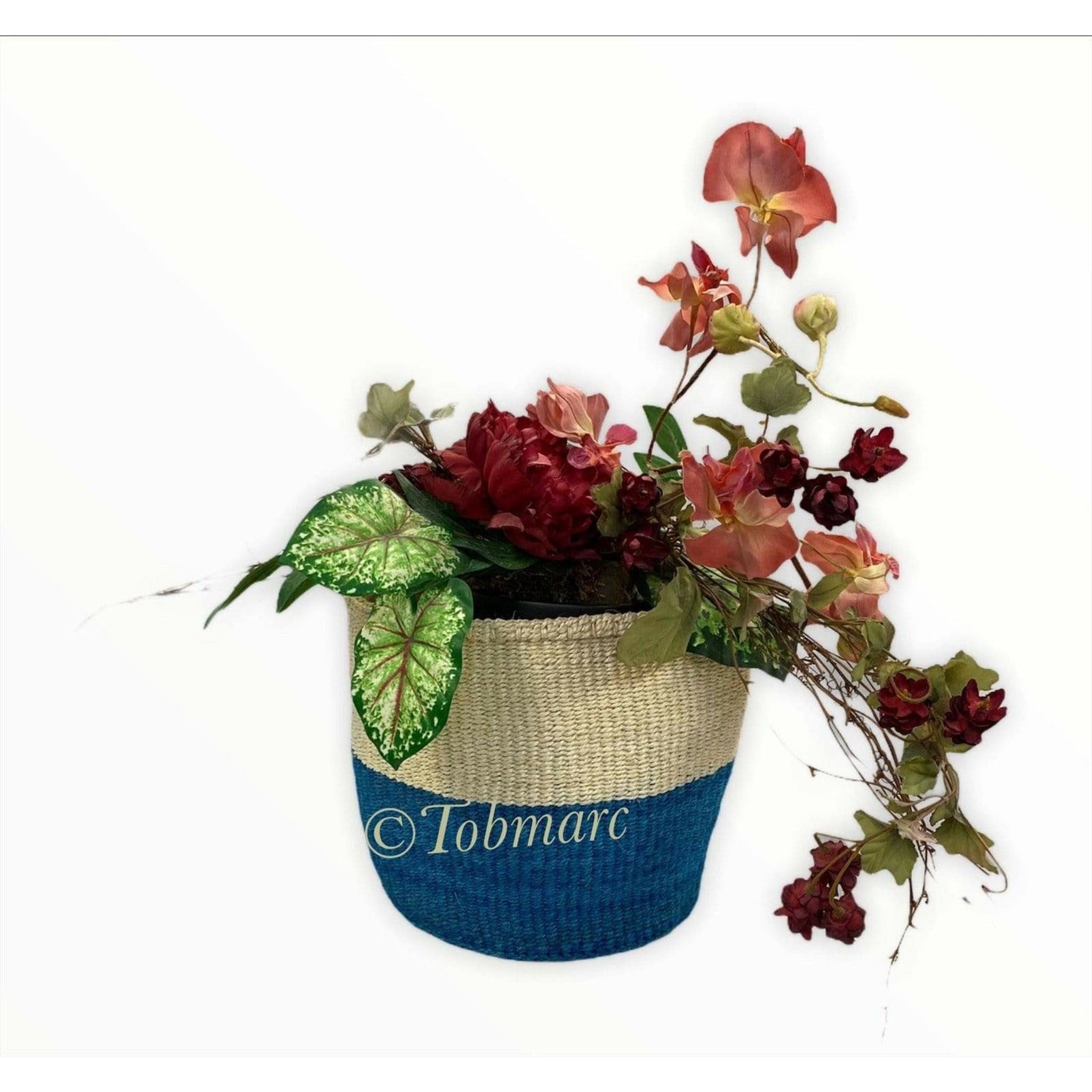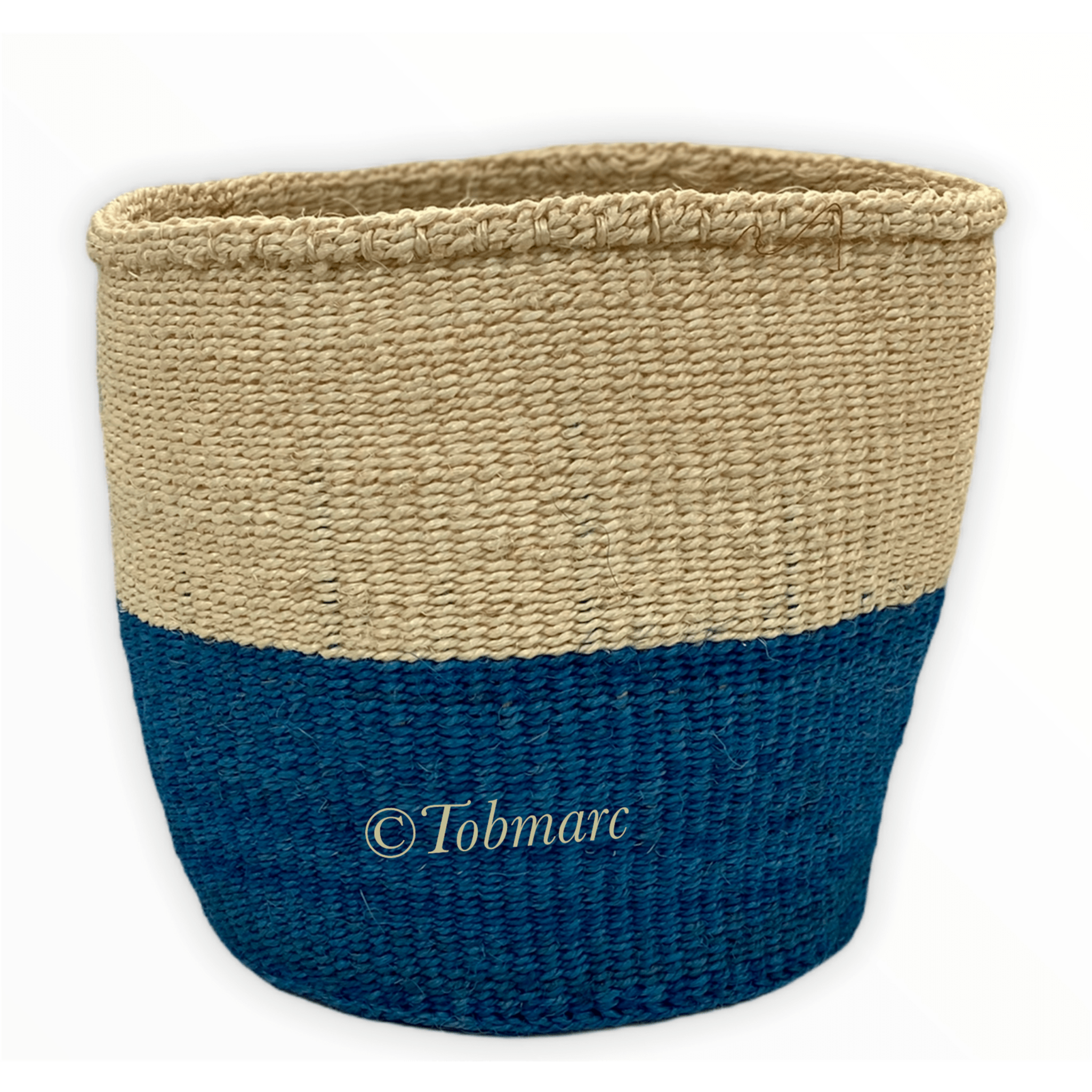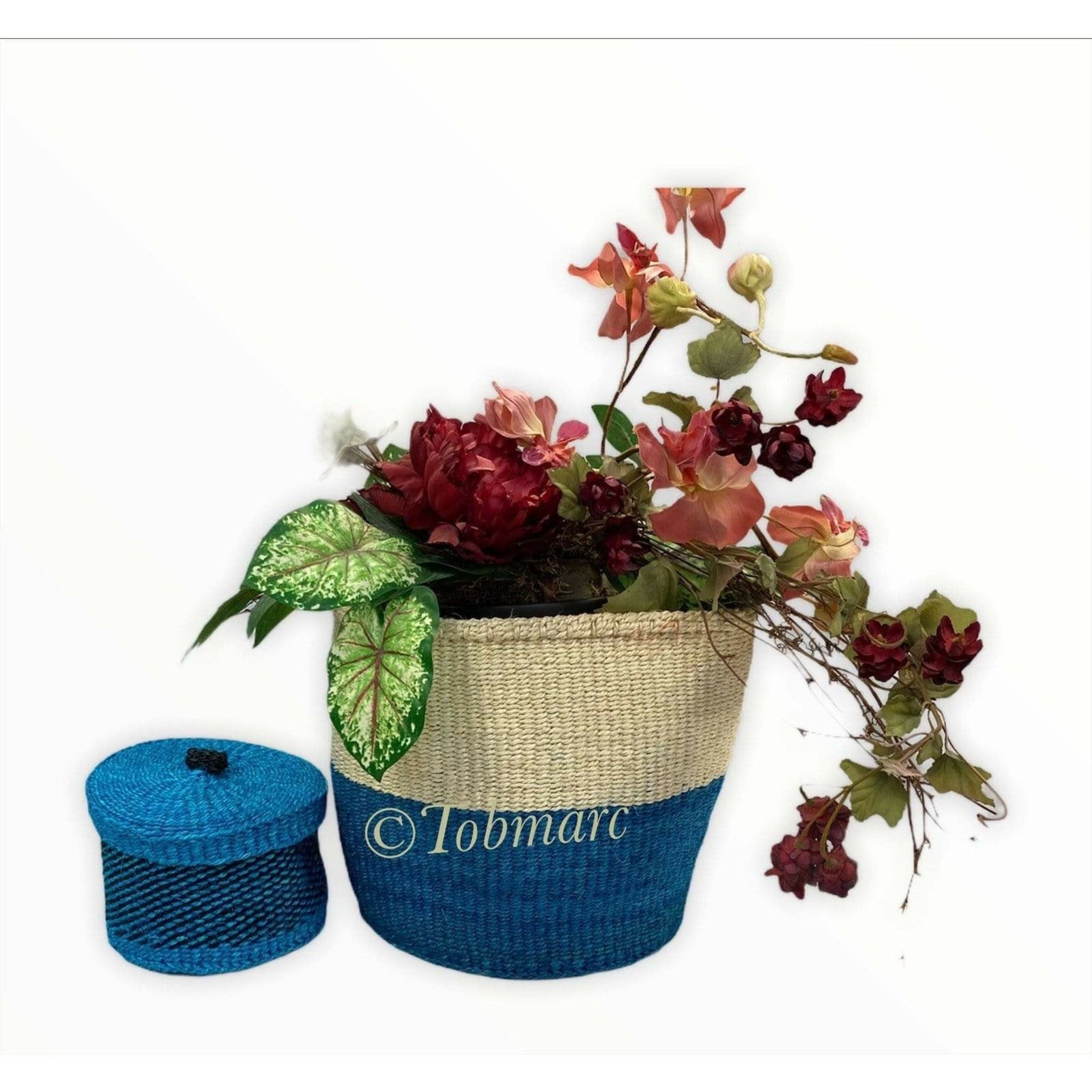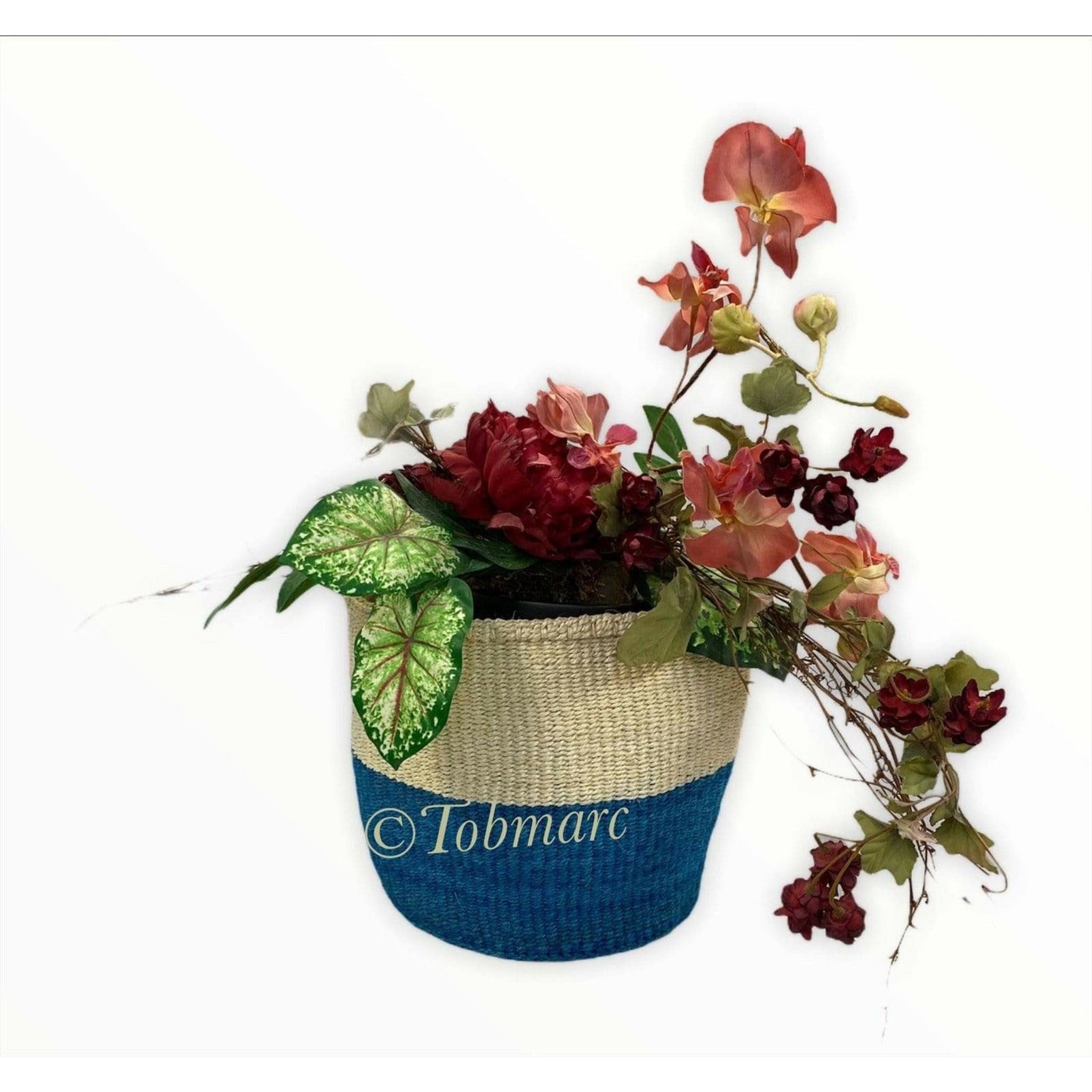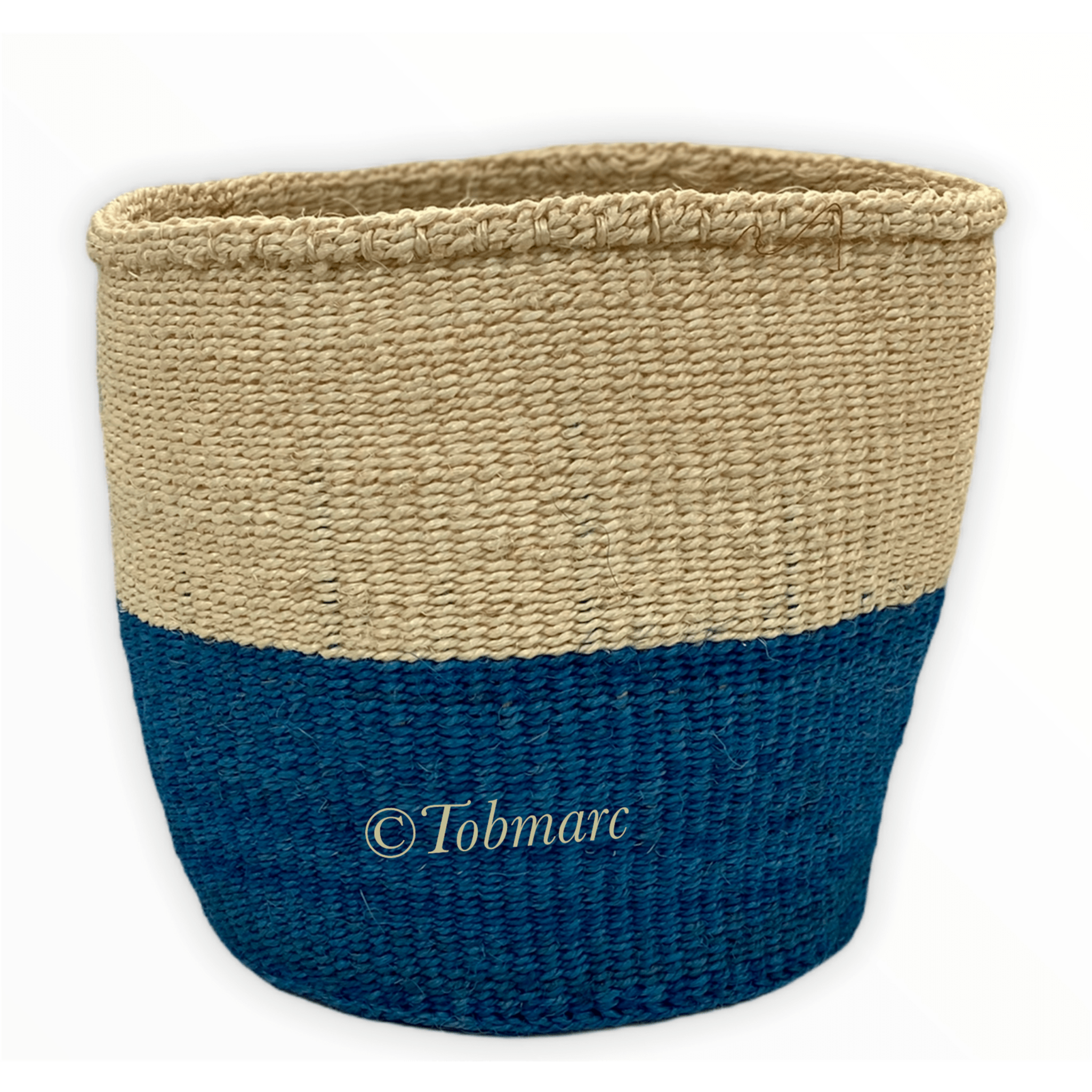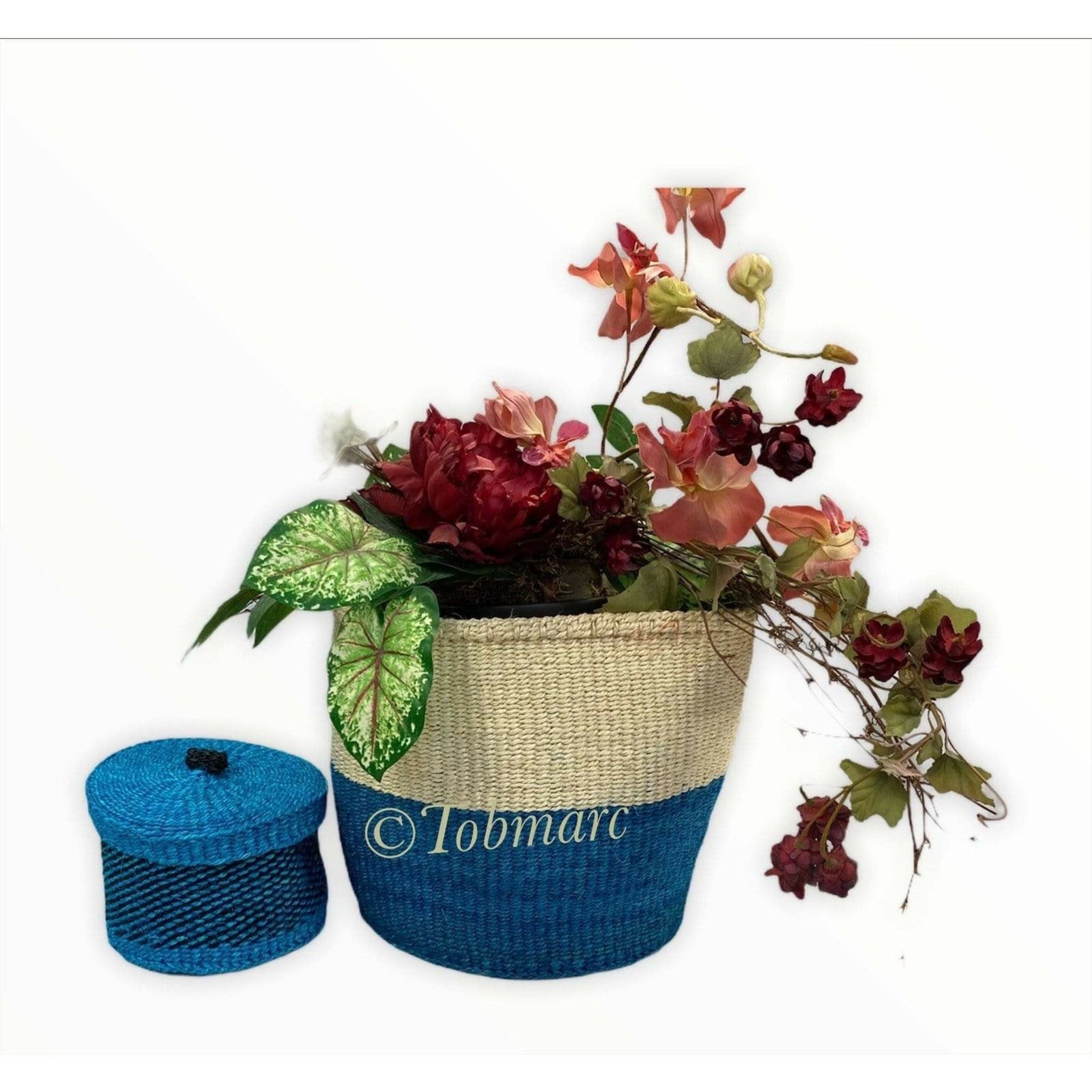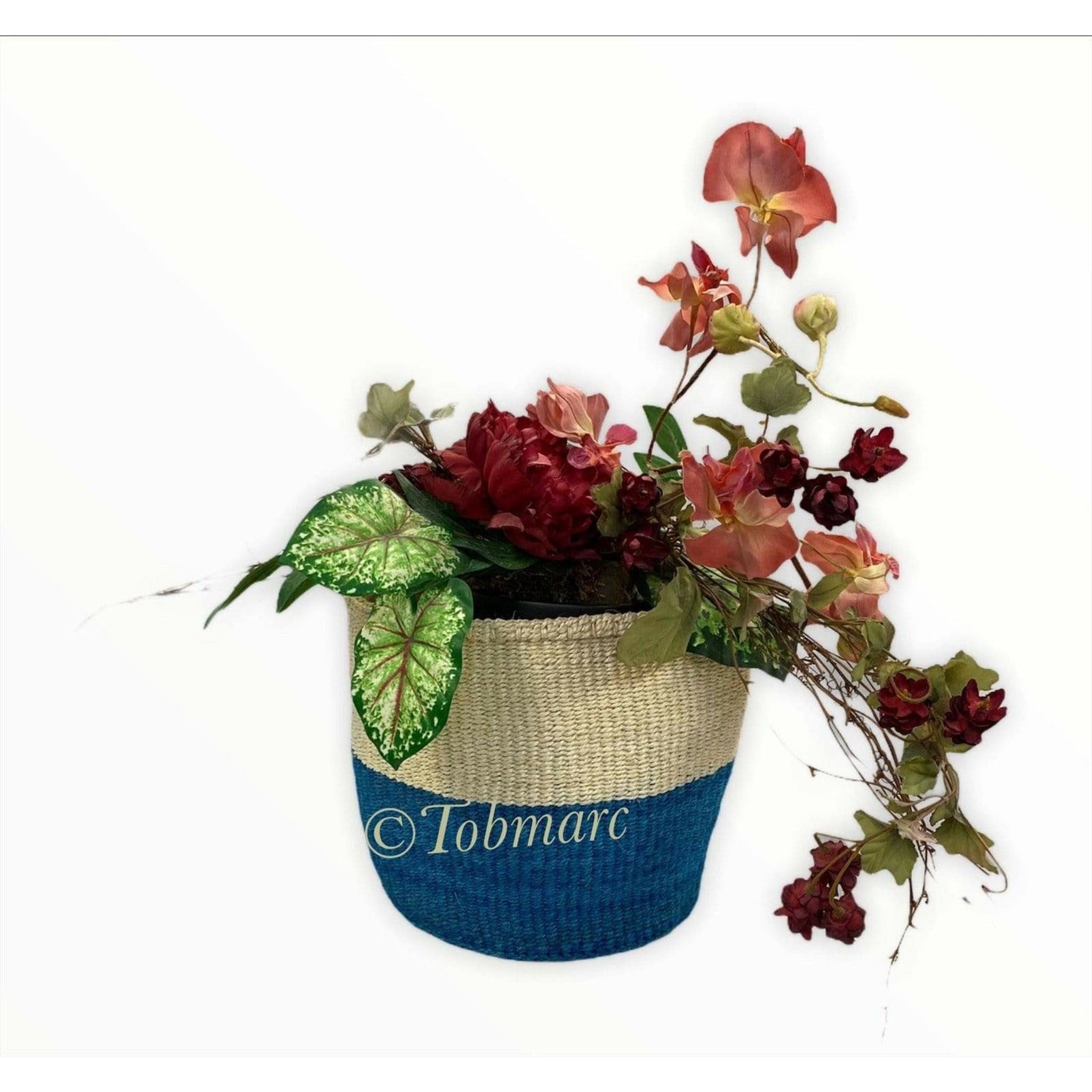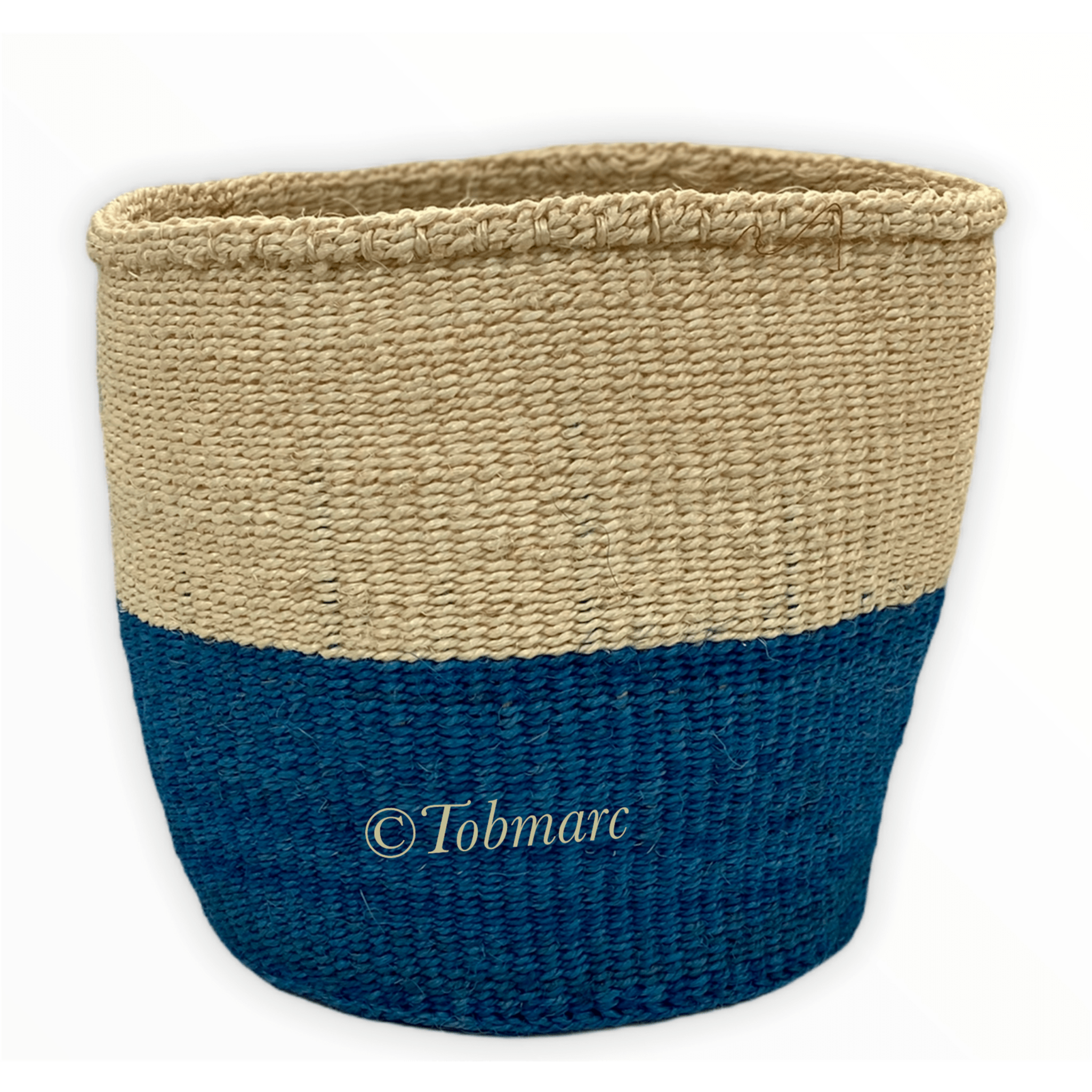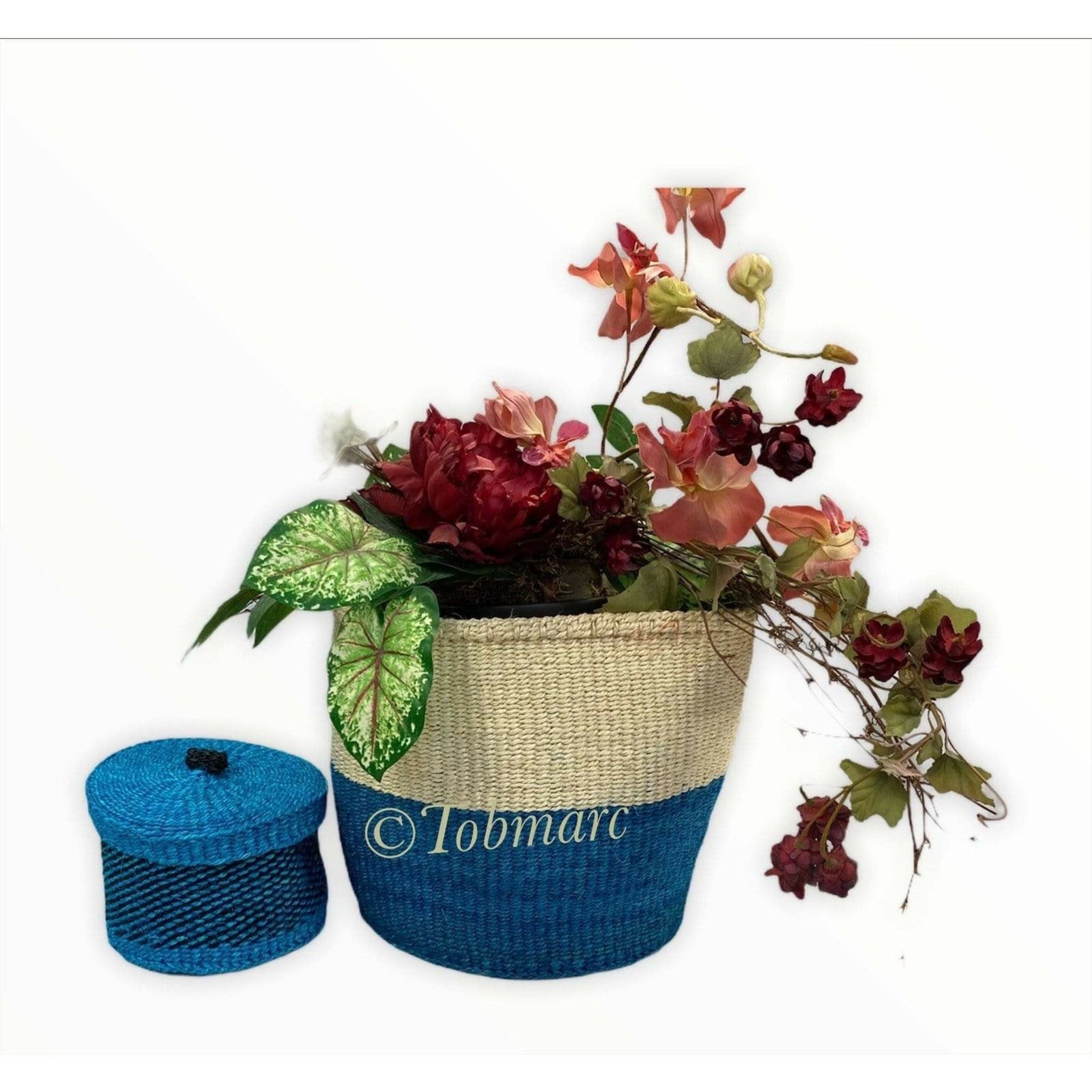 CRESBLU-2 Tone Storage Baskets, Plant Baskets, African Basket Planters, Laundry Basket, Toy Storage Baskets
This eco-friendly, ethical and sustainably basket is handwoven by skilled female artisans in Kenya. The baskets are made of sisal fiber extracted from the leaves of the sustainably sourced sisal plant. Before the weaving process, the sisal fibres are carefully rolled to produce twine. To create colorful & decorative patterns, the fibre strands are dyed with natural colorants like tree bark, dried before woven into a basket. Weaving is an alternative sustainable income for these weavers and buying from them empowers their communities that are economically and socially marginalized. Usage: Baskets are perfect for storing anything and good for home organization. Add the Spa Style to your bathroom by storing bathroom essentials like toilet paper and spare towels in baskets, toy storage, use as a laundry basket, Magazine storage, or use as shopping basket/bag
Dimensions: In Inches: Medium 10"Wide x 10" High Please note, since this is a handmade product, dimensions & color may slightly vary from those shown.
CARE If using your basket as a plant pot, be sure to either line it with a thick plastic or keep your plant in a smaller plastic pot on a saucer. Wipe outside with a dump cloth and avoid exposing to sunlight to avoid fading of colors.
For customized order of your choice please contact us. Wholesale is also available by order.