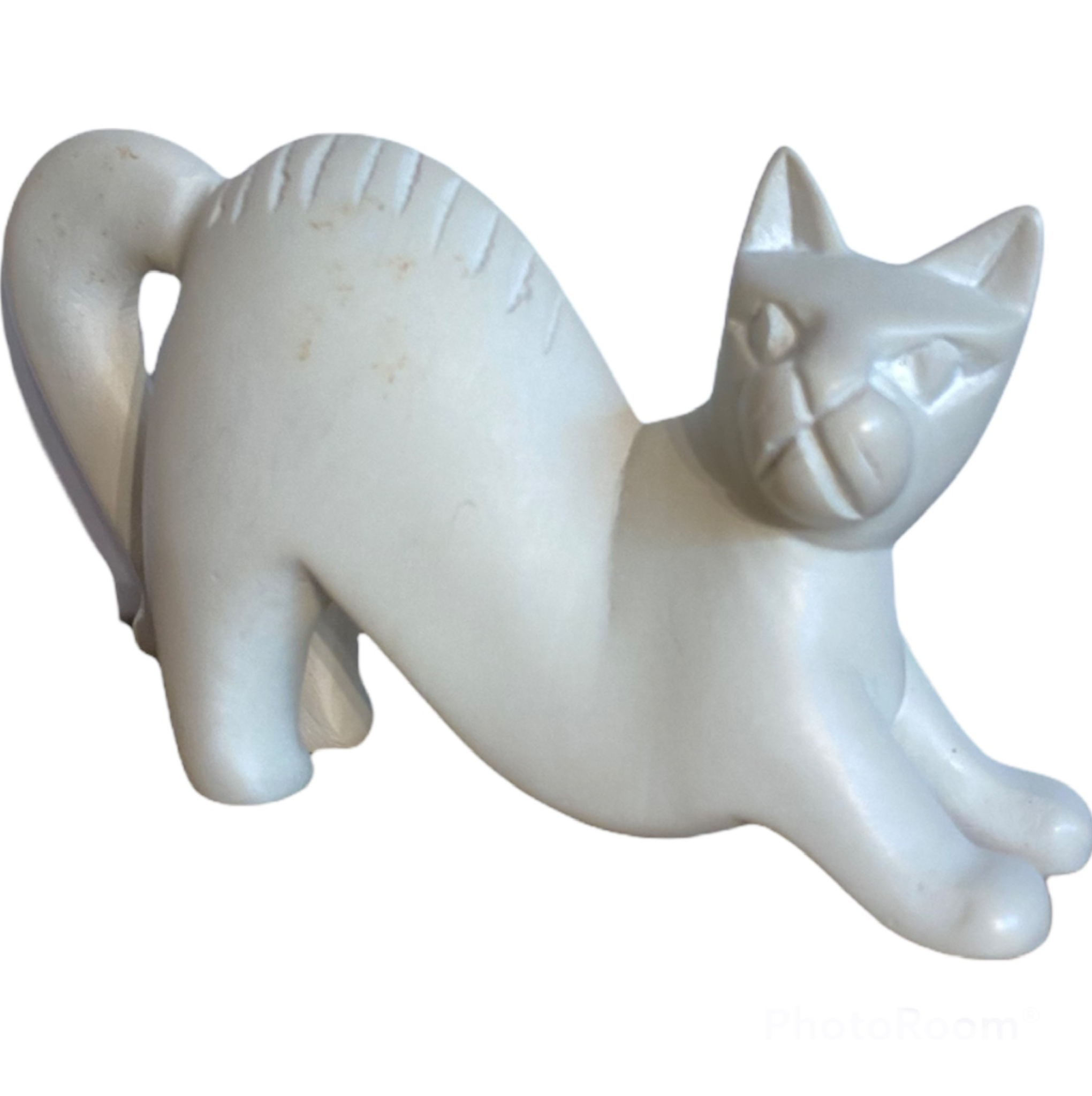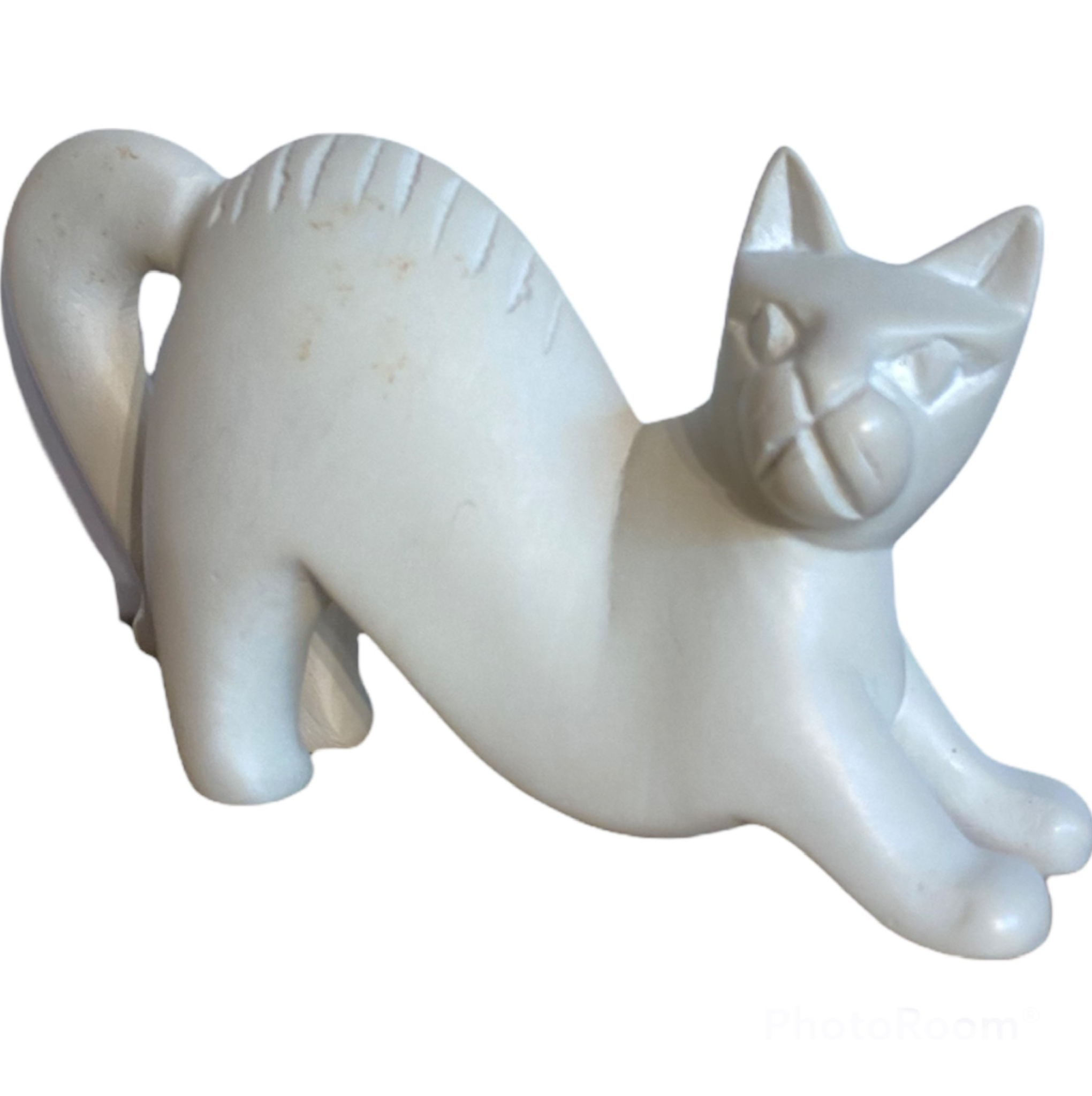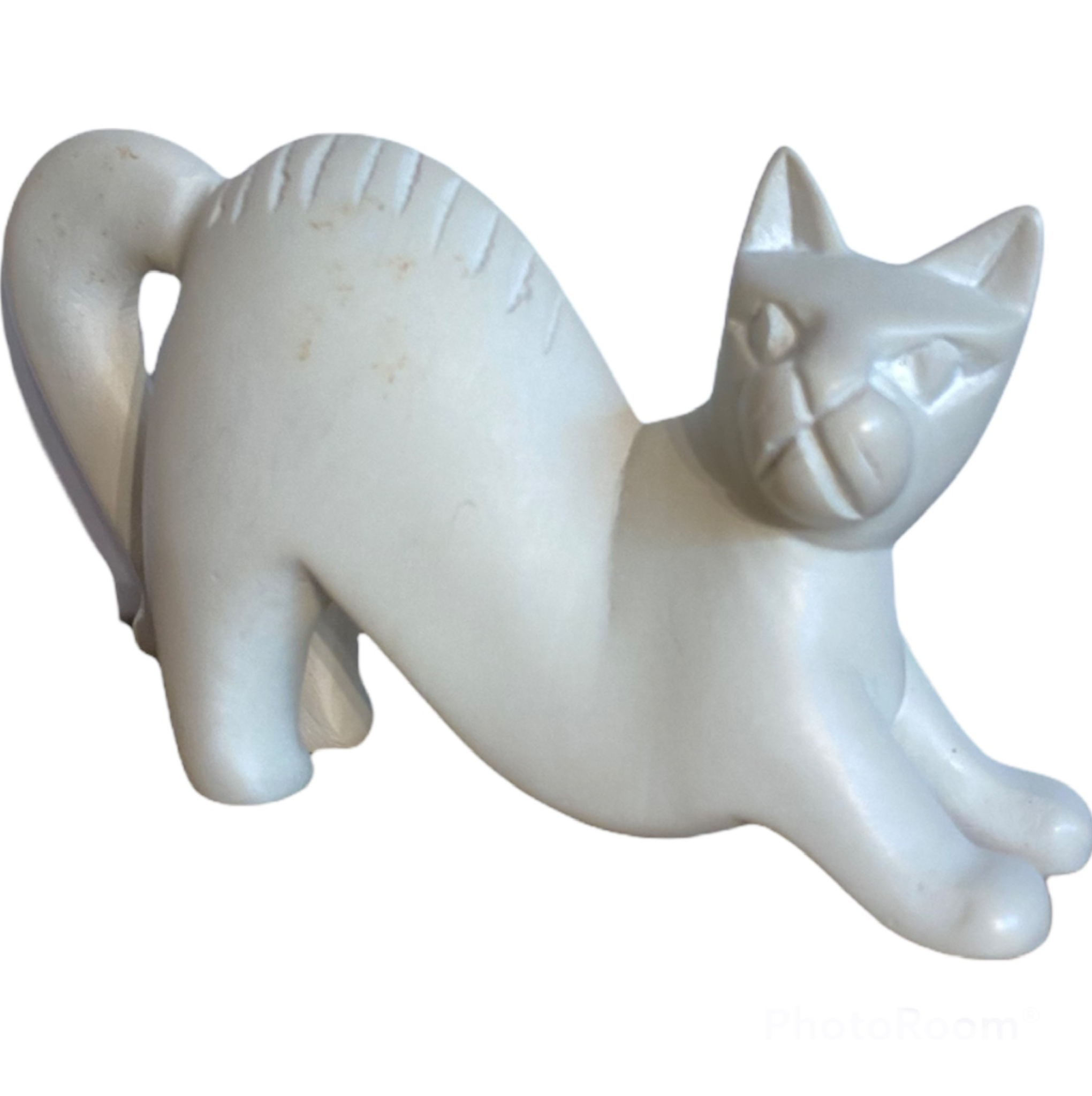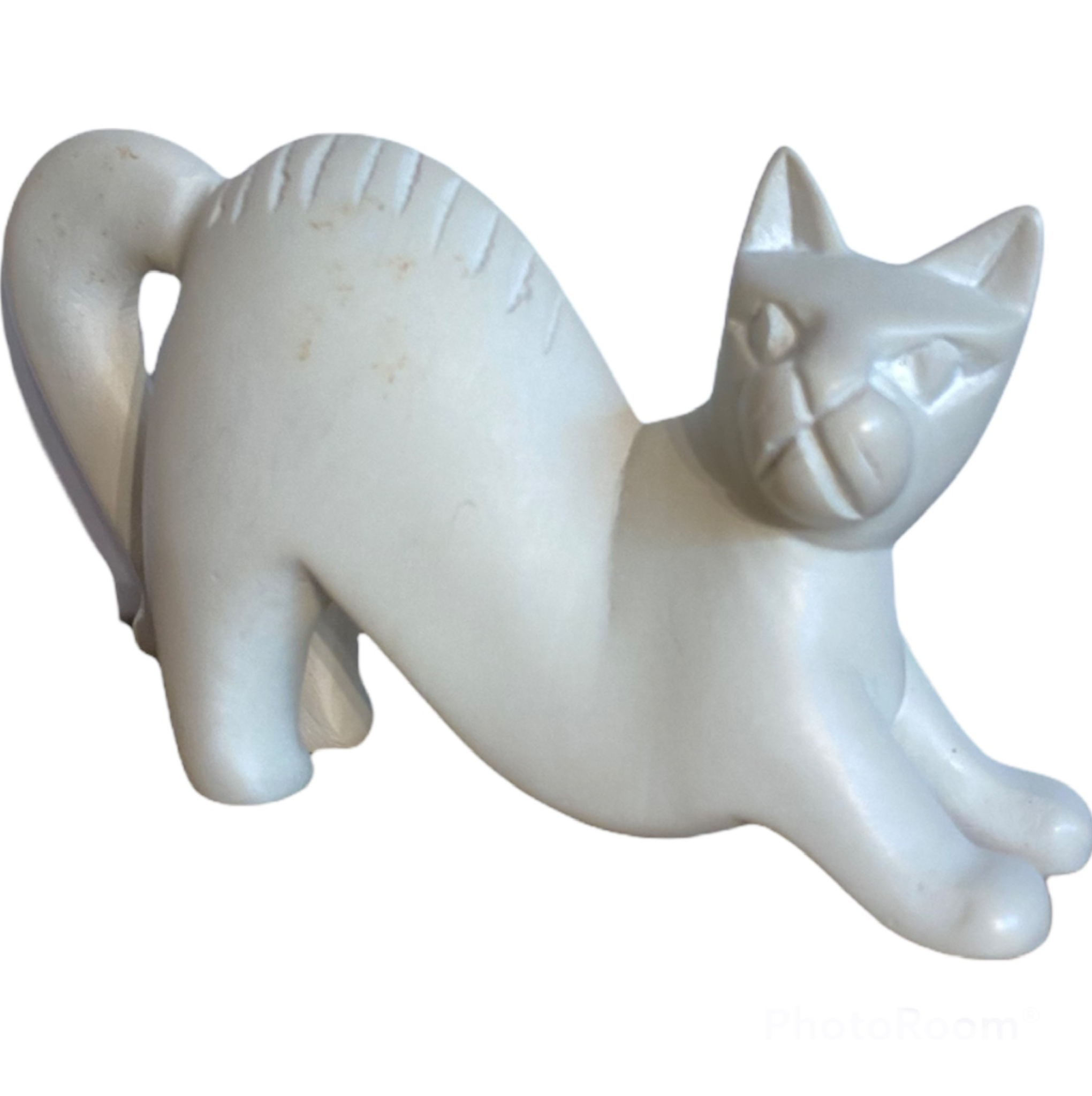 Timming Hand carved Soapstone Figurine for decoration Handmade Soapstone Art
This well smooth carved cat figurine is hand carved from natural soapstone by talented artisans in Kenya.
✅The cat sculpture are perfect decor for cat cat lovers and also perfect decor for bookshelf or fireplace to add to your collection.
✅This will be a perfect gift for all occasions. If you are a cat lover, then this figurine is just for you!
✅Measurement: L4"x W1" x H2.5"
✅Sold individually

Check our other adorable kitties available on this website.