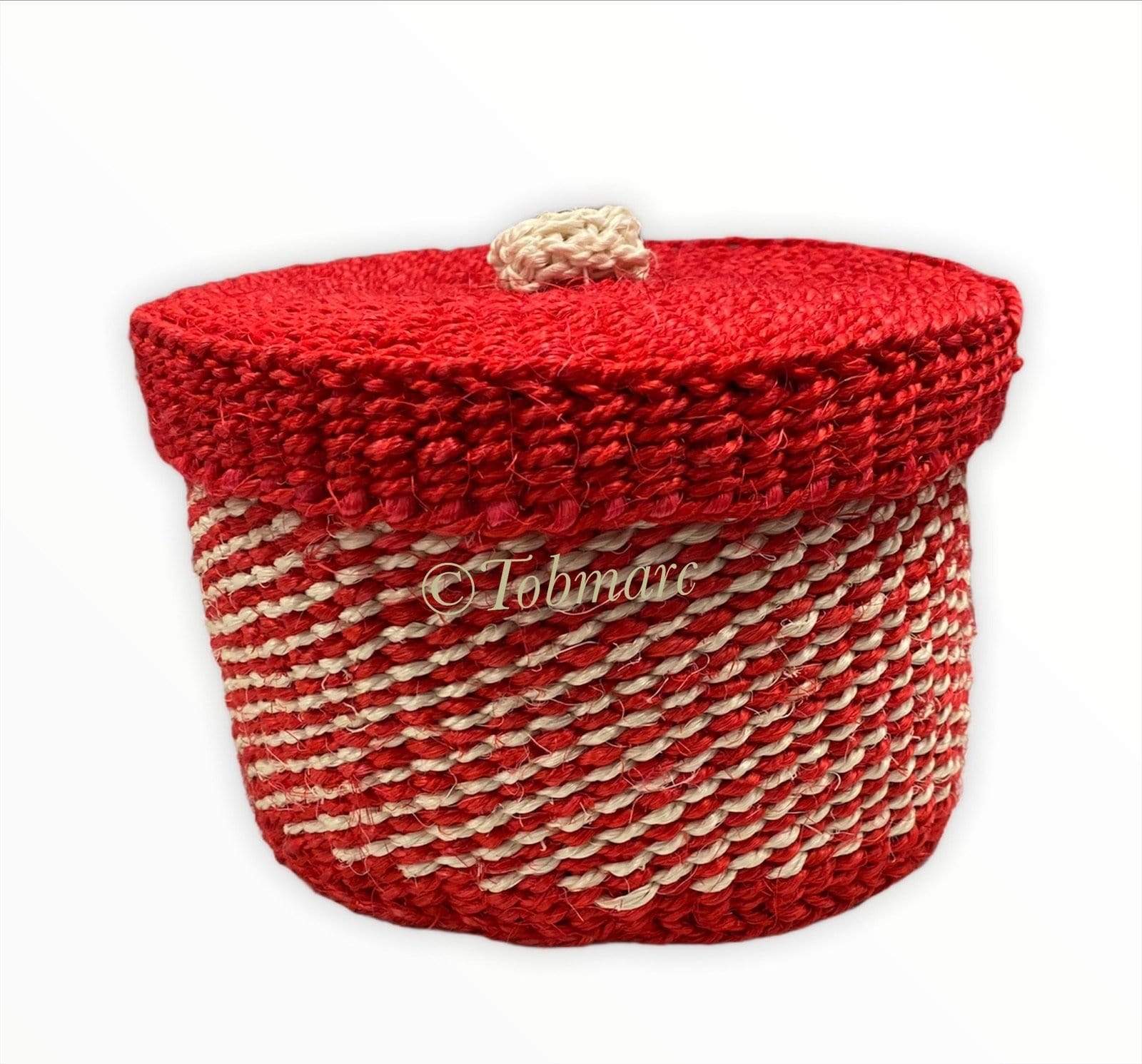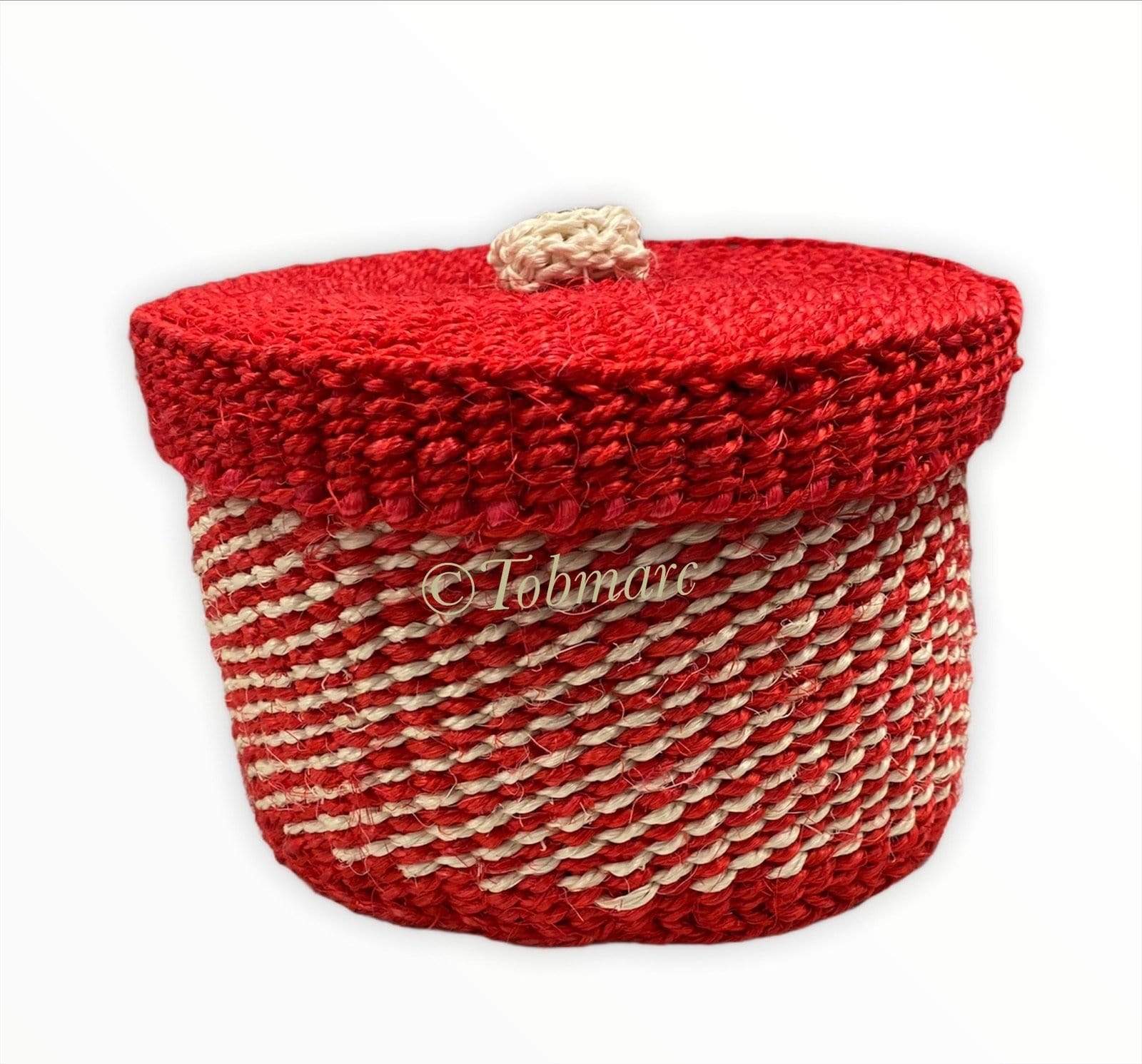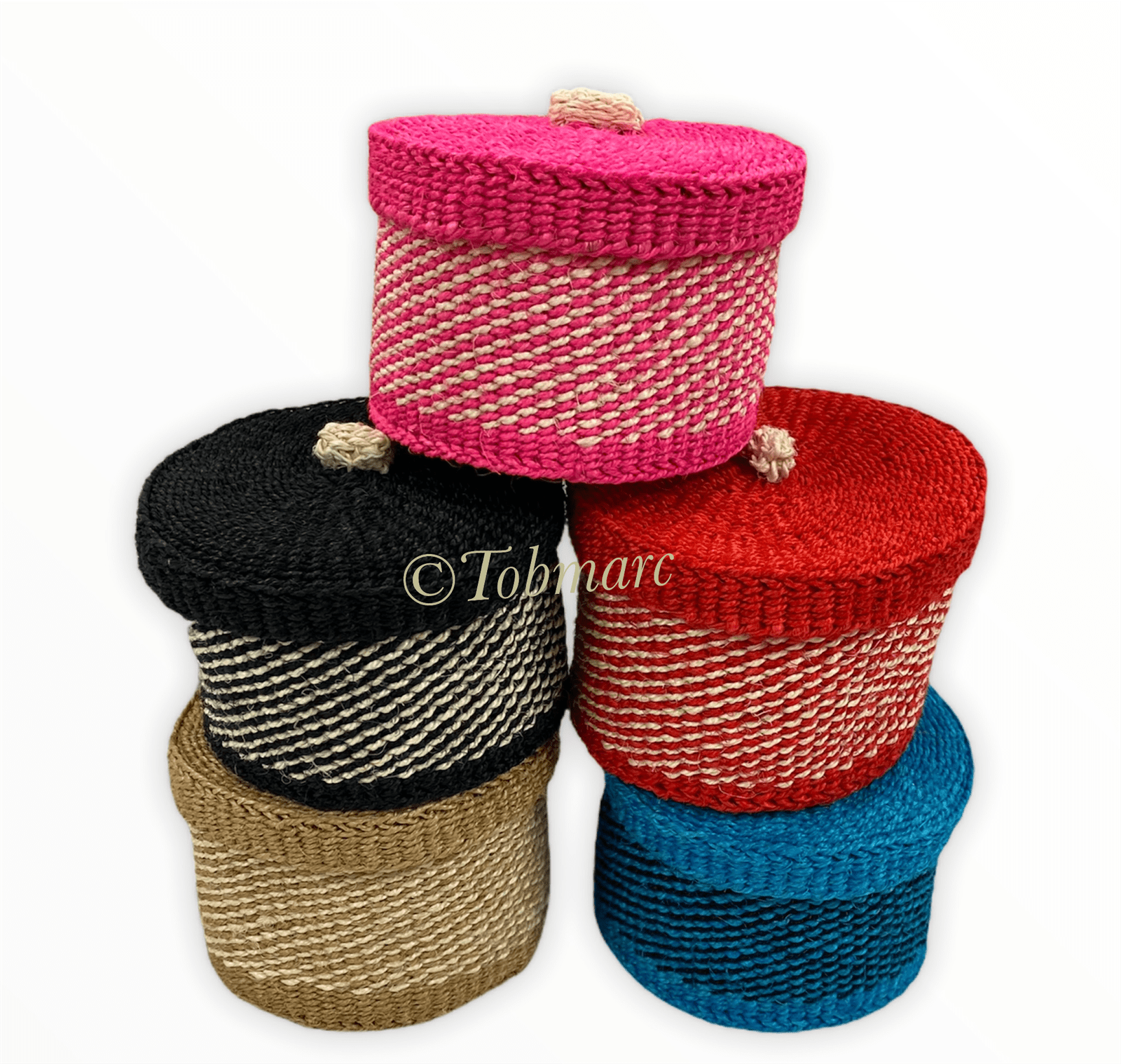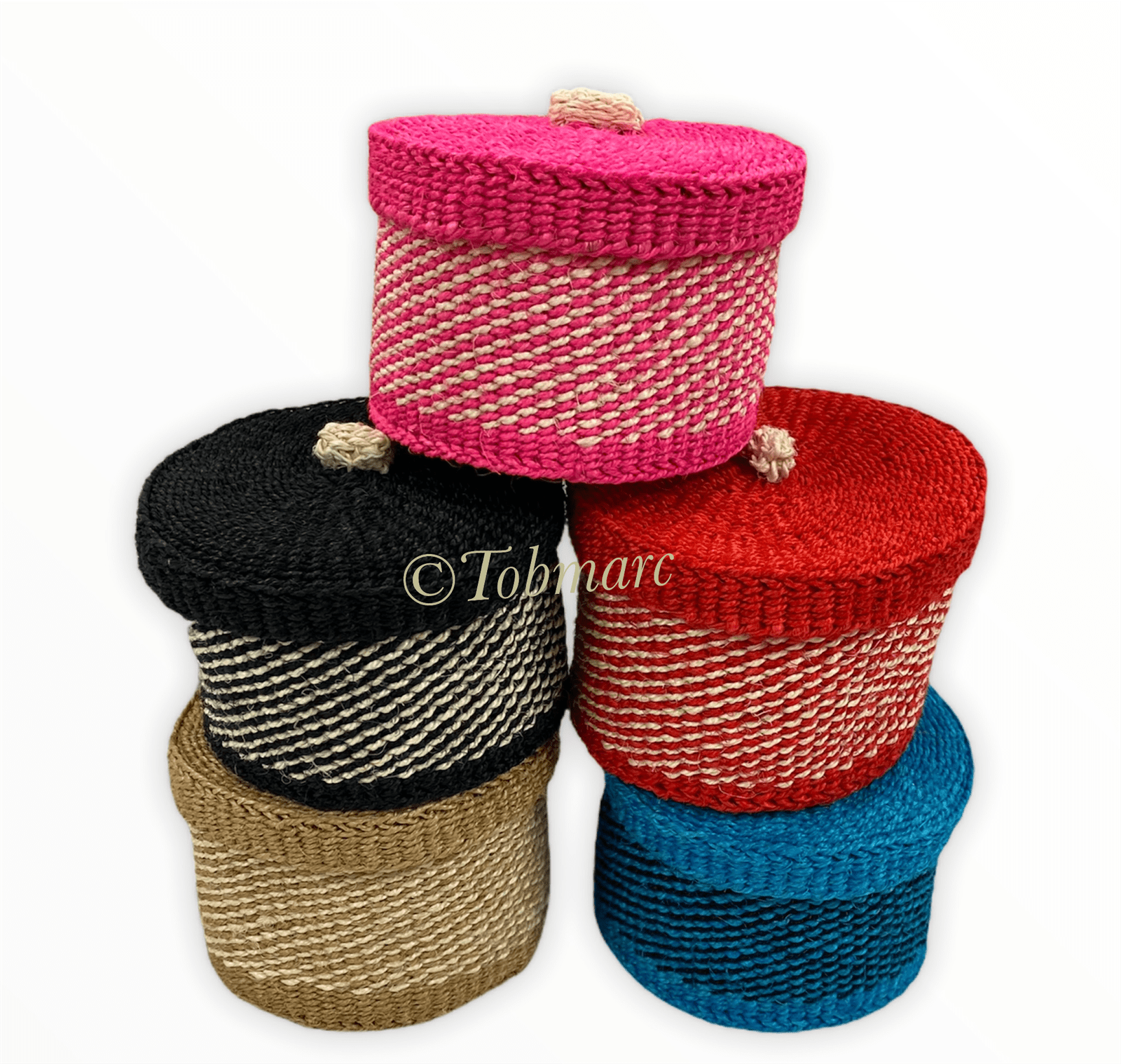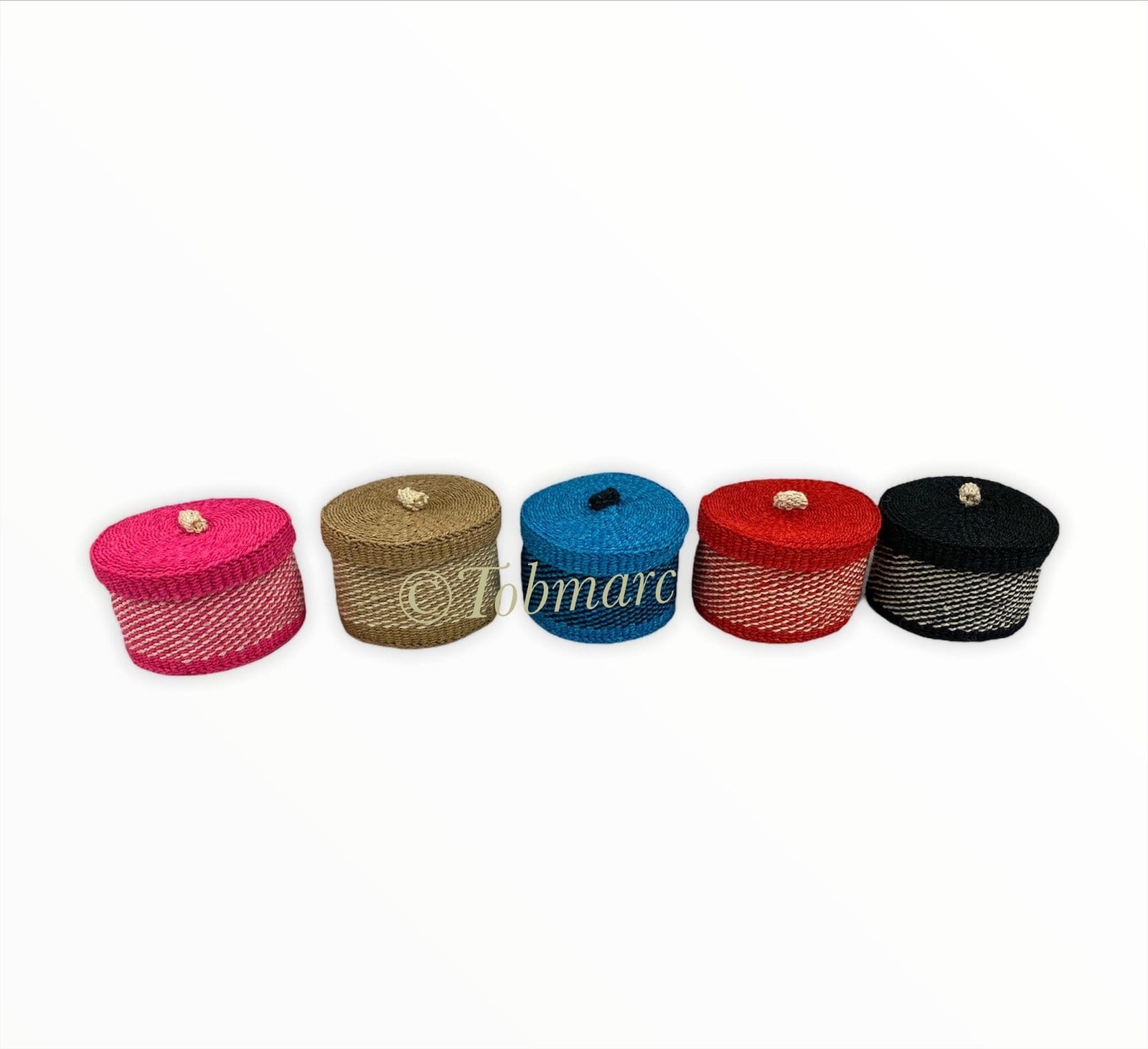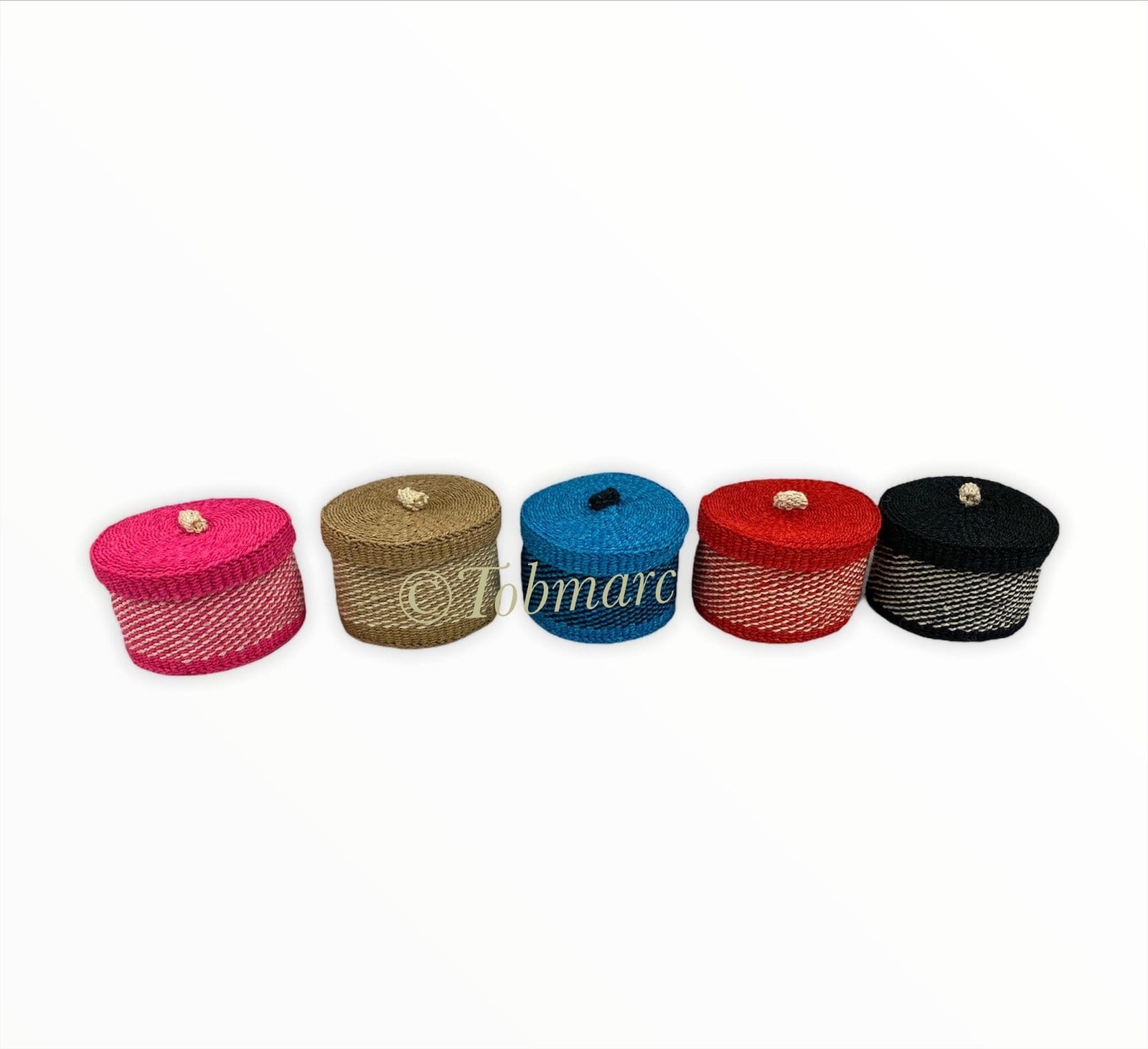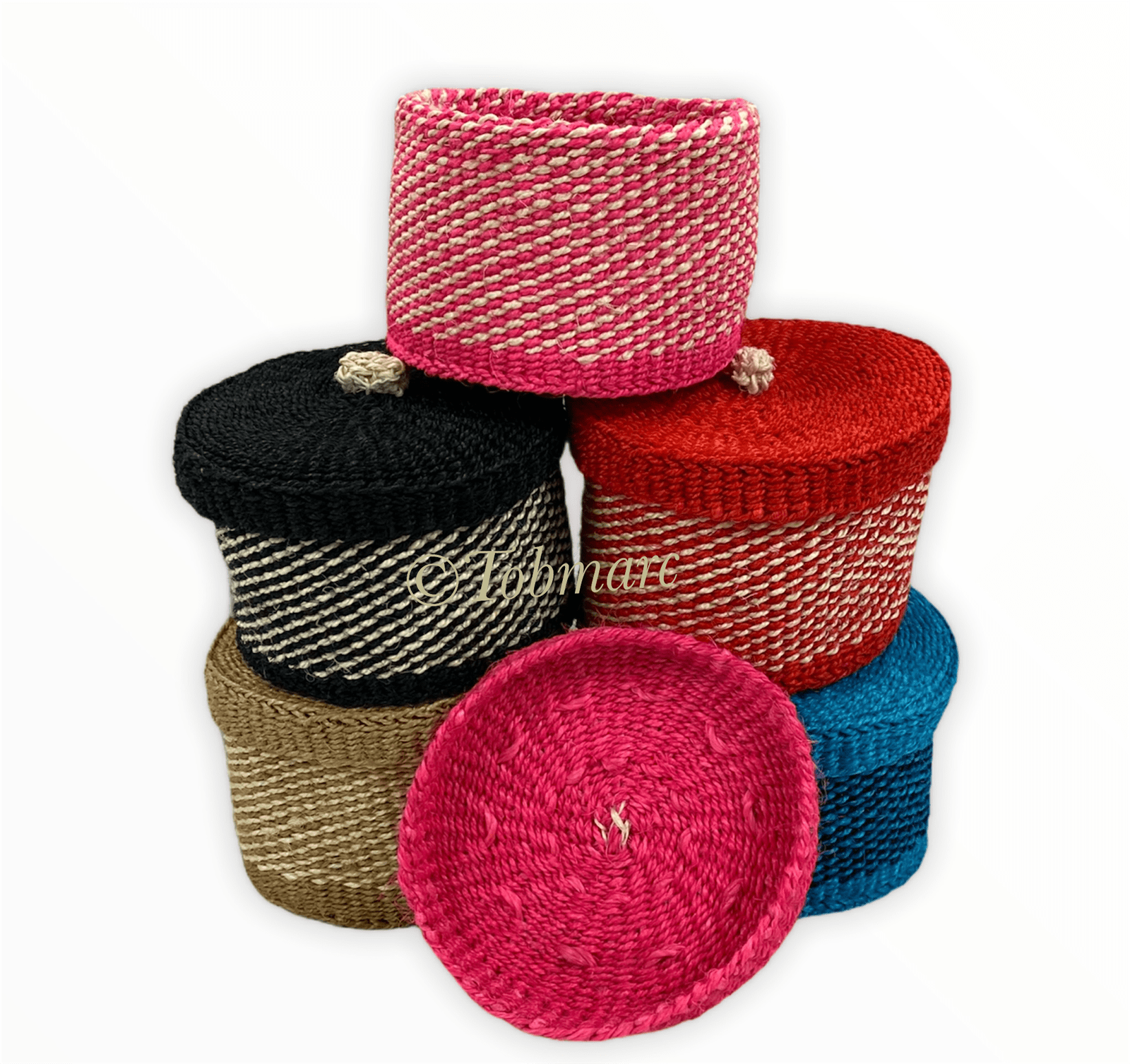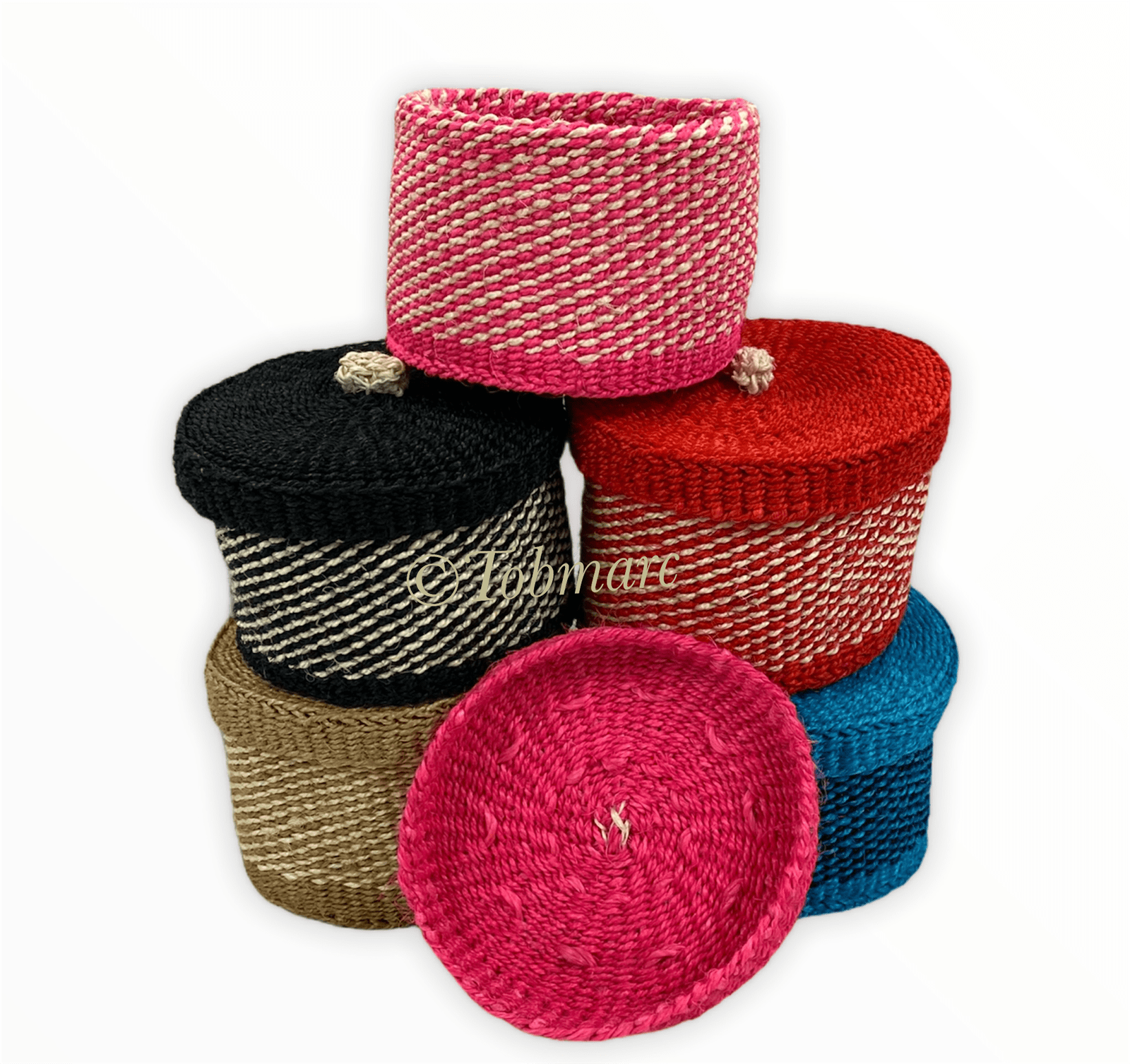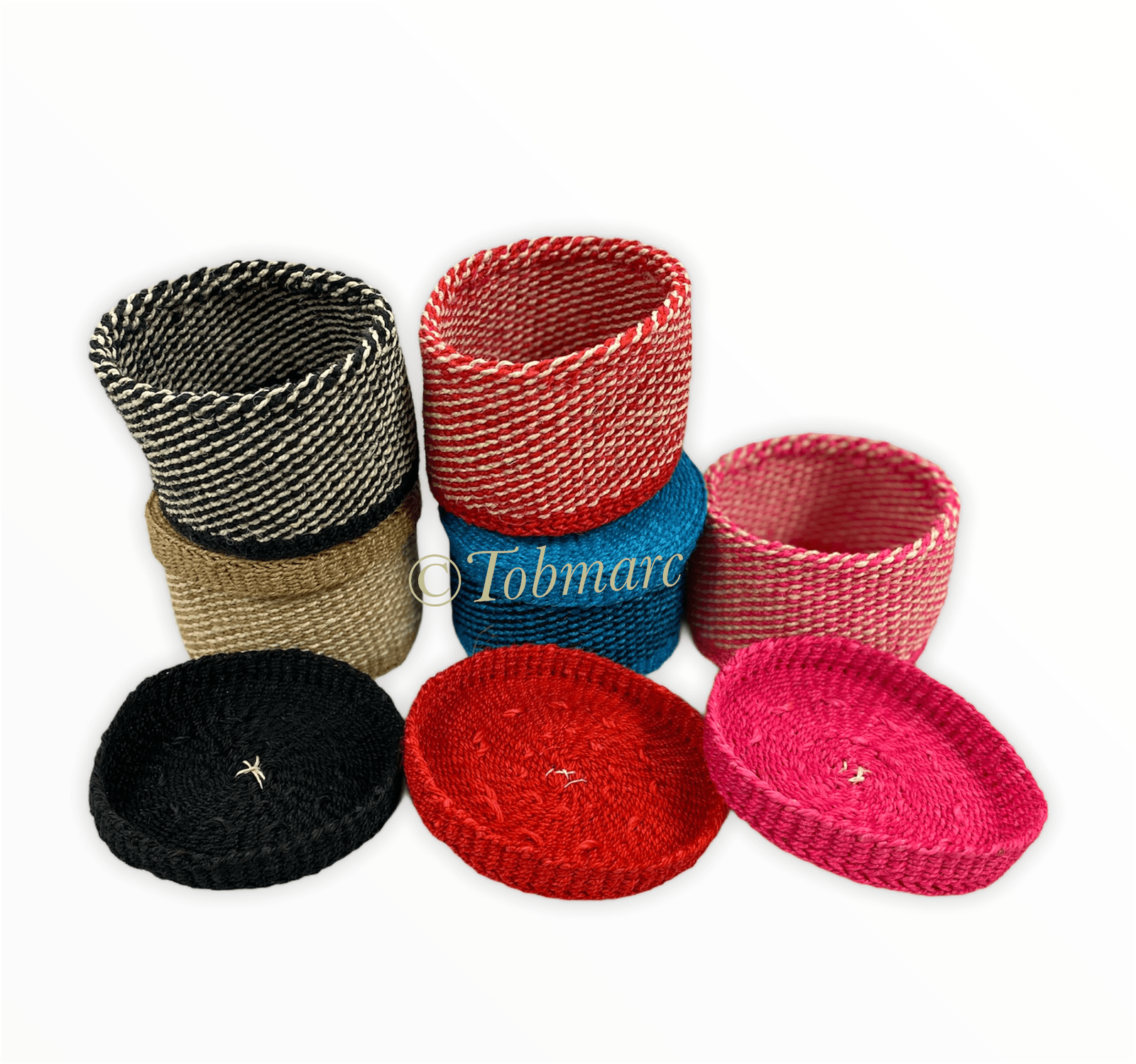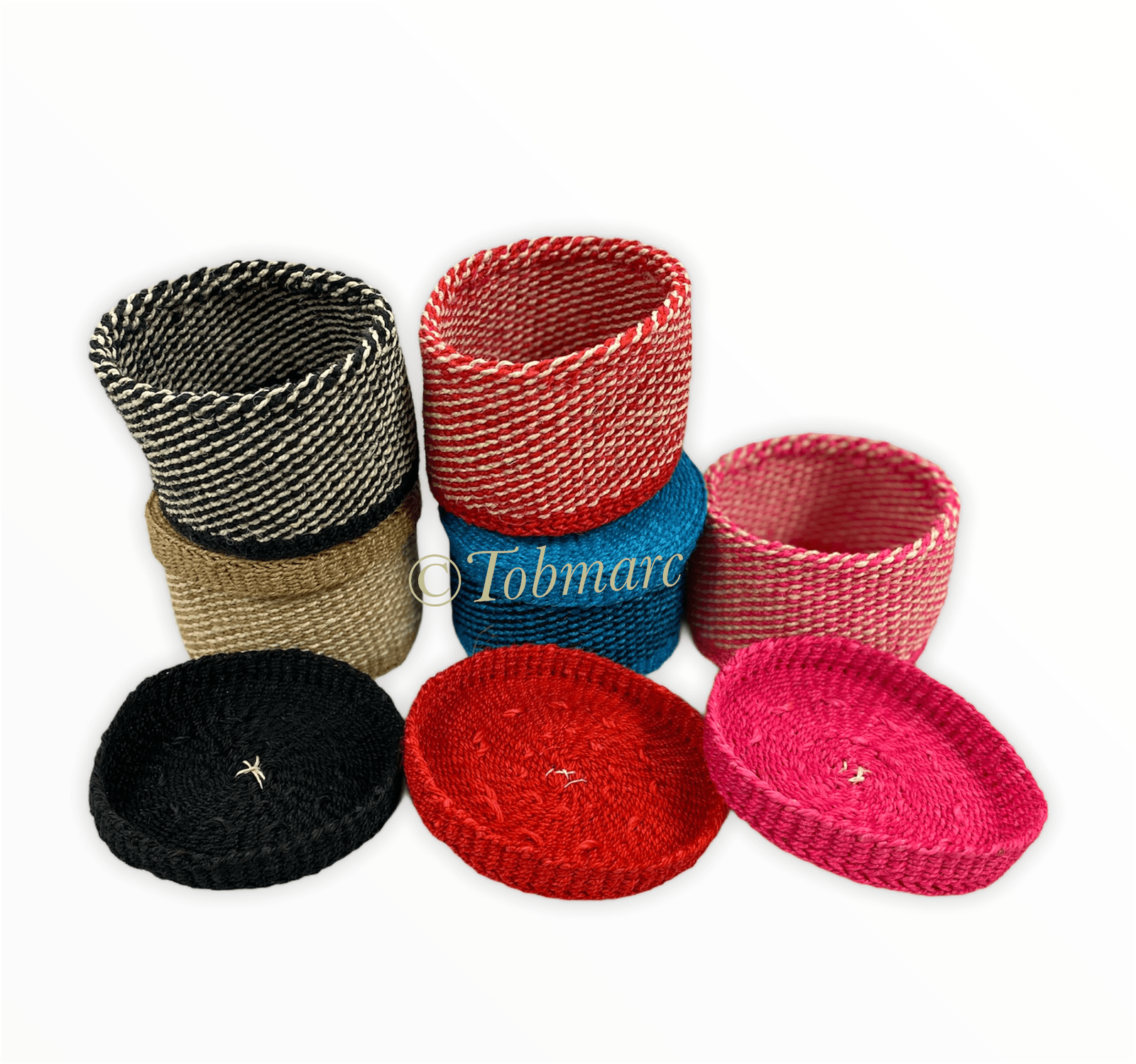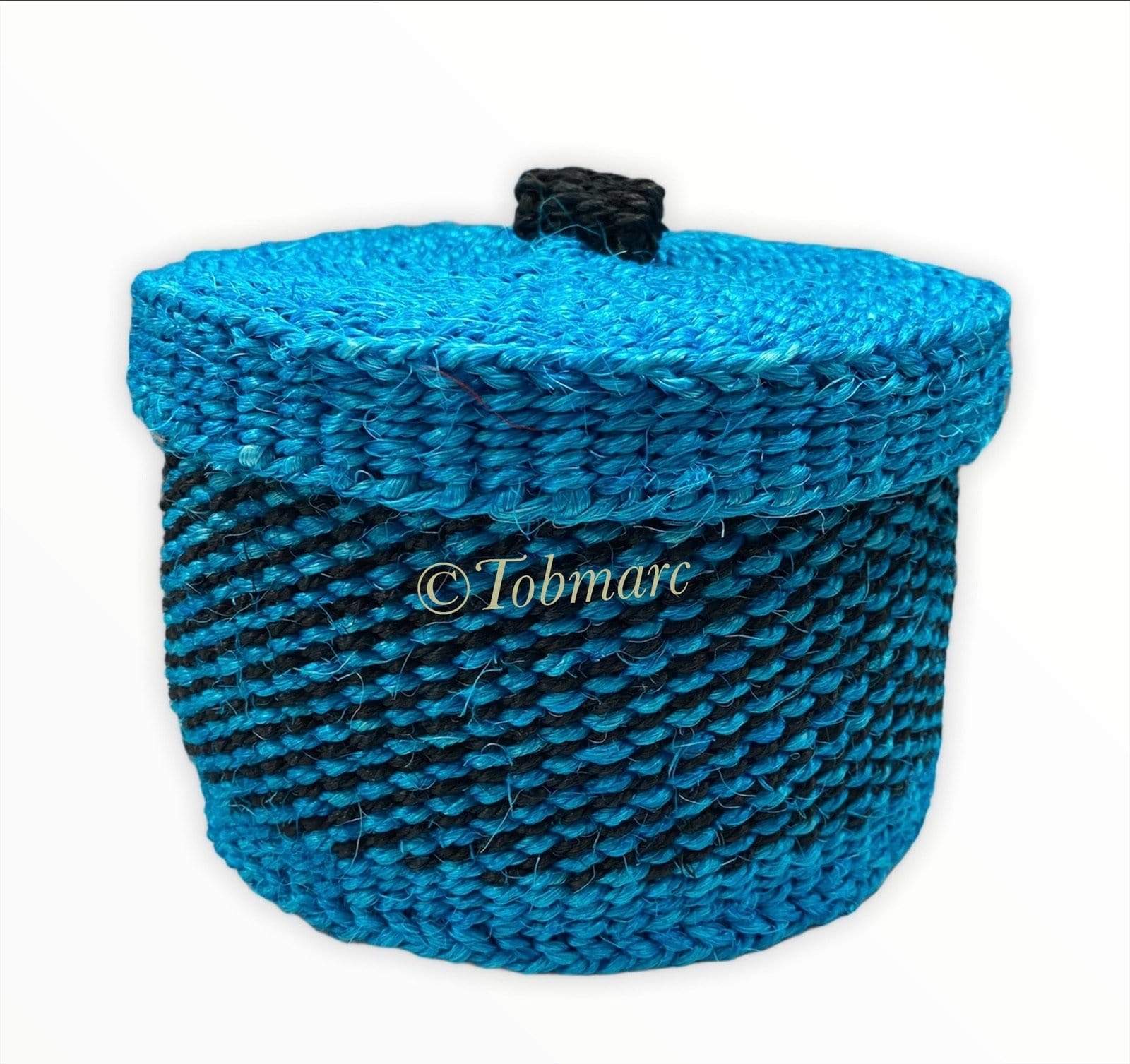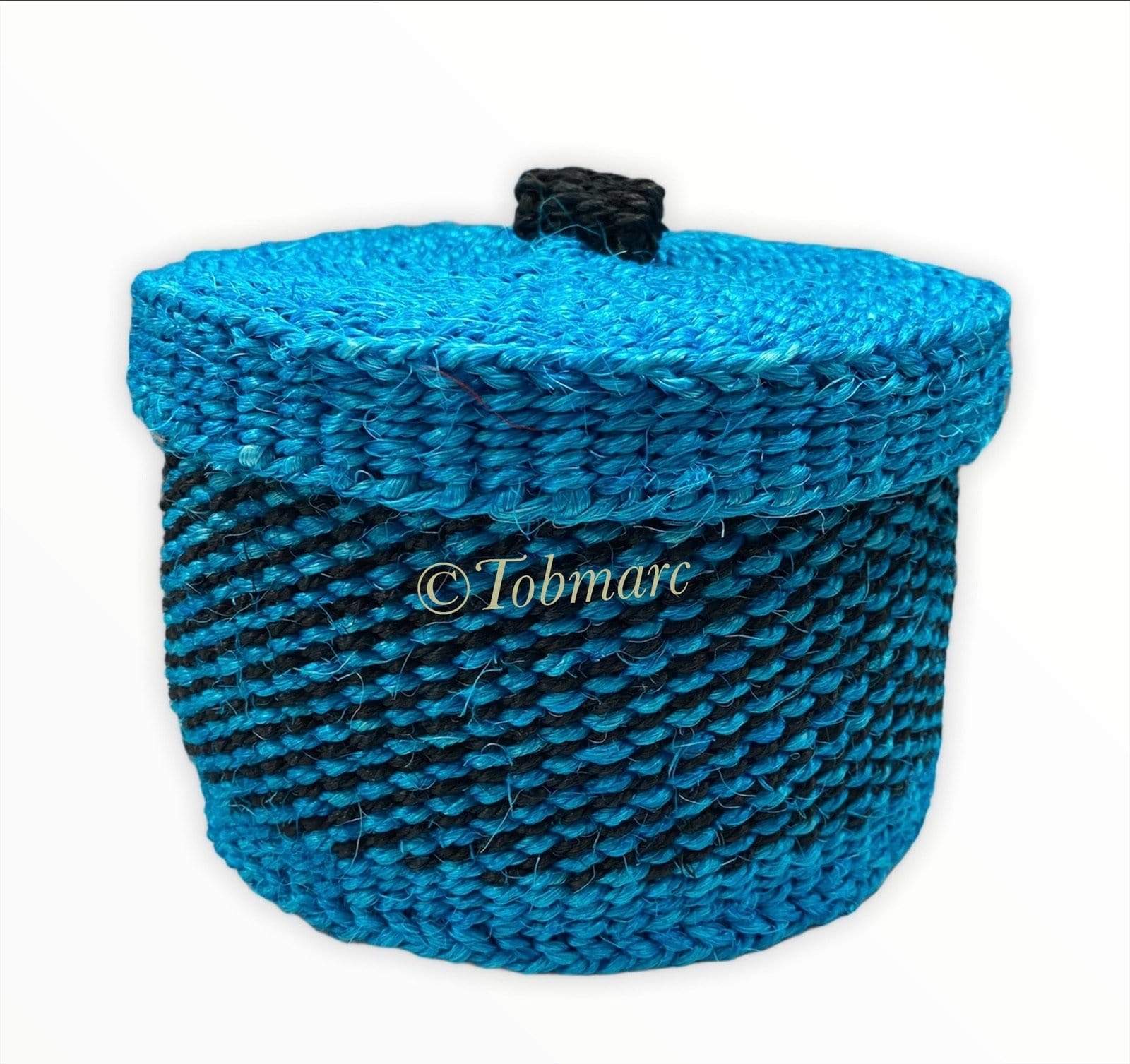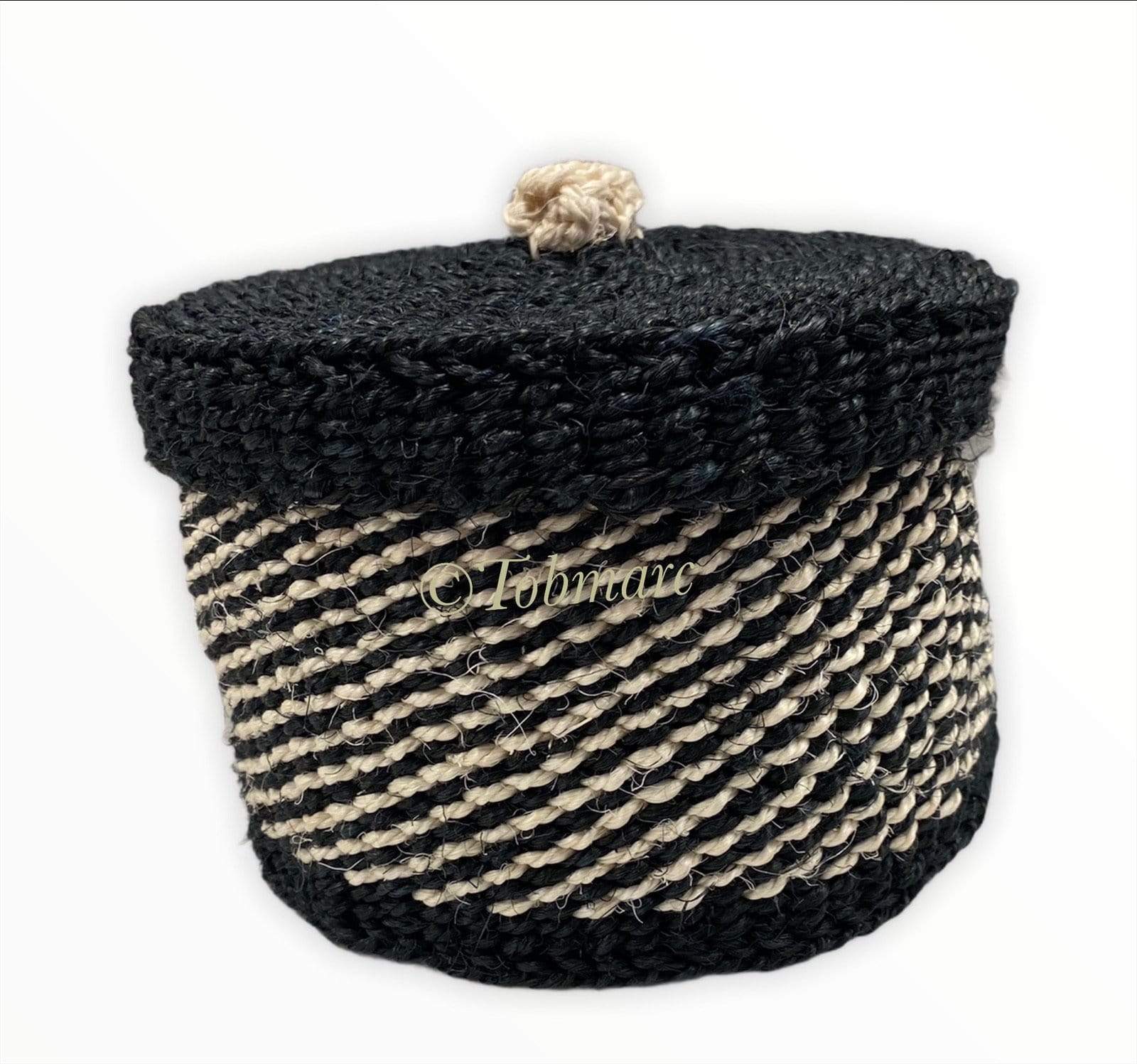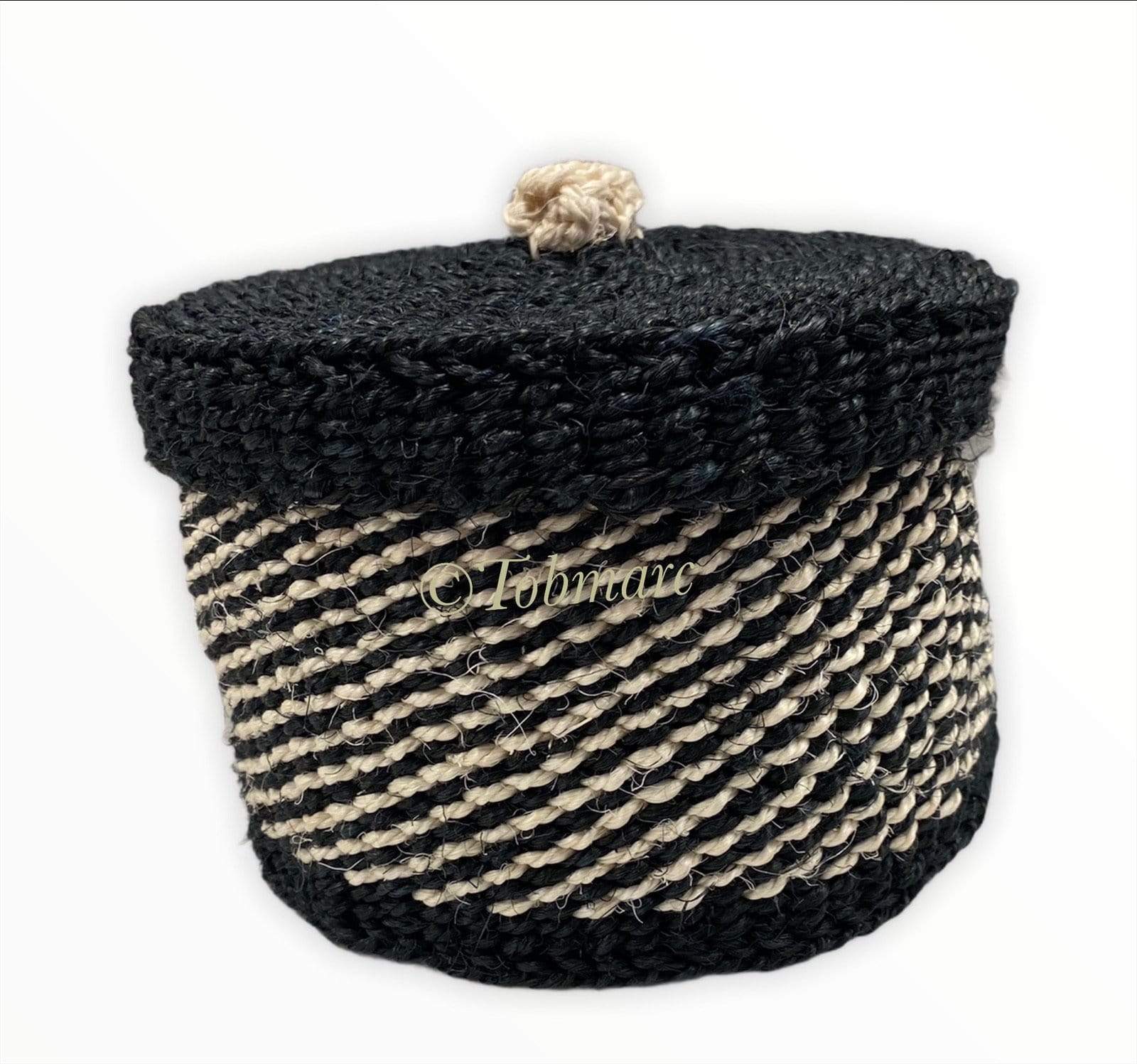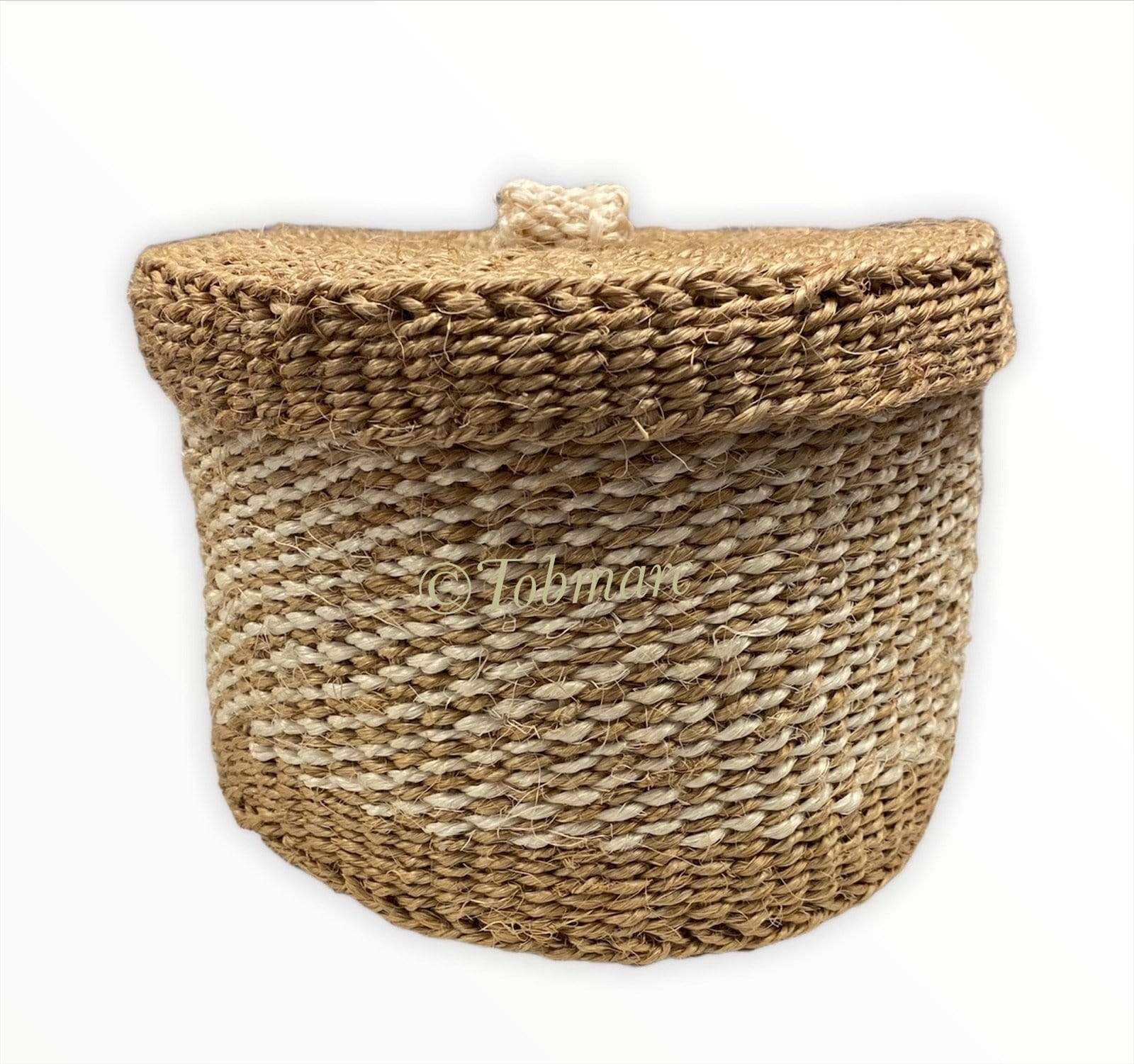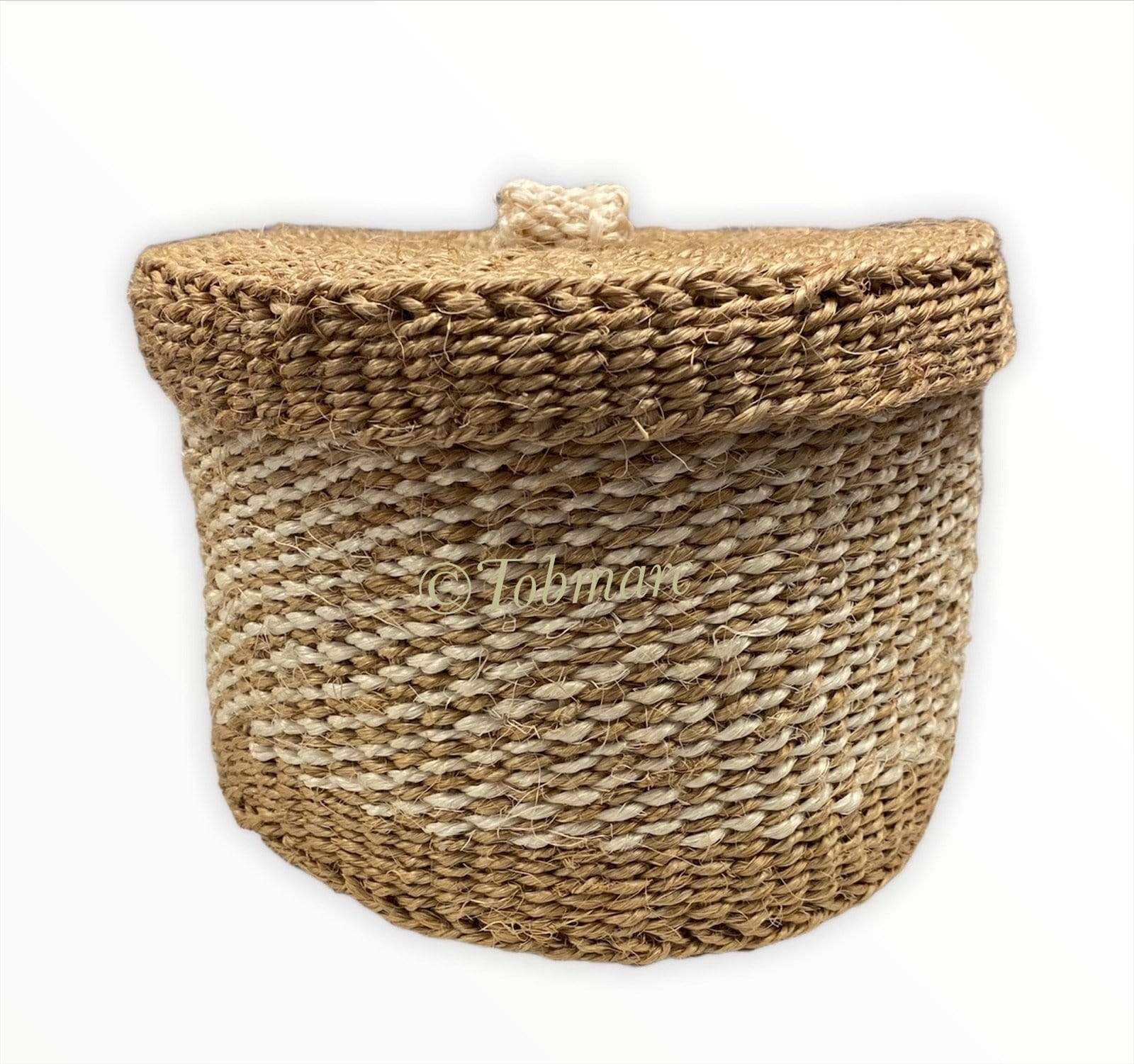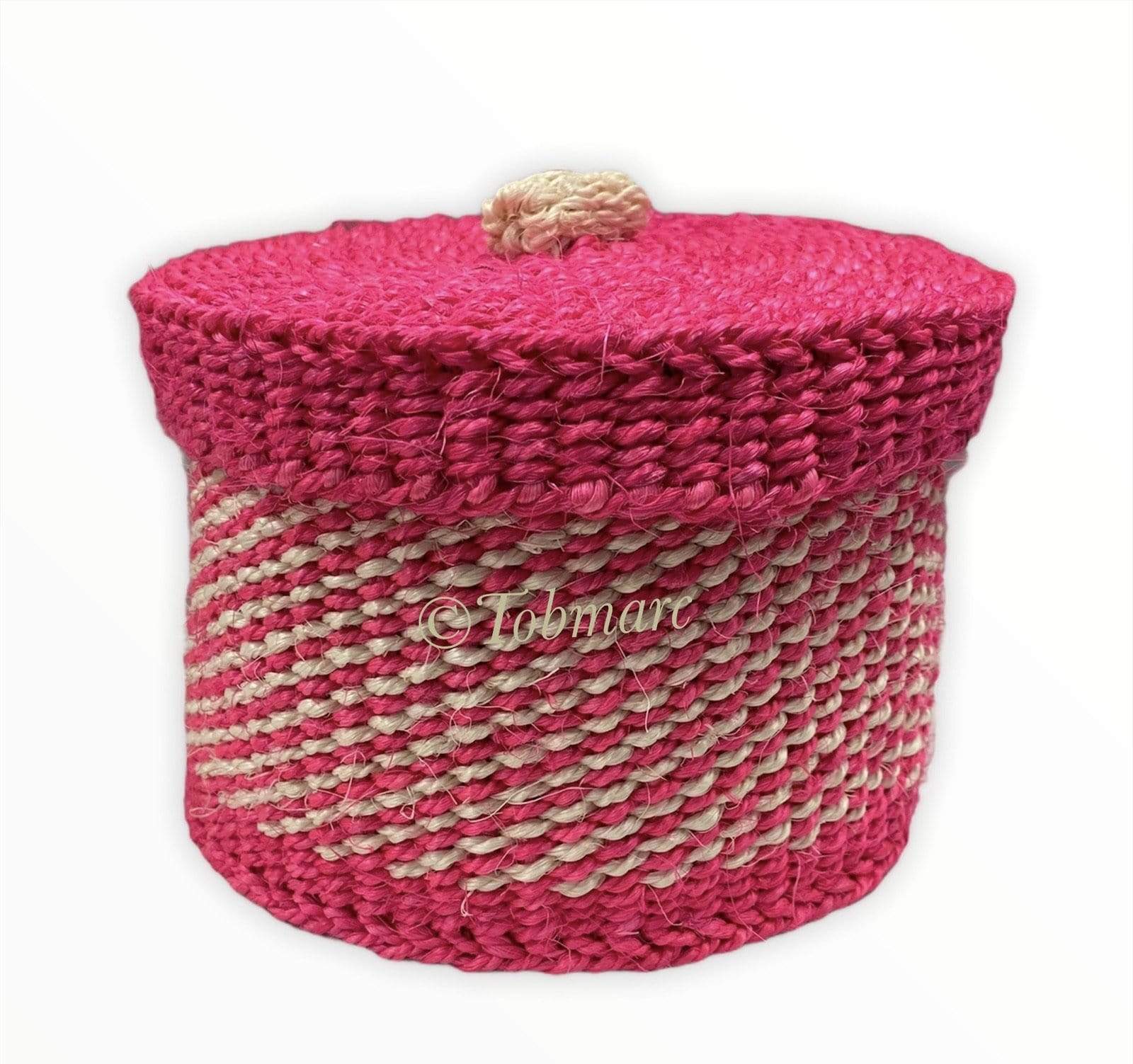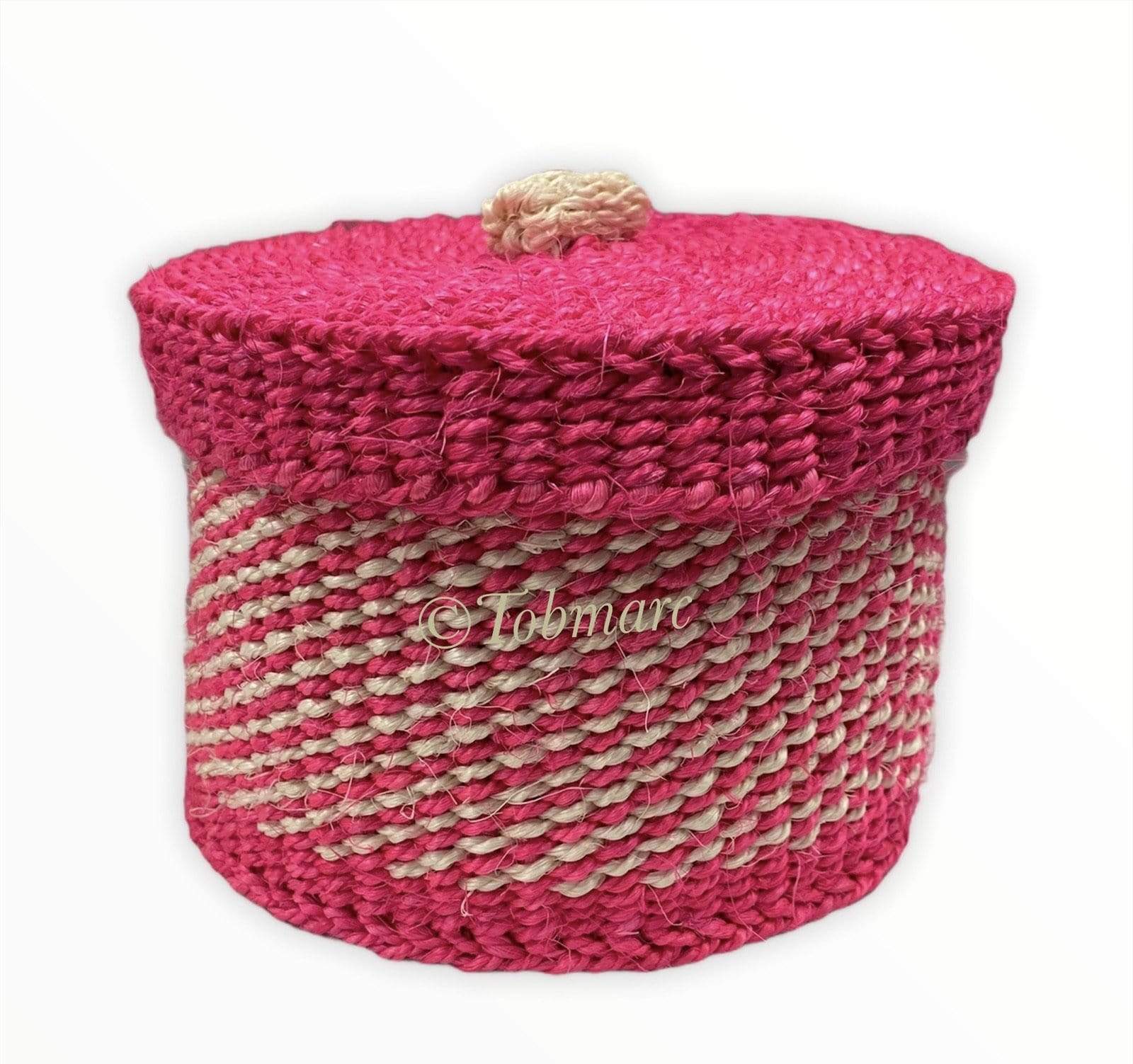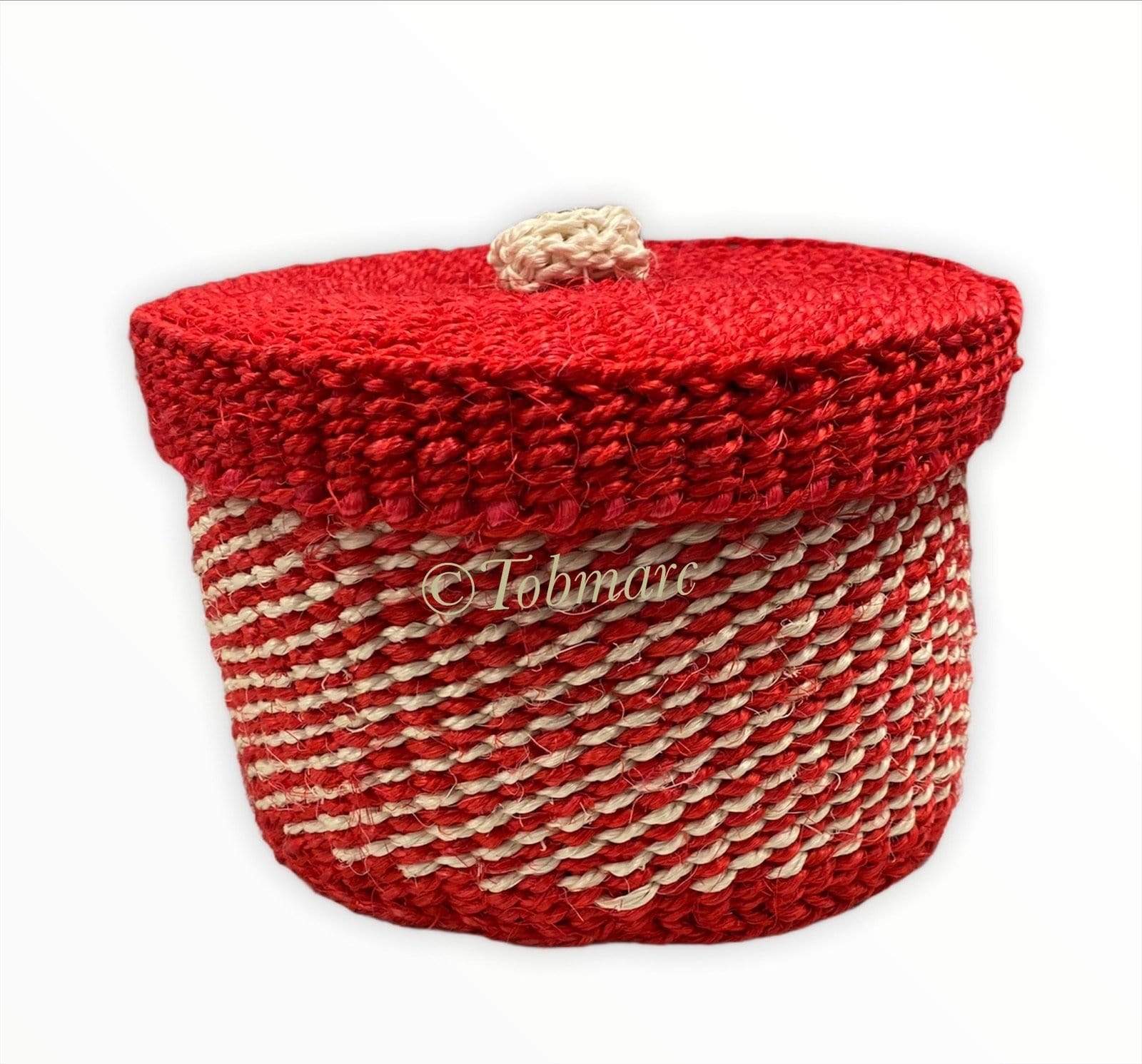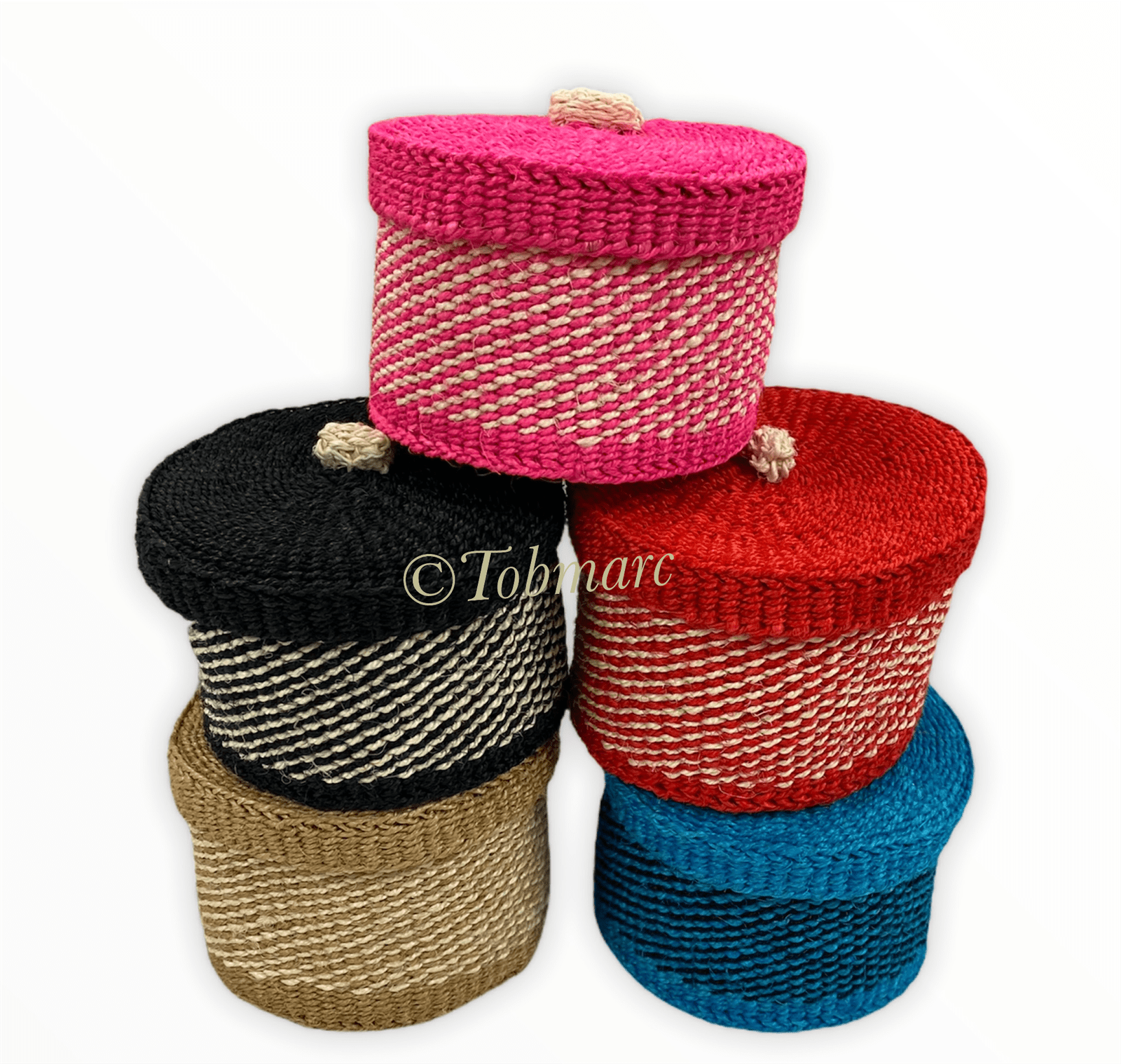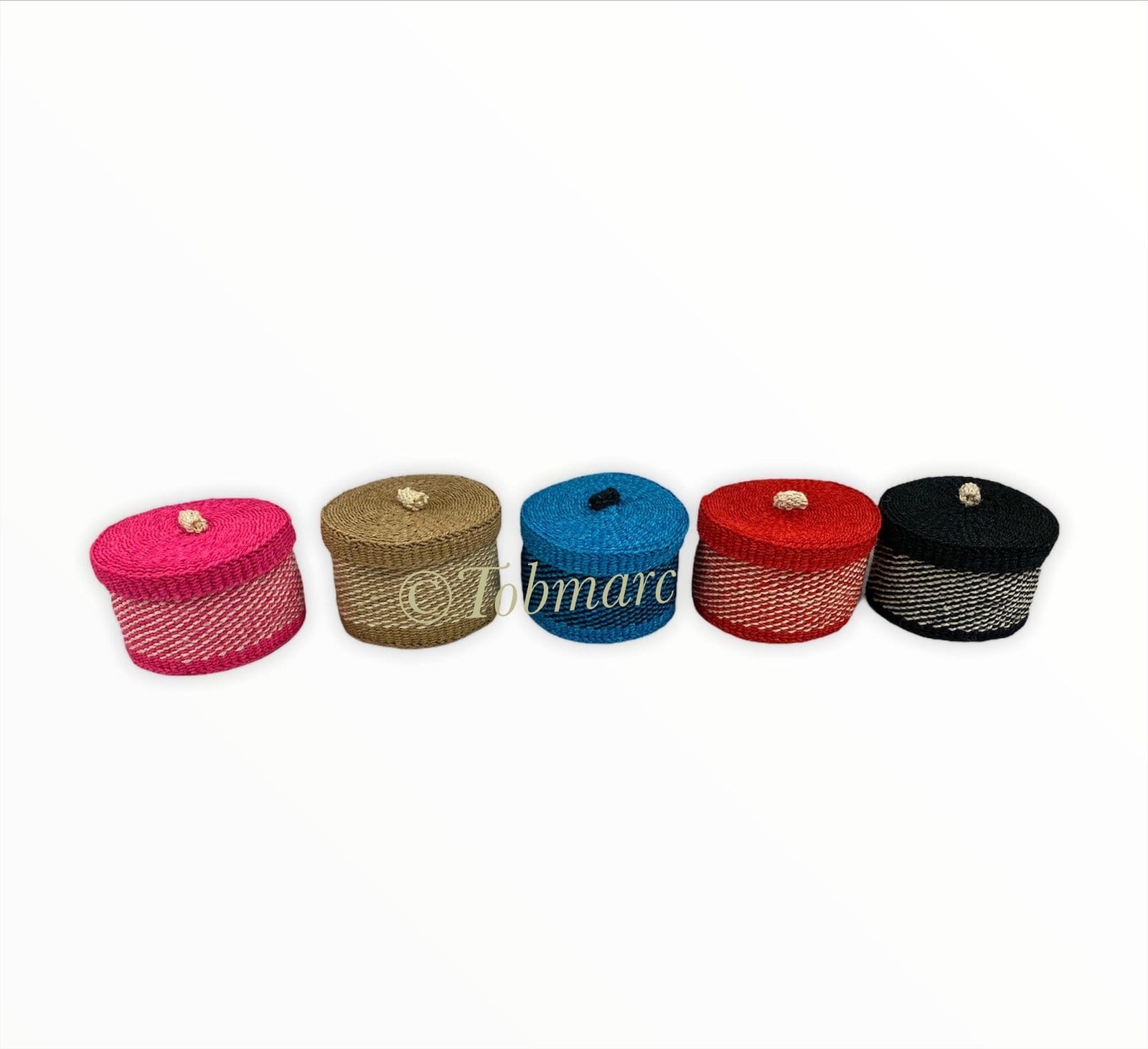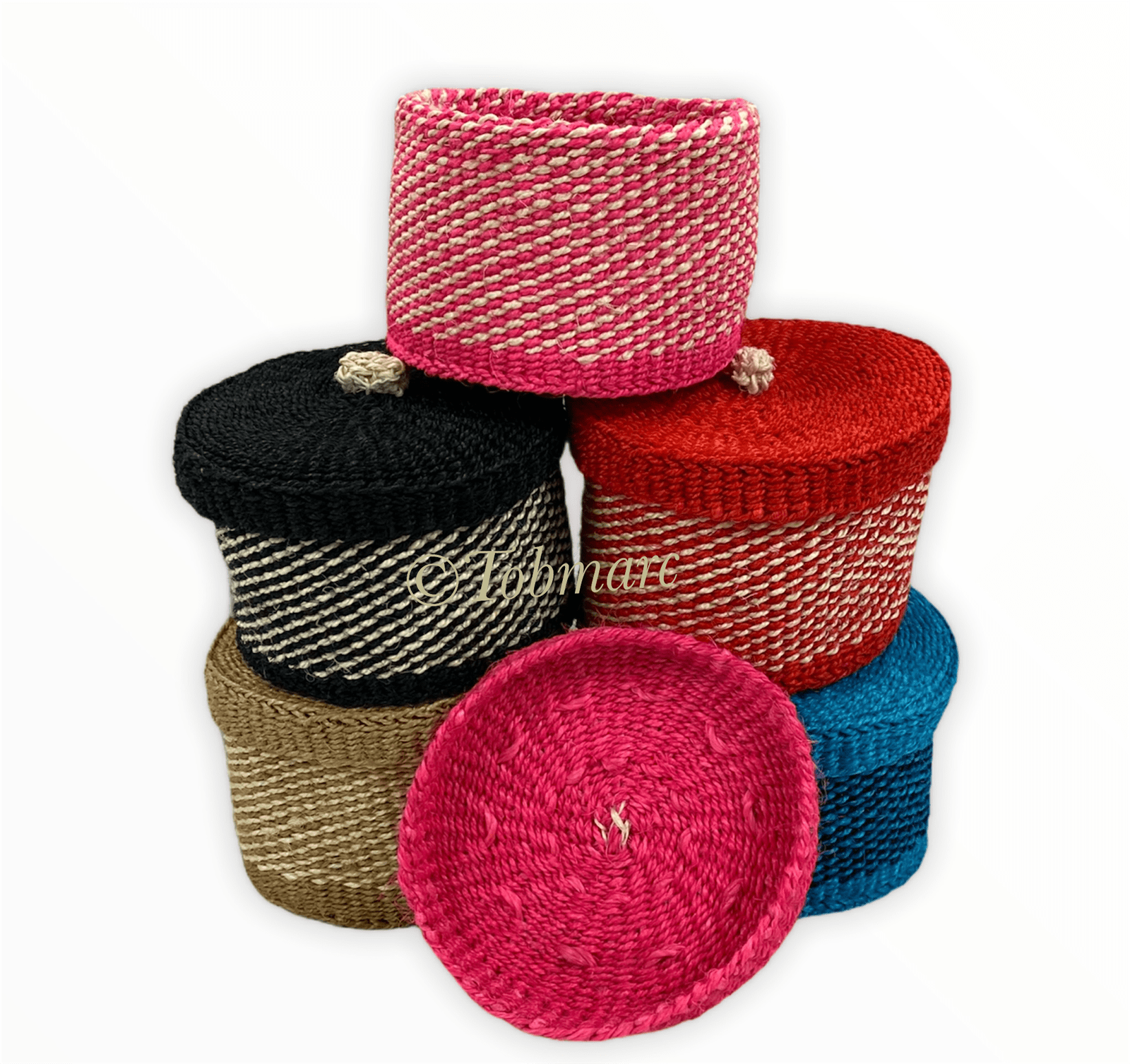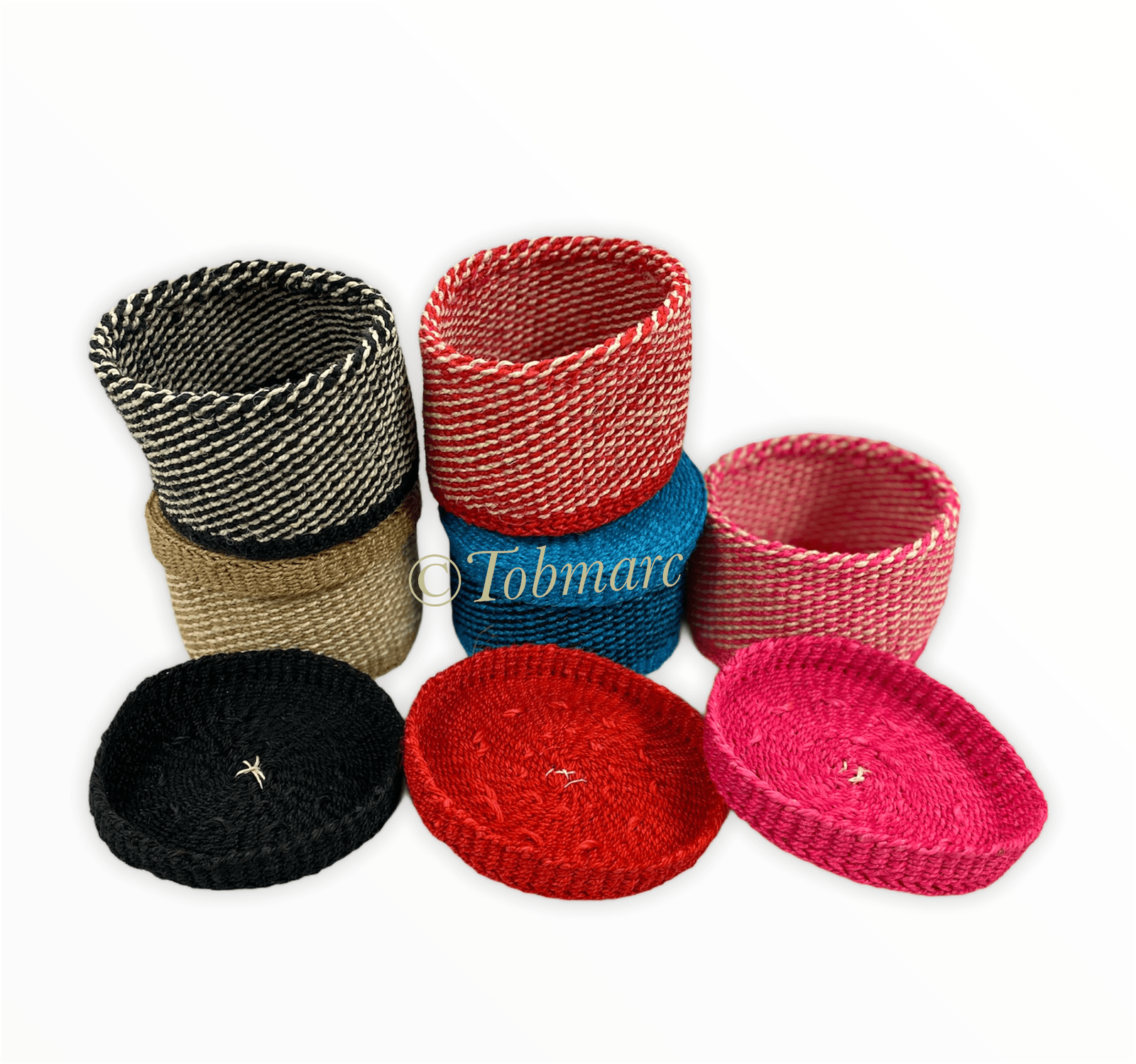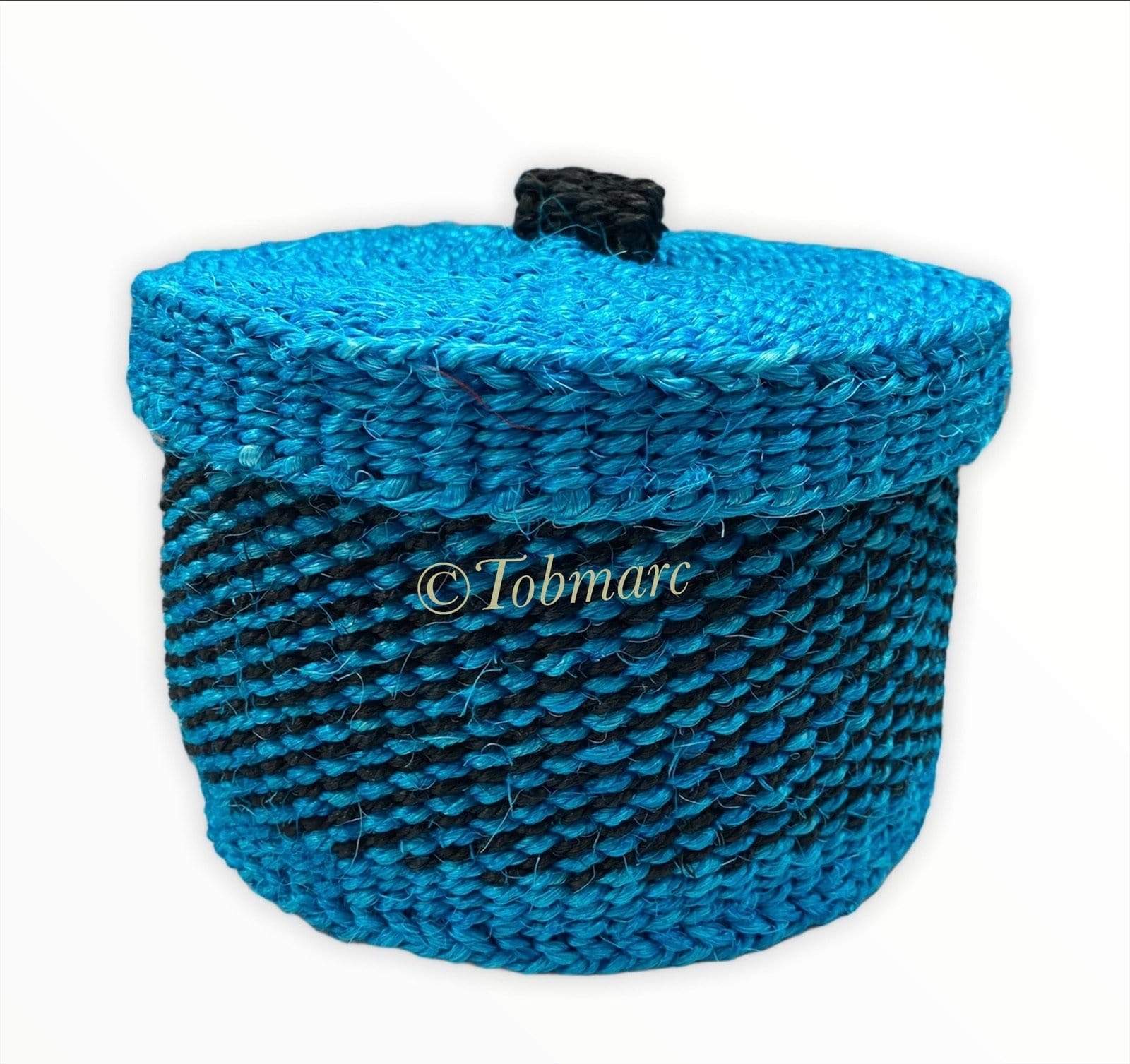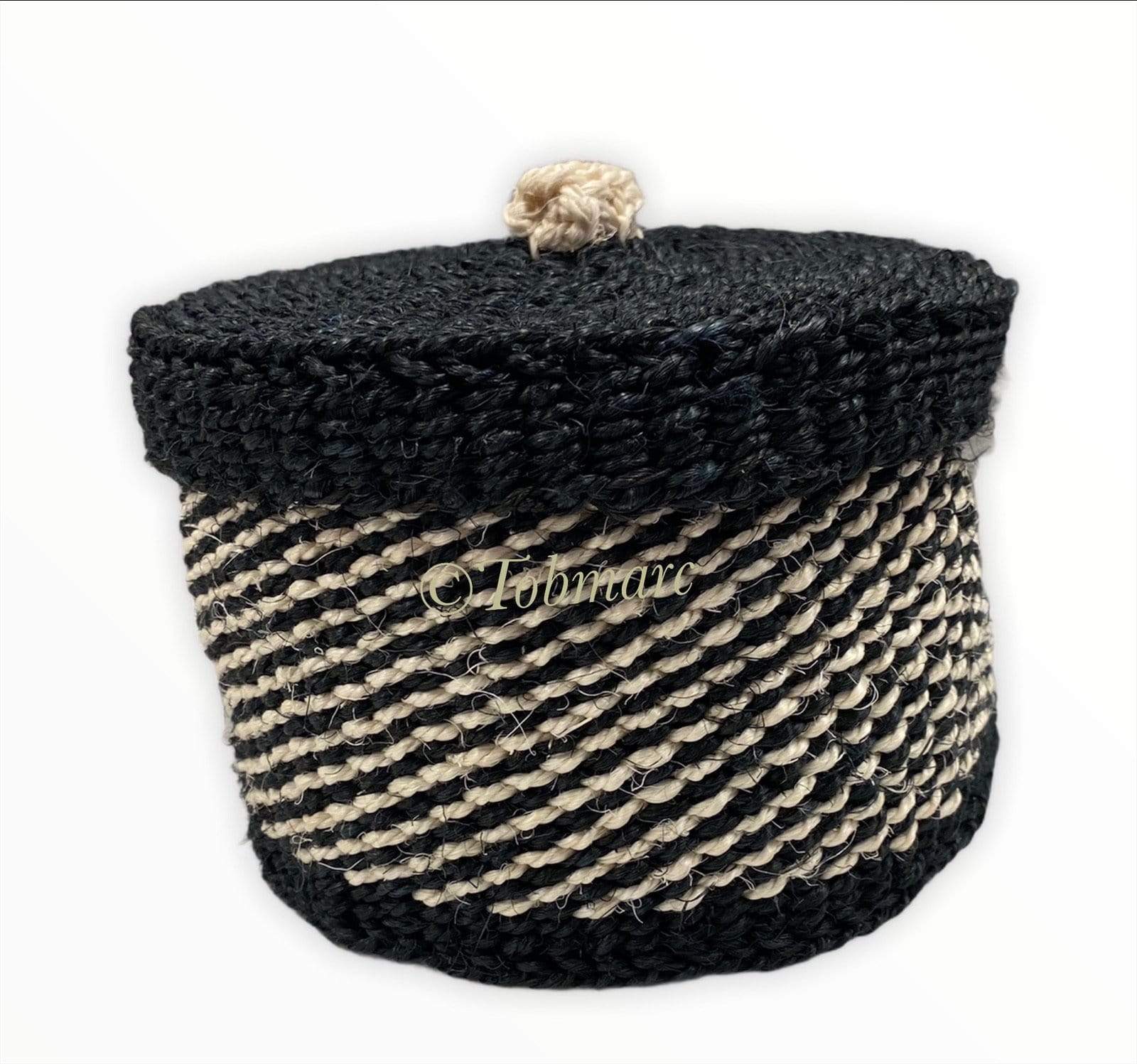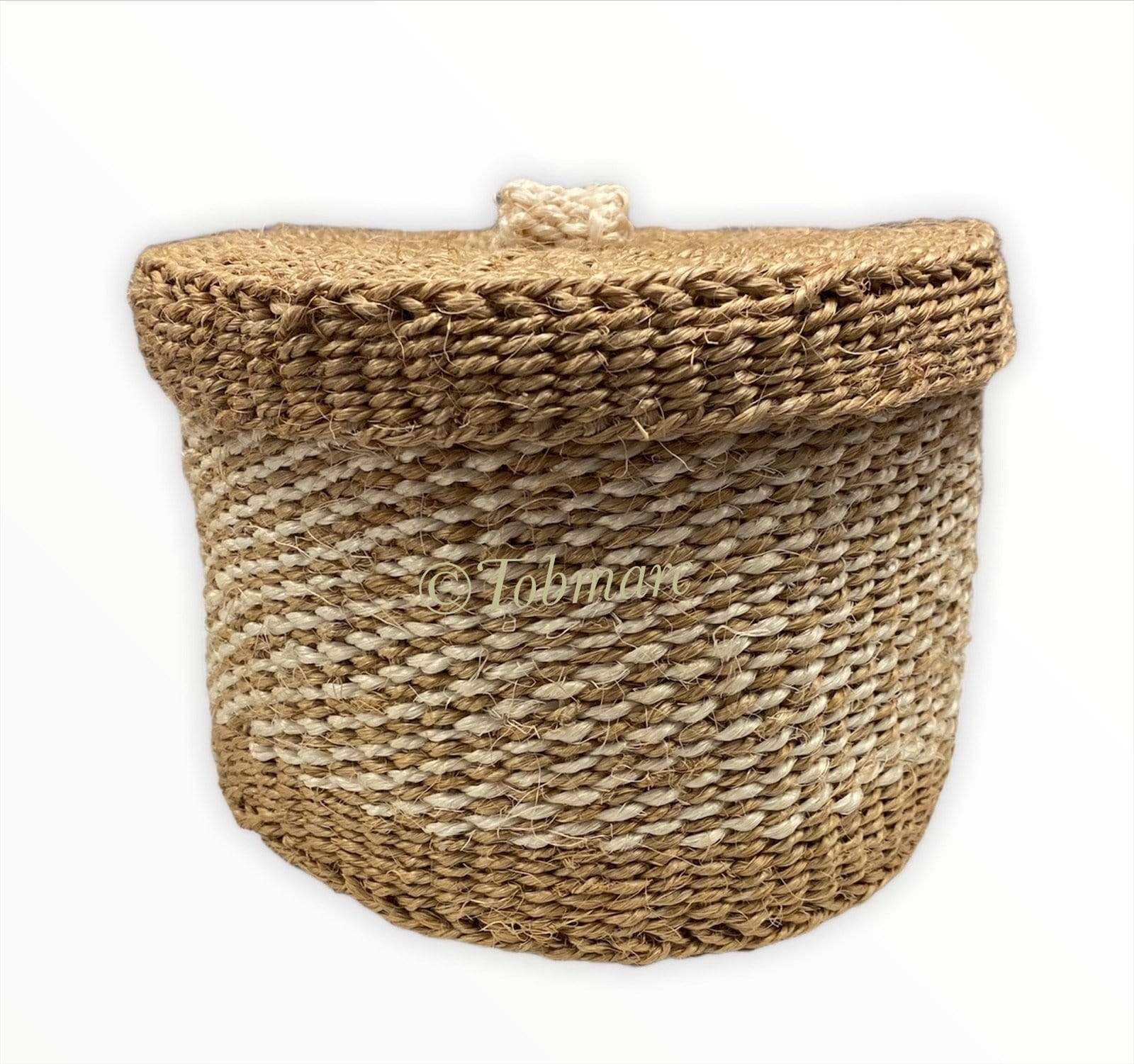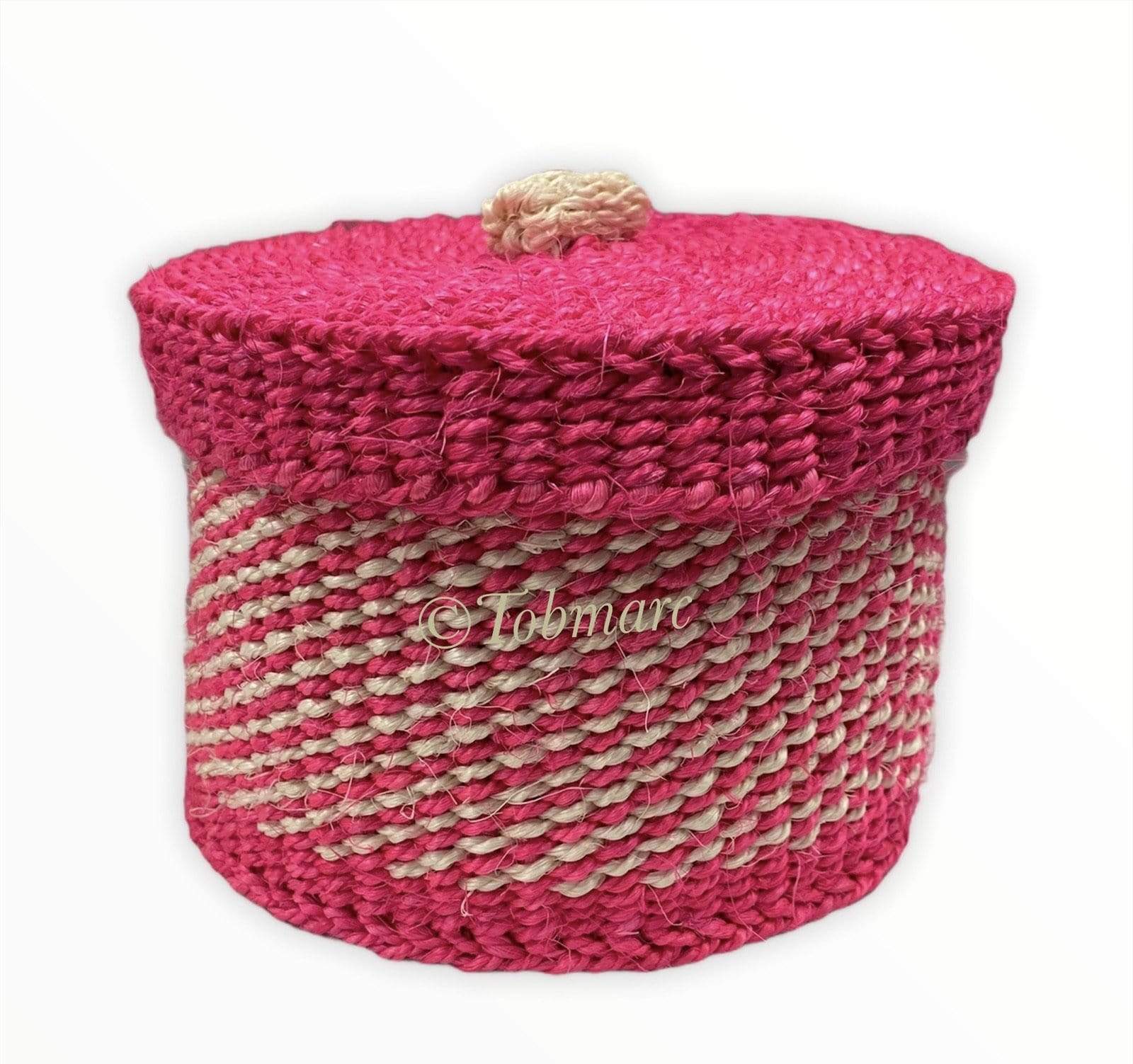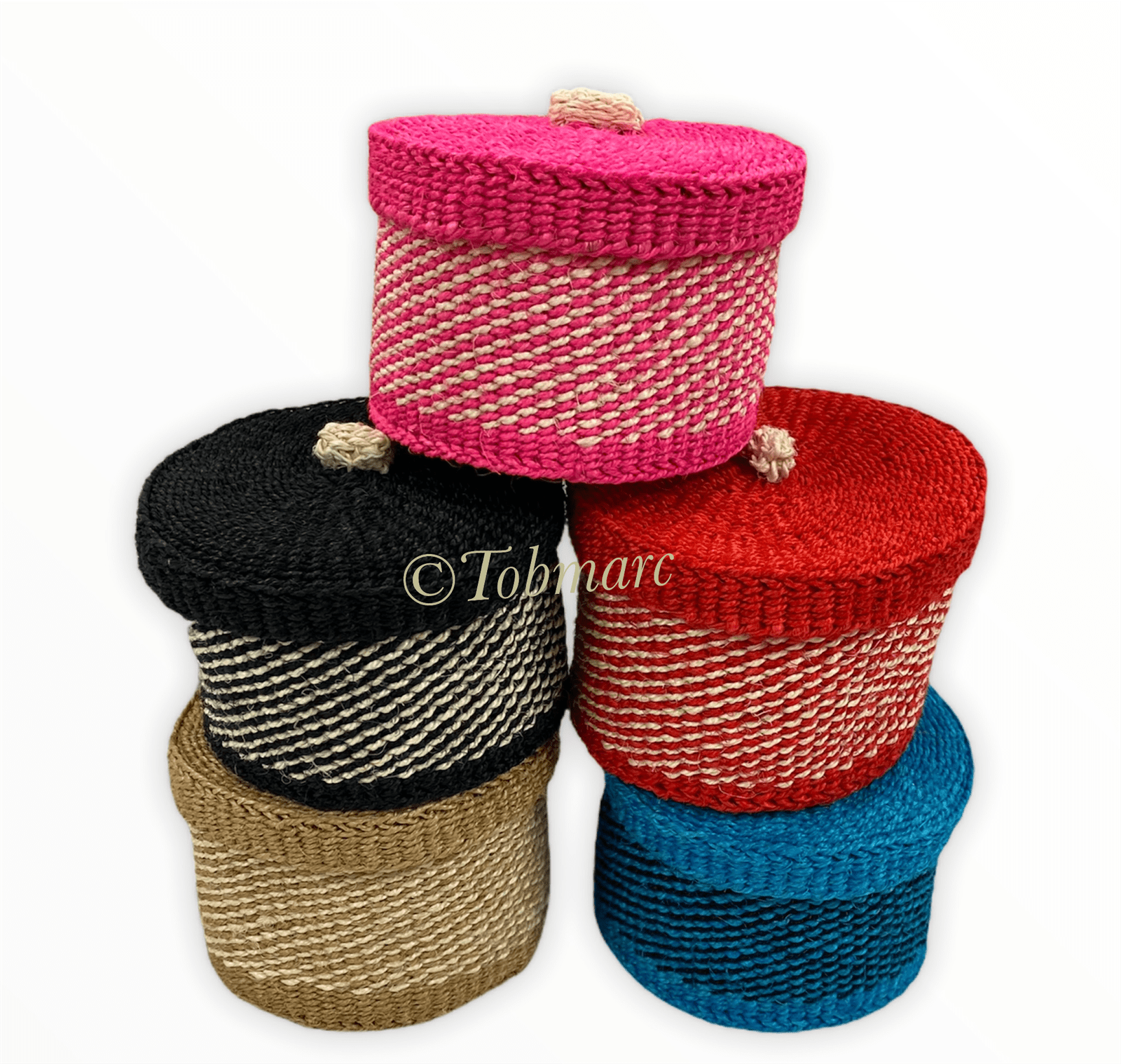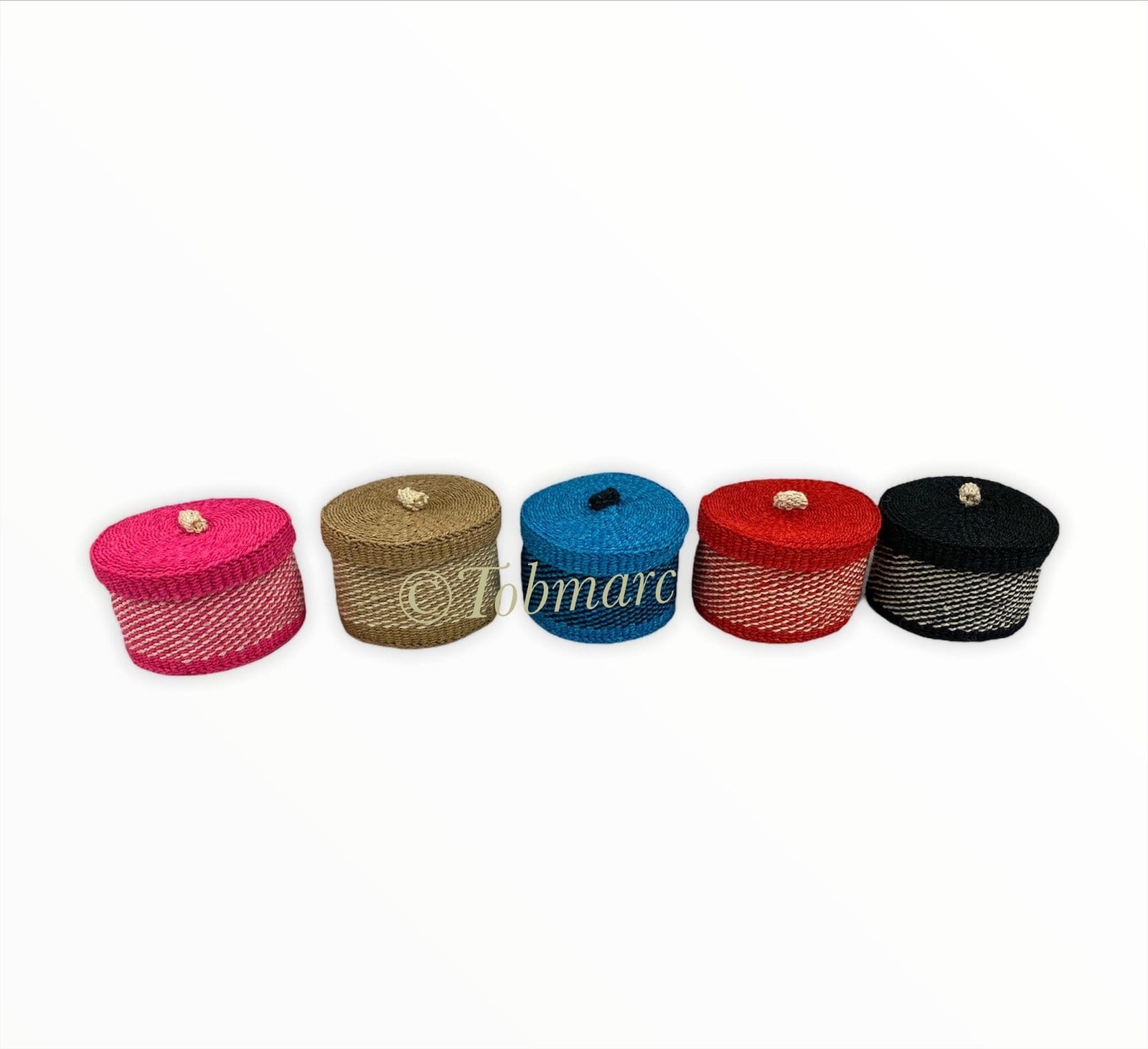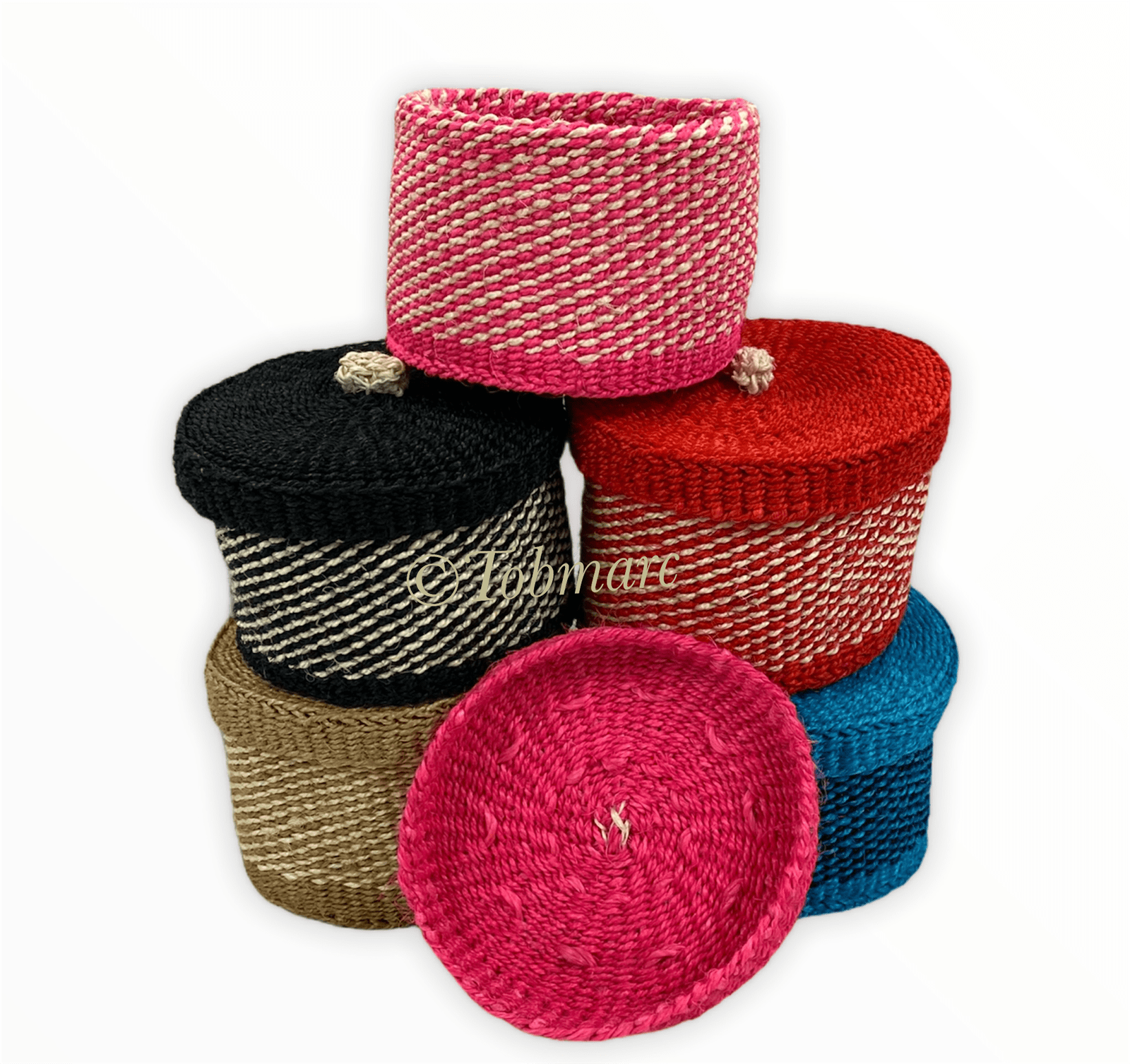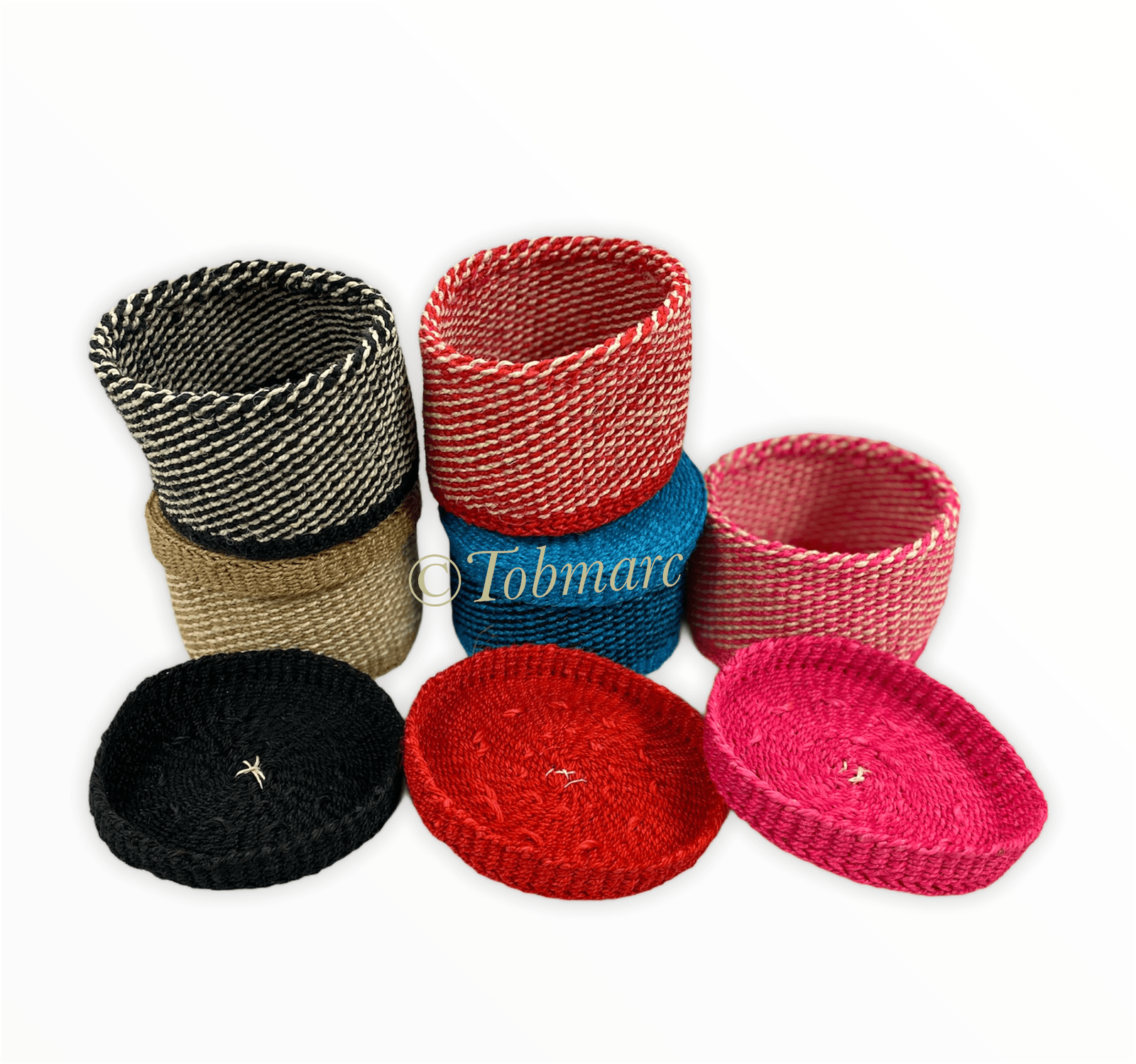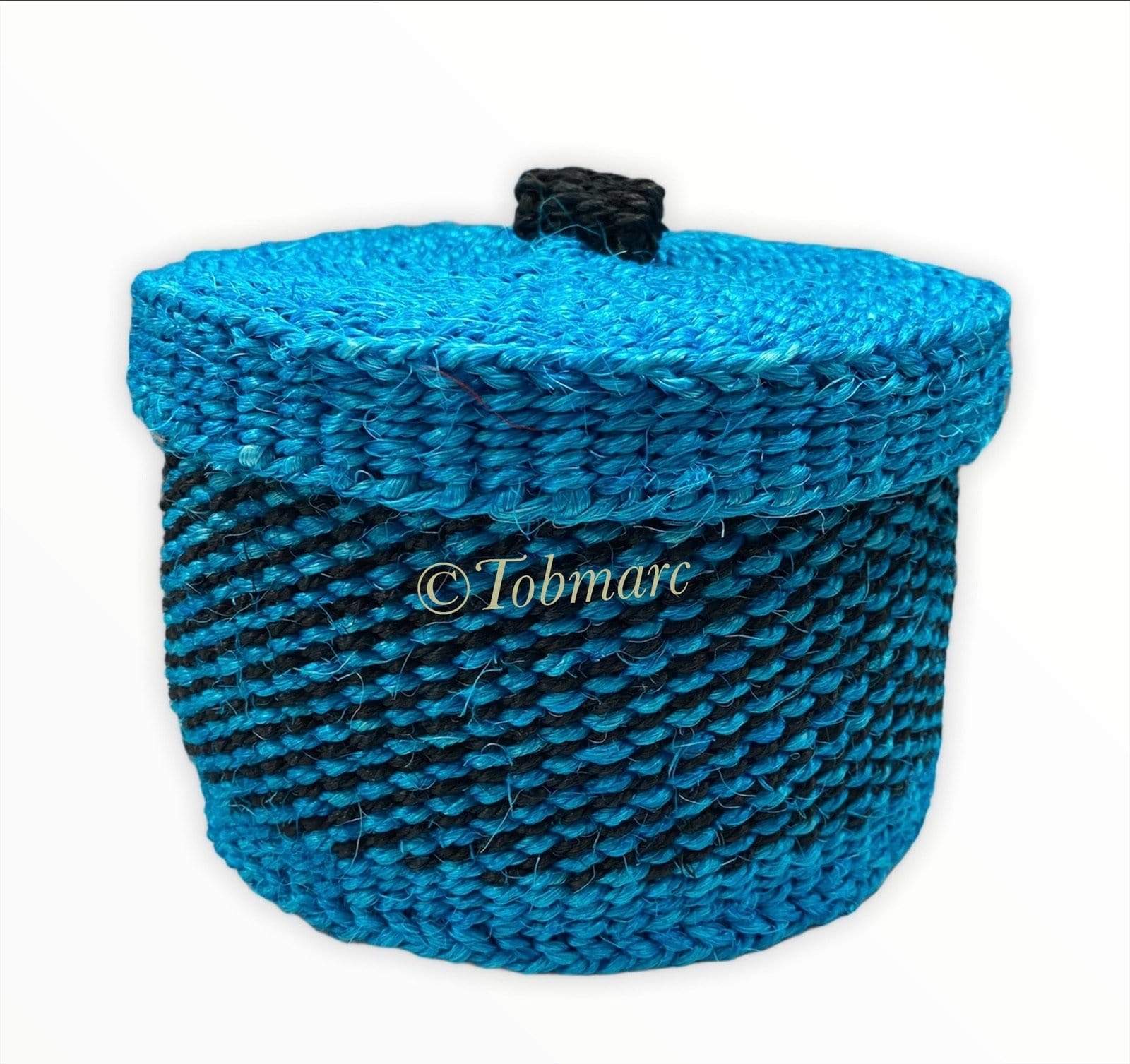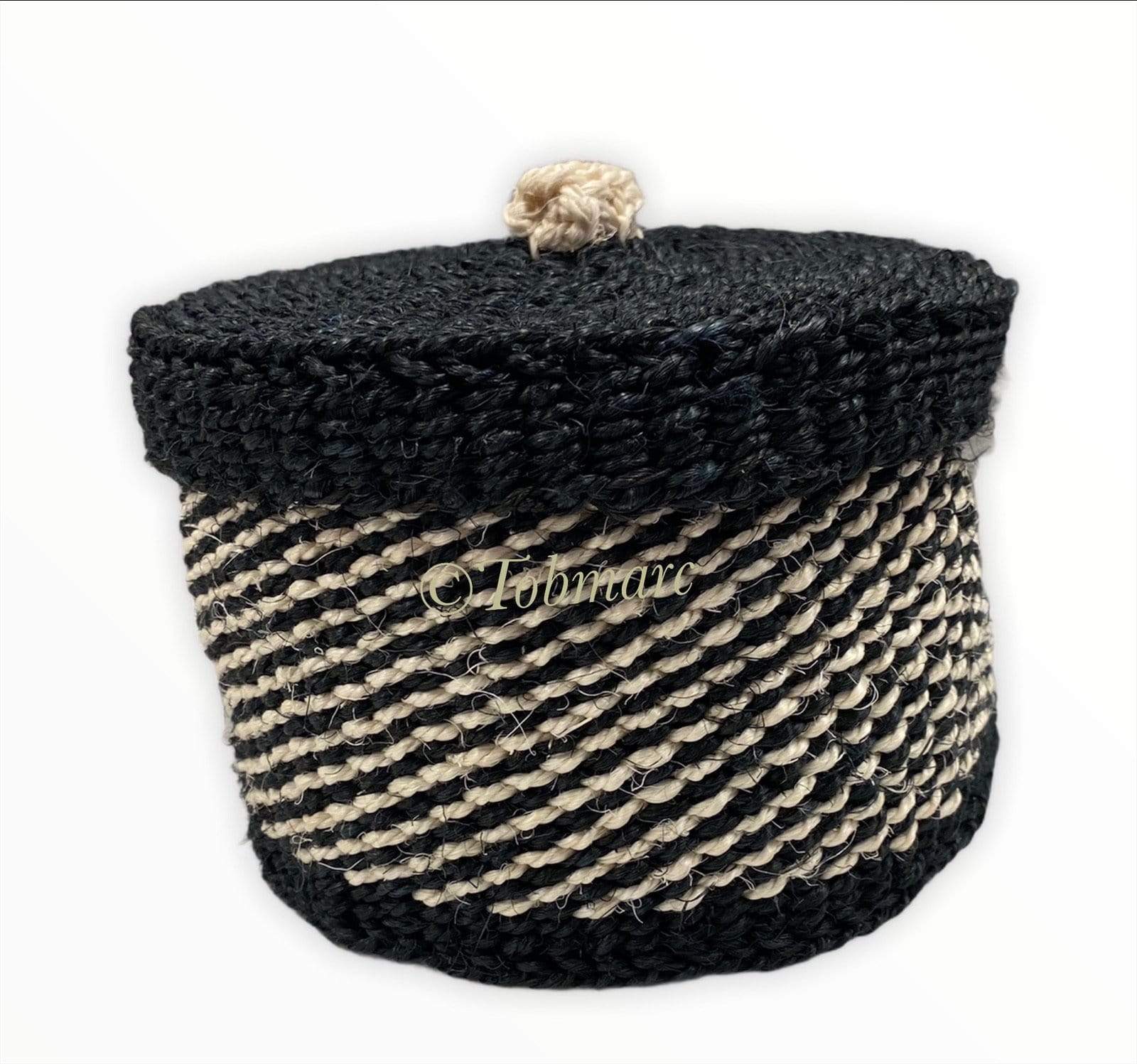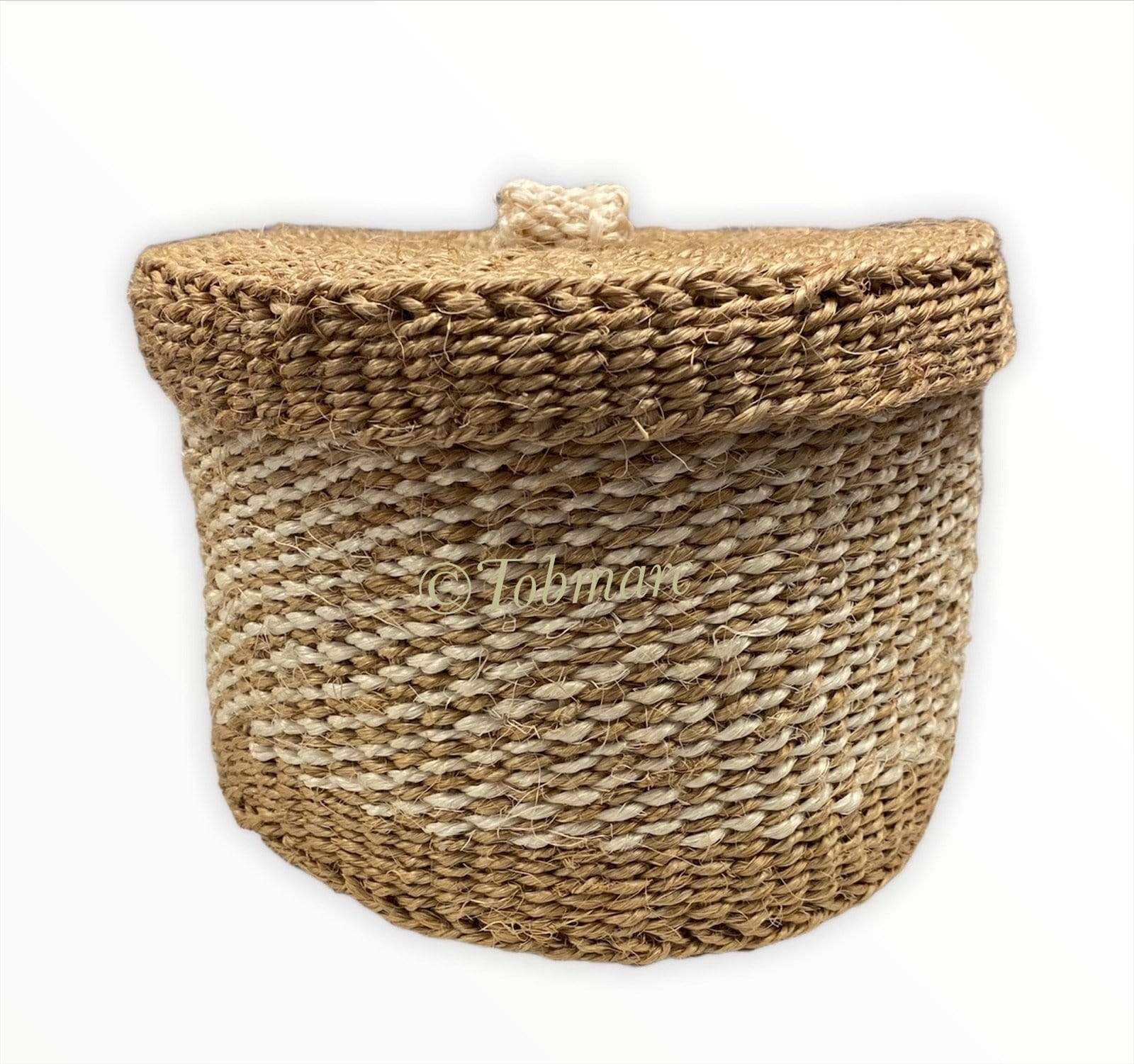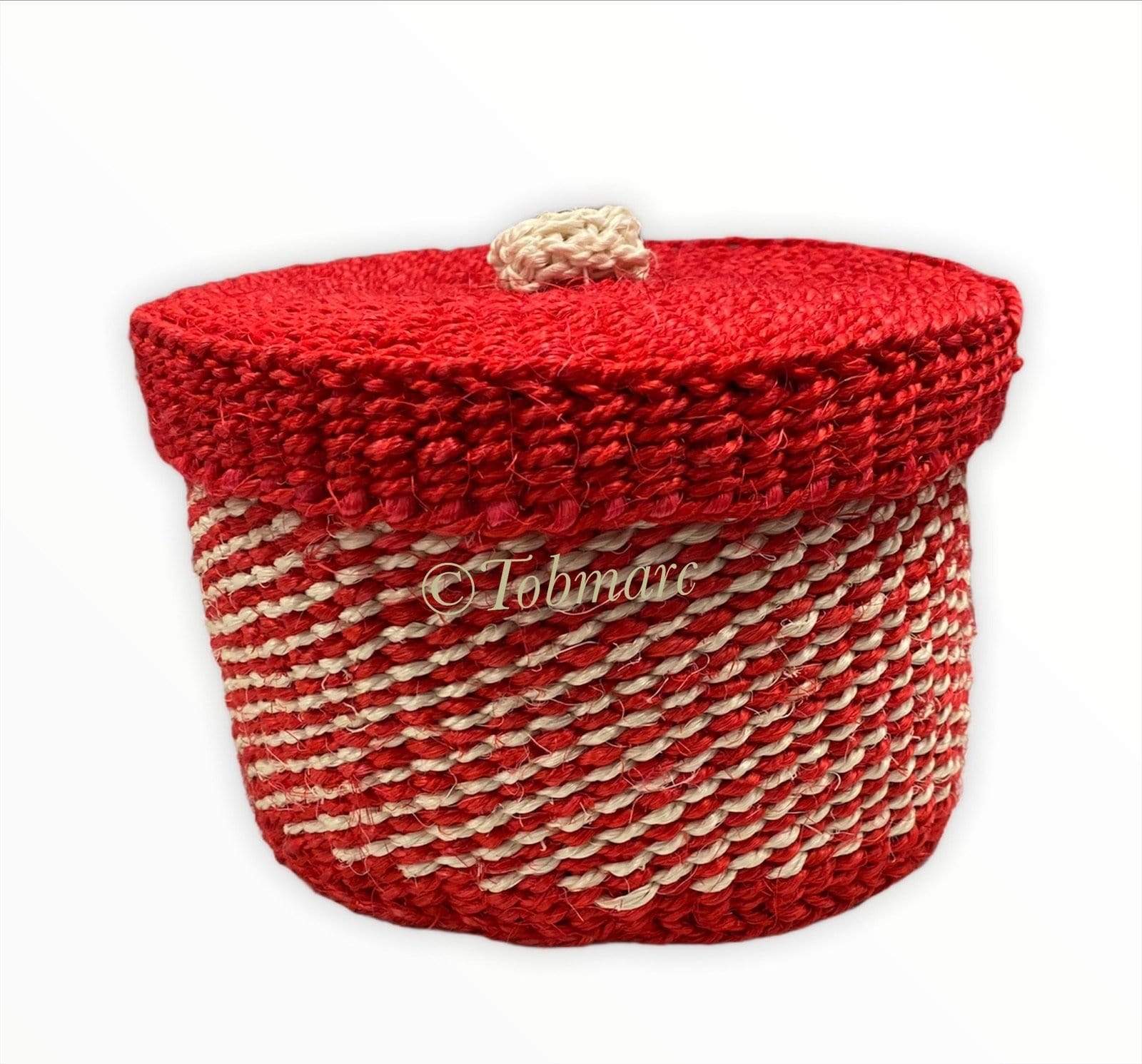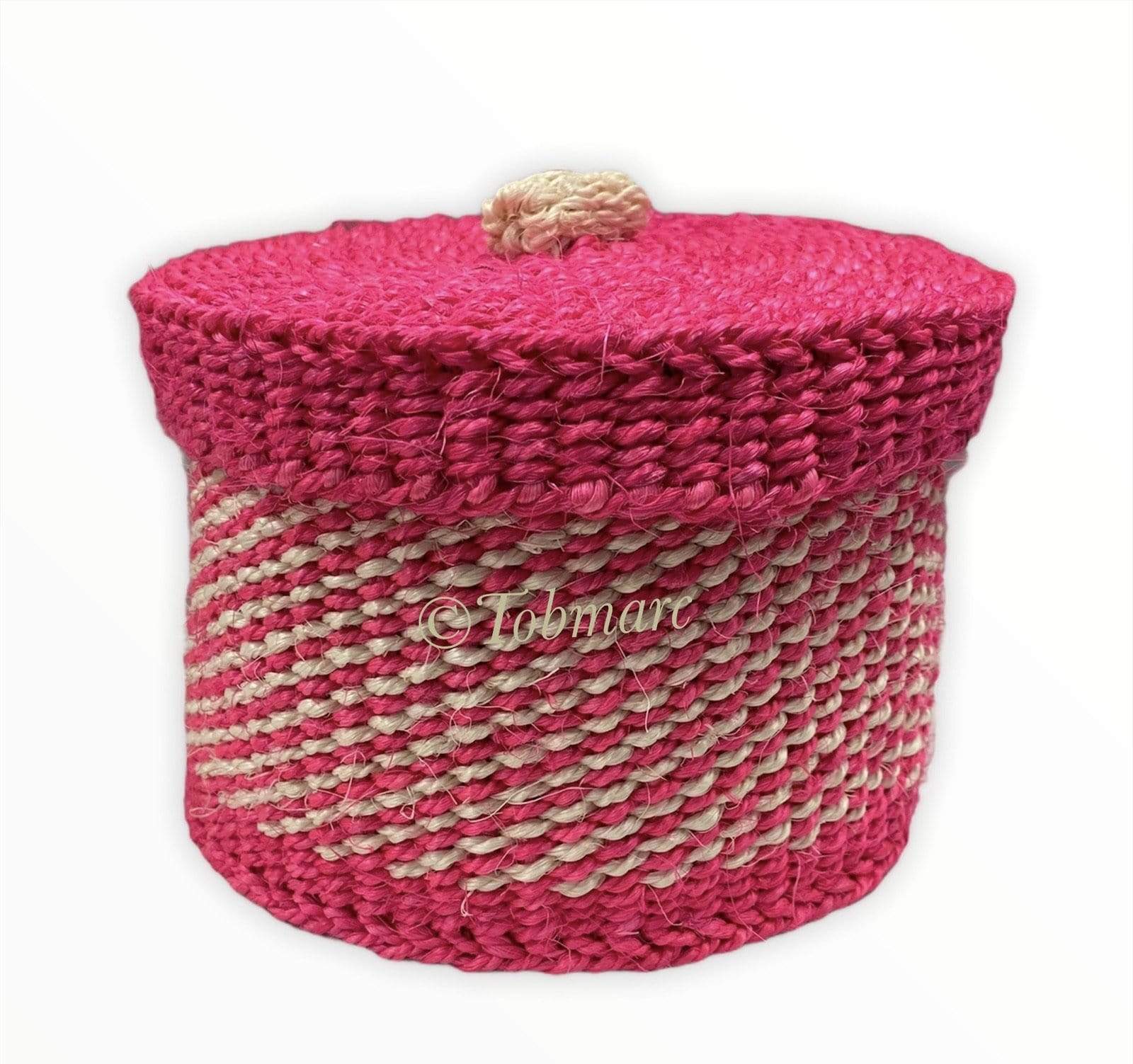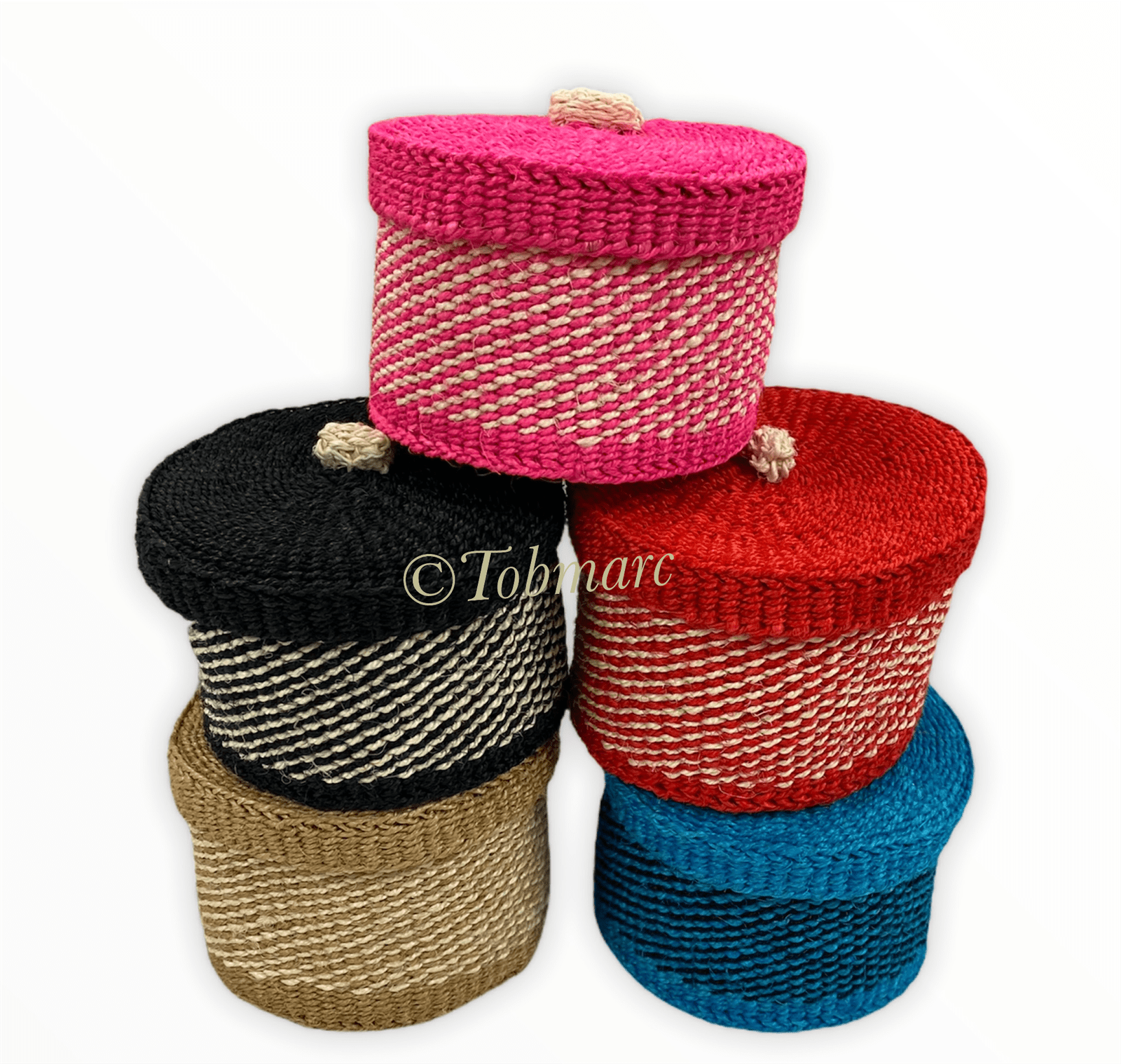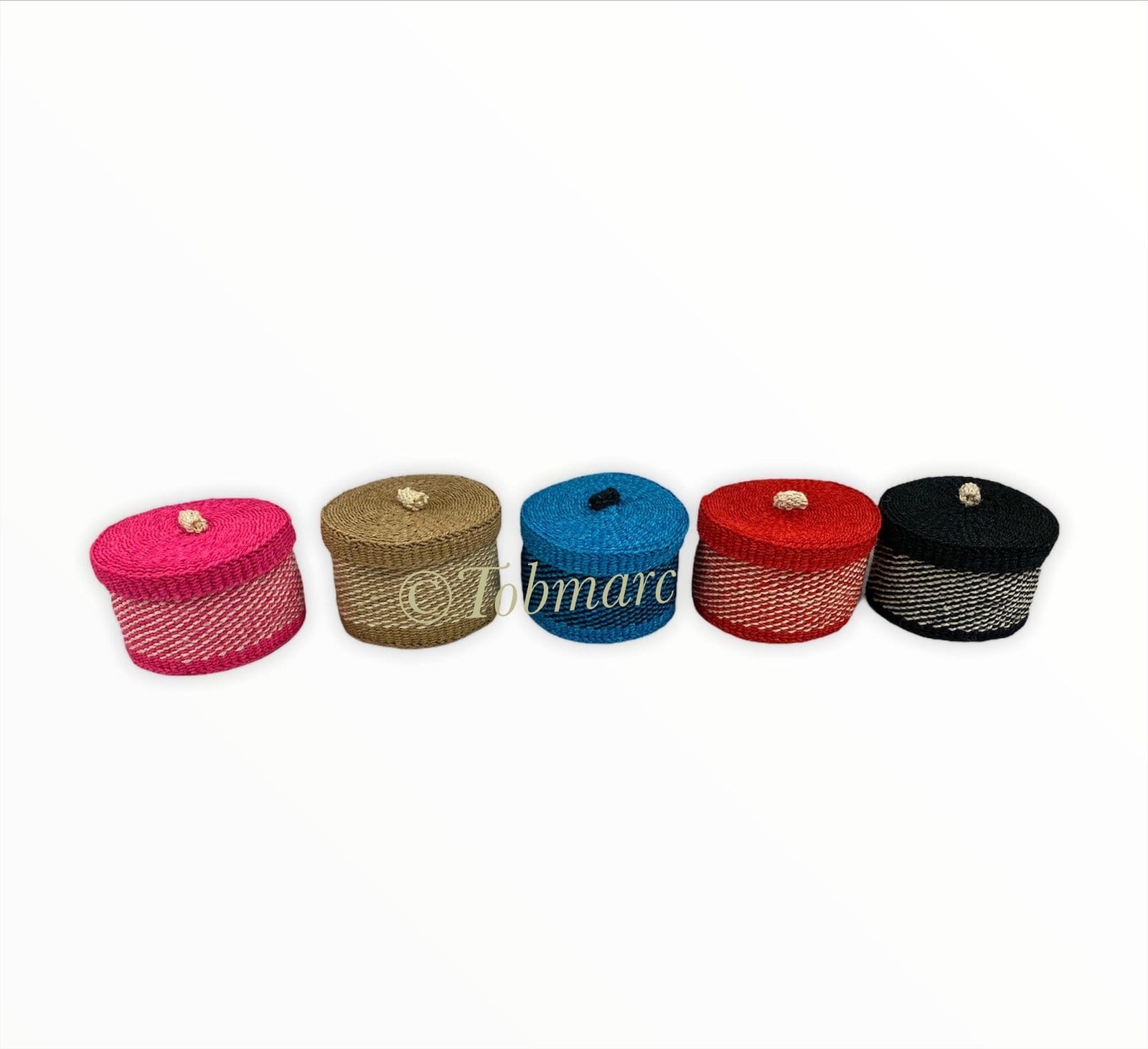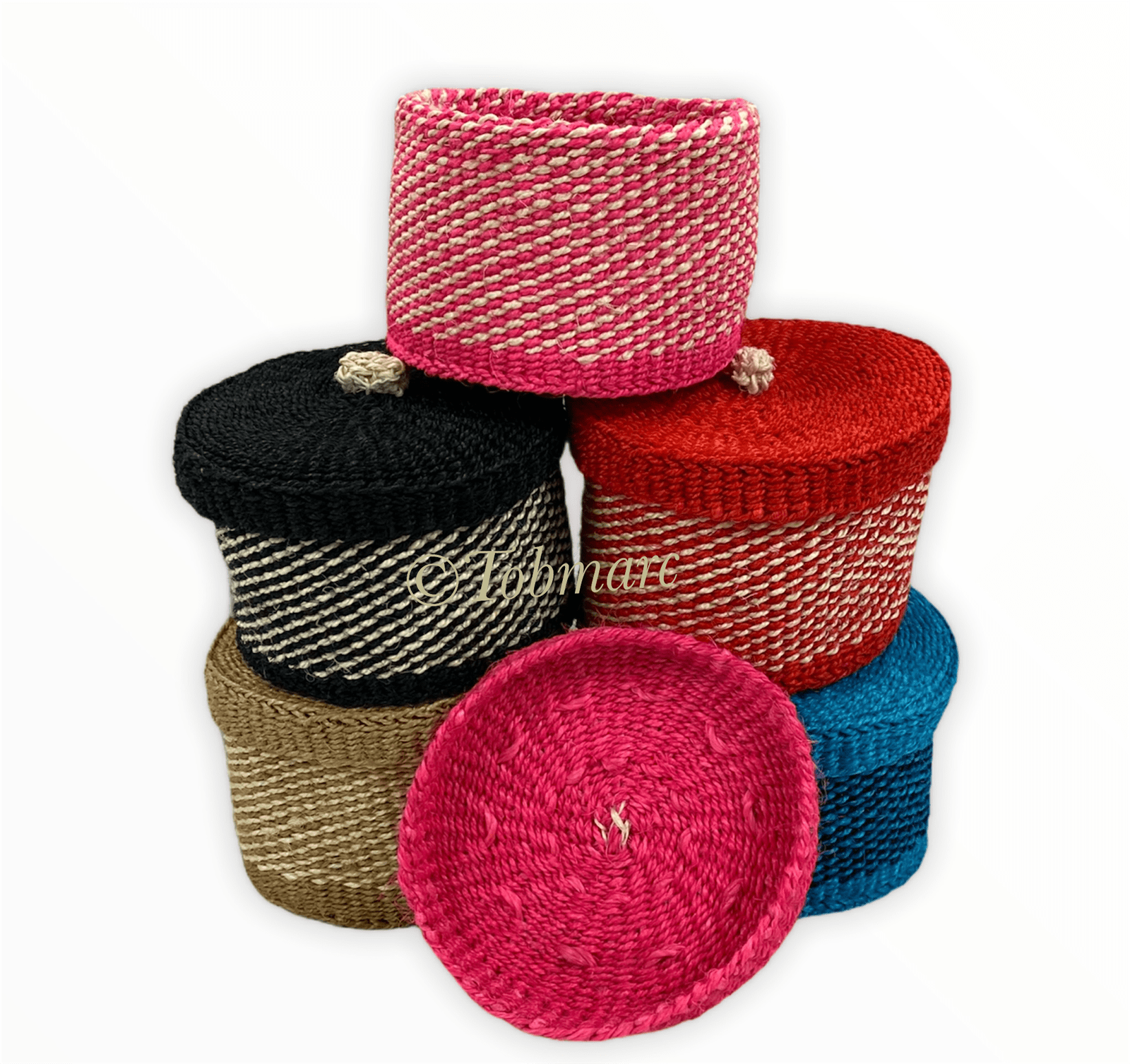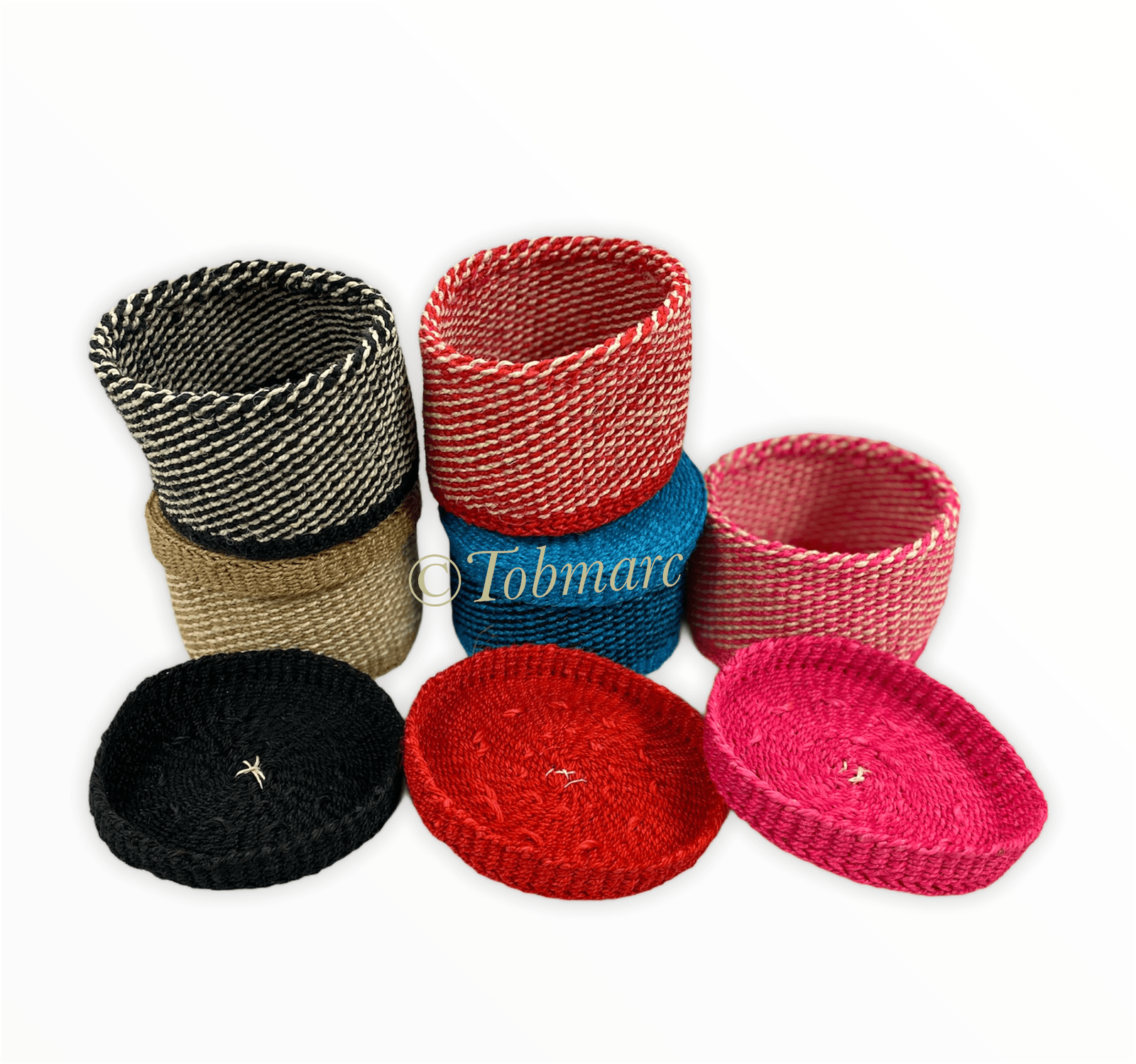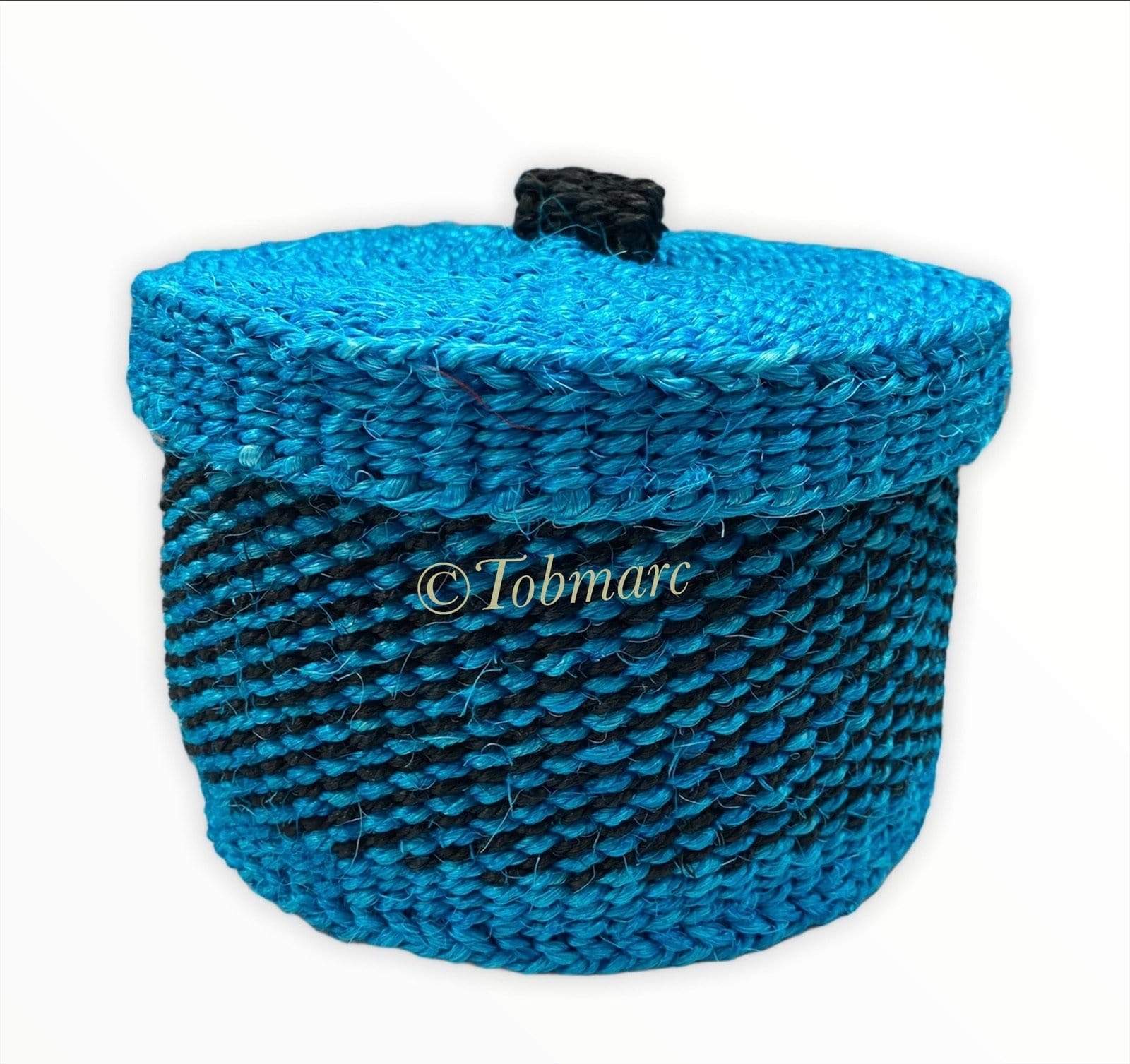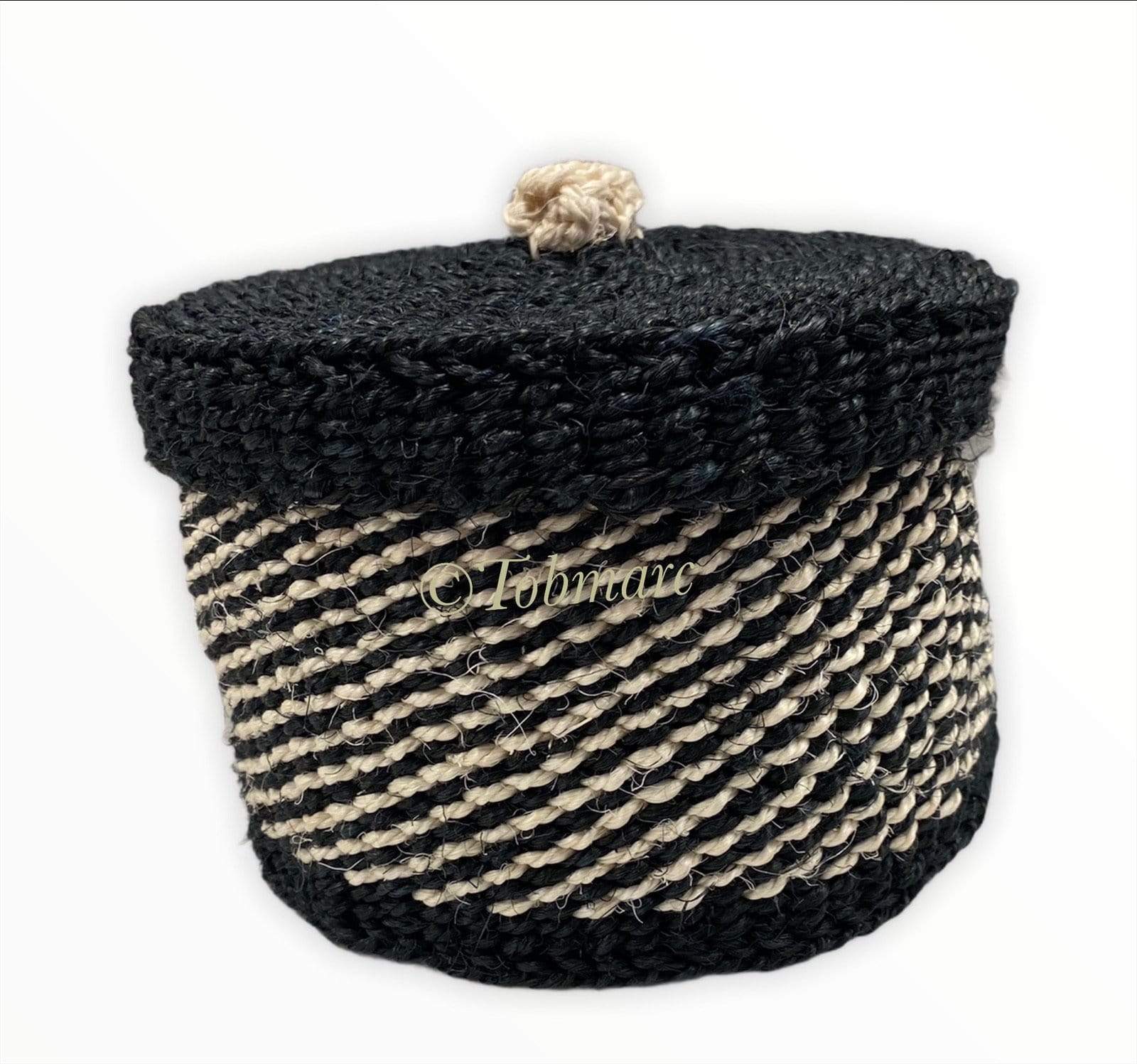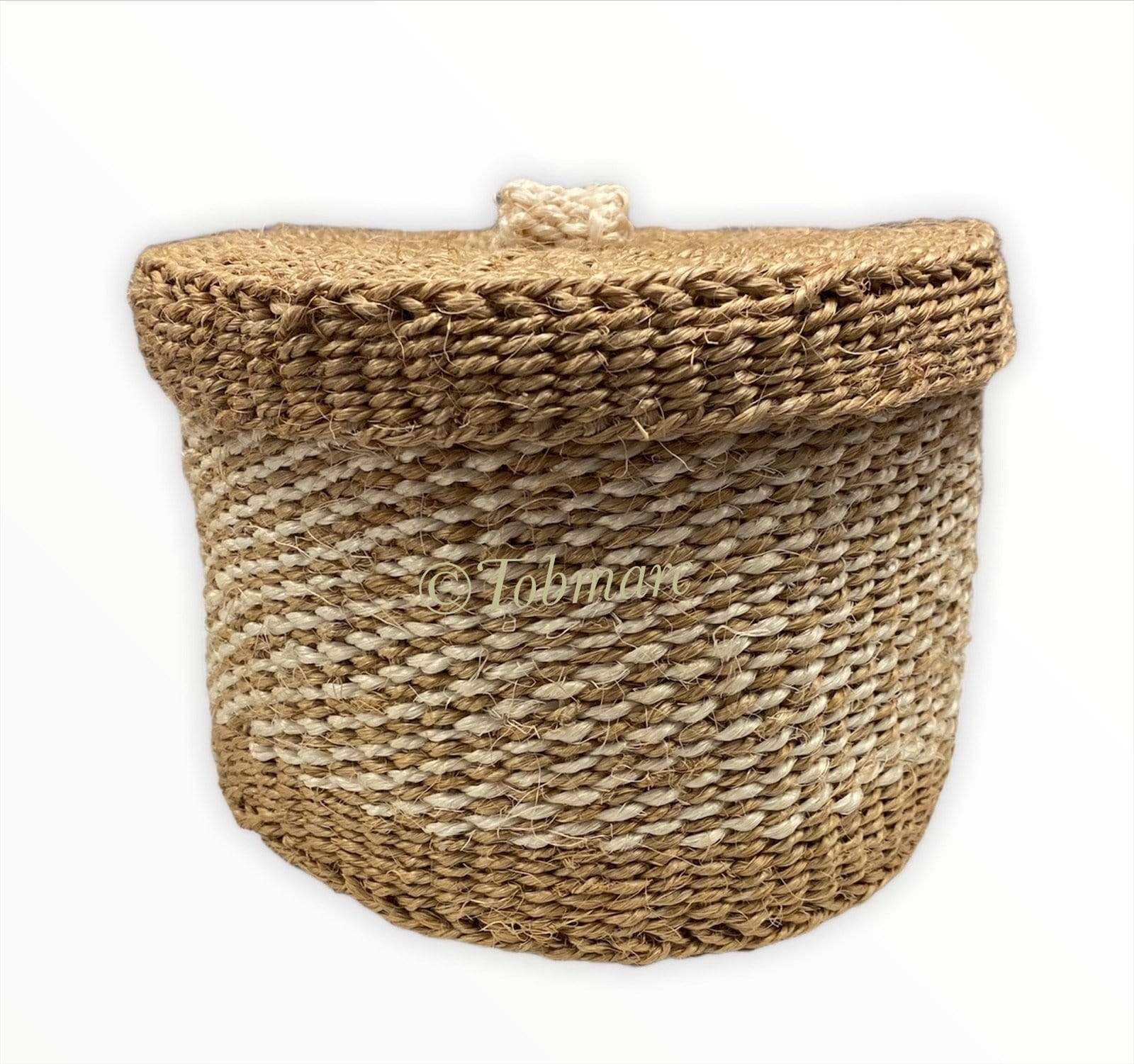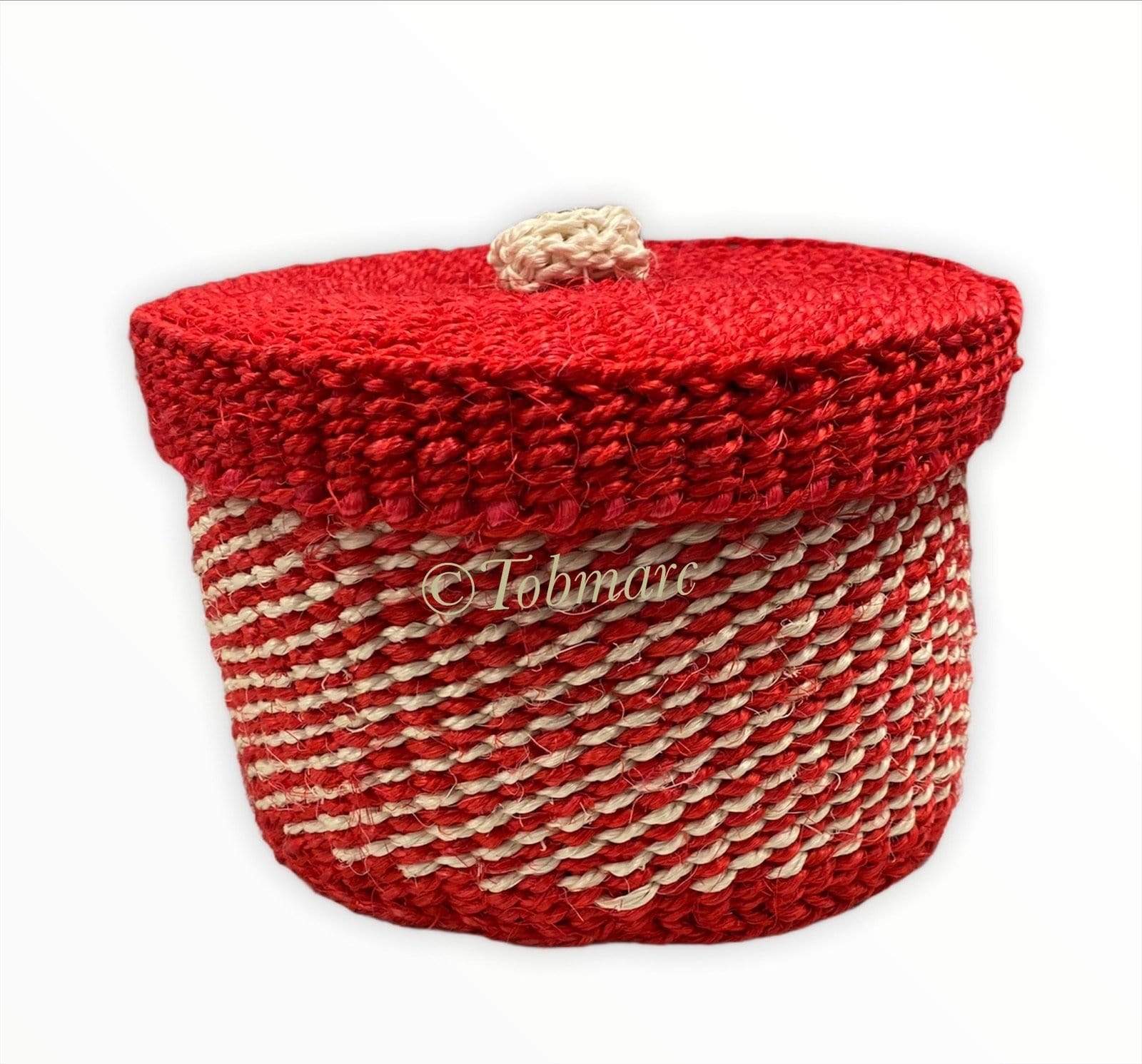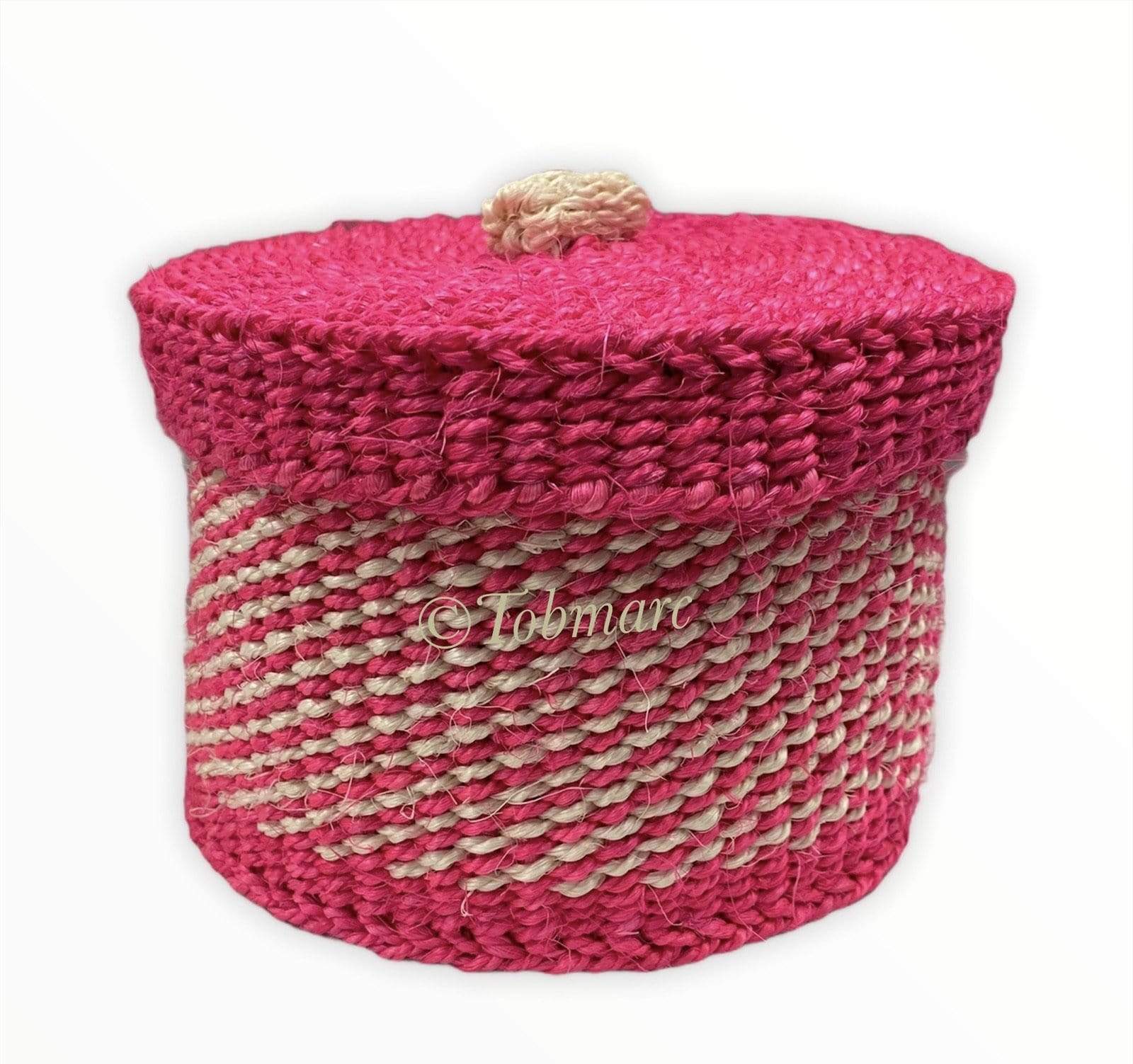 TWIN-Small Baskets with a Lid, basket storage, Handwoven Mini Basket
Beautifully woven colored small storage and organization baskets made in Kenya, East Africa. Naturally hand woven round basket.


This basket can be handy in any room to store small items.  Organize your makeup or bathroom accessories or even face towels, or even store your kids toys or crayons

Dimensions: W6" x H4"