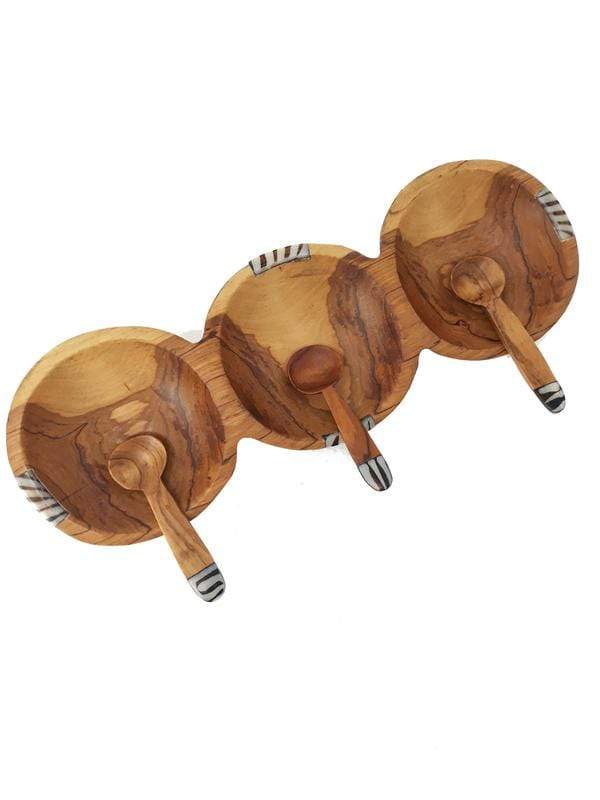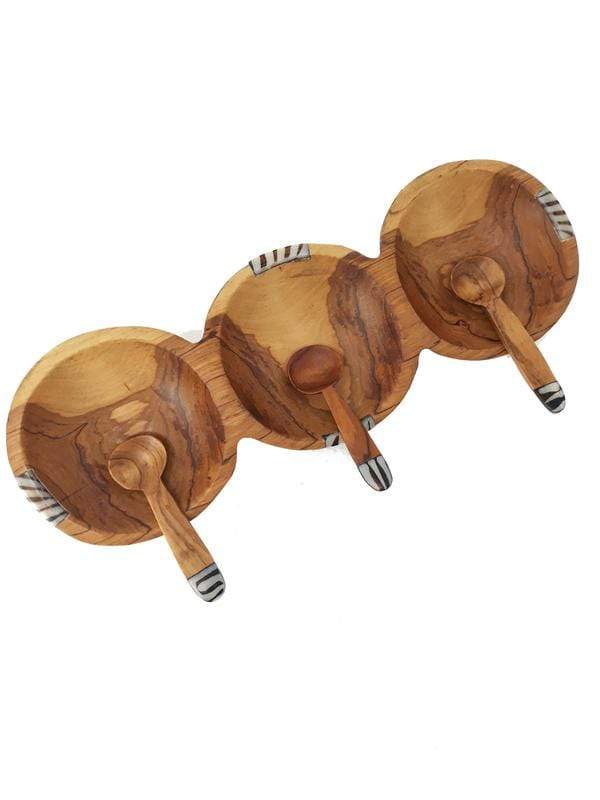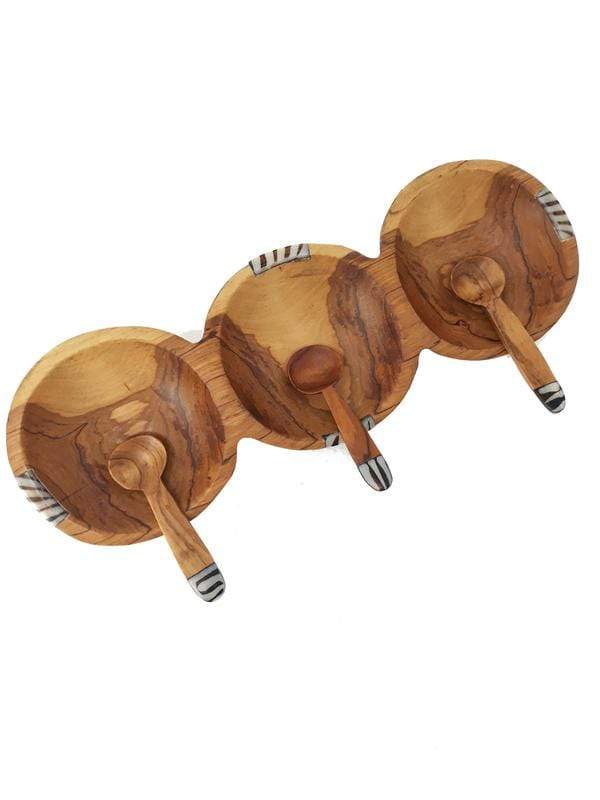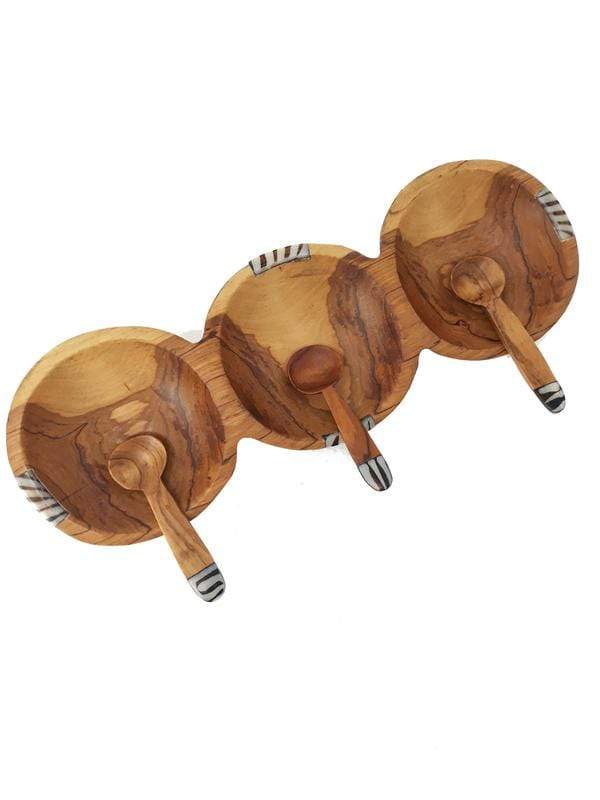 Triple Olive Wood Hand Carved African Wooden salad bowls, Serving bowls.
This Triple beautiful bowl and three spoons is hand-crafted out of olive wood and decorated with recycled bone accents.
To care for this lovely natural serving piece, hand wash in warm water, dry and rub lightly with a coat of olive or food safe mineral oil to maintain its shiny look Origin:  Made in Kenya. Pattern might slightly differ.
Size: - 11.2" x 3.8"
Materials: Wild olive wood