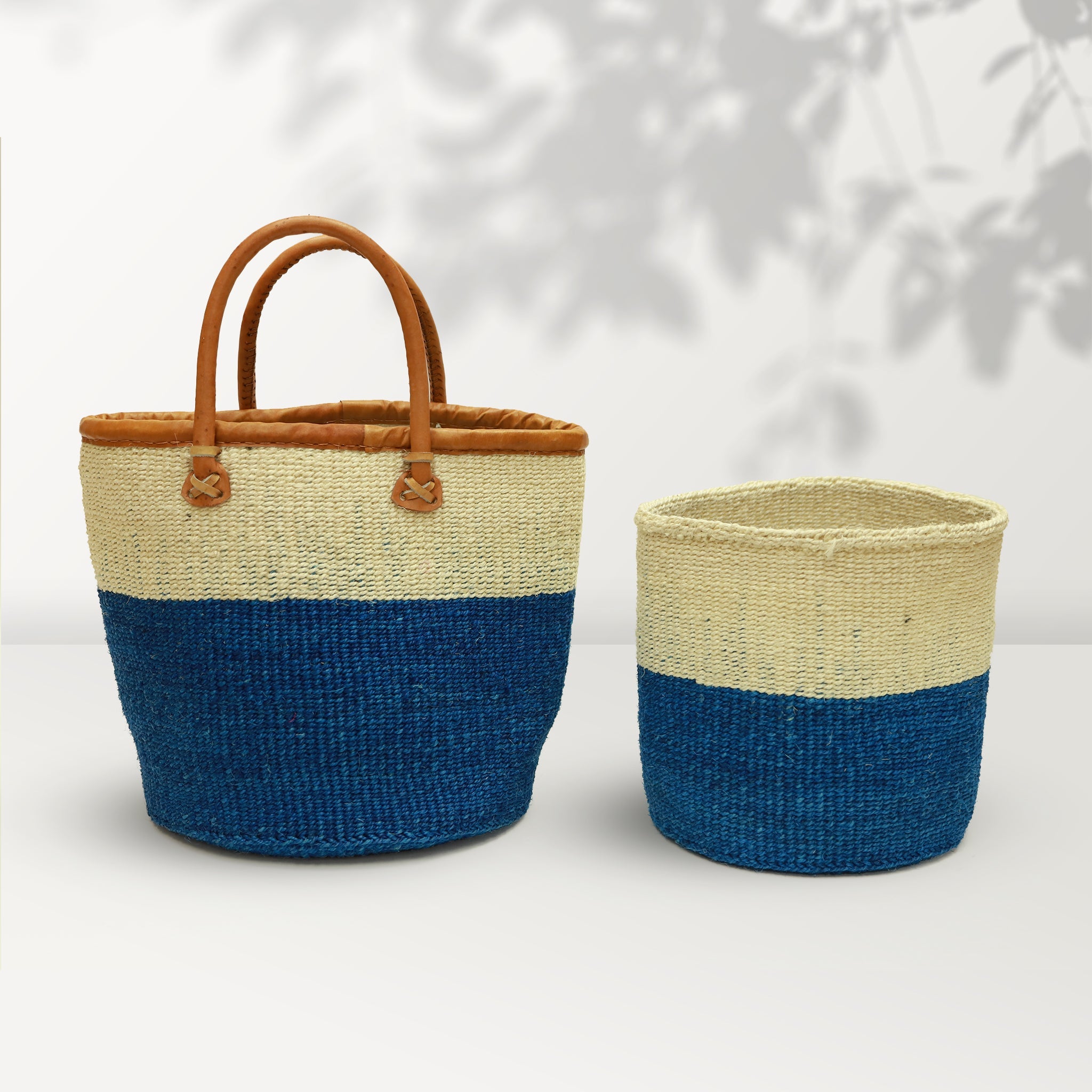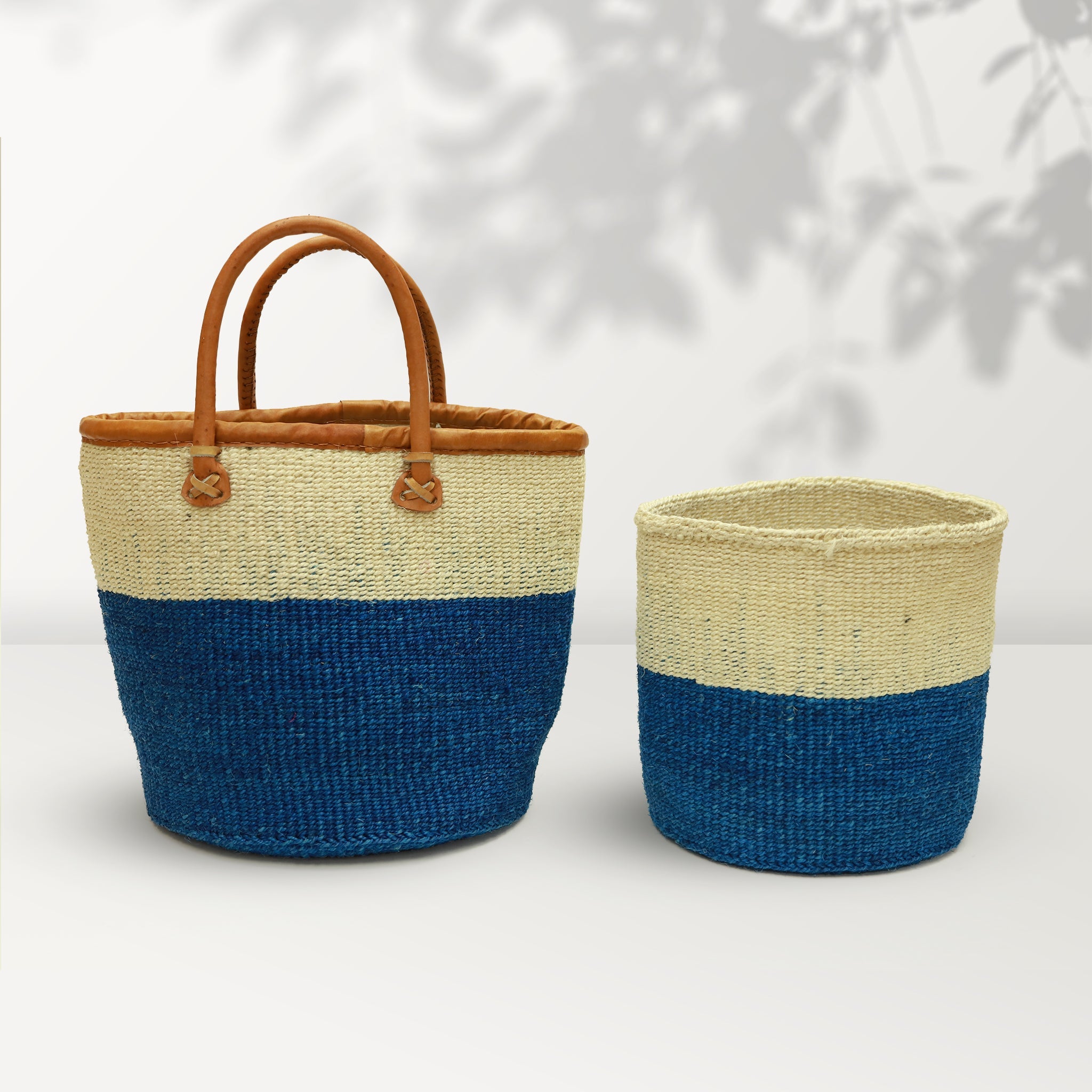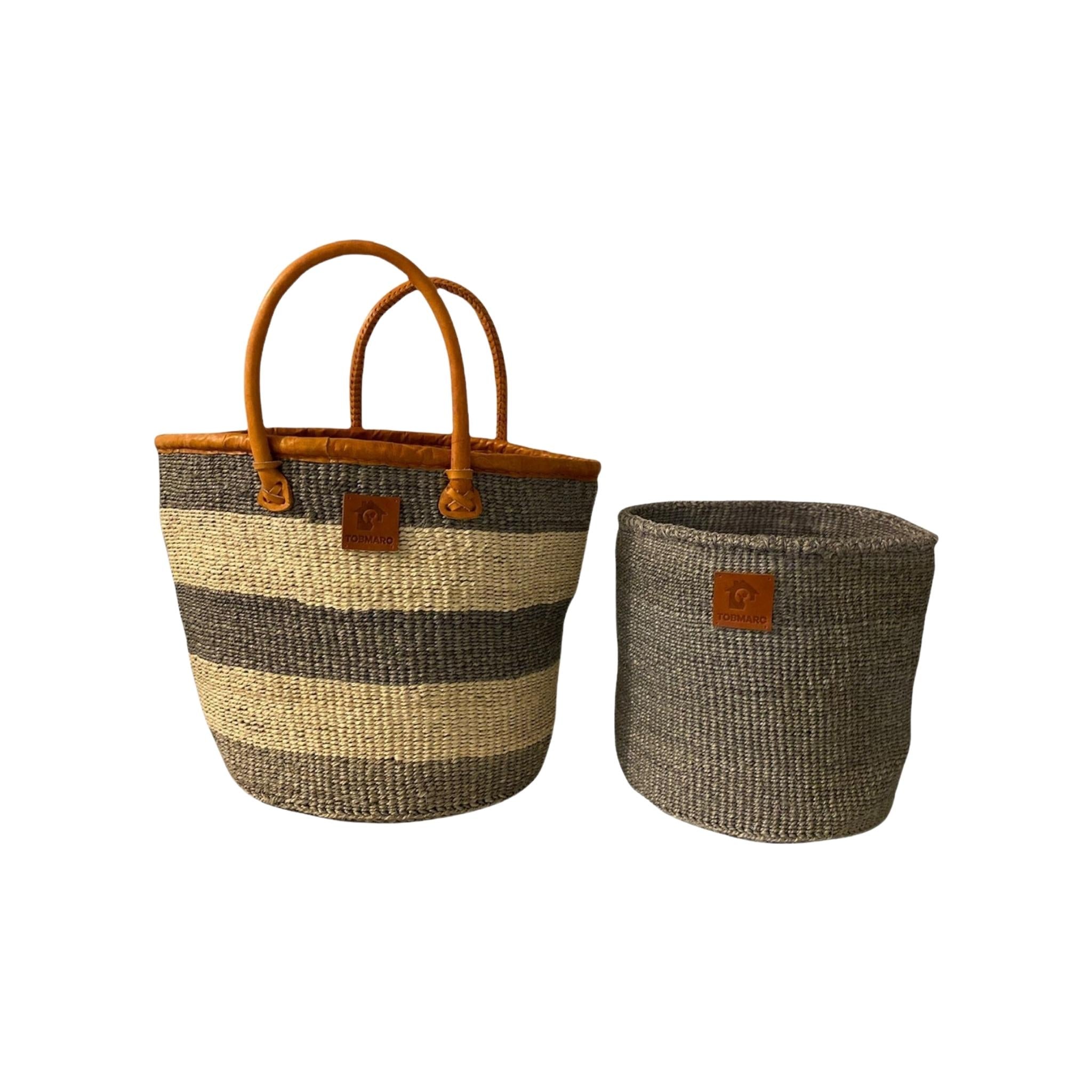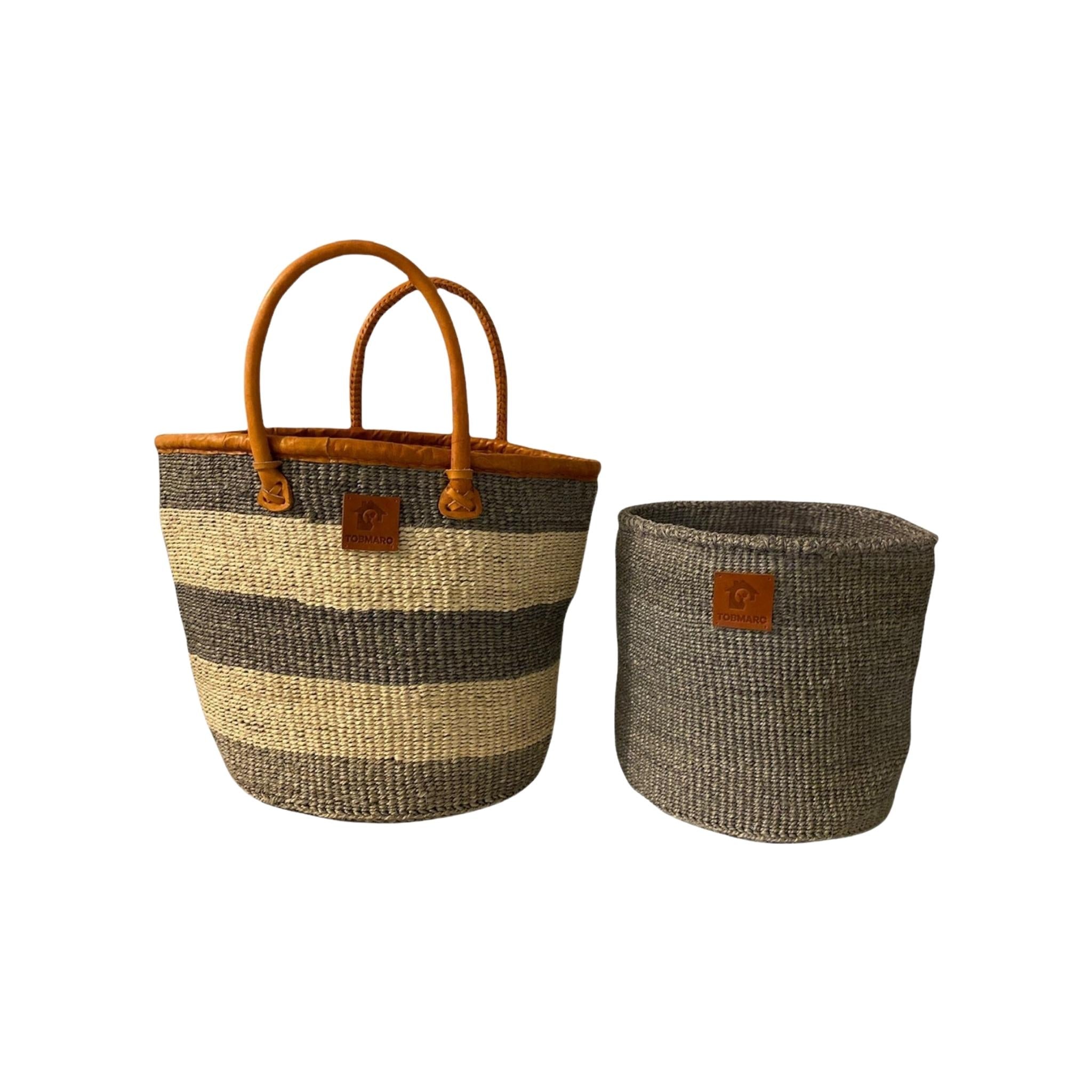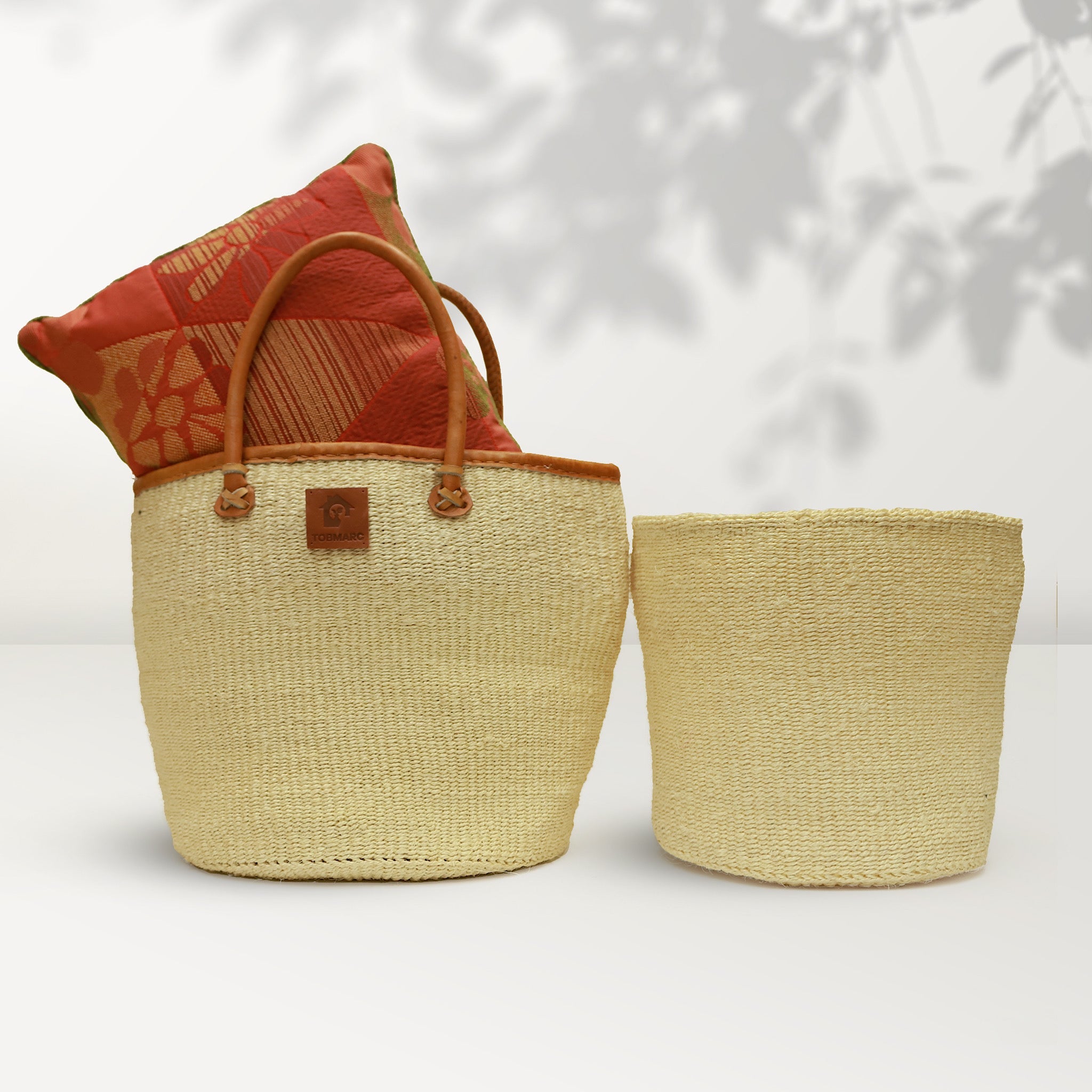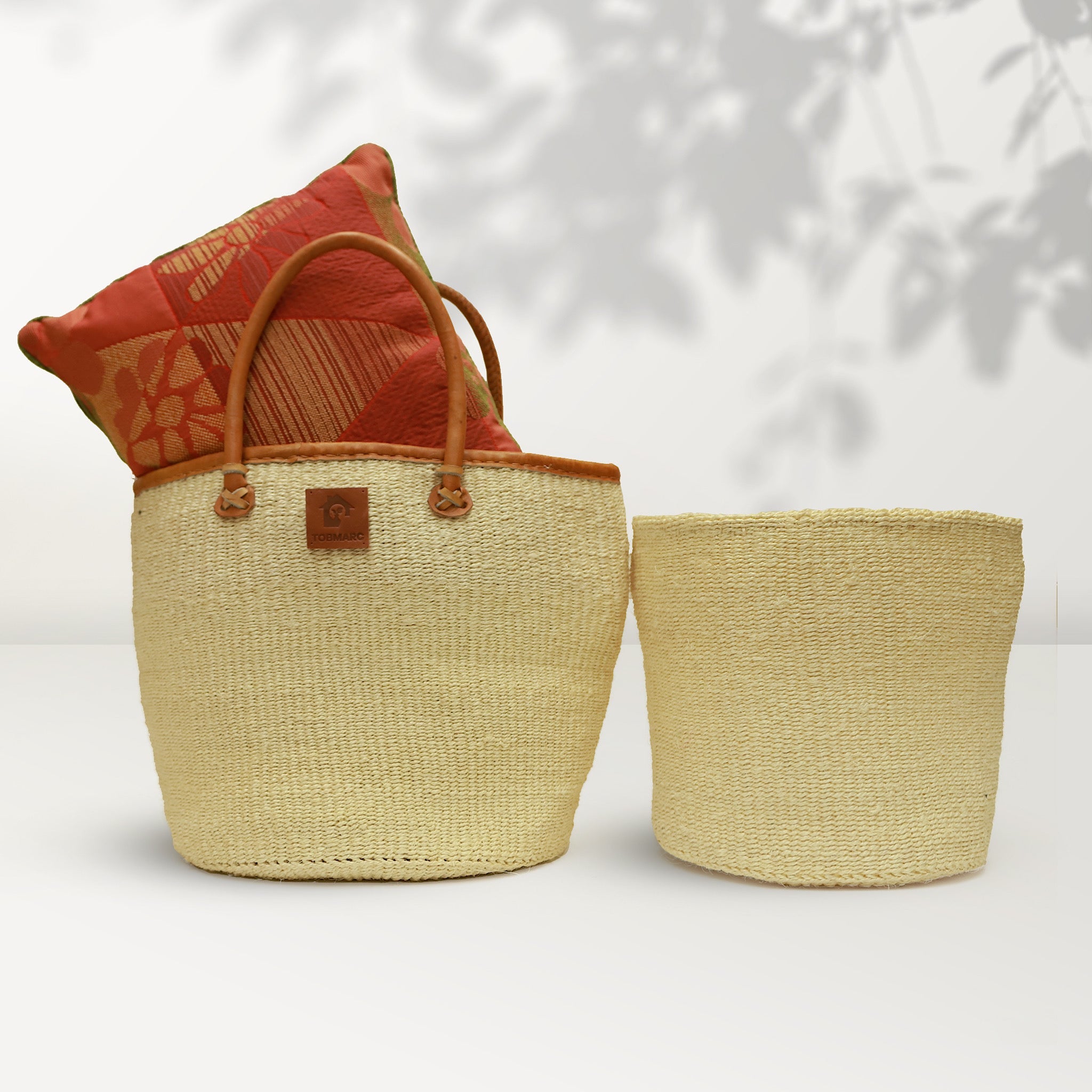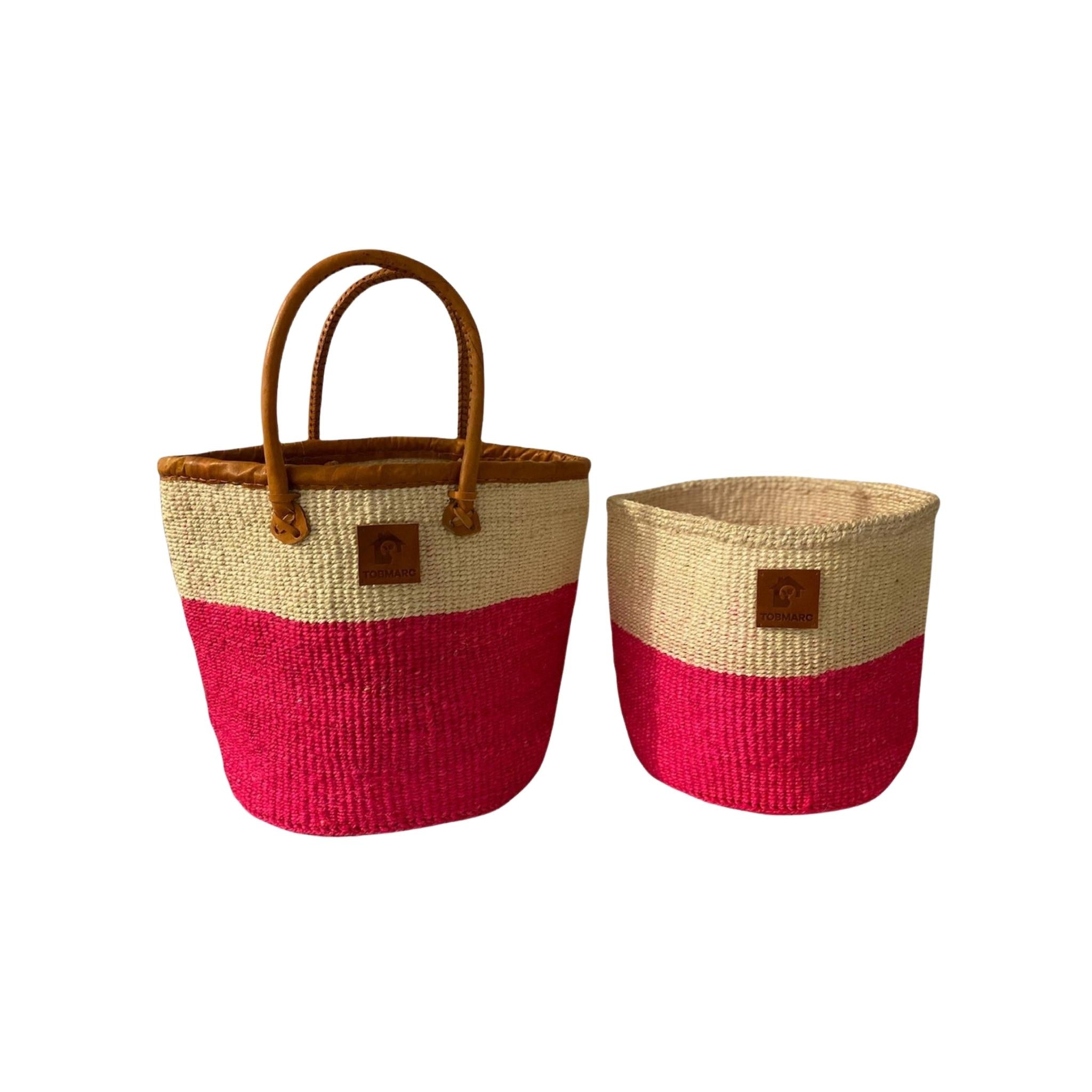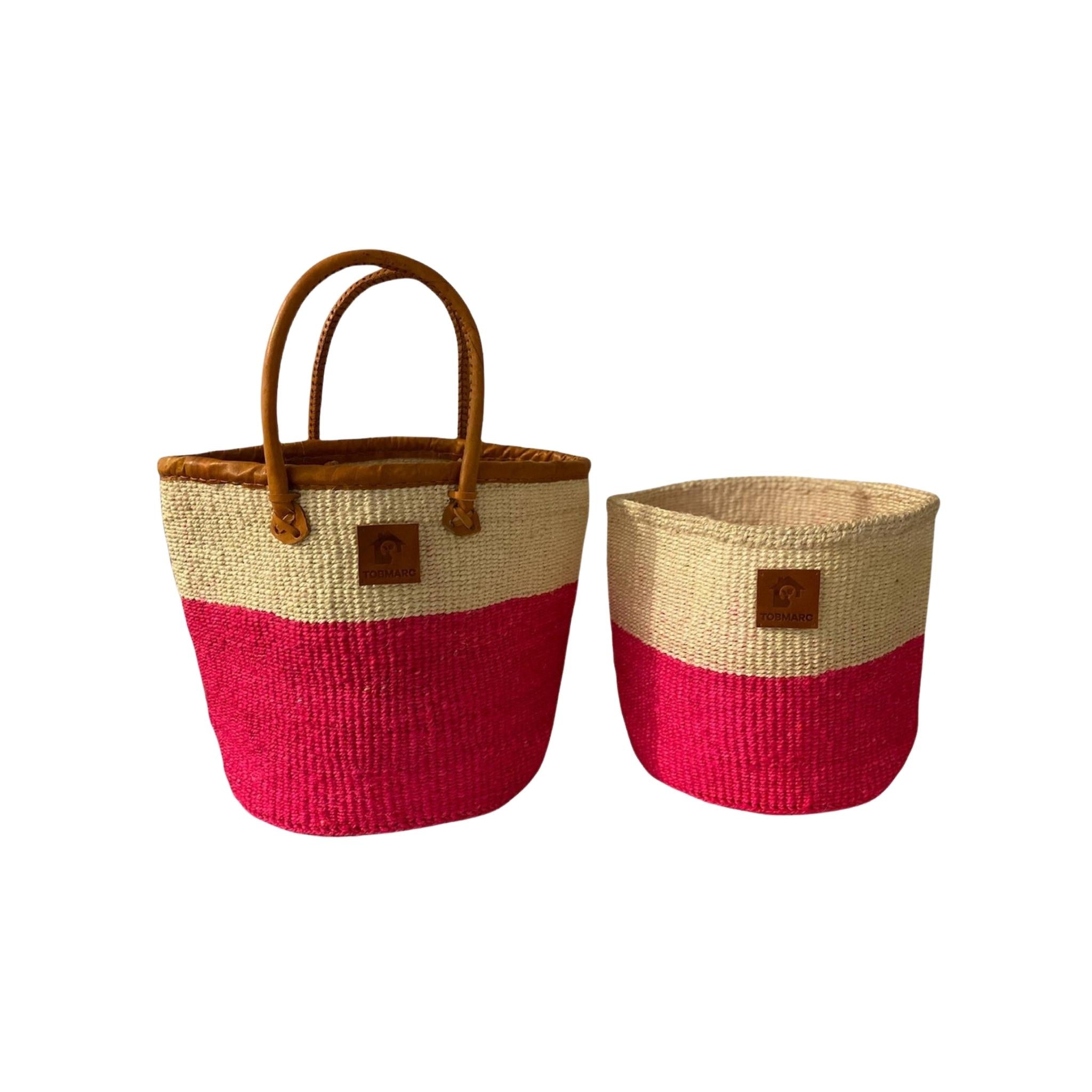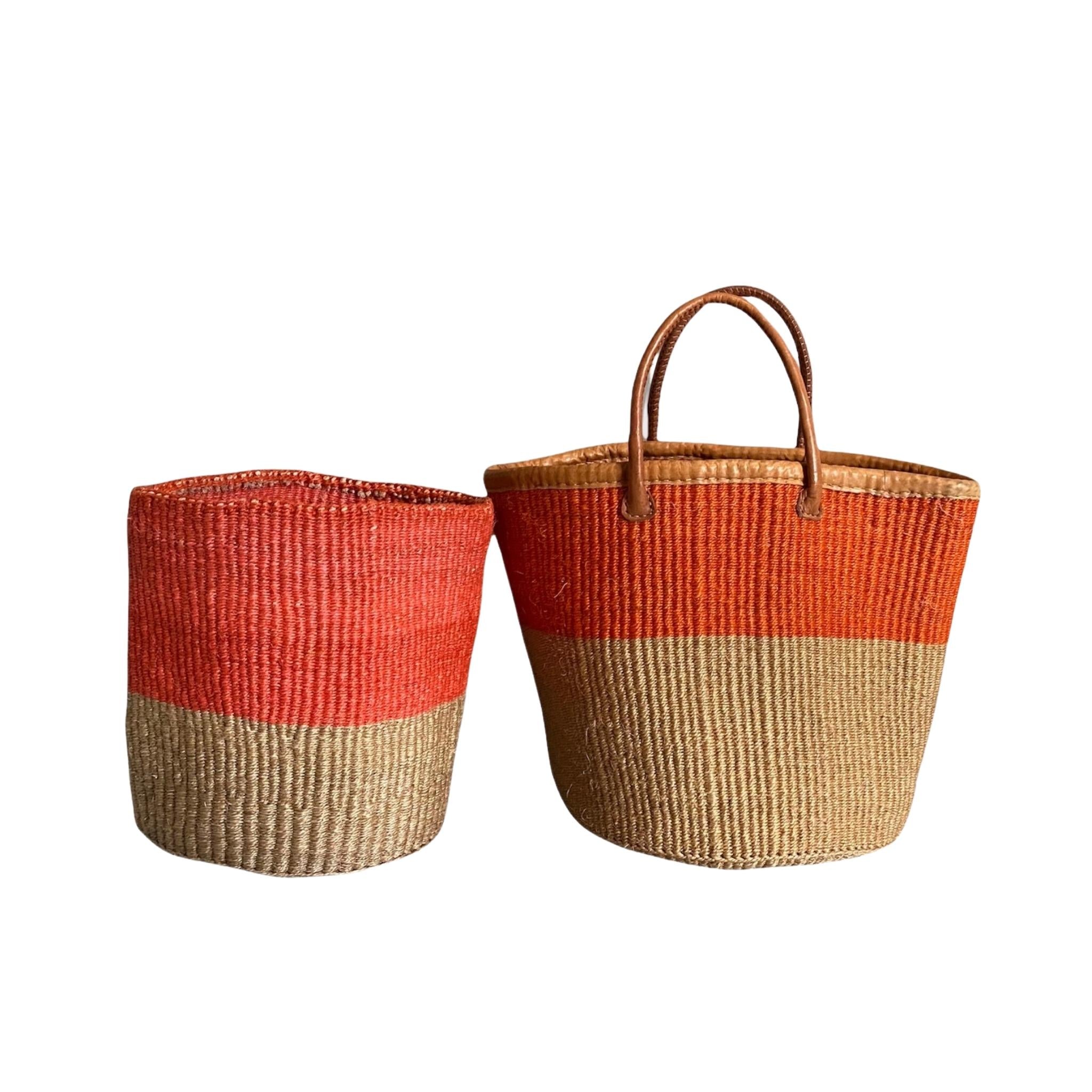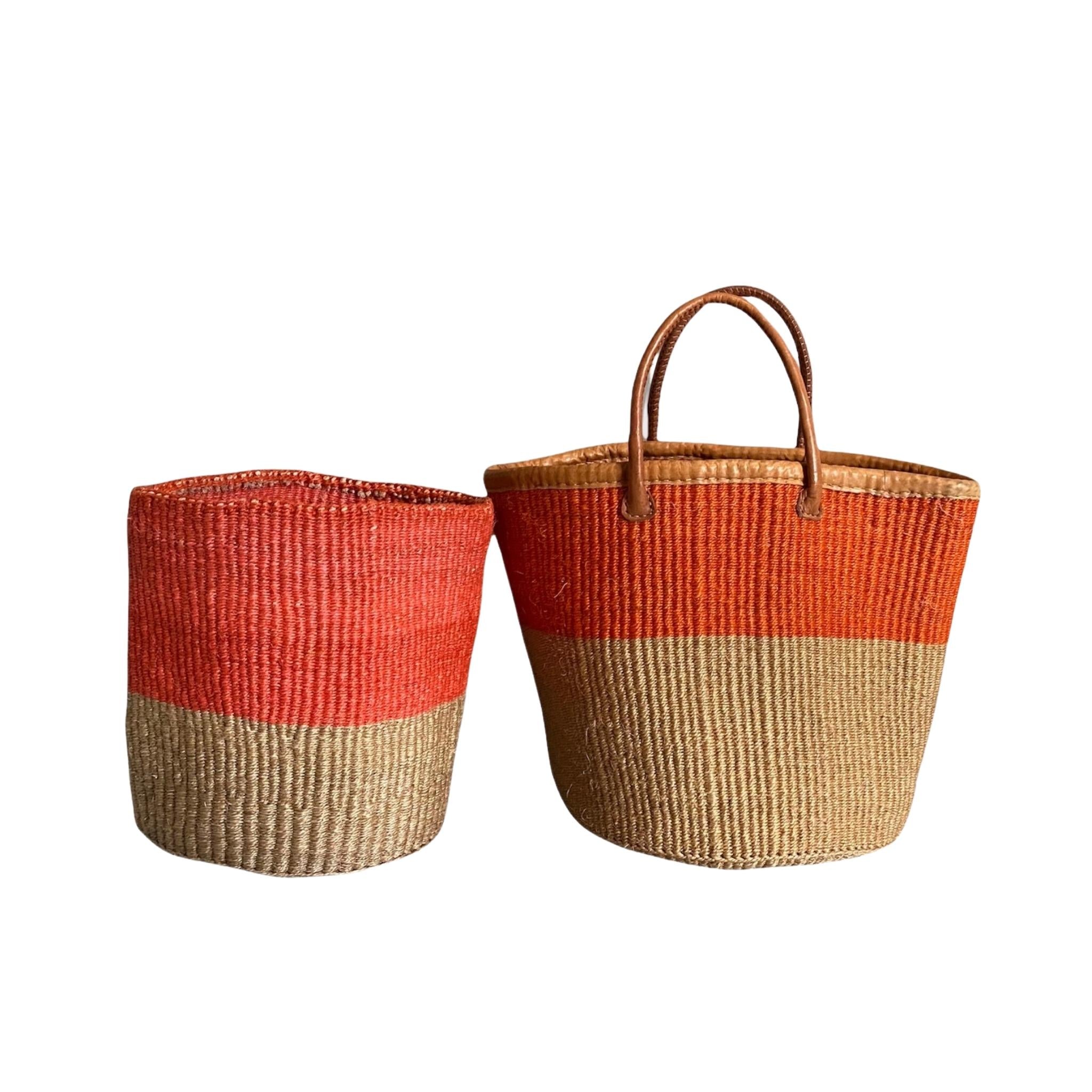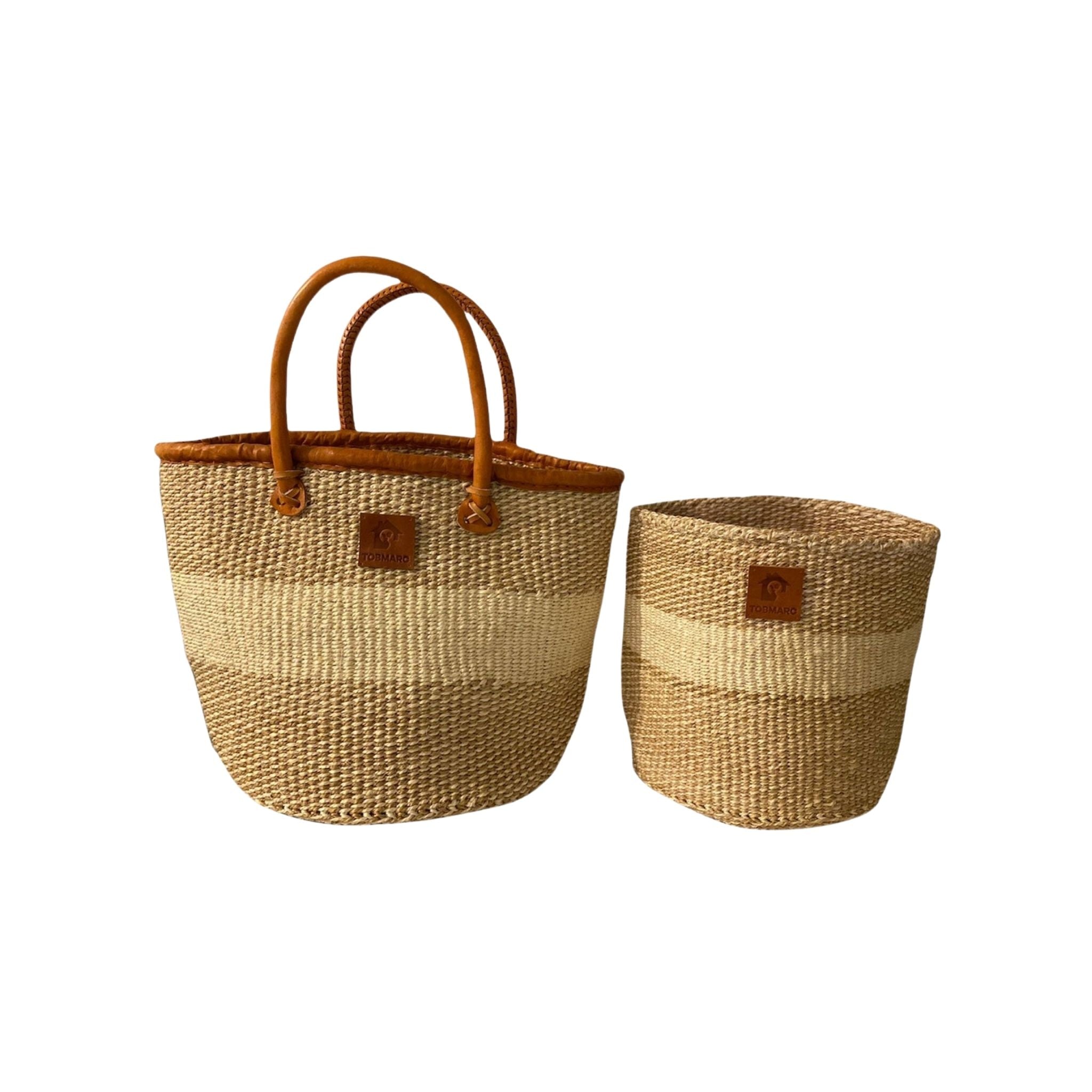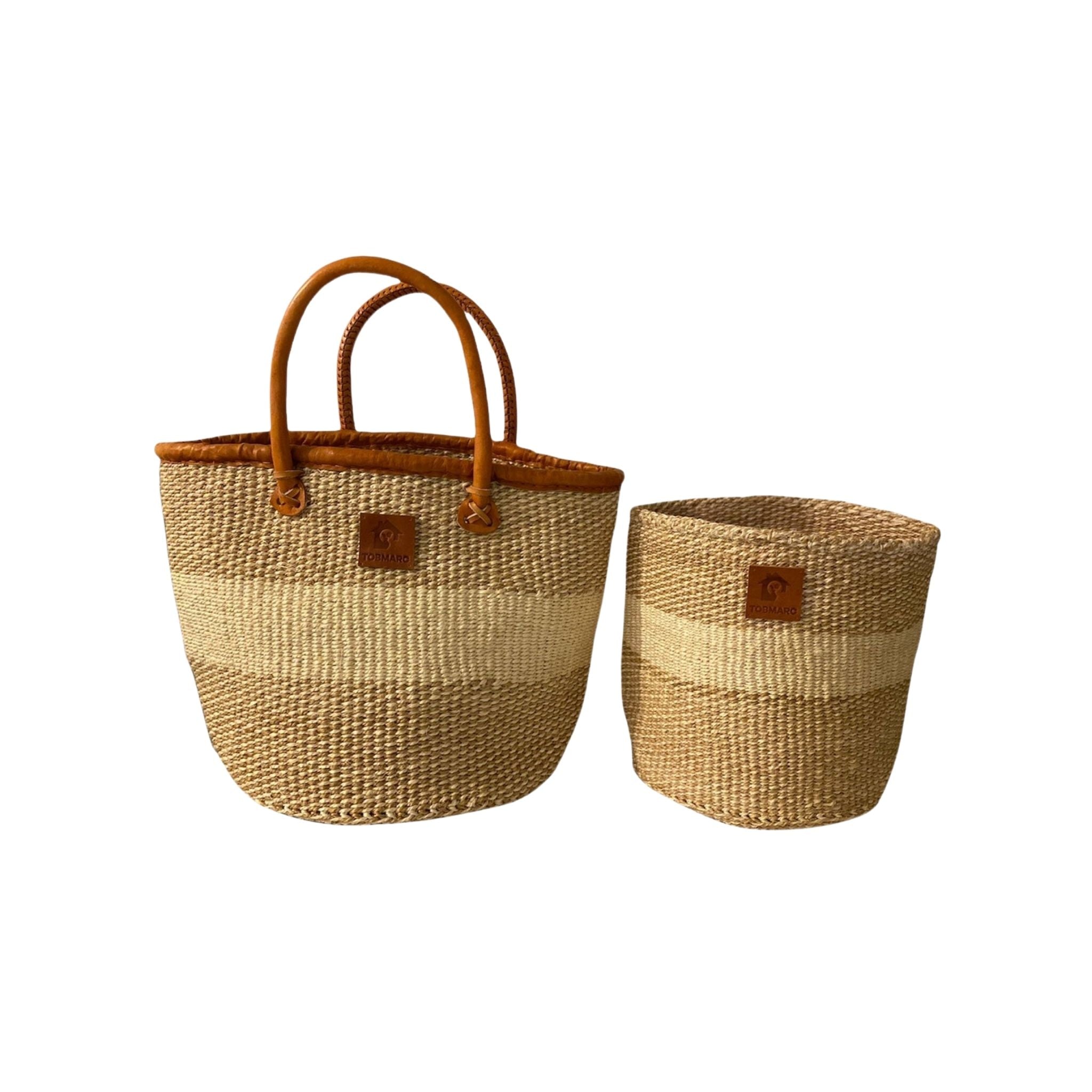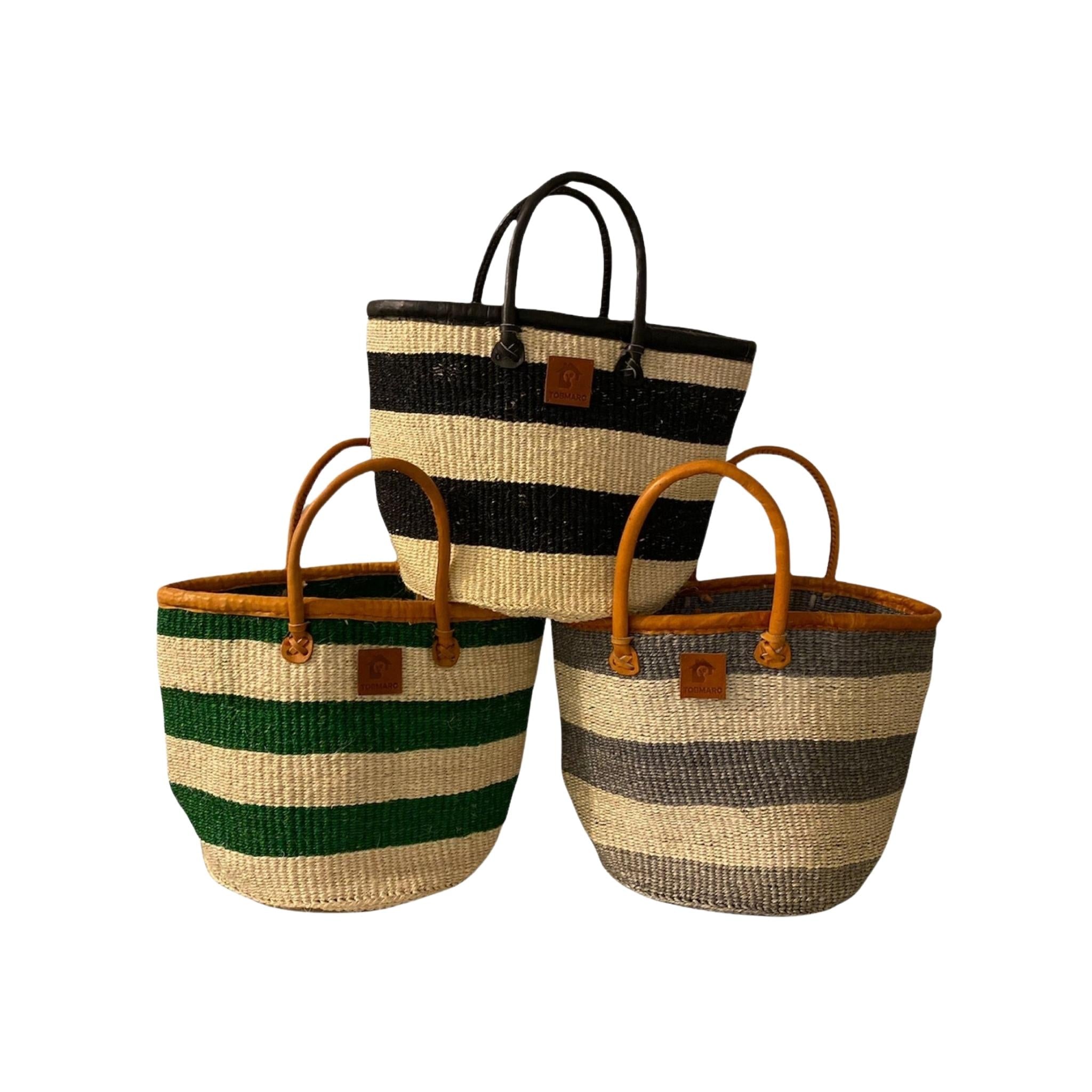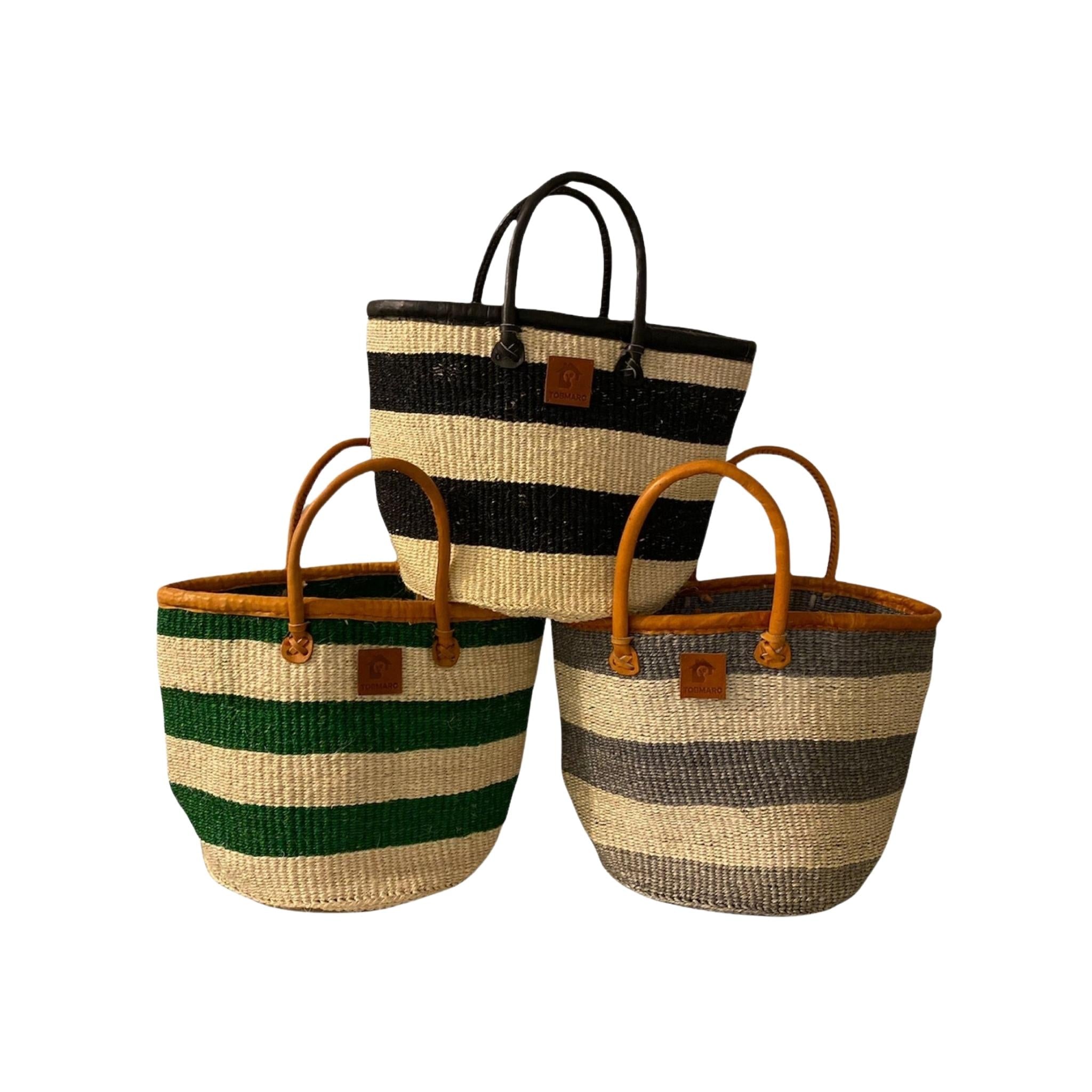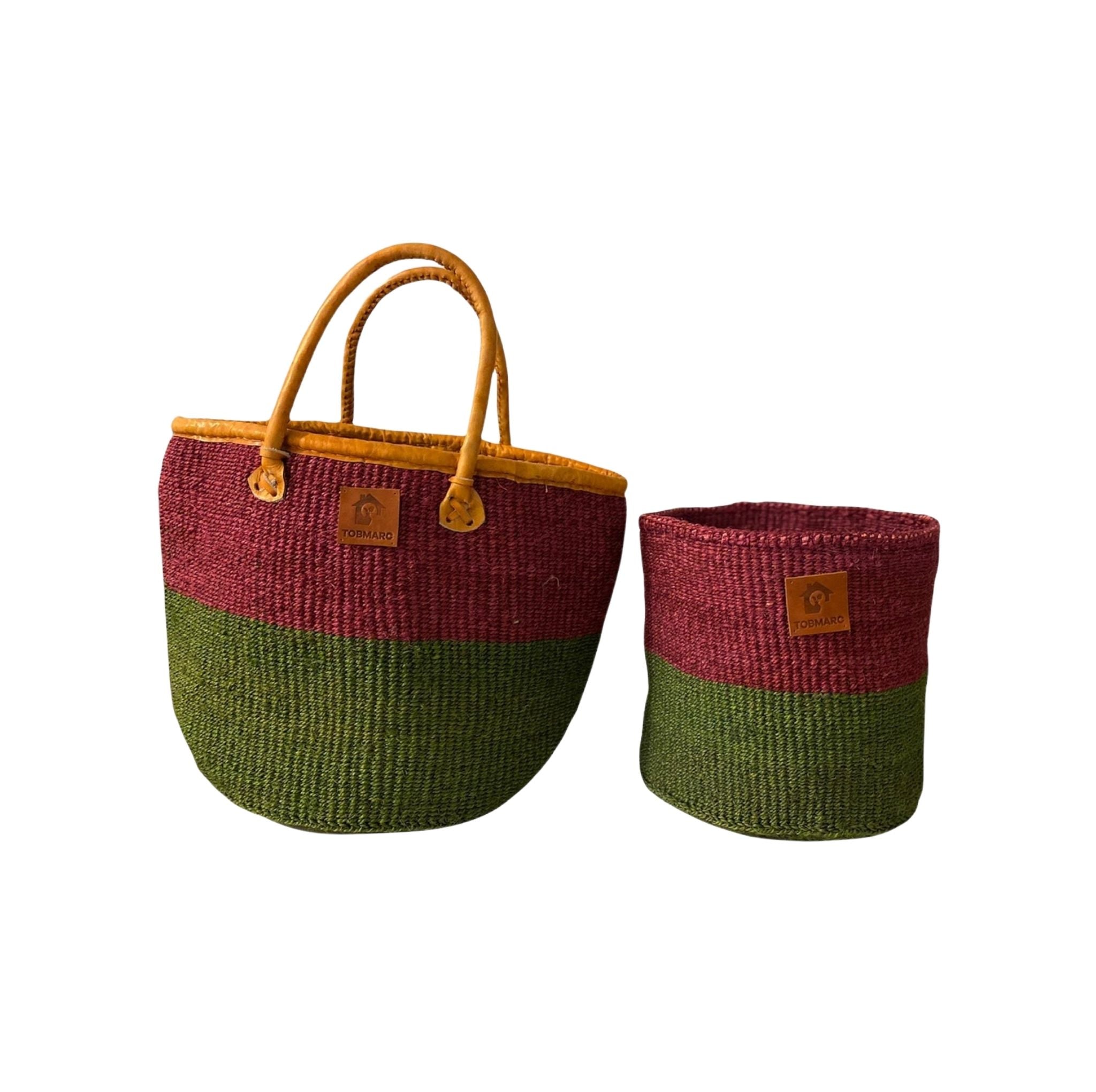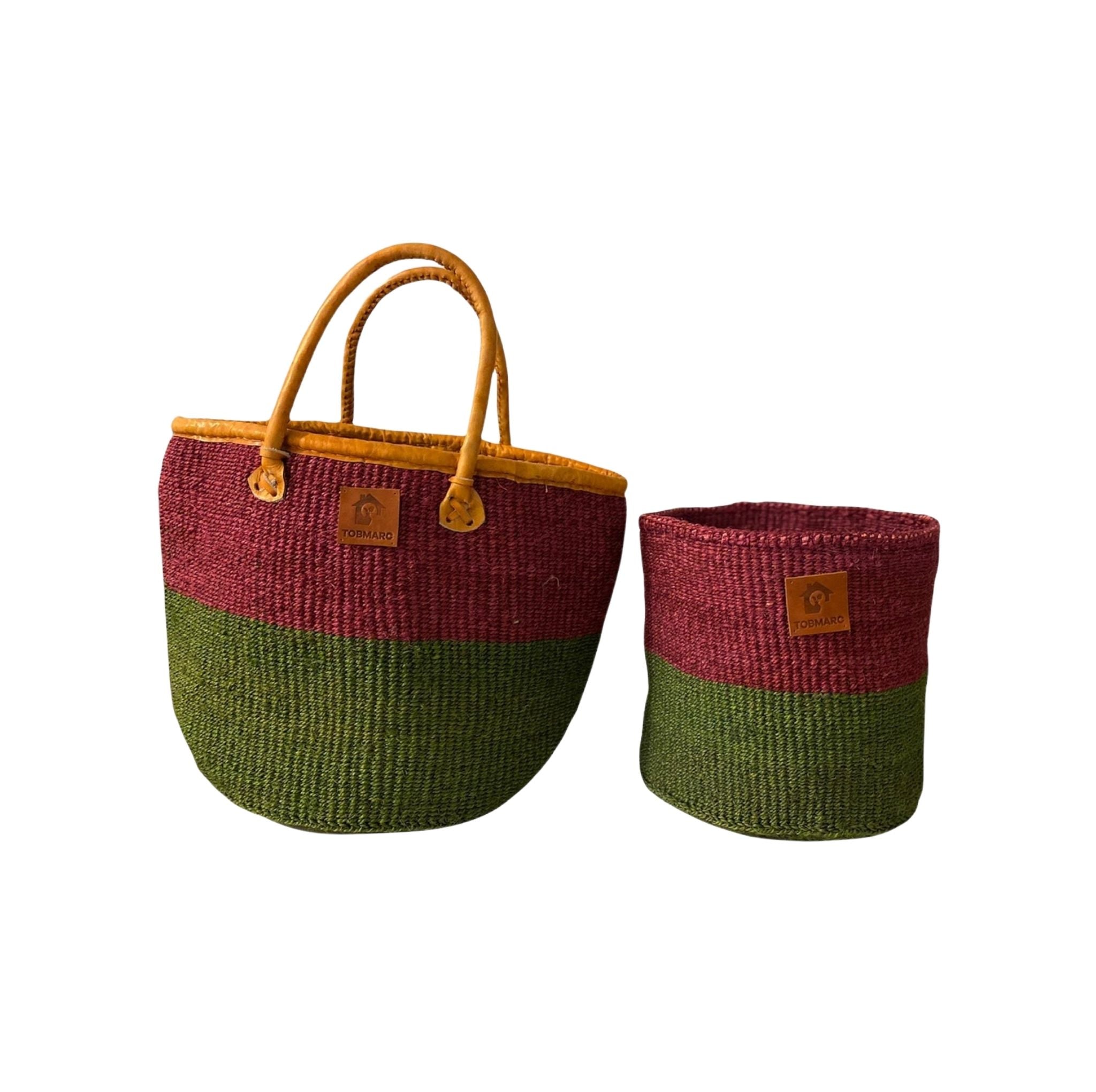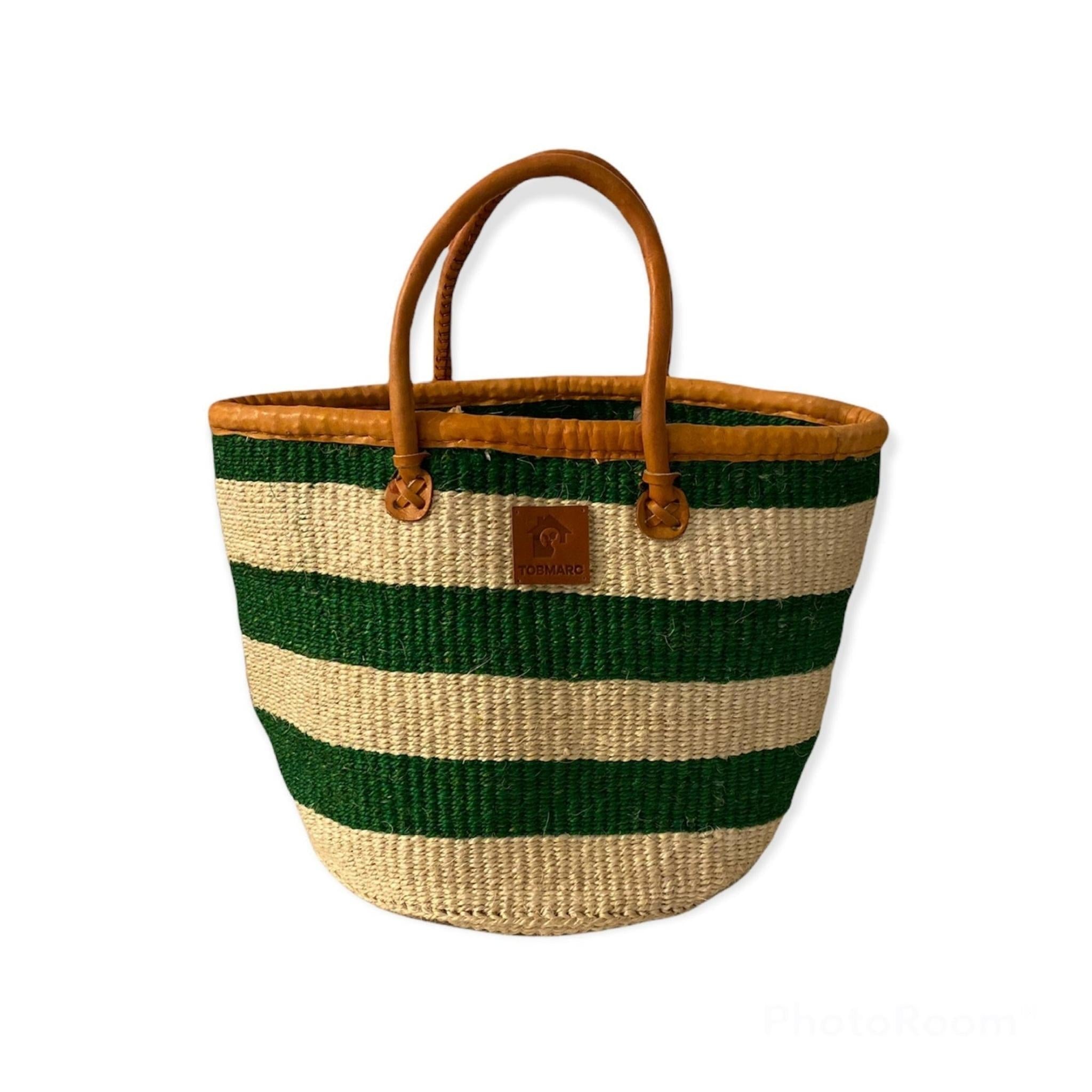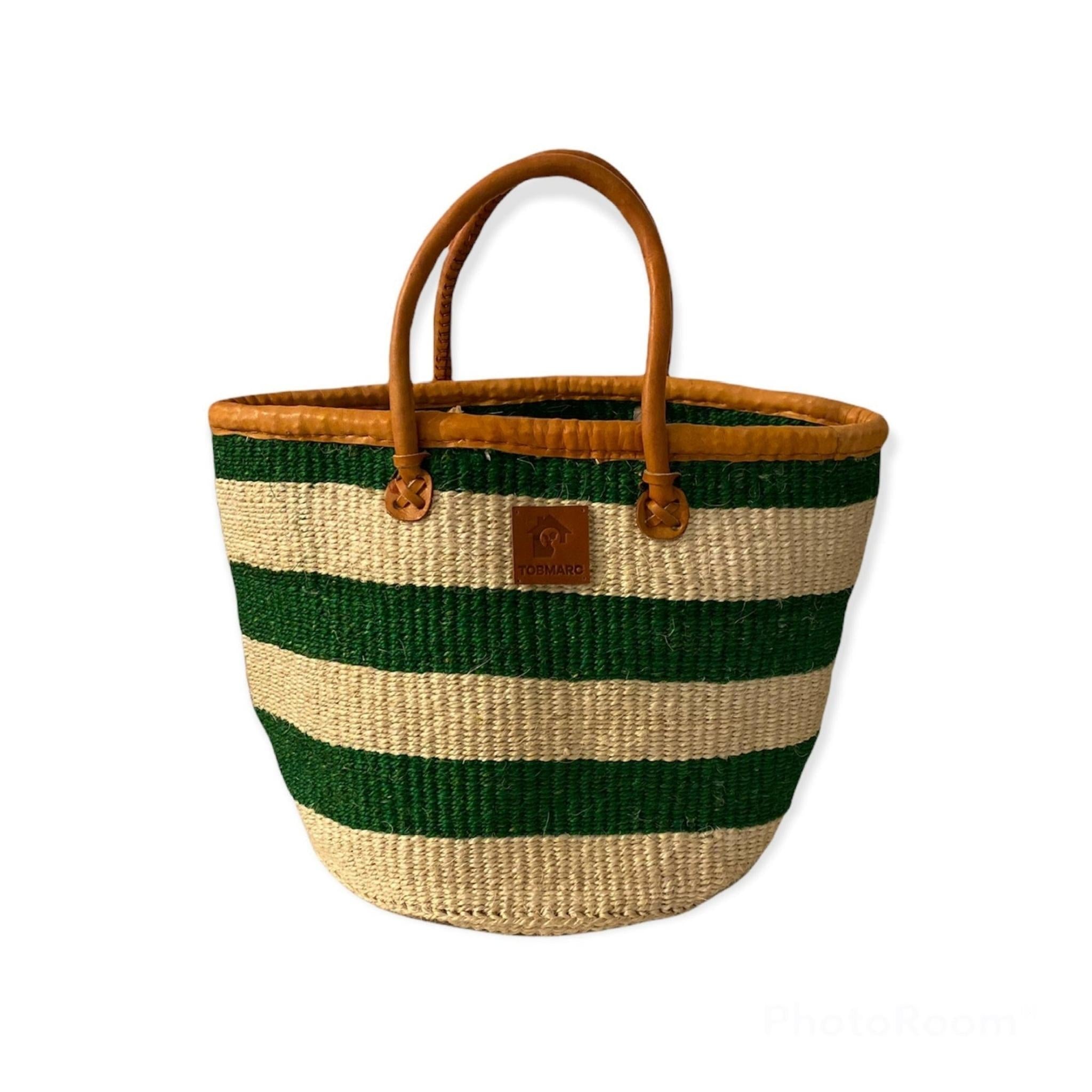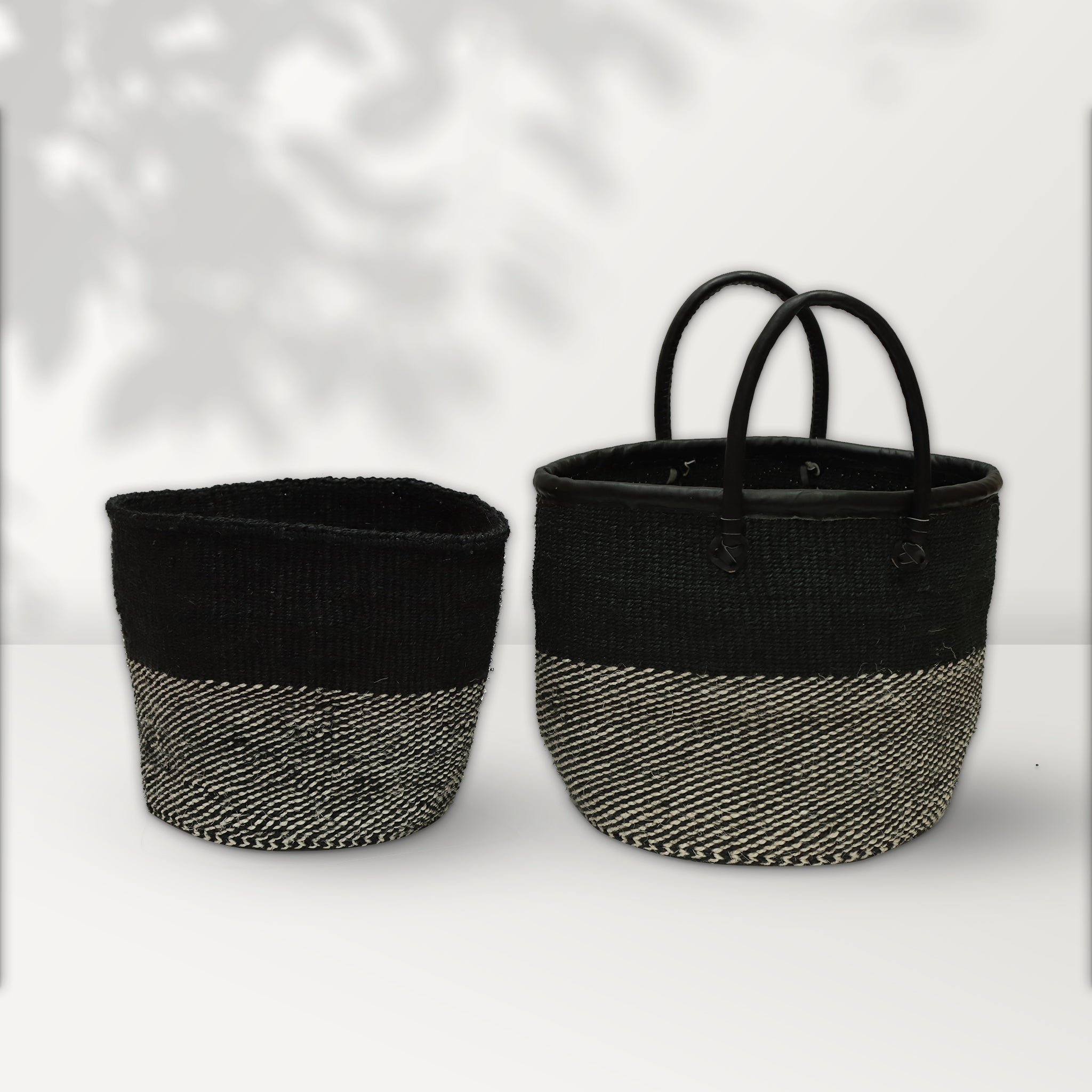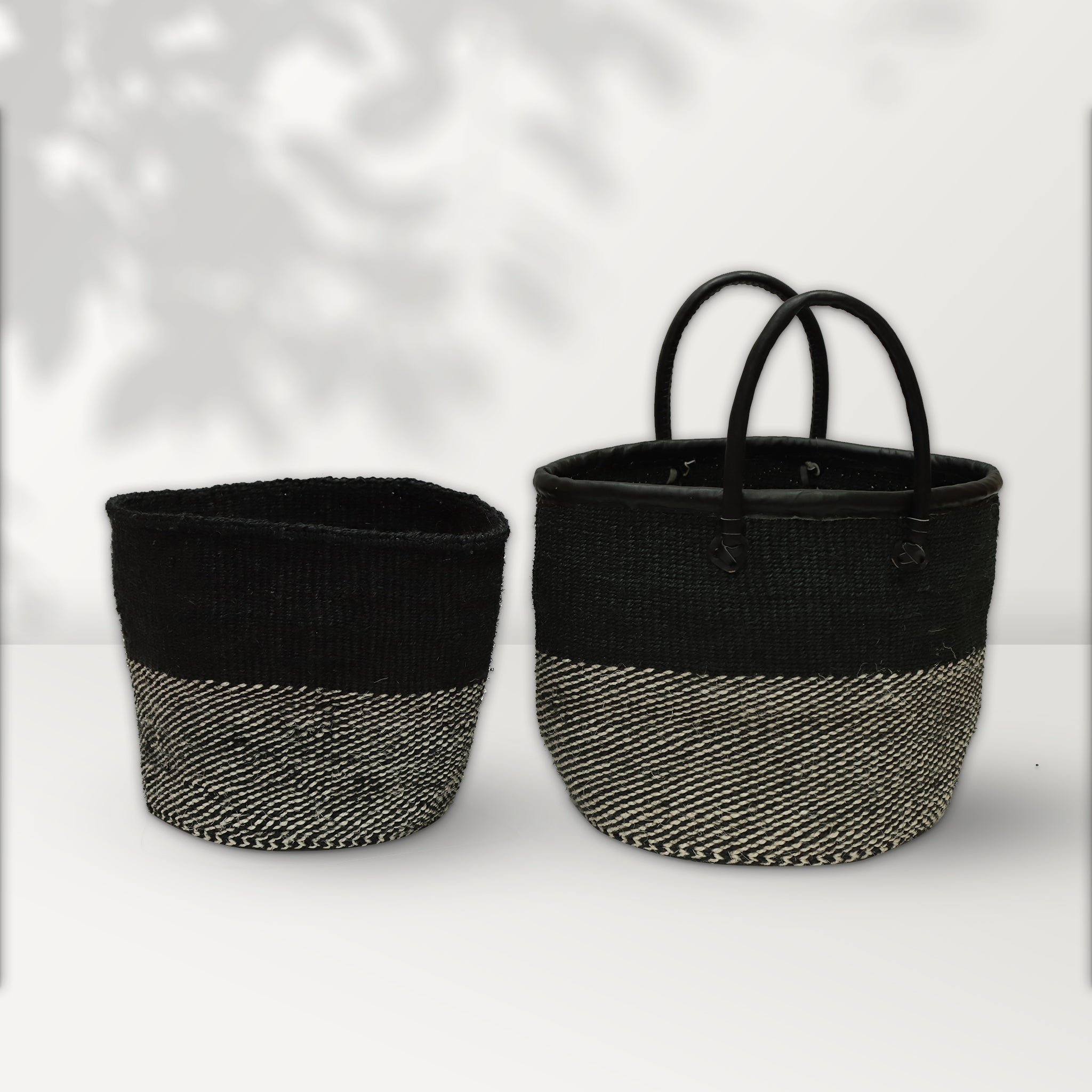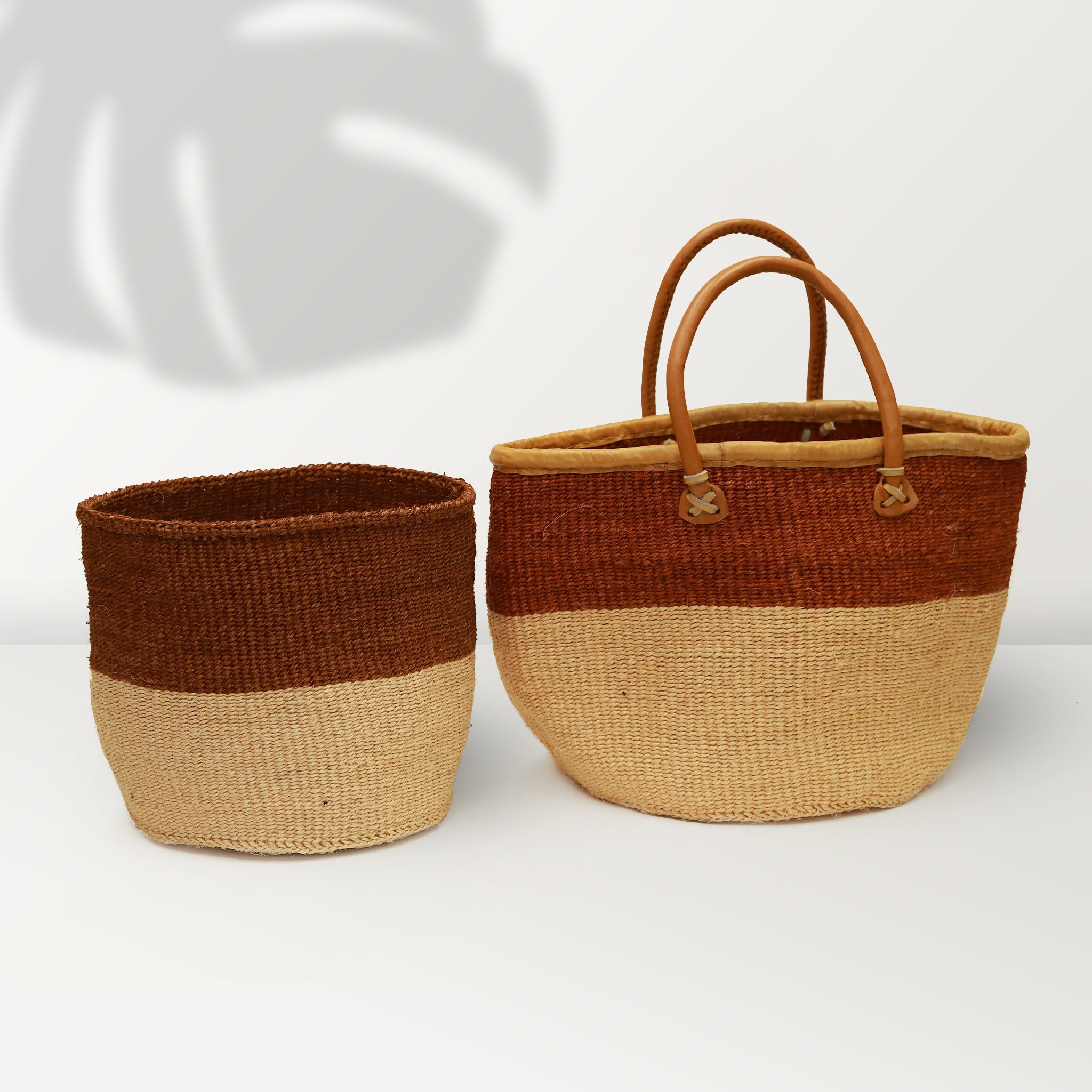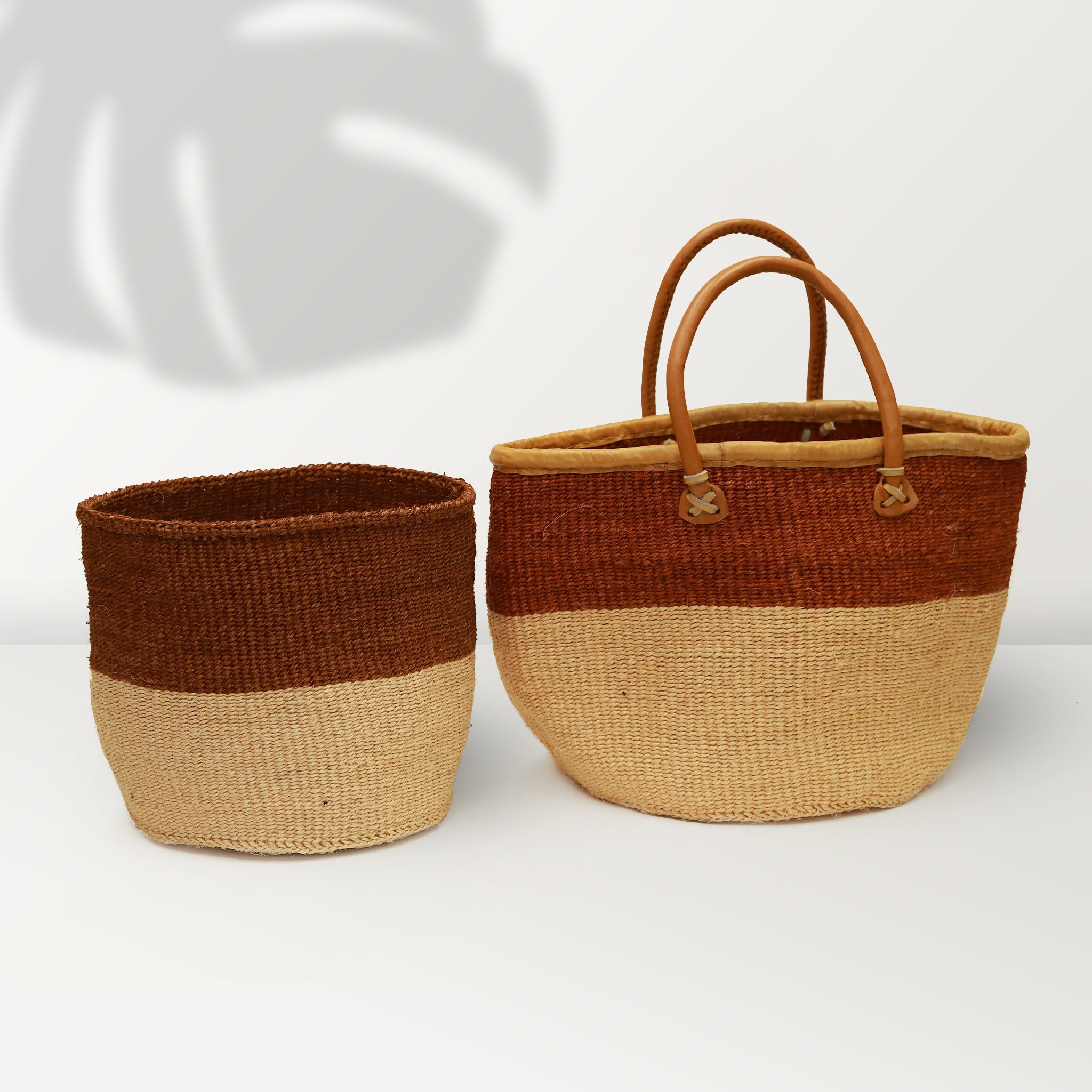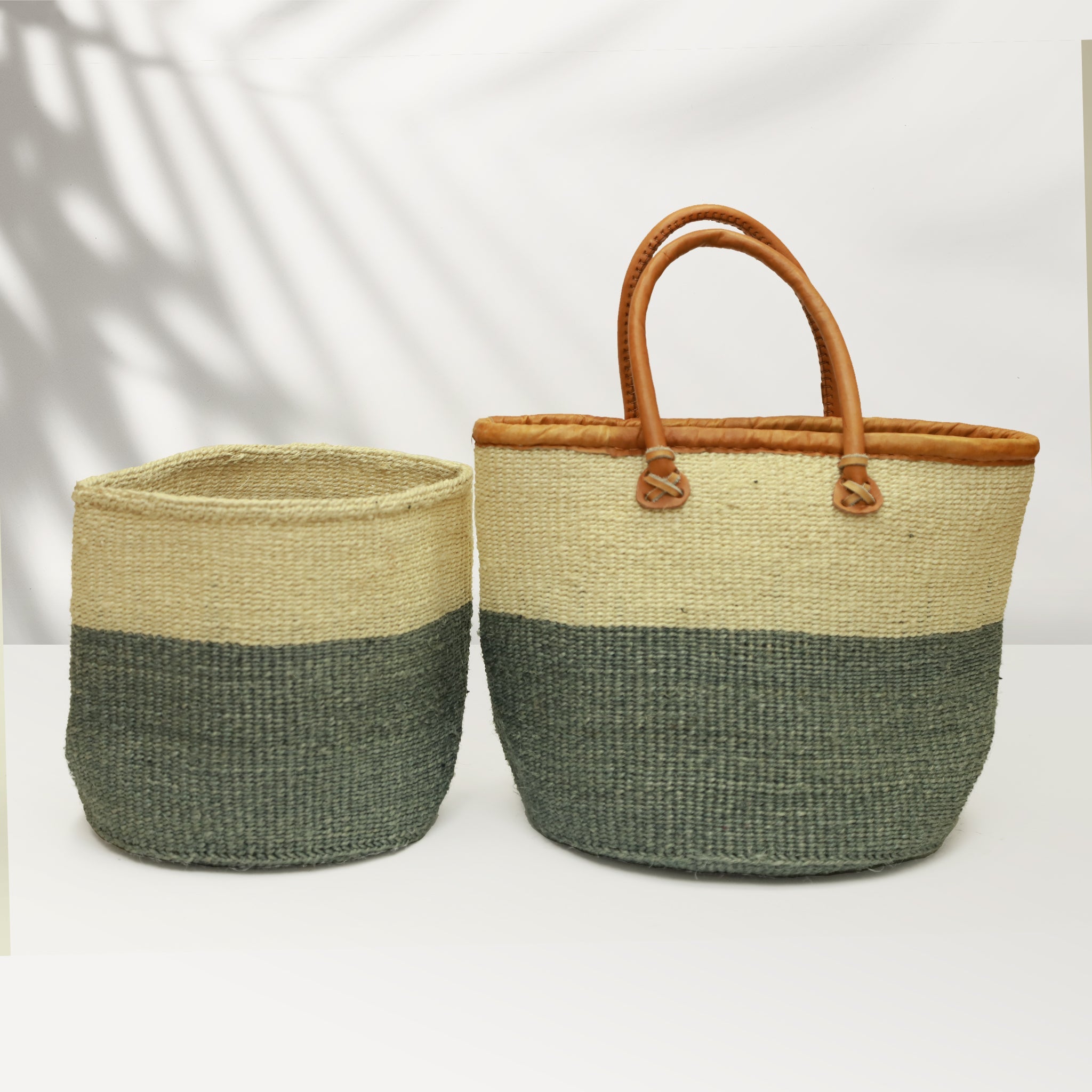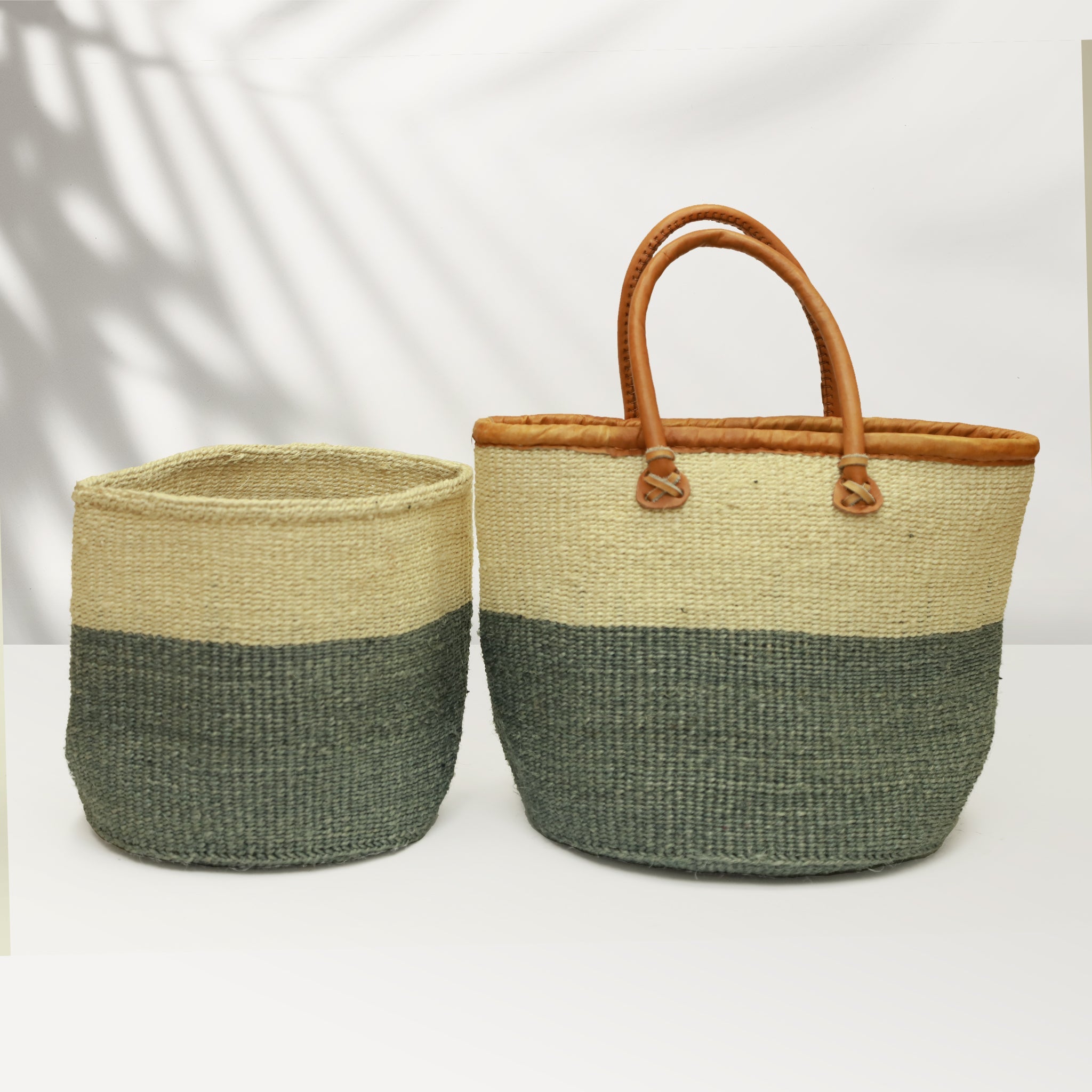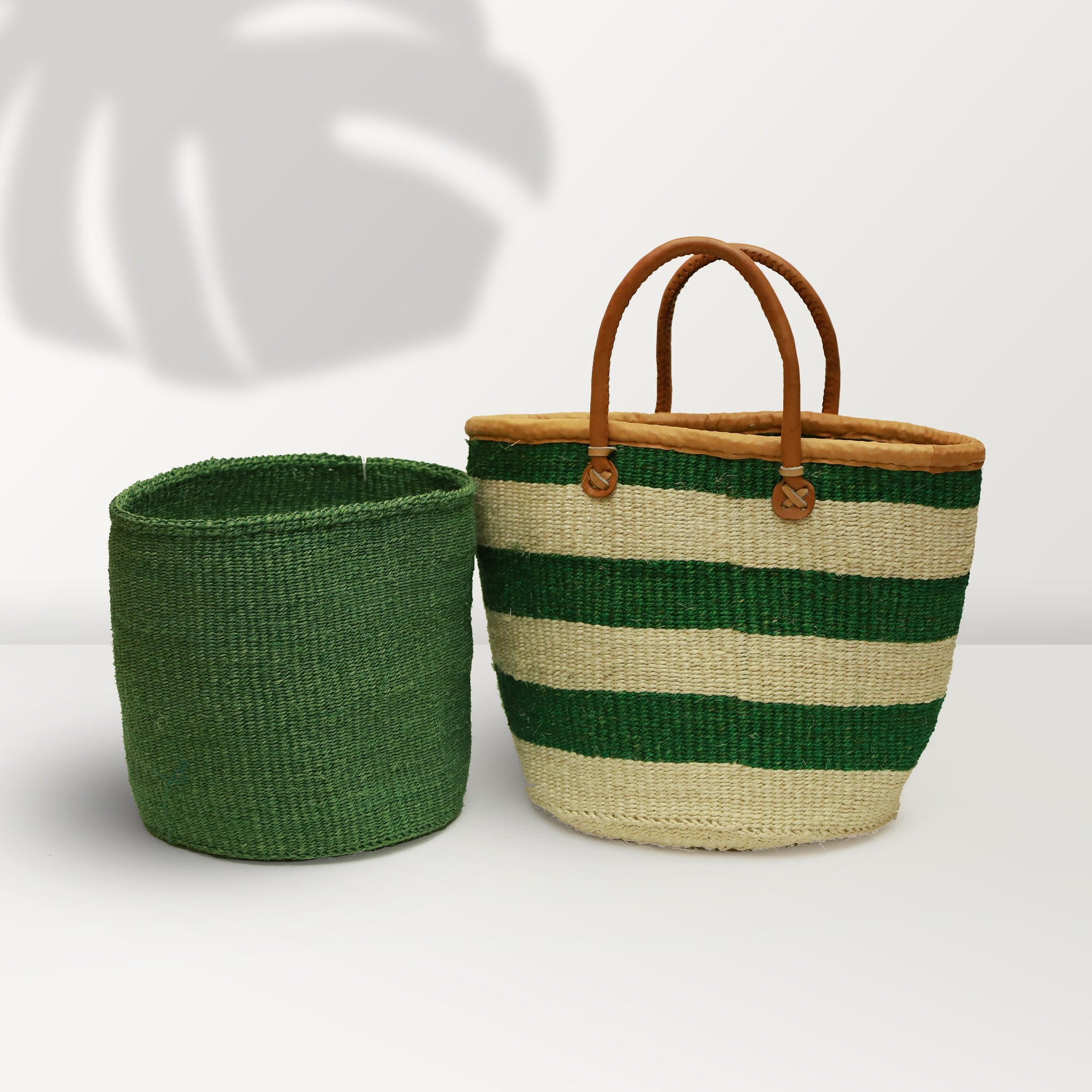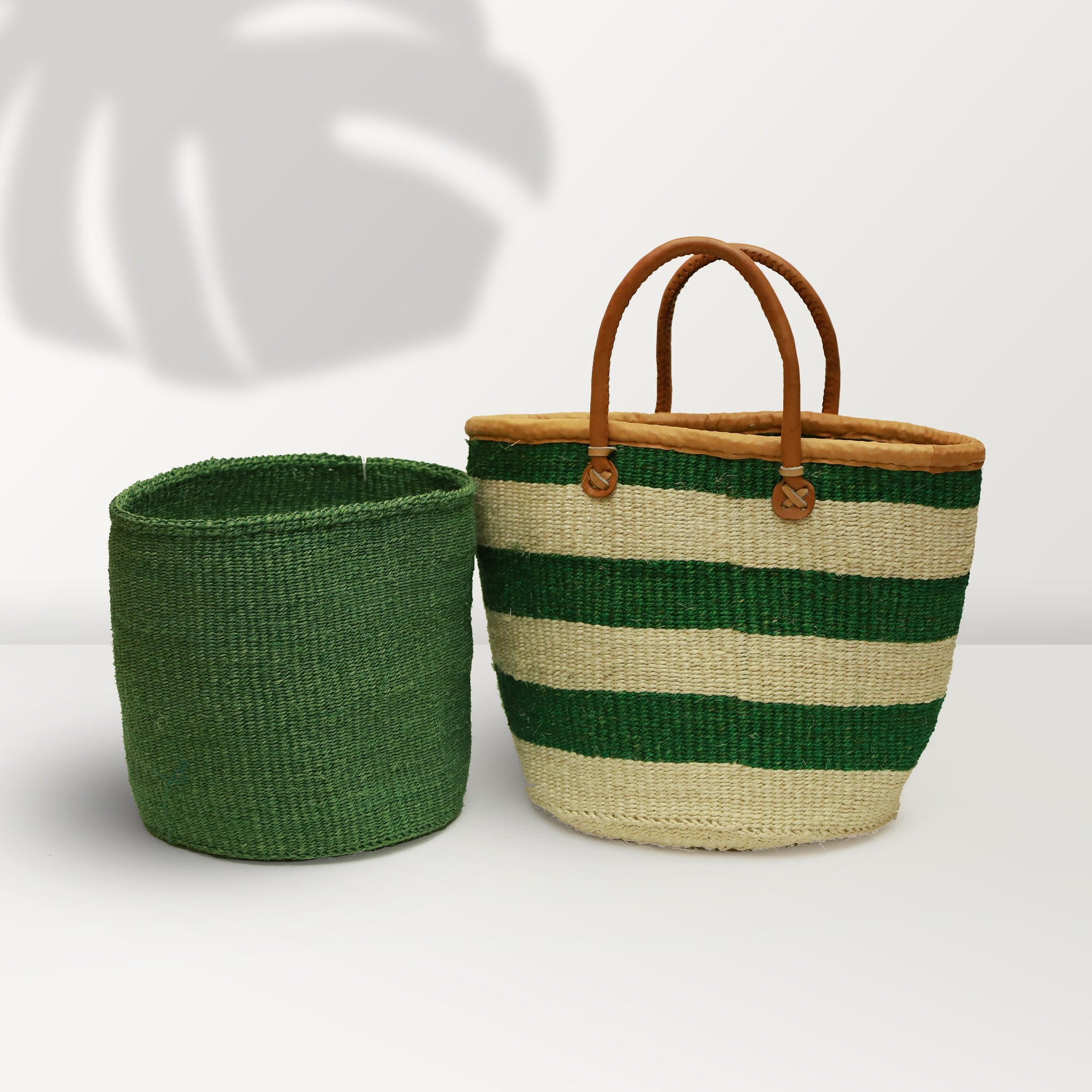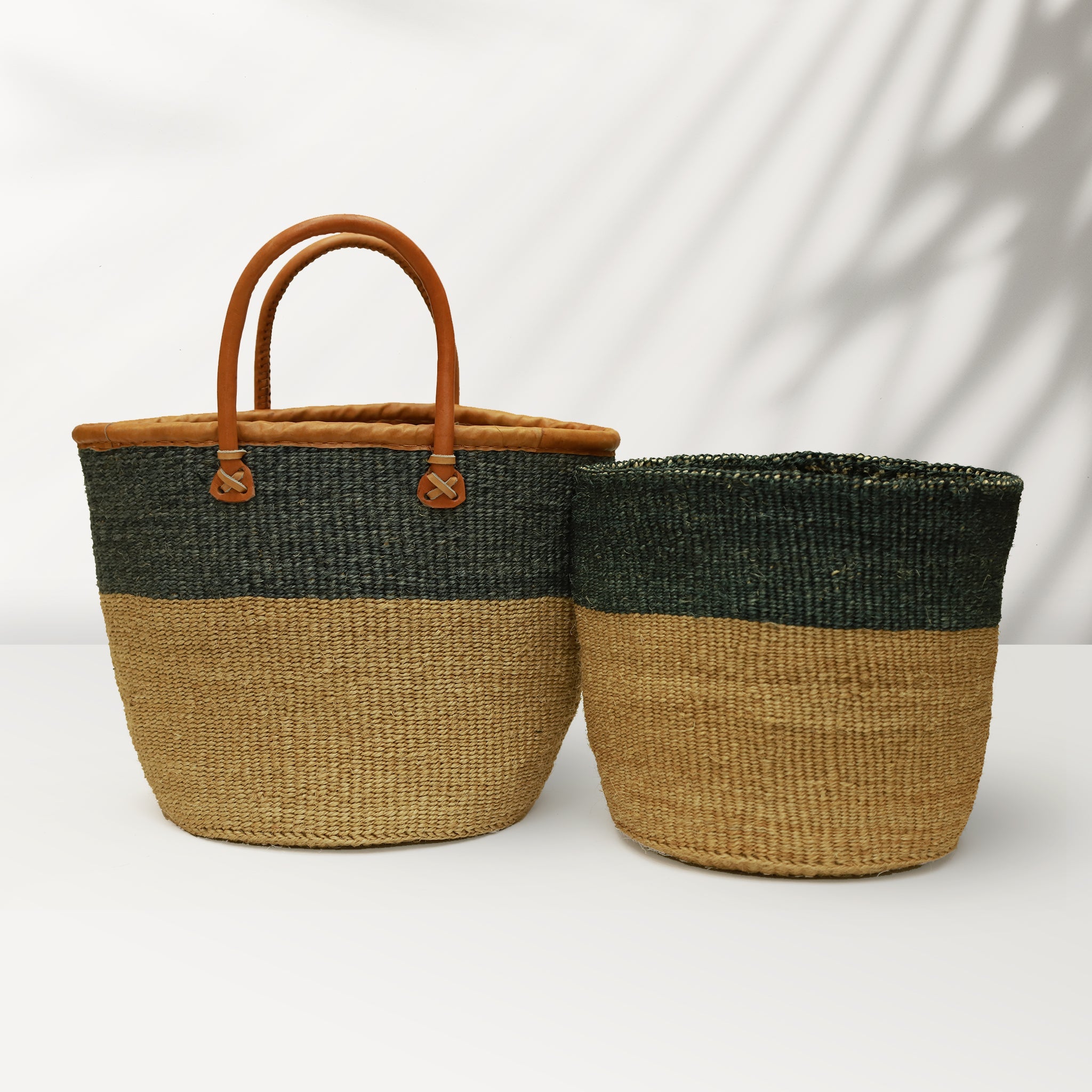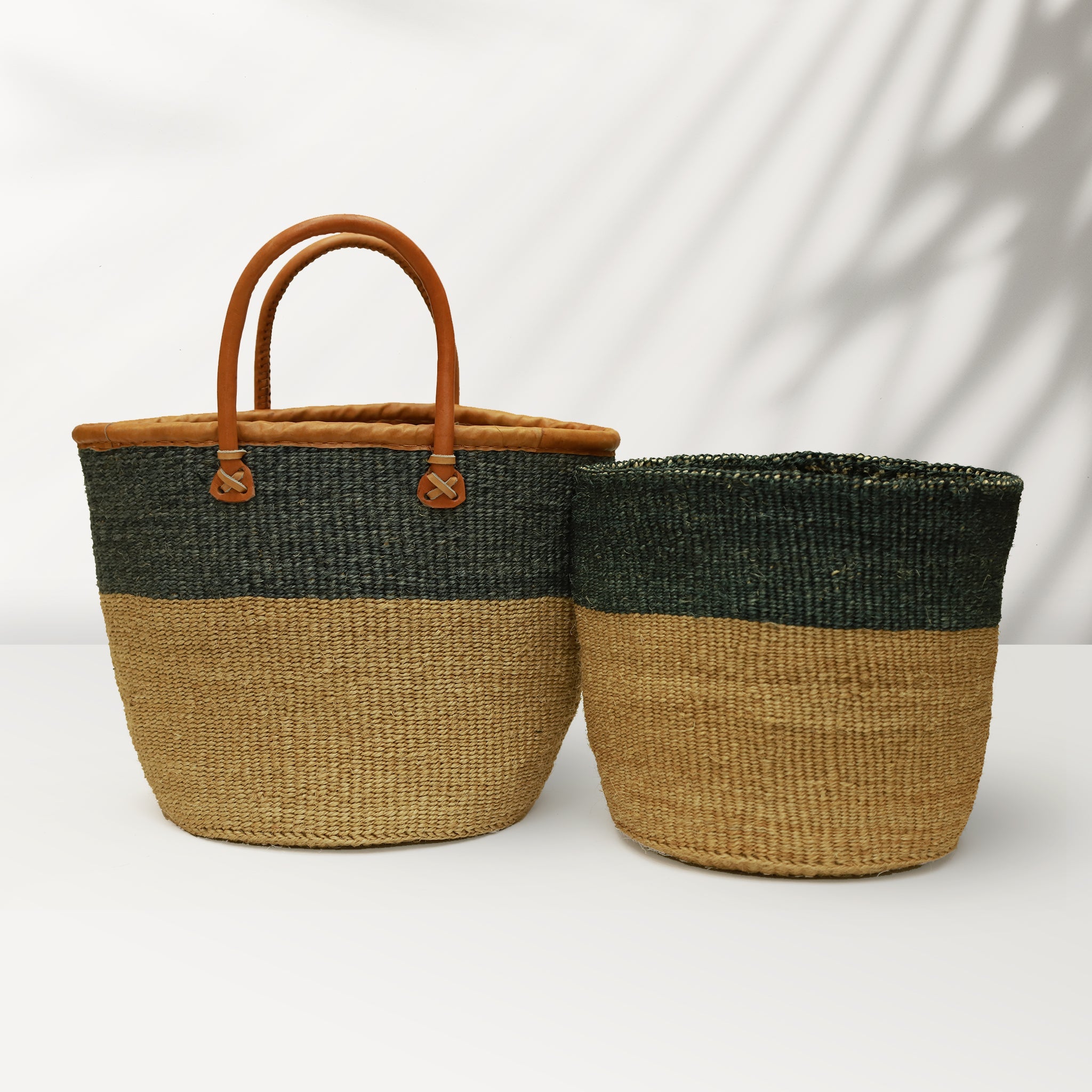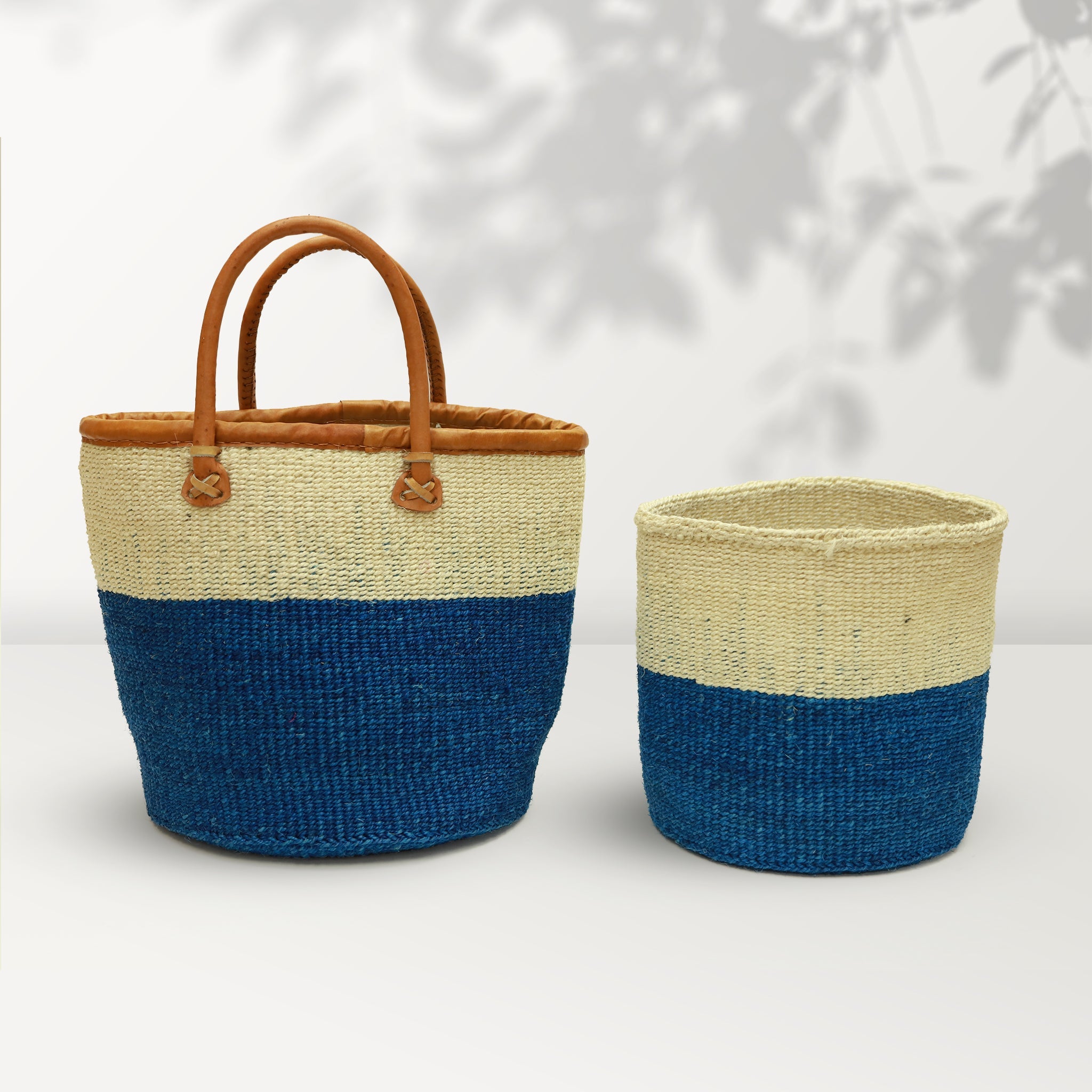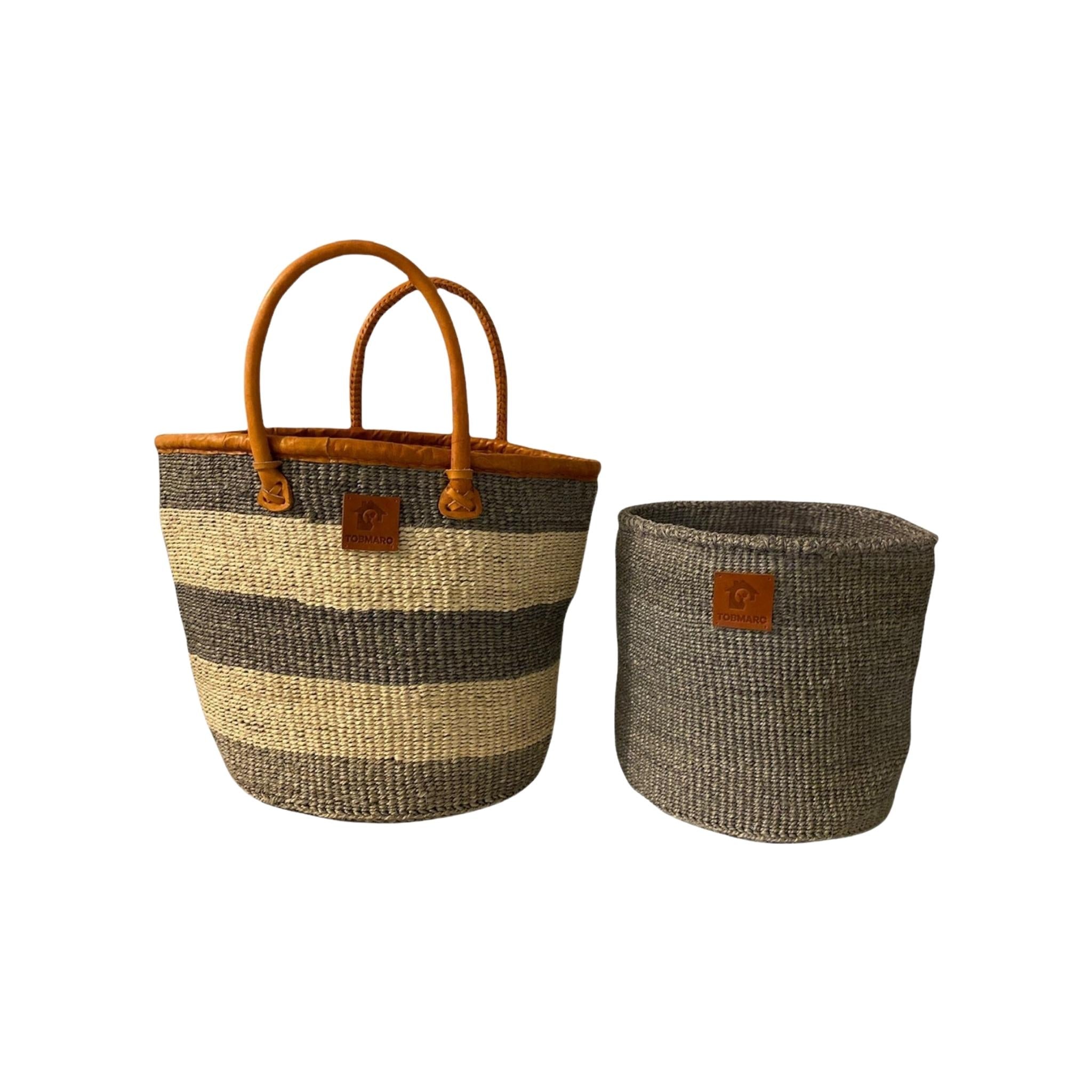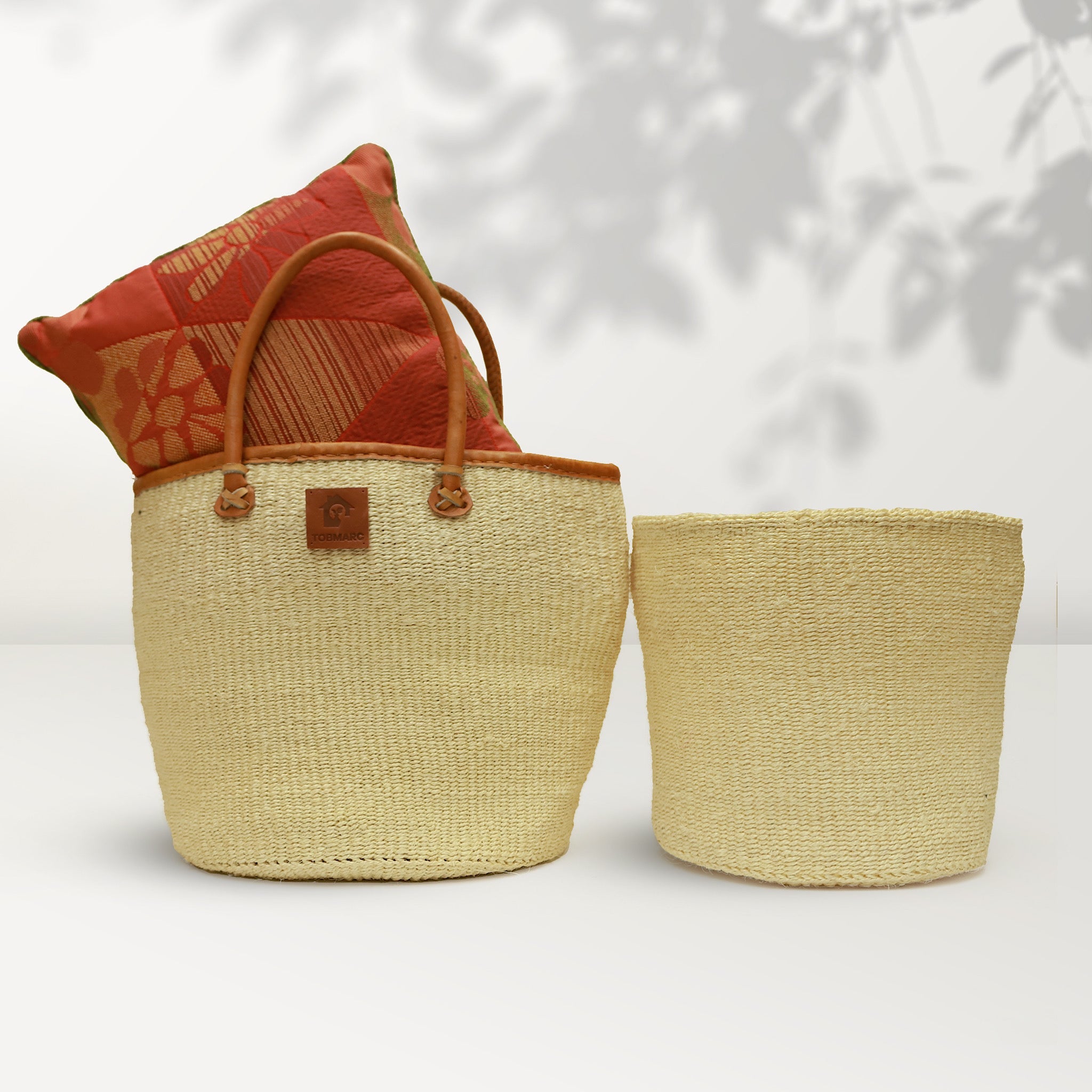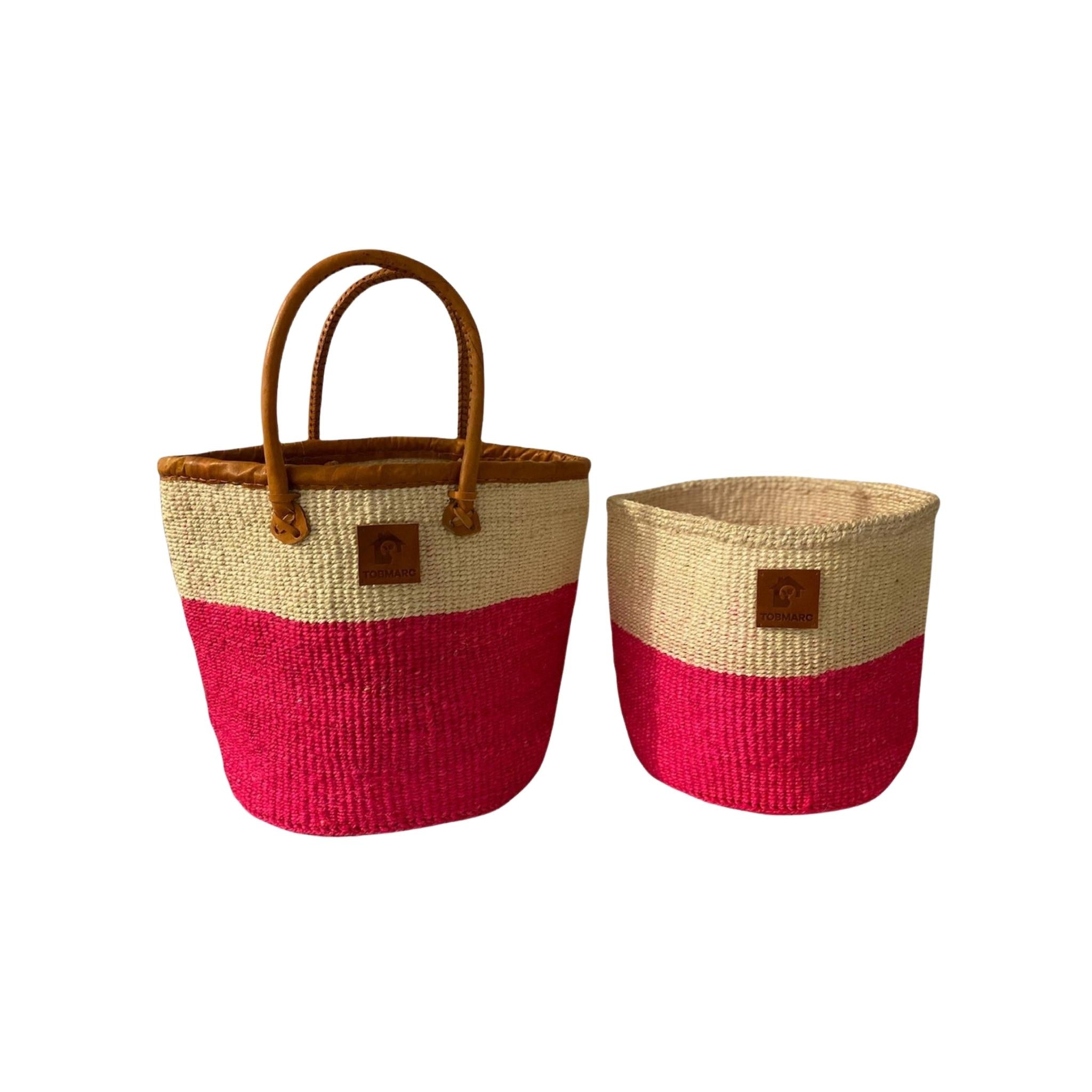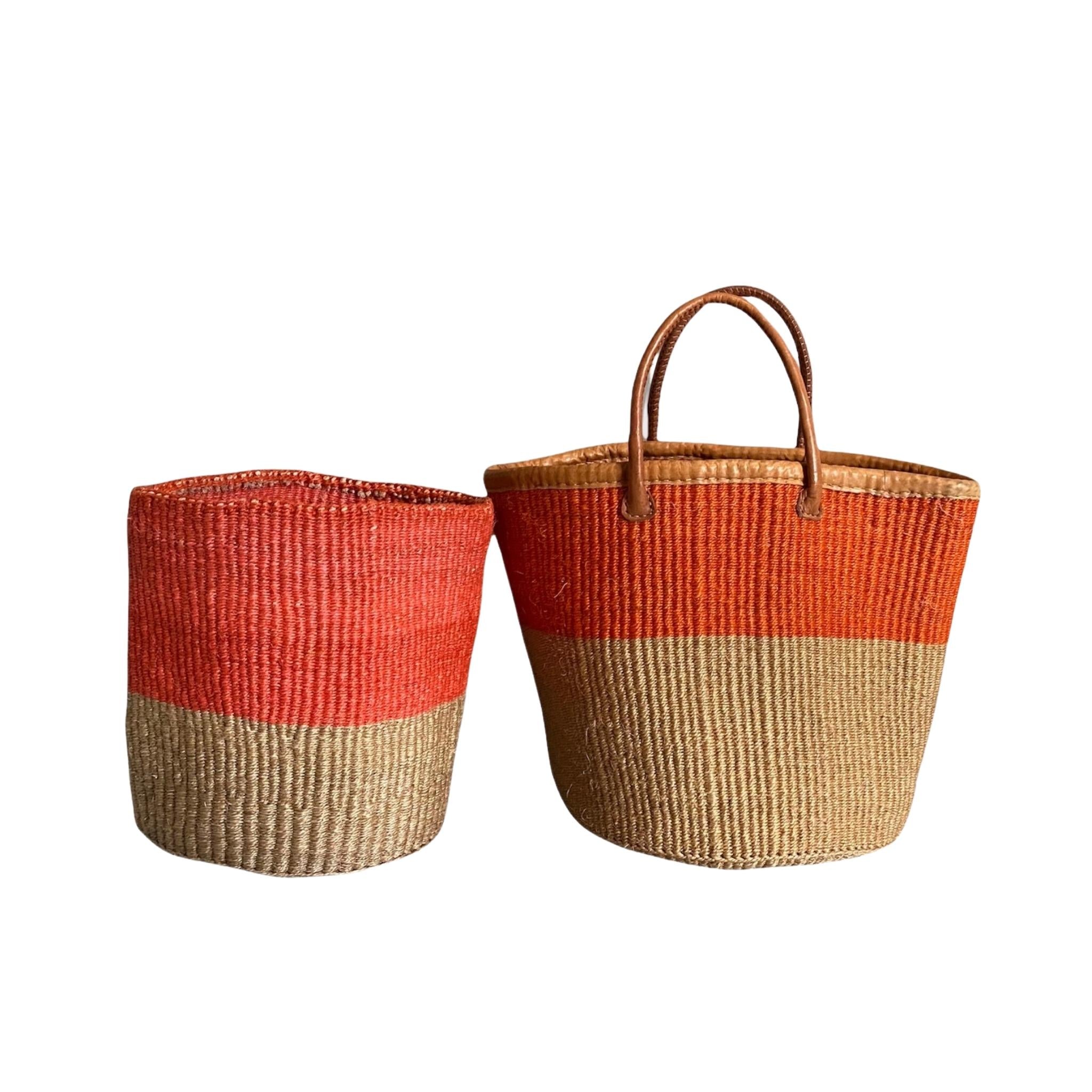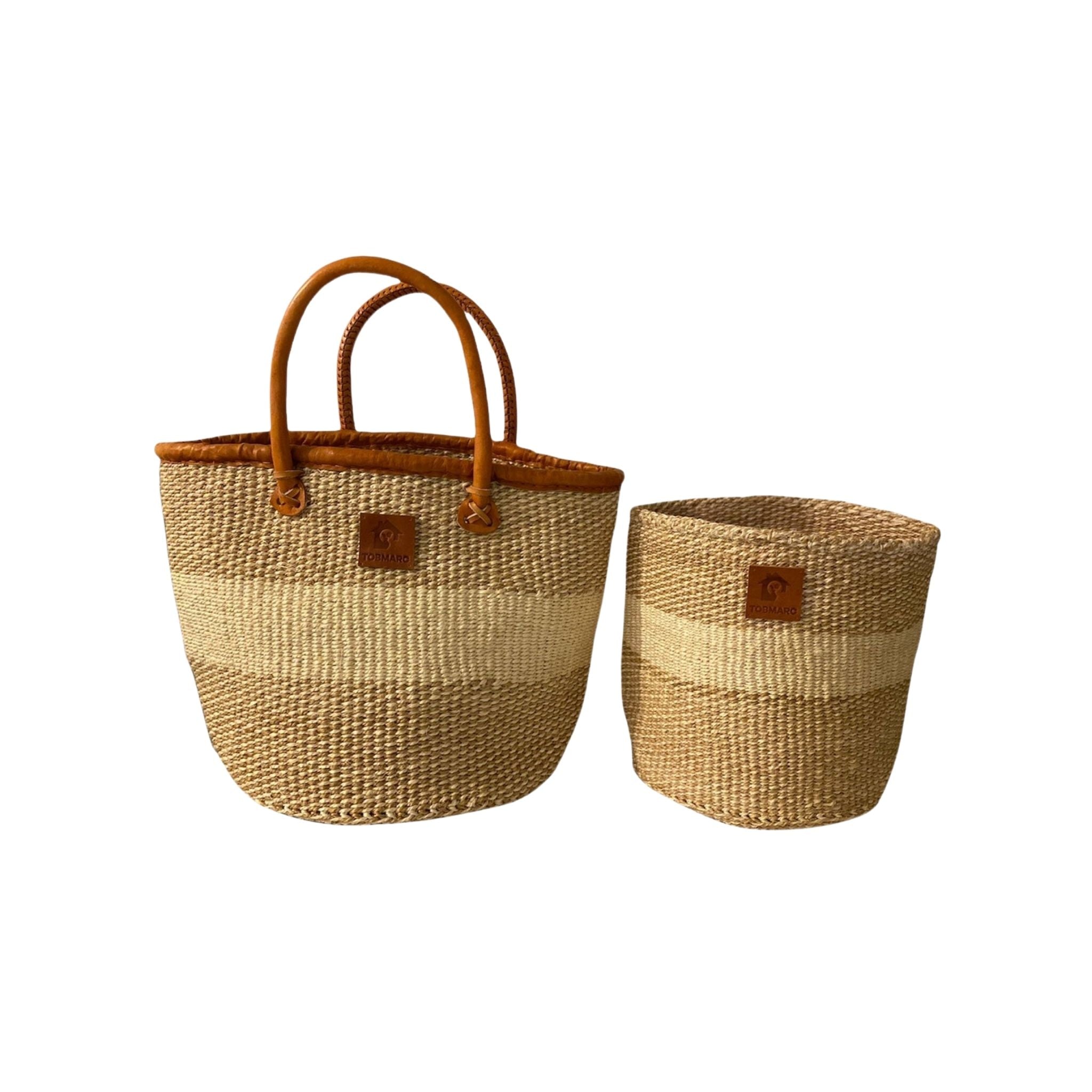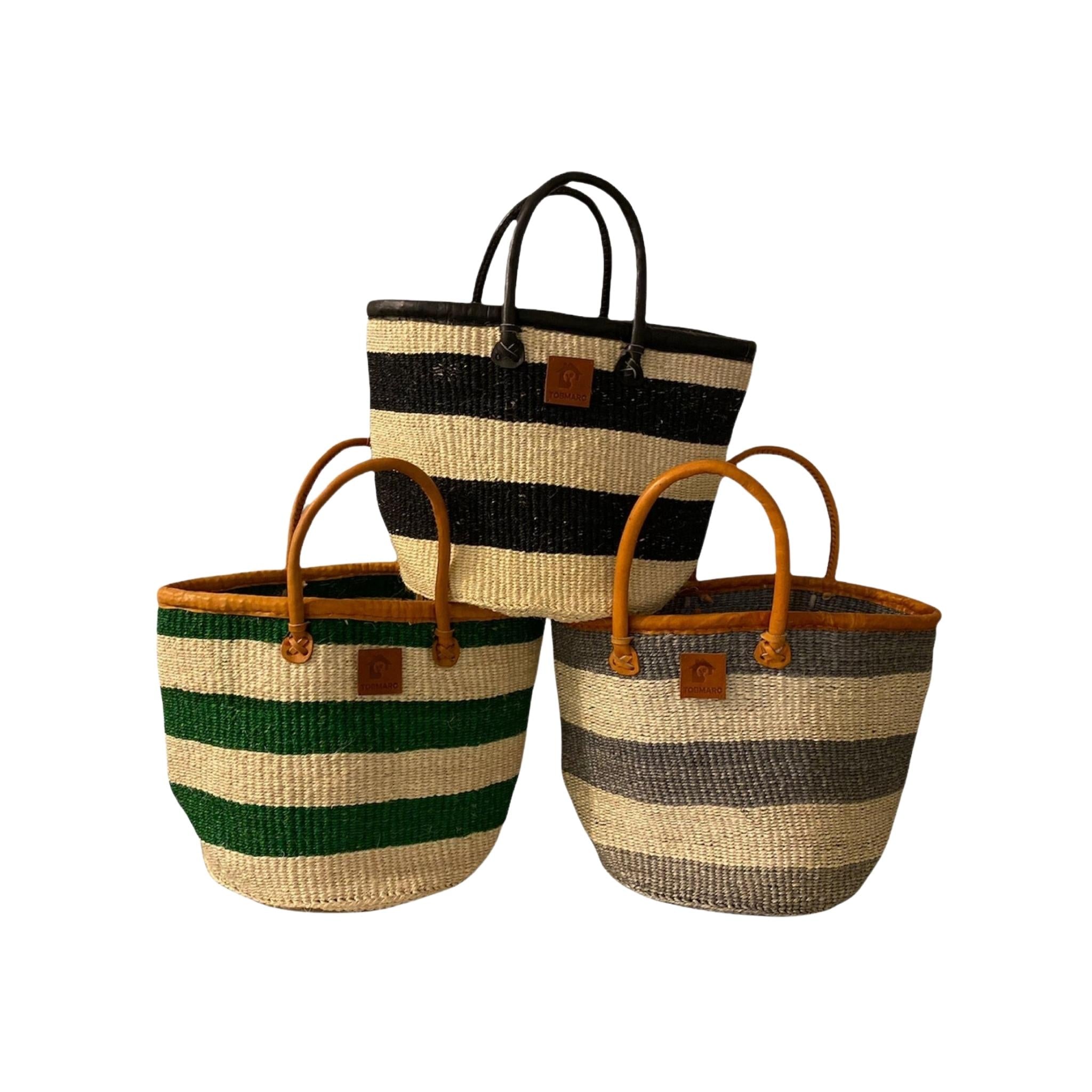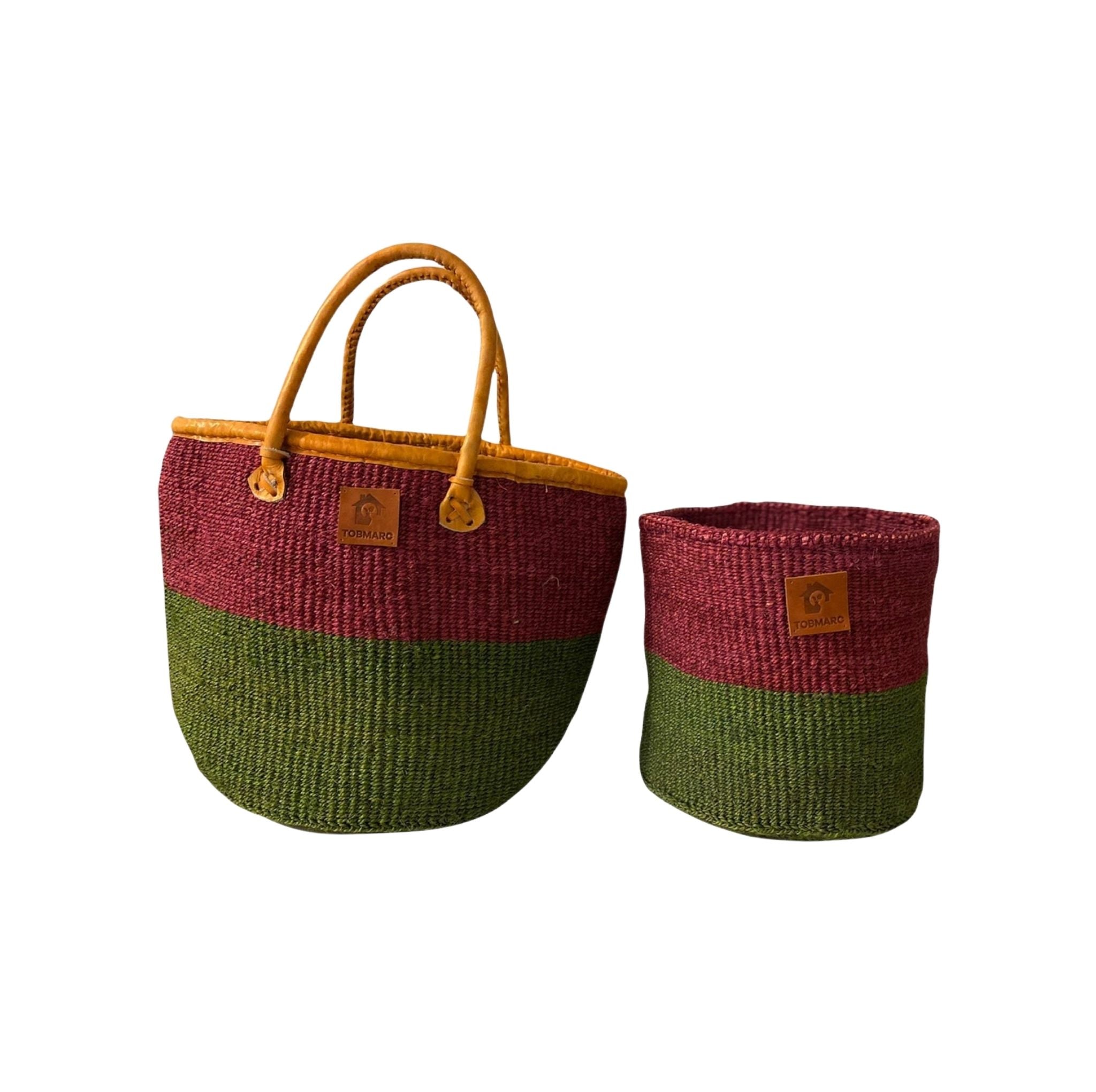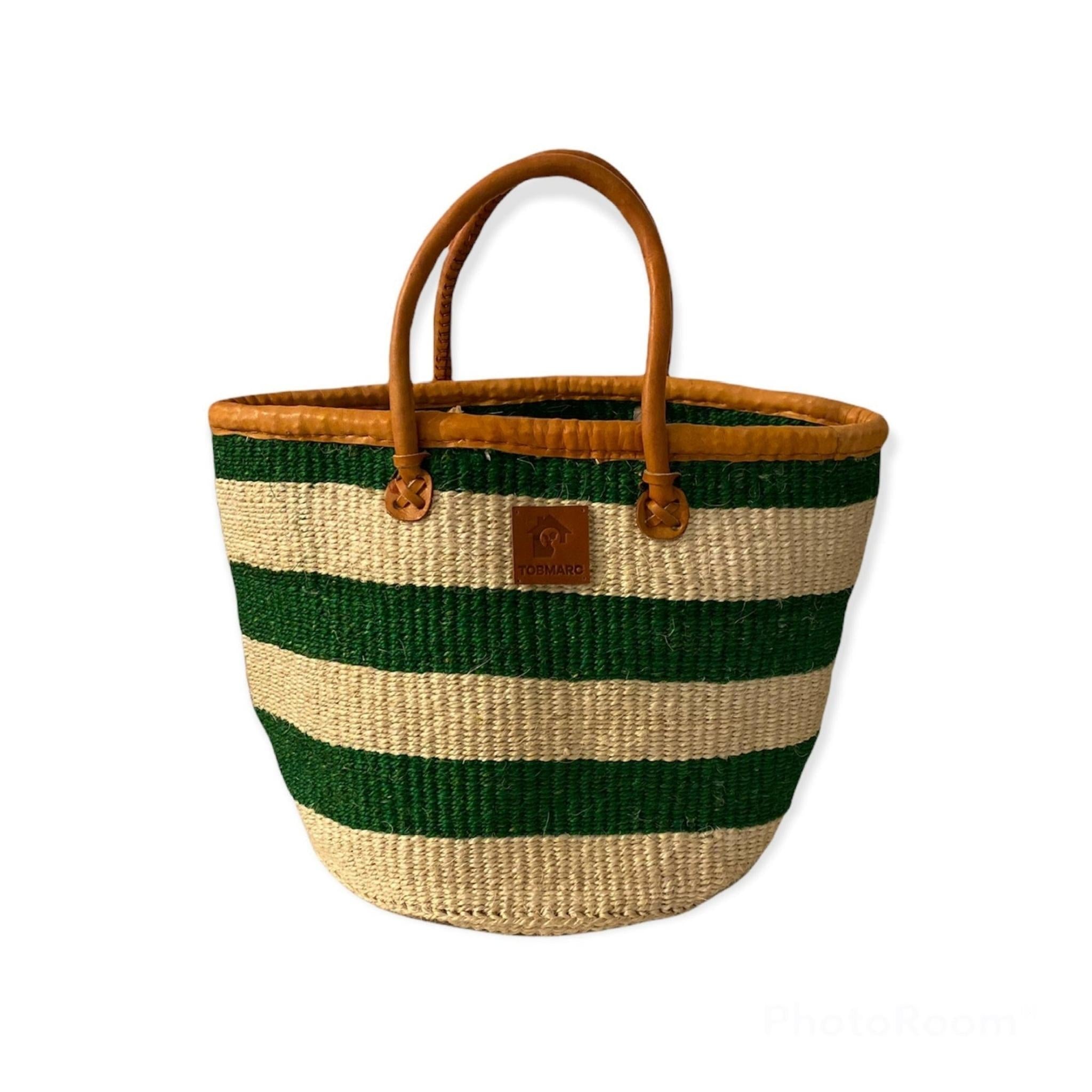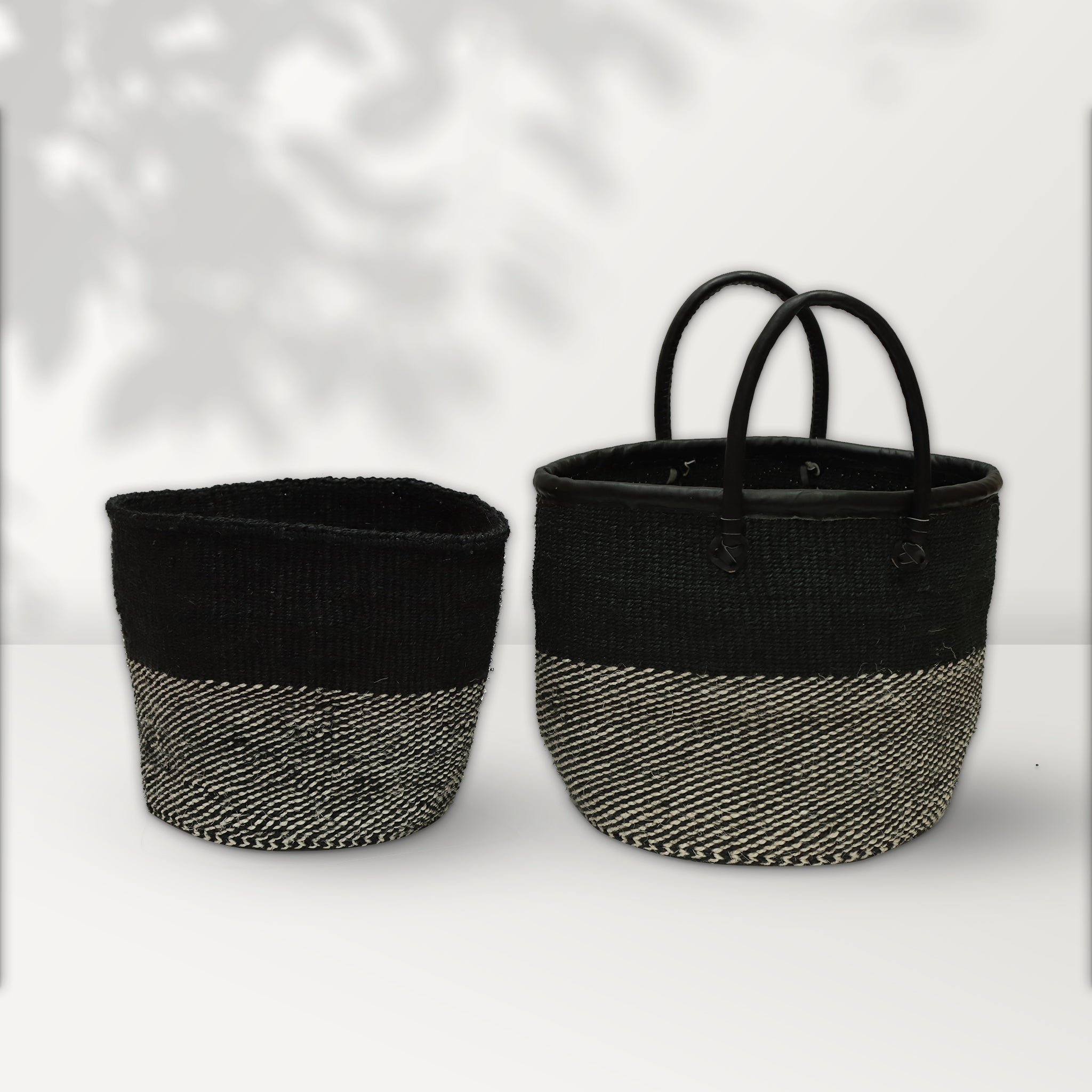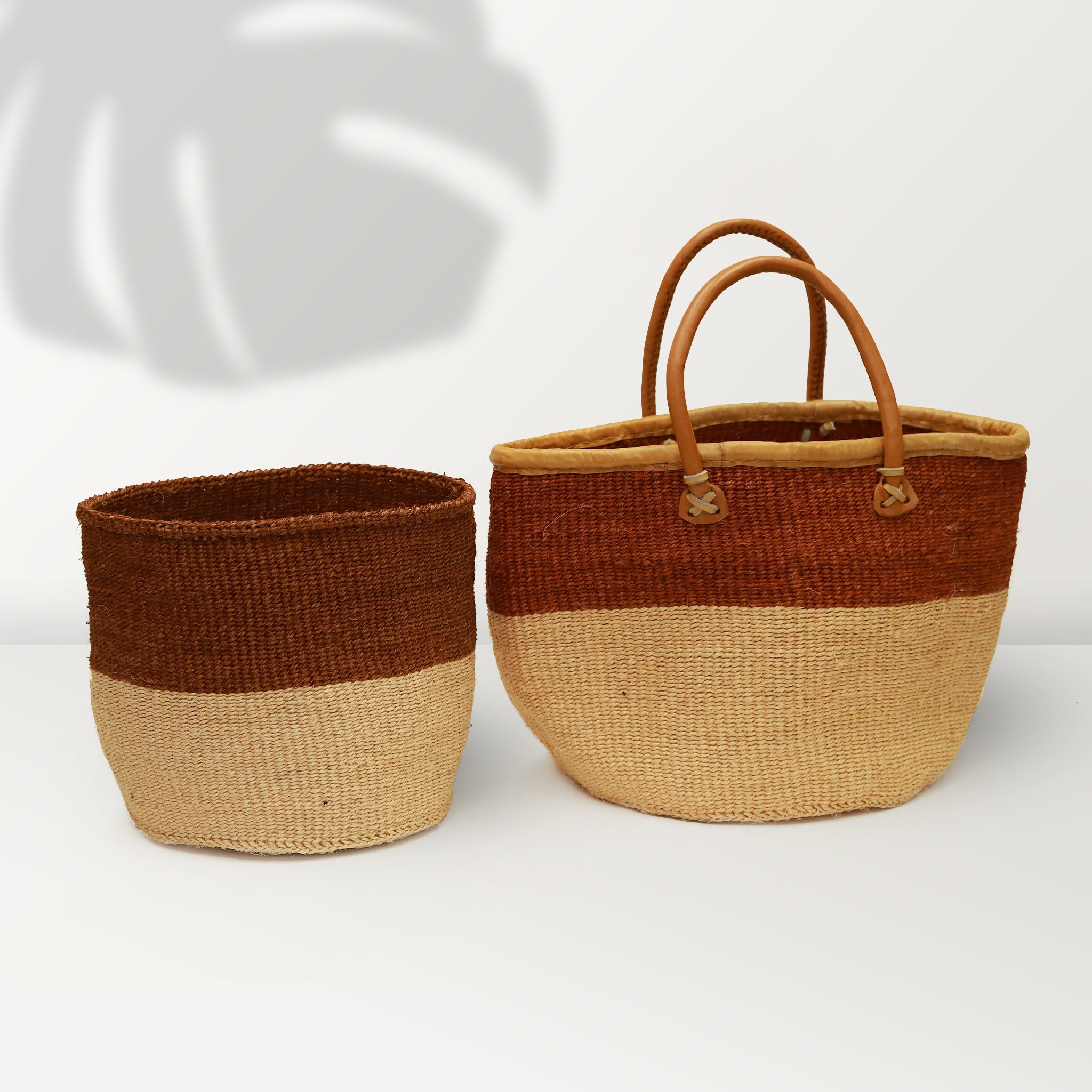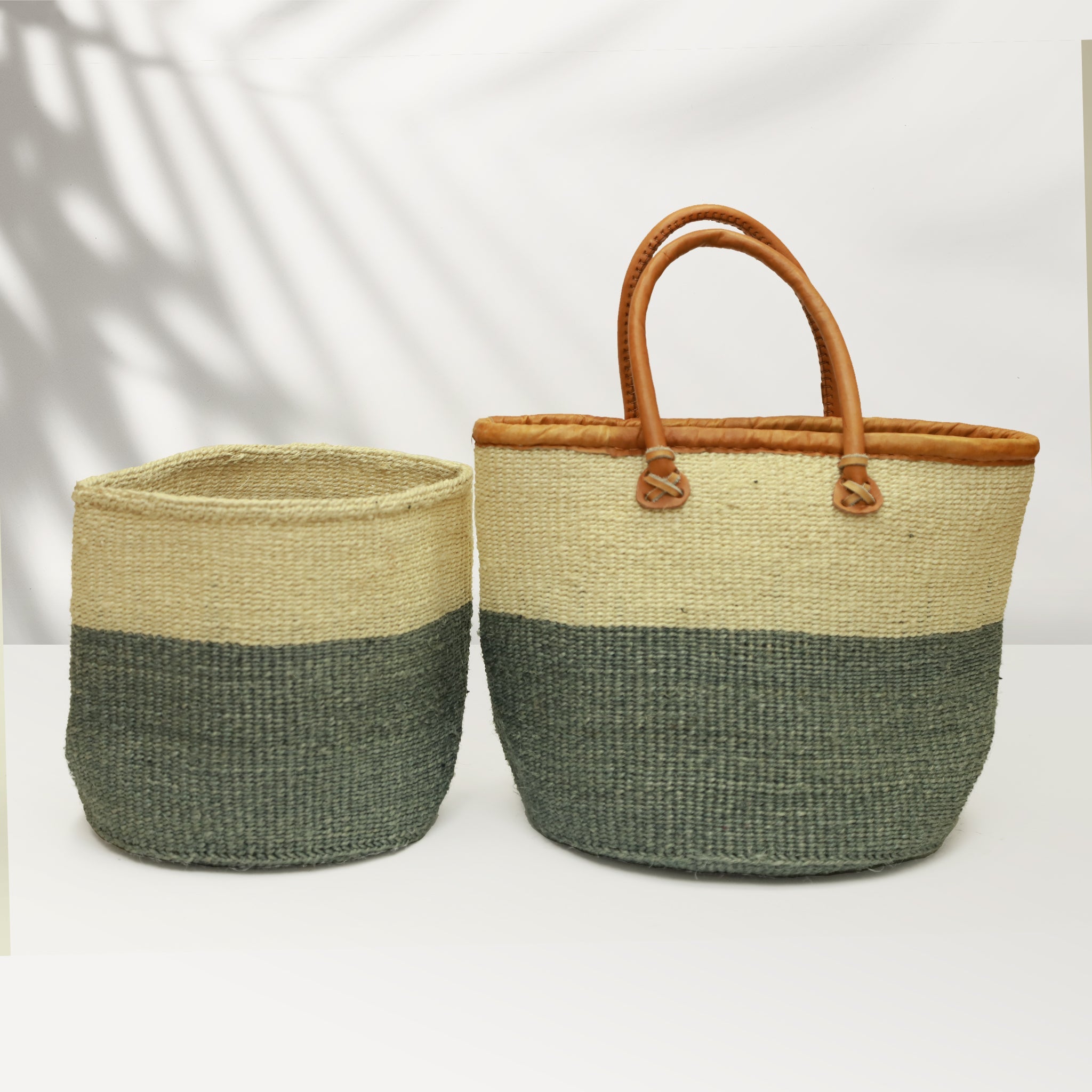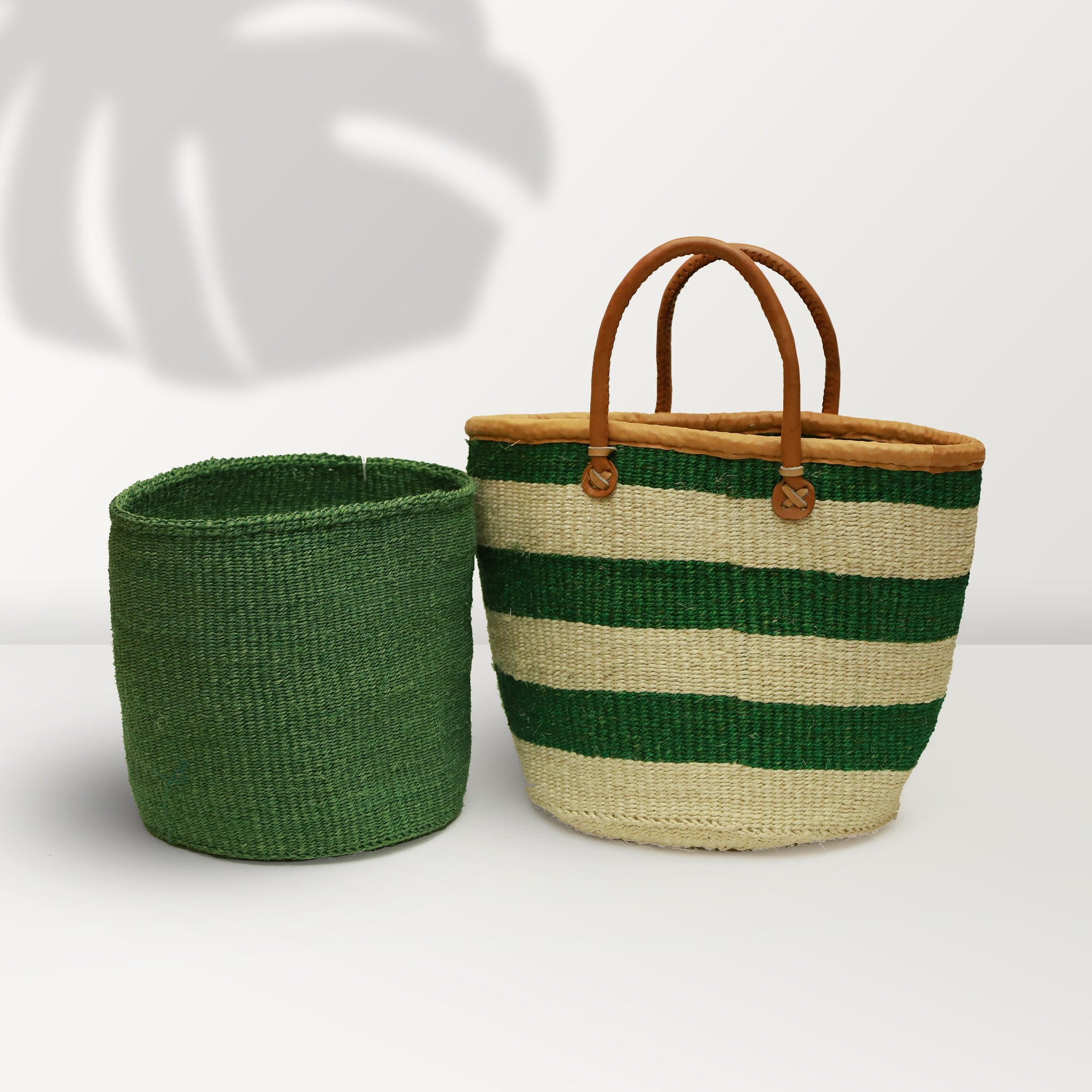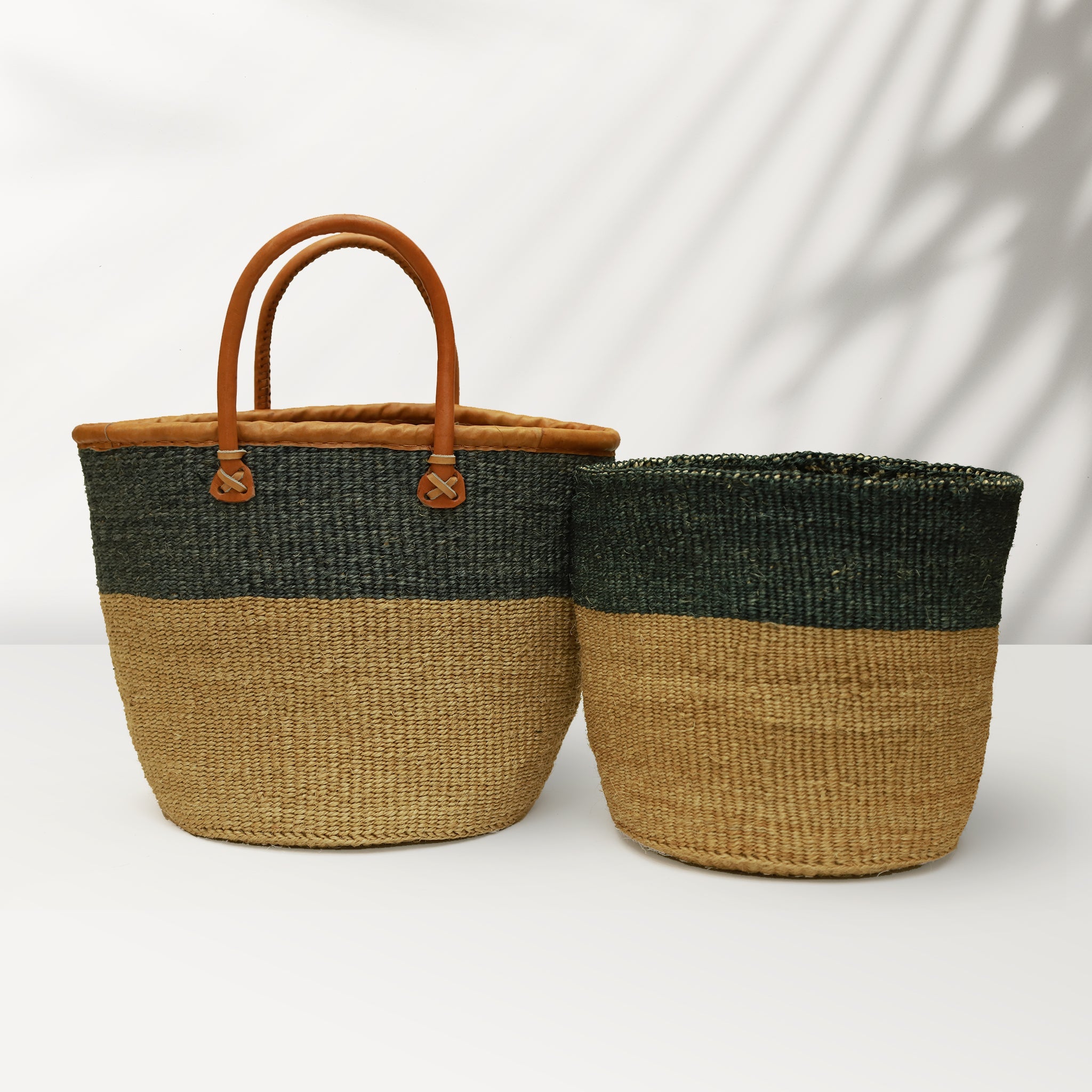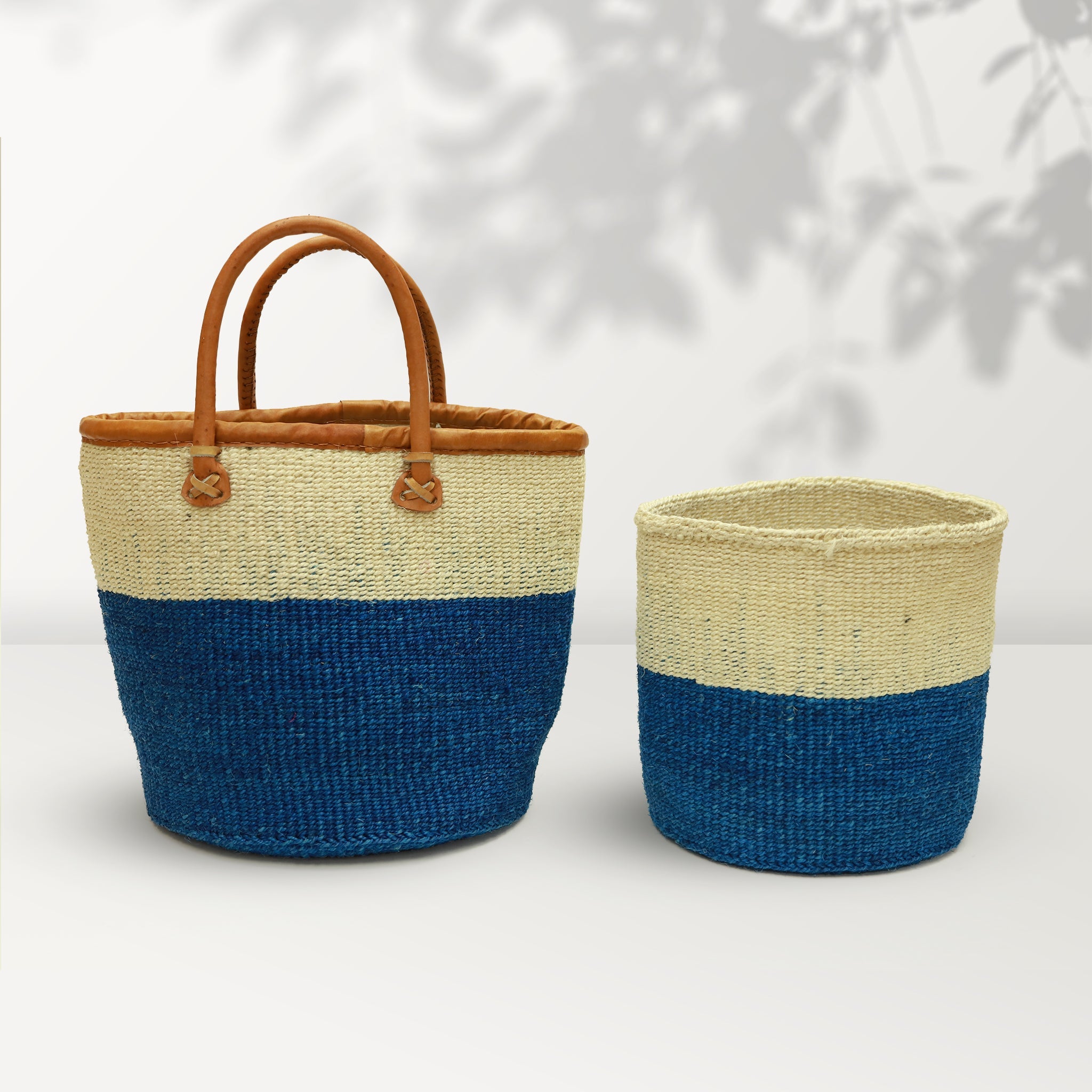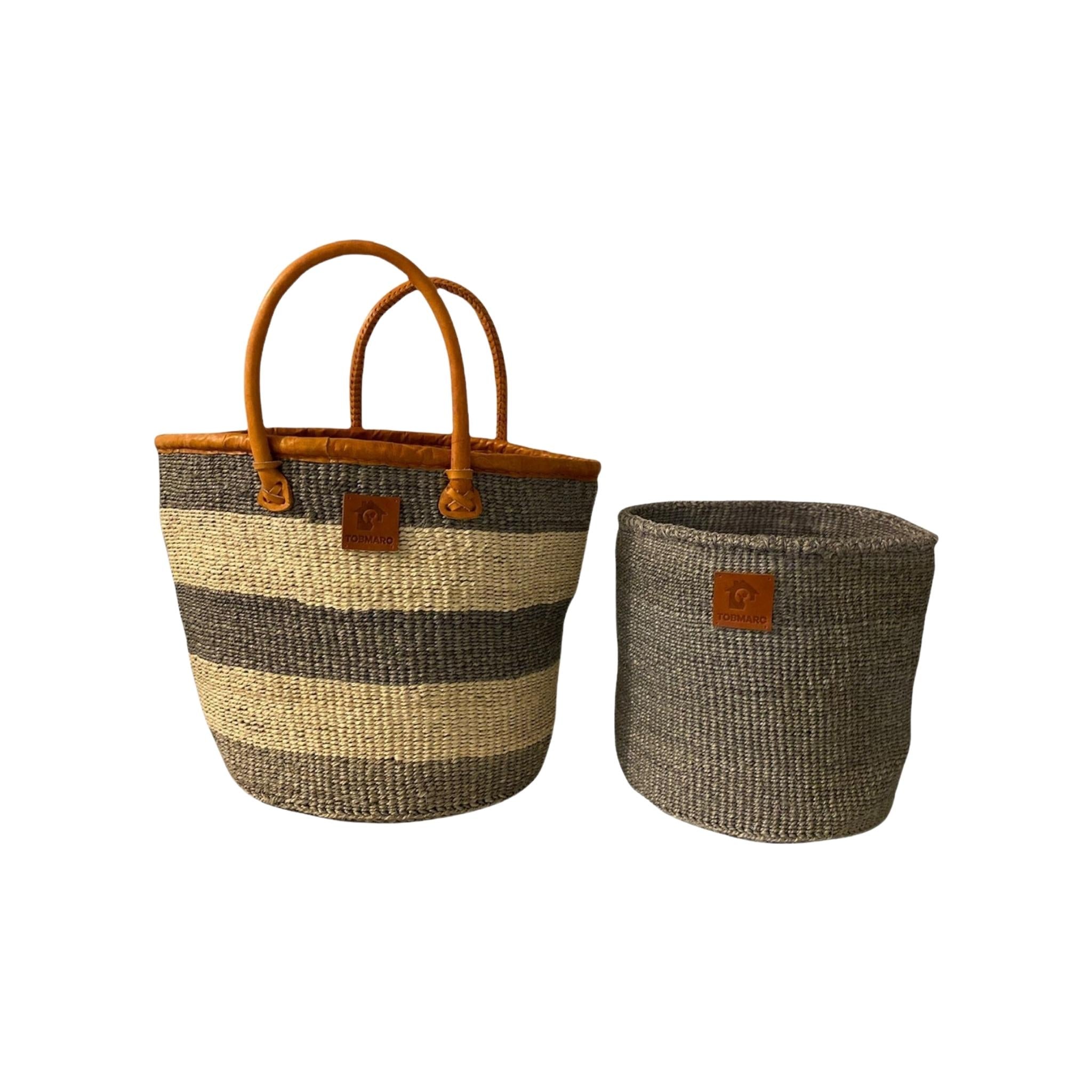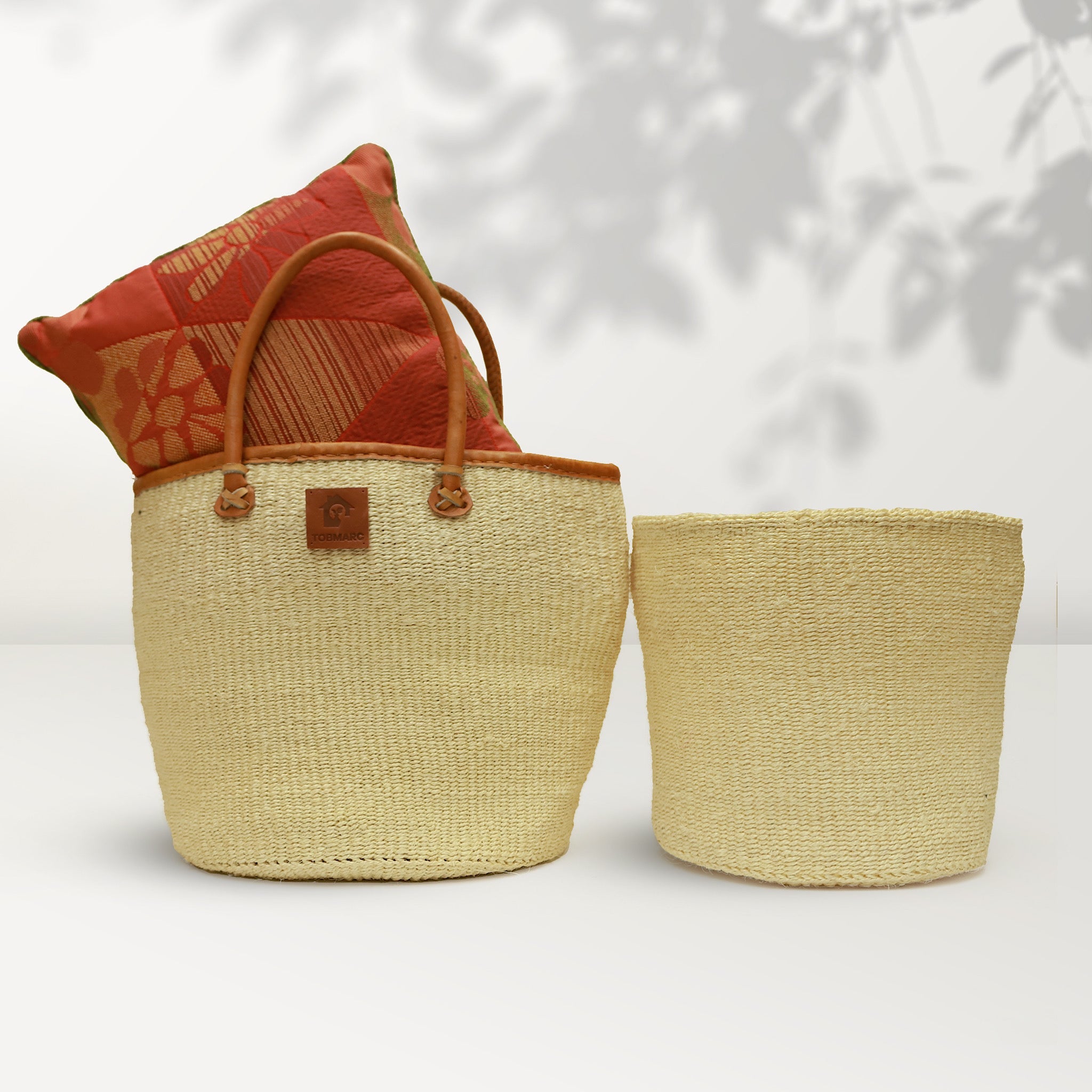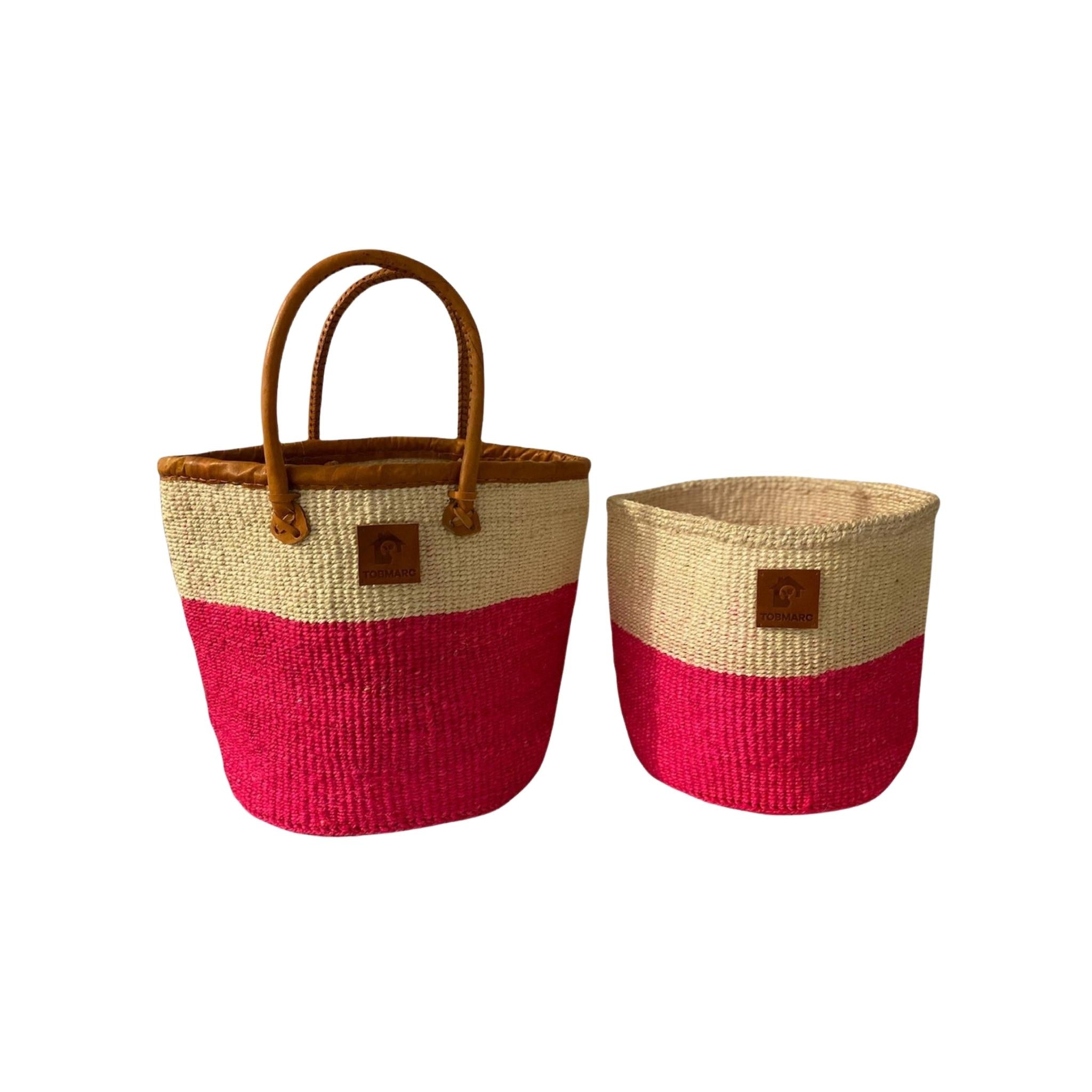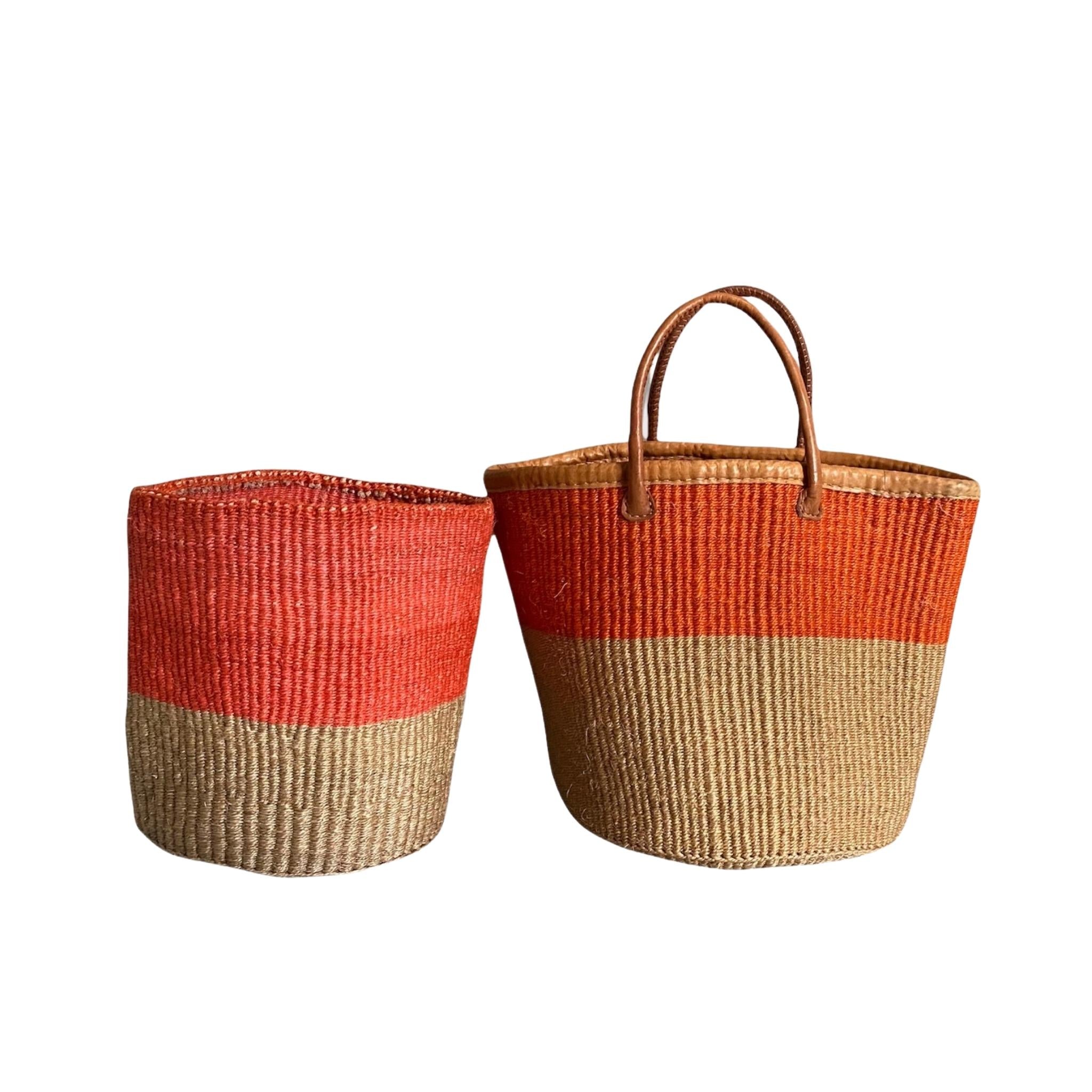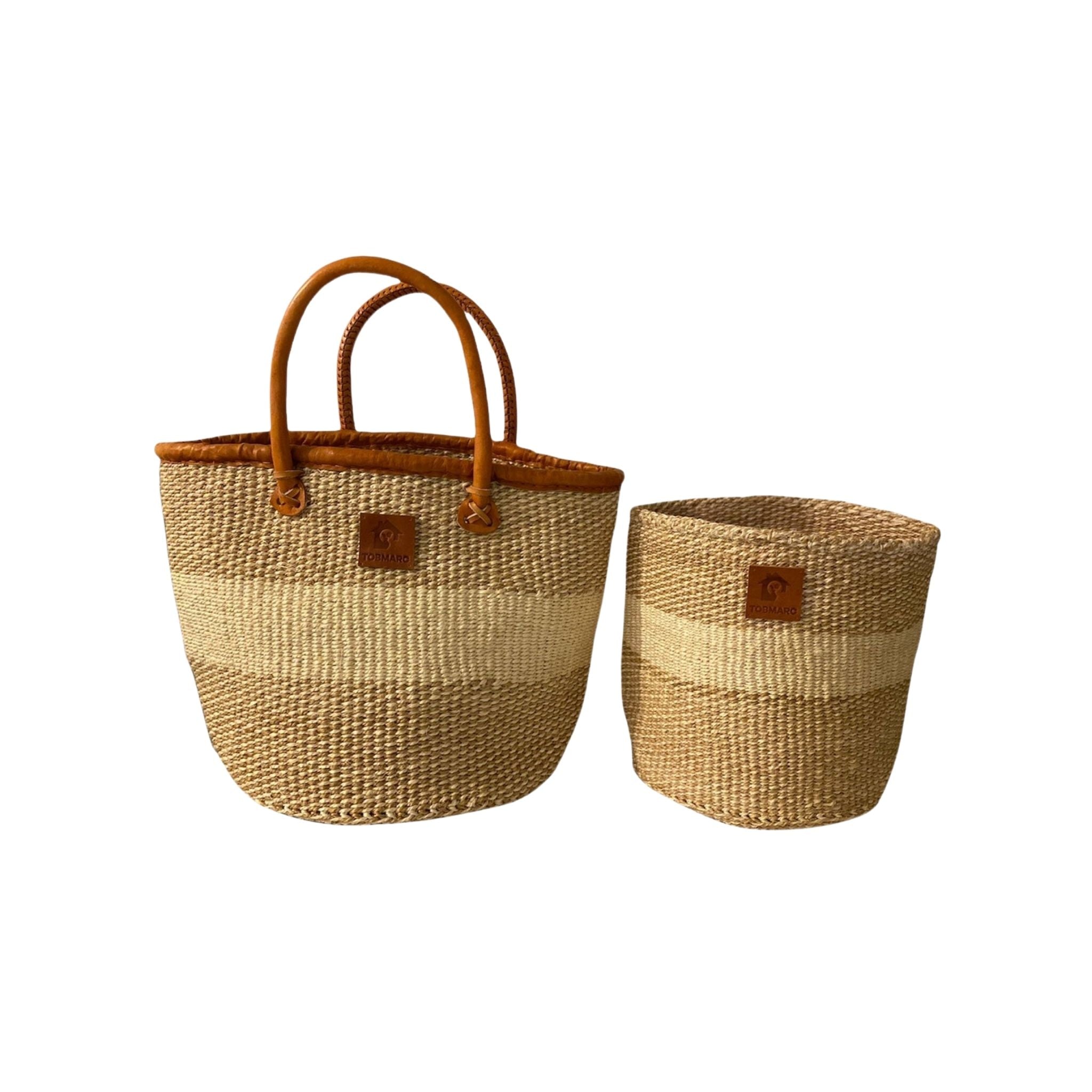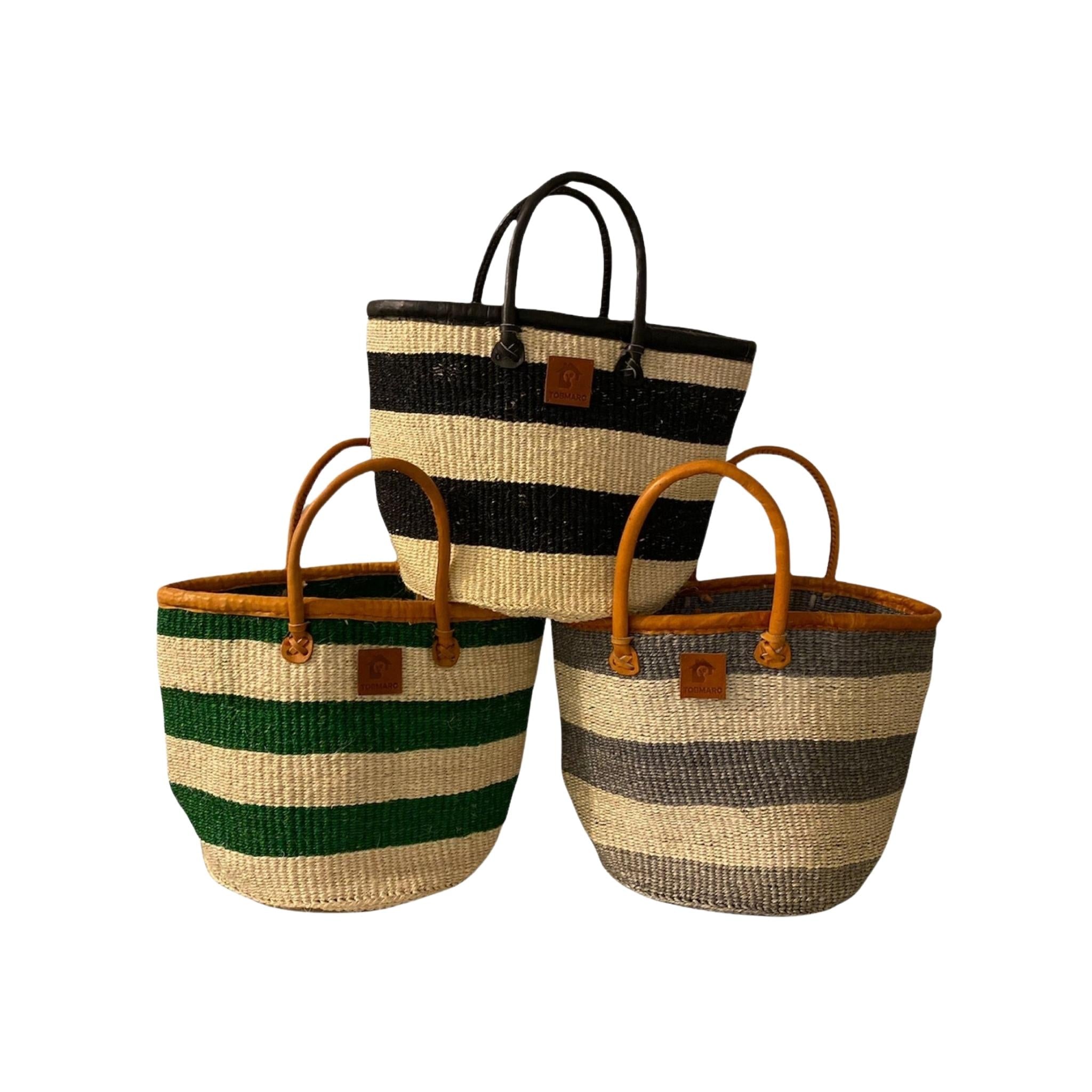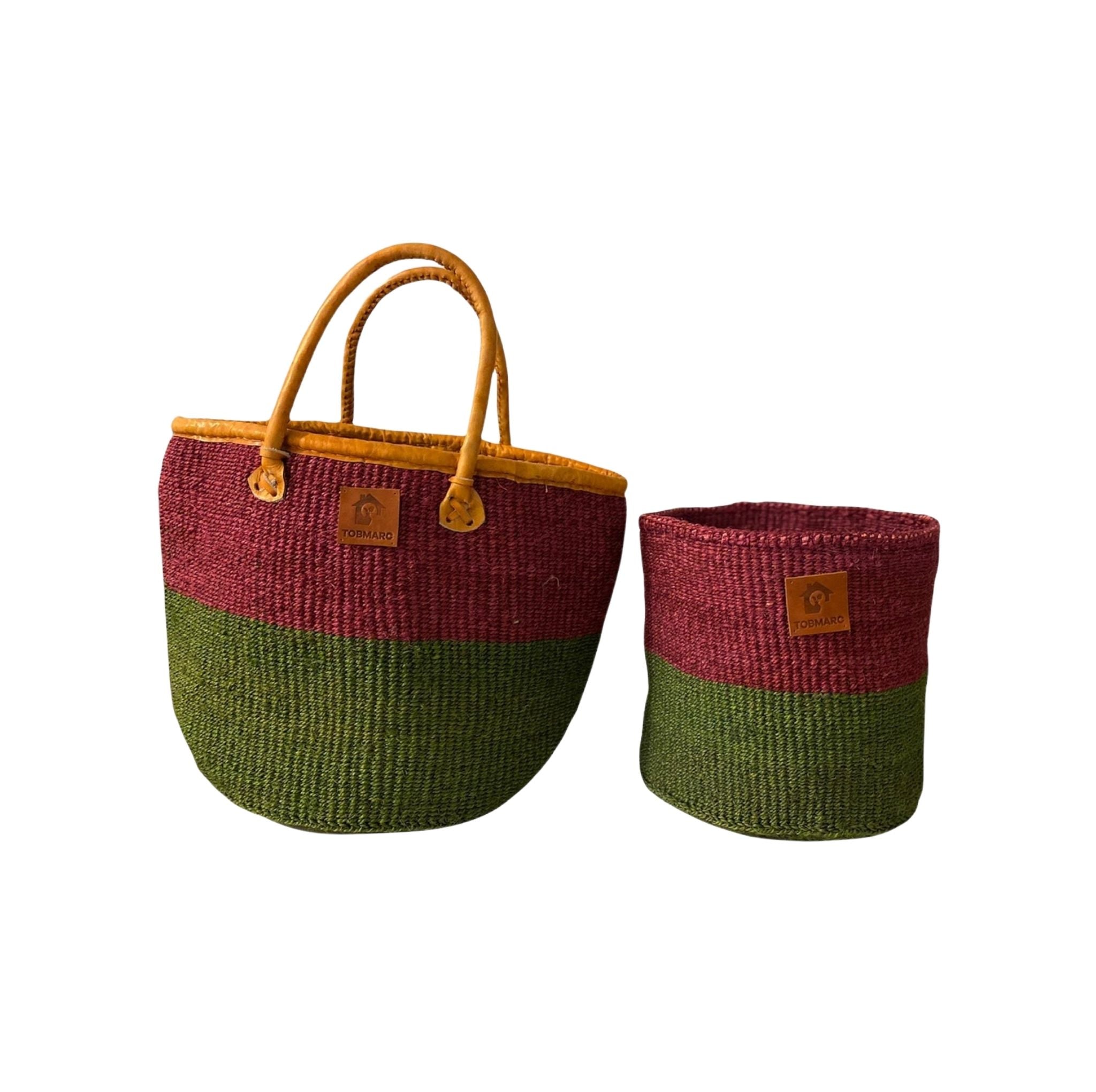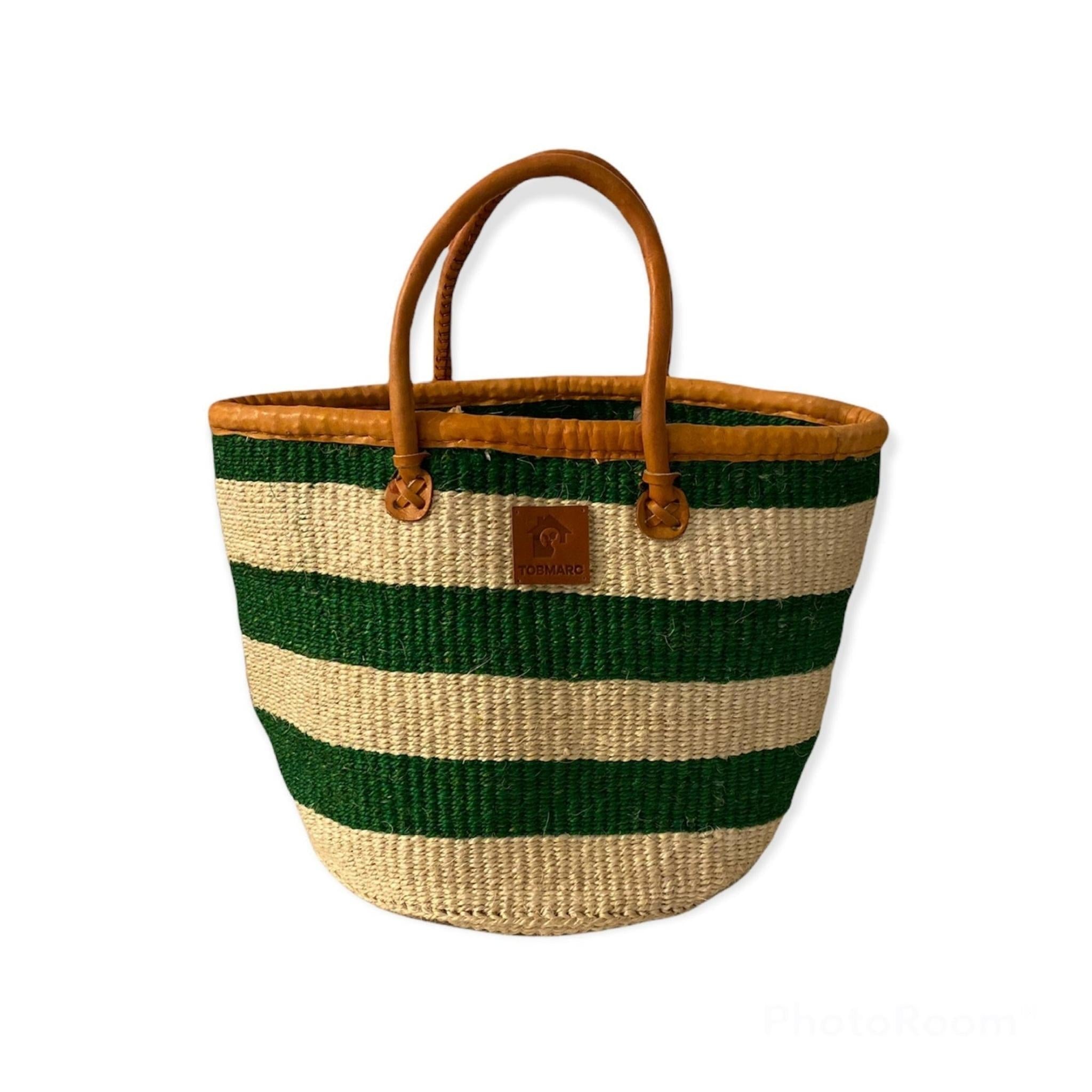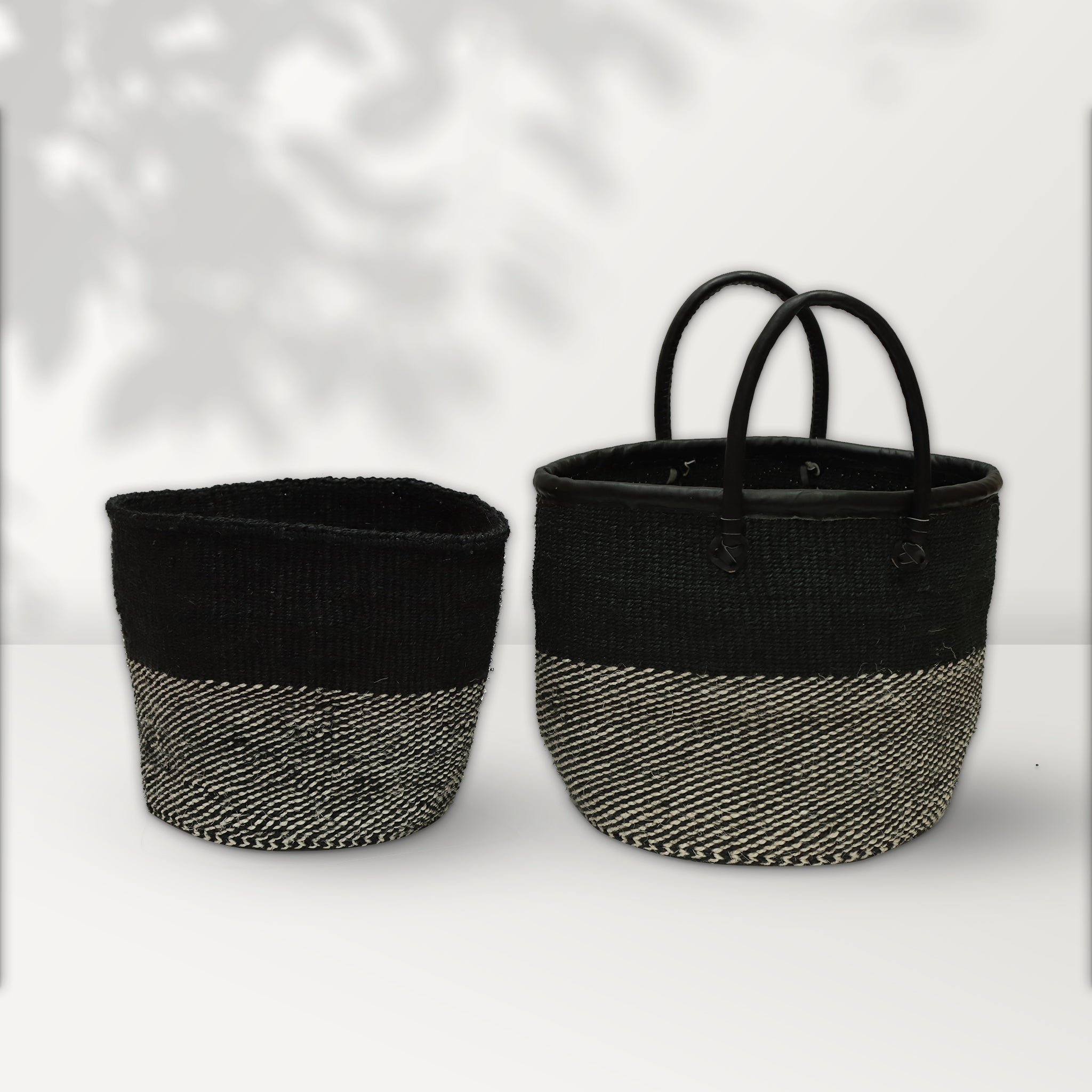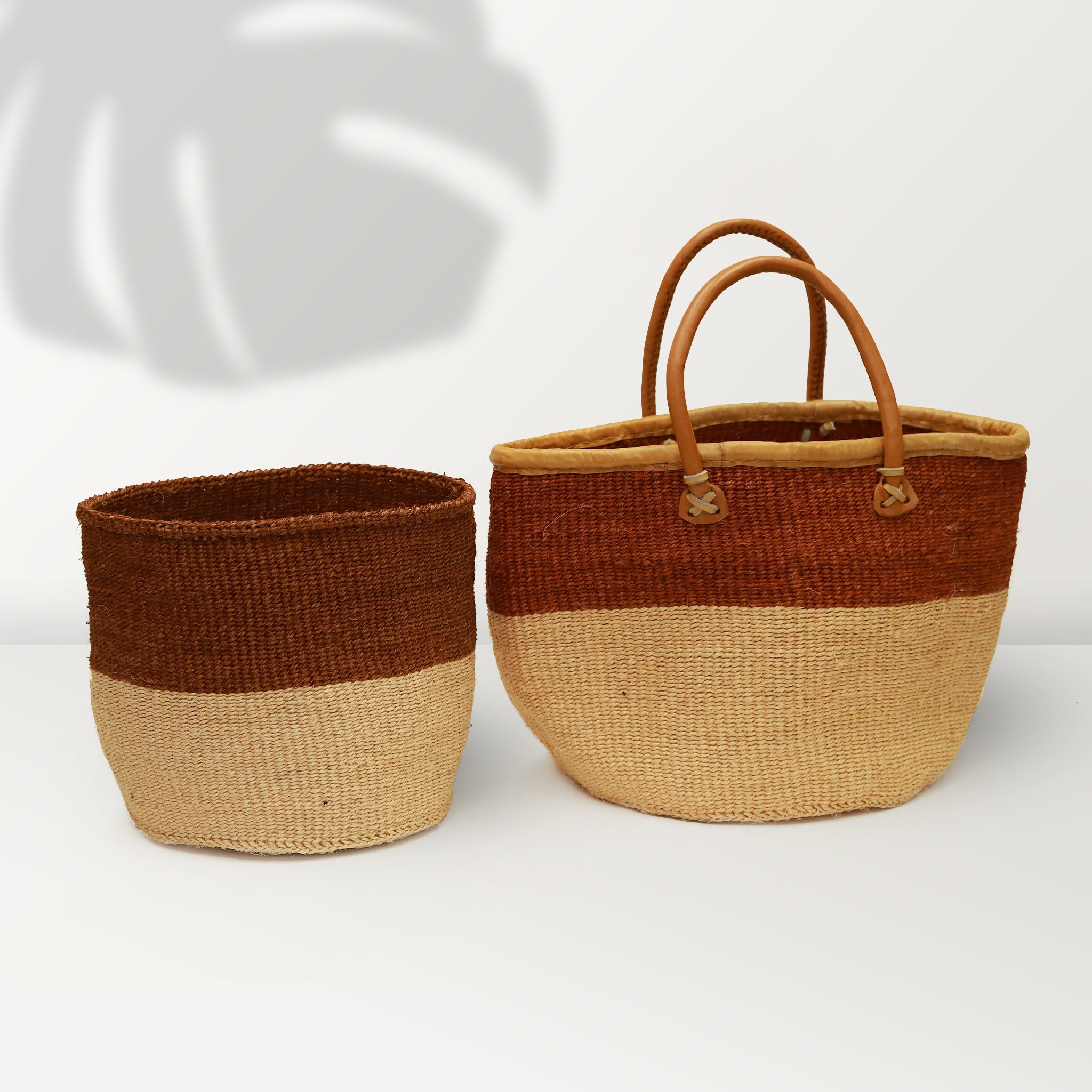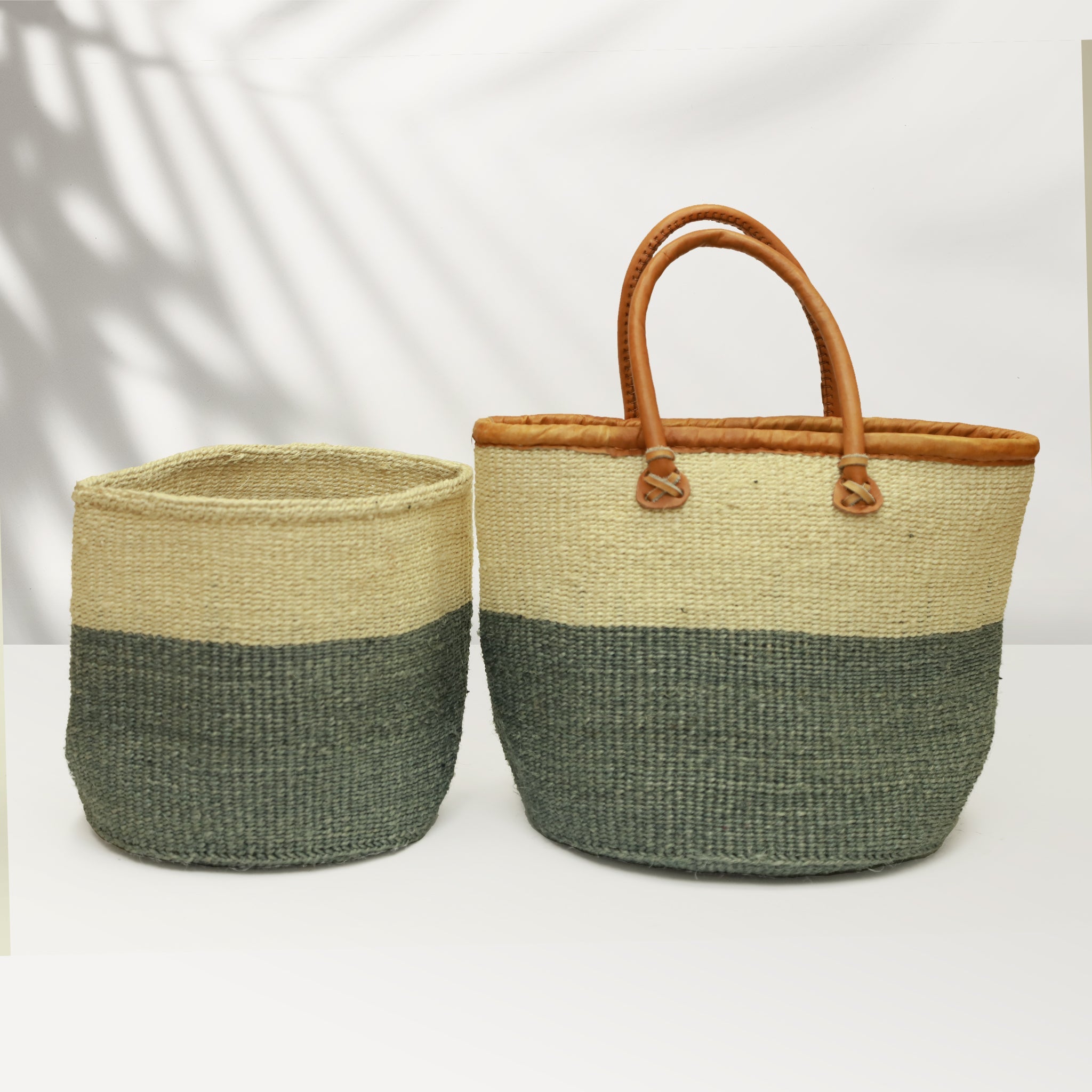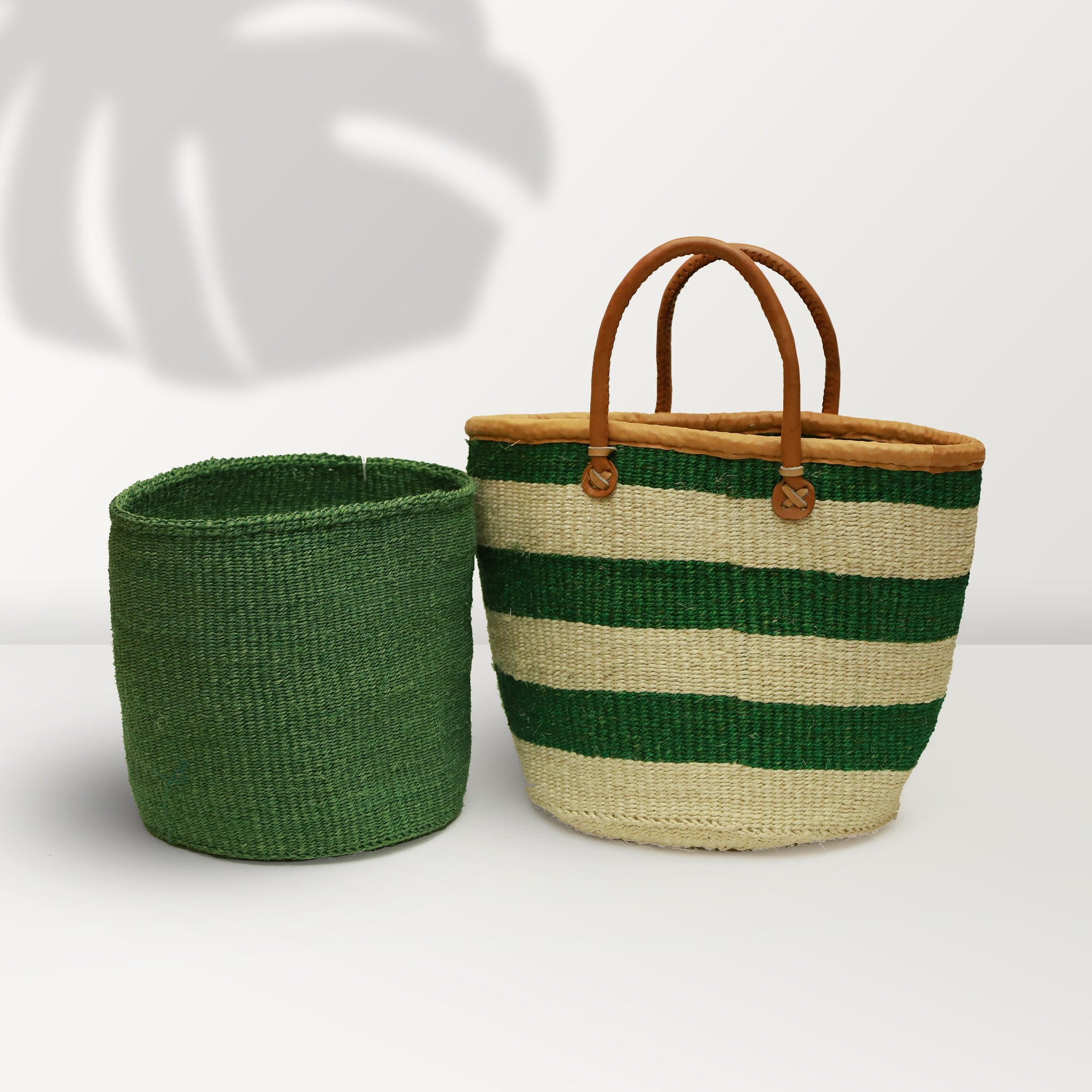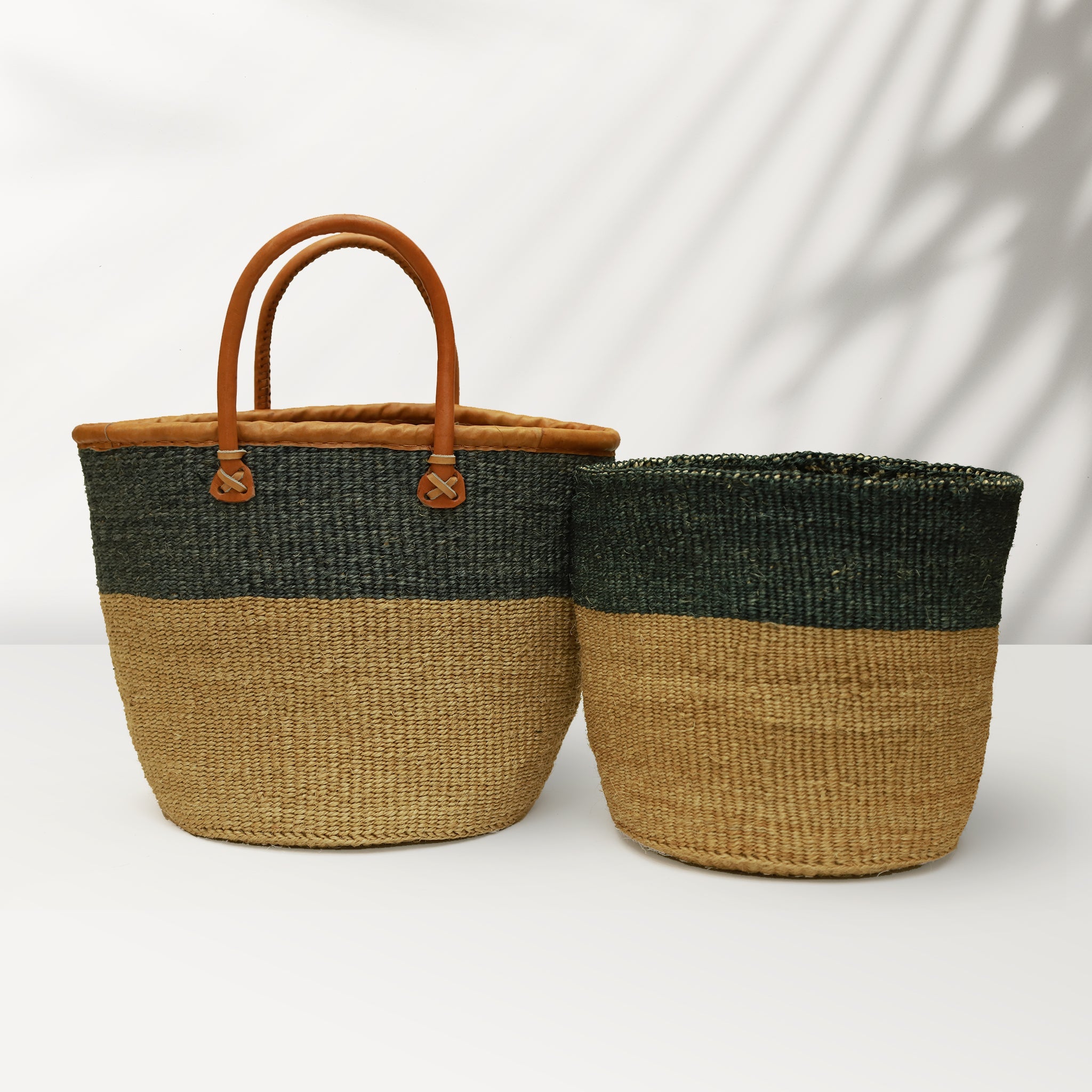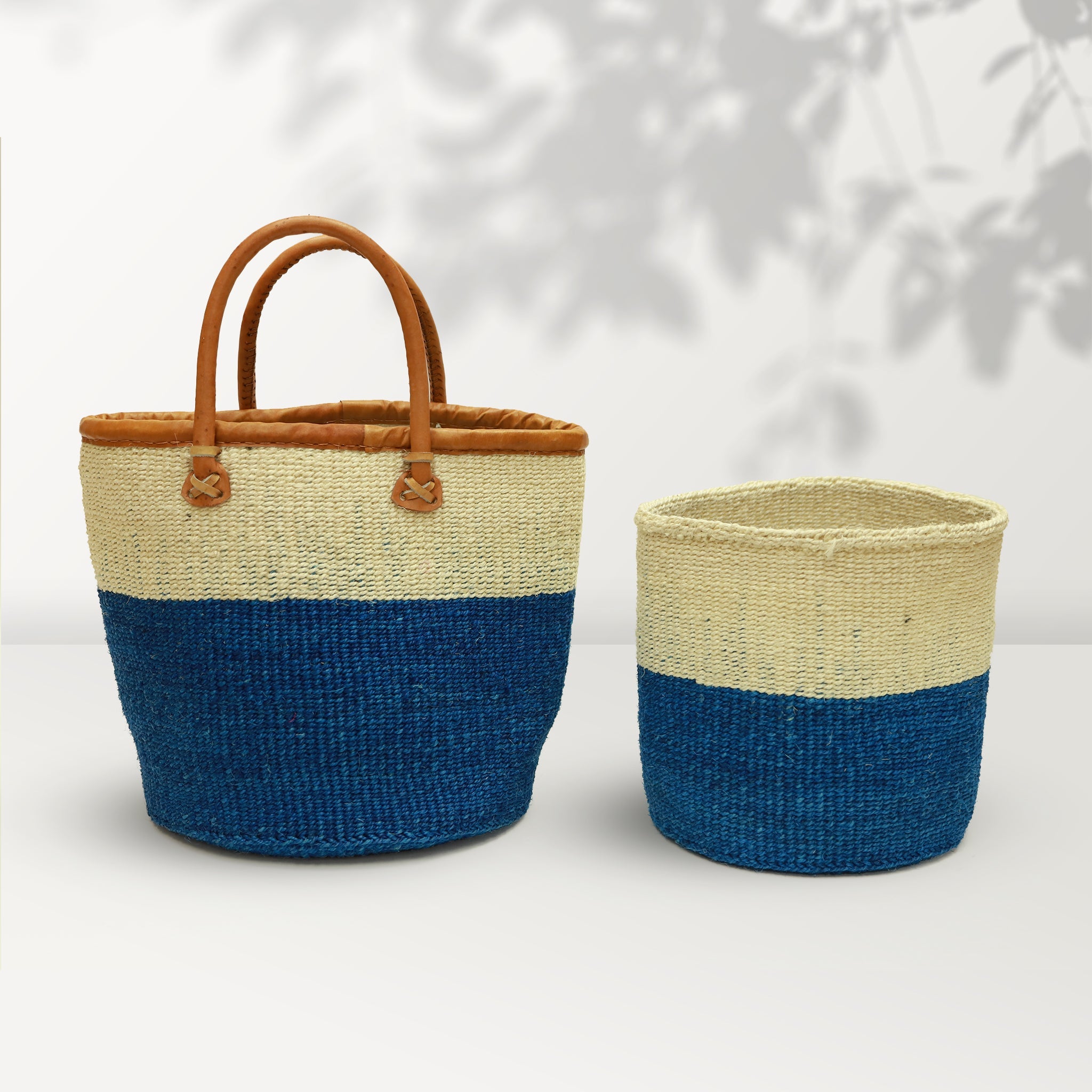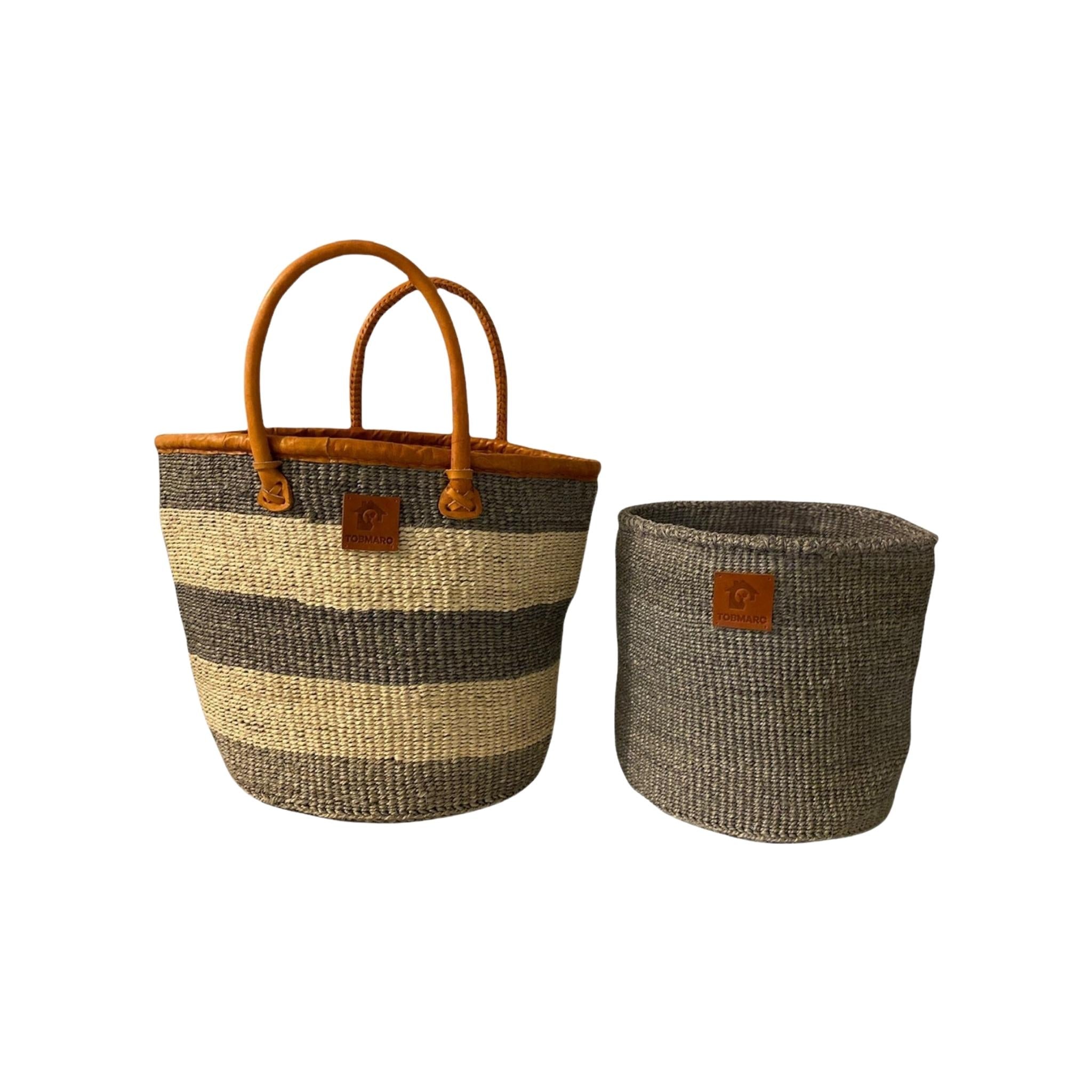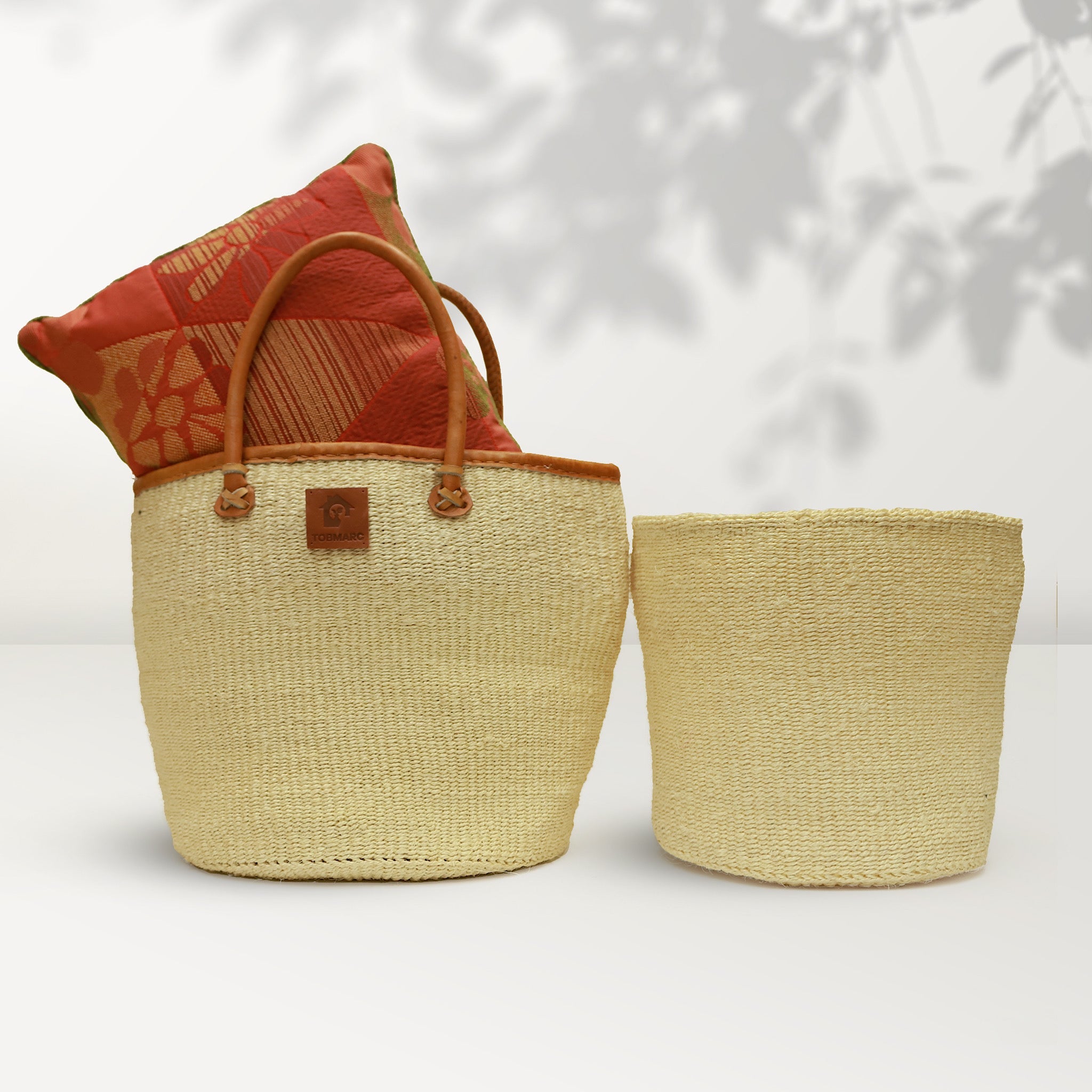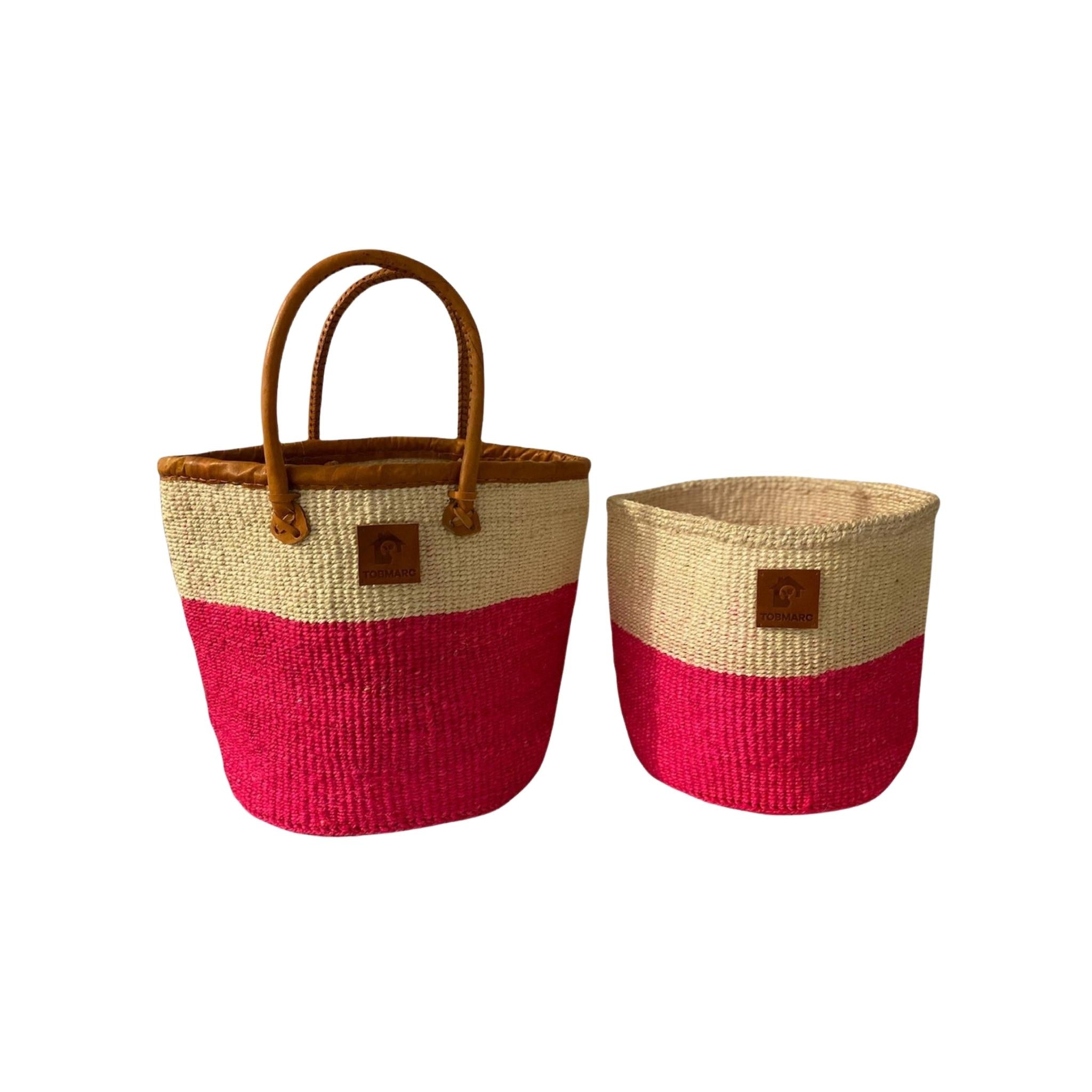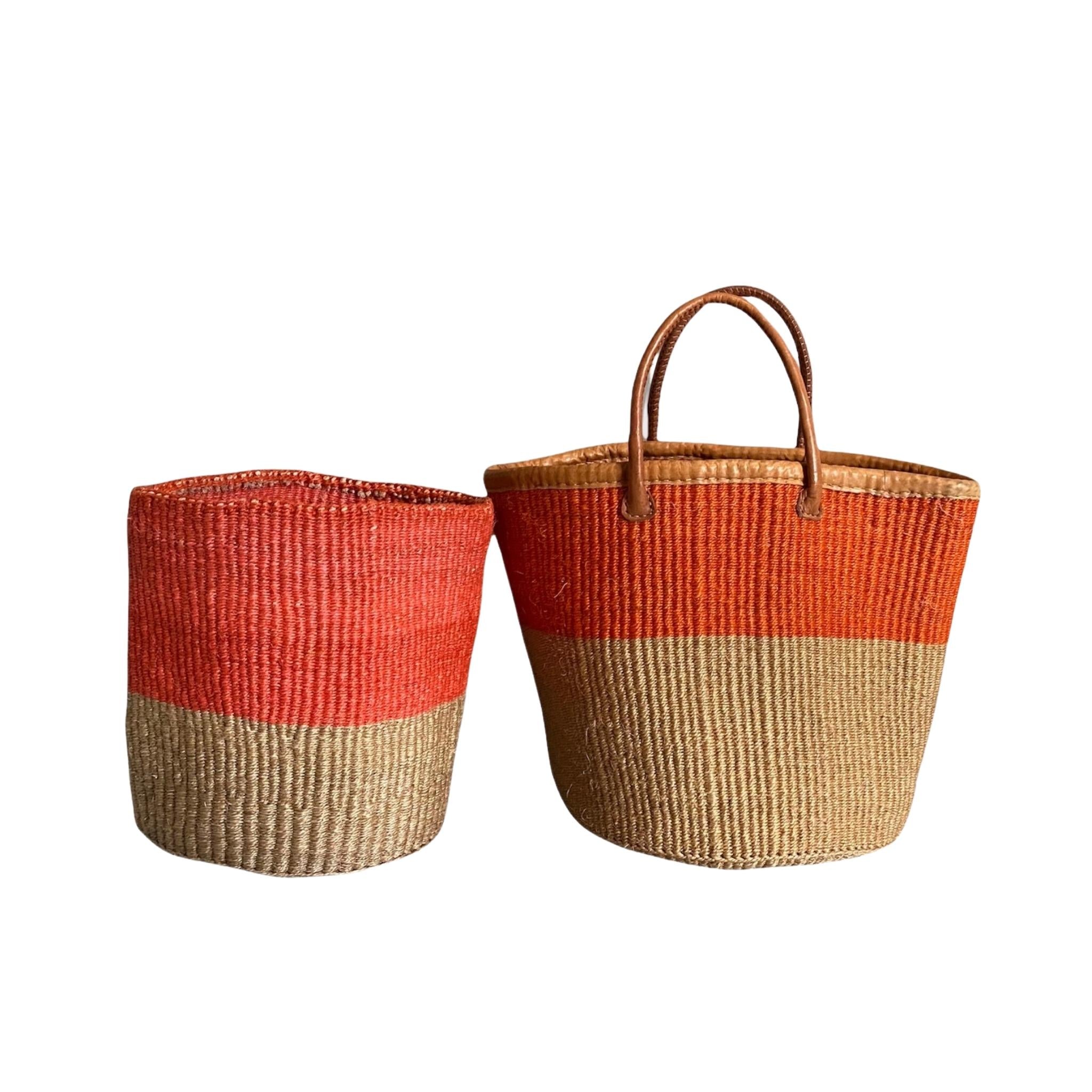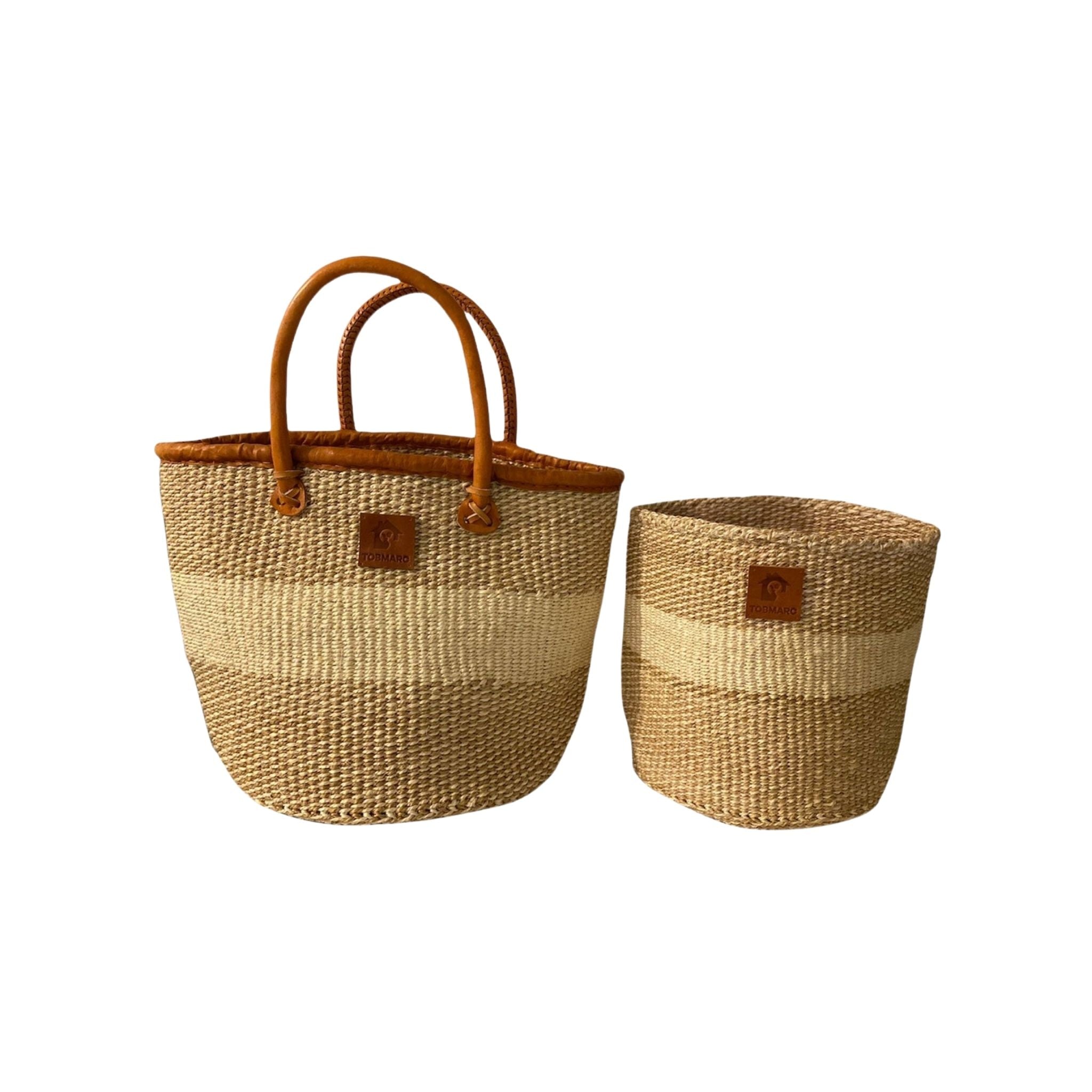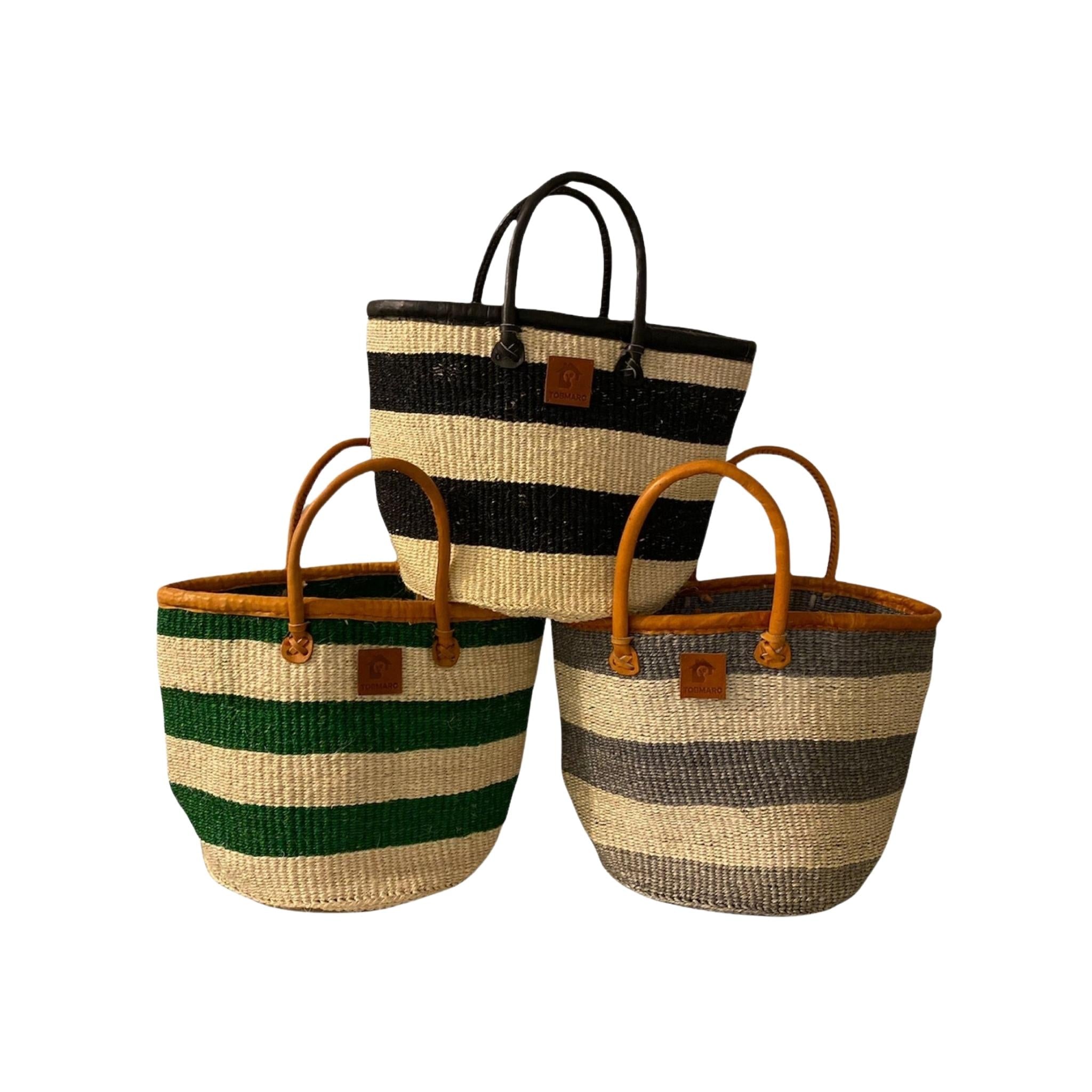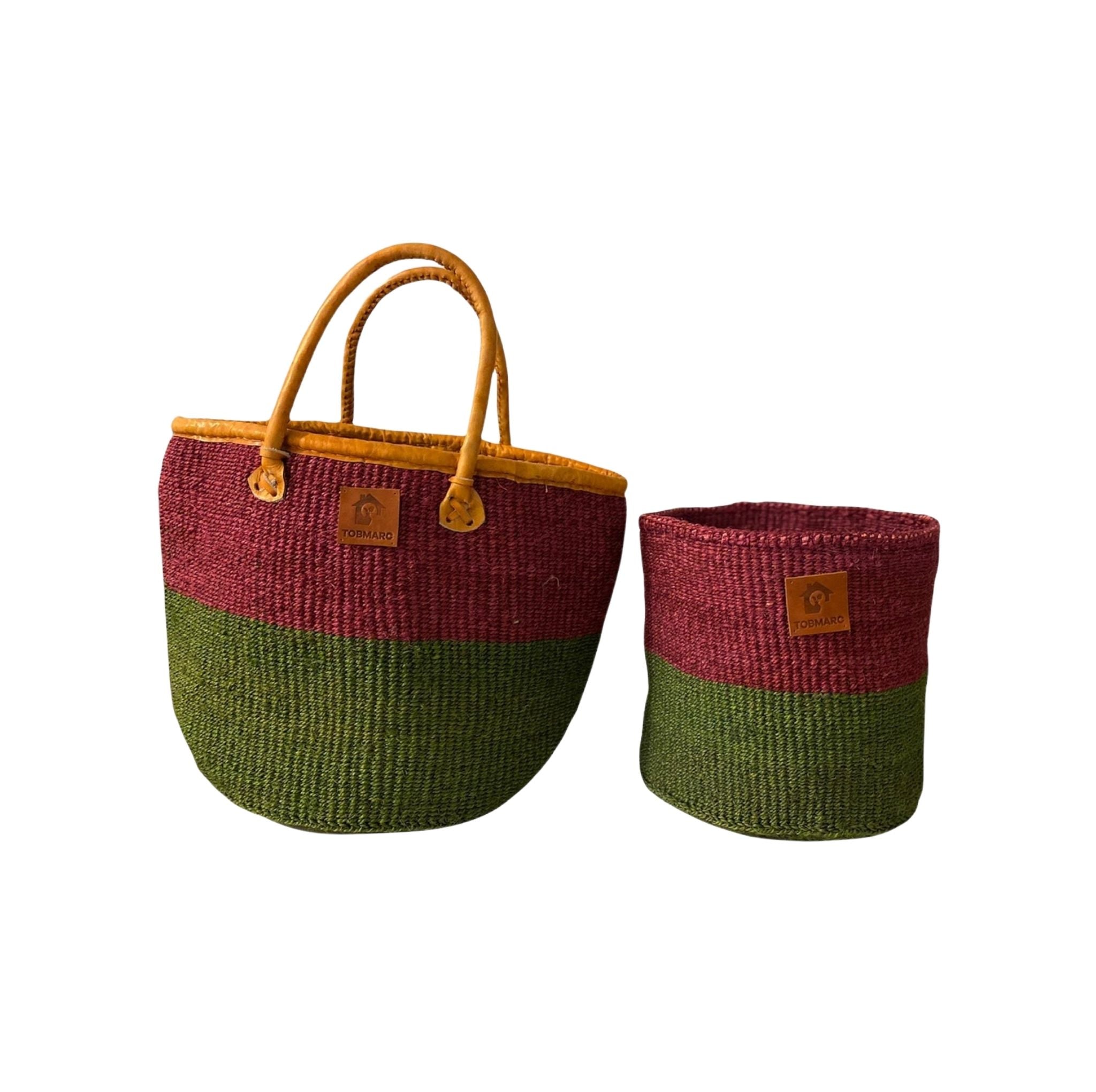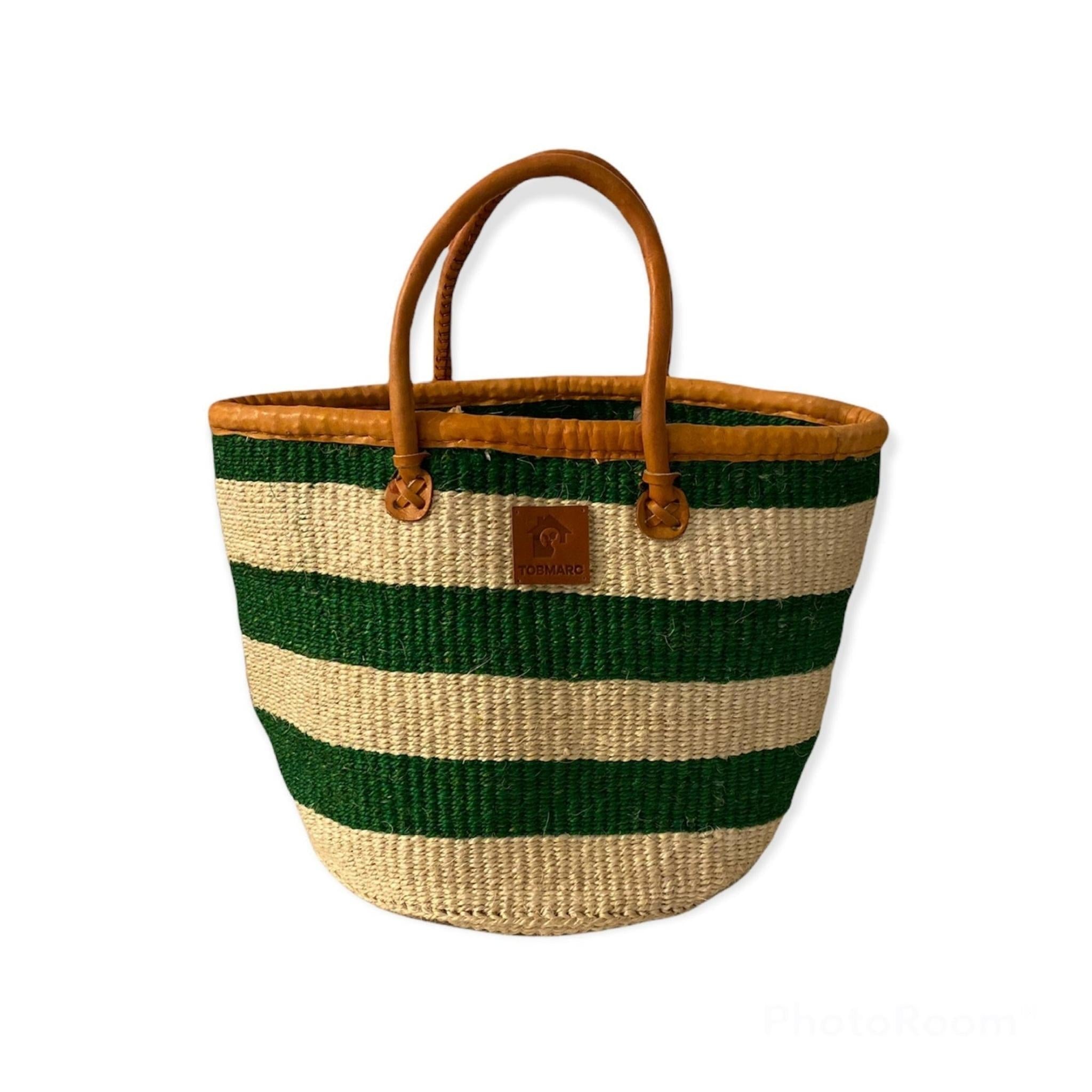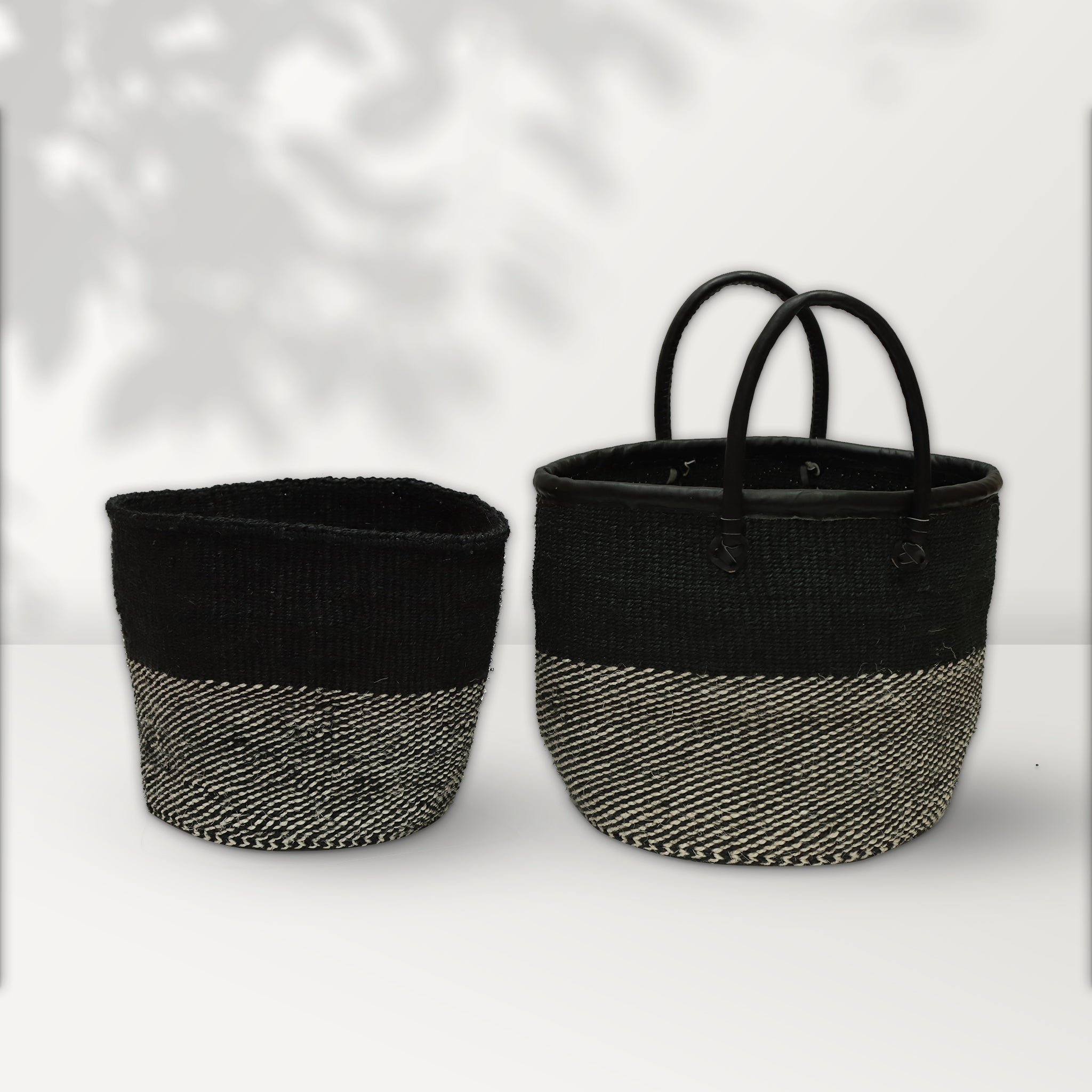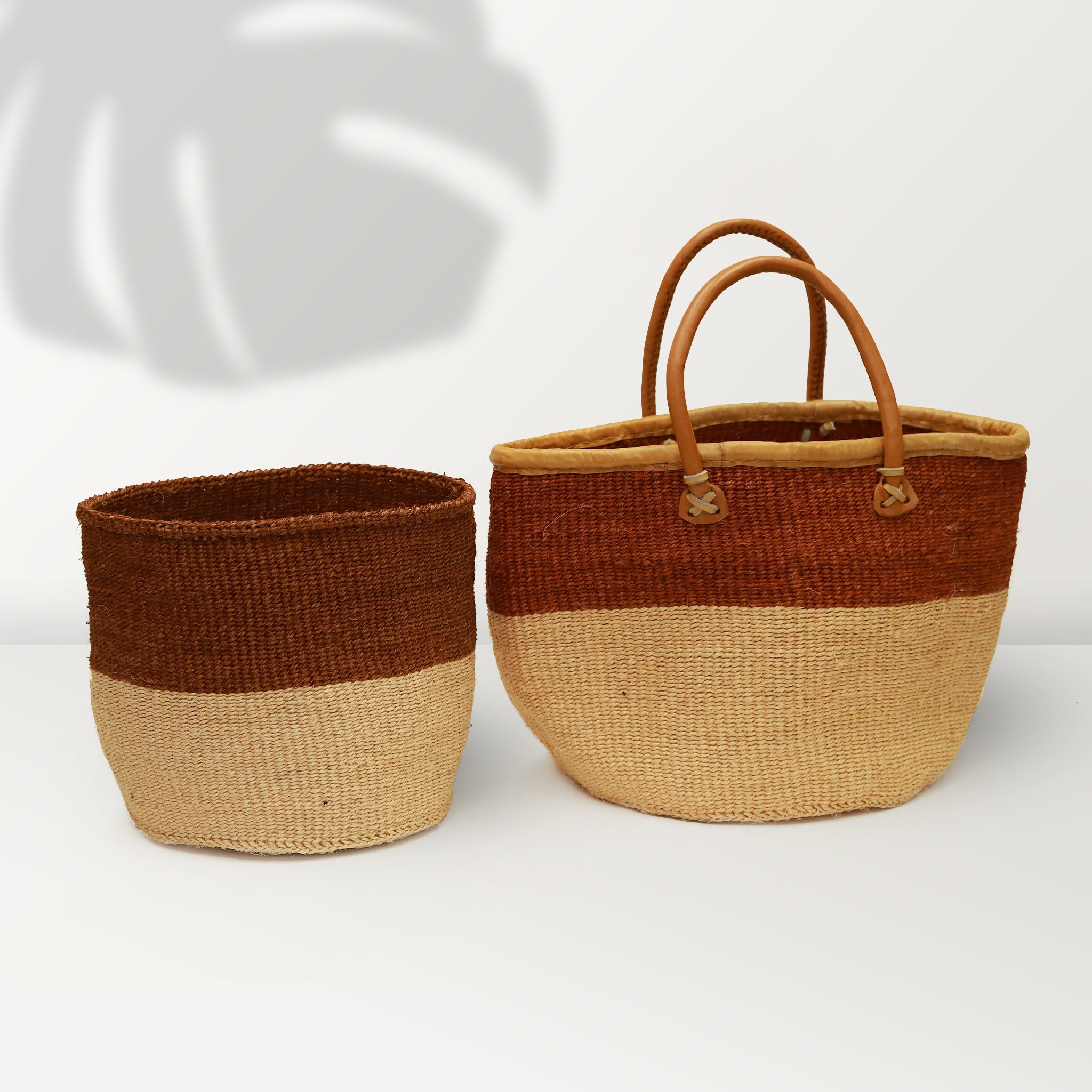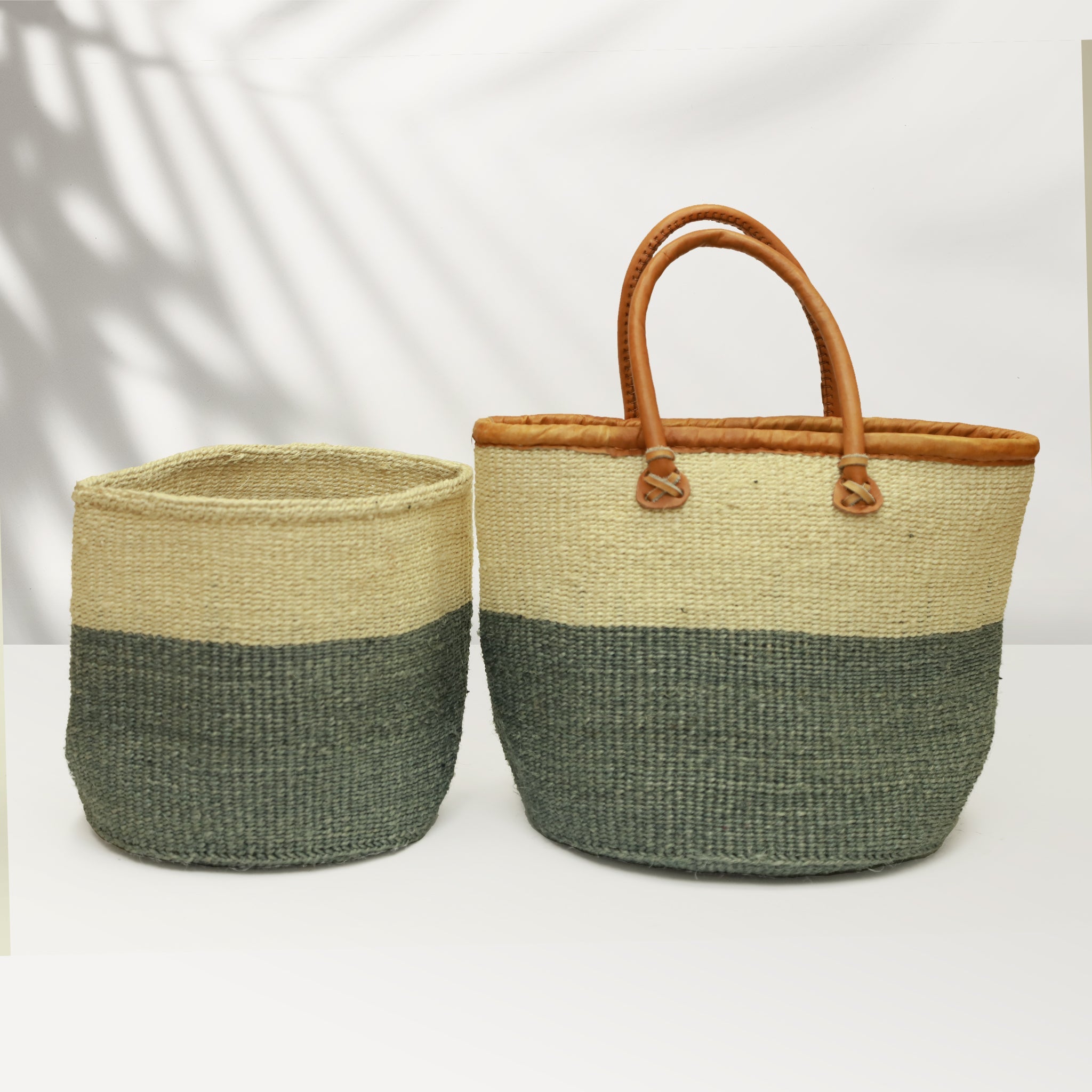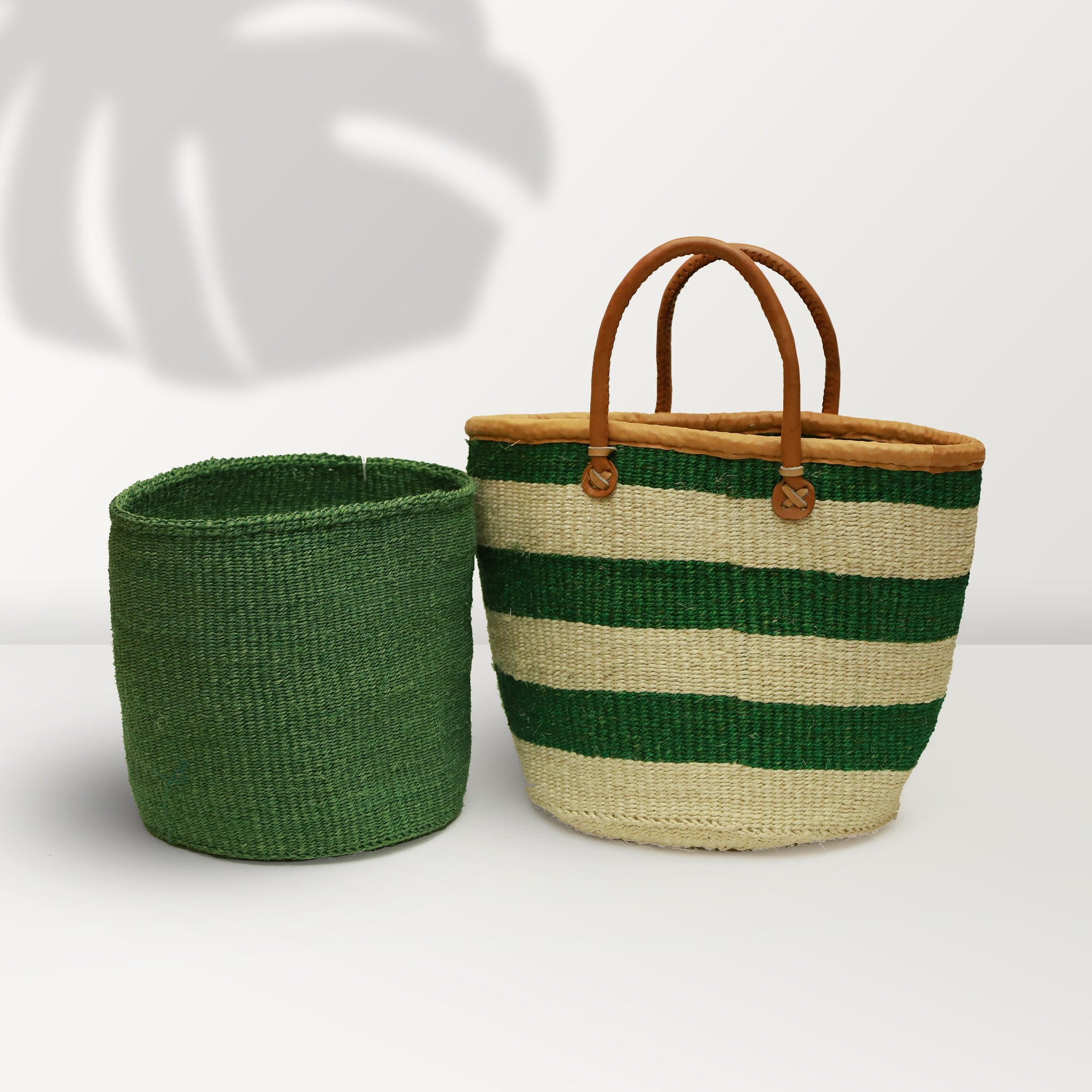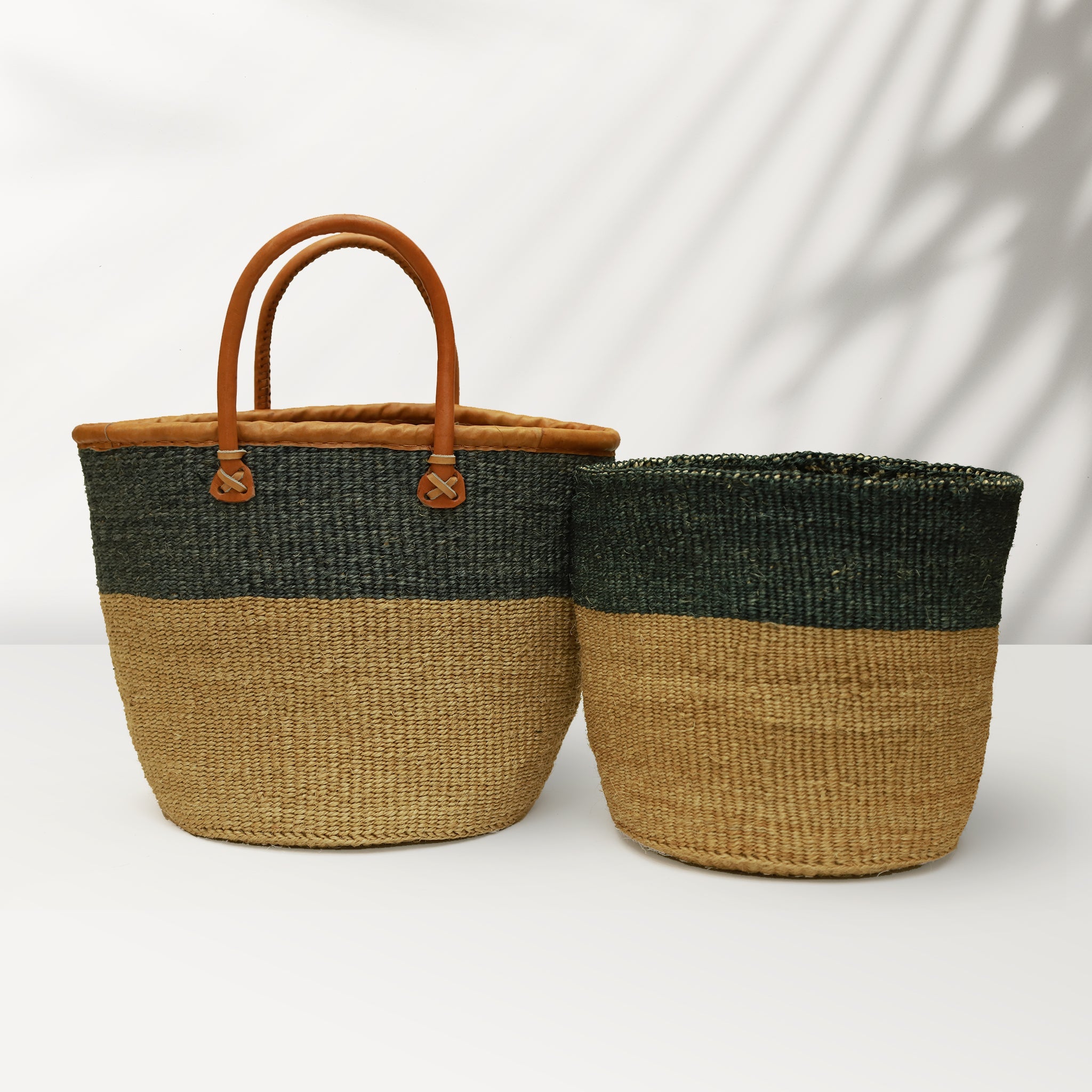 Handwoven Basket with handles for Storage Set 12" and 10"
Need to organize your space? We're here for all your basket organizing needs!
Our eco-friendly, ethical and sustainably sourced baskets are handwoven by skilled female artisans in Kenya. The baskets are made of sisal fiber extracted from the leaves of the sustainably sourced sisal plant.

This basket will be perfect for use as a shopping bag, picnic bag, beach bag or a special gift to a special lady.
Details:
• Material: sisal fiber
• Sizes:
Large 12" Wide x 12" High With Handle 
Medium 10" Wide x 10" High
• Handmade
• Colour: Brown 
• Durable
• Reinforced durable bottom
Please note, since this is a handmade product, dimensions & color may slightly vary from those shown.