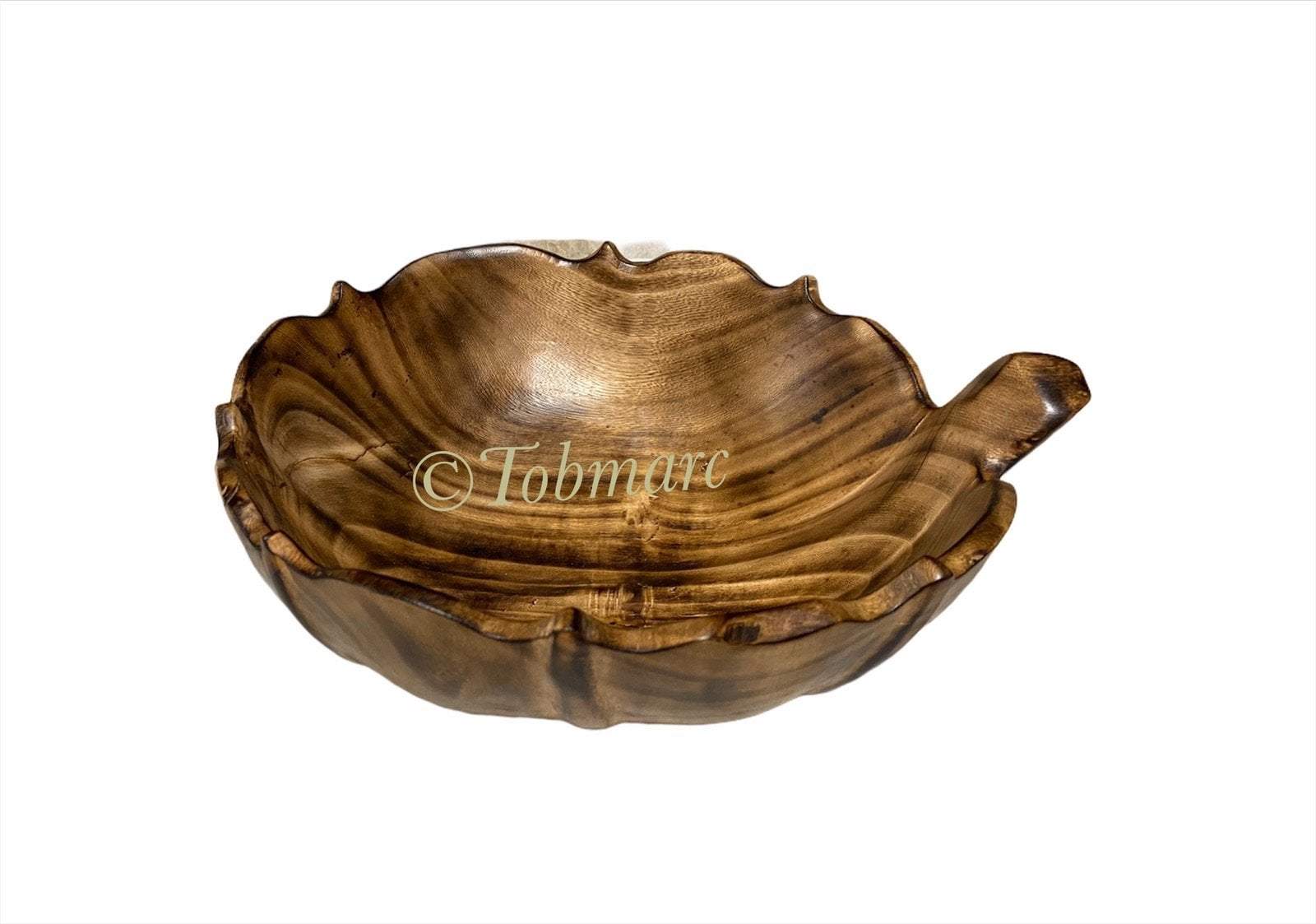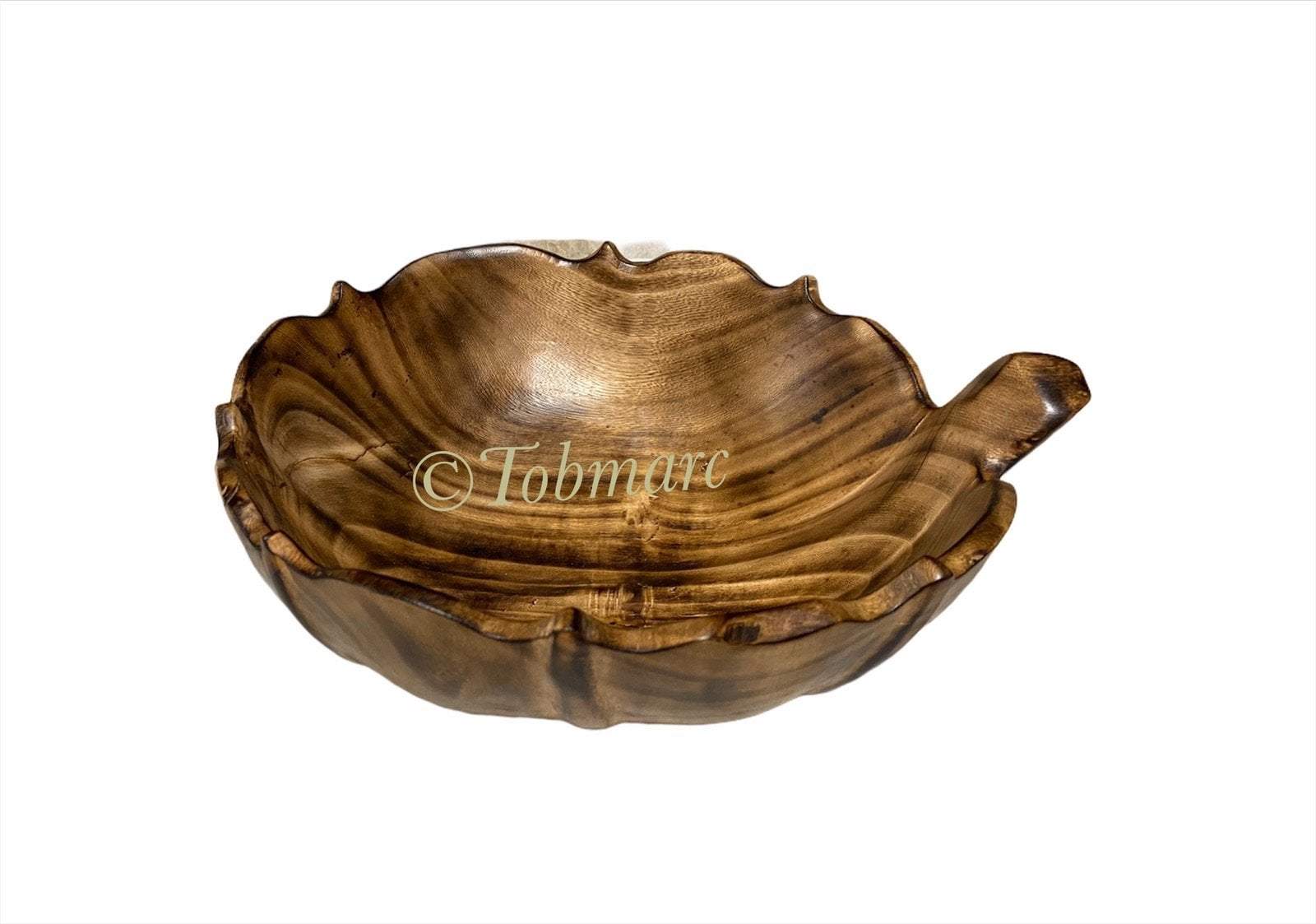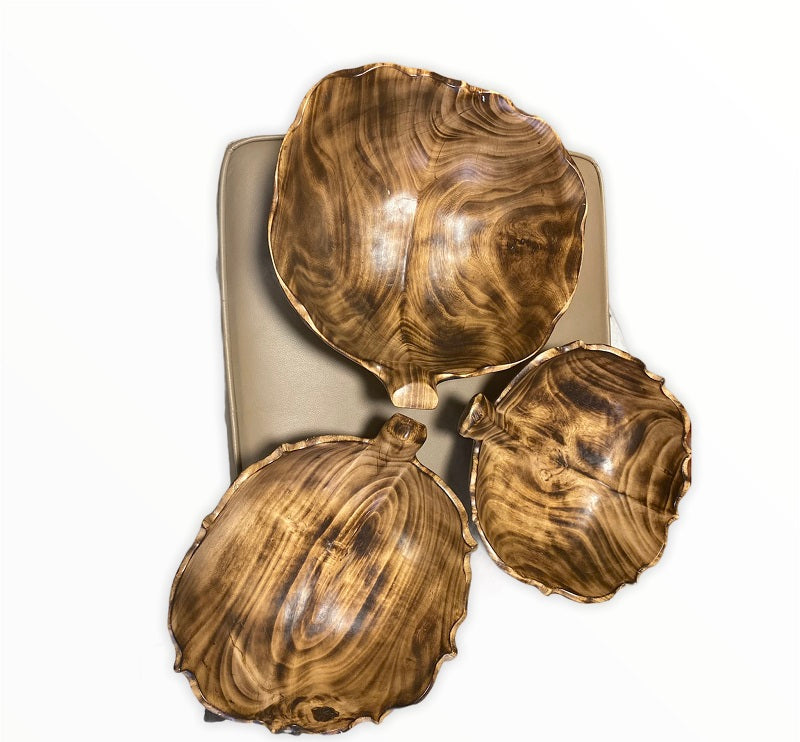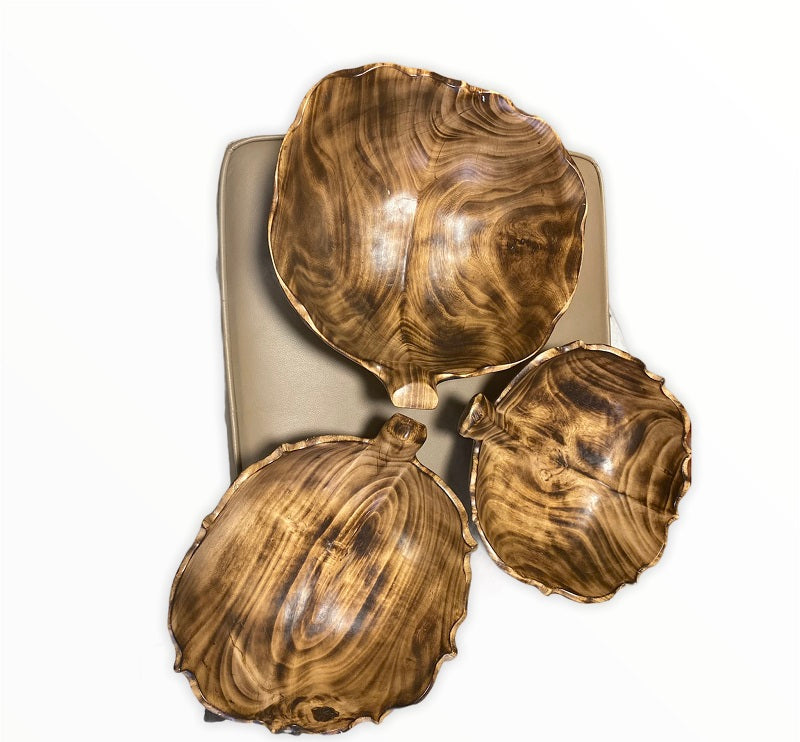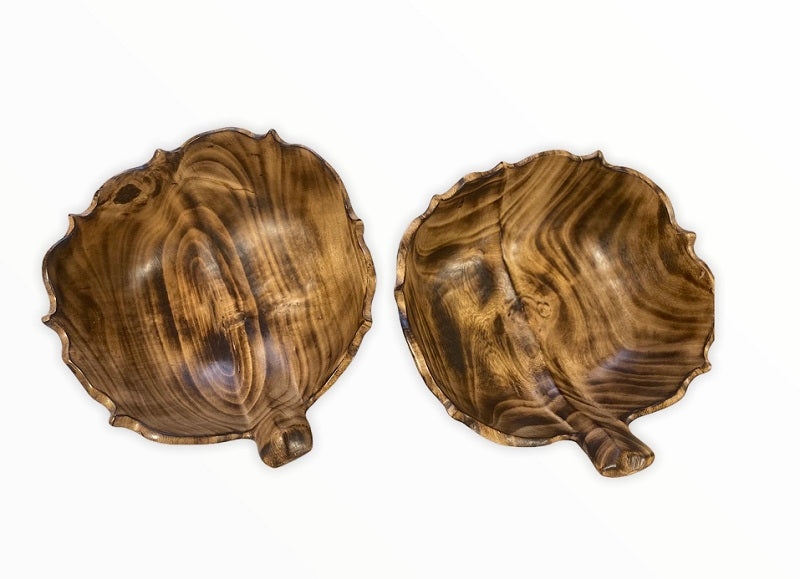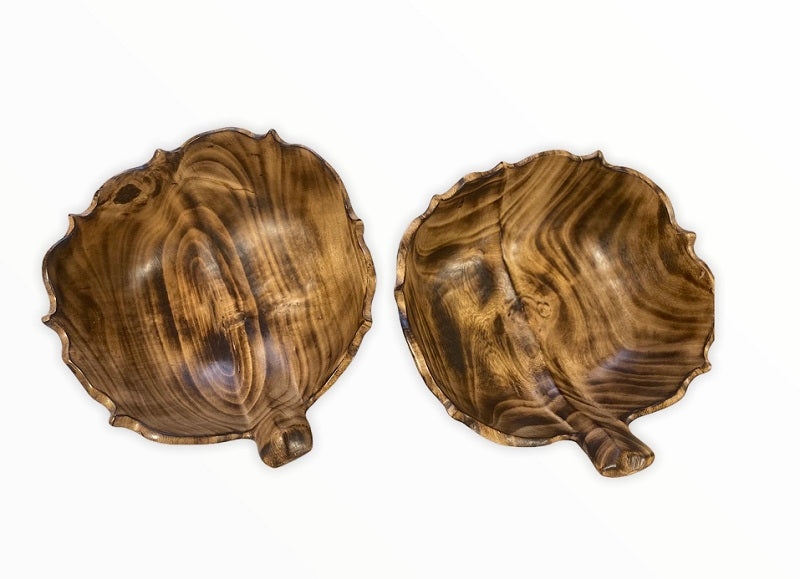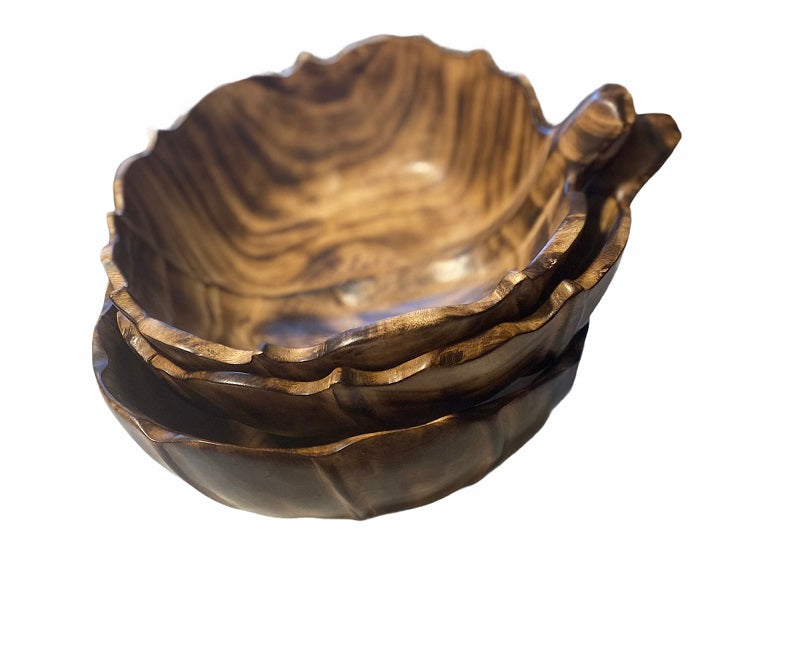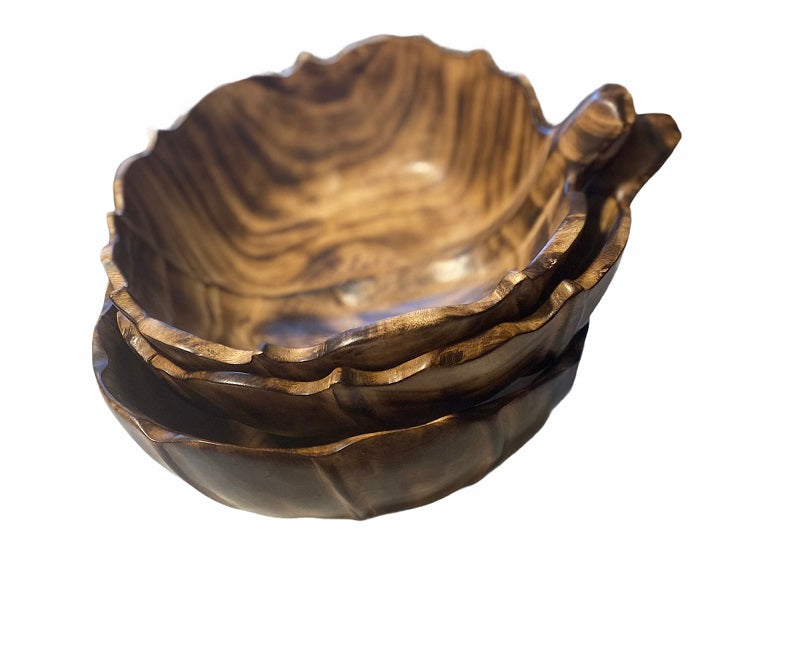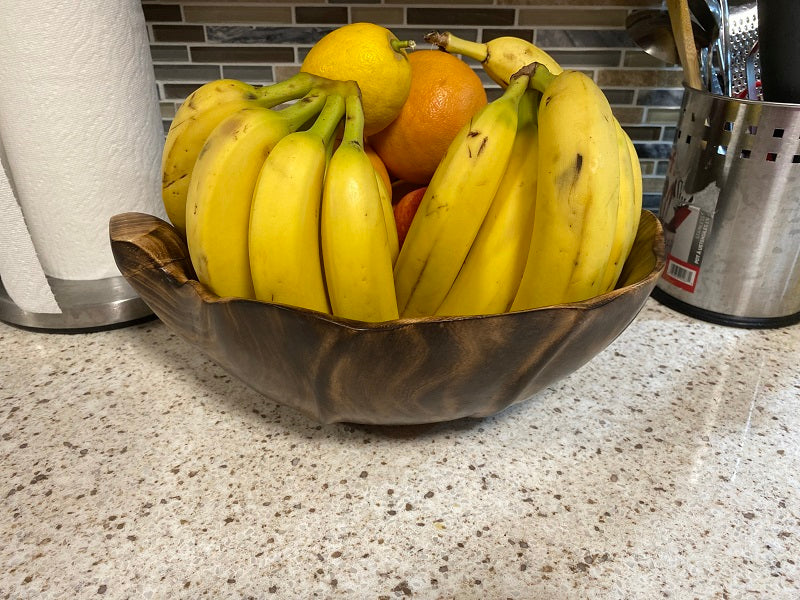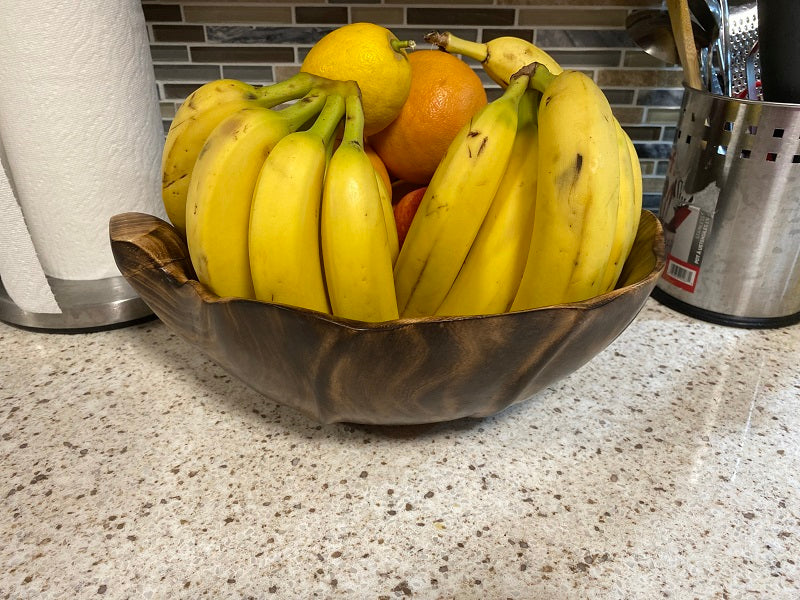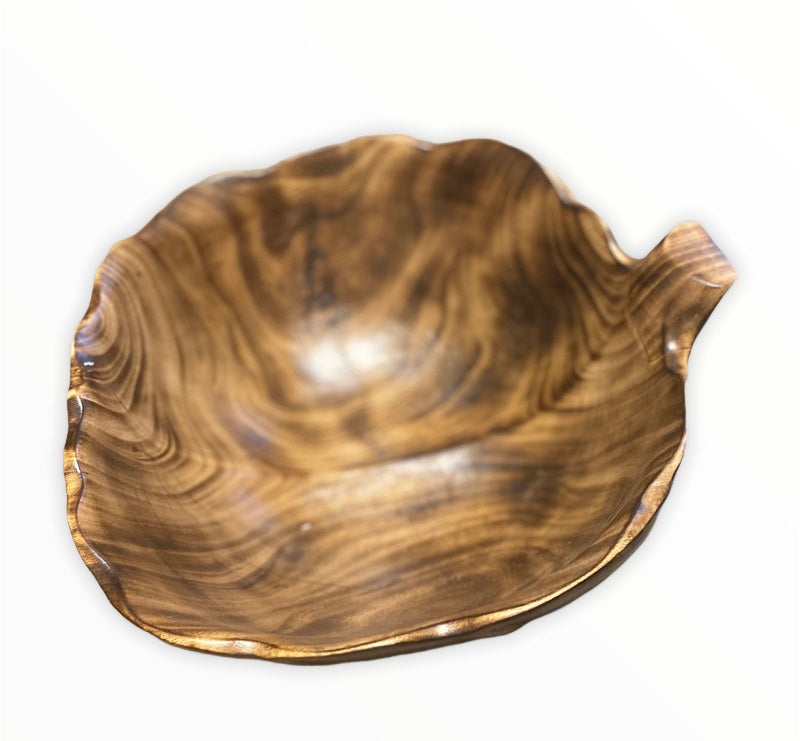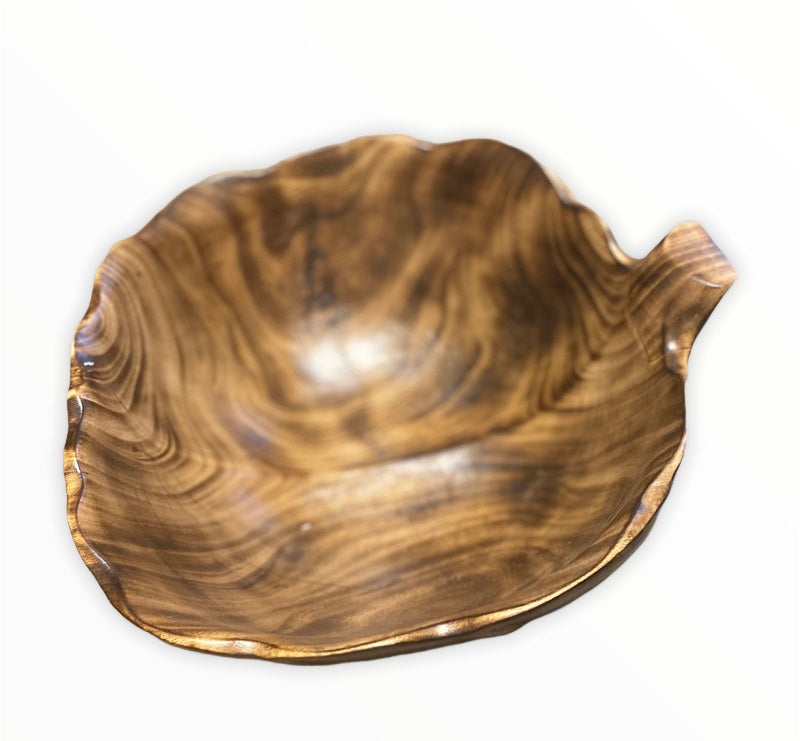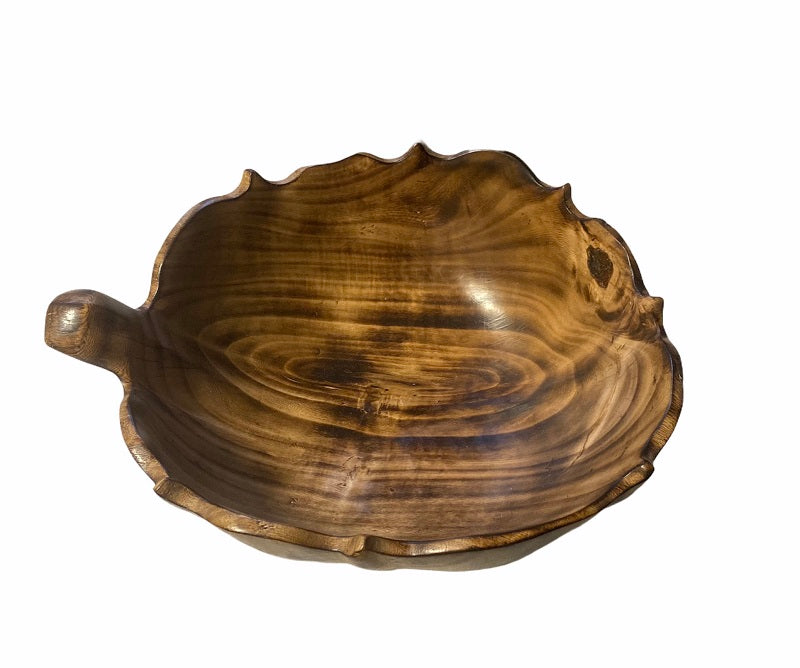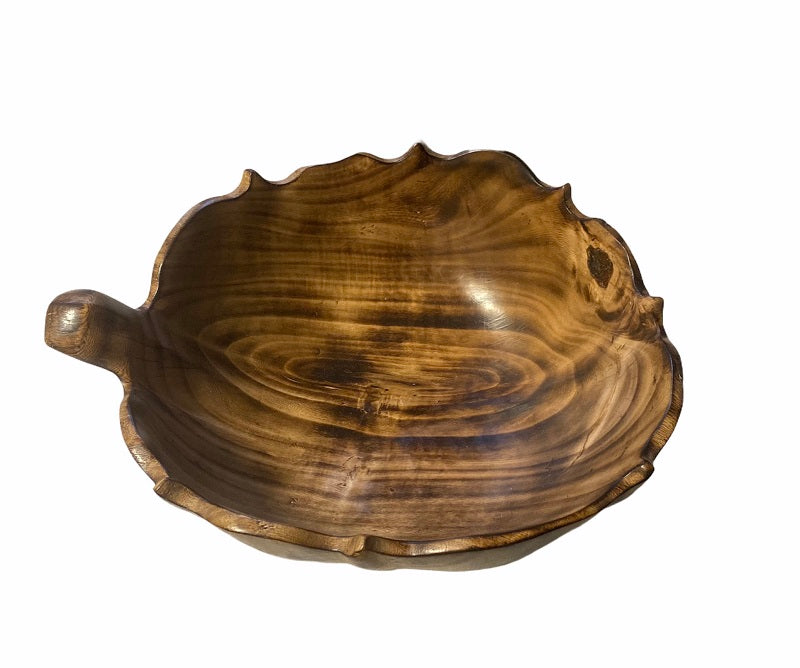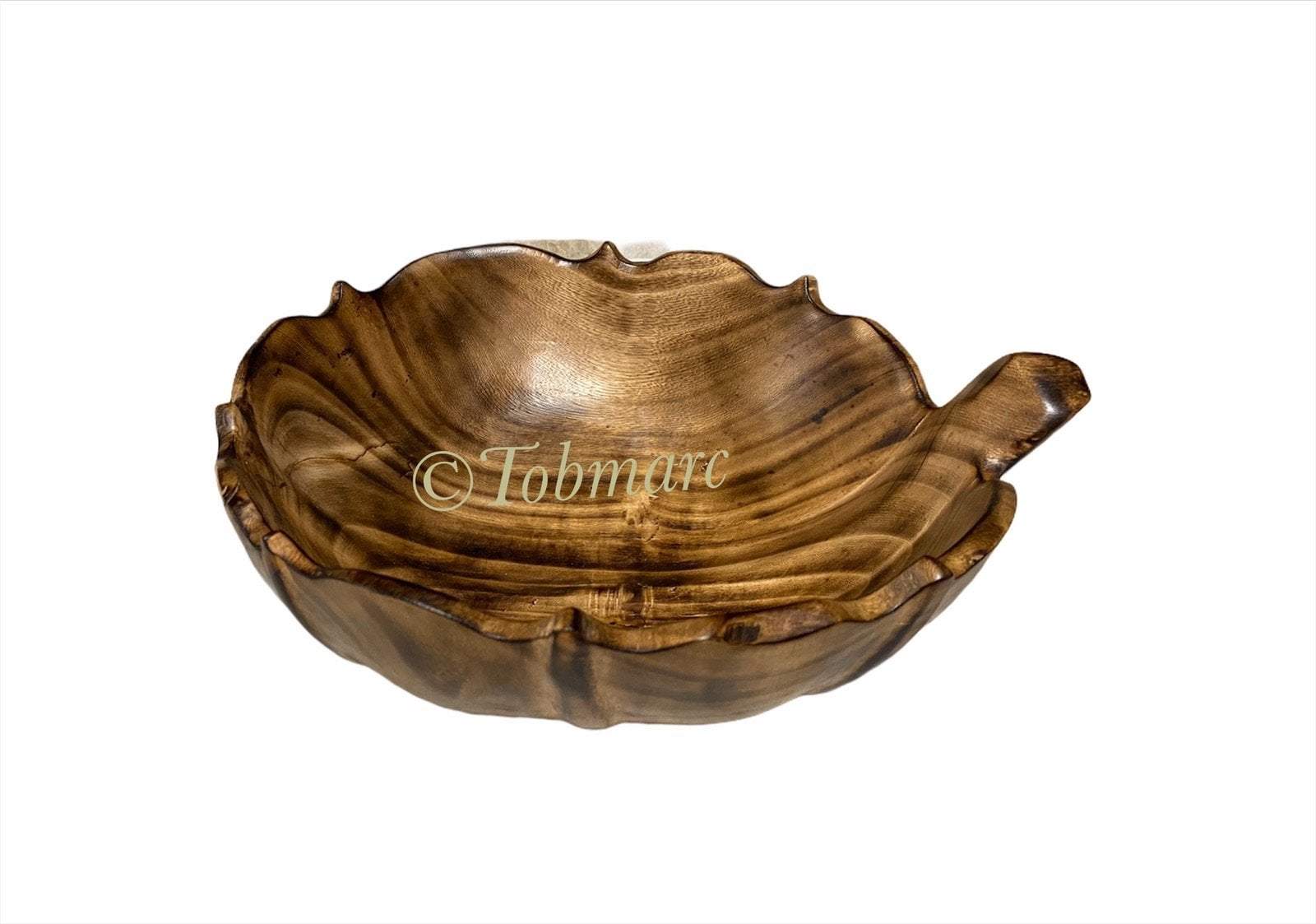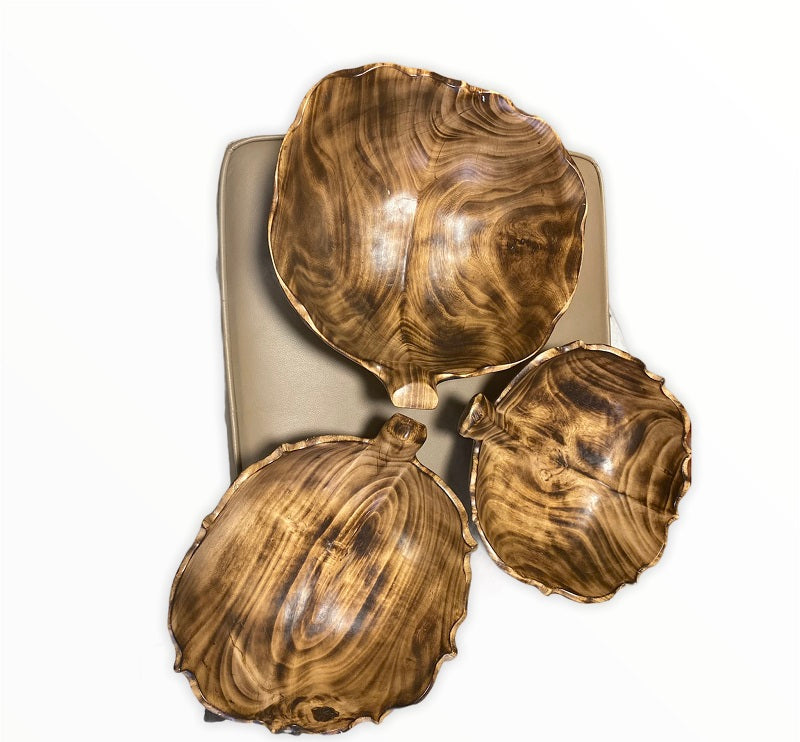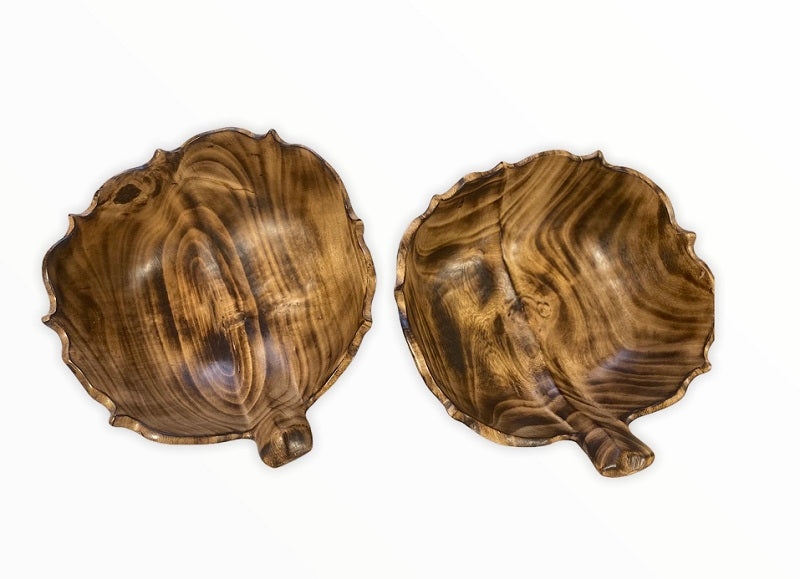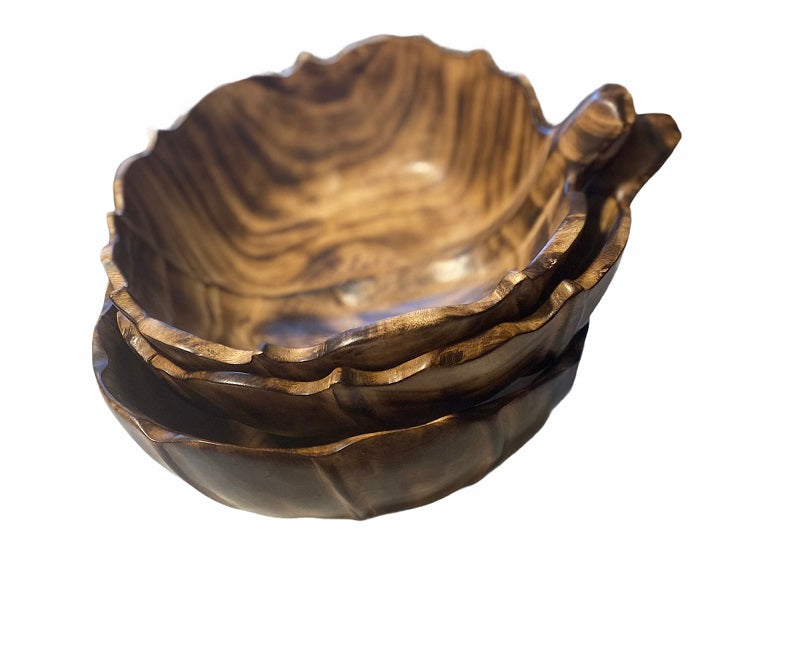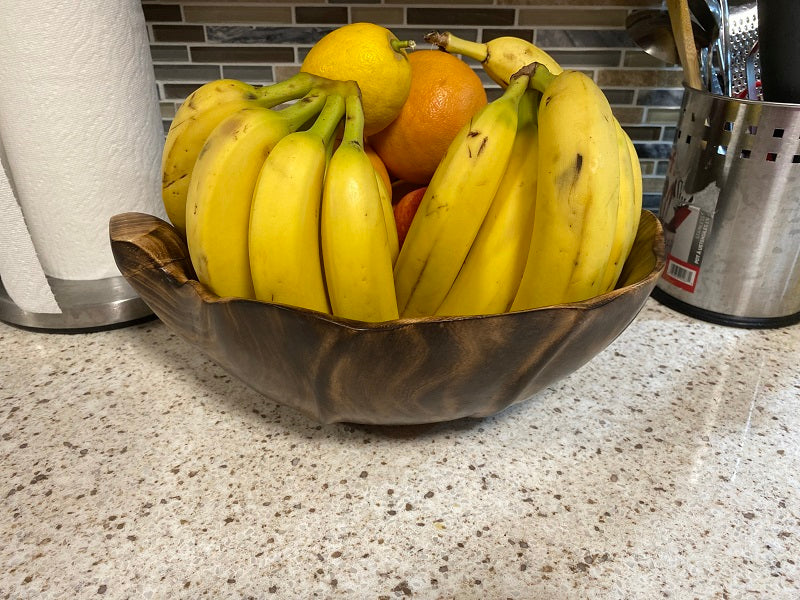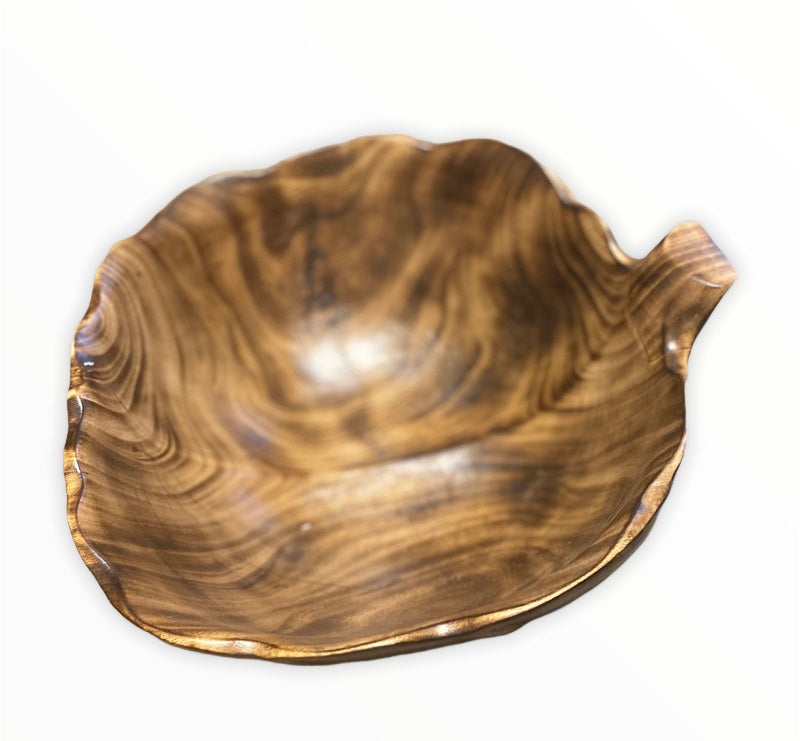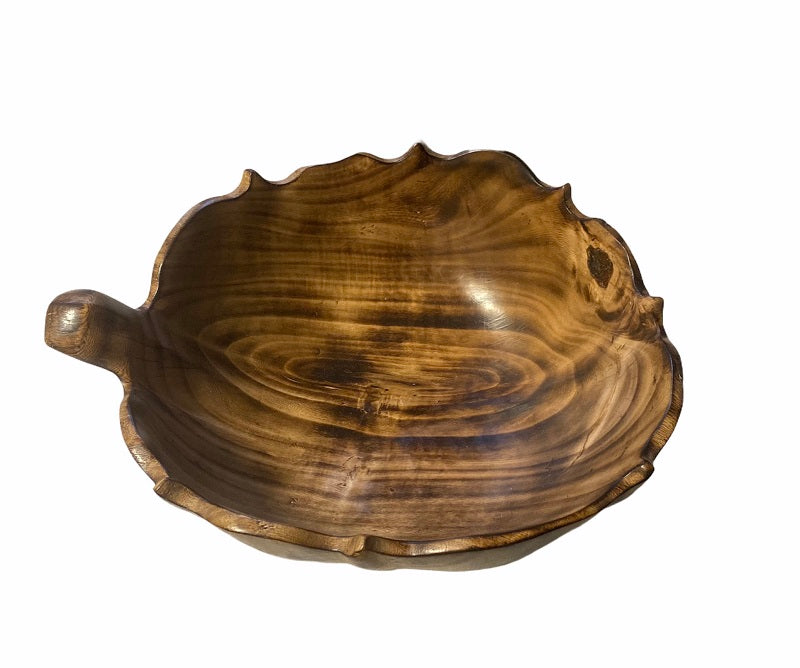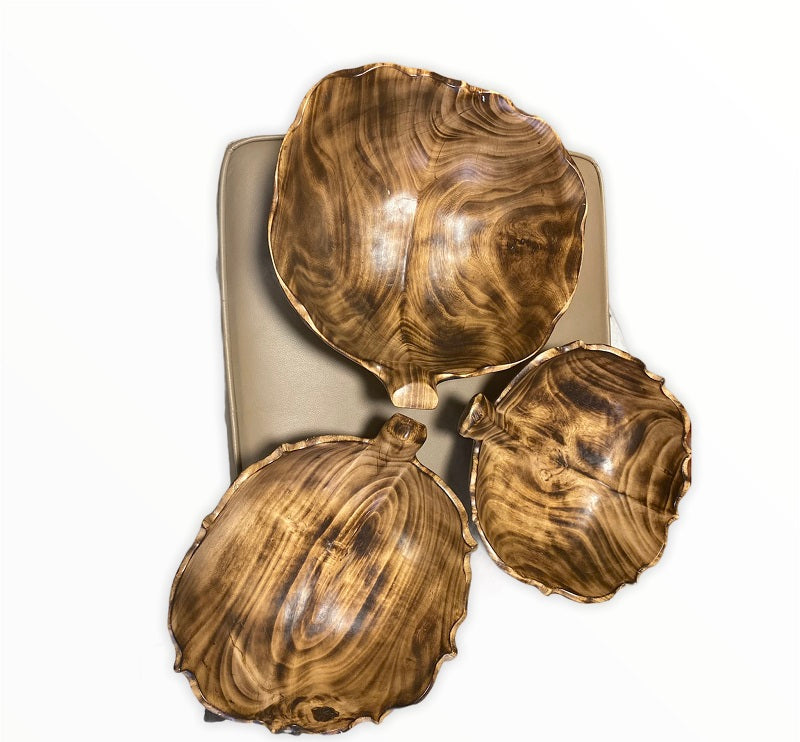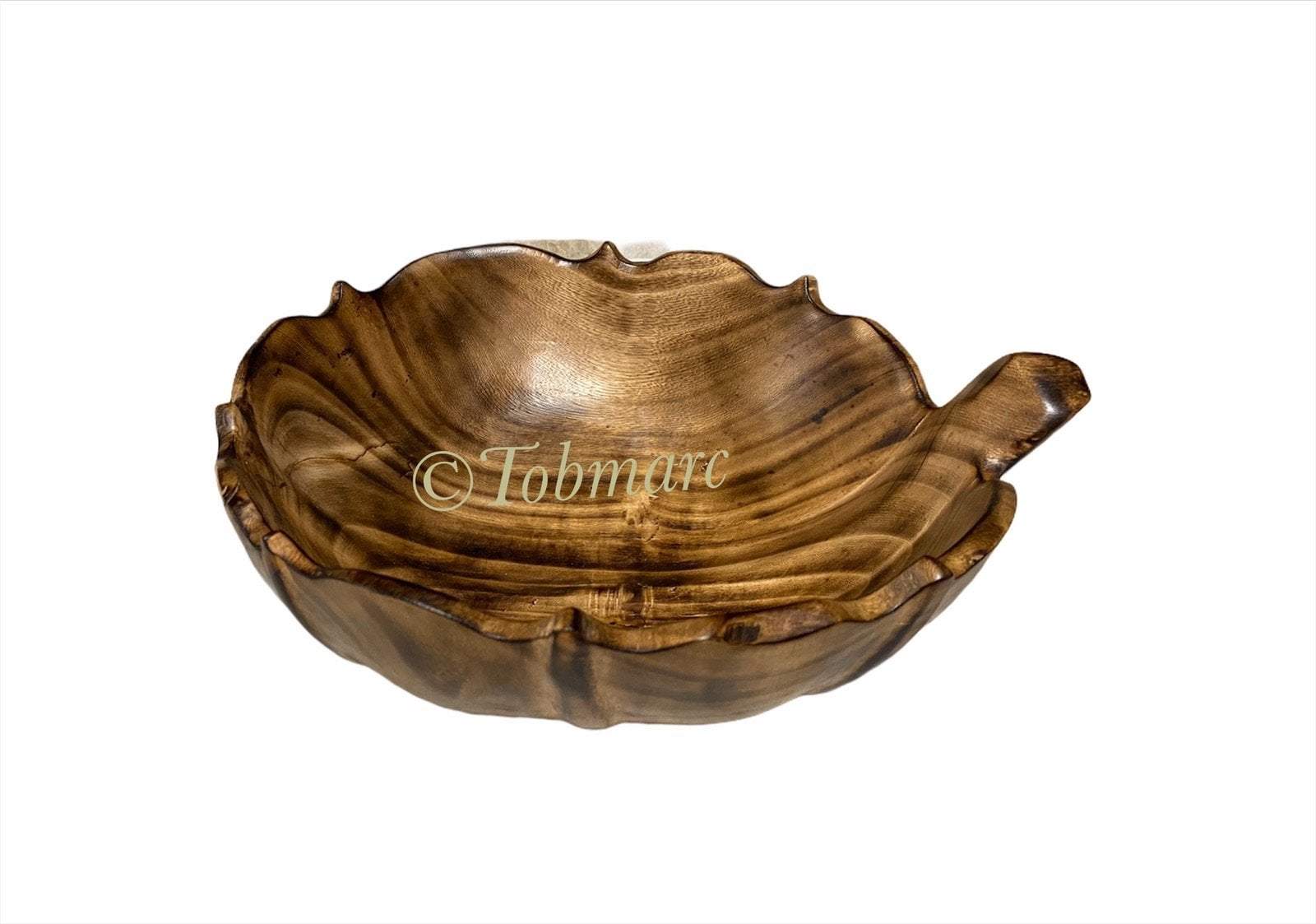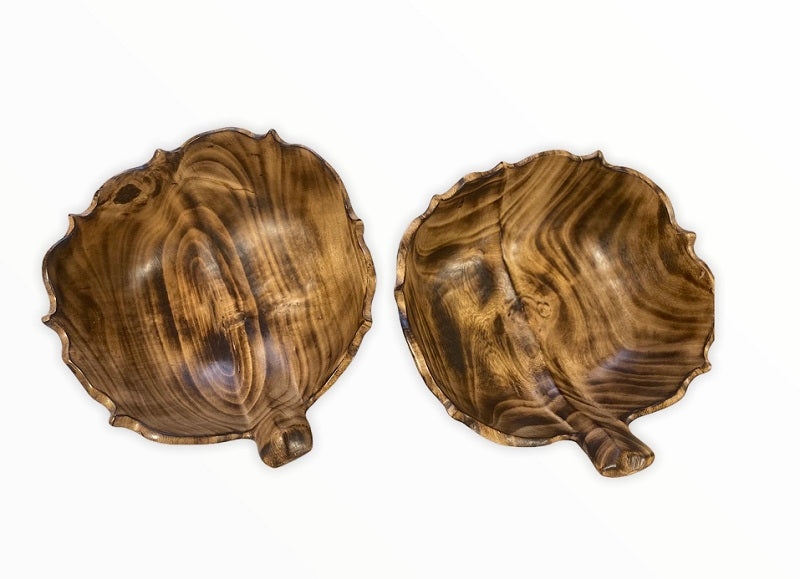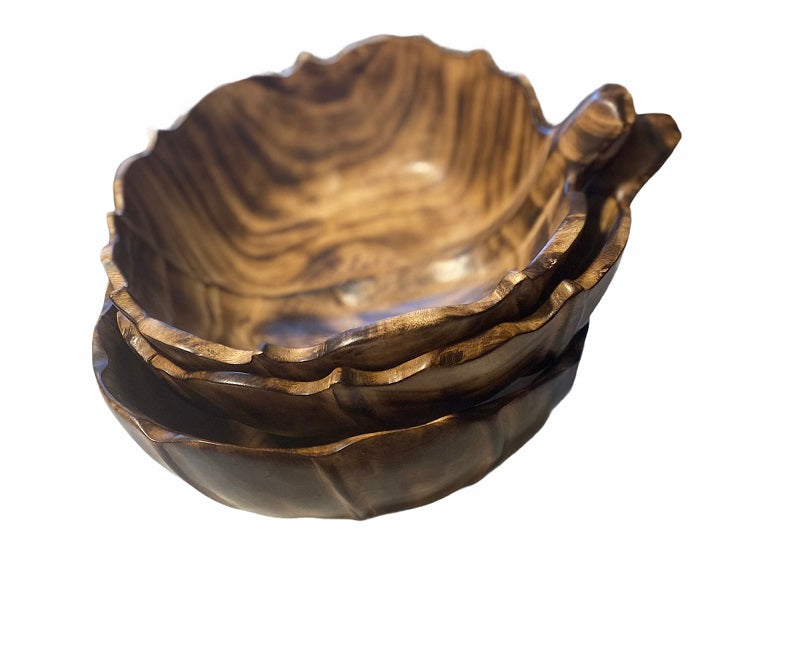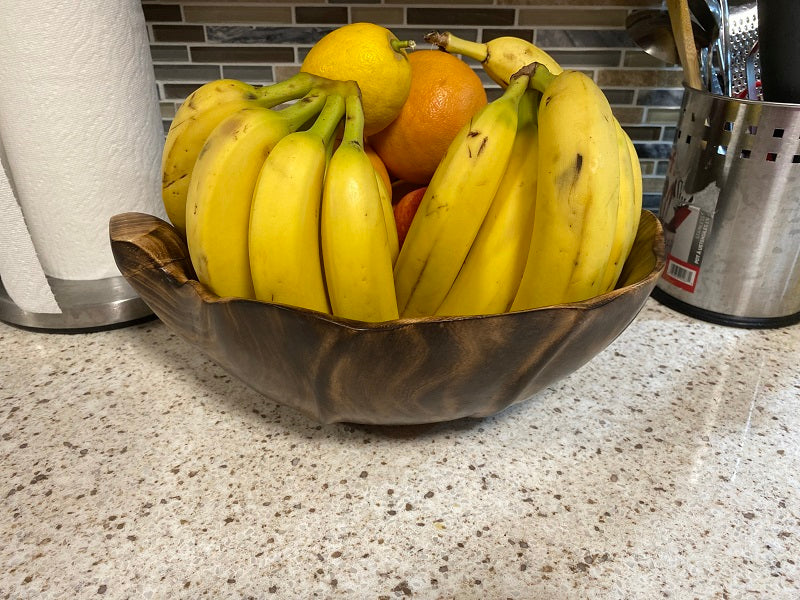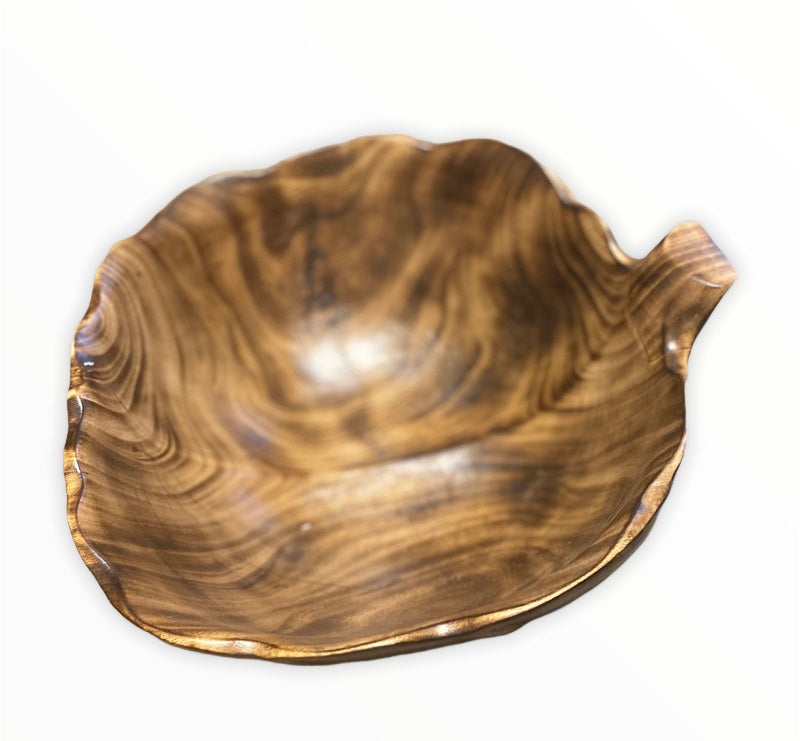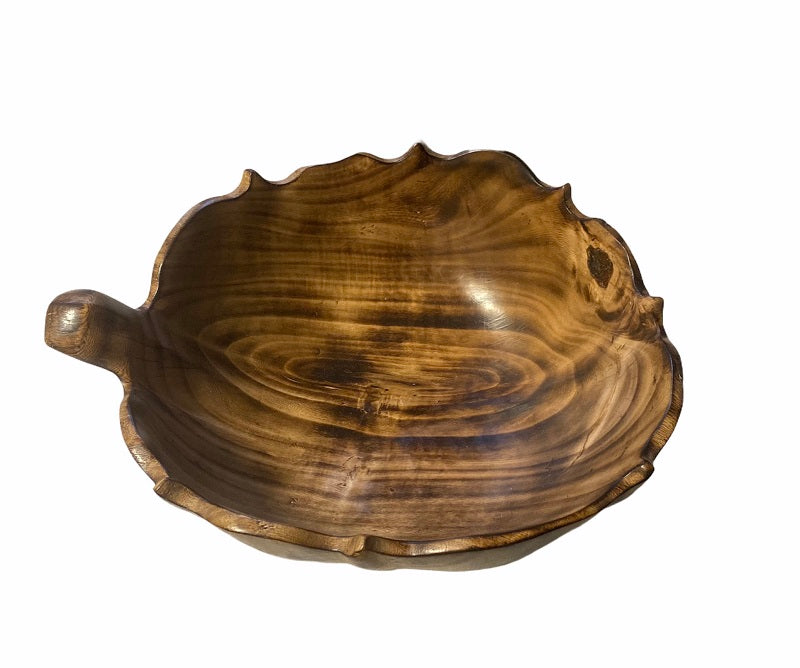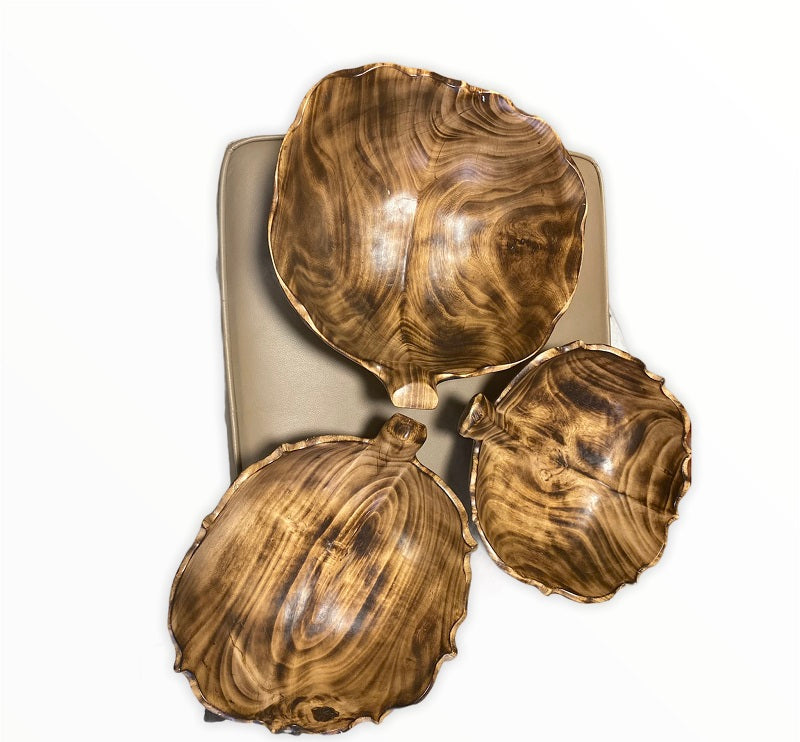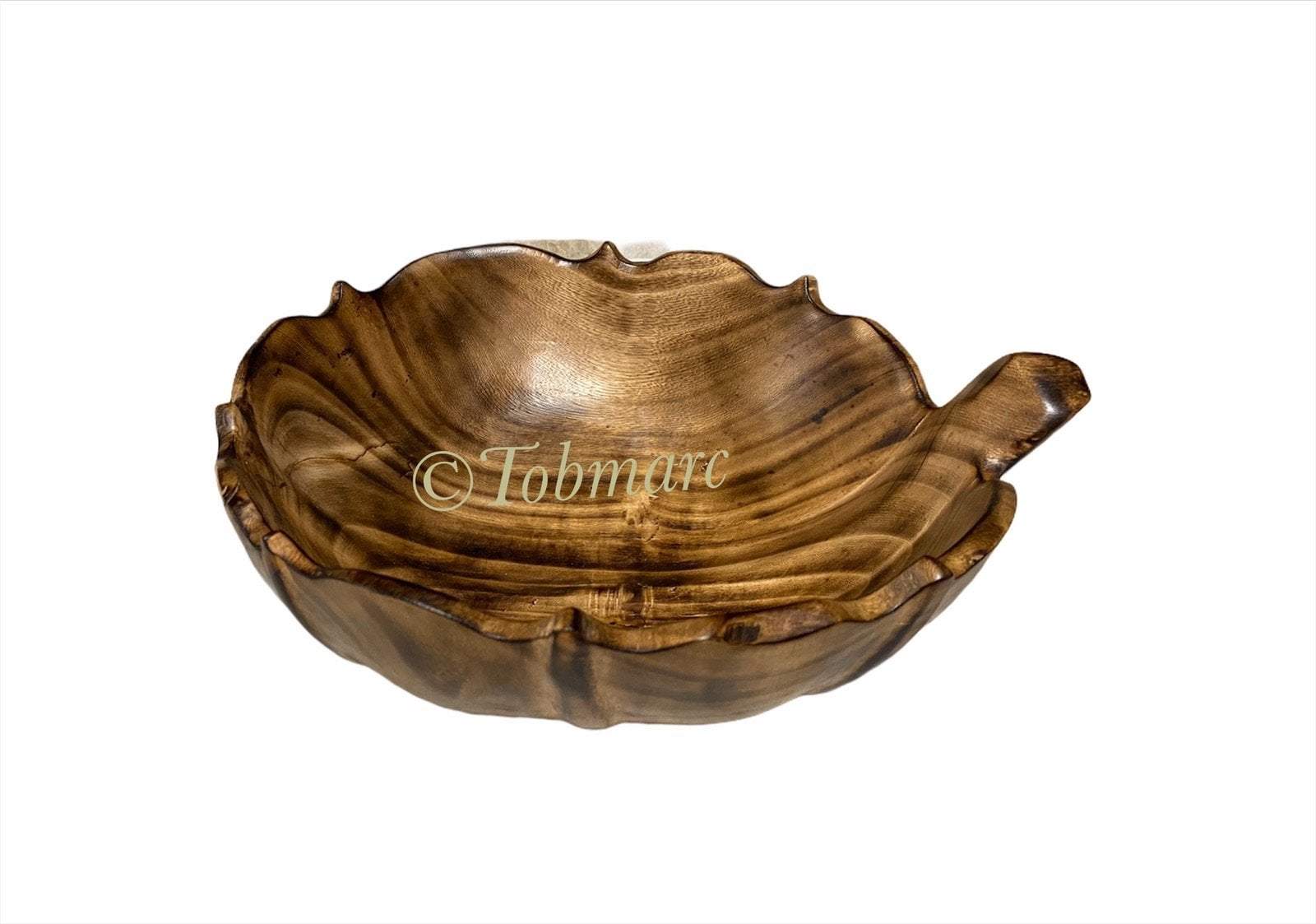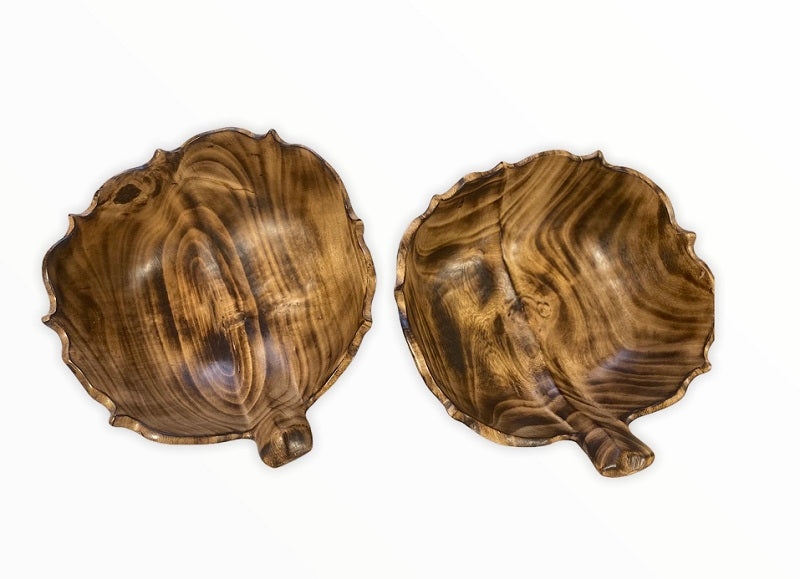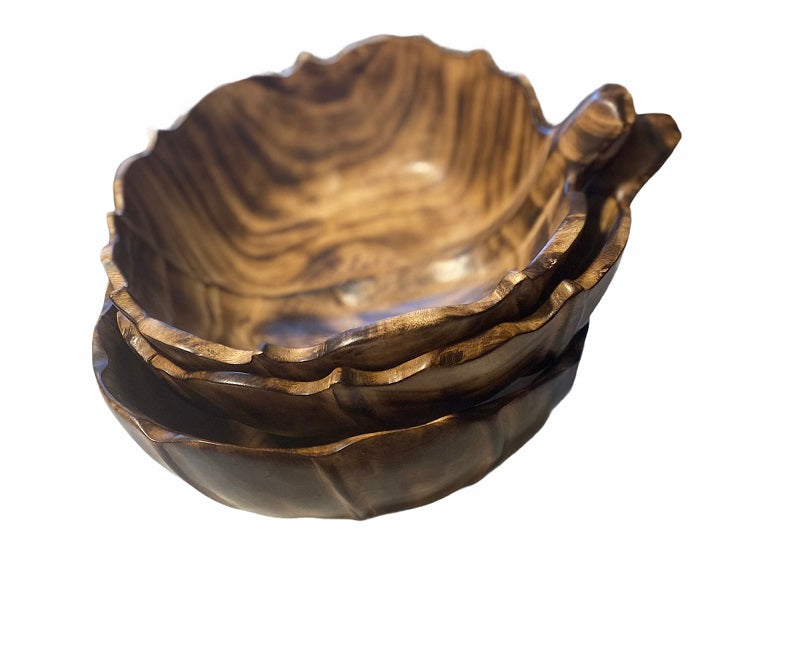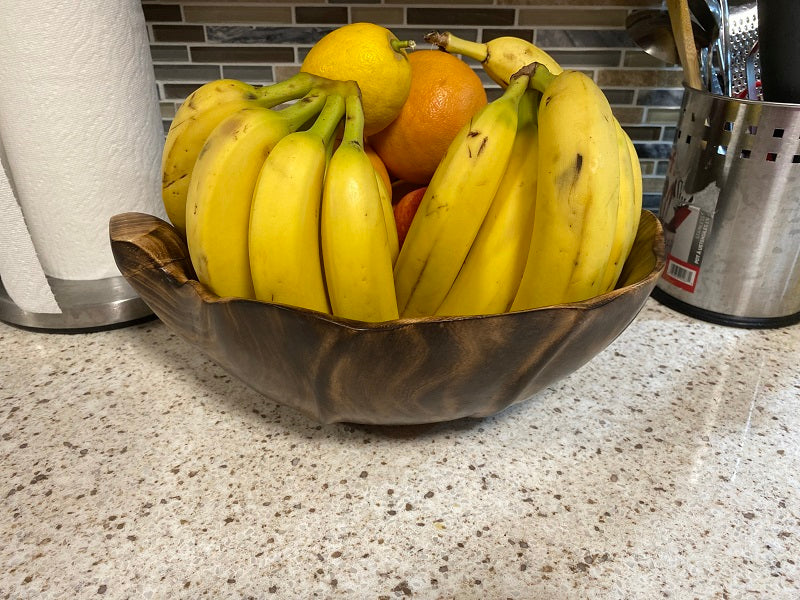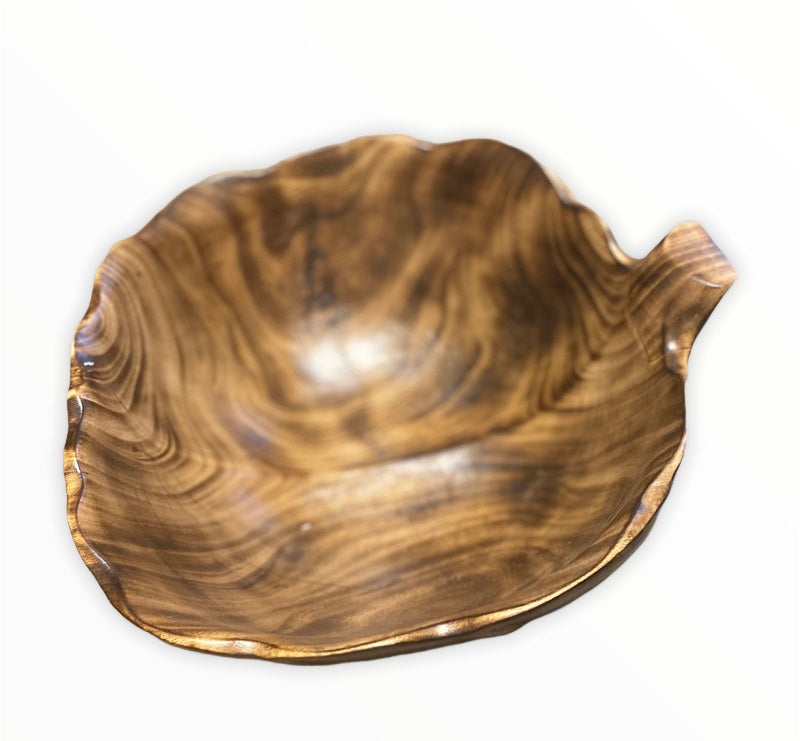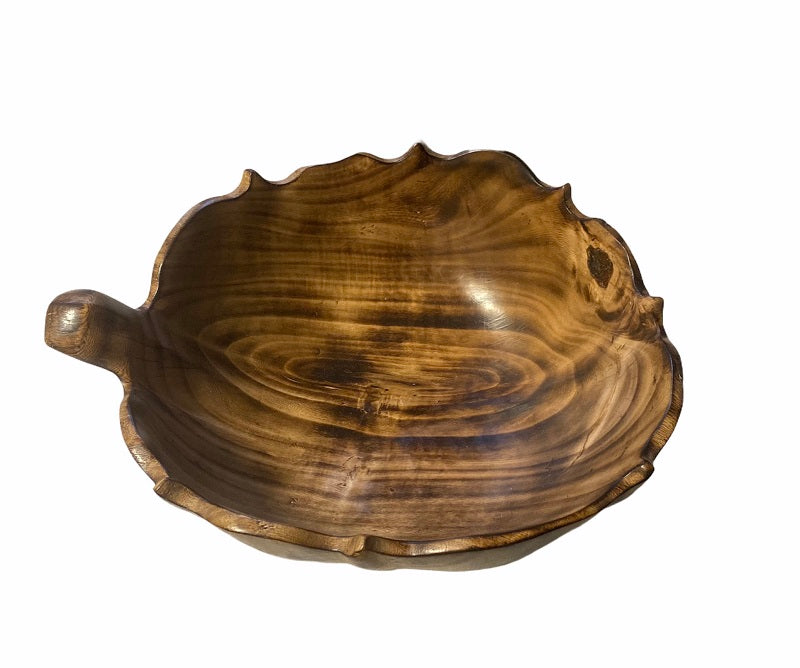 Leaf Shaped Serving Bowl, Salad Bowl, Hand carved Bowl, Wooden Bowl, Special gift
These beautifully handcrafted bowls are sold individually They are made of Jacaranda Wood and handcrafted with a skill to make a nested bowl set. The set will shine on your dining table while serving any type of dish during any occasion. Handcrafted in Kenya and ethically sourced.
This is a hand carved  leaf designed wooden salad bowl with one handle. This bowl  is made out of Jacaranda wood which is smoked to create the beautiful dark tan color. Handmade individually to give each a unique and different look.
Sizes:
Smaller - L11.4" x W11"x Depth 4"
Medium L13" x W11.2" x Depth 4"
Large  -  D12.5" x W13"x Depth 4.5"