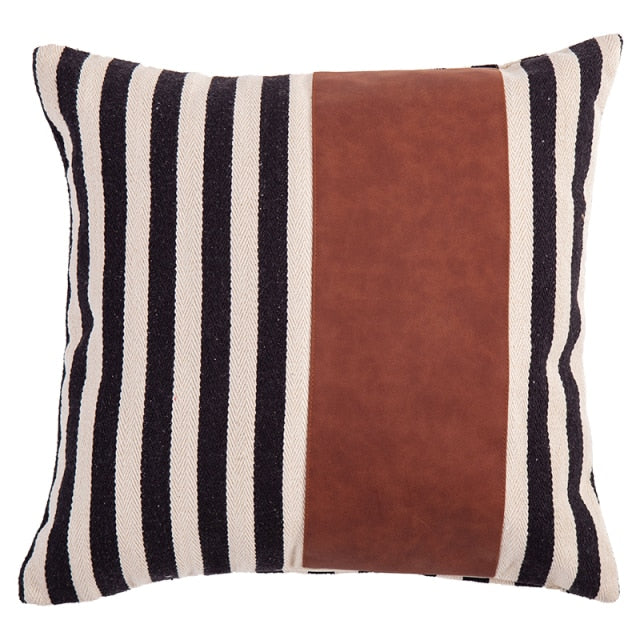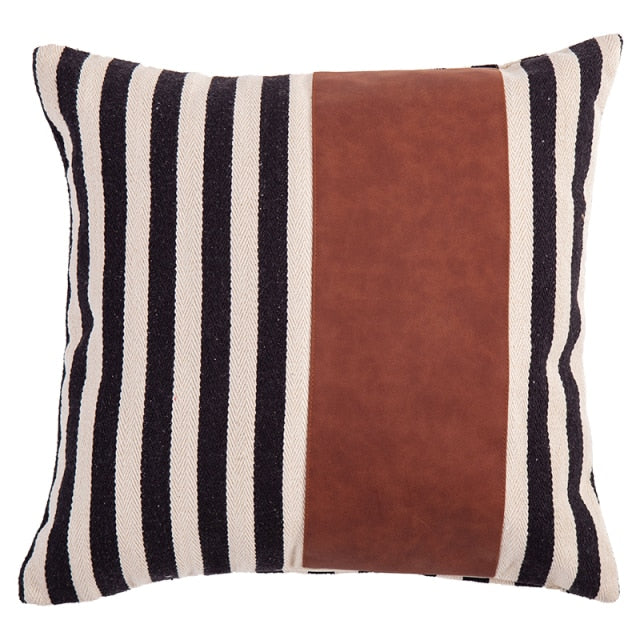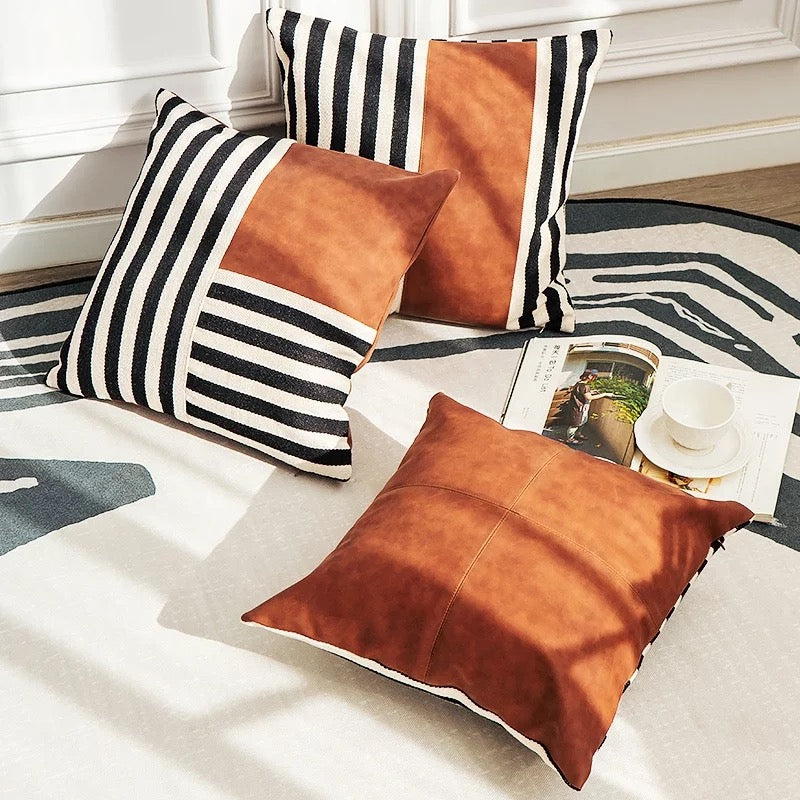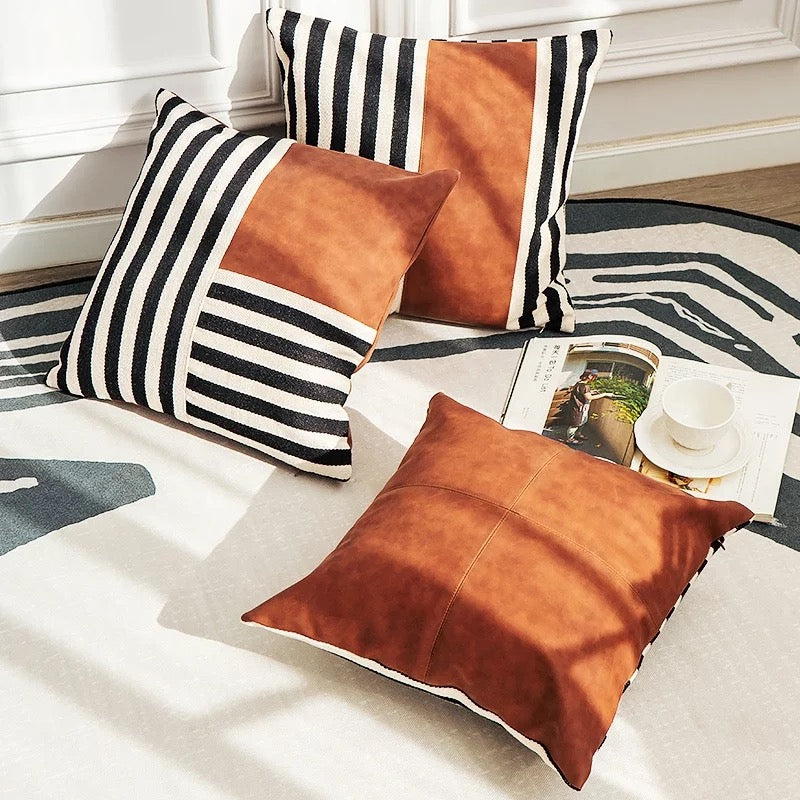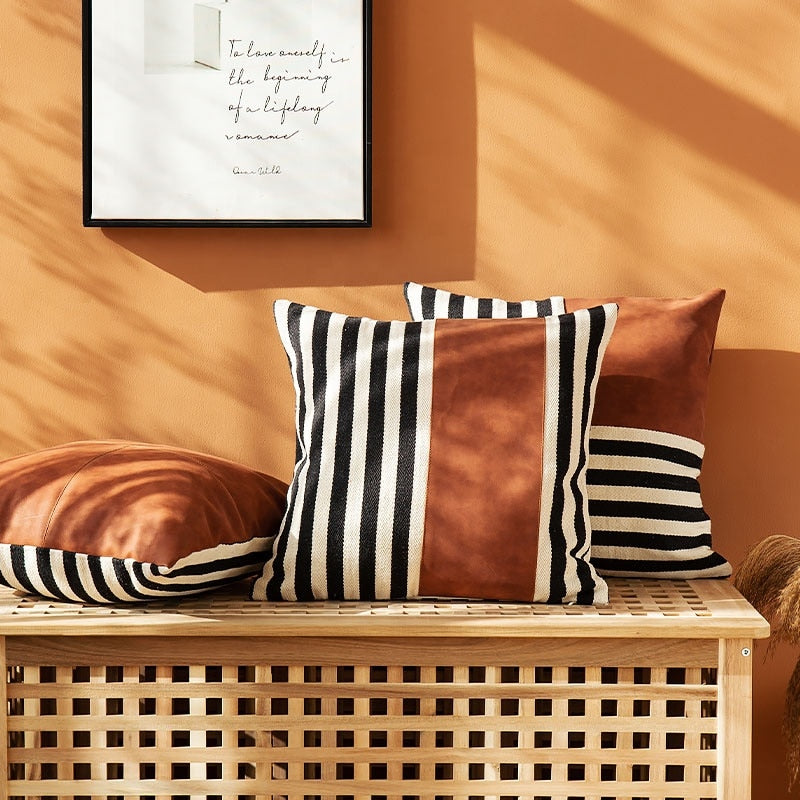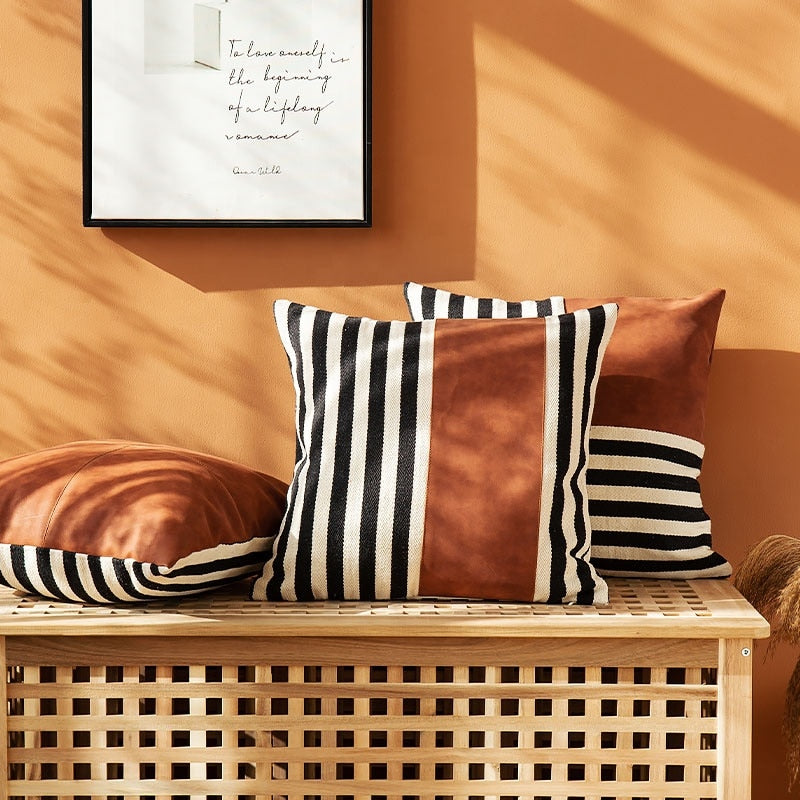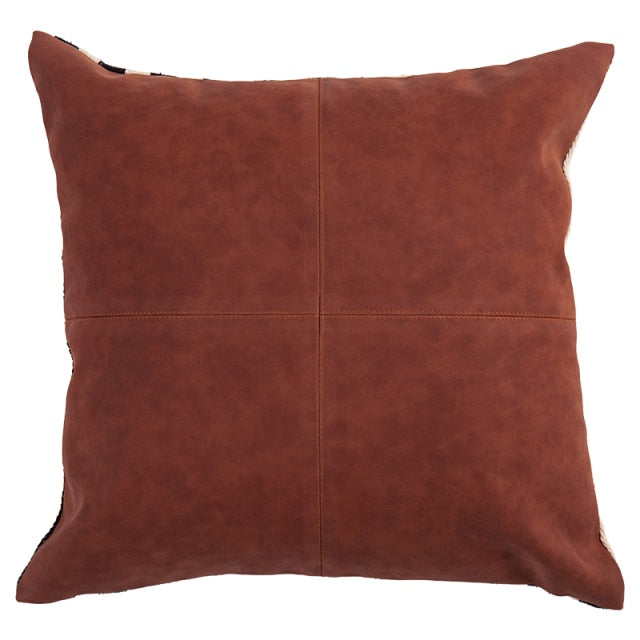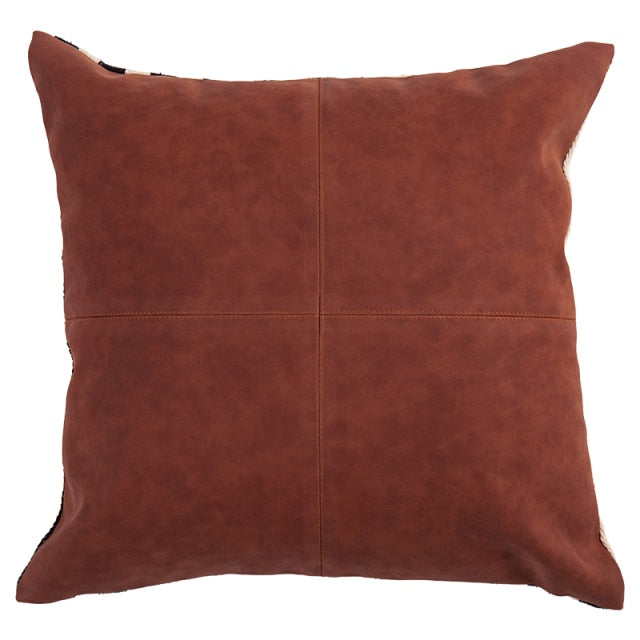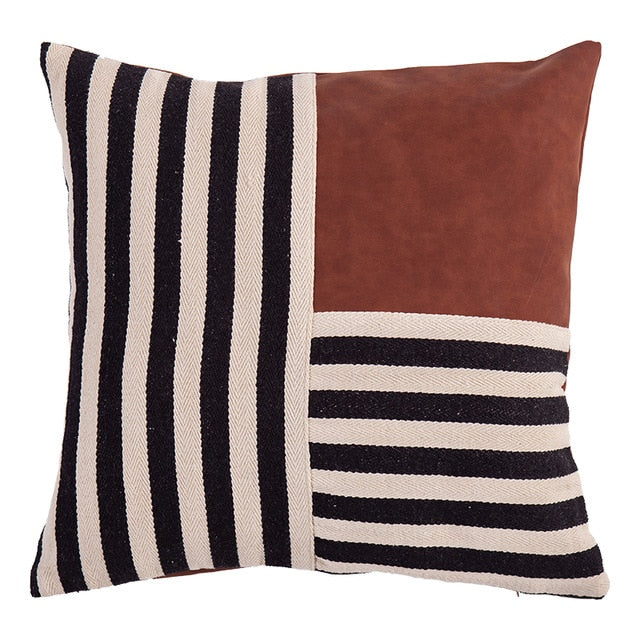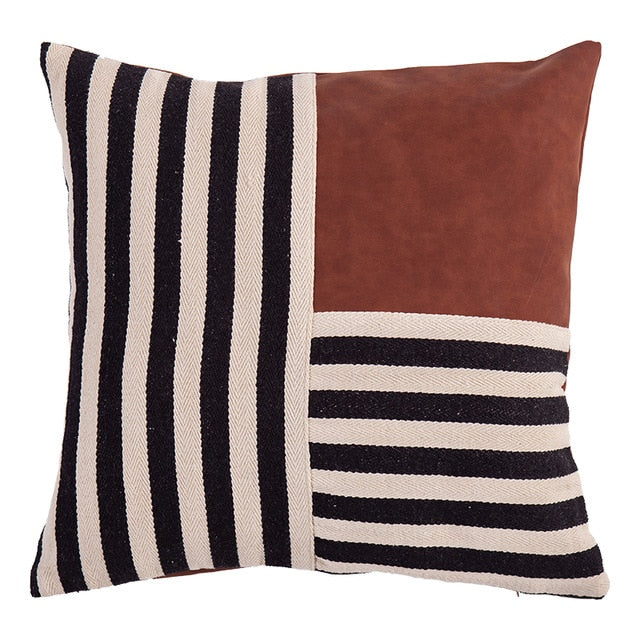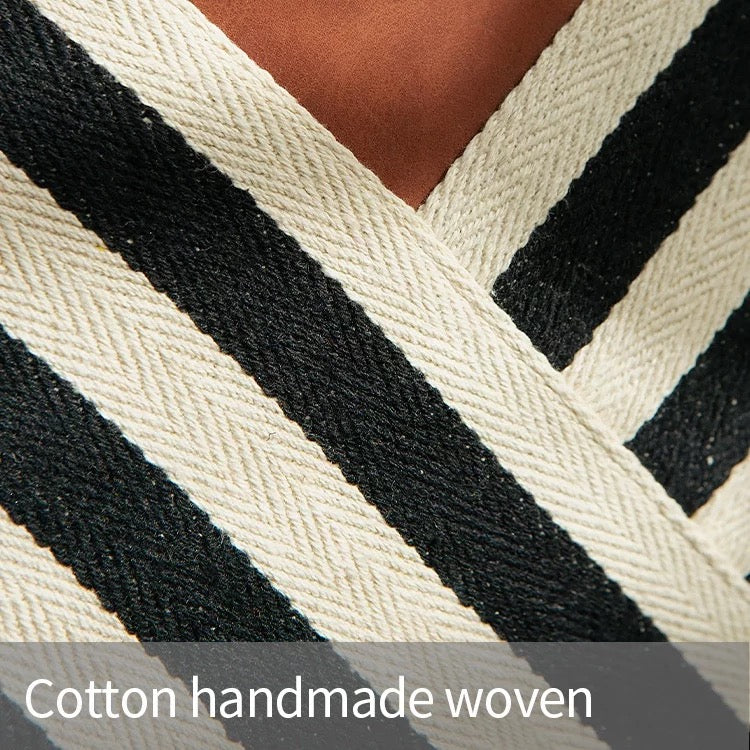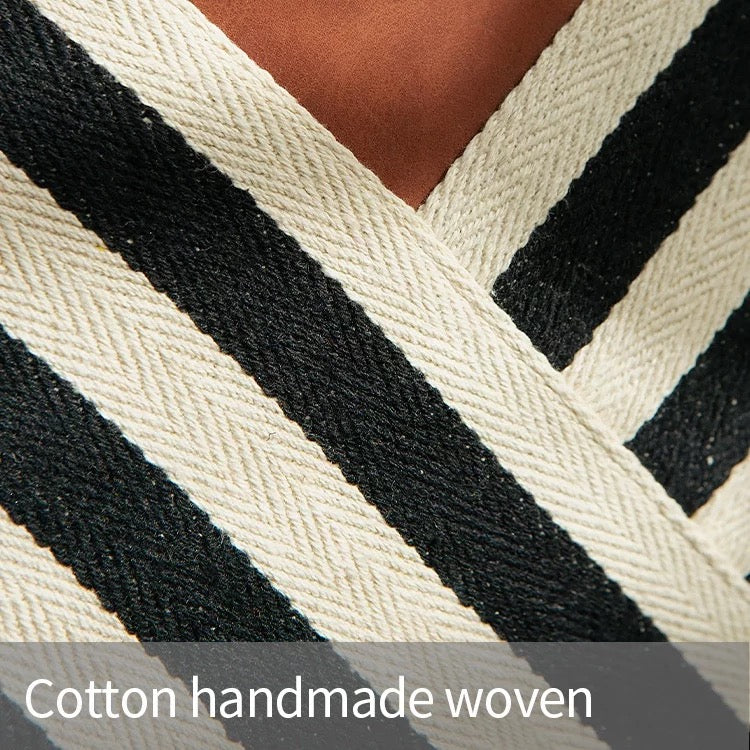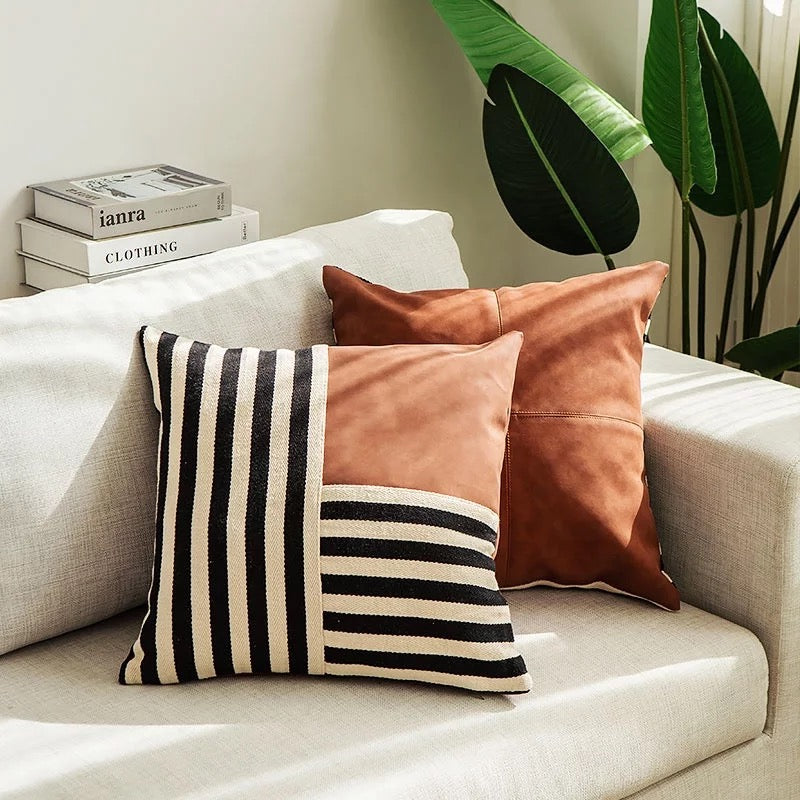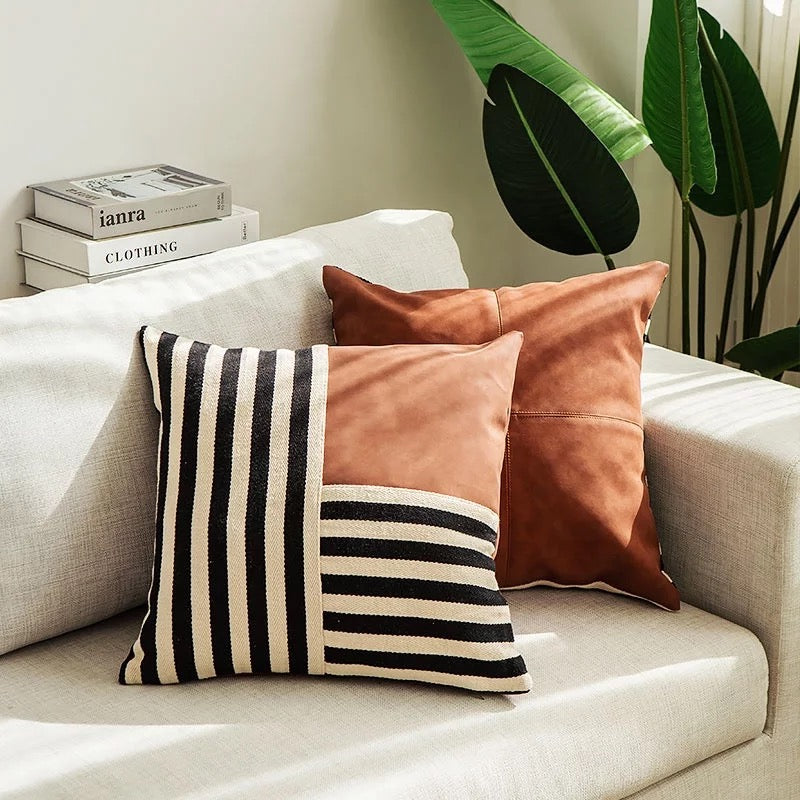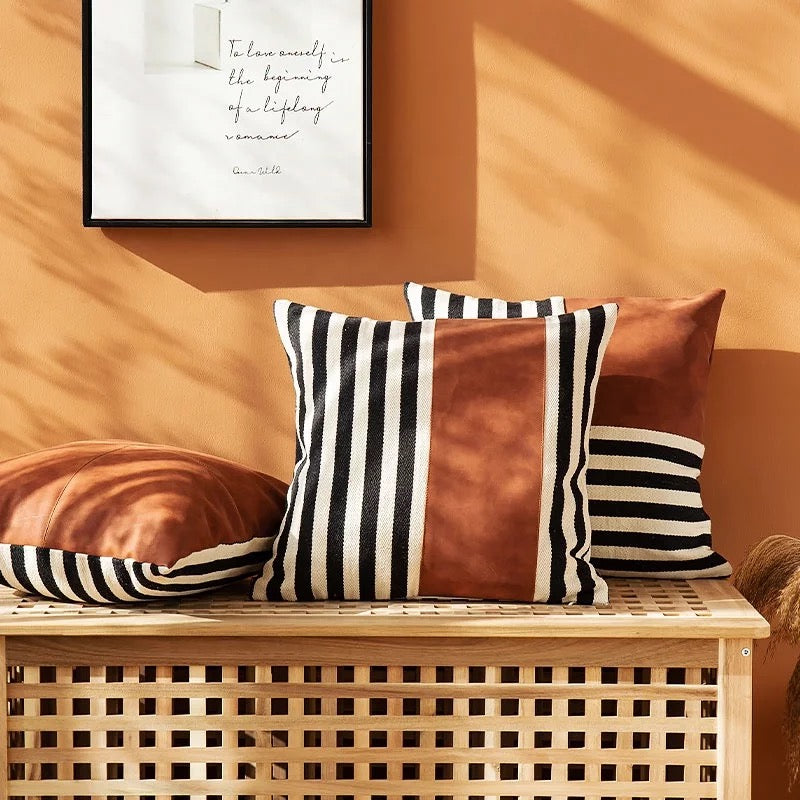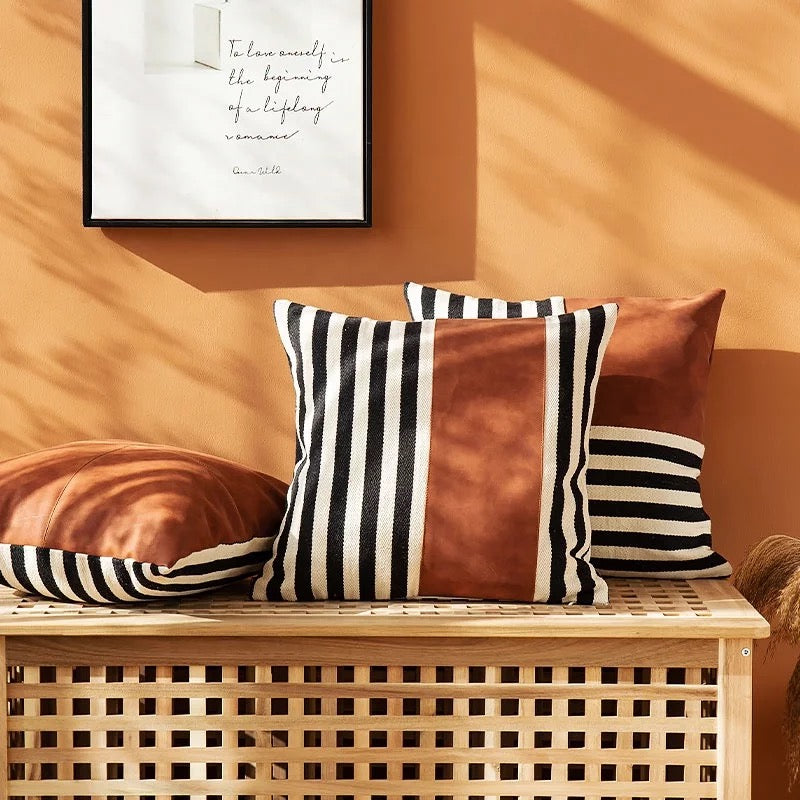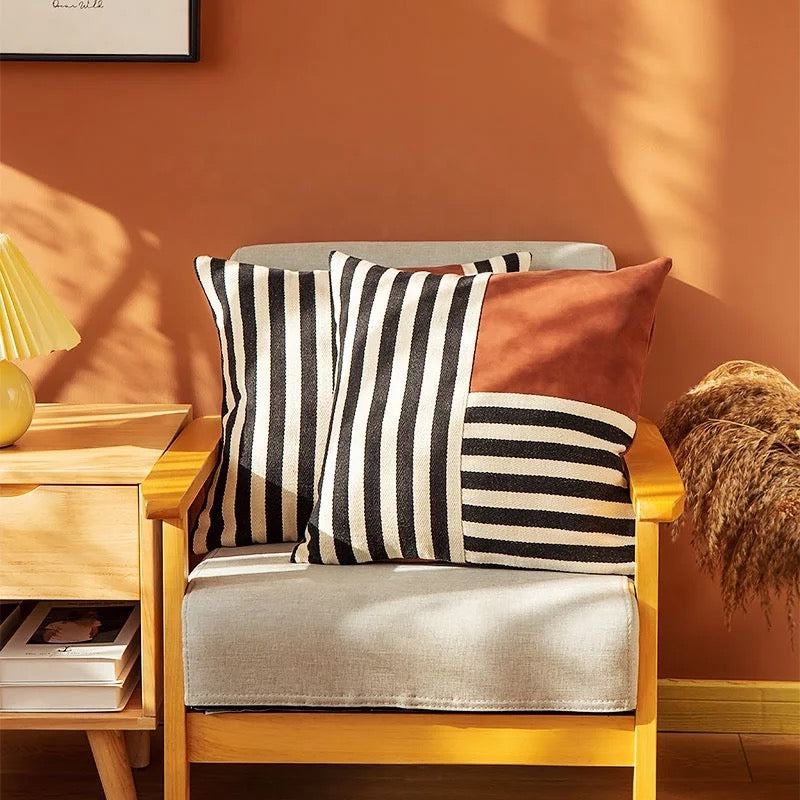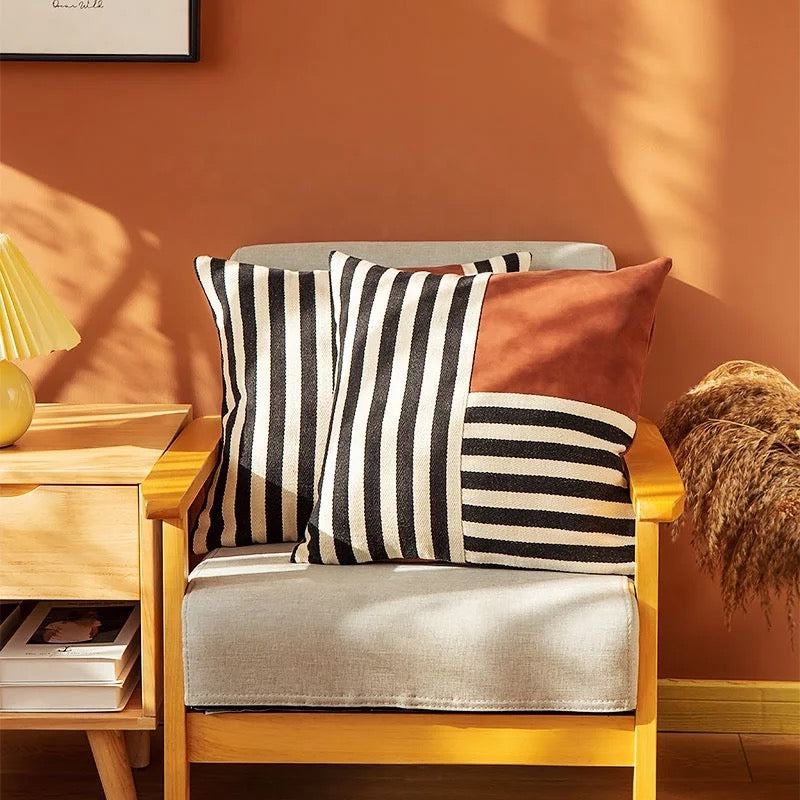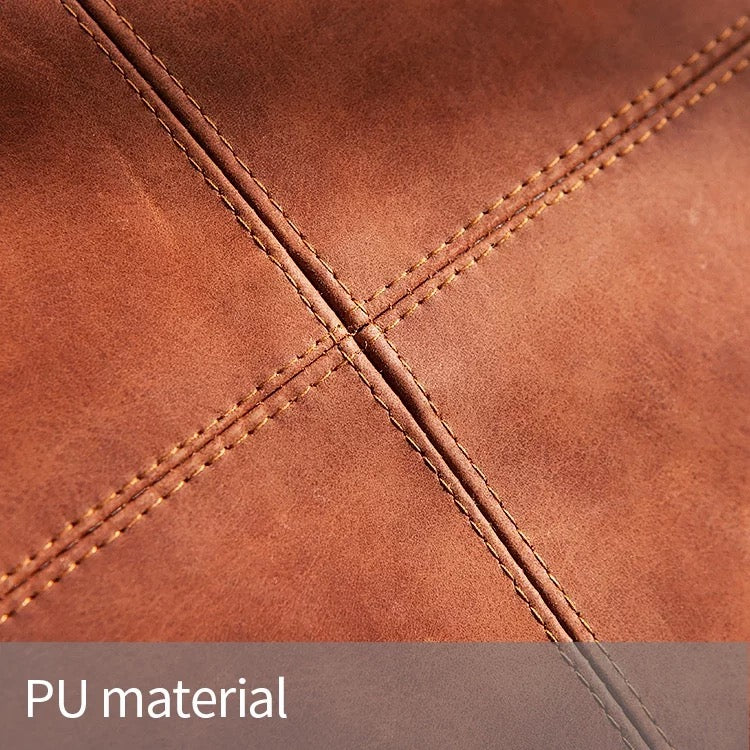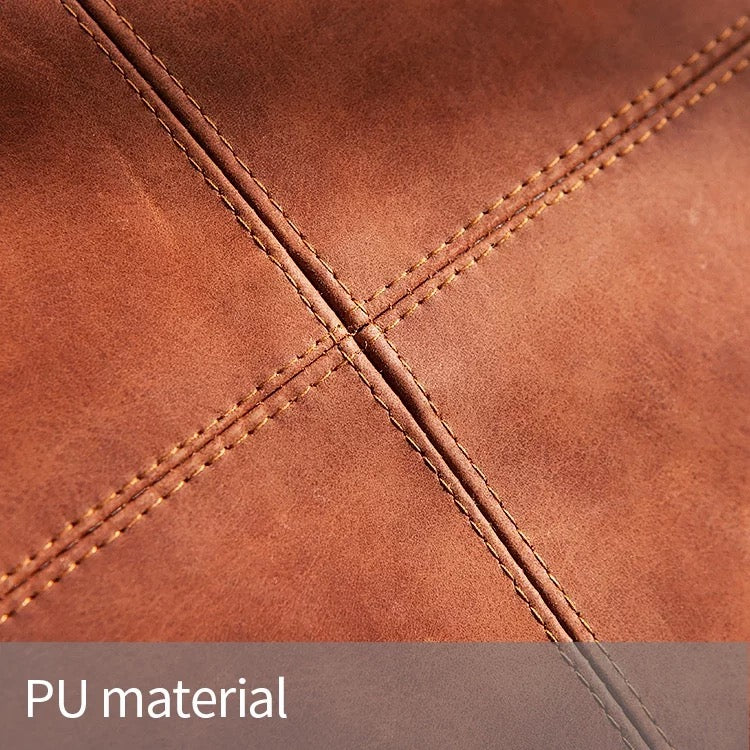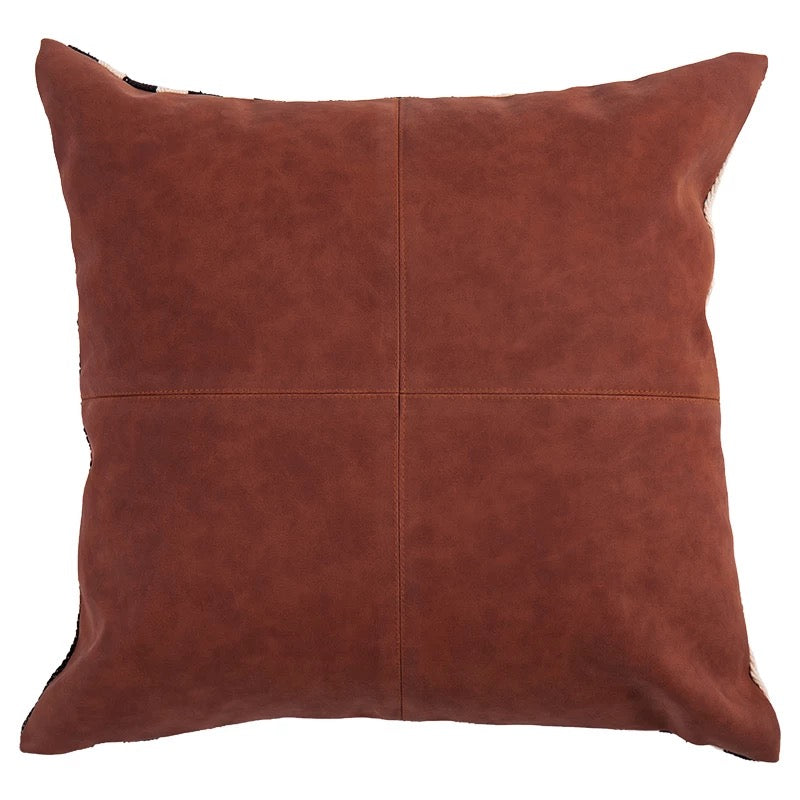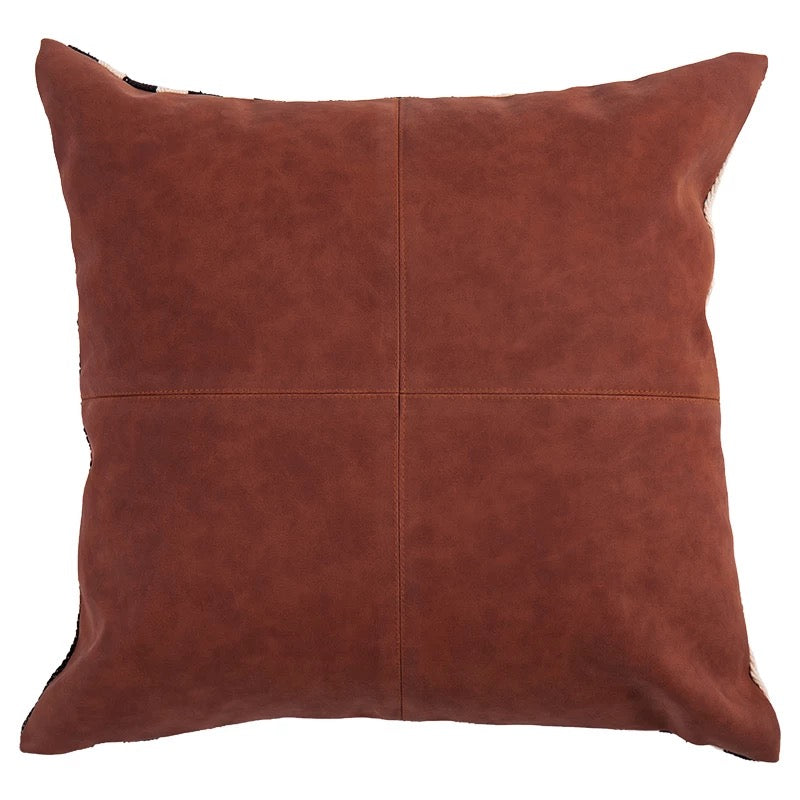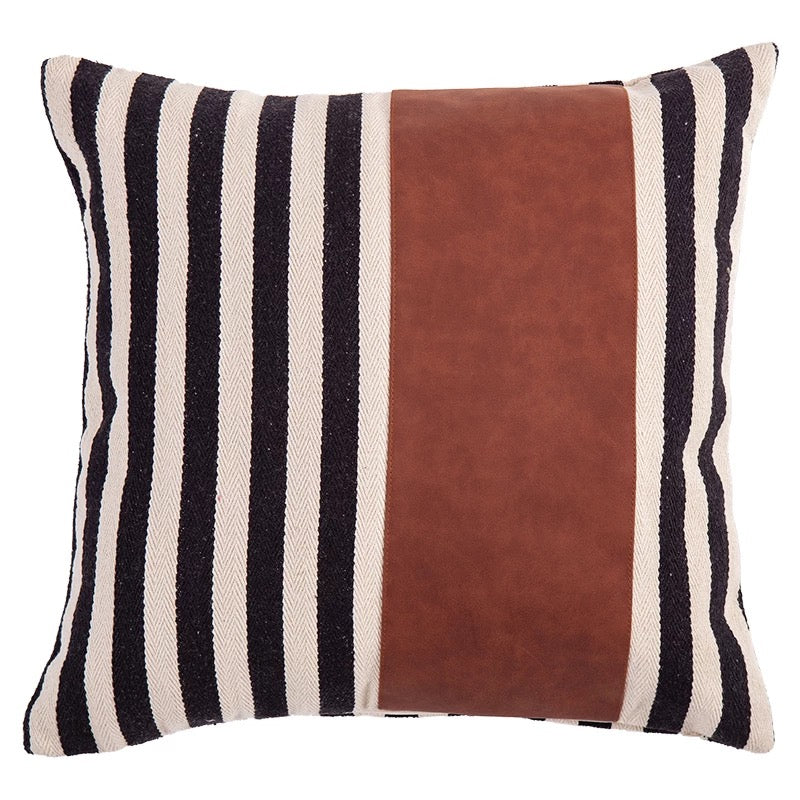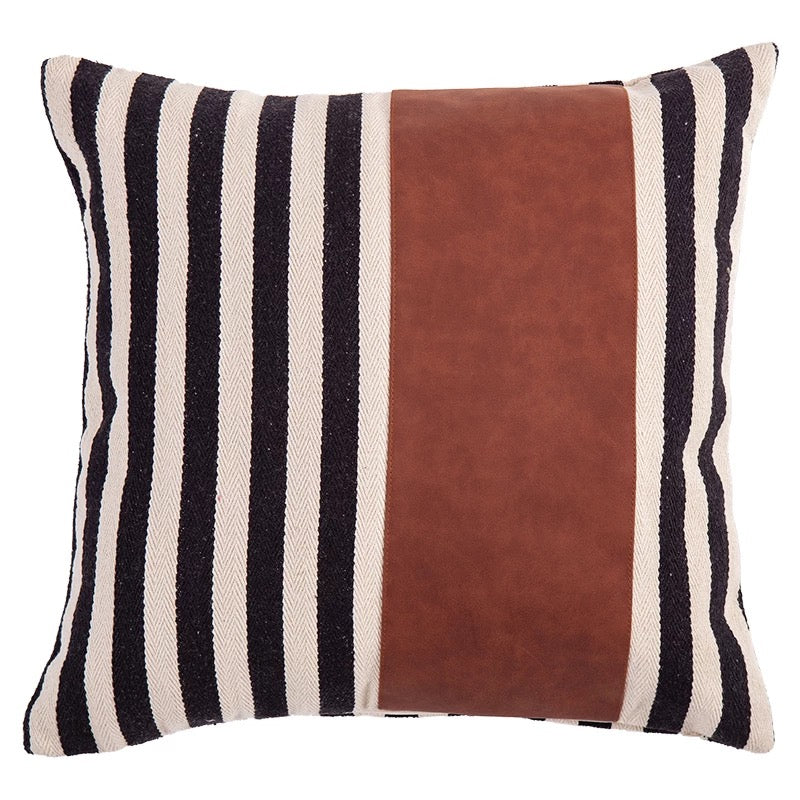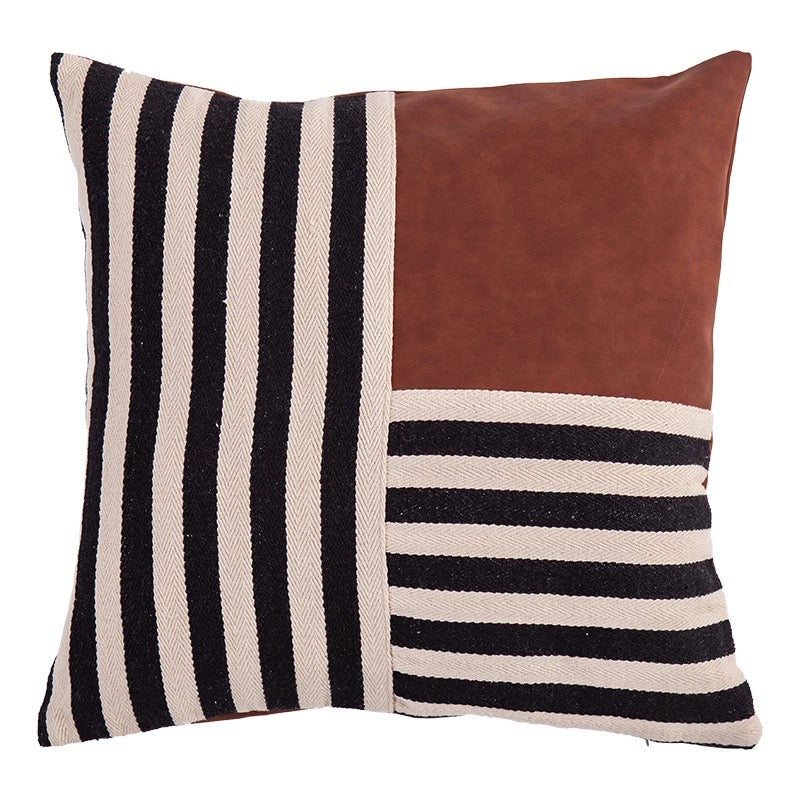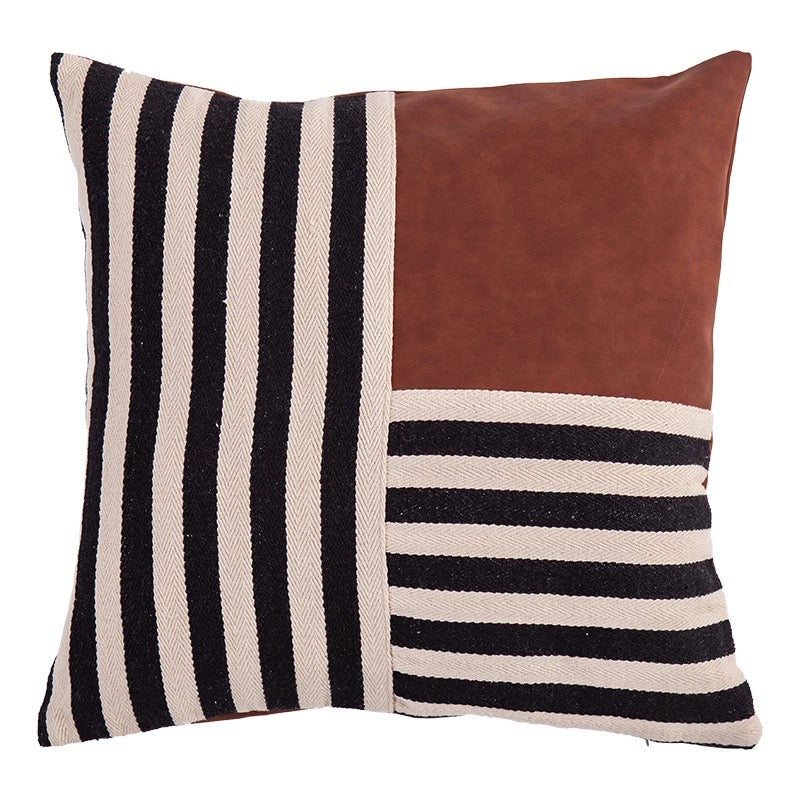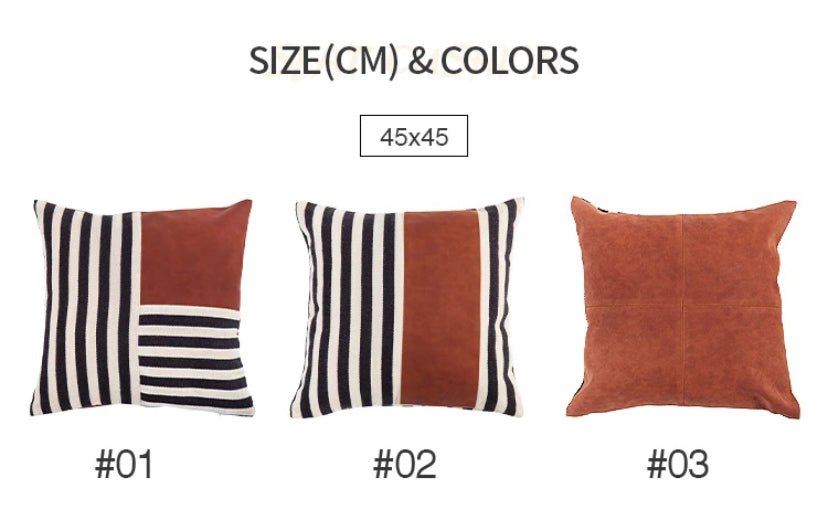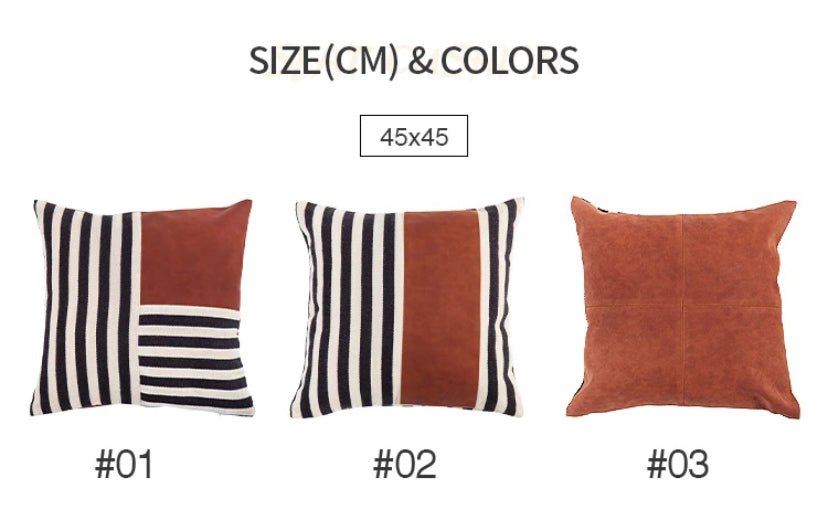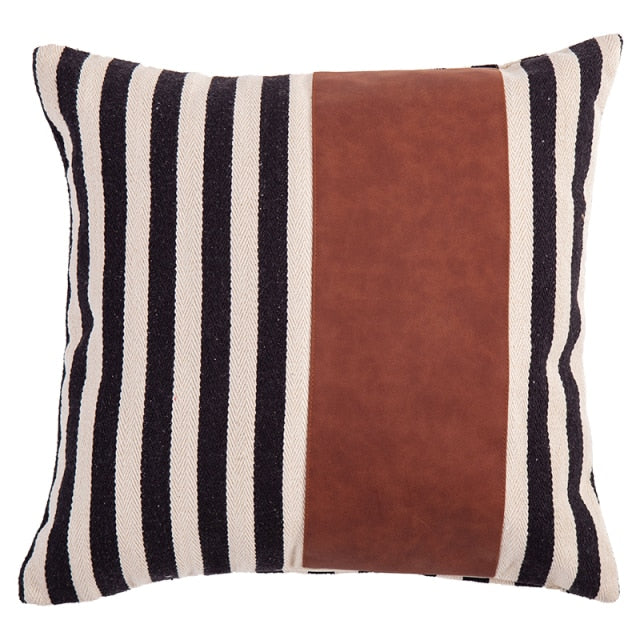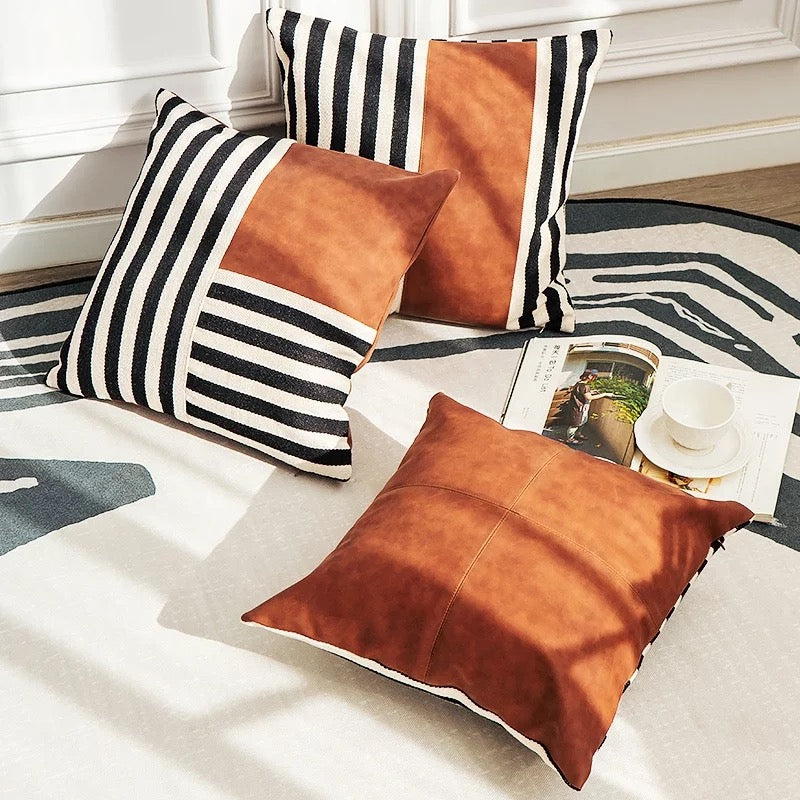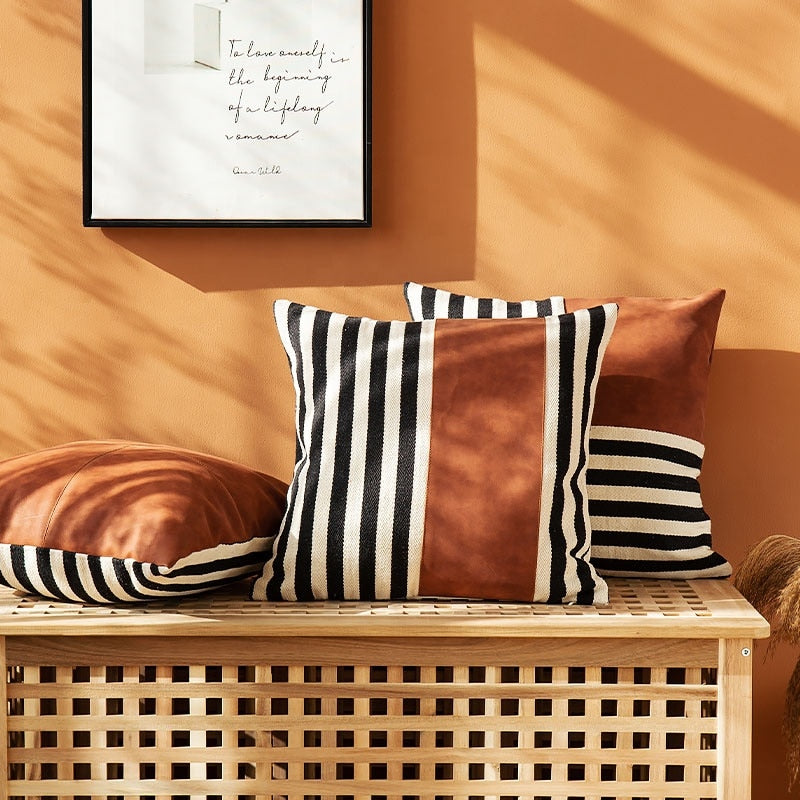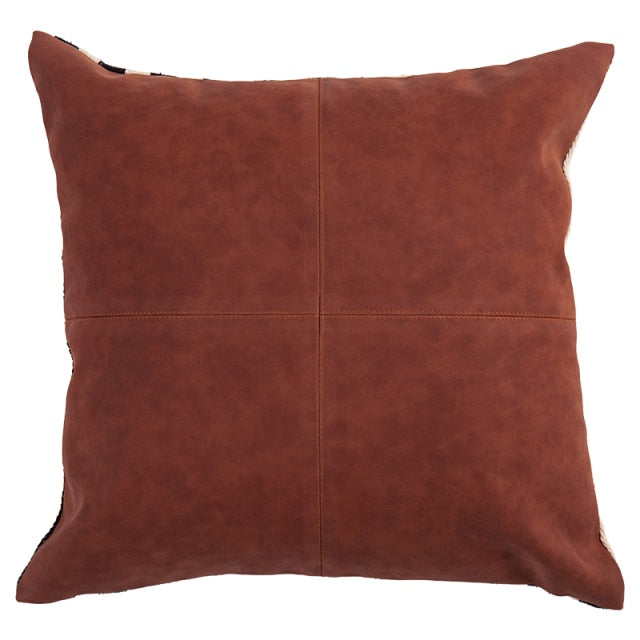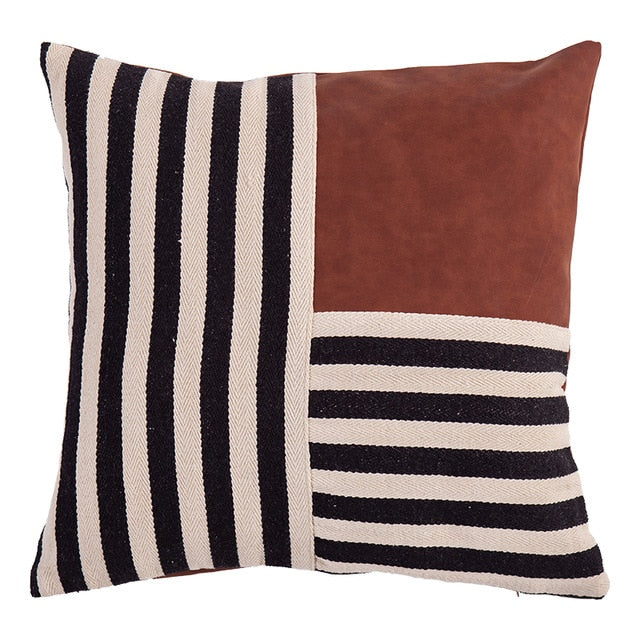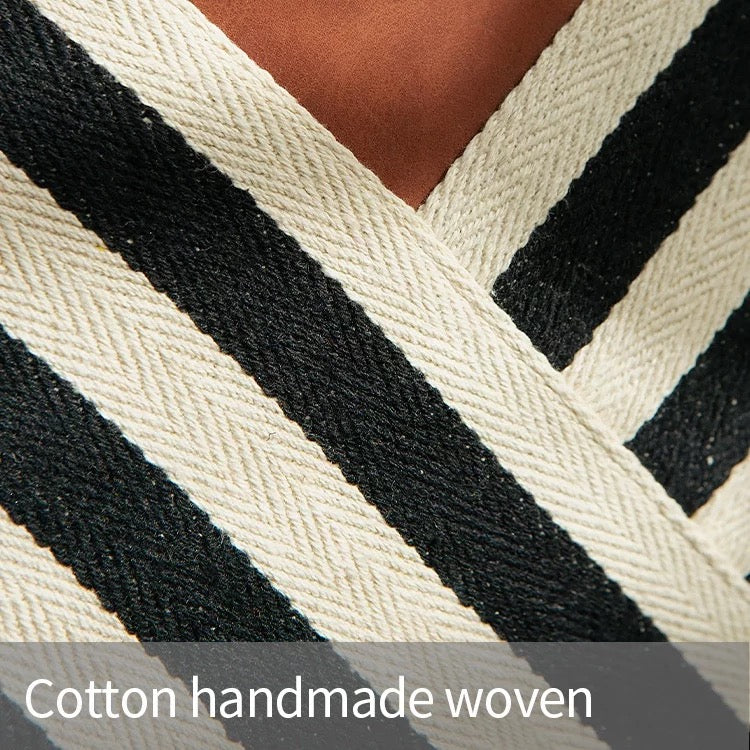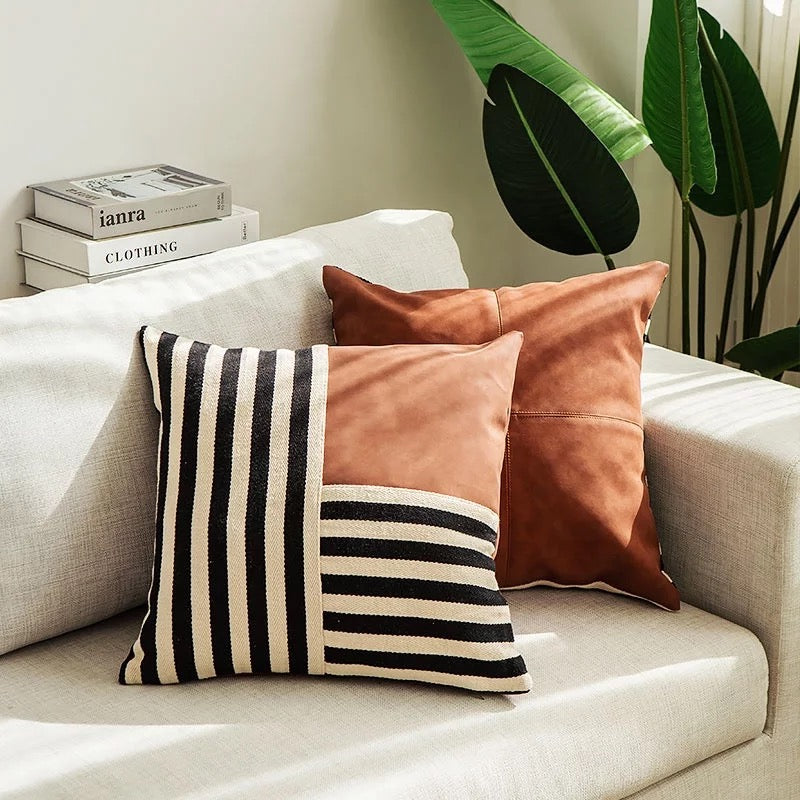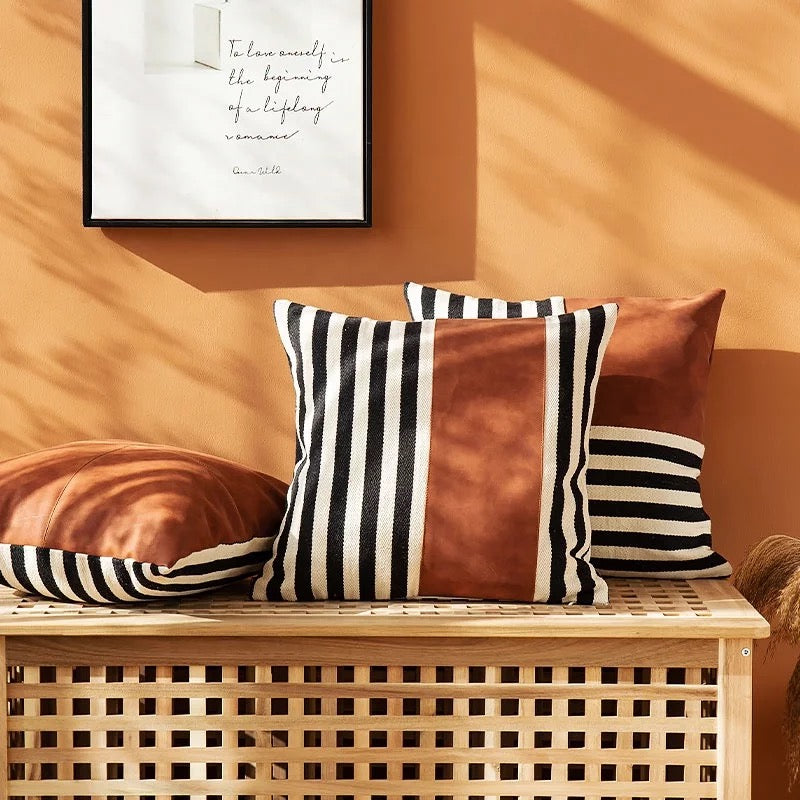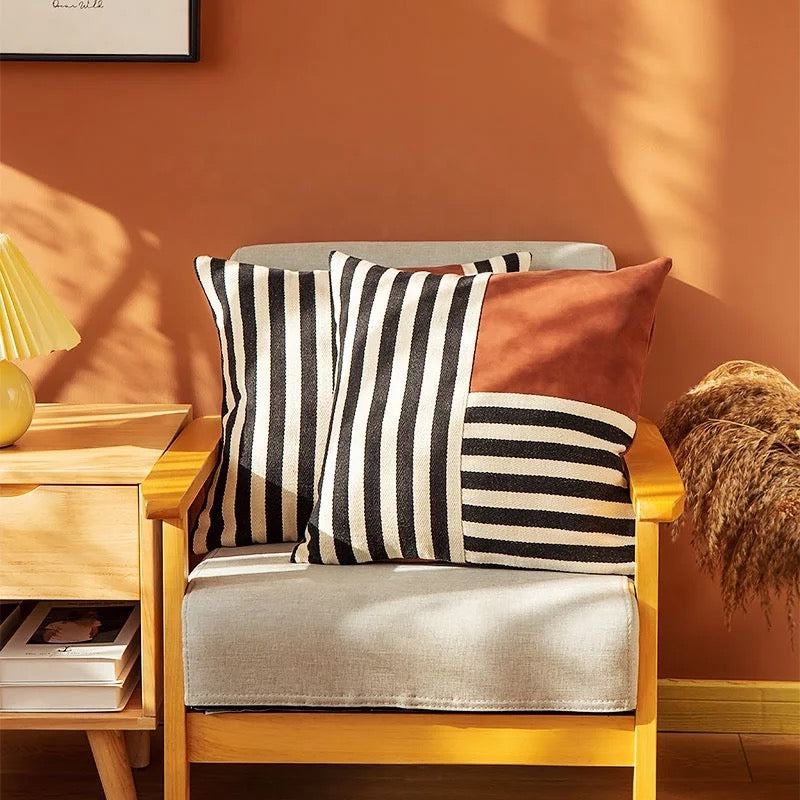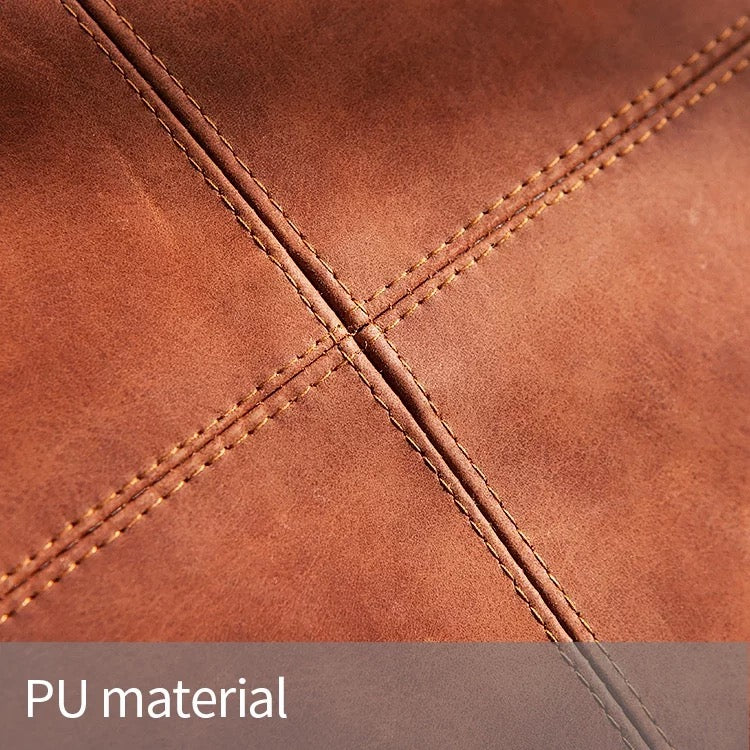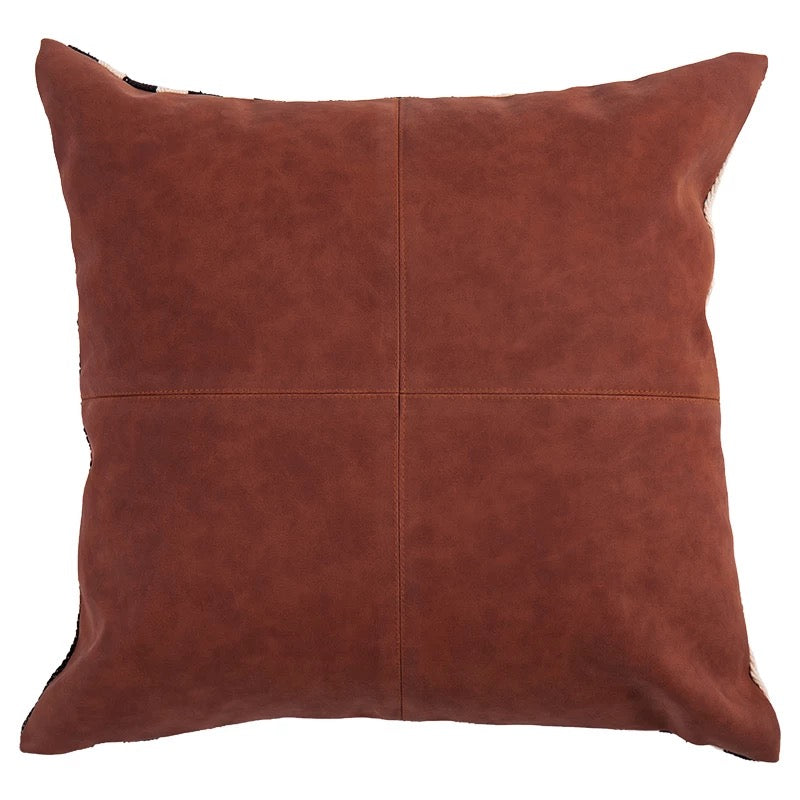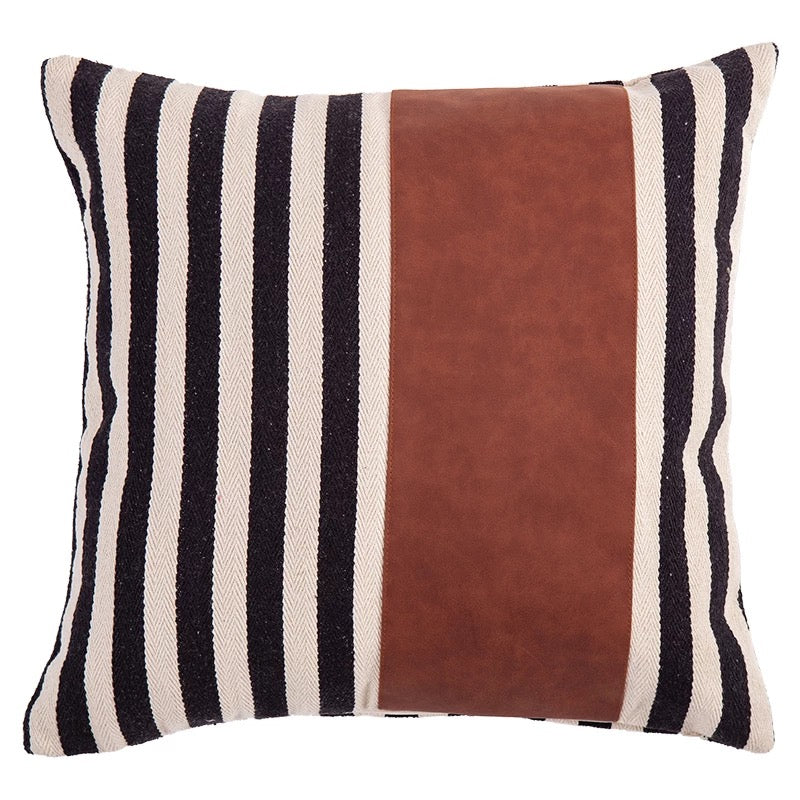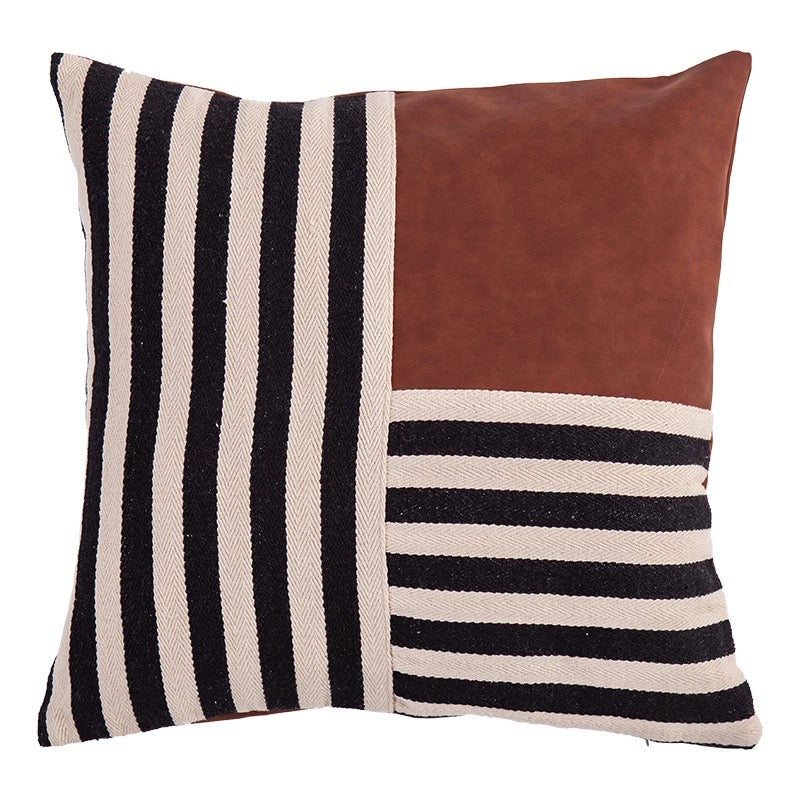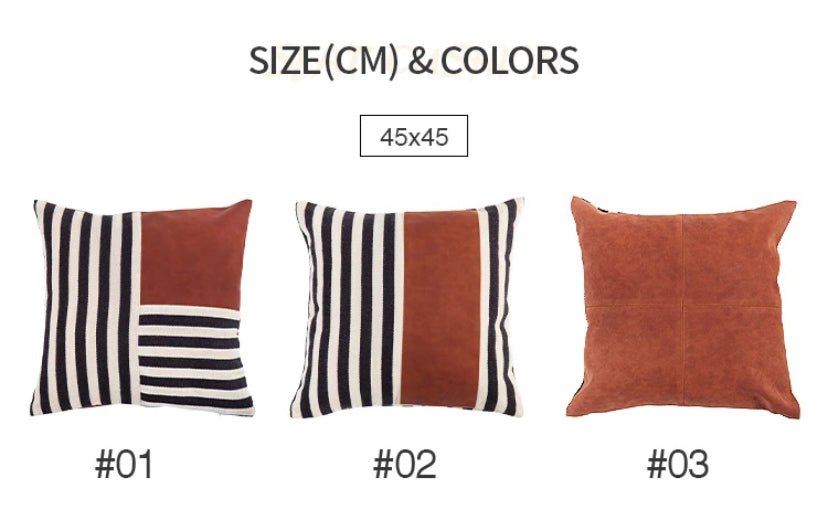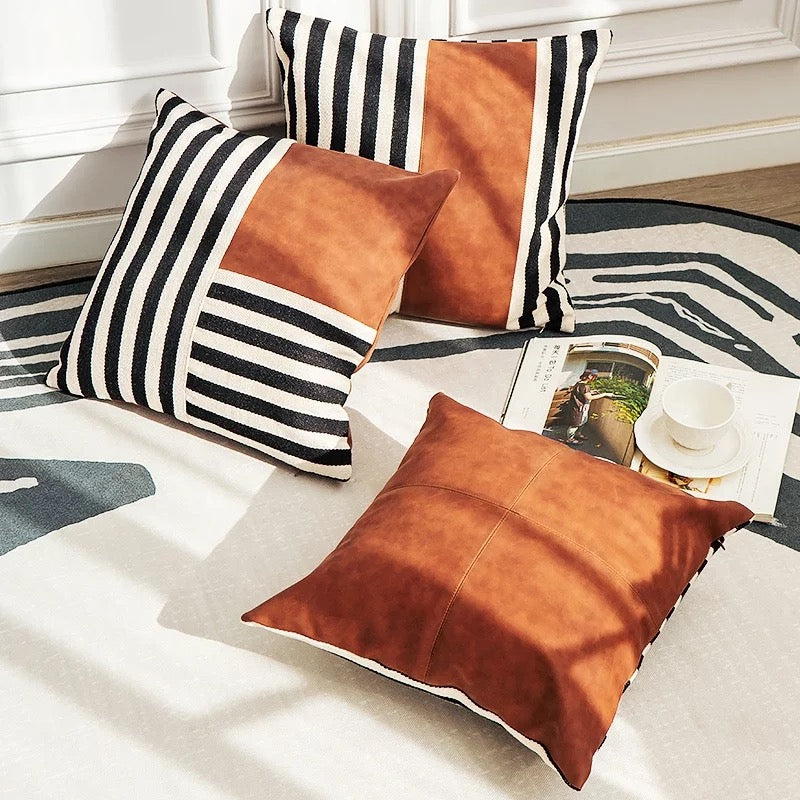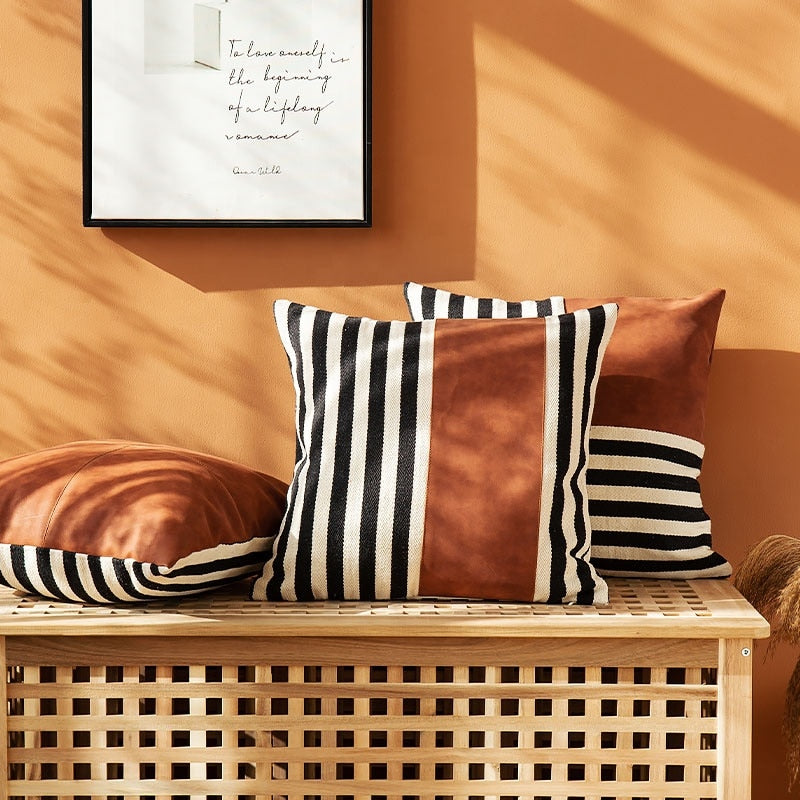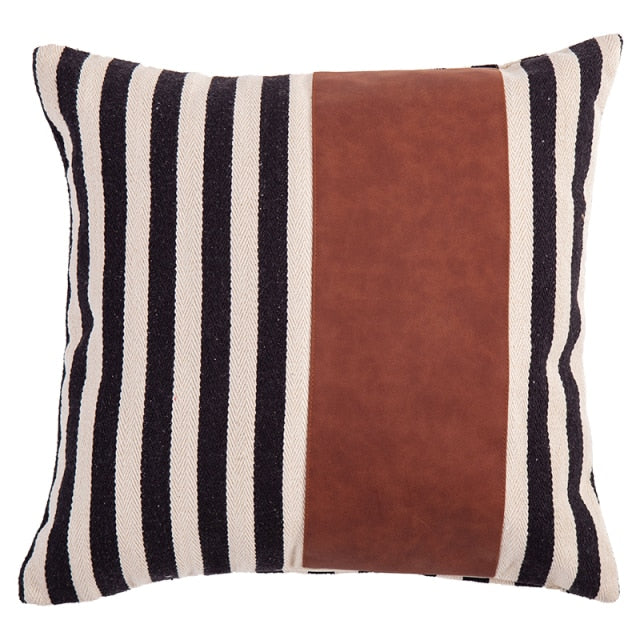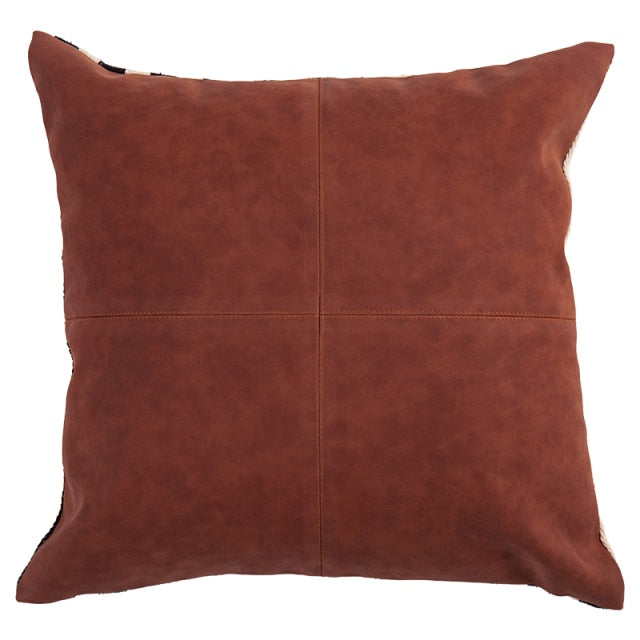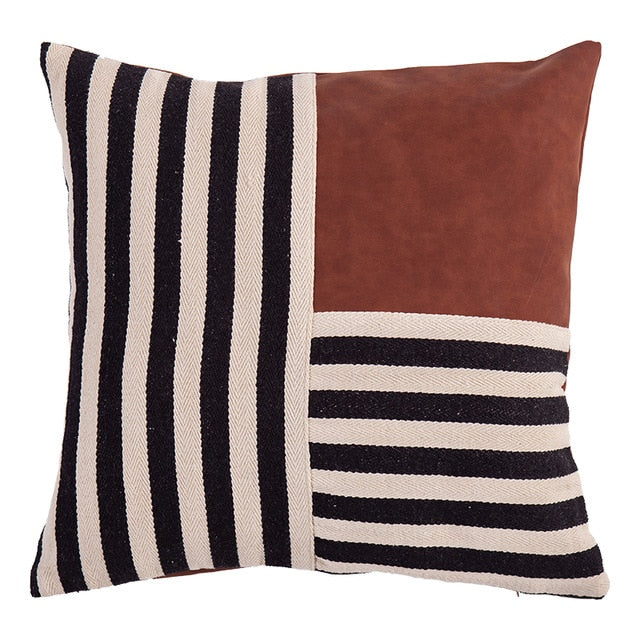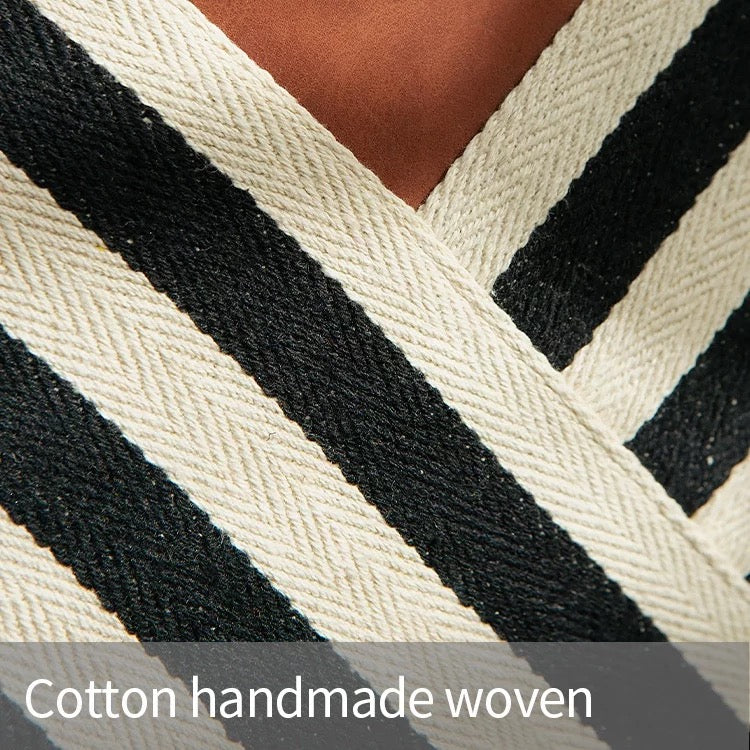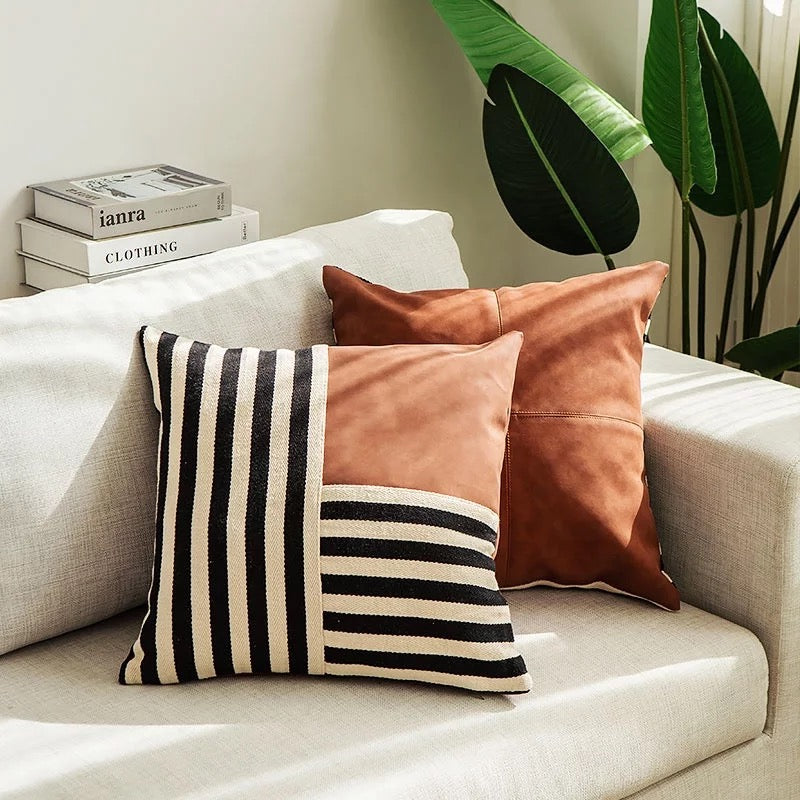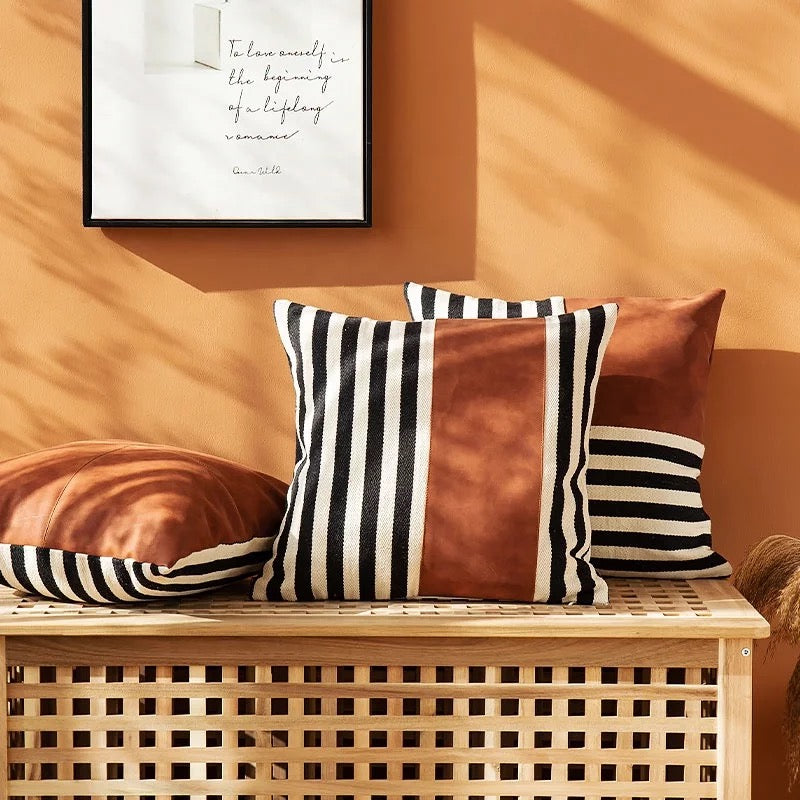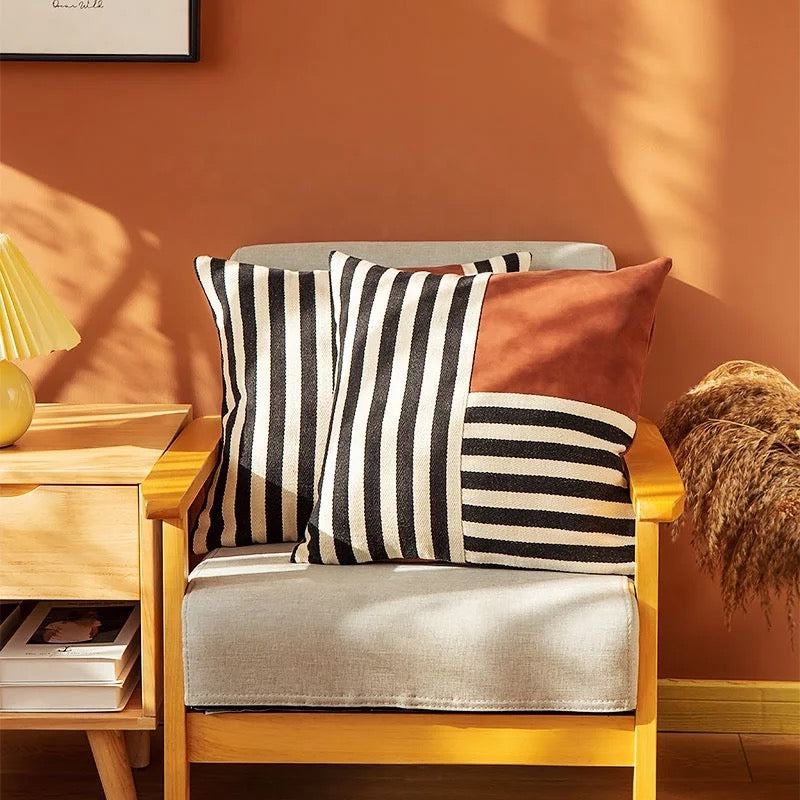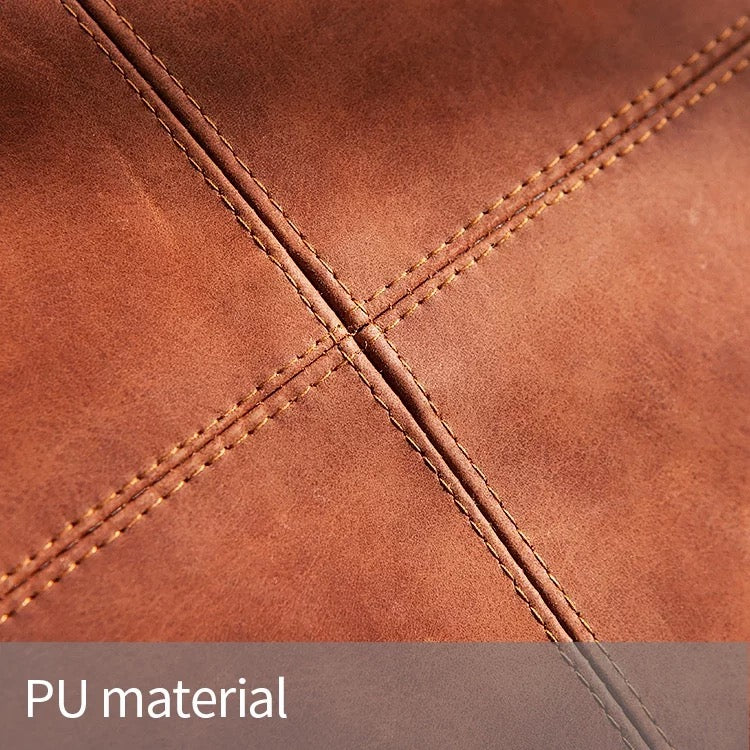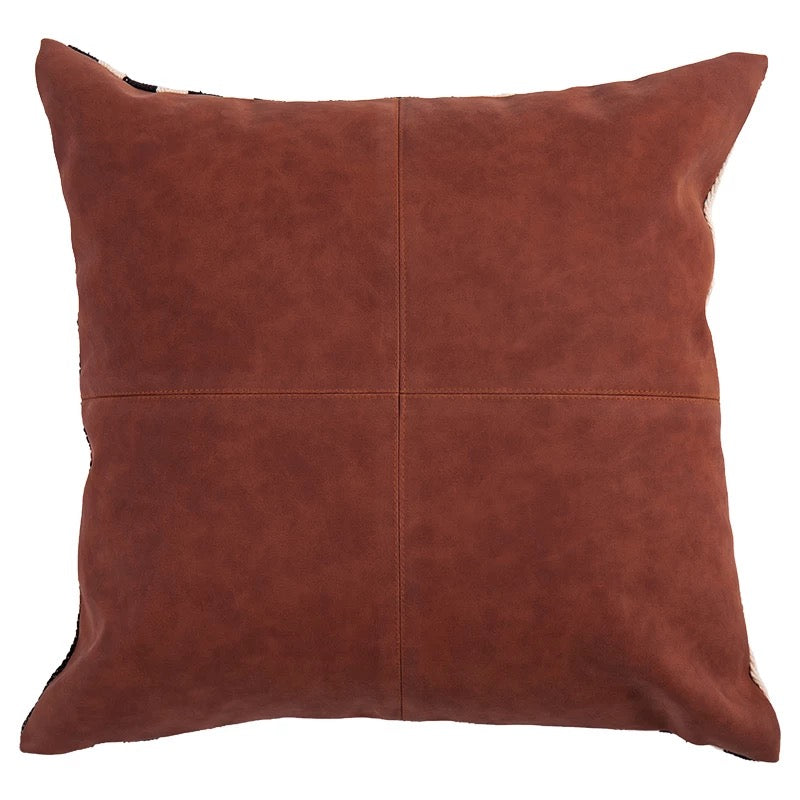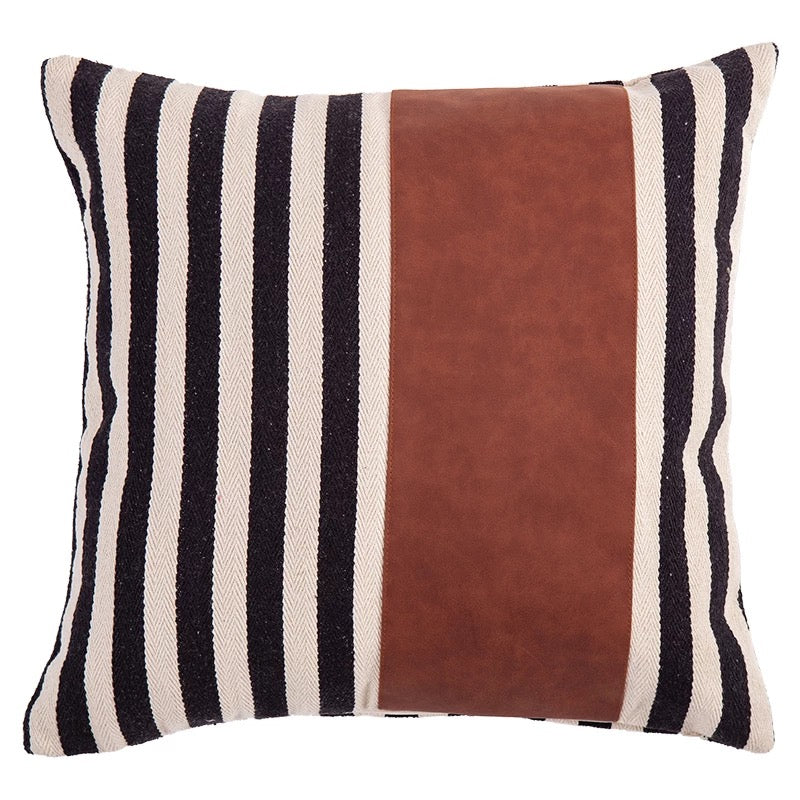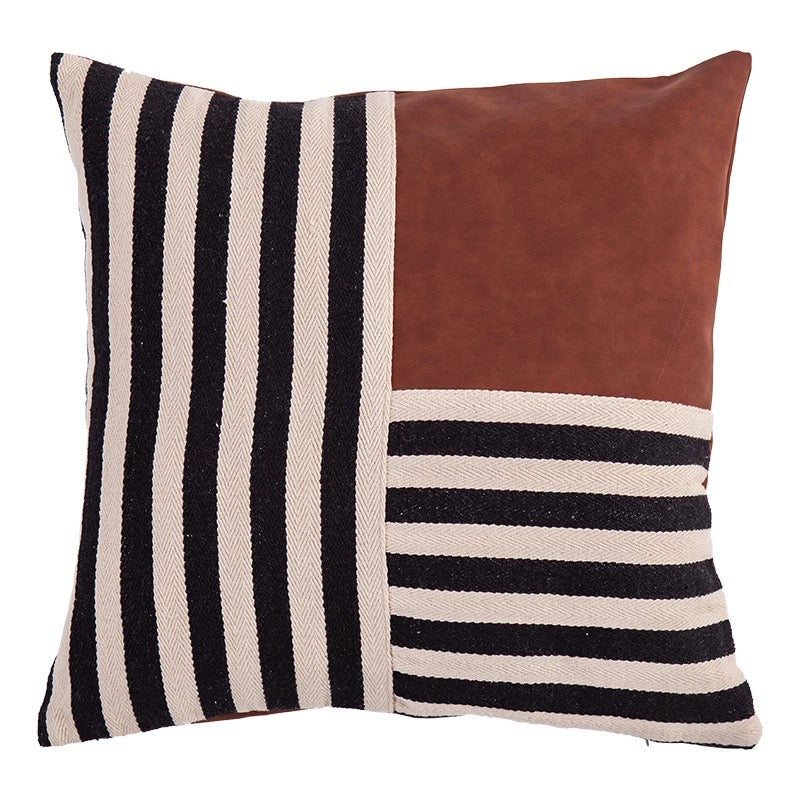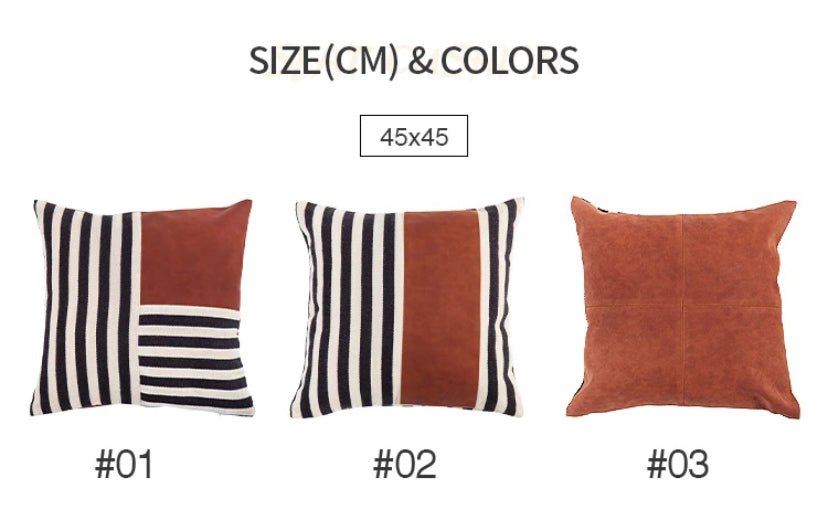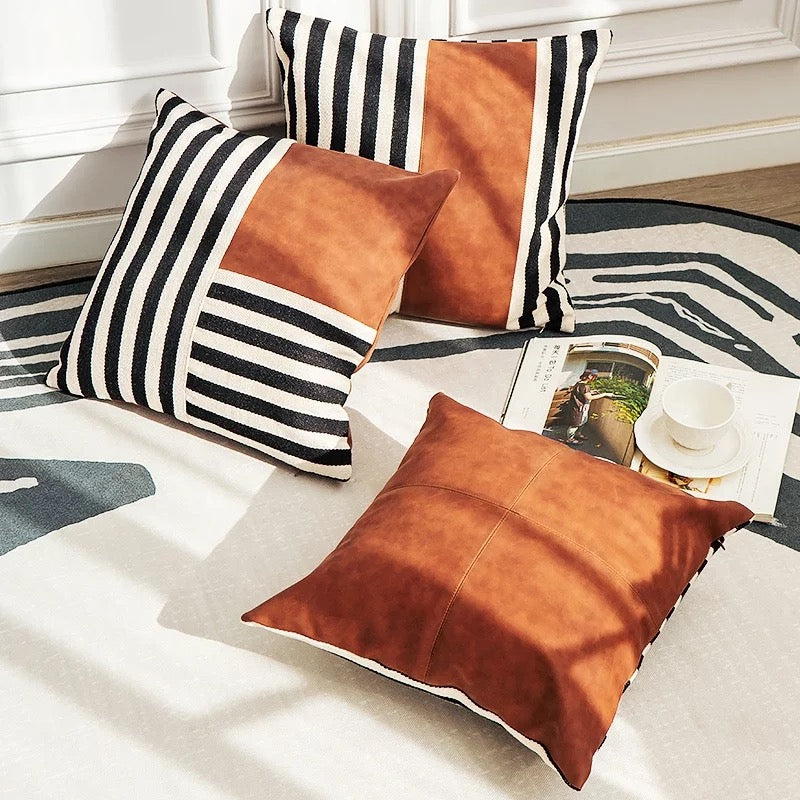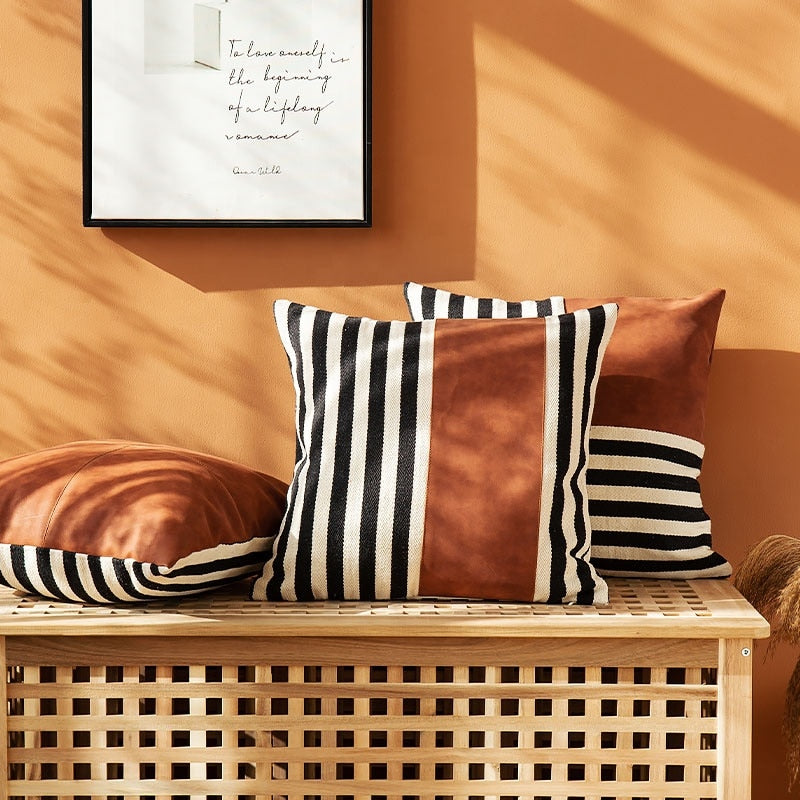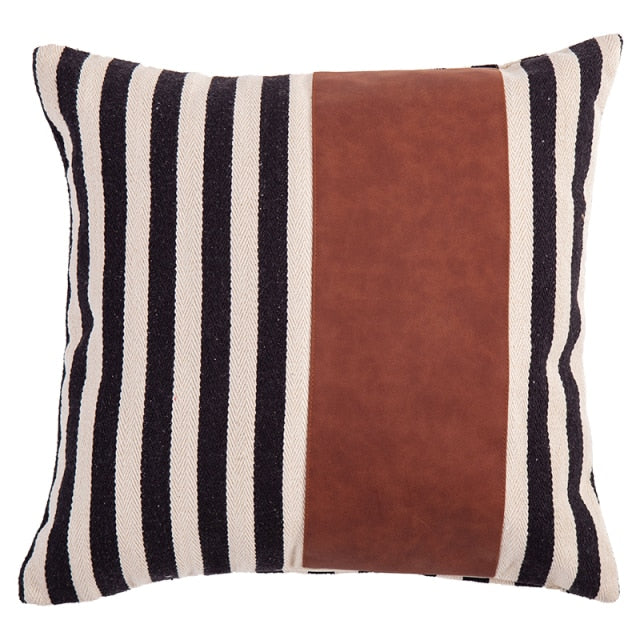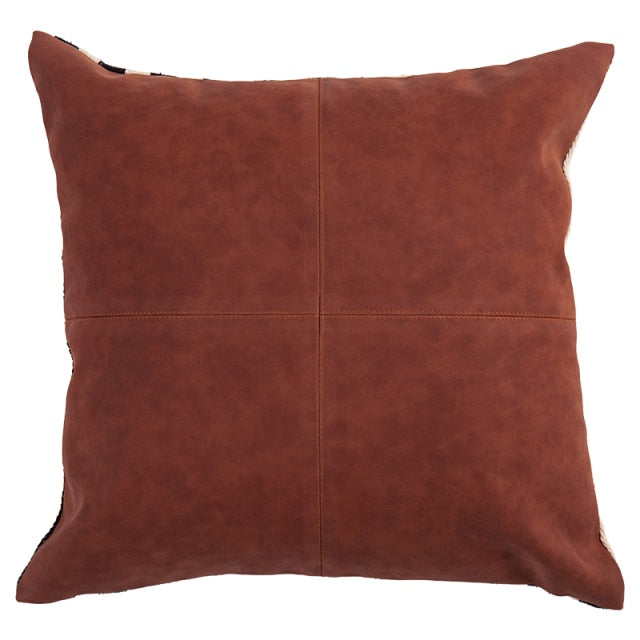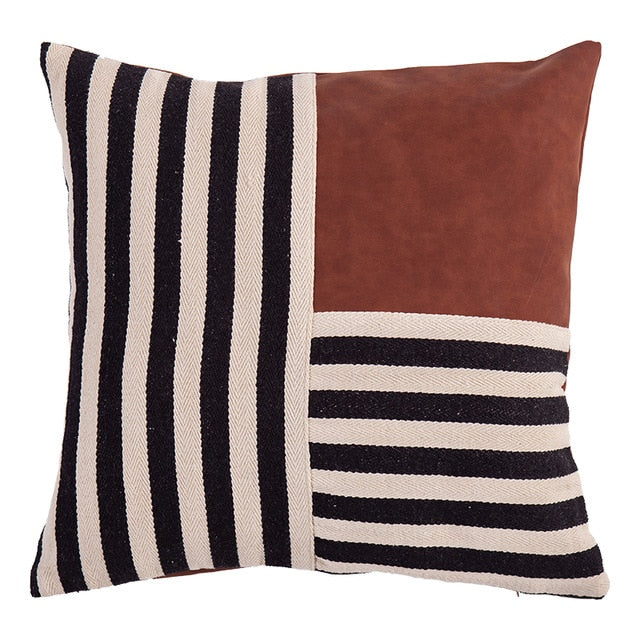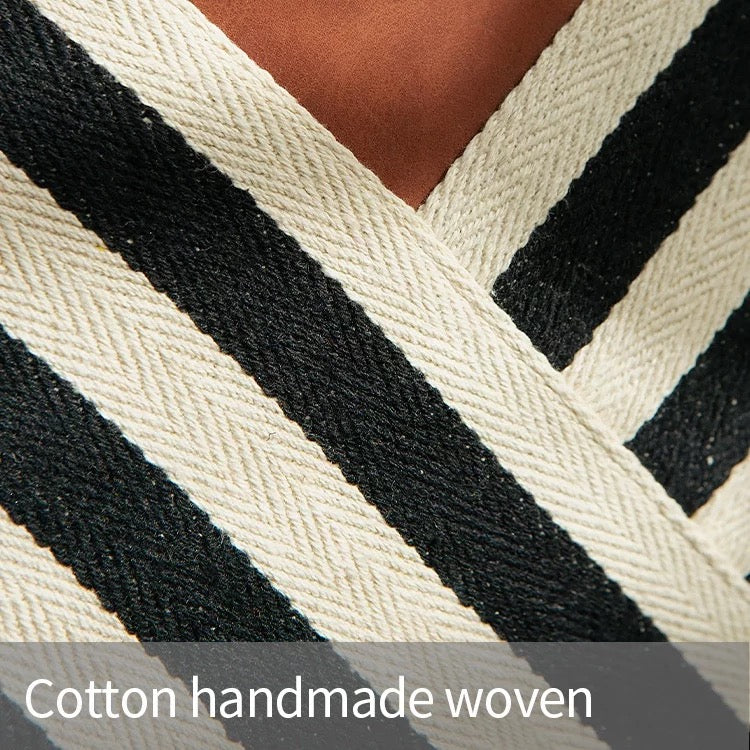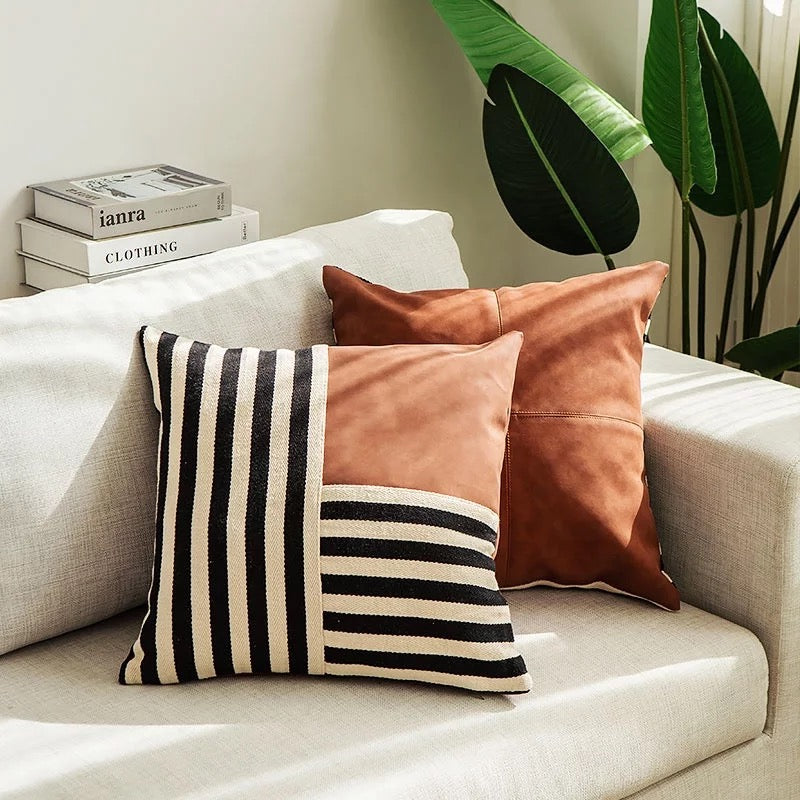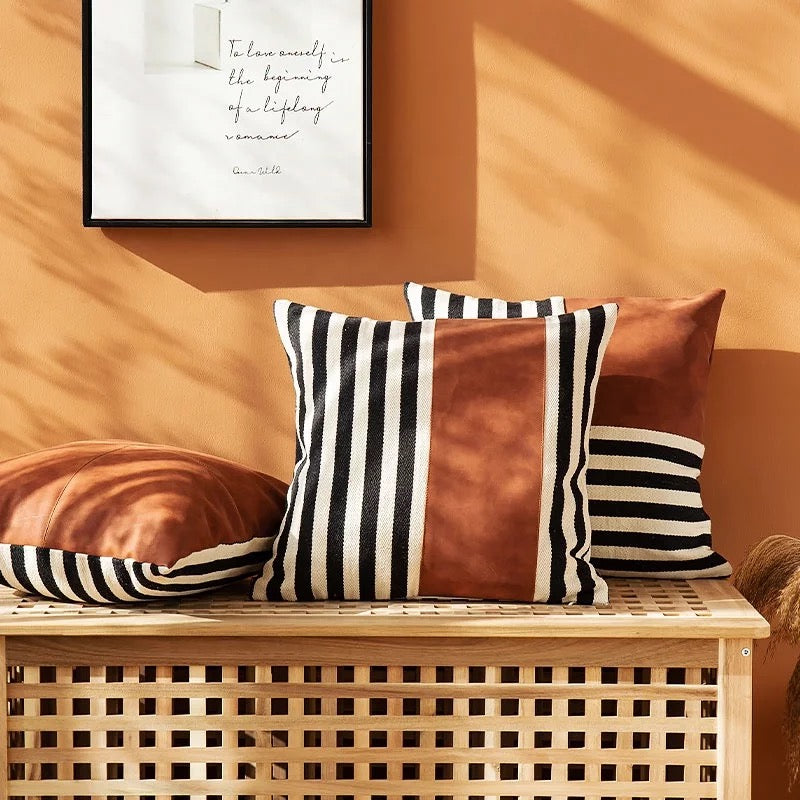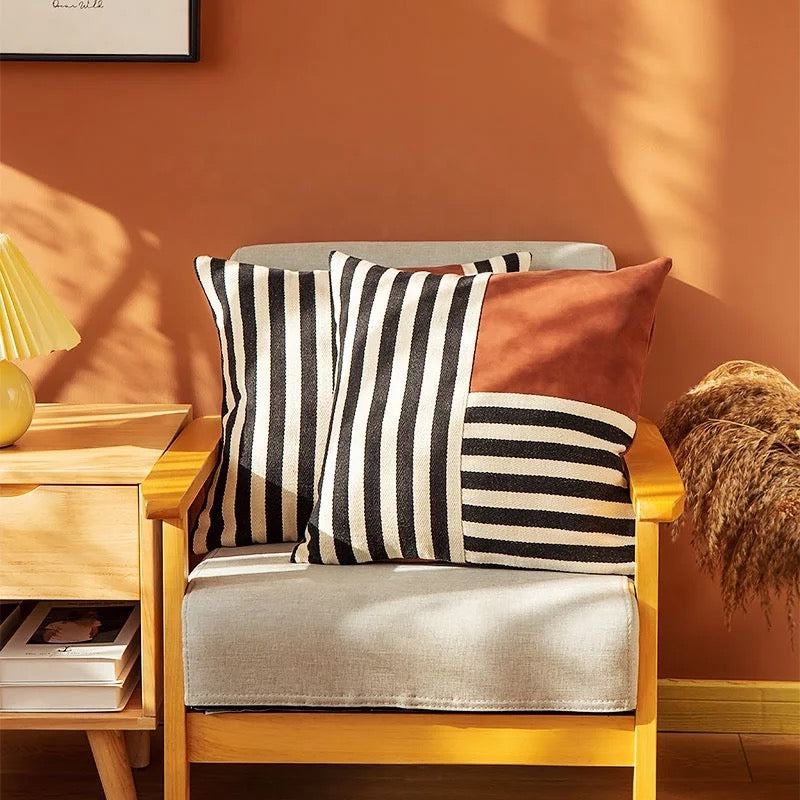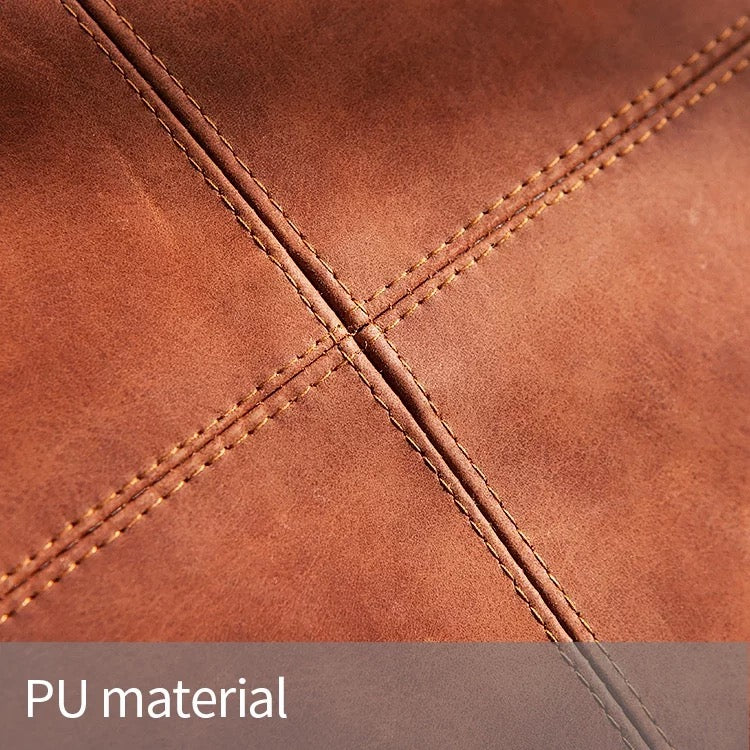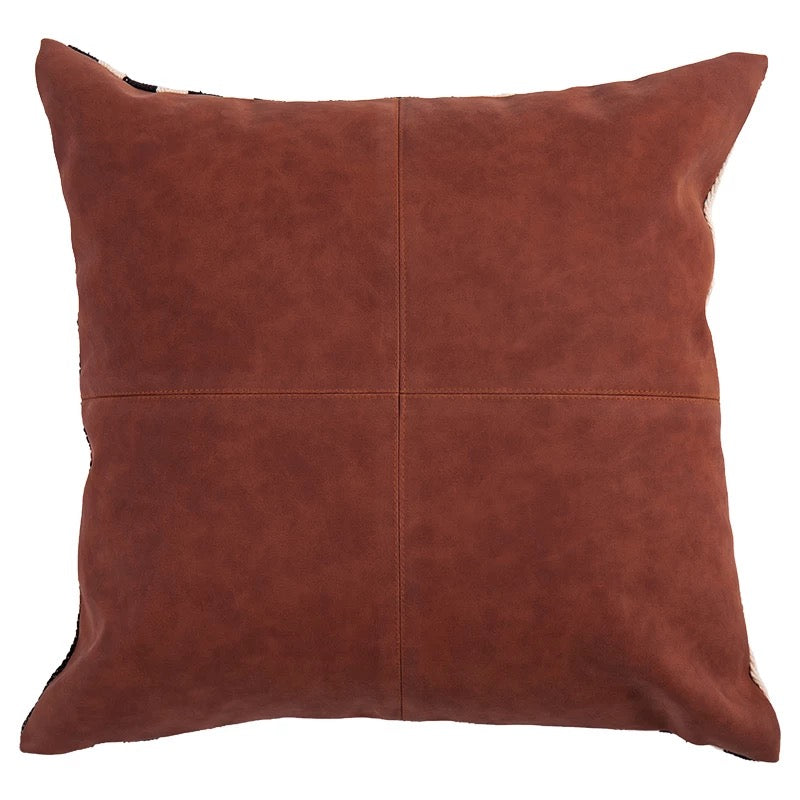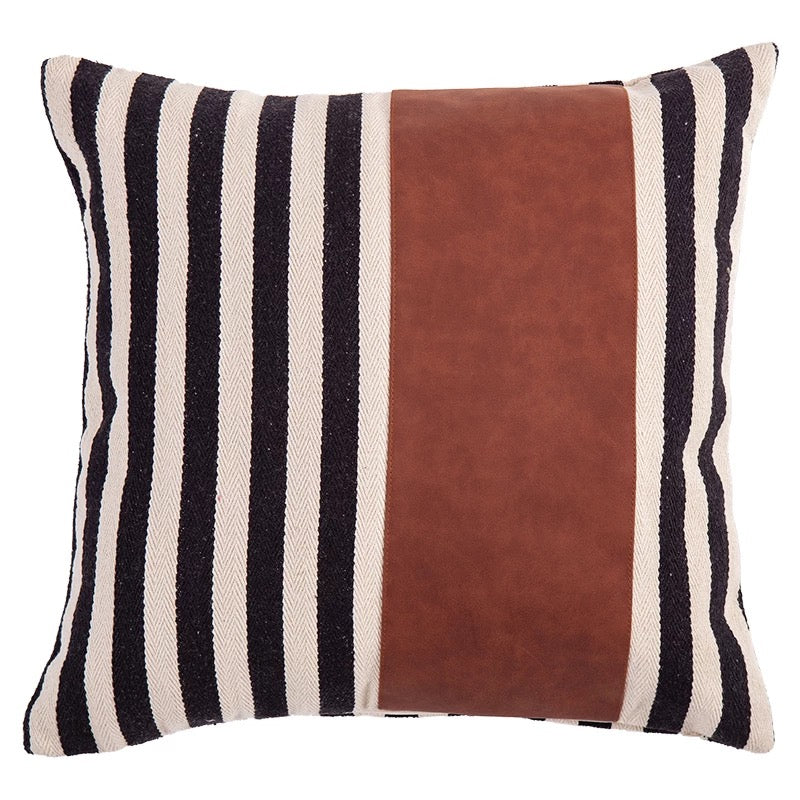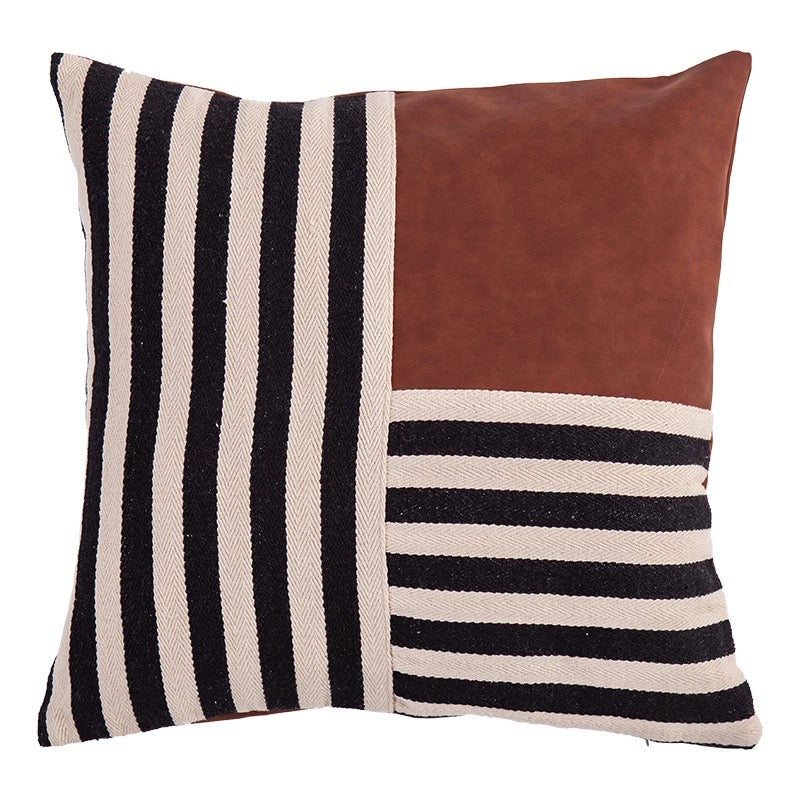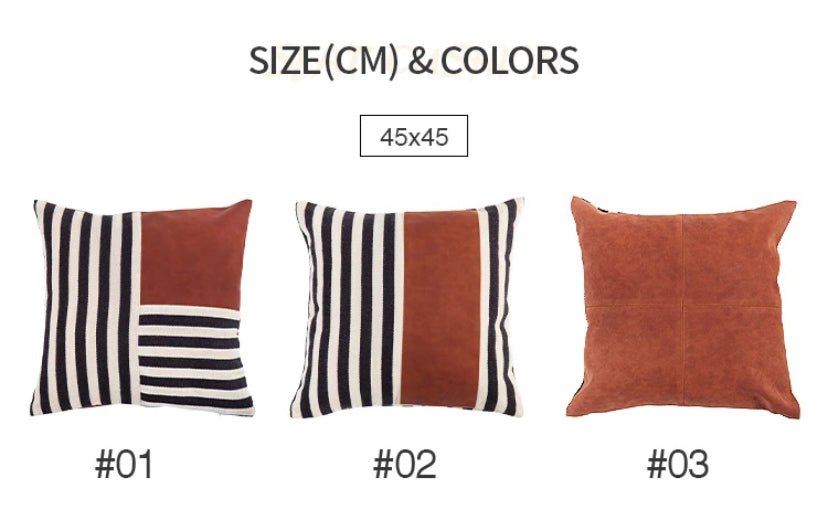 Throw Pillow Covers Boho Modern Farmhouse Set of 3 Decorative Pillowcases Faux Leather and Linen Cushion Case for Couch, Bed 18x18 Inch
Do you wish to have a cozy, warm, welcoming home? them these cushions will be your answer to your dream come true space. Shop these hand woven cushions covers that Perfect for decorating. Suitable for decorating living room, bed room, decorating your room in a simple and yet makes your home look extravagance. Your pillows don't have to match. In fact, you can achieve a more professional, stylish look by not using matching pillows. Use different colors, patterns and sizes.
Mix and matched Nordic fashion, ethnic, geometric and tribal pattern, that will bring your home natural vibes while evoking bohemian style.
Cushions cover Only - NO inserts.
Item: TOBMARC 18x18 inch Modern Mudcloth Farmhouse Decor Stripe Faux Leather 
Model No. TMBQ000908
Fabric: 10% Cotton+ 50% polyester; Pu material: 100% polyester
Technics: Machine woven; Invisible zipper
Size: 45x45cm
Color:3 colors Choose from Selection
Usage: Restaurant/ Hotel/ Banquet/ Wedding/ Party/ Home/ Outdoor activities
Style: Nordic
Material: Faux Leather and Cotton. The back side of cushion cover is black and white stripes.
About this item
MATERIAL & SIZE: Fabric: 50% Cotton+ 50% polyester; Pu material: 100% polyester. Package includes 3 Boho Modern farmhouse decorative throw pillow cases 18 x 18 Inch / 45 x 45 cm. Cushions cover Only - NO inserts.
SPECIAL DESIGN: Black and white neutral color adds faux leather stitching make this throw pillowcase more stylish and classic. Bohemian tribal stripe keep the pillowcase from looking dull. Invisible zipper for an elegant look, easy to change the insert. This chic cushion cover will be the highlight of your sofa. Perfect accent pillow cover for your home decor. Faux Leather and Cotton black and white stripes. The back side of cushion cover is black and white stripes.
PERFECT DECORATION: These Neutral Classic colors will make your  accent throw  pillows match well with any style home decor. Suitable for decorating living room, bed room, decorating your room in a simple and yet makes your home look extravagance. Your pillows don't have to match. In fact, you can achieve a more professional, stylish look by not using matching pillows. Use different colors, patterns and sizes. Your cushion covers will give a good decoration for living room, bedroom, guest room, study, porches, party, wedding, office,  Can be a perfect  gift choice for friends and family for Housewarming.
QUALITY & CARE: The workmanship put on these covers of of high quality that will make you enjoy your decor for so long in all seasons.
 ✔️Hand Wash
 ✔️Hand Dry
 ❌Machine Wash
 ❌Do not Bleach,
USAGE: Thanksgiving or Christmas, Restaurant/ Hotel/ Banquet/ Wedding/ Party/ Home/ Outdoor activities