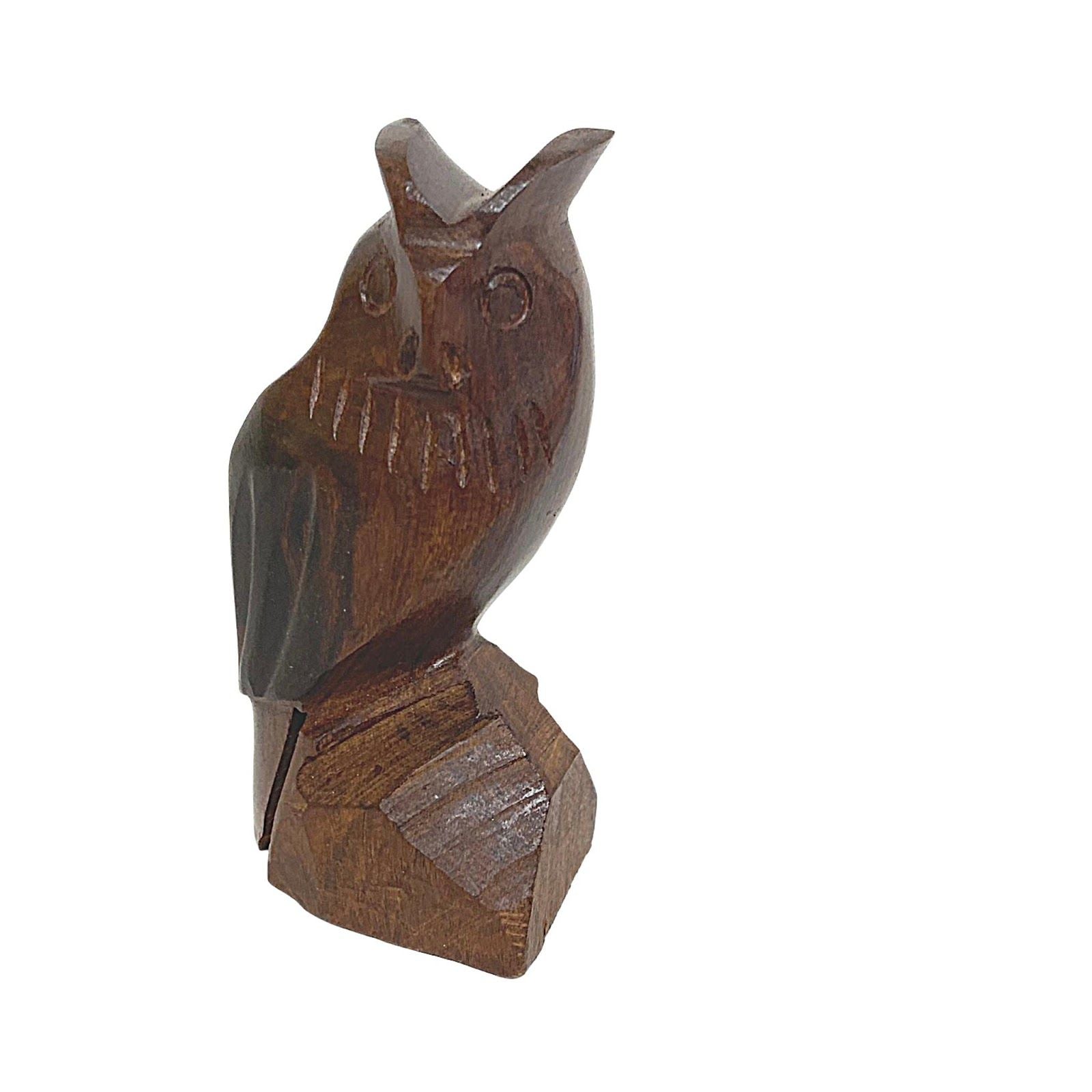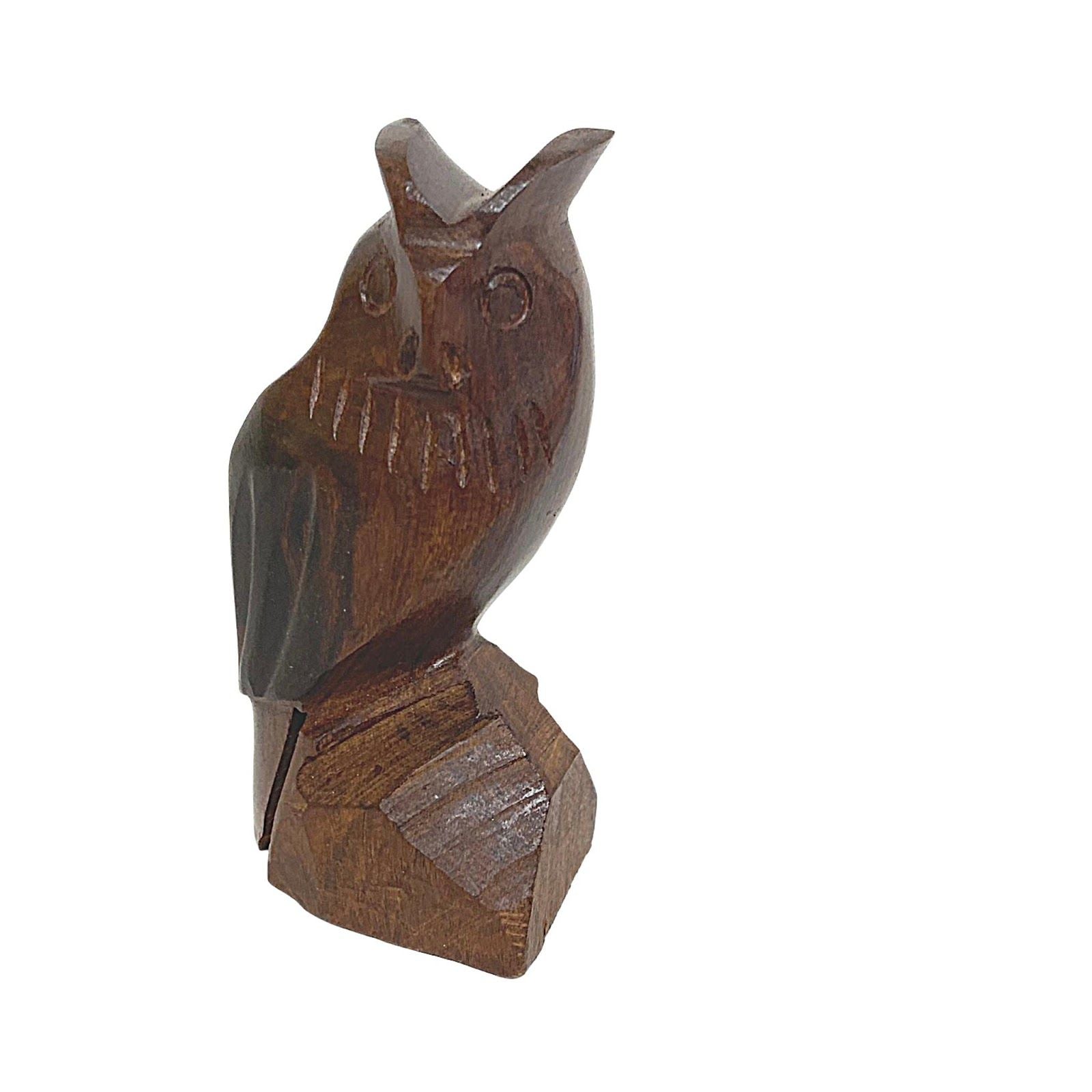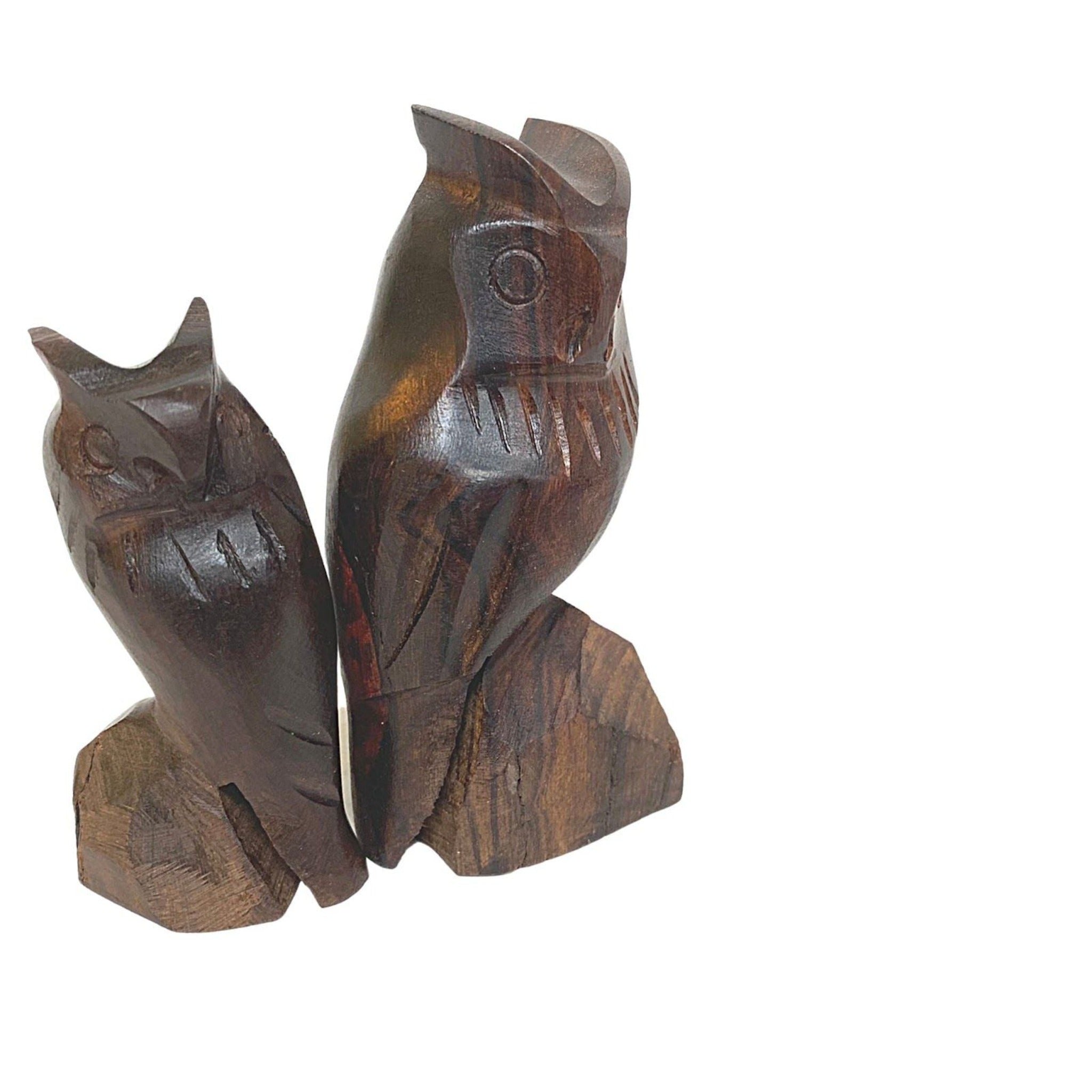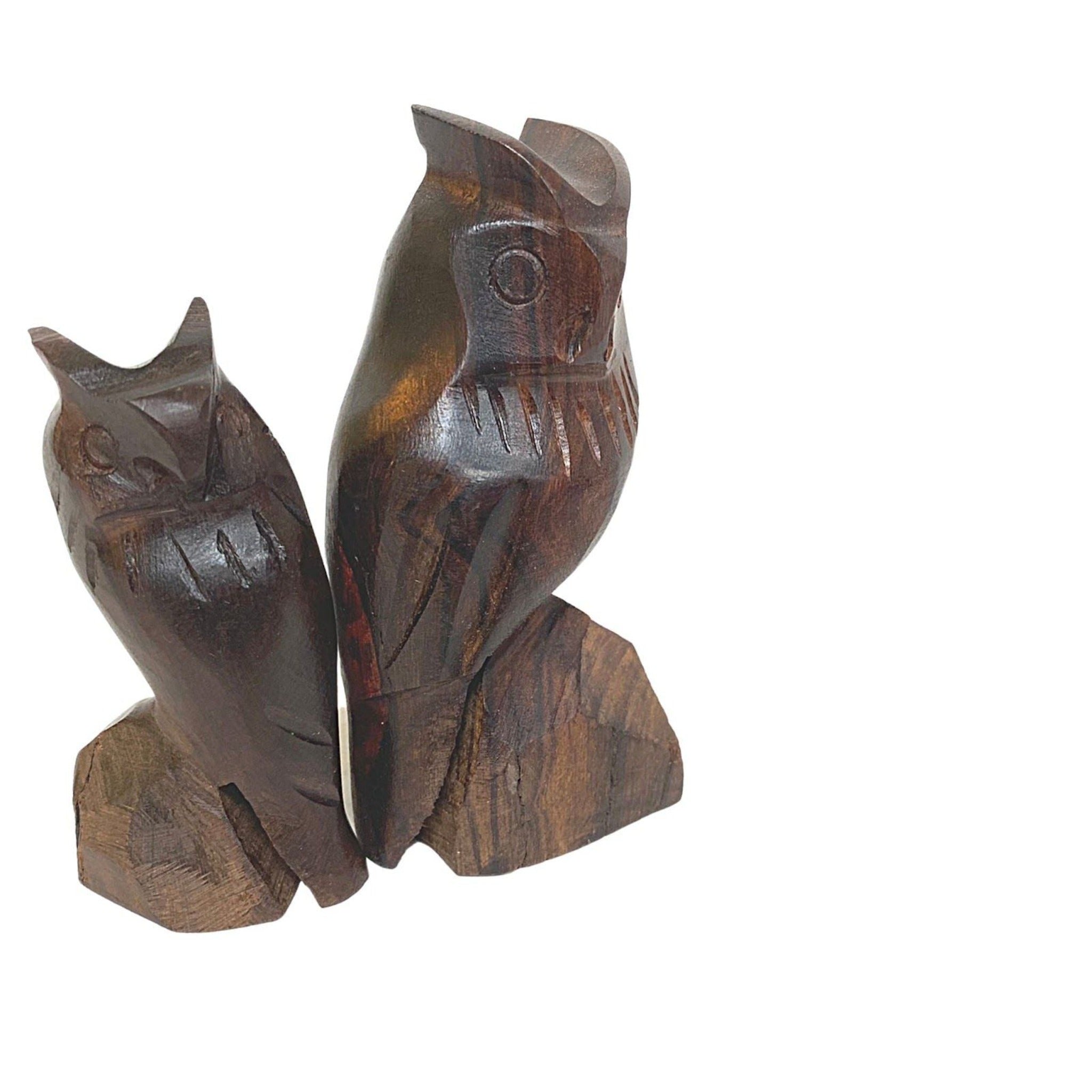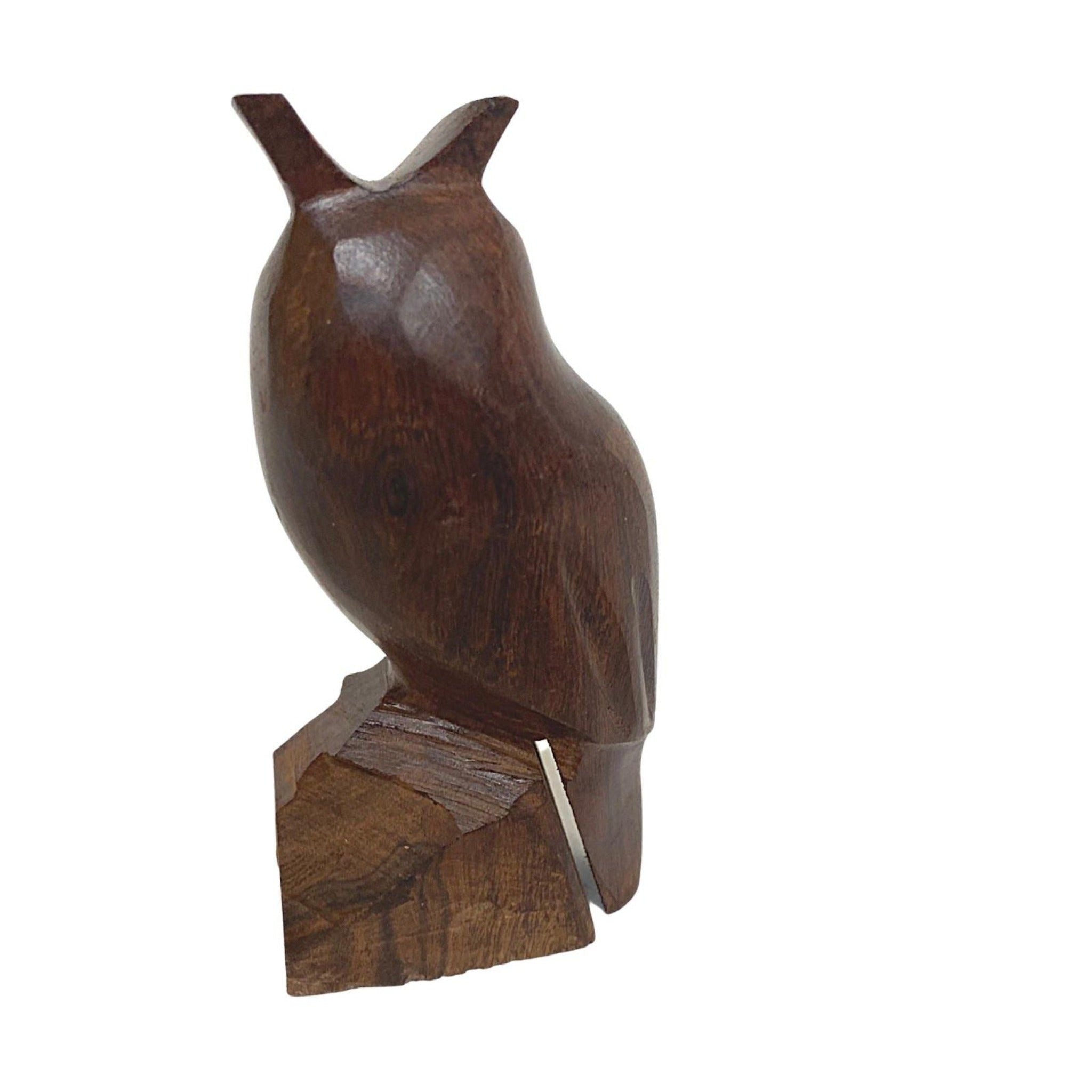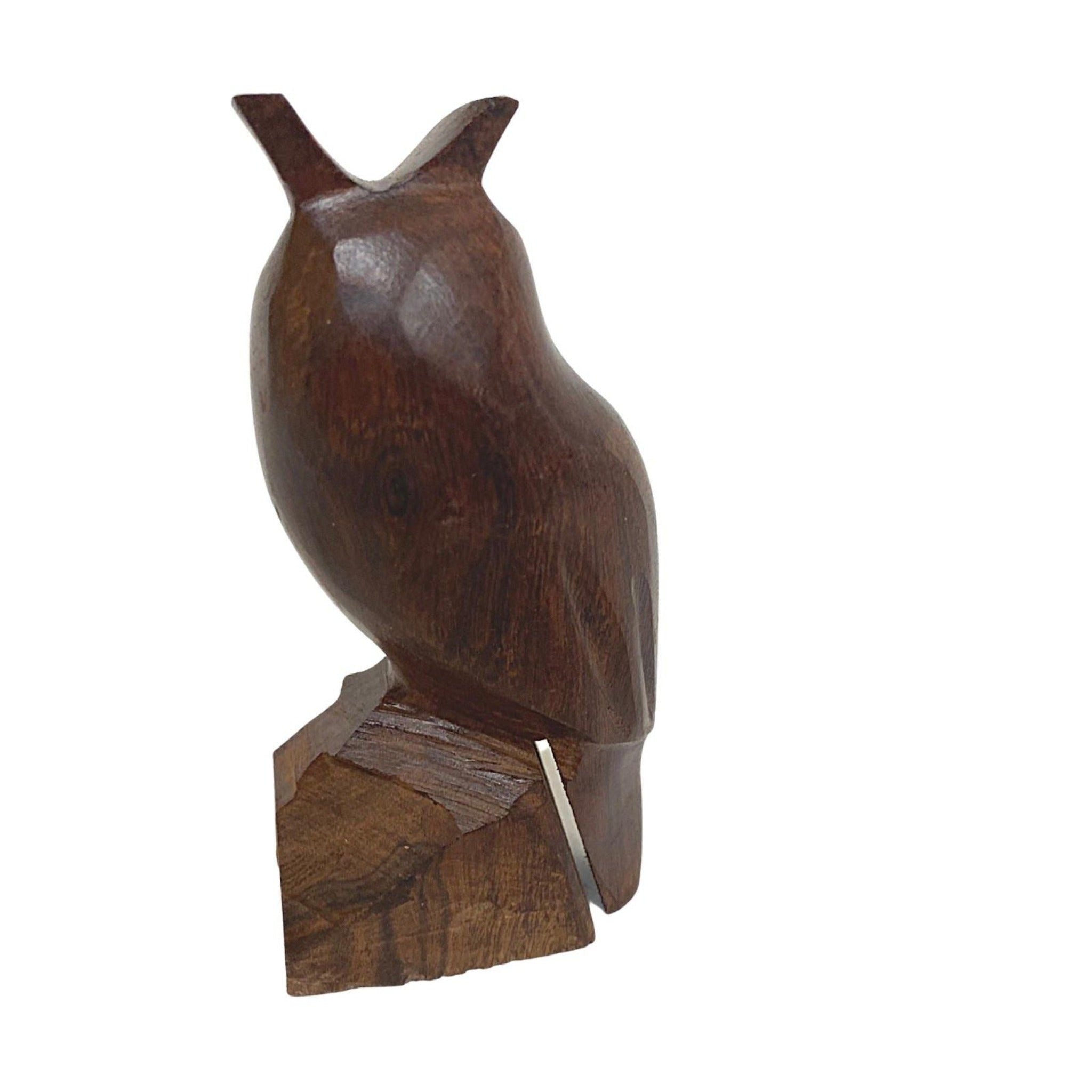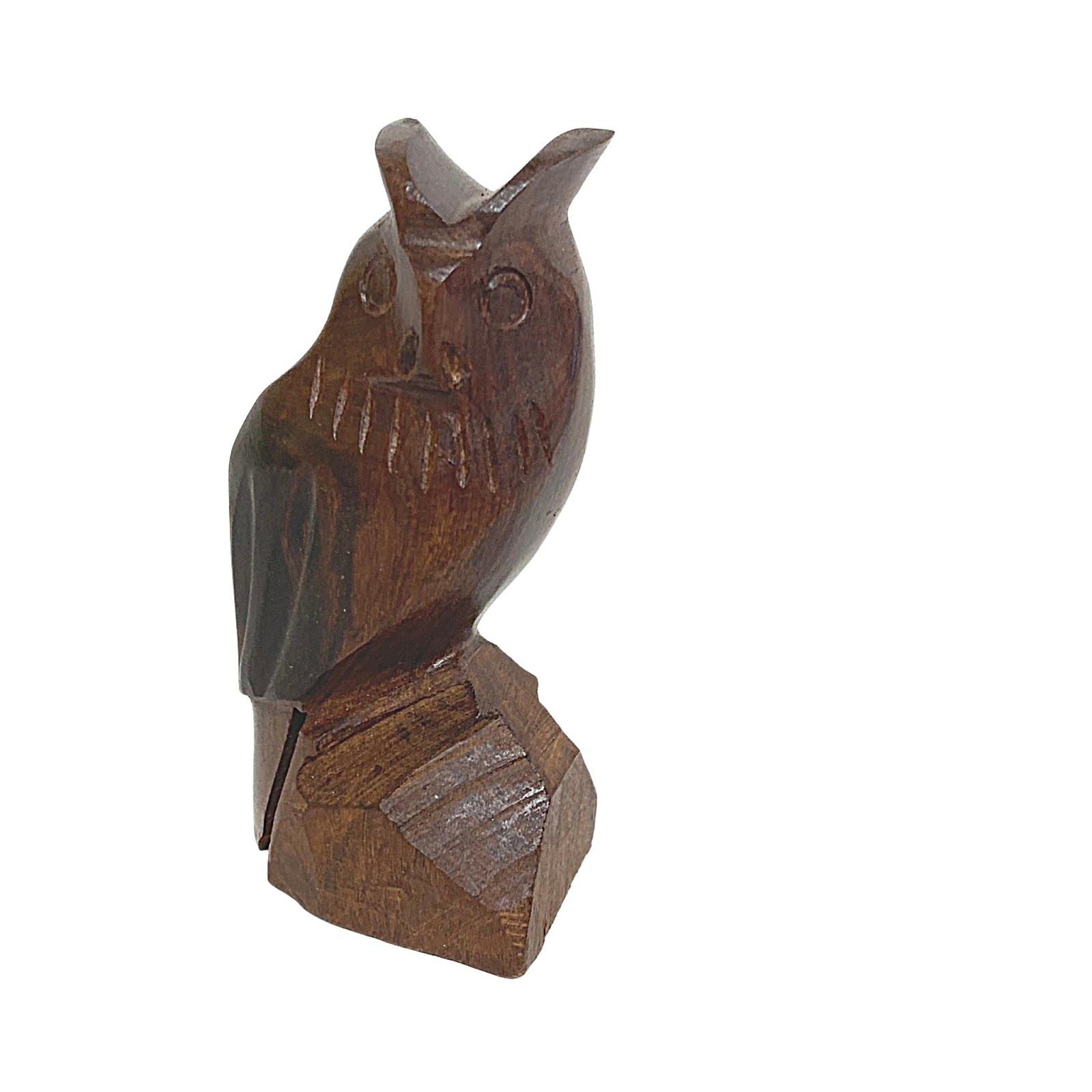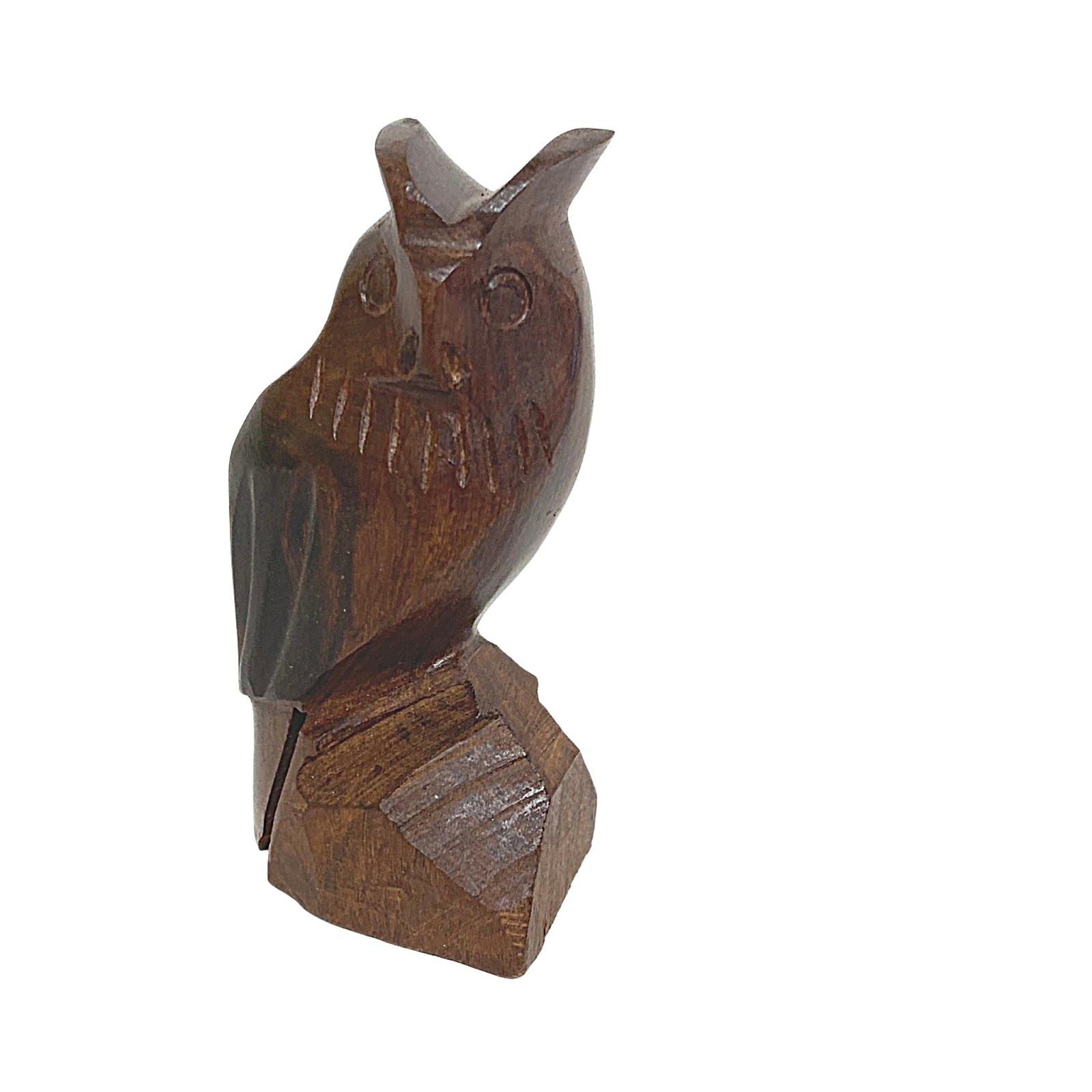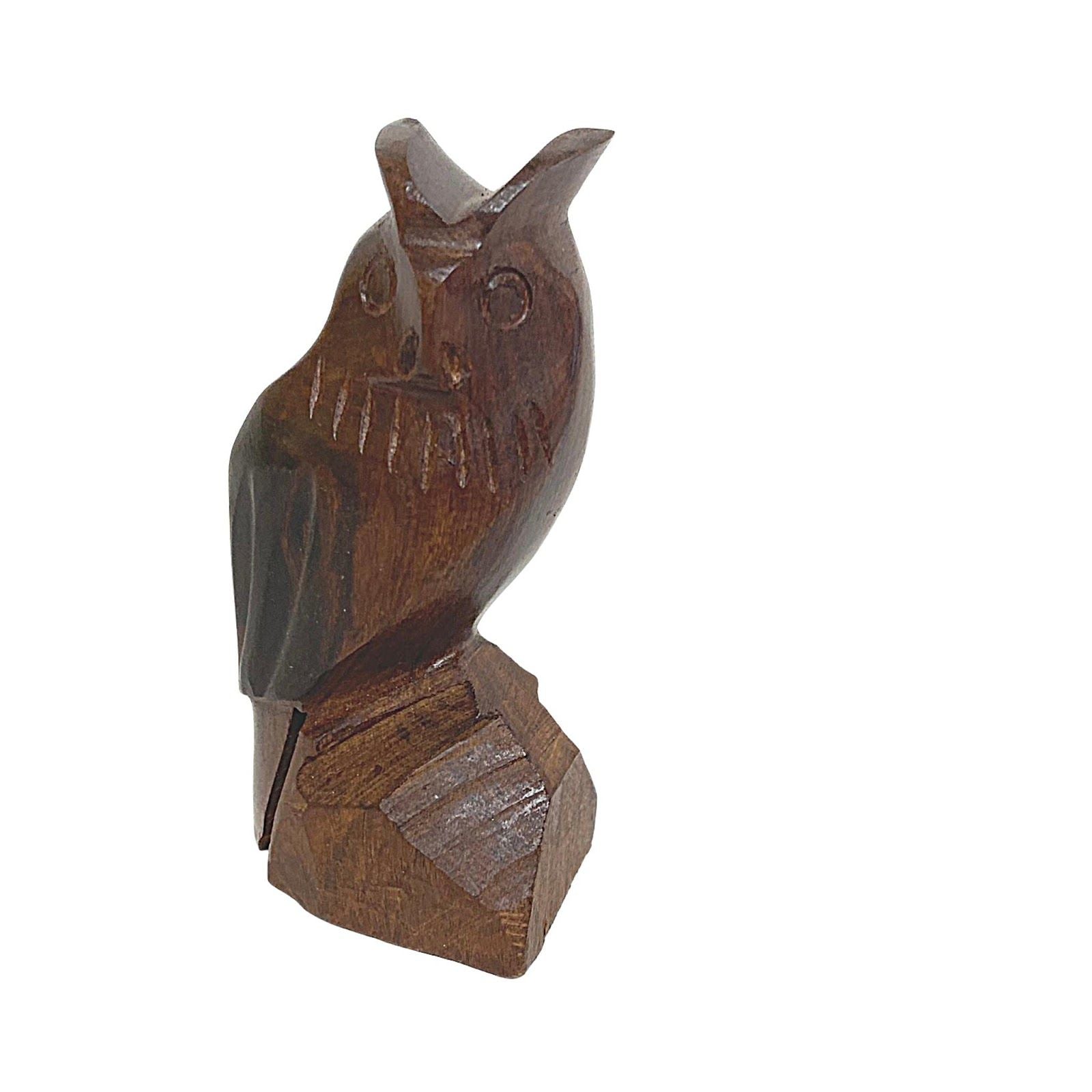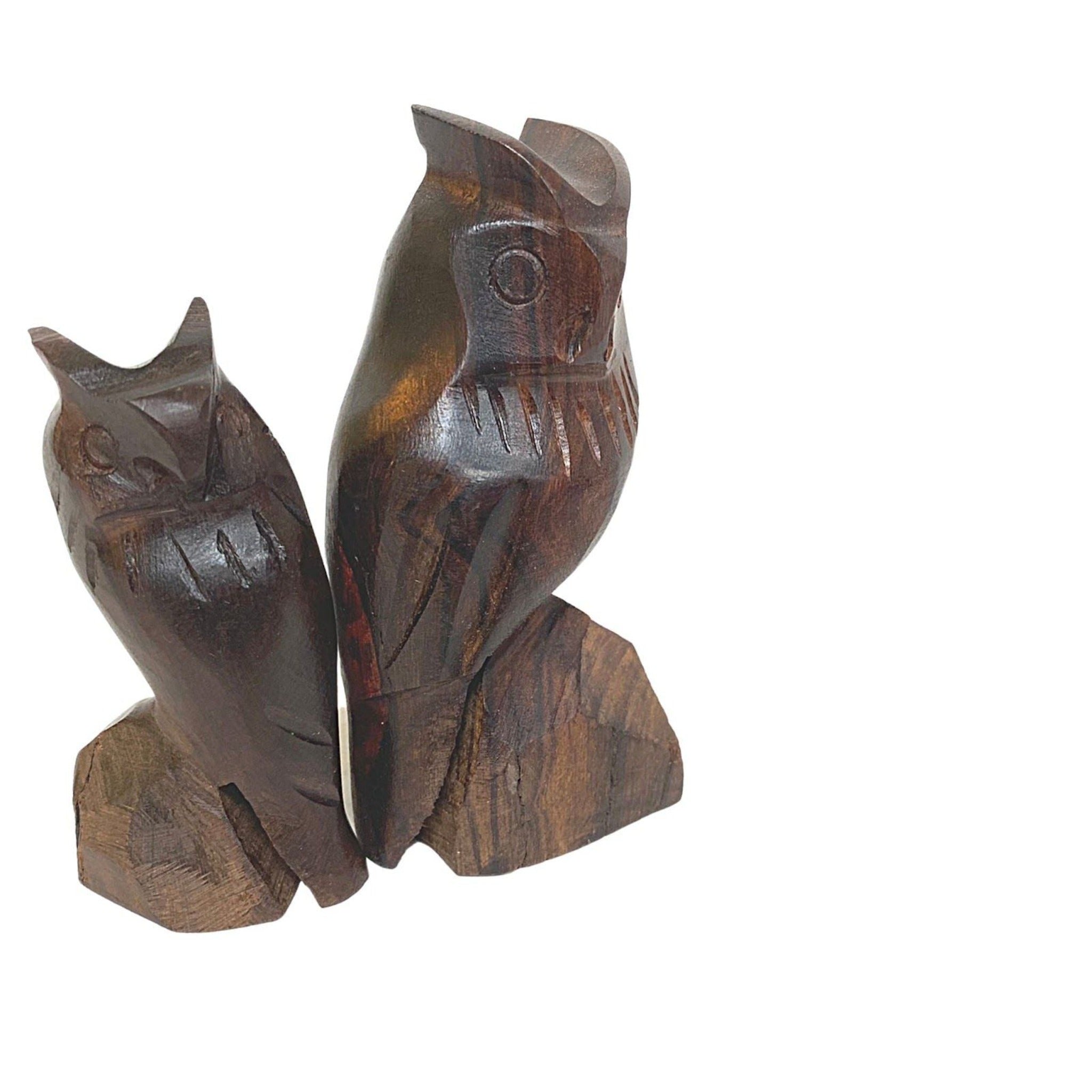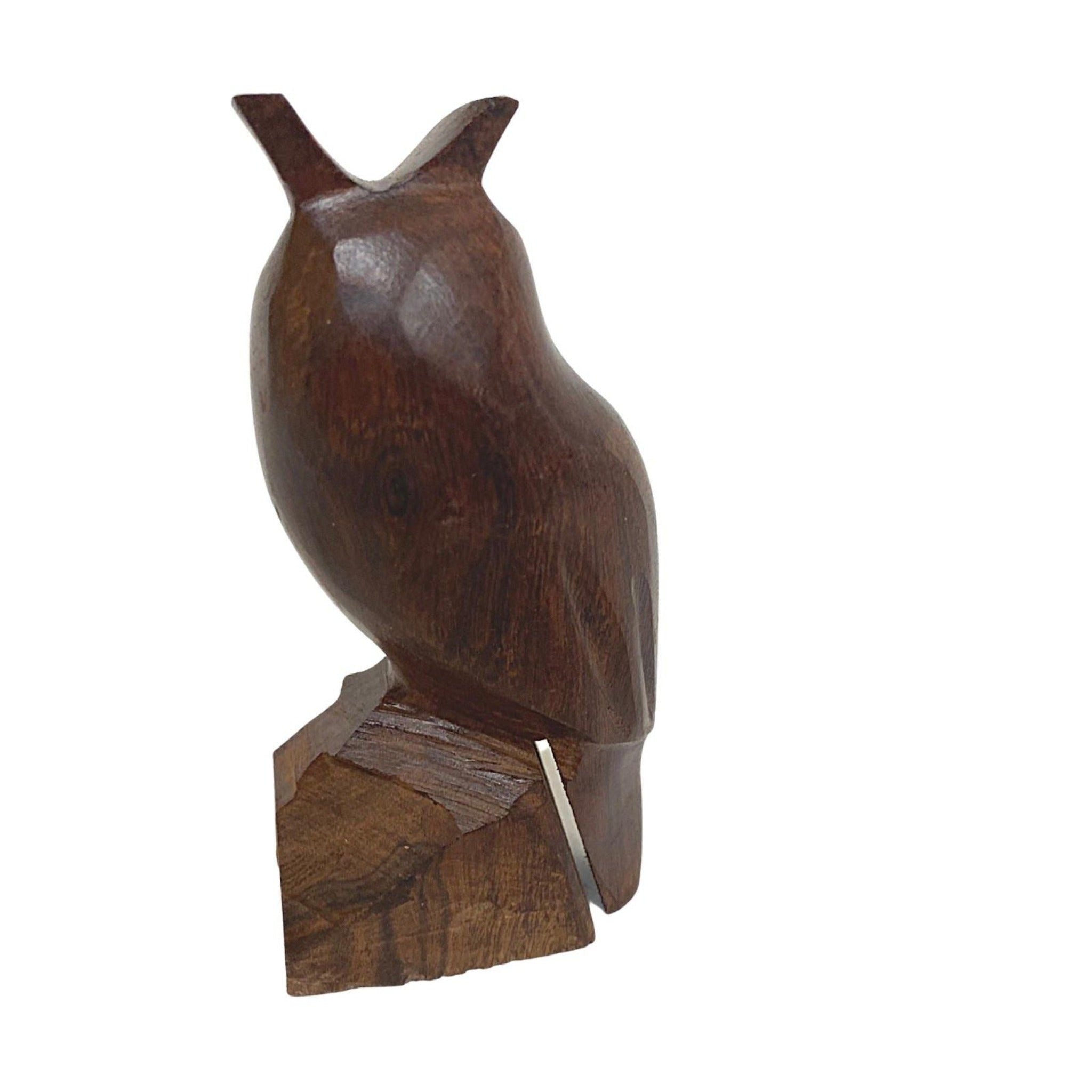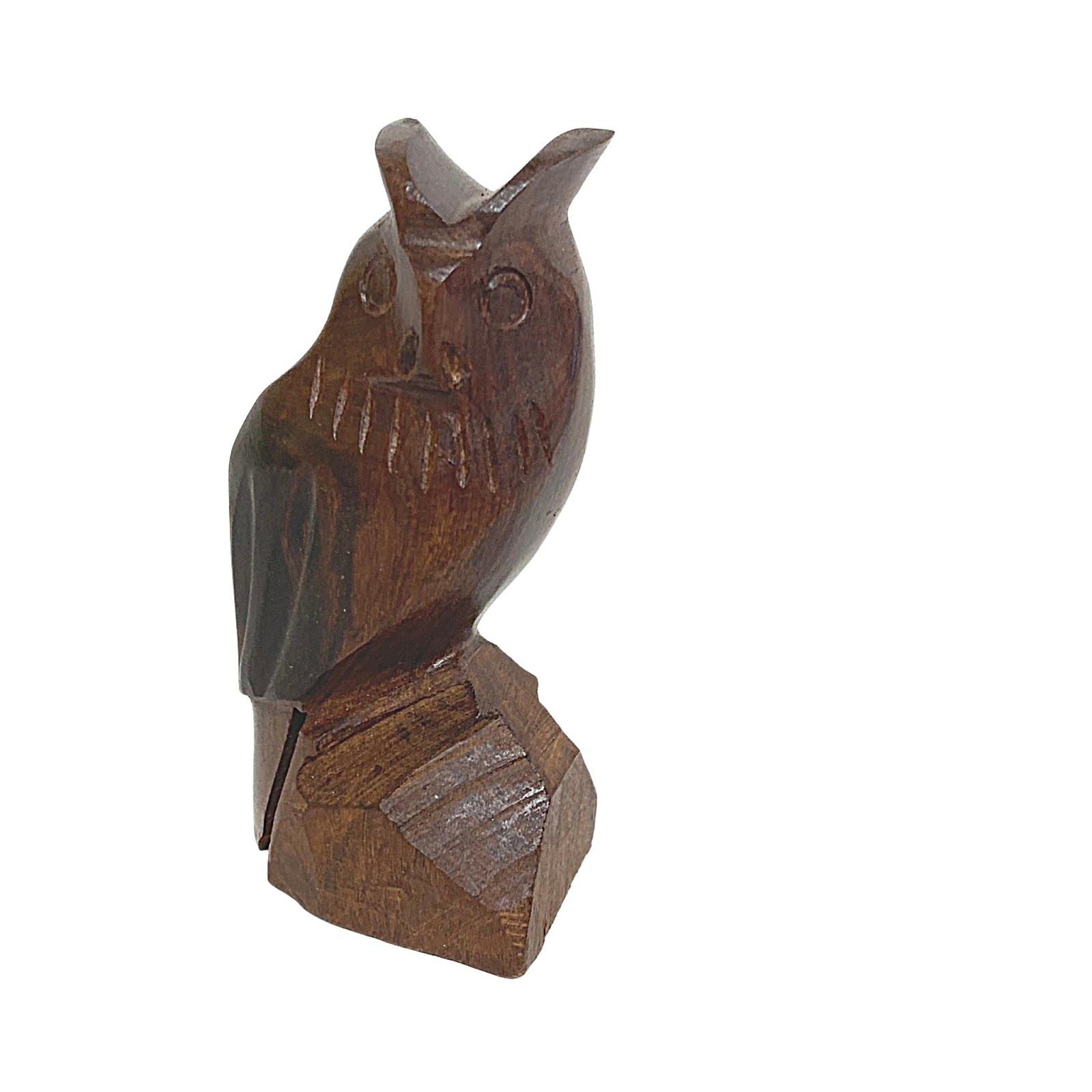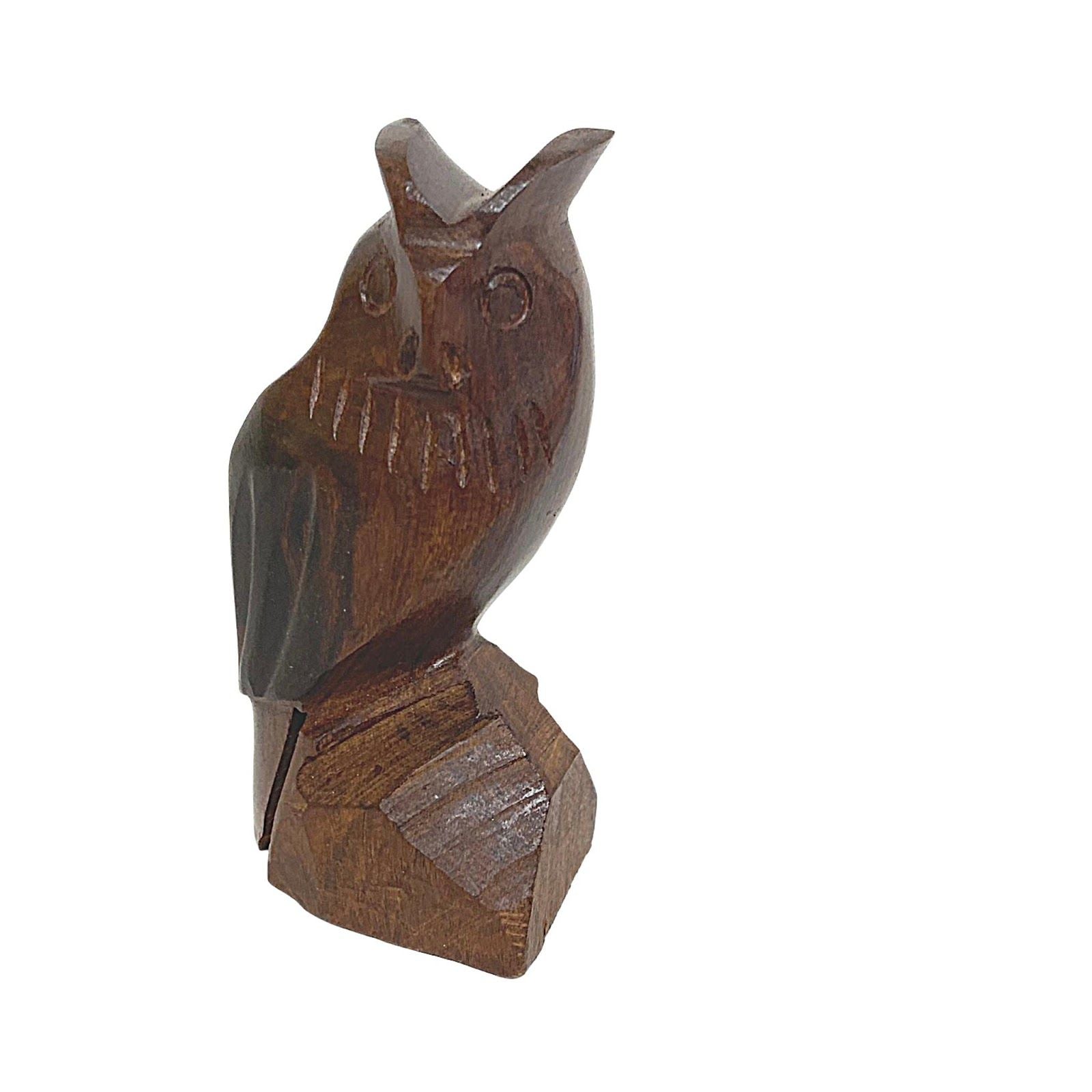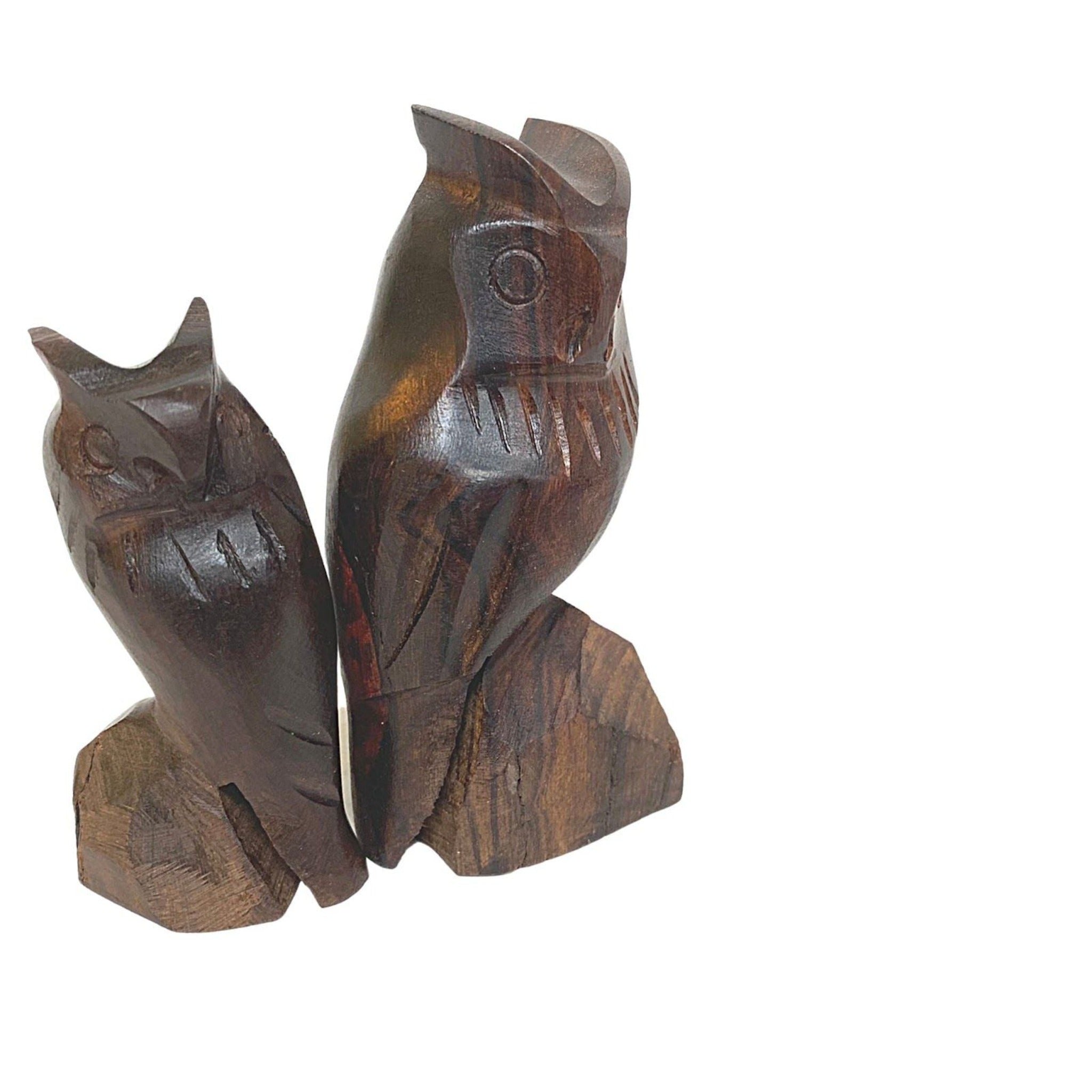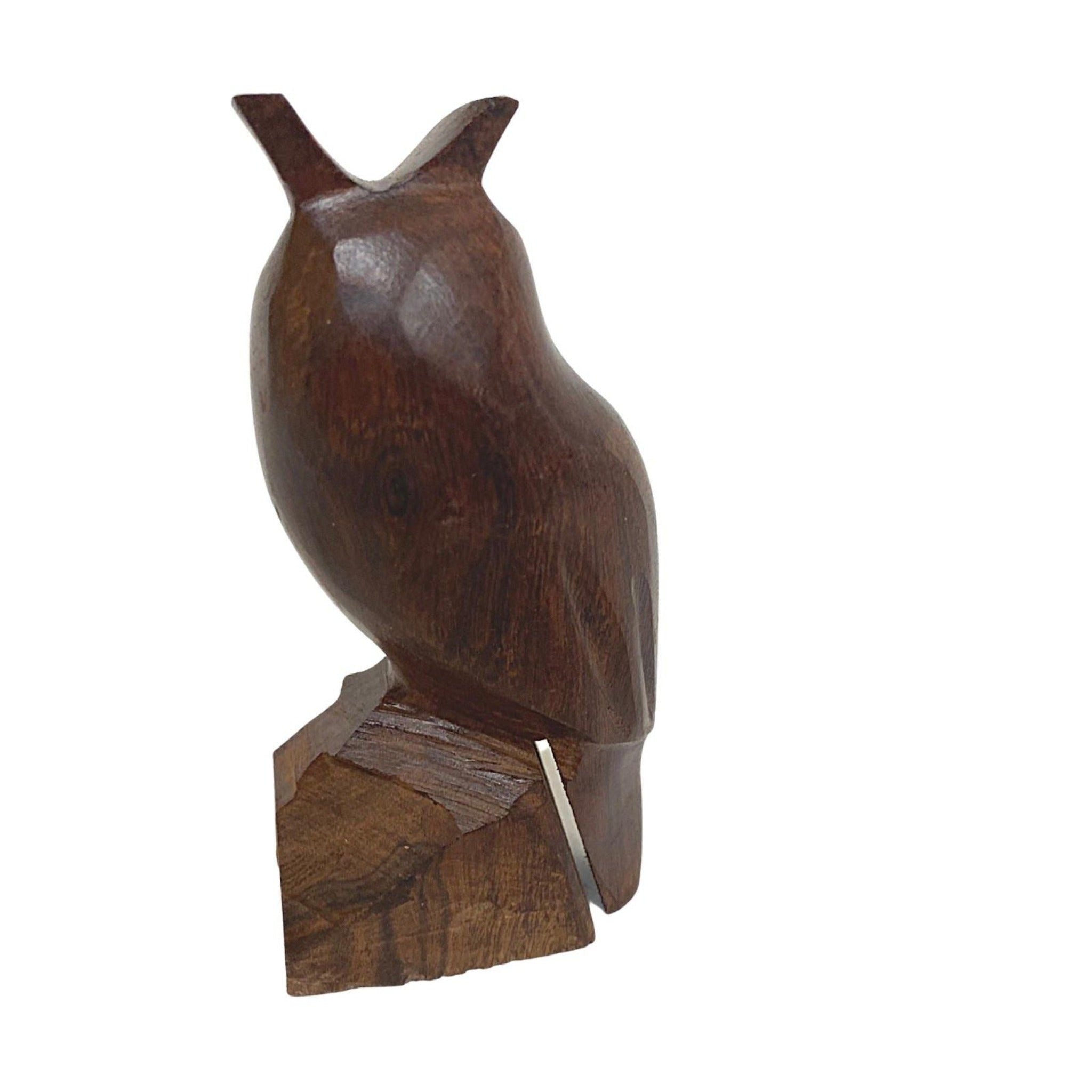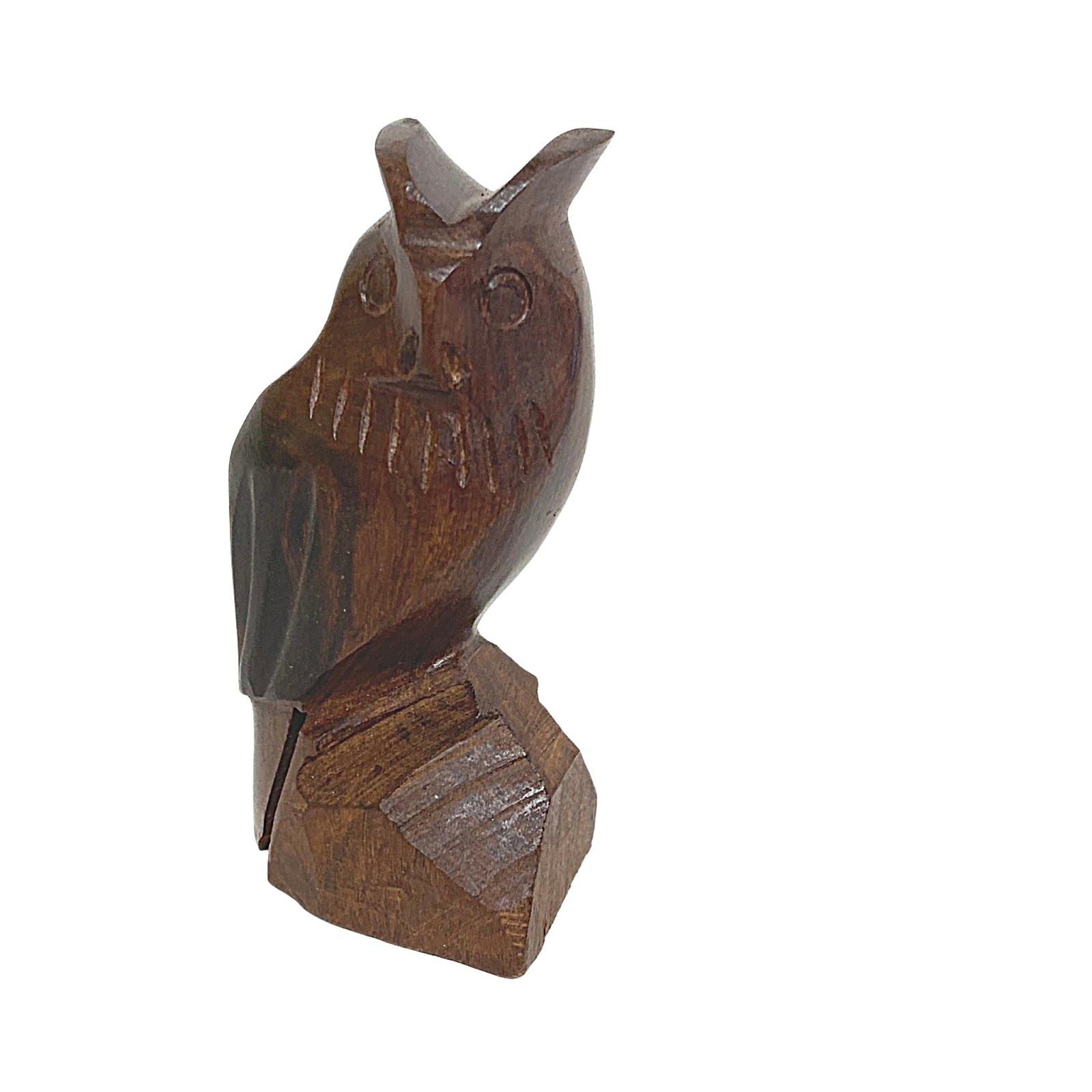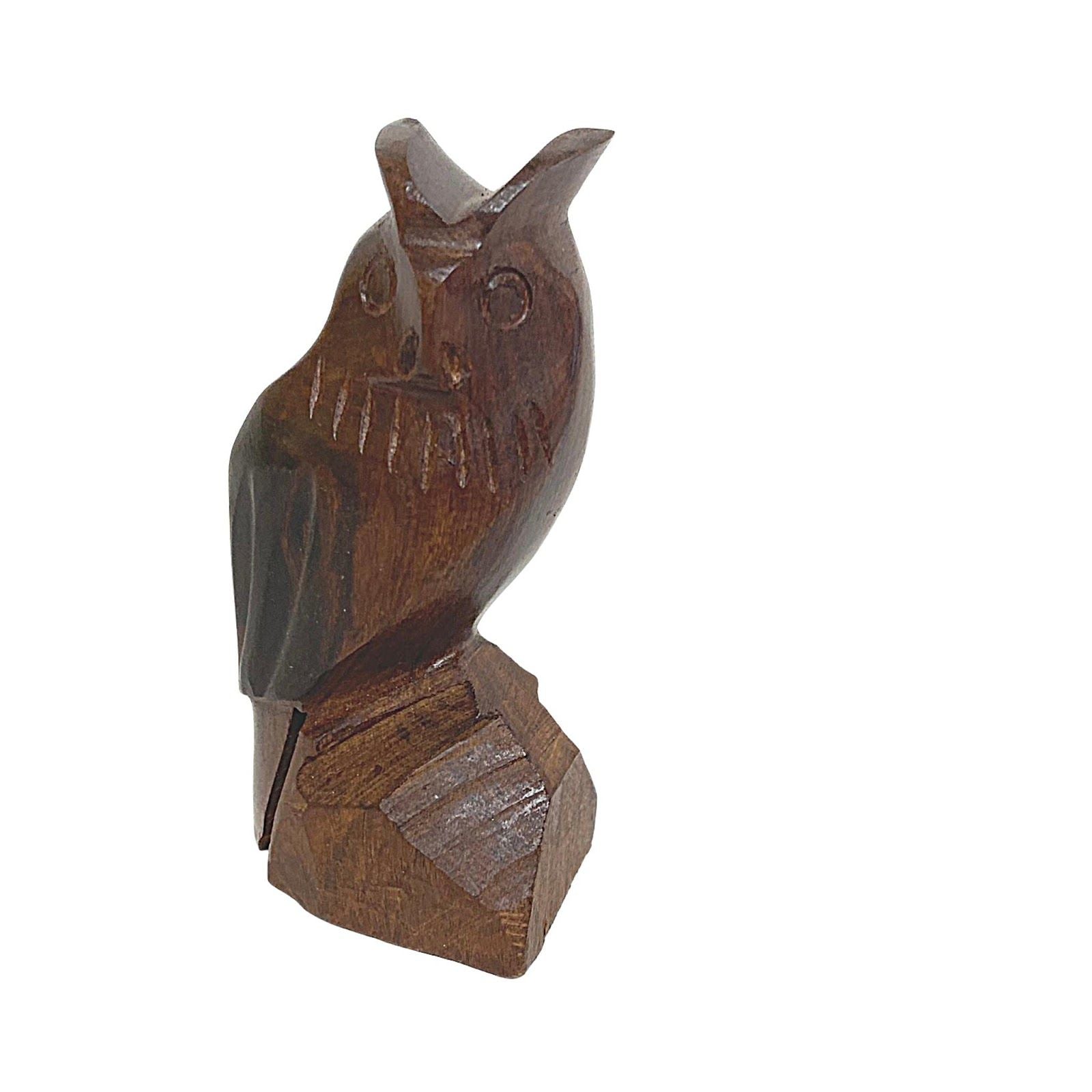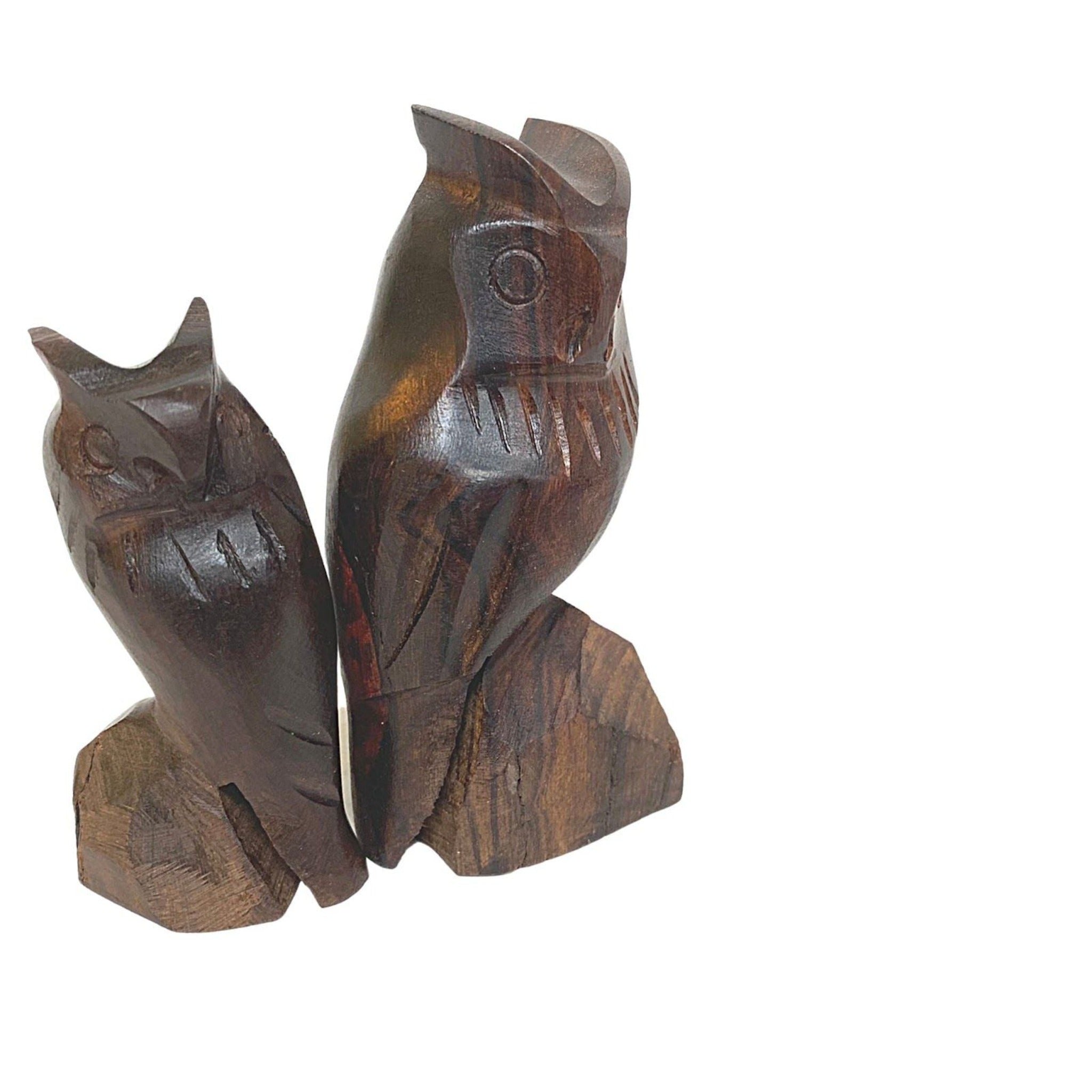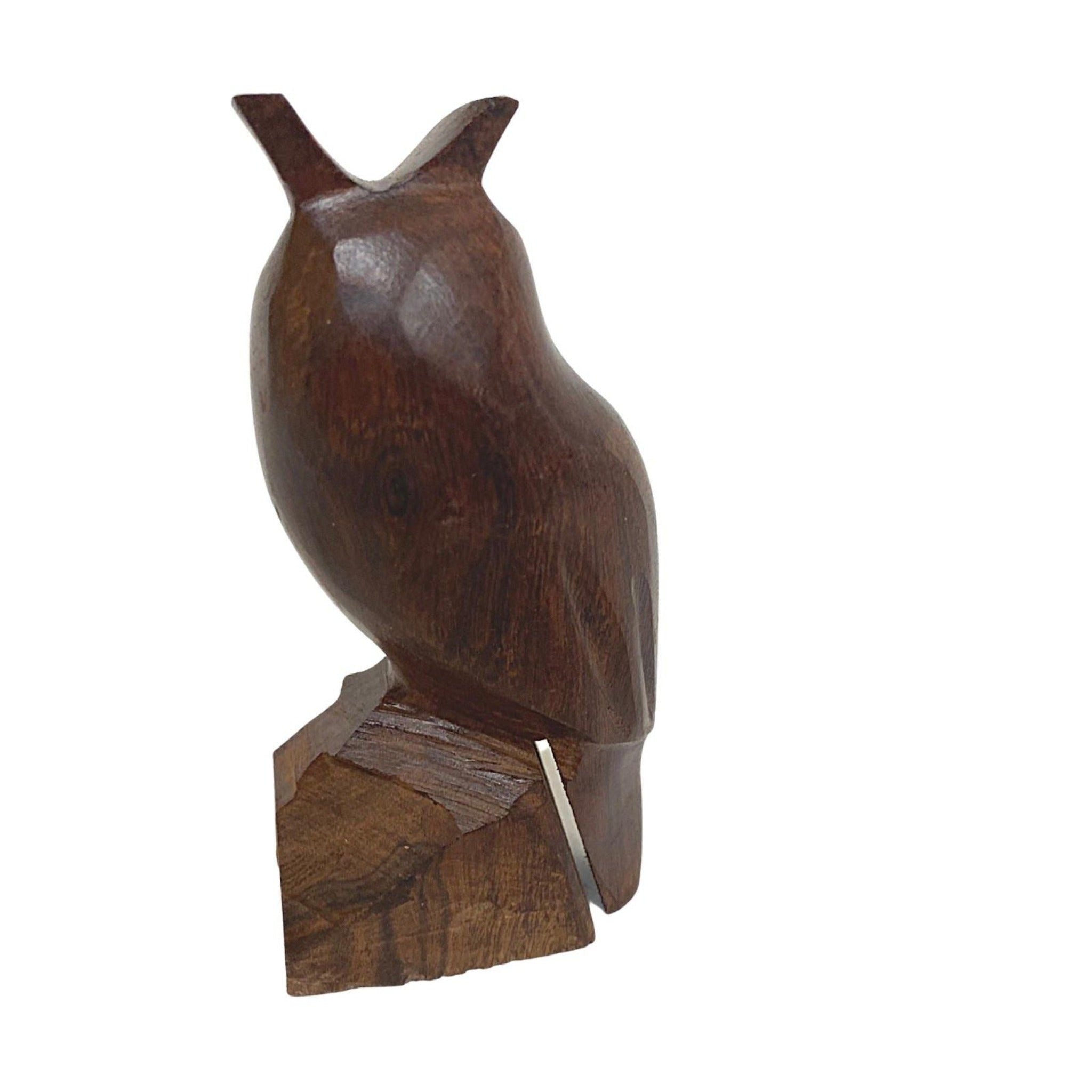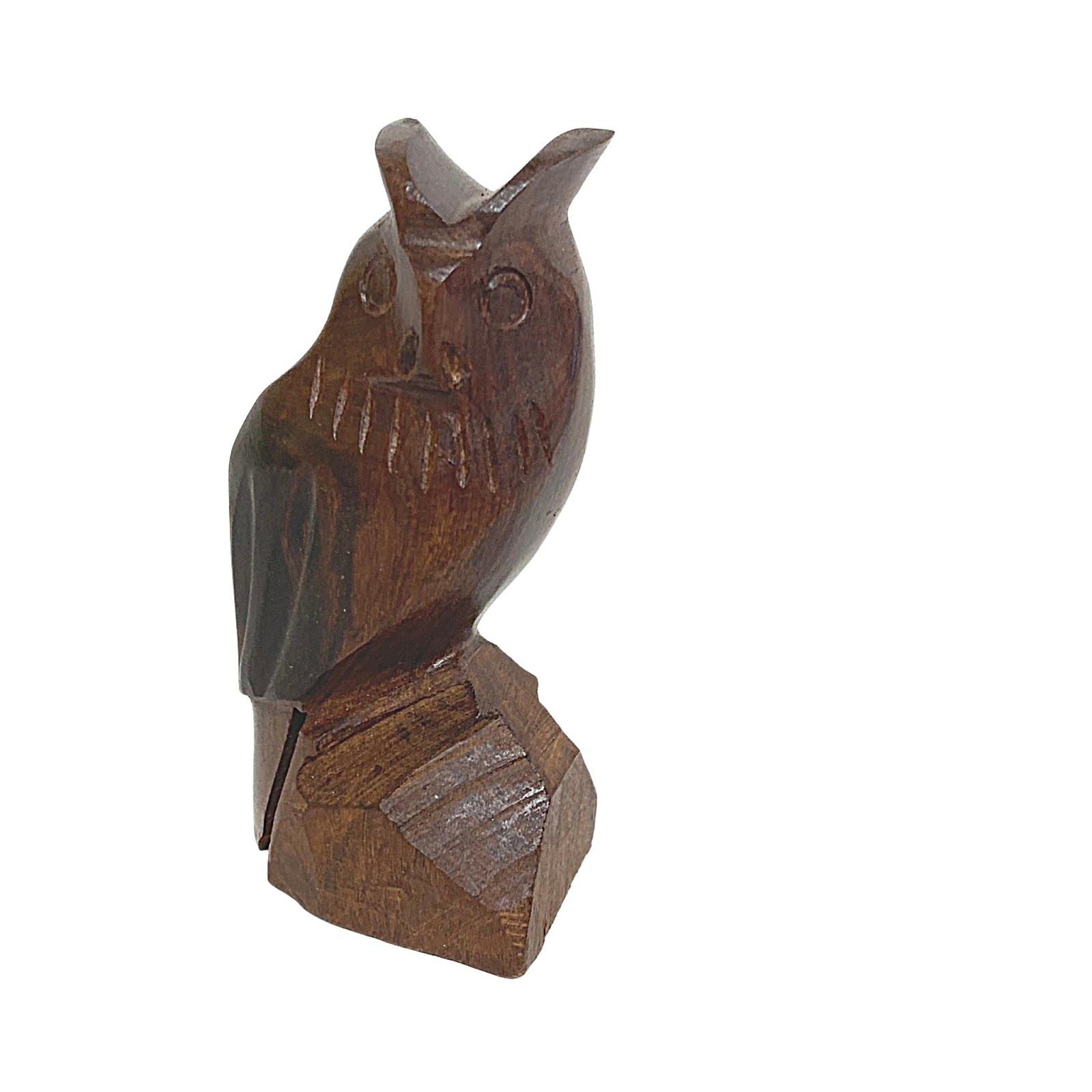 Hand Carved Owl, Mexico Ironwood Figurine
Hand Carved Owl, Falcon Bird Of Prey Hawk Wood Carving, Mexico Ironwood Figurine,
Owl Miniature, Solid Wooden Owl Figurine, Owl Ornament
Are your shelves feeling a little lonely? Need something to spice up your living space? If you're anything like me you can't stand an empty shelf – how boring! This stunning Hand Carved Owl would make a stunning addition to any room in your home. Perfect for your bedroom, living room, bathroom, or anywhere where you'd like to bring some interest to your space. Because sometimes all a room needs is a slight tweak to make the largest impact!
Hand carved in our workshop from solid piece of wood with beautiful grain, this Falcon Bird Of Prey Hawk Wood Carving is a stunning example of how Home Décor can light up an interior space. Carved from Sonoran Desert Ironwood, an extremely hard and heavy wood that is most difficult to carve but with patience, traditional artisans from Northern Mexico carefully carve and etch this medium to reveal incredible detail. Subsequent sanding and polishing bring out the rich, deep grain and personality of the wood. The result is a very shiny and smooth hard finish remarkably achieved with no lacquer or varnish!
This Owl Sculpture is quite durable as well. Because of its great density, it is resistant to water, scratches and stains. This makes it easy to clean with a damp cloth. It can also be treated now and then with paste shoe polish and a light buffing to give this art piece a rich shine and bring out the intricate detail of the wood. It will steal your heart for sure. Featuring captivating combination of texture and technique, our Wooden Owl Figurine is a truly warming piece of artistry that invites curiosity and interest from even the most casual viewer!
Make any space in your home fun and unique by adding this Wooden Owl Miniature. Your guests are bound to be impressed when they see this authentic artwork piece. It also makes an excellent gift for a birthday, wedding... Our Owl Ornaments practical, beautiful and they last forever! And who doesn't like timeless gifts? Order NOW!
👉 SPECS:
→Material: wood
→Type of wood: Sonoran Desert Ironwood
→ Size: 3x3; 5x3 inch
→ Sturdy and made to last!
→ Handmade and absolutely unique

👉 NOTE:
They are handmade and non-returnable.
👉HOW DOES IT WORK:
Add listing into the basket, choose the payment method, proceed to checkout, and continue
as a guest if you don't have an Etsy account. W
👉SHIPPING TIME:
Your product will be ready to dispatch between 3-5 business days. Once your order ships we
do provide a tracking number.
👉REFUND POLICY:
Due to the nature of the product, All sales are final. NO RETURNS, EXCHANGES, OR
CANCELLATIONS, but please contact us if there's a problem with your order.
👉COLOR DISCLAIMER:
We produce a color match to the images we receive, your screen brightness, contrast, and
saturation settings will affect the image viewed on your screen.

👉YOU MAY ALSO LIKE OUR OTHER SCULPTURES;
https://www.tobmarcdecor.com/collections/sculptures-carvings
Feel free to contact us if you have any questions!
Thank you for looking!
Tags:
Wood Owl Carving
Owl Miniature
Animal Miniature
Solid Wooden Owl
Owl Figurine
Owl Statue
Owl Ornament
Falcon Bird Of Prey
Shelf Décor
Wooden Miniature
Wooden Toy
Ironwood Figurine
Animal Wood Carving
Comes on 2 different sizes