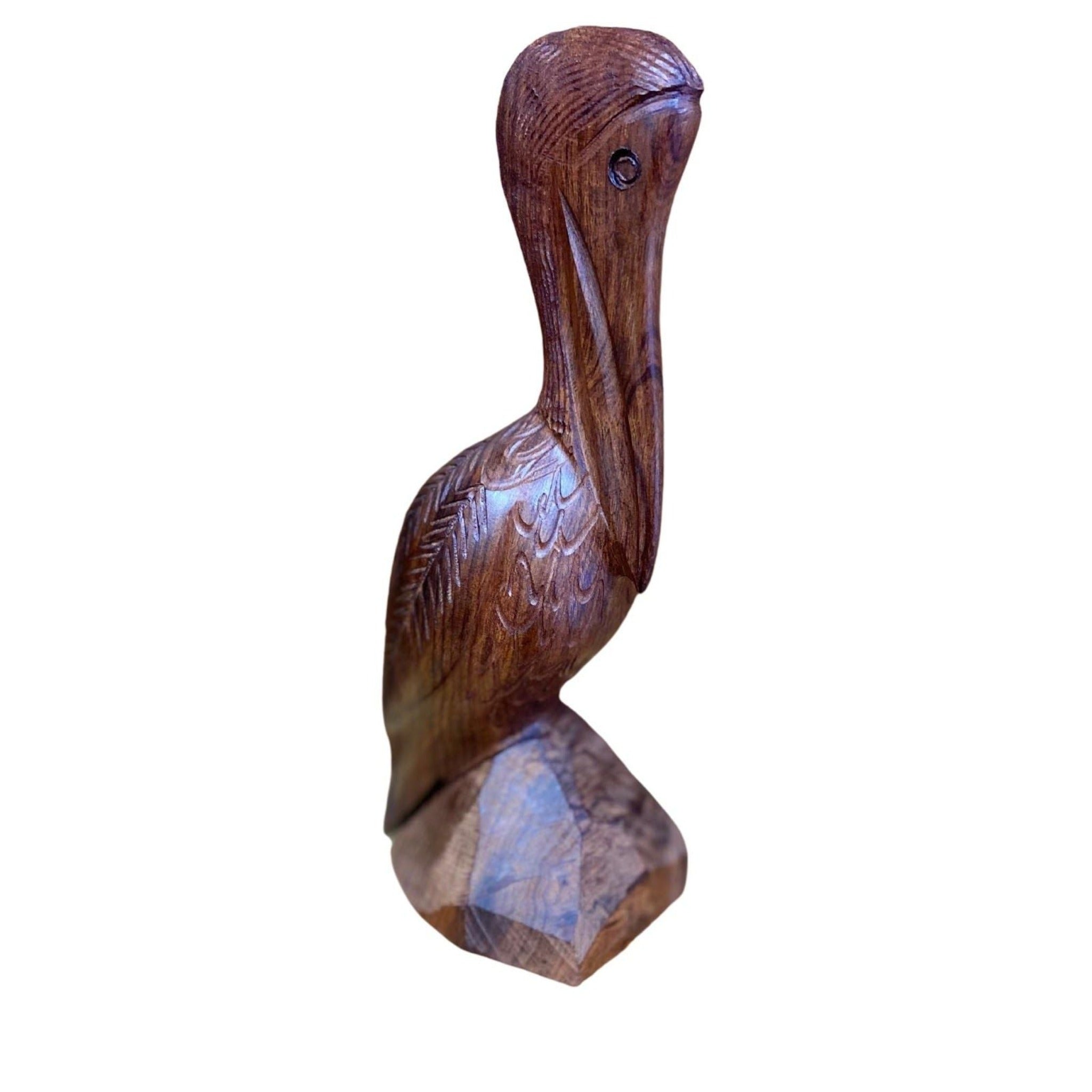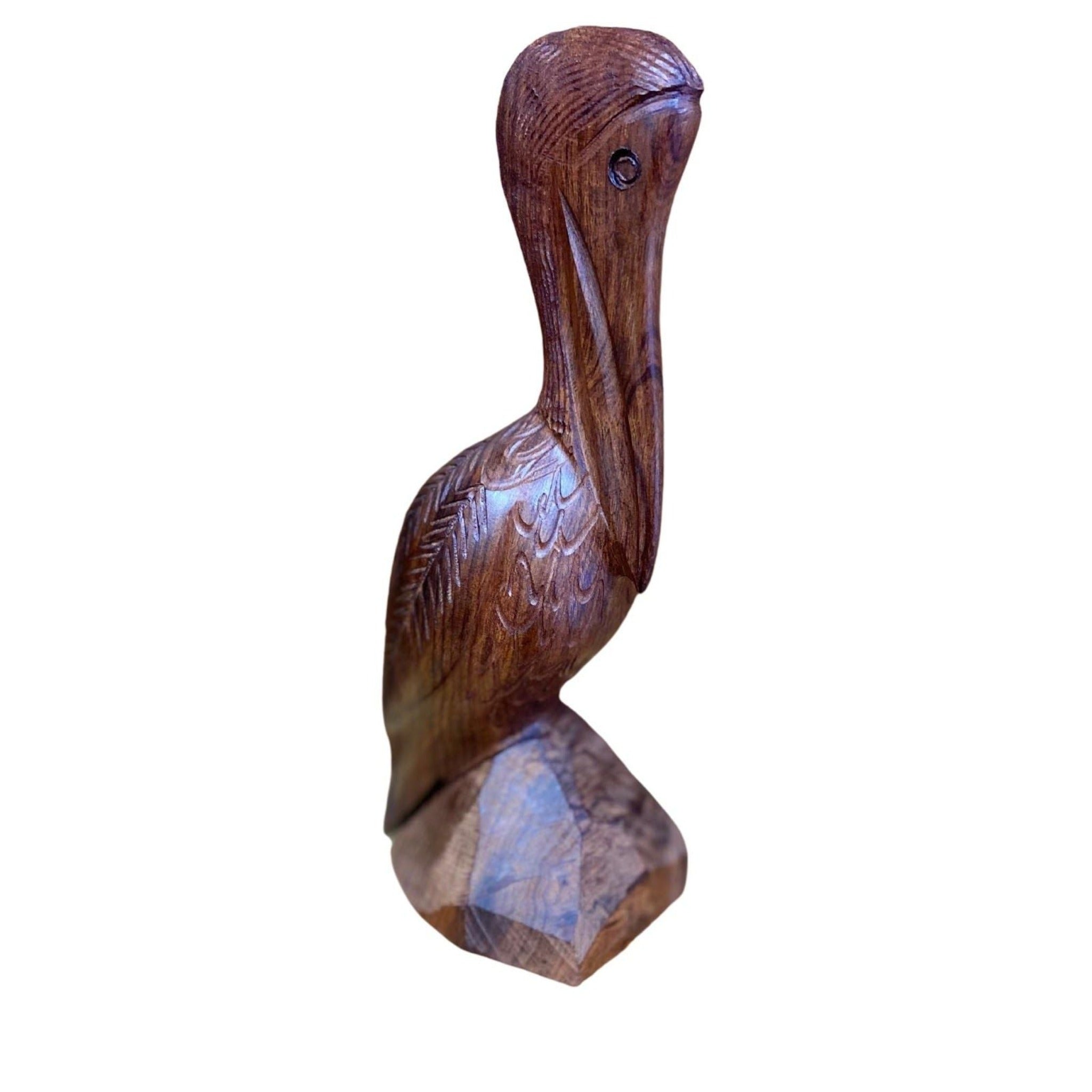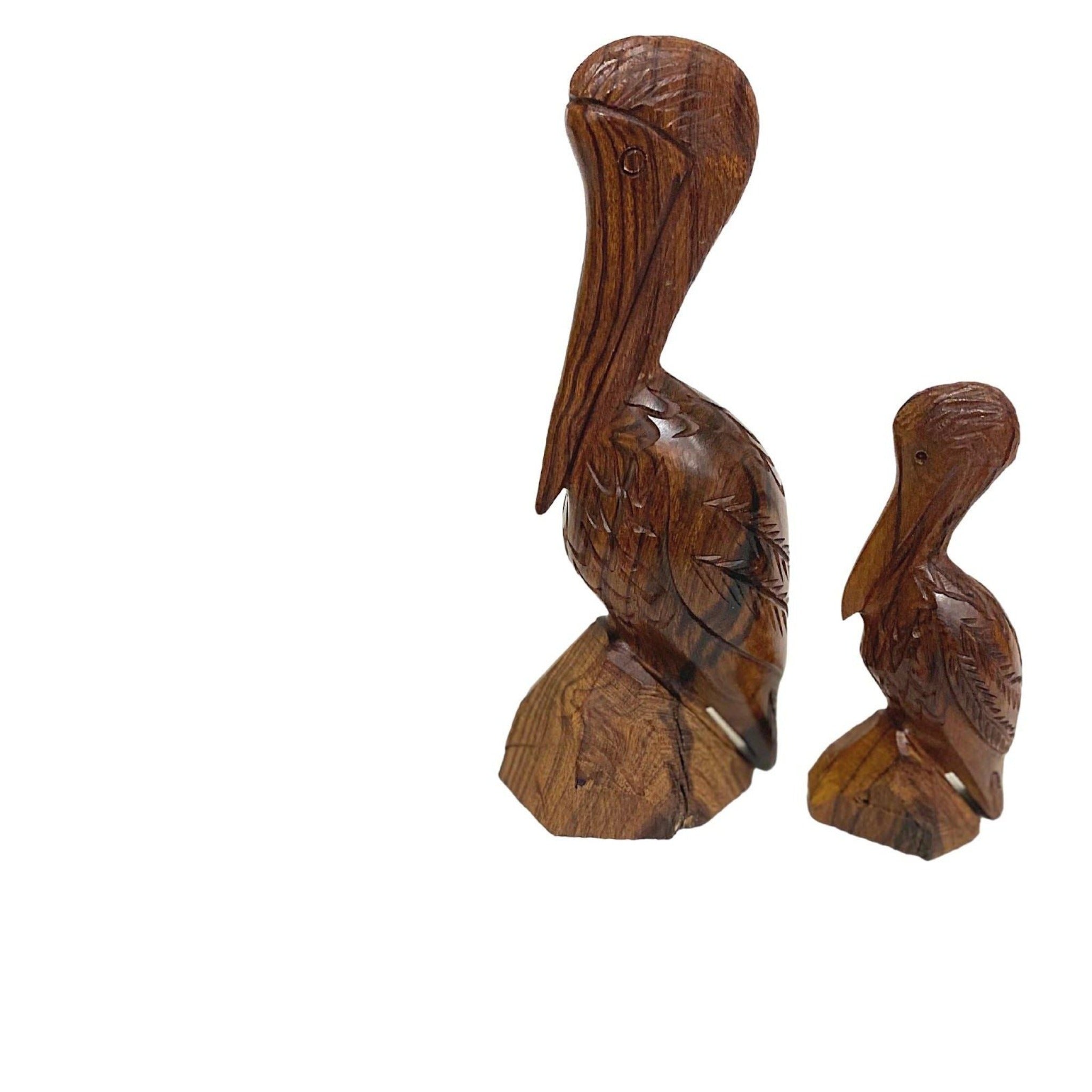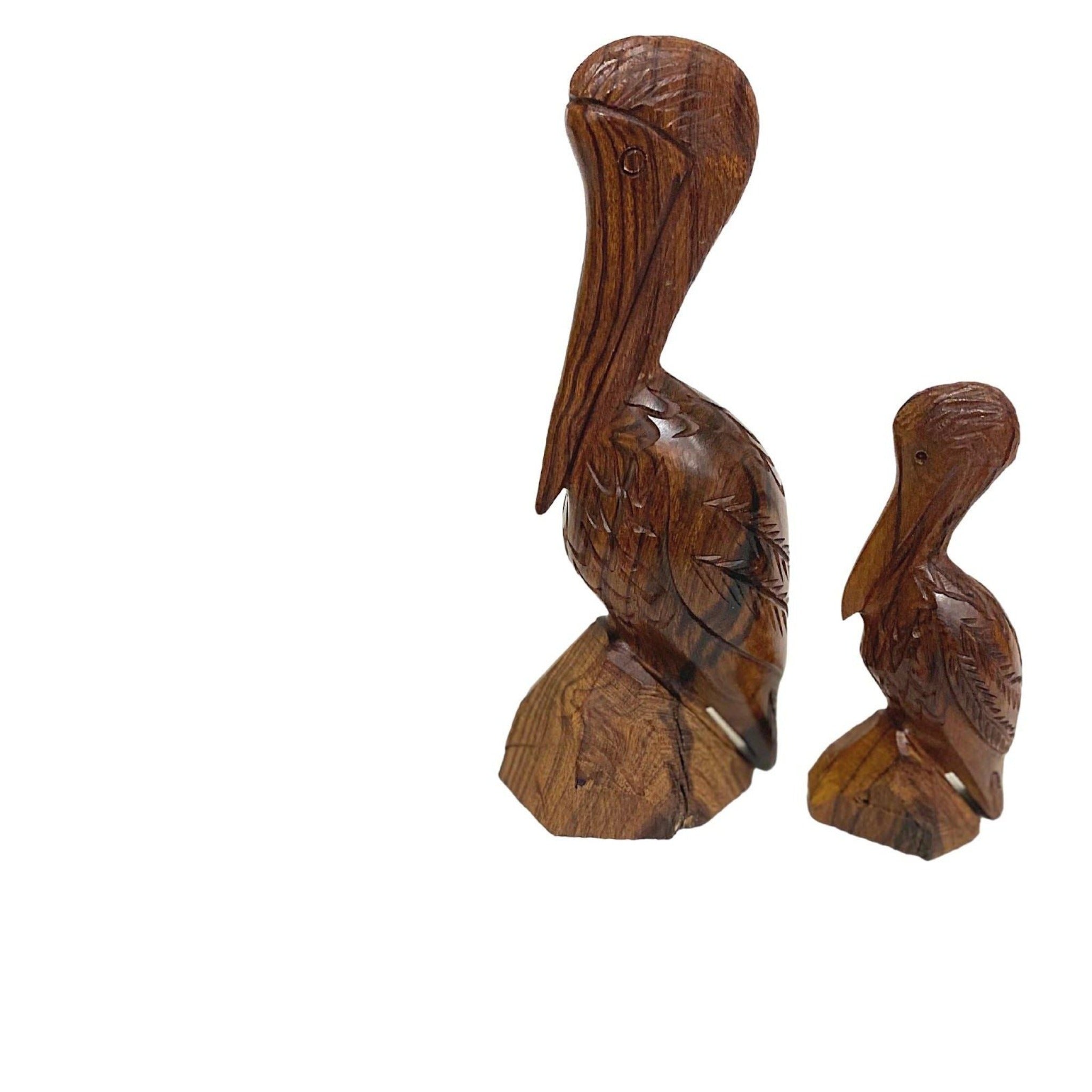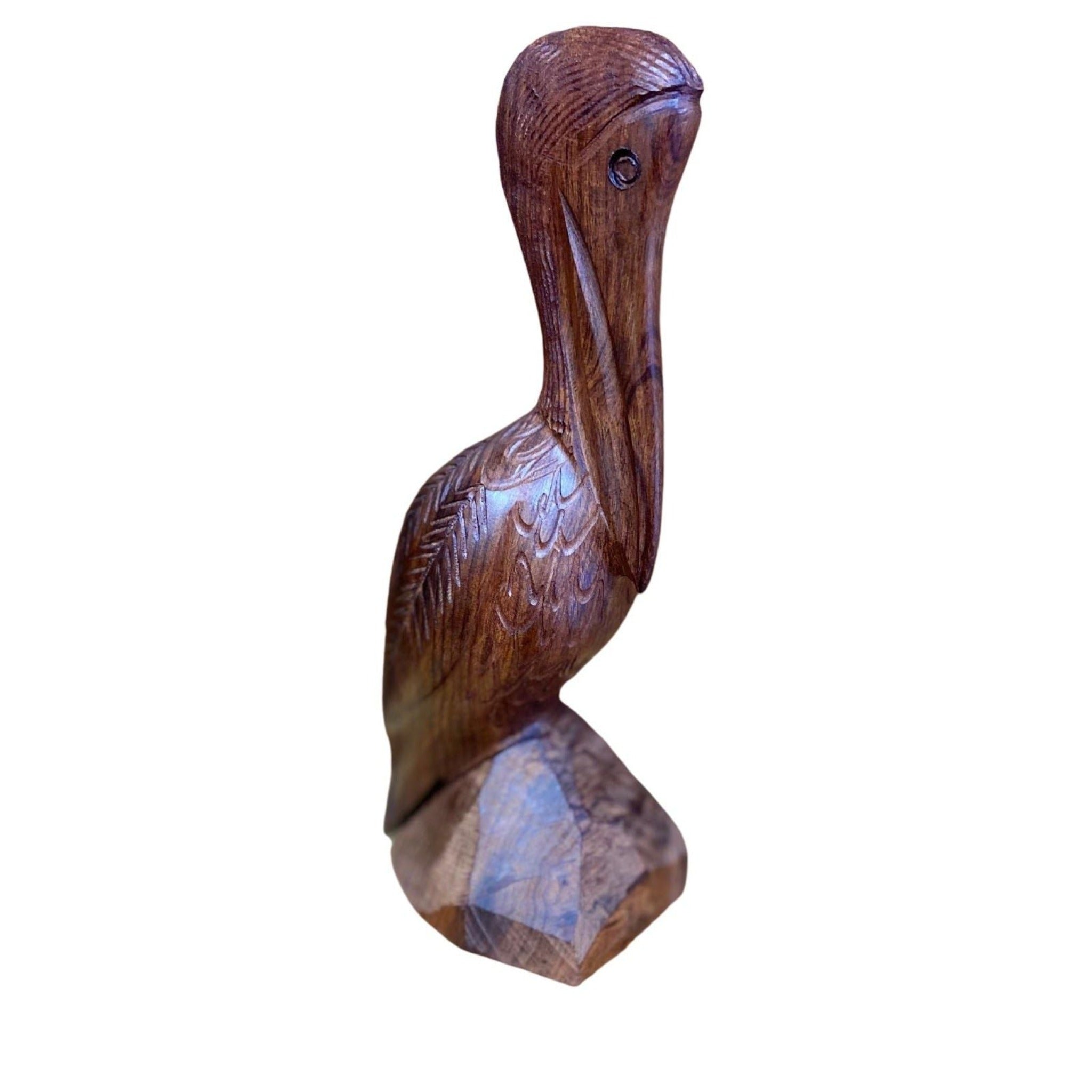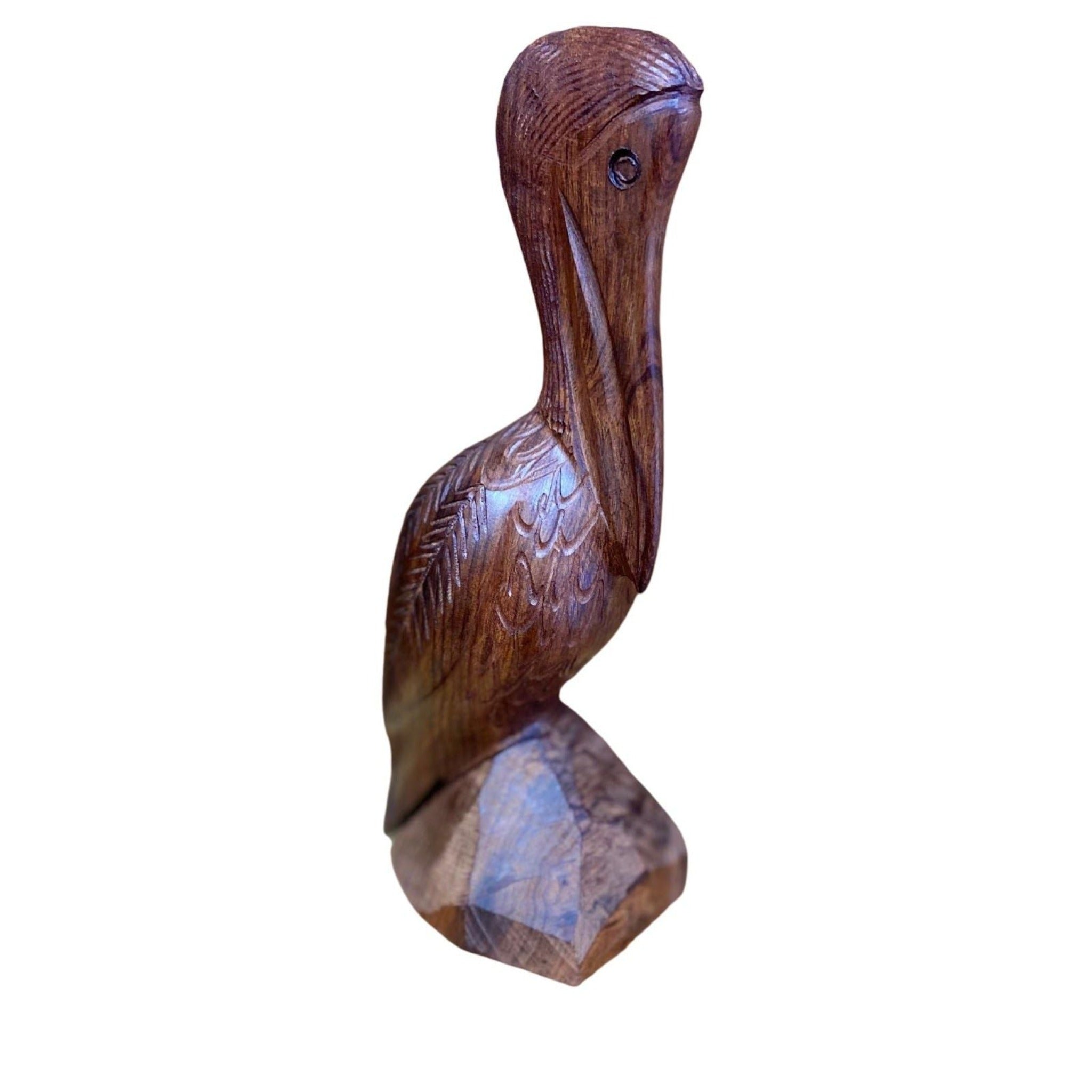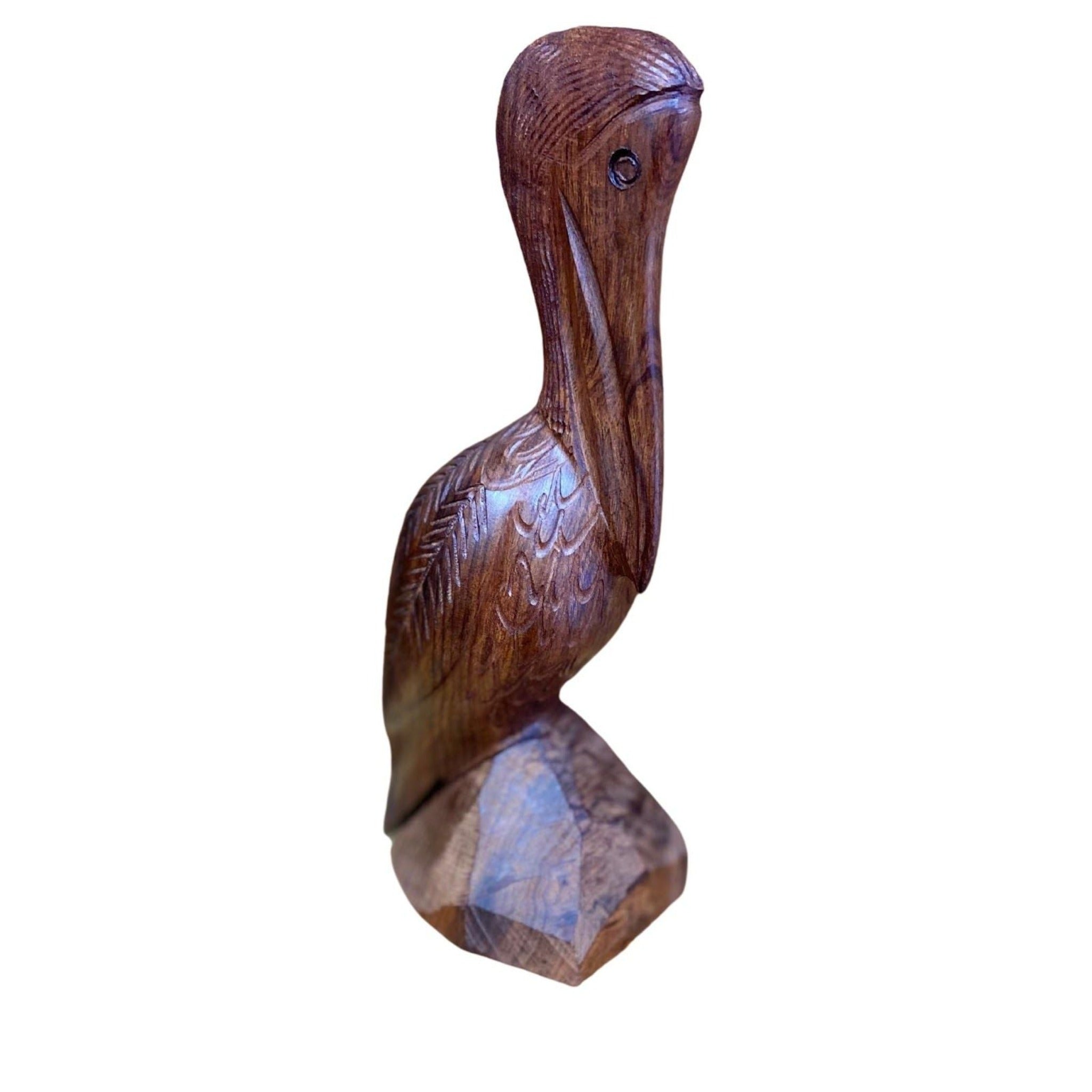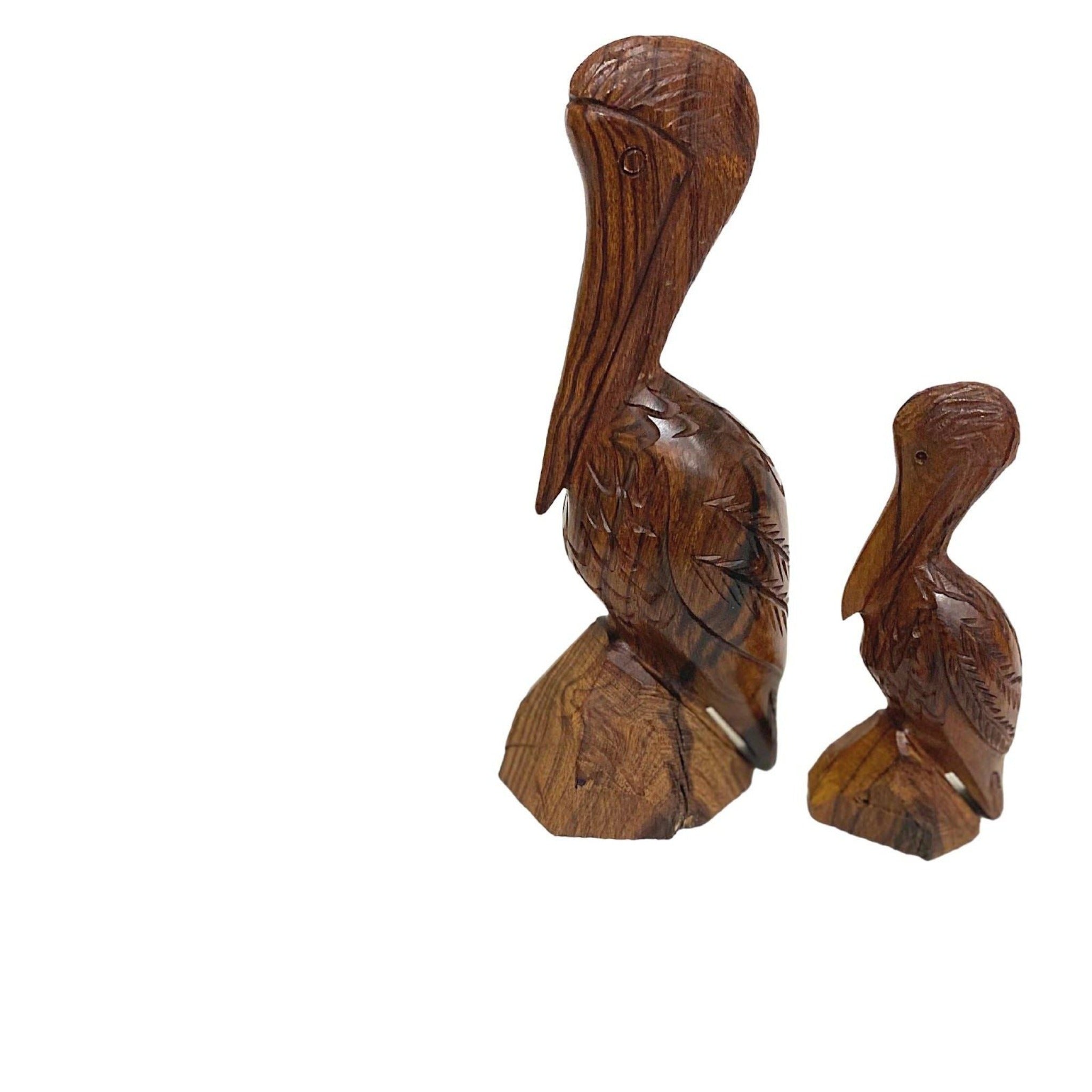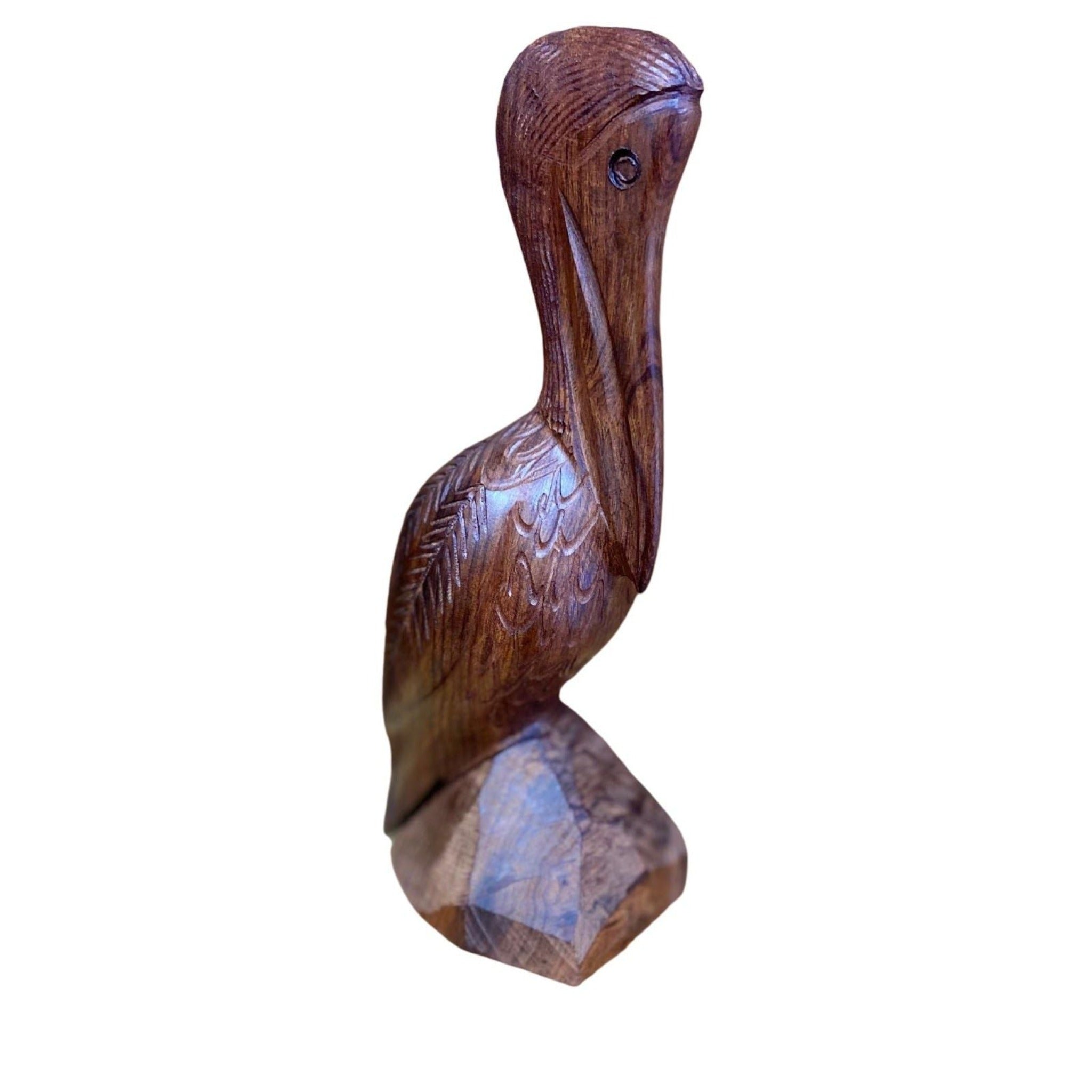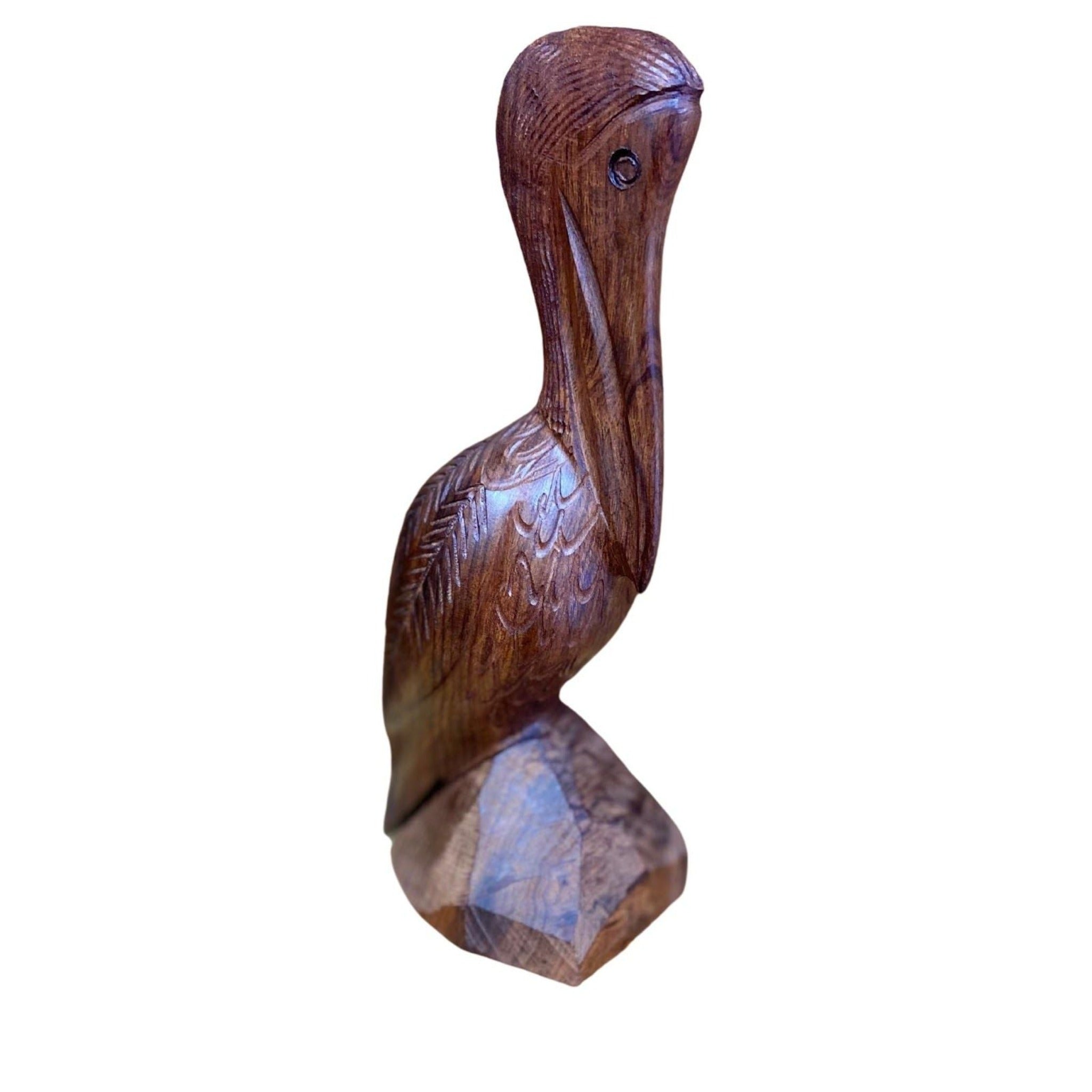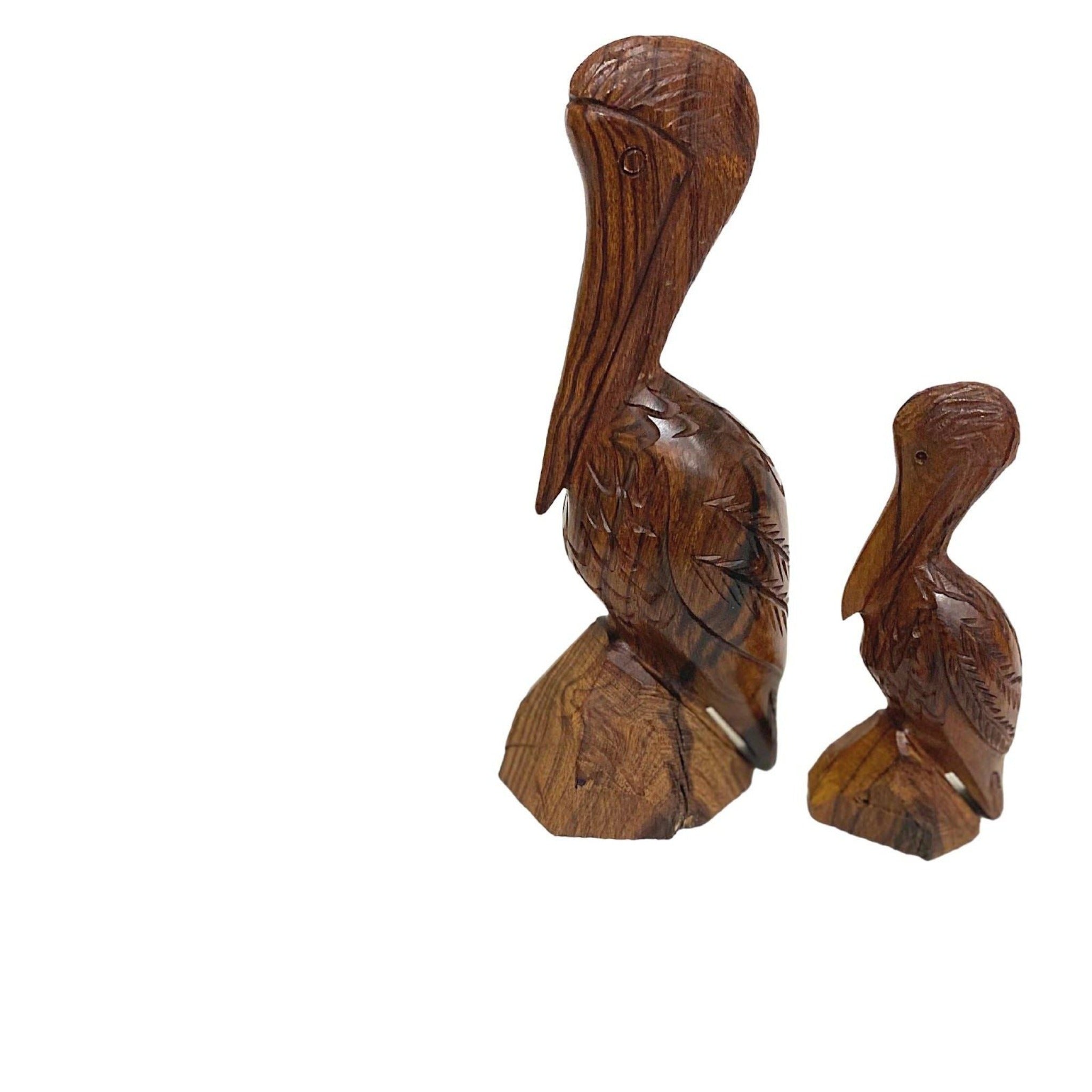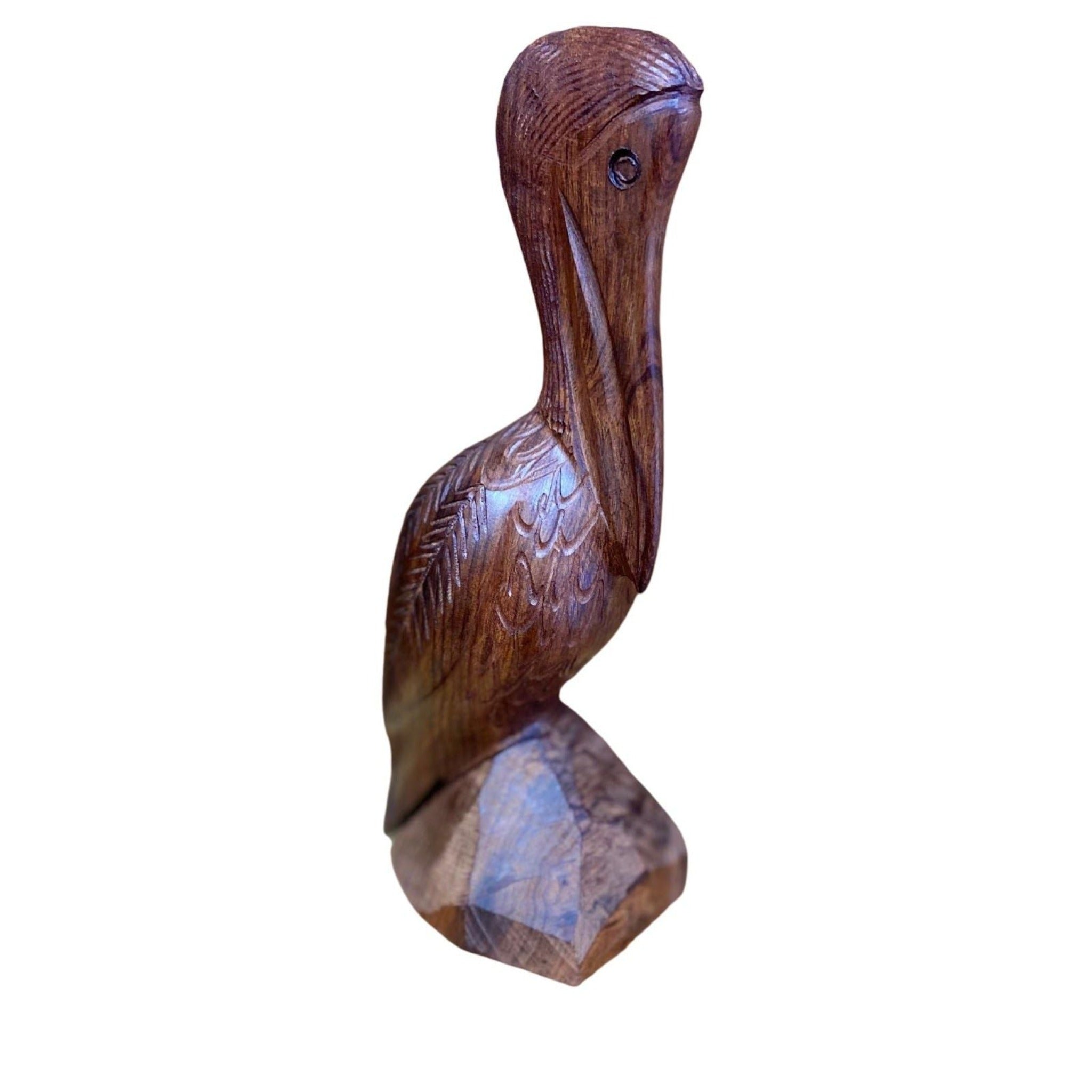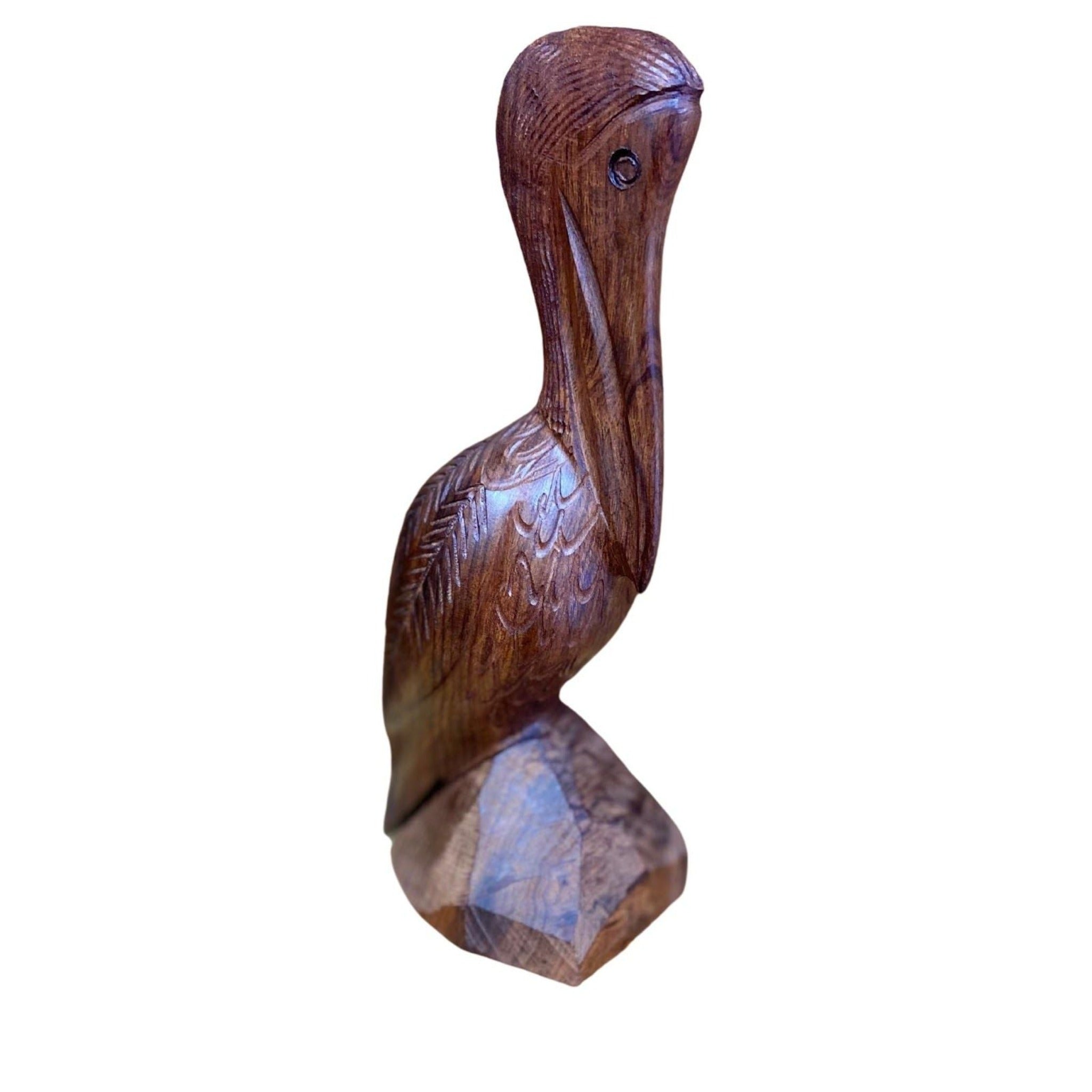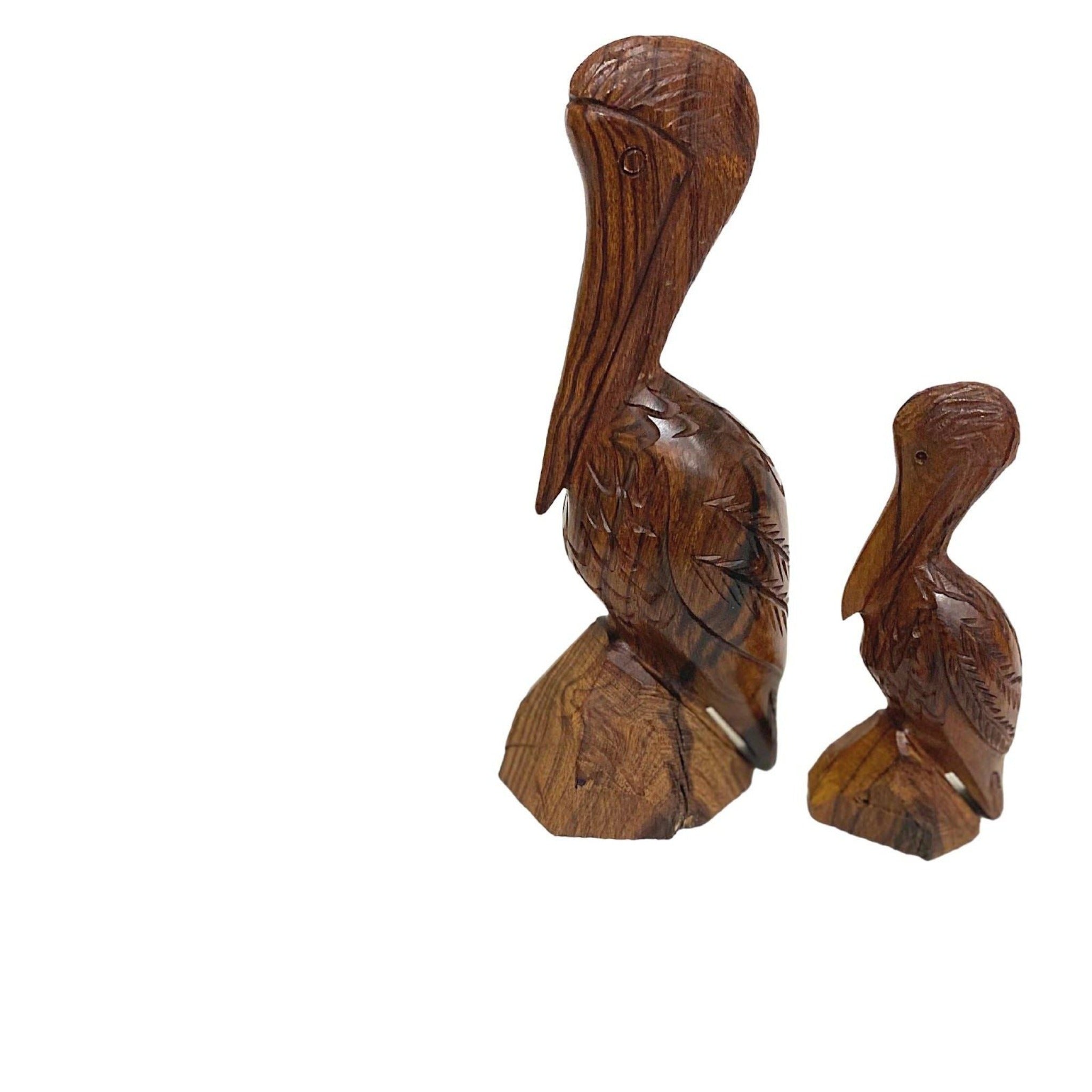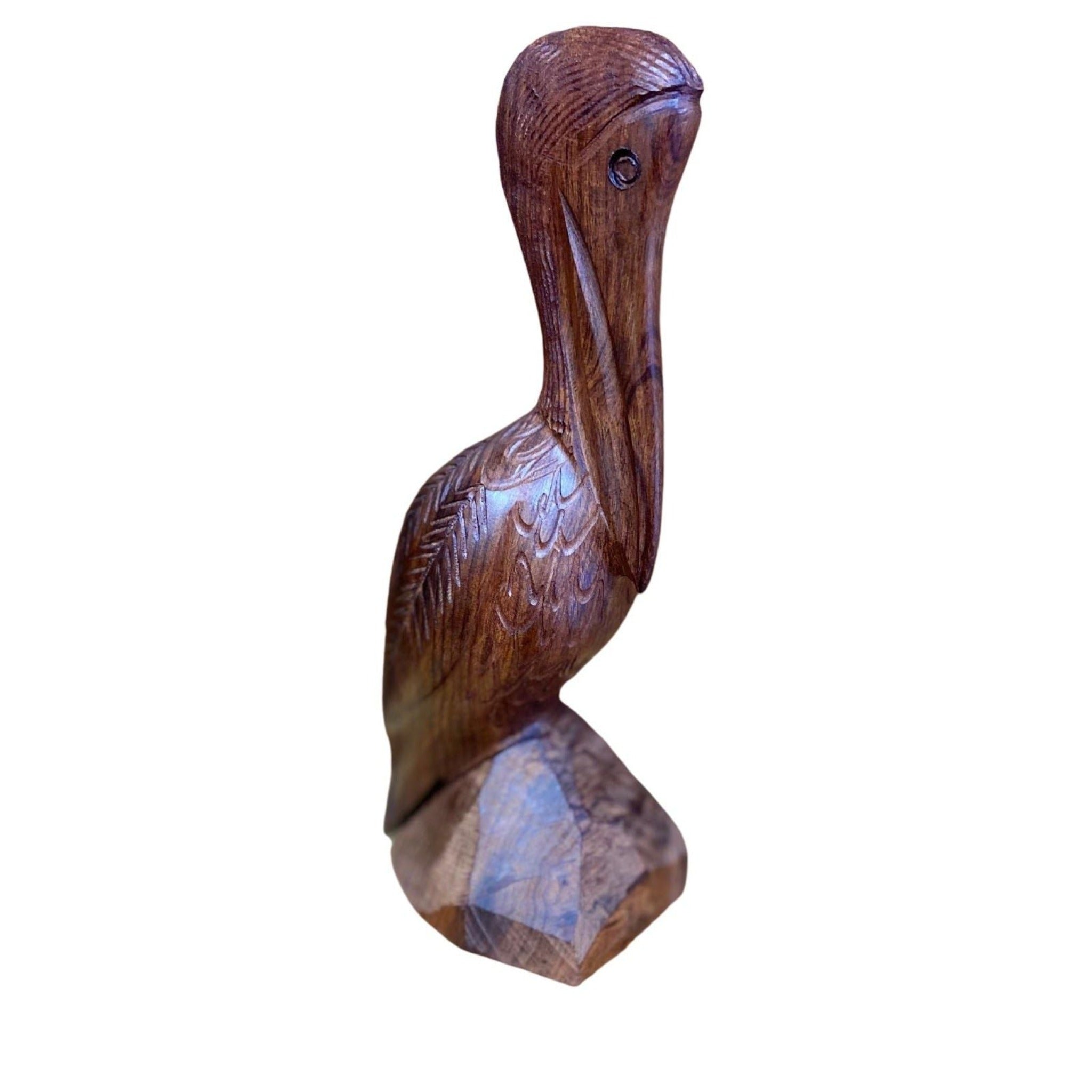 WoodEen Pelican, Ironwood Pelican Sculpture, Pelican Statue, Pelican Lover Gift, Bird Sculpture
This beautifully hand carved Pelican sitting on a wooden stump with vintage look is one-of-a-kind unique Seashore Decor piece meticulously crafted from native ironwood by local Mexican artists. This wood is named for it's very heavy weight and hard texture which is very difficult to carve but has a complex grain and rich natural finish that needs no  laquer.
The ironwood has a glossy finish to the wood and the natural wood grain is well defined. This piece will be a nice gift to bird lovers or s decor piece to add little character to your collection.
LARGE:Height: 8.5 Inches; WIDTH: 3.5 Inches
MEDIUM: Height: 5.5 Inches; WISTH: 2 Inches
The precise measuremEnts may be slightly different as each is hand crafted