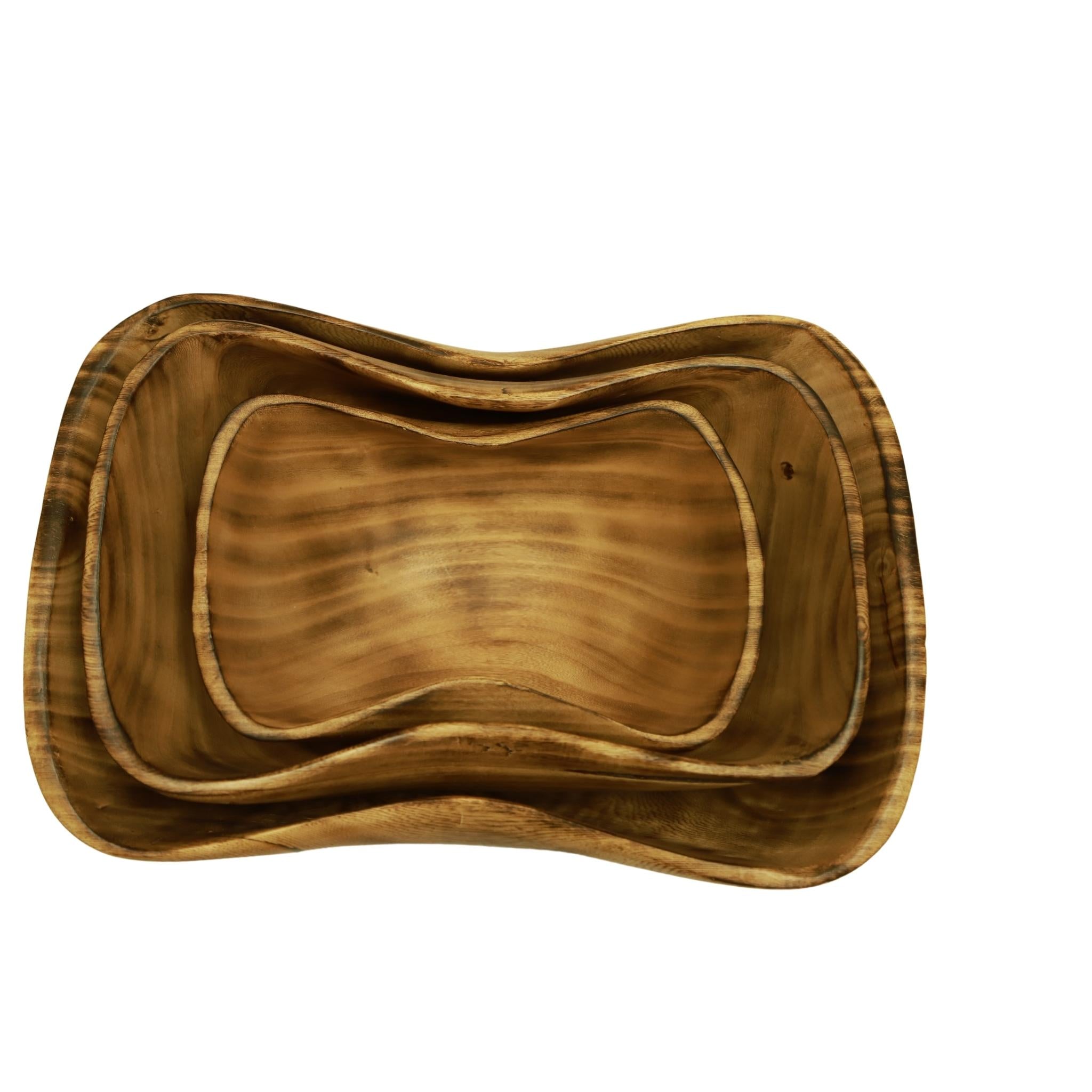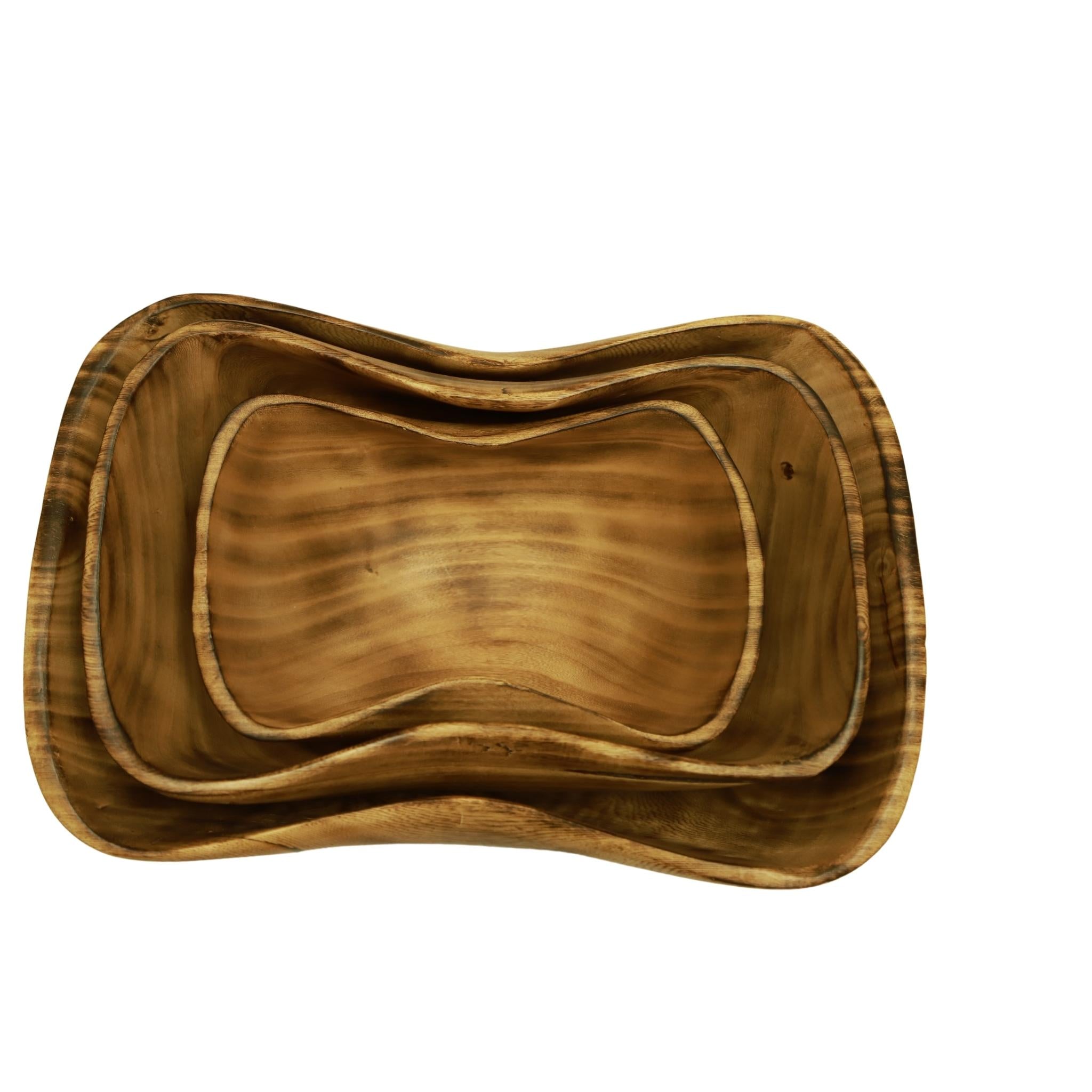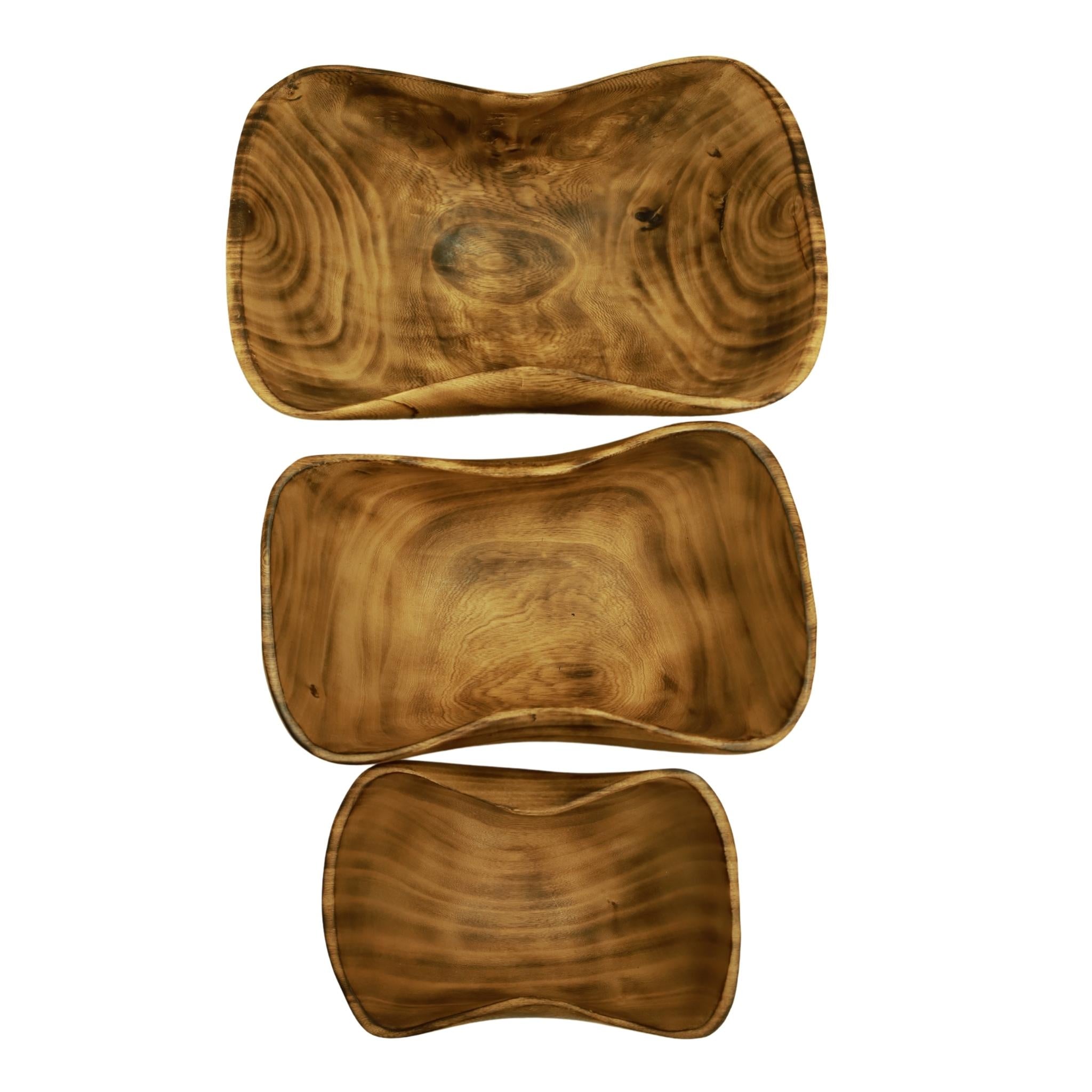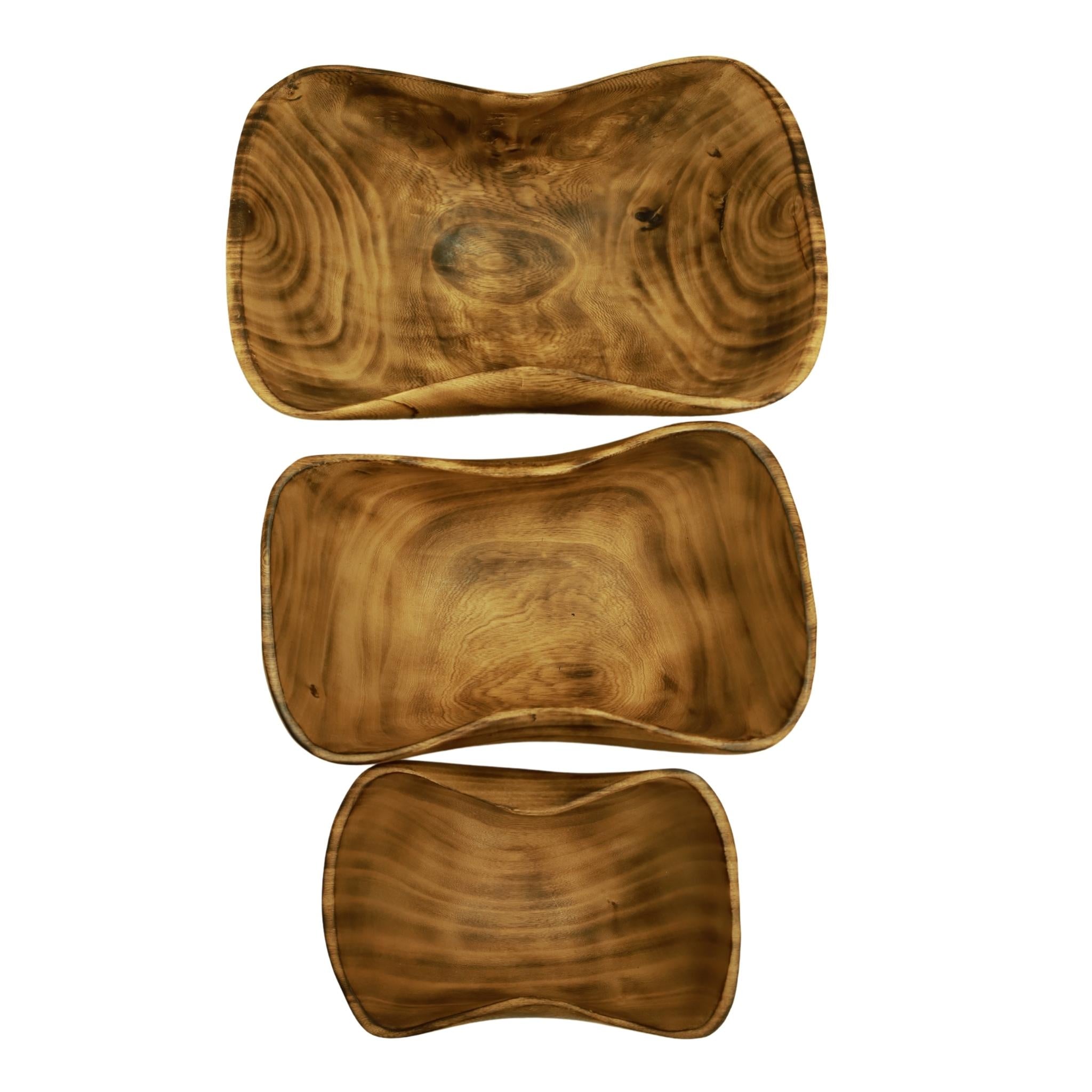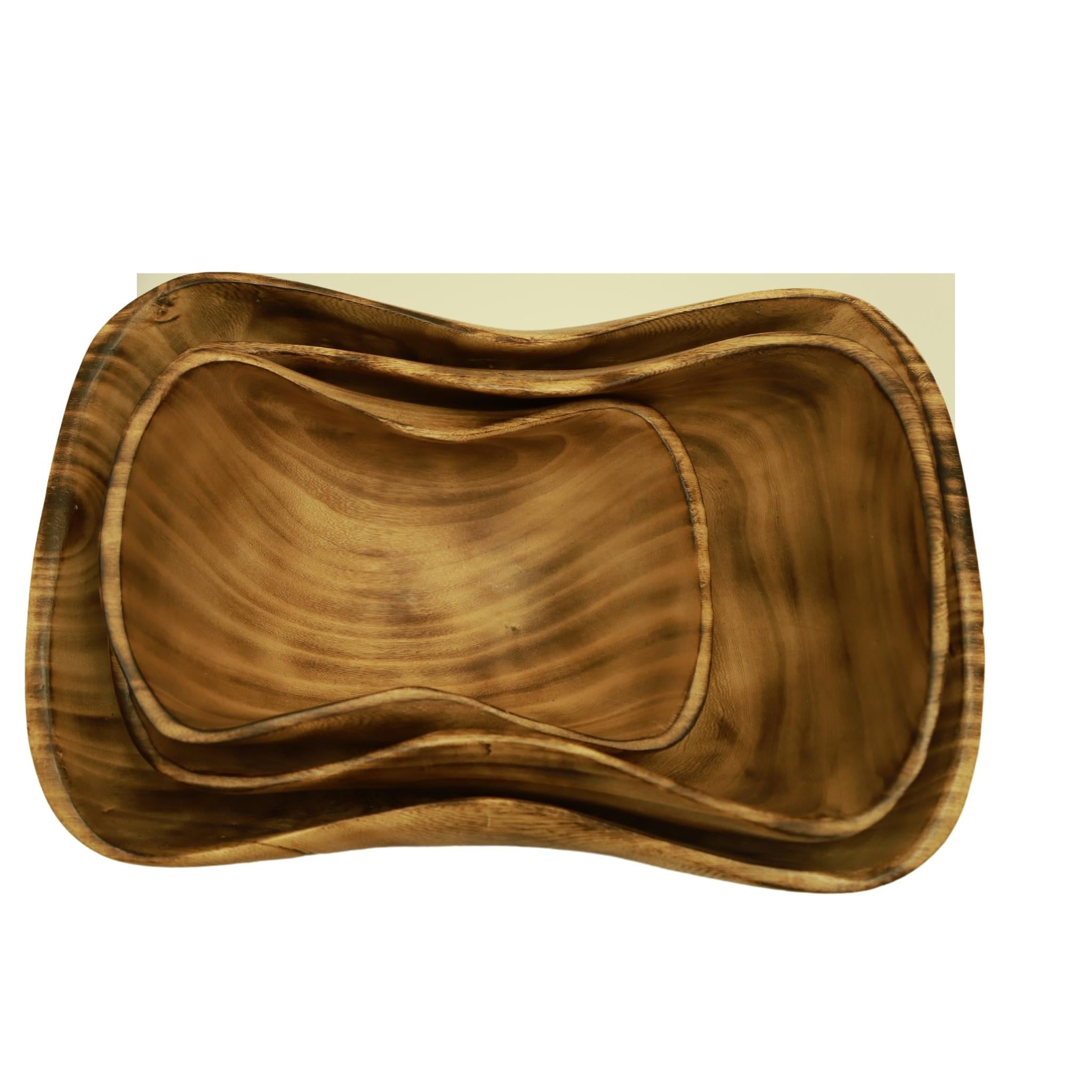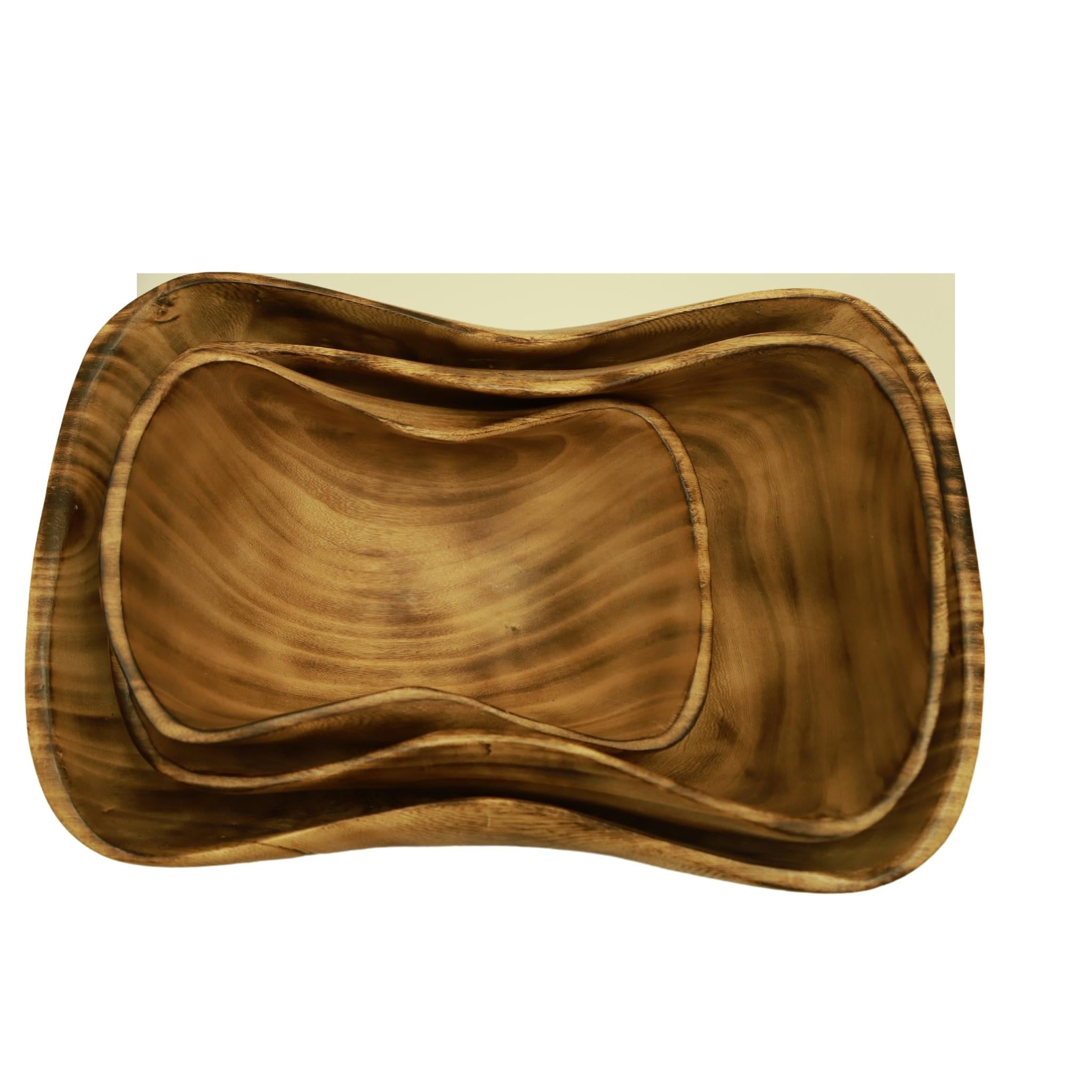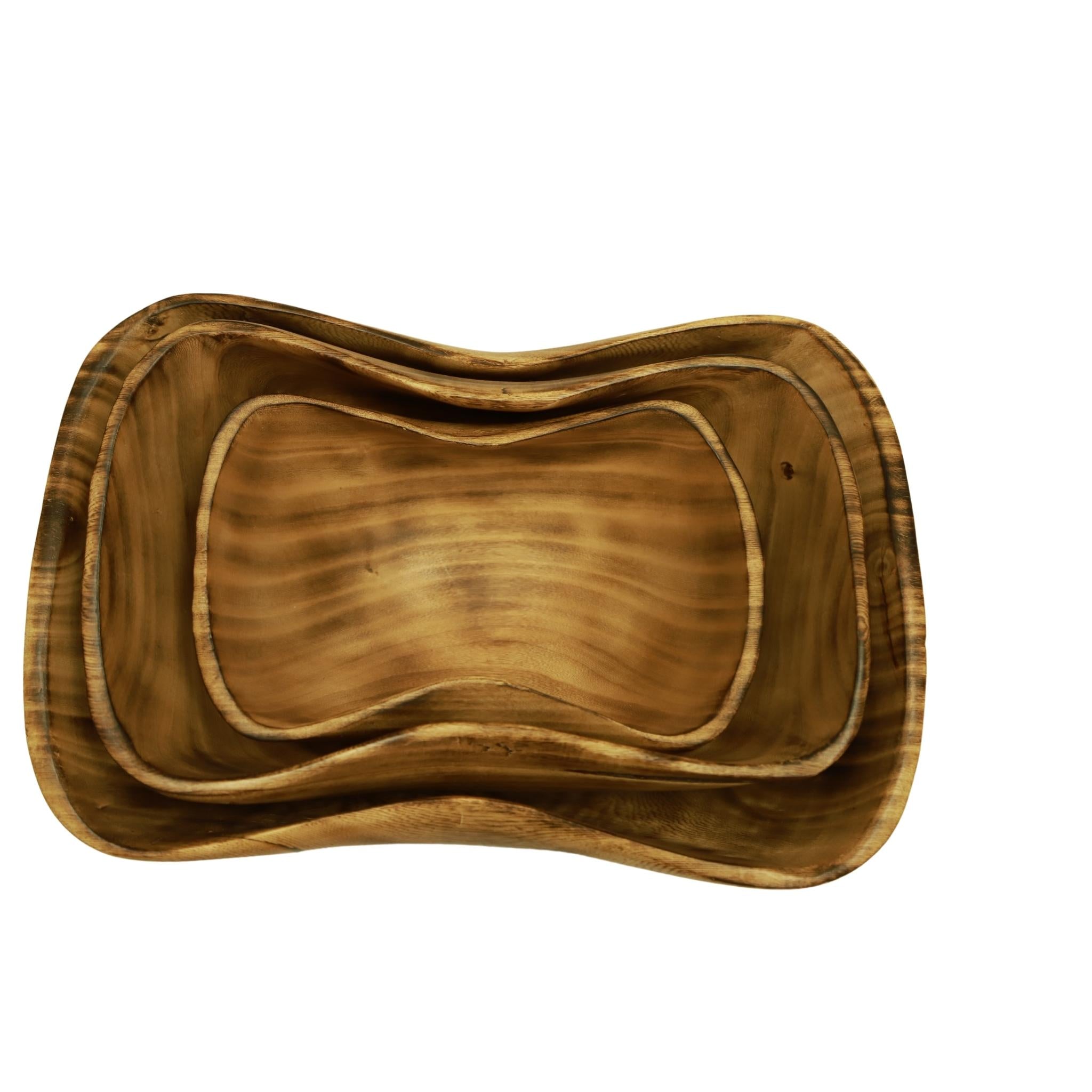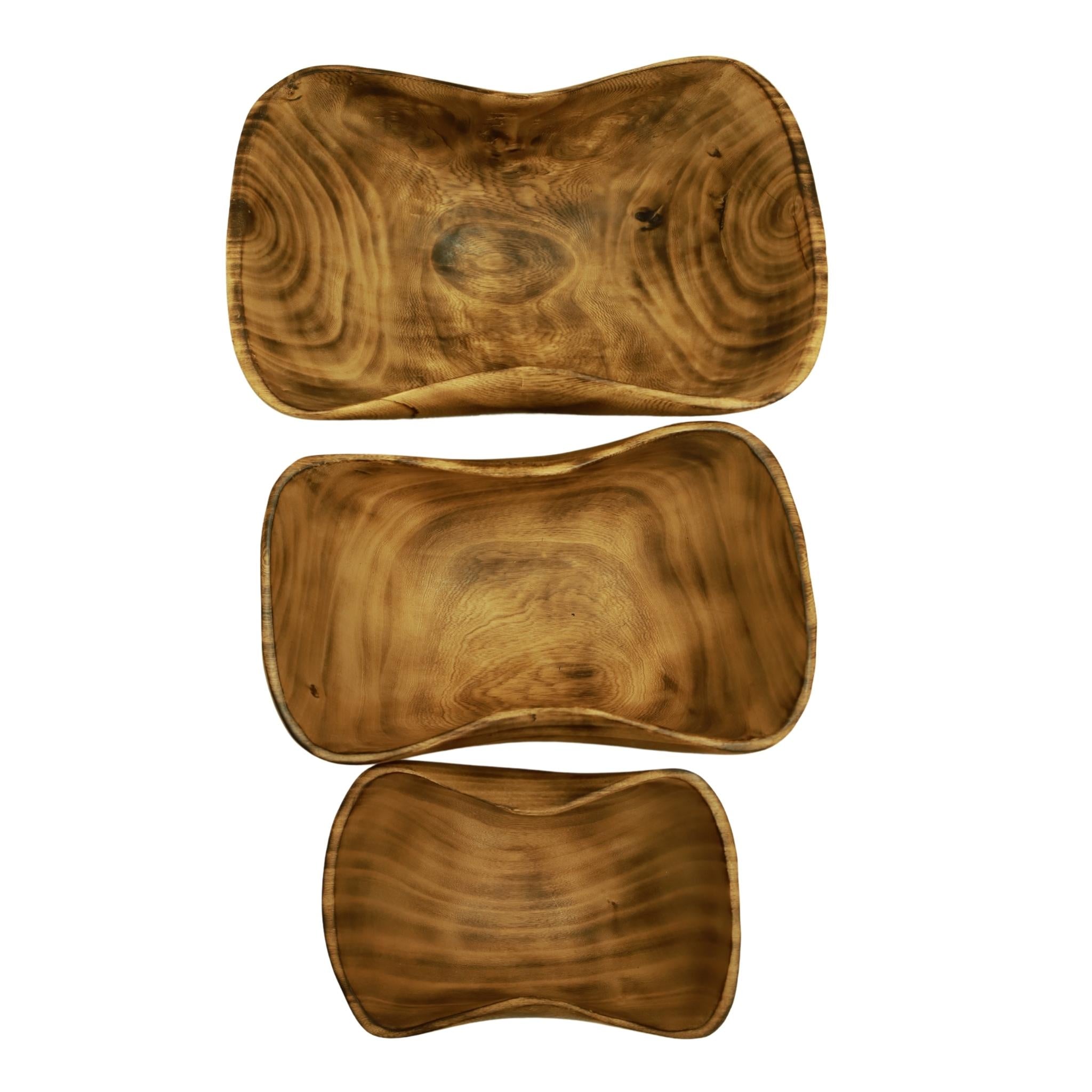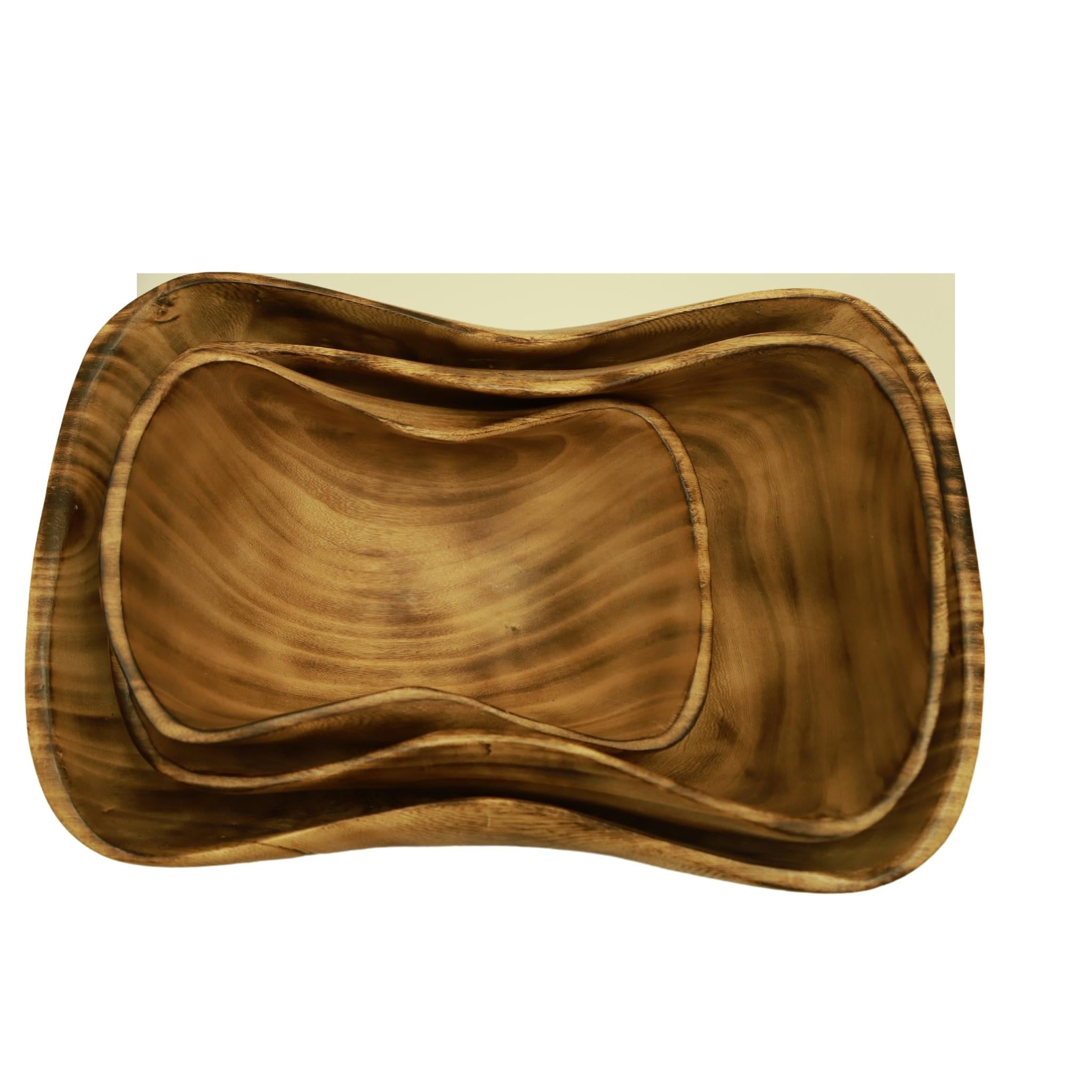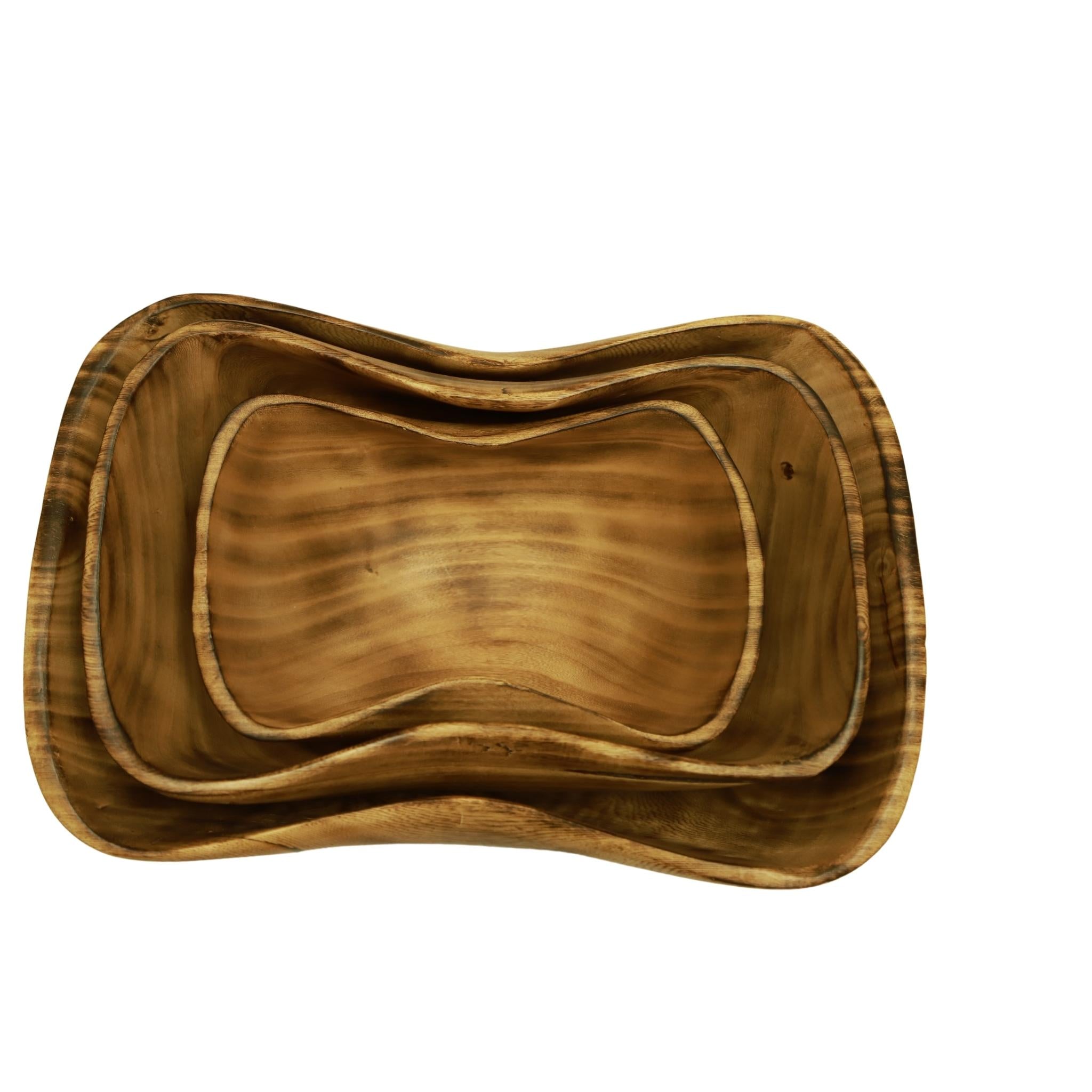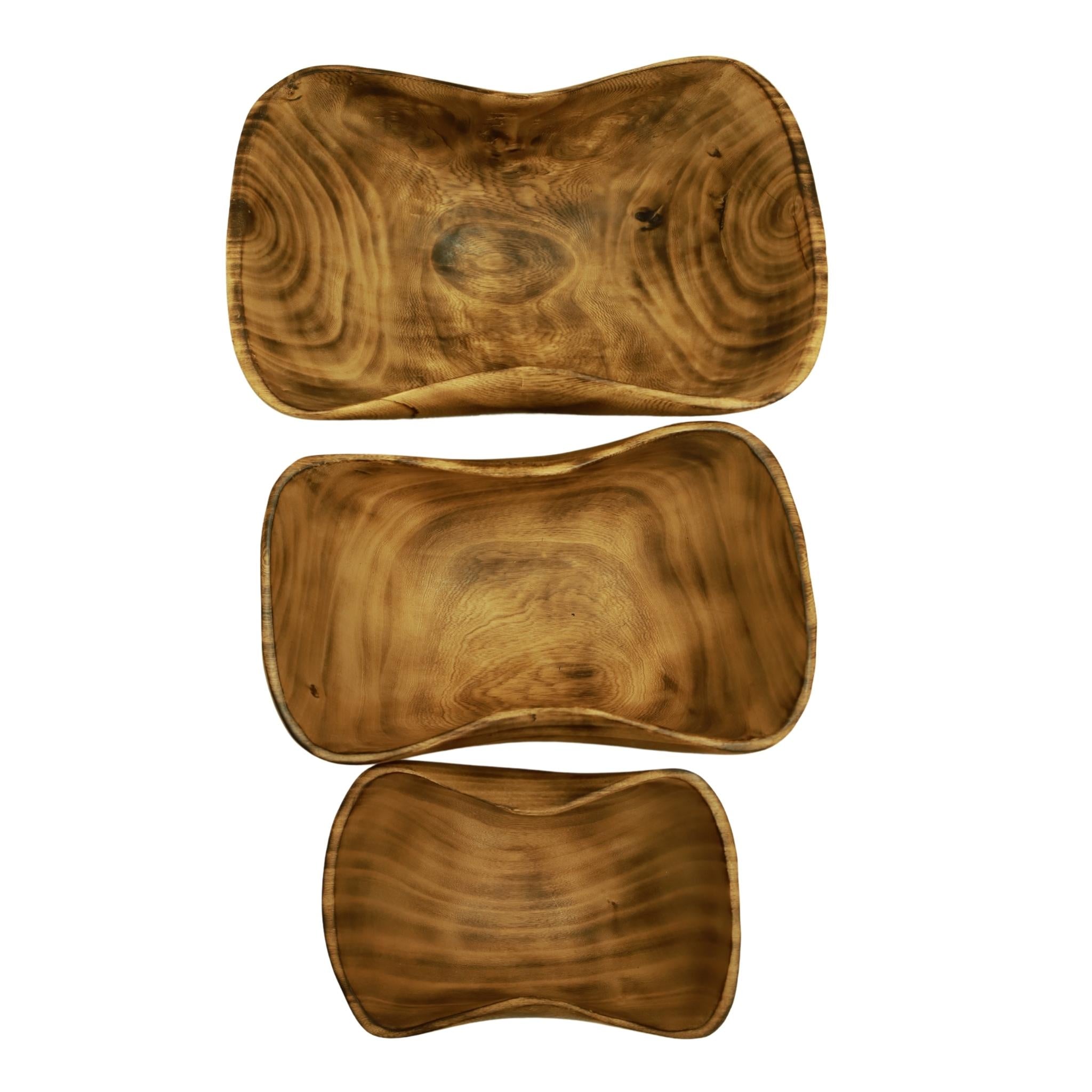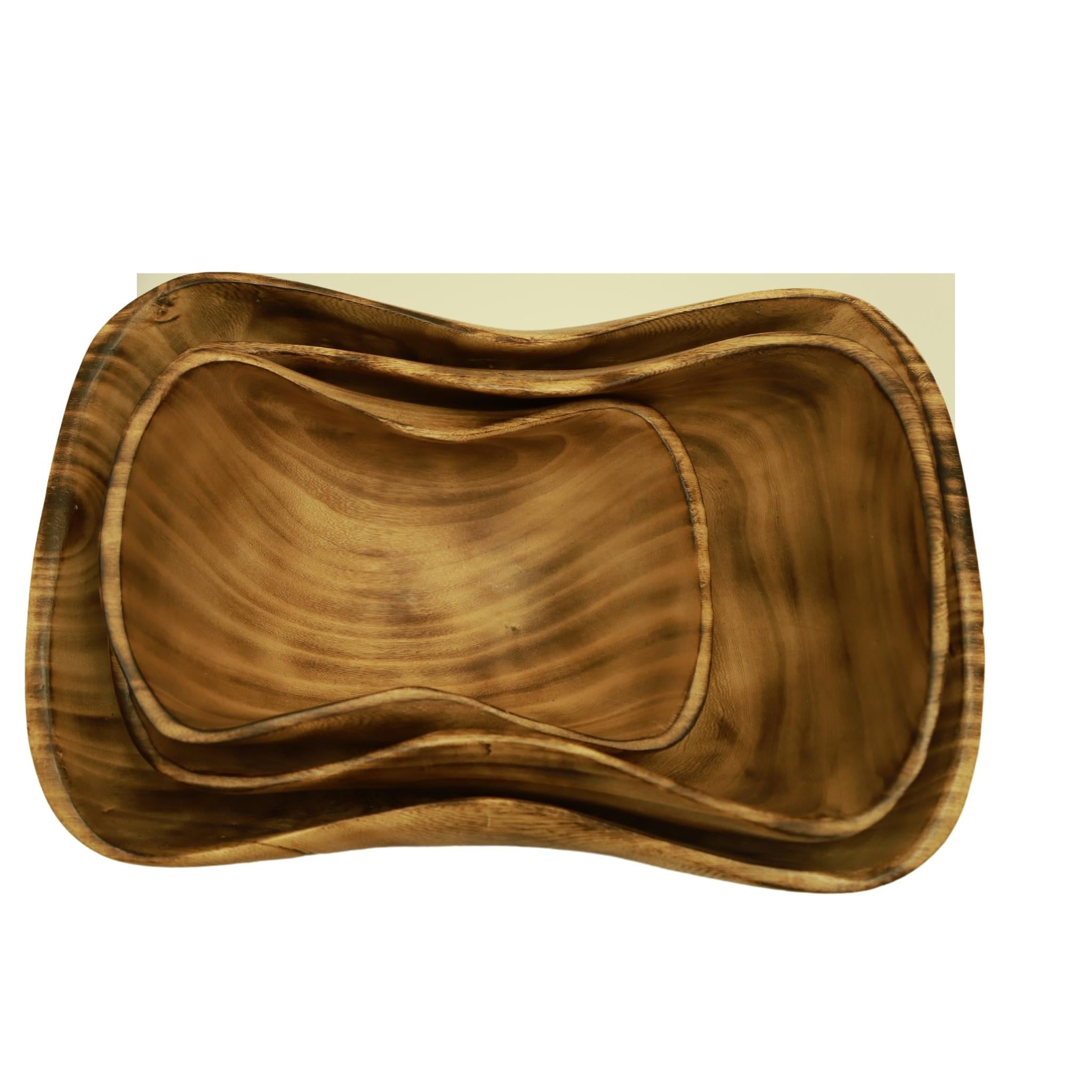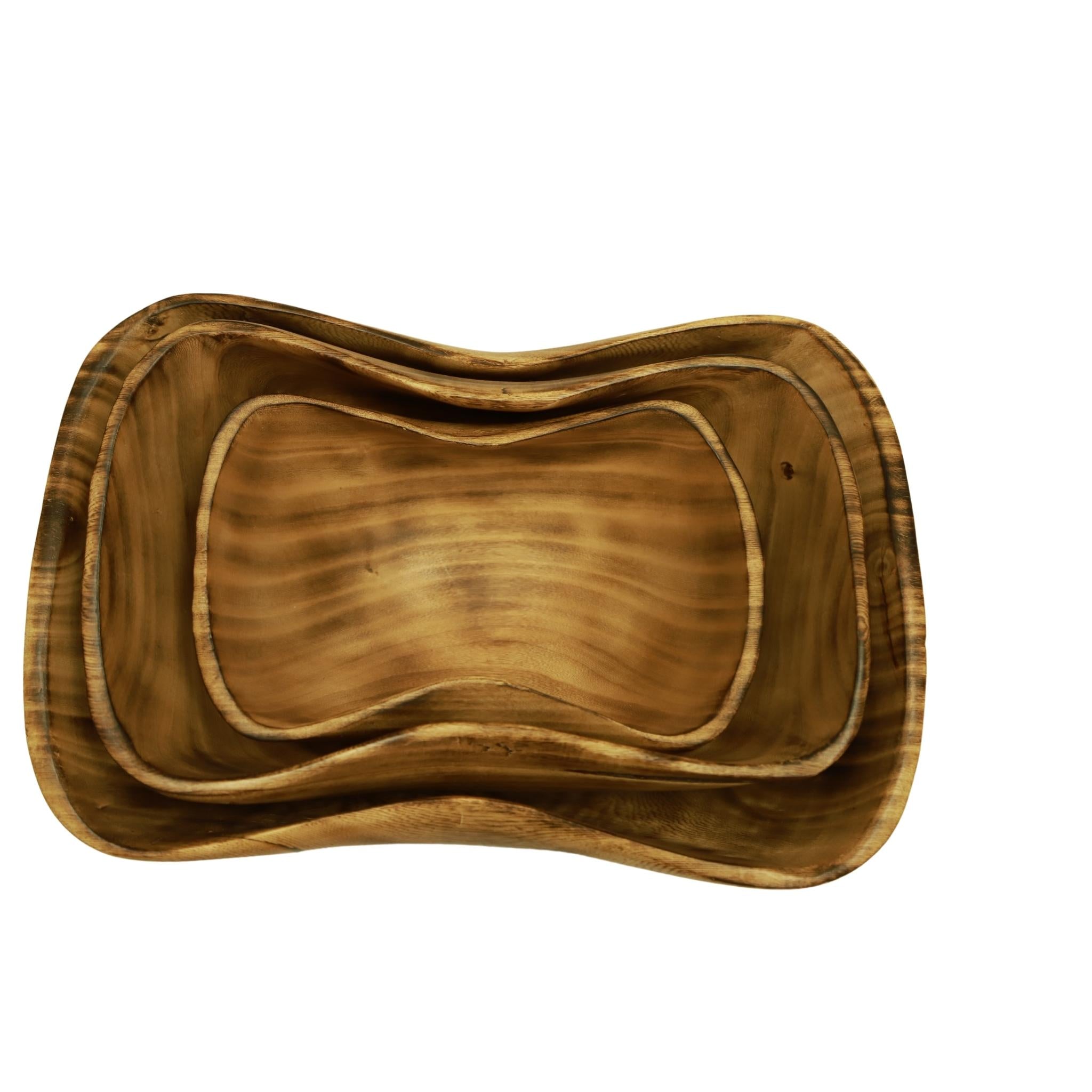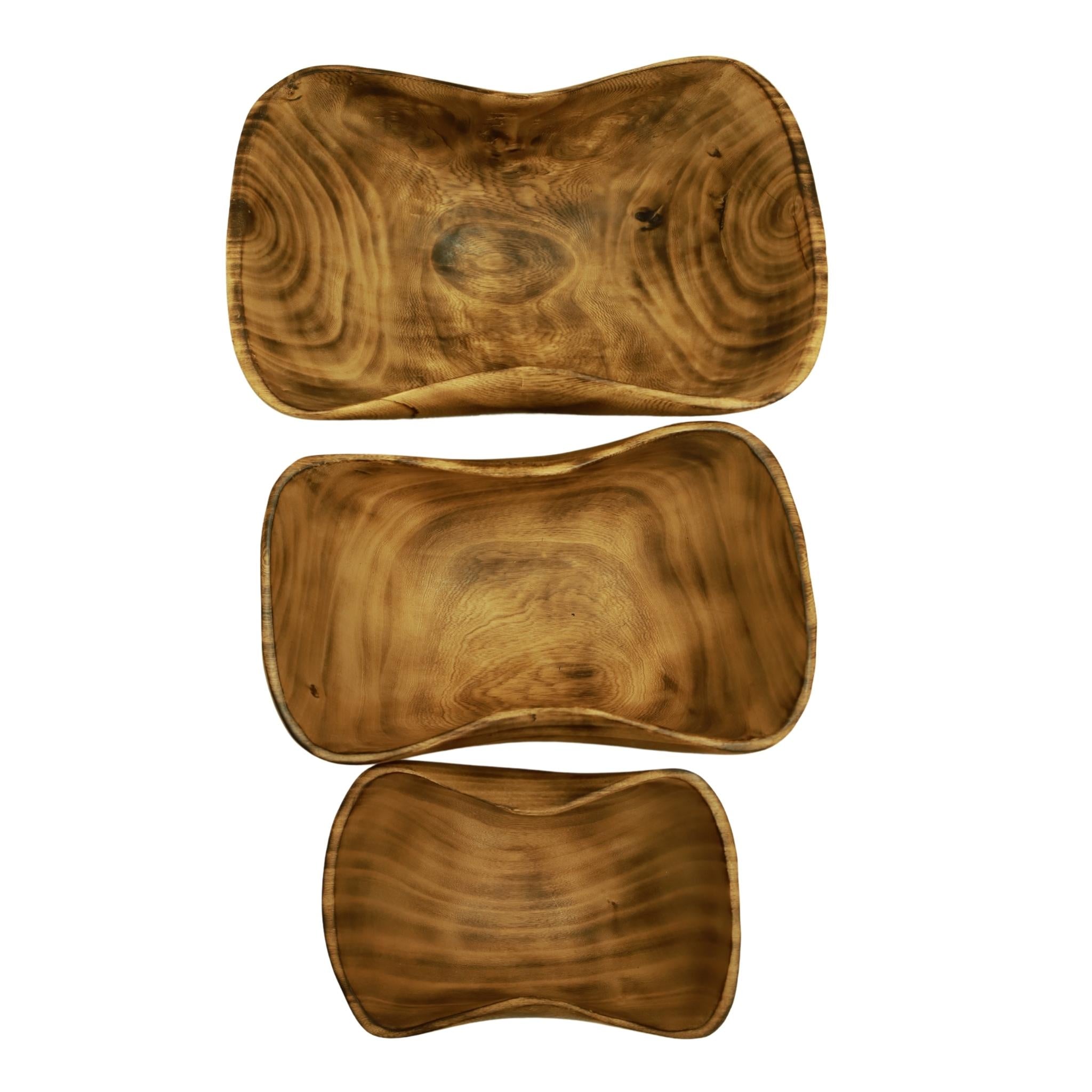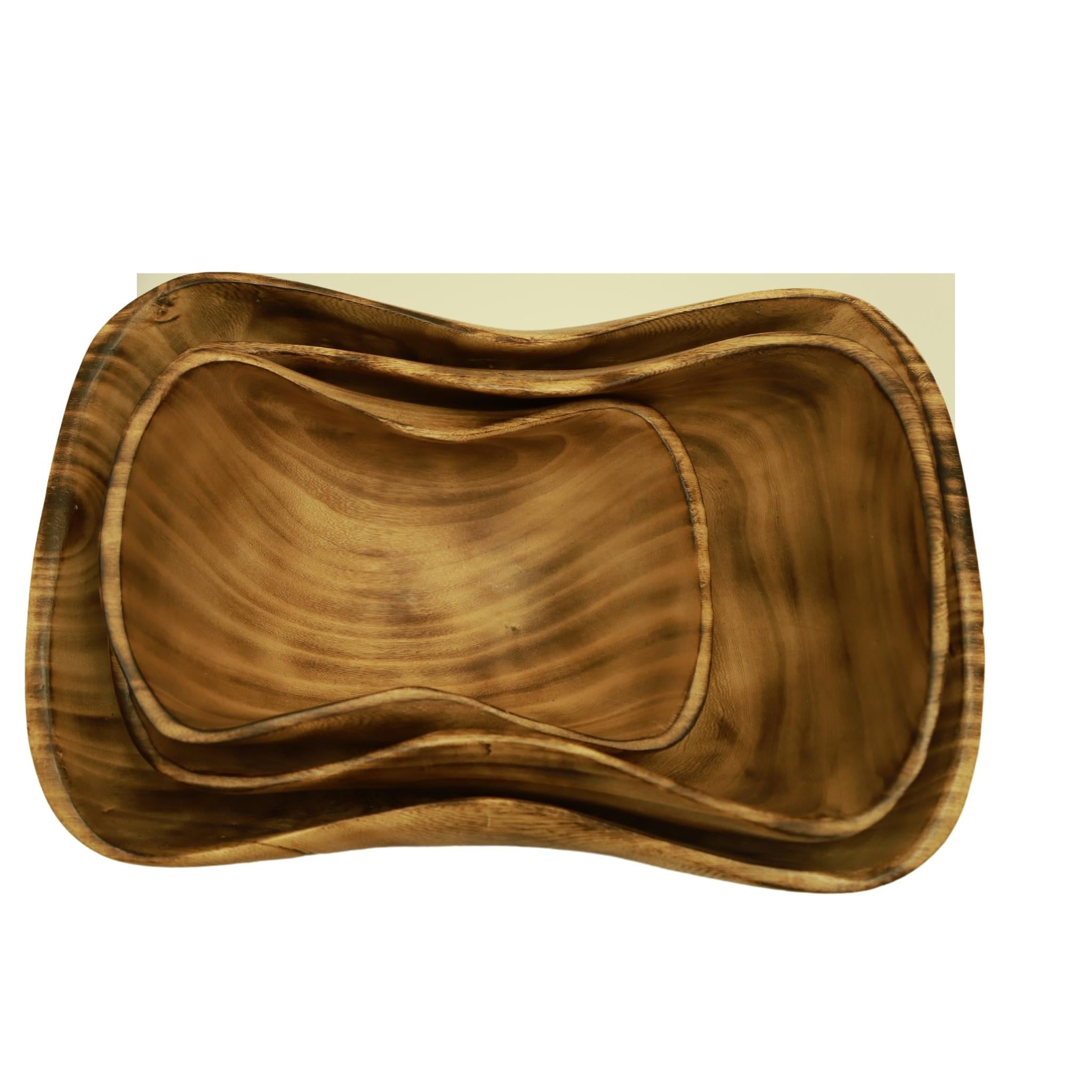 Wooden Bowls | Jacaranda, Wood Nested Bowls |Wood Salad Servers Set | handcrafted bowls | wooden serving Bowls | 3 set Bowls
These beautifully handcrafted bowls are sold as a set of 3 Piece. They are made of Jacaranda Wood and handcrafted with a skill to make a nested bowl set.
The set will shine on your dining table while serving any type of dish during any occasion.
Handcrafted in Kenya and ethically sourced.
Large Bowl: L15.5" X W10" X H7"
Medium Bowl: L14.2" X W7.9" X H6"
Small Bowl: L12.2" X W5.5" X H5"