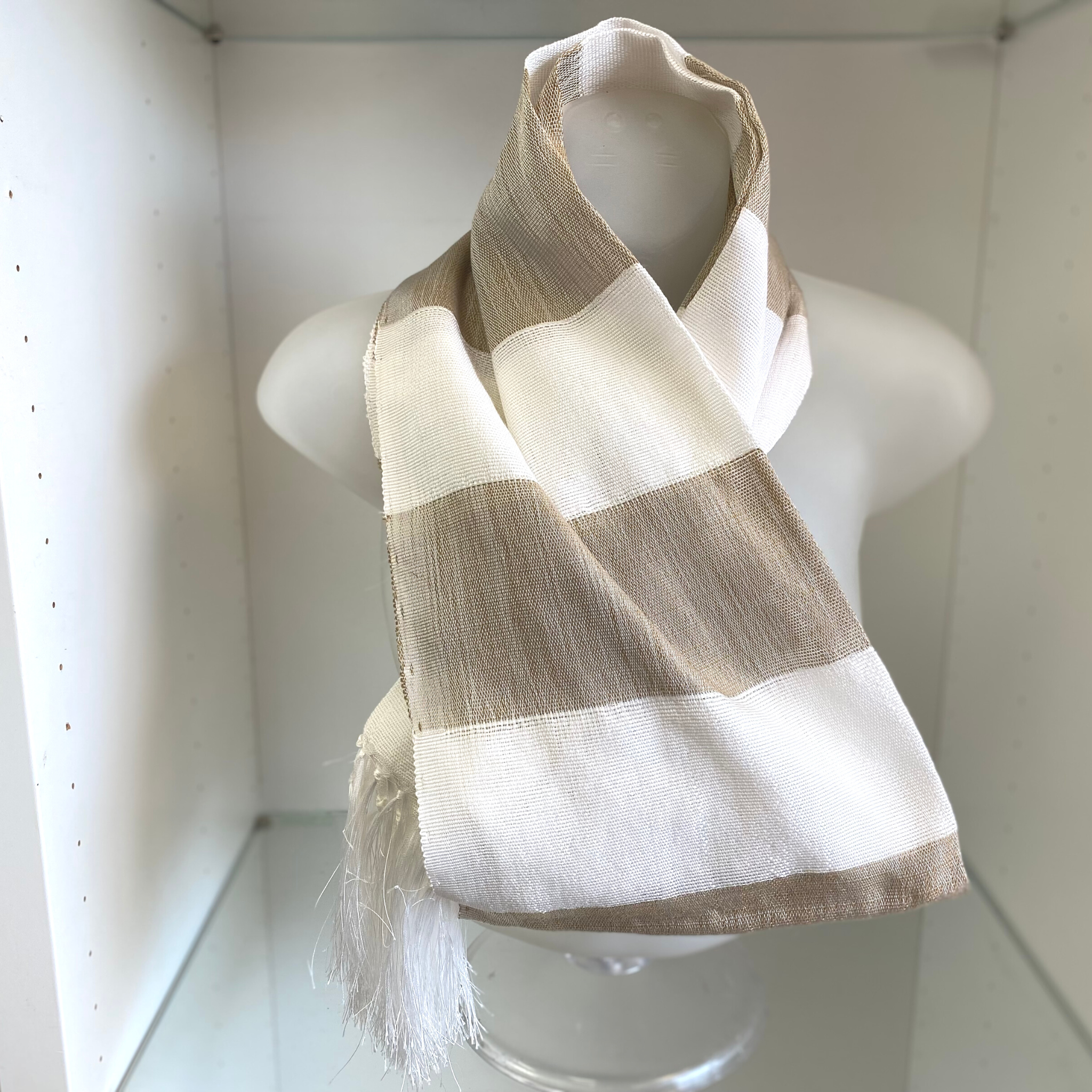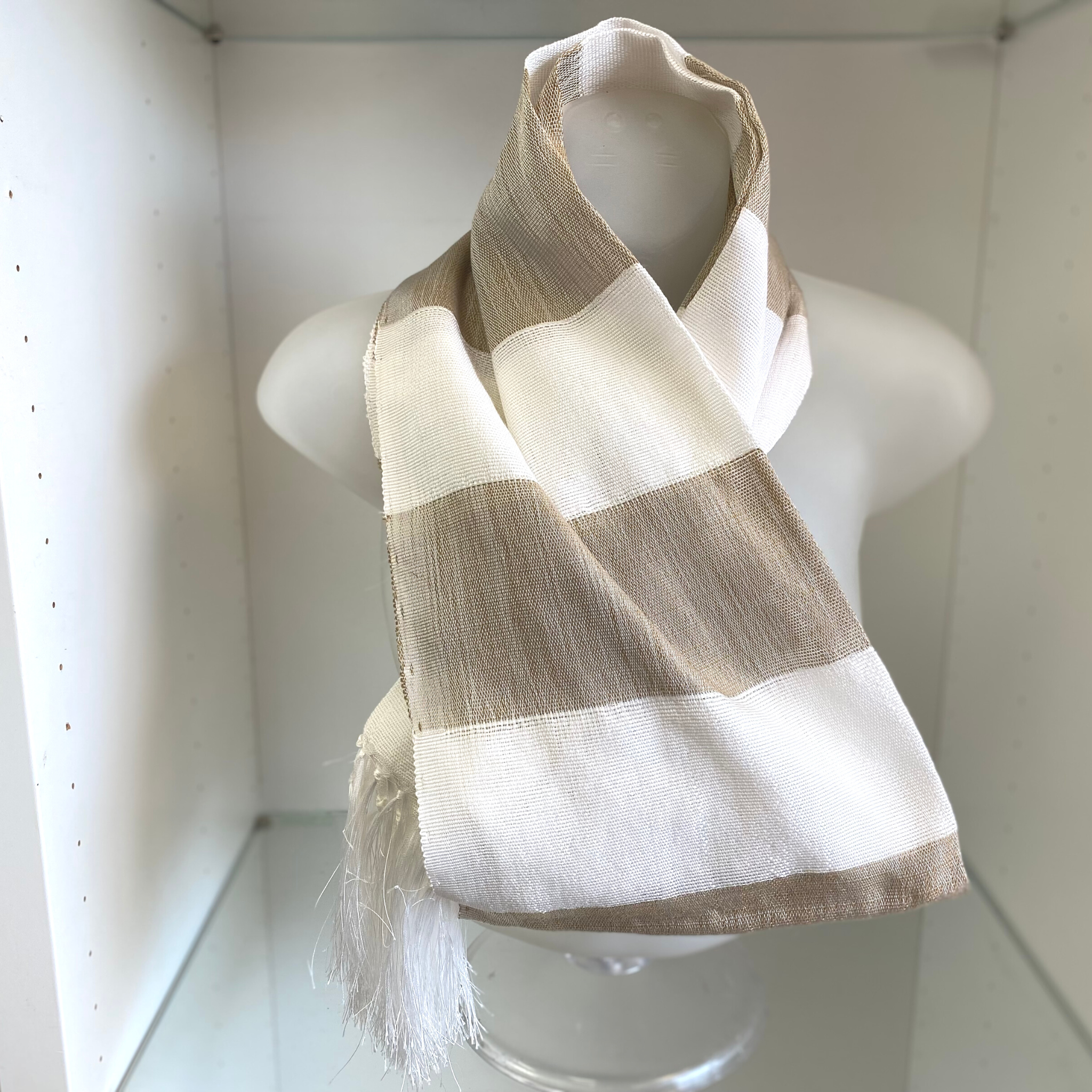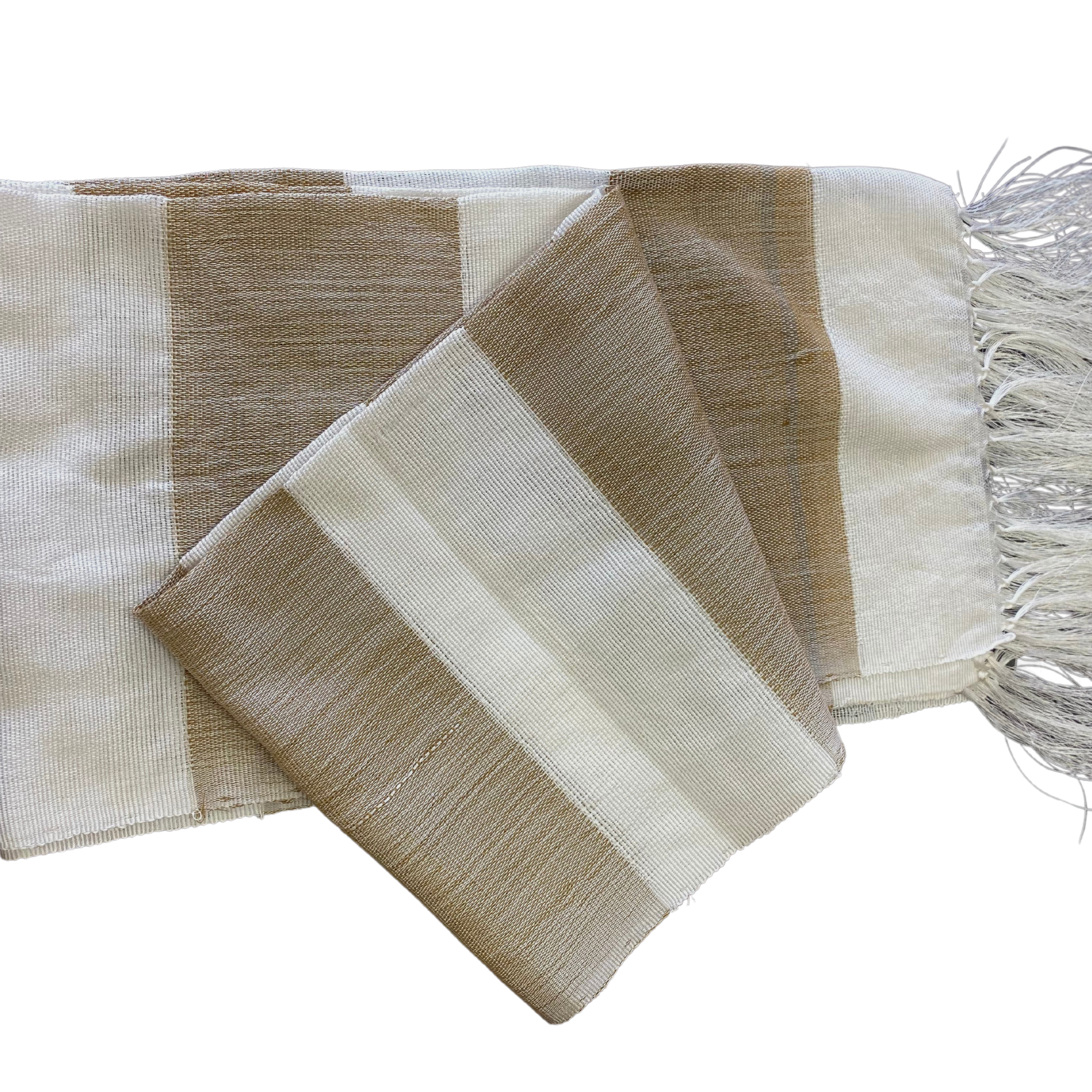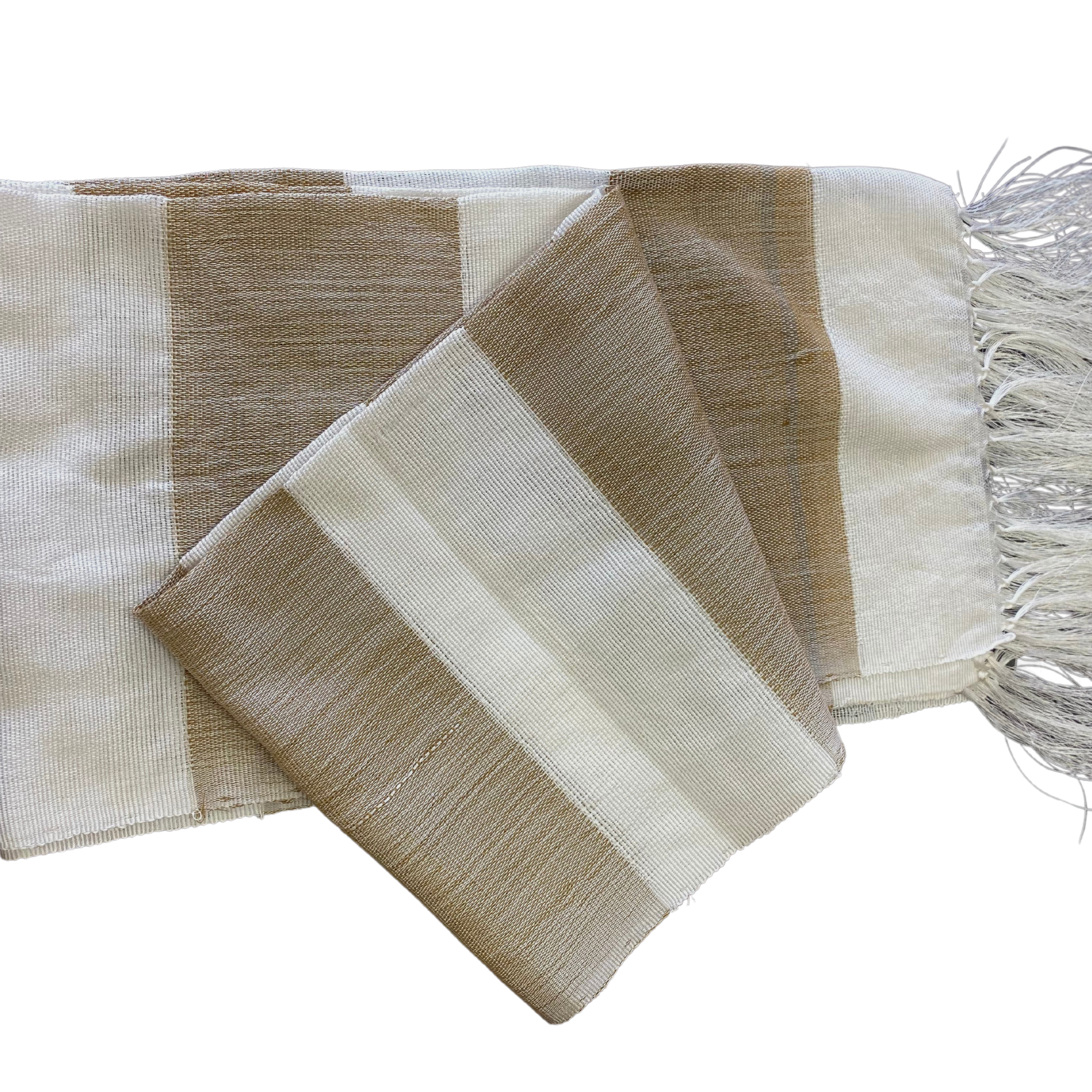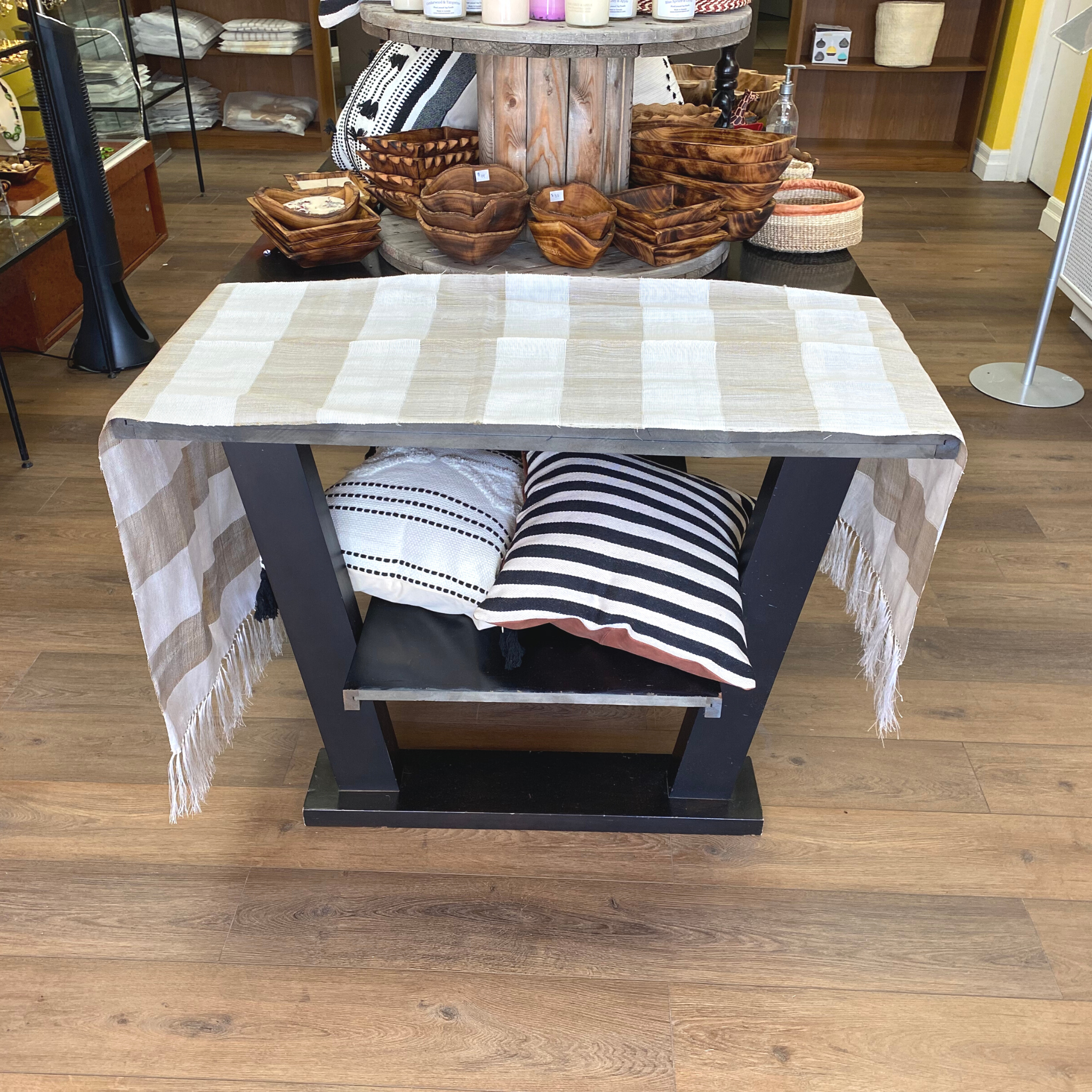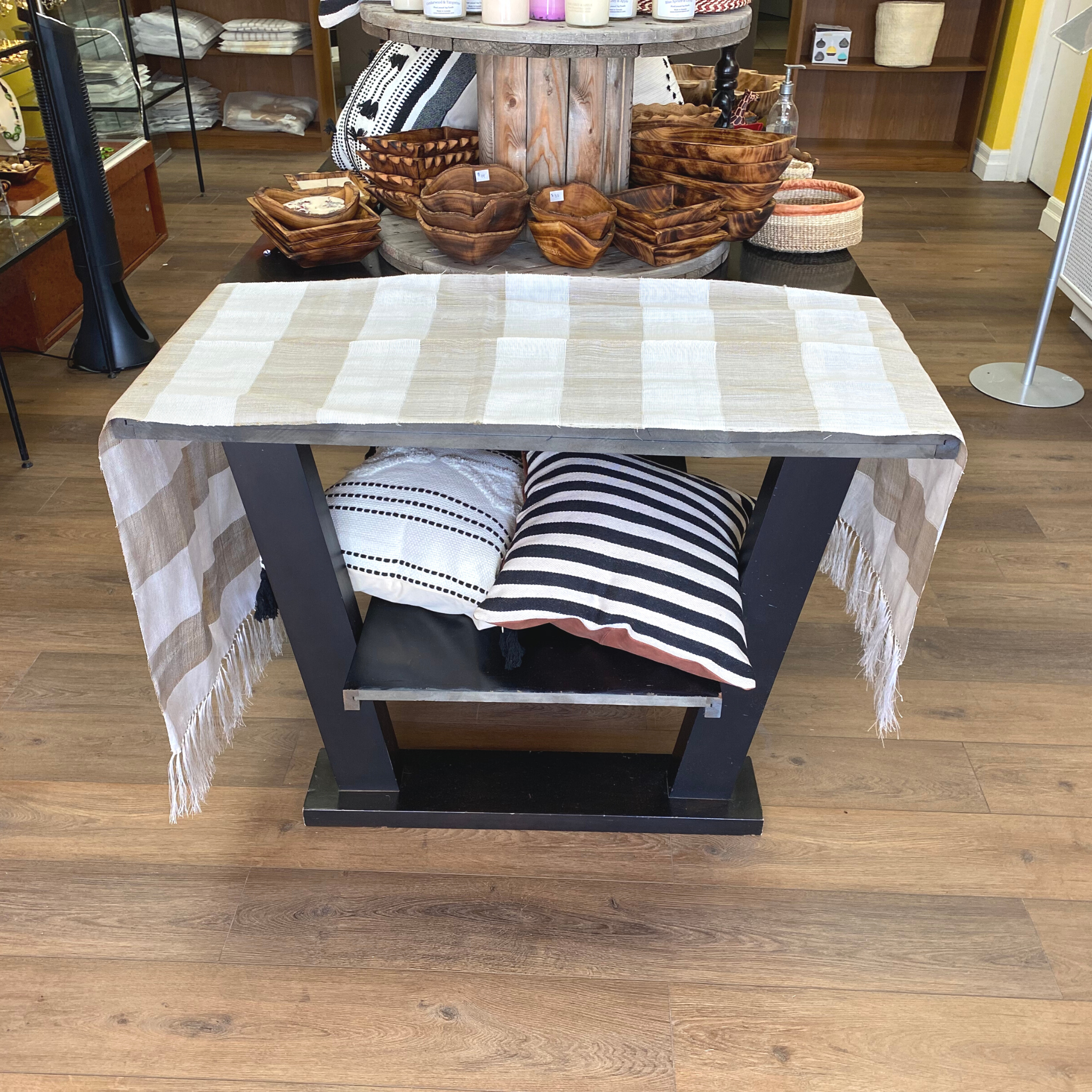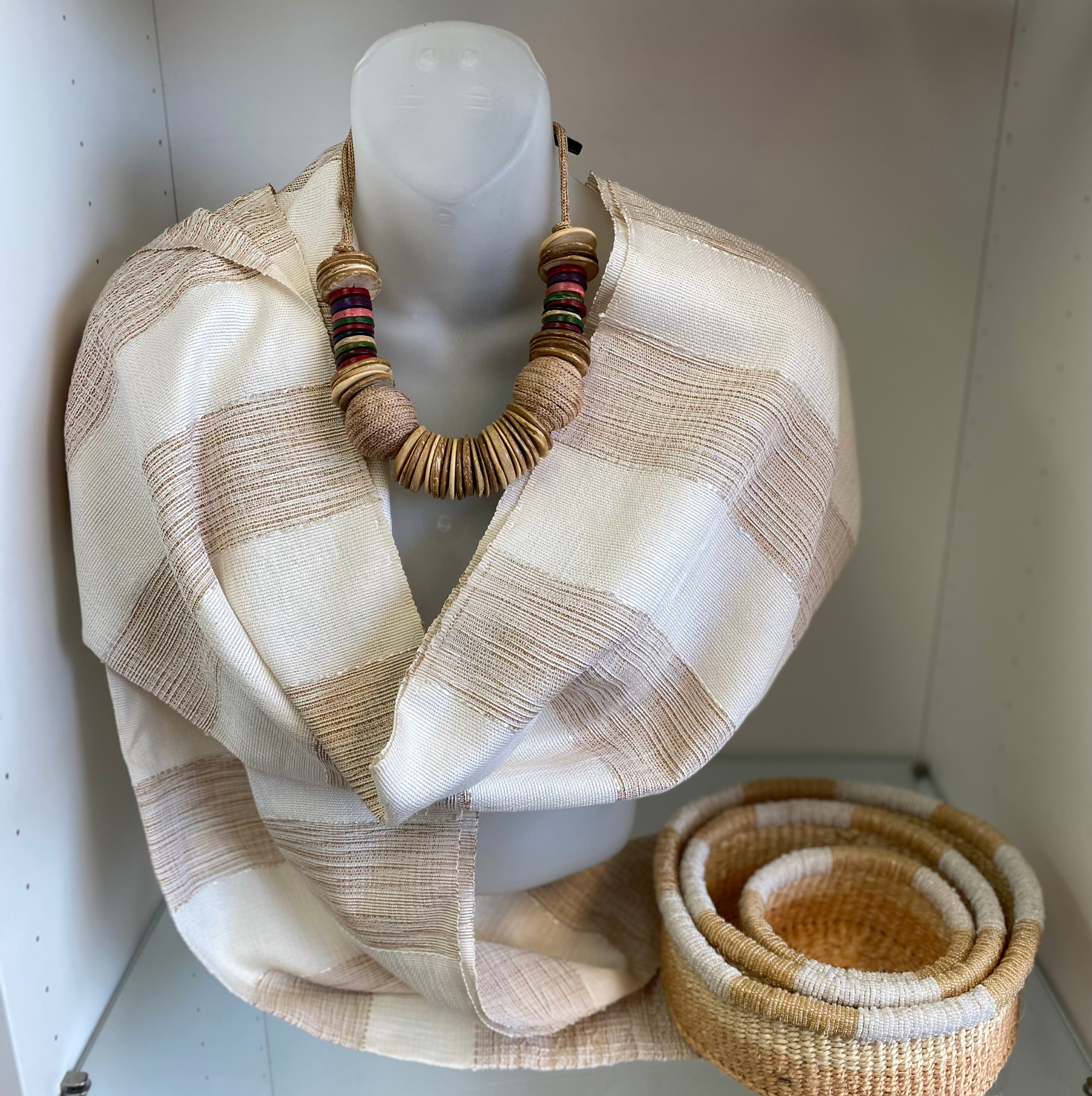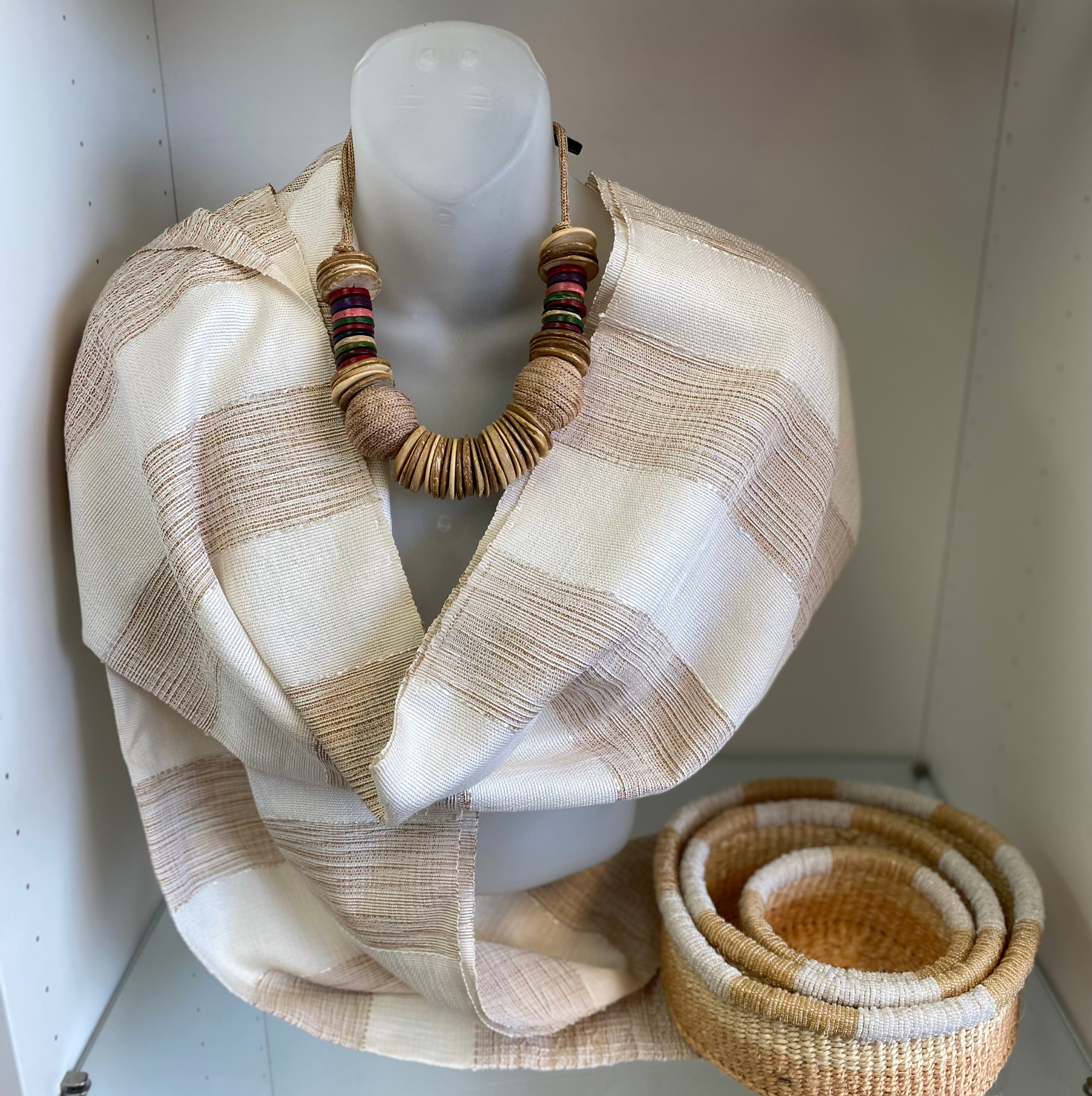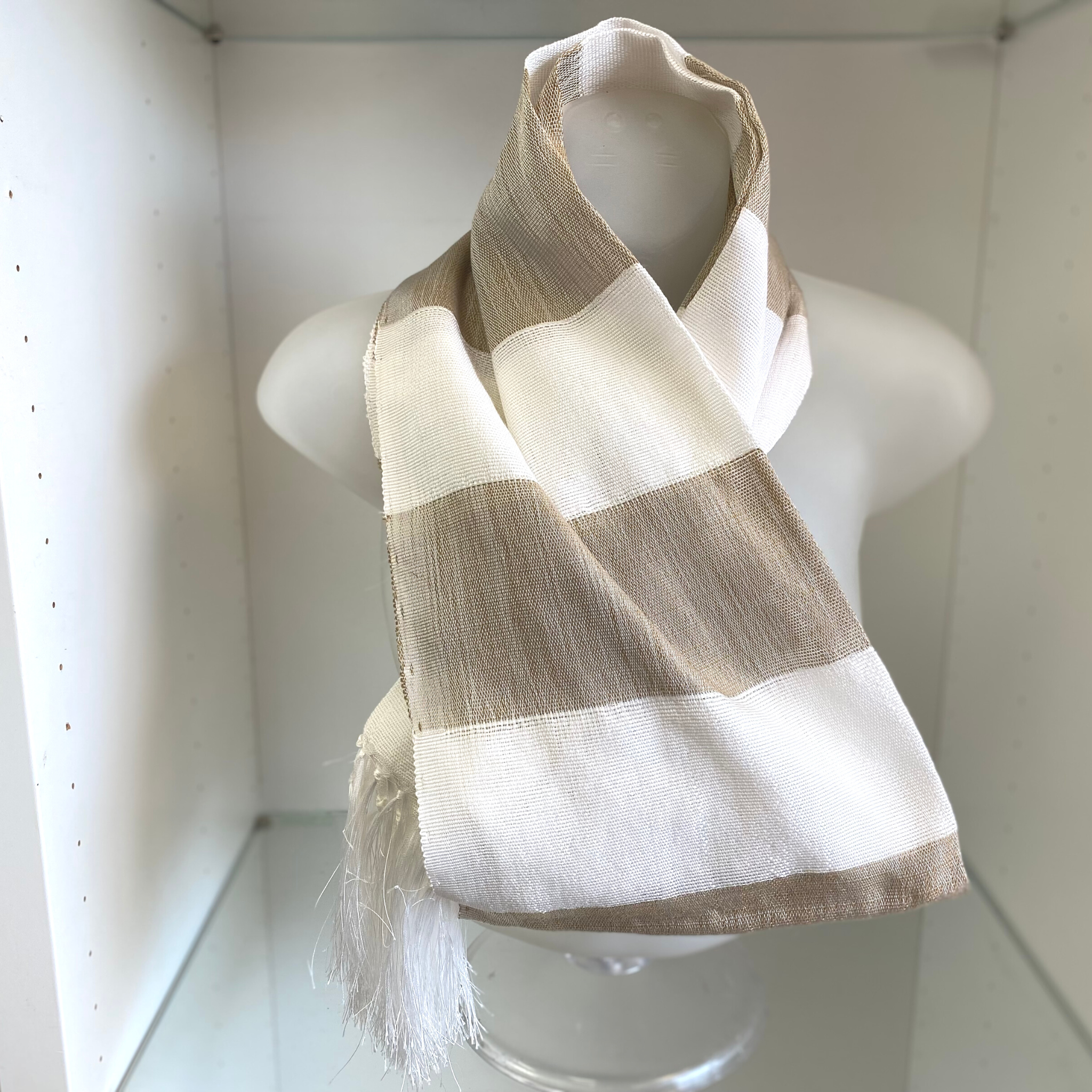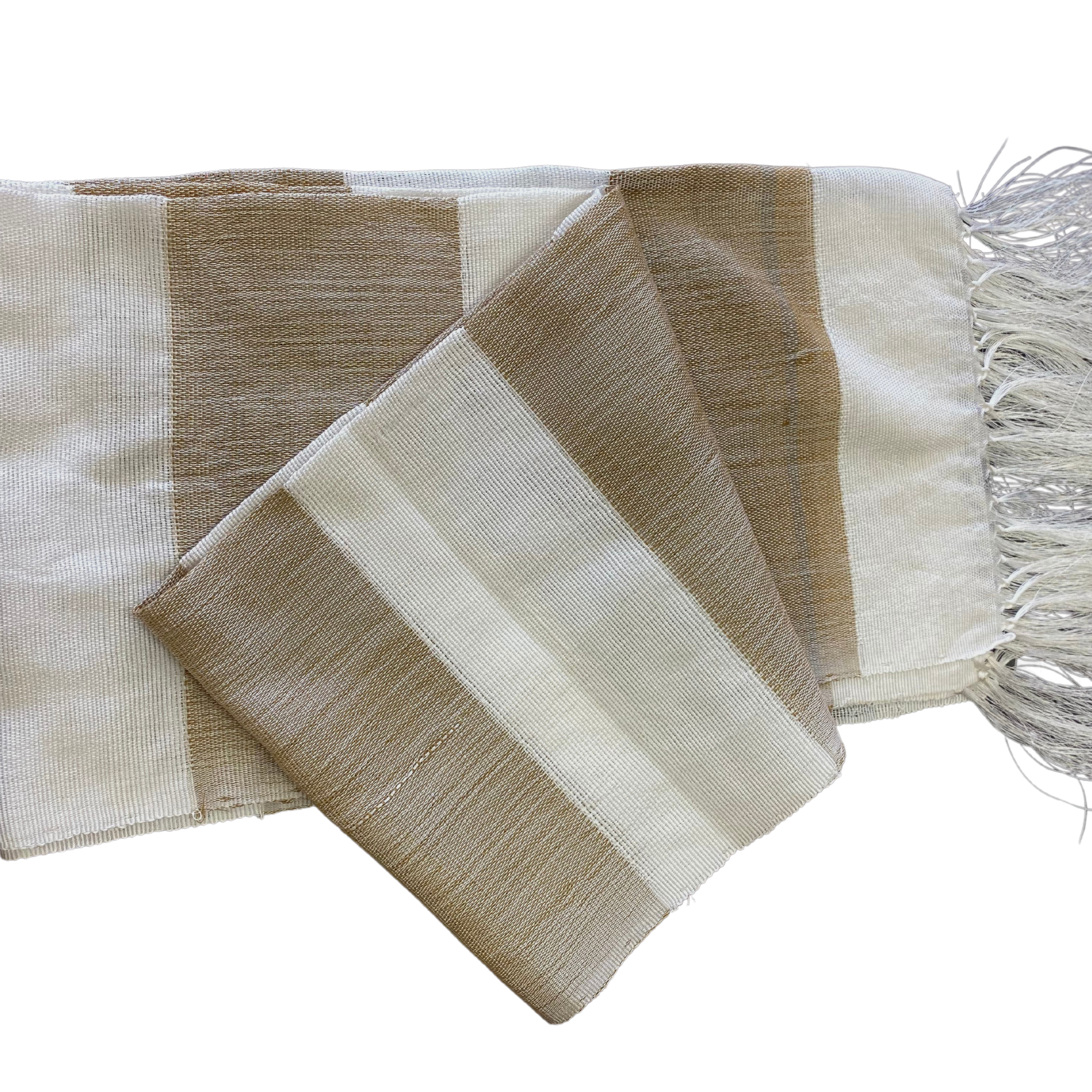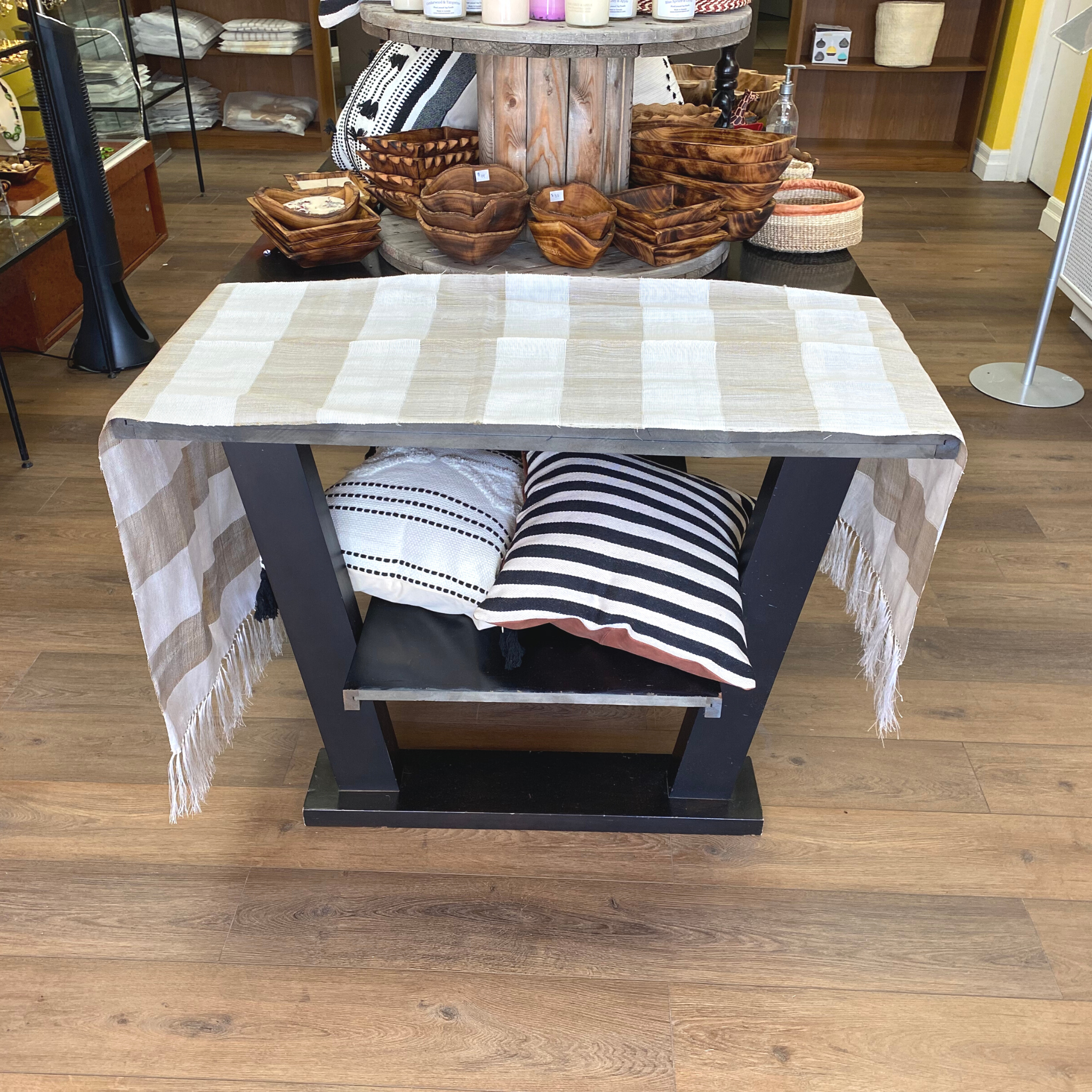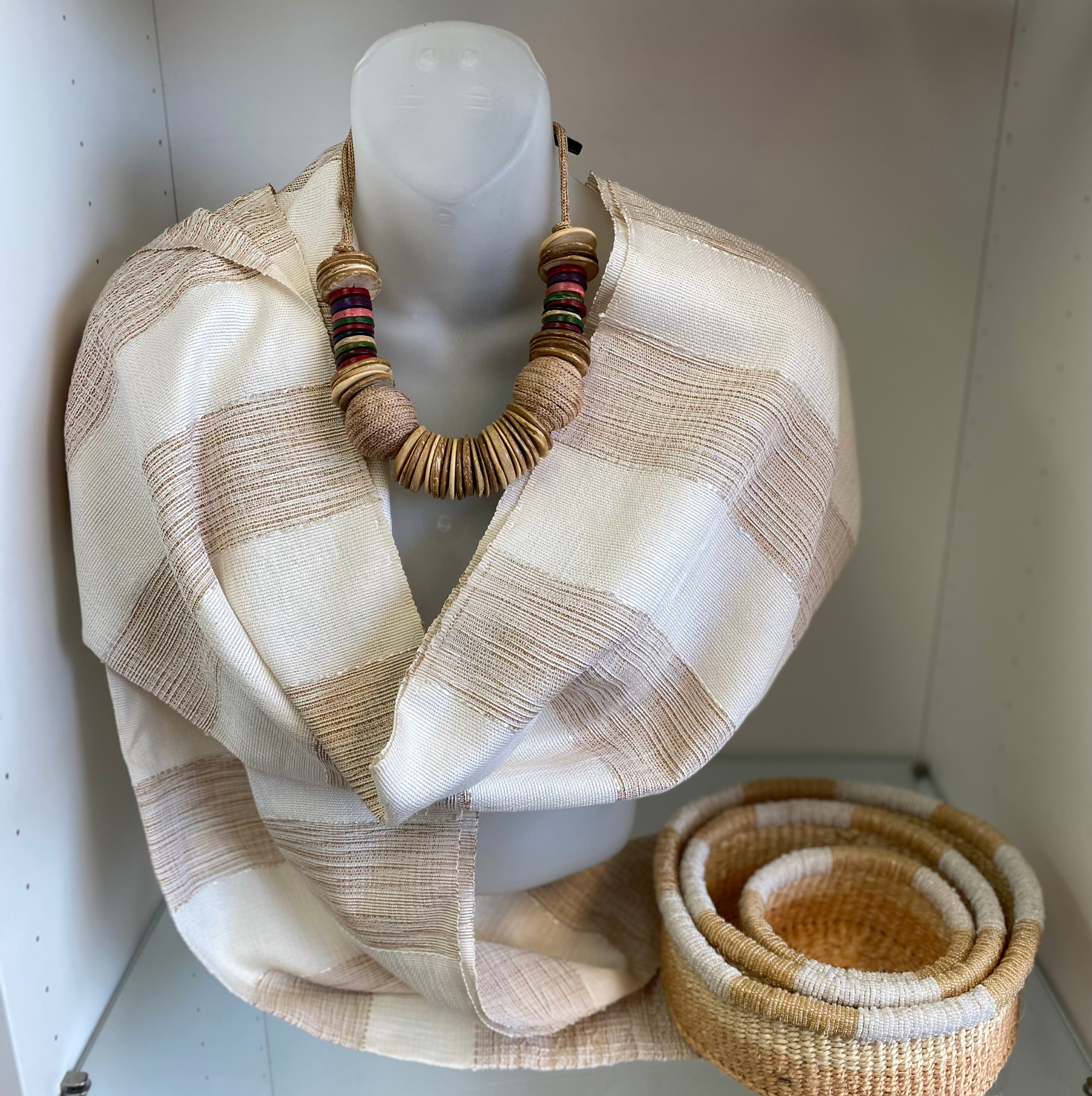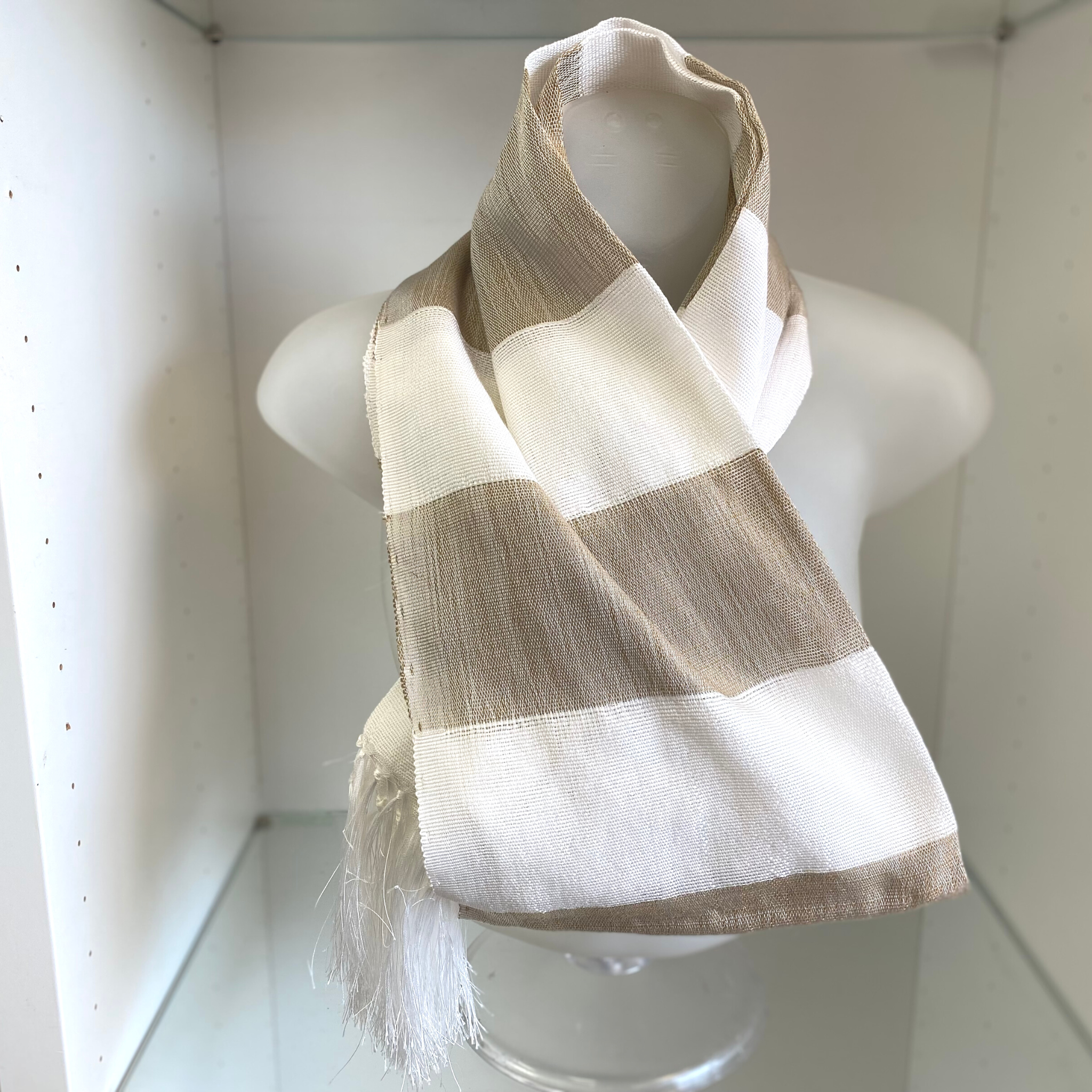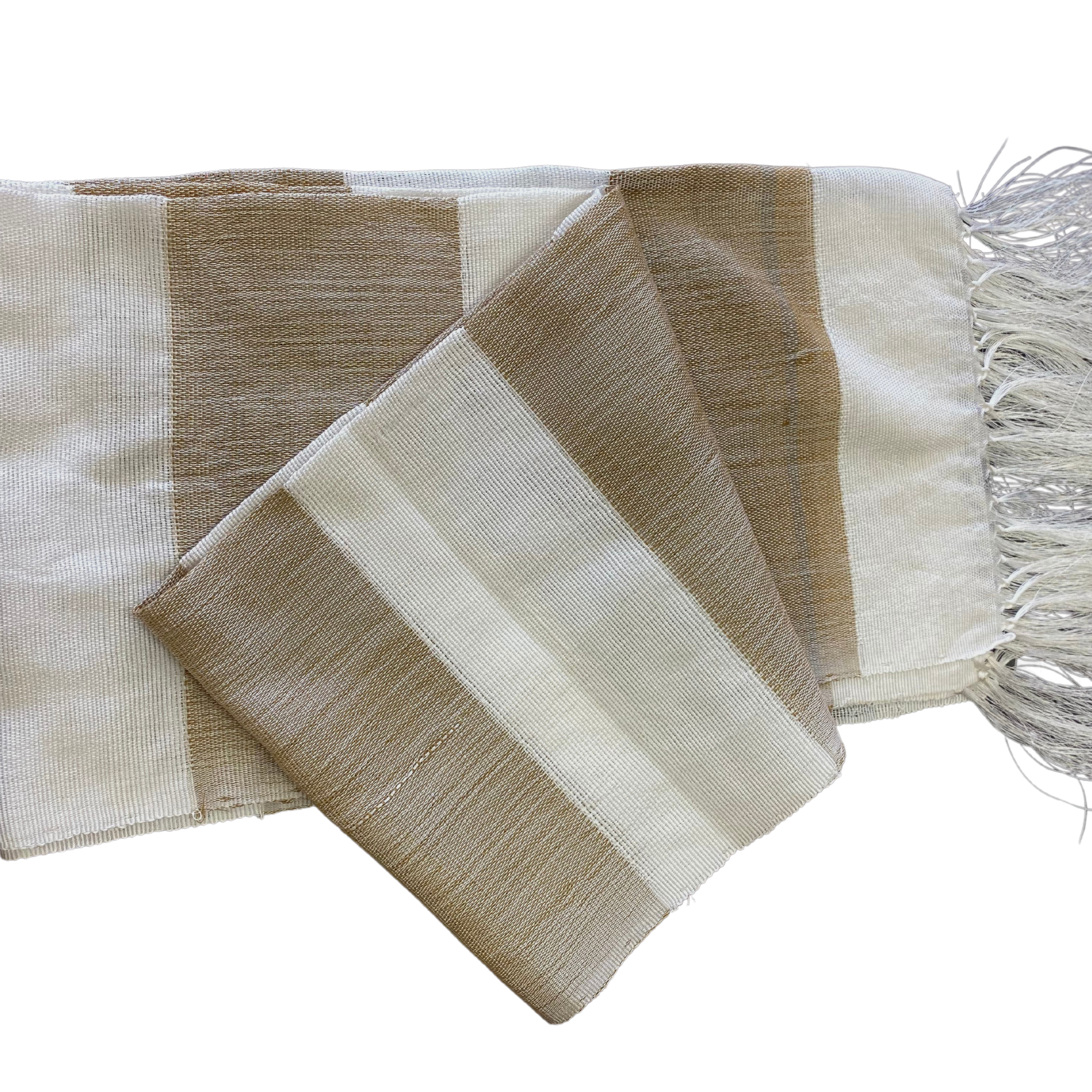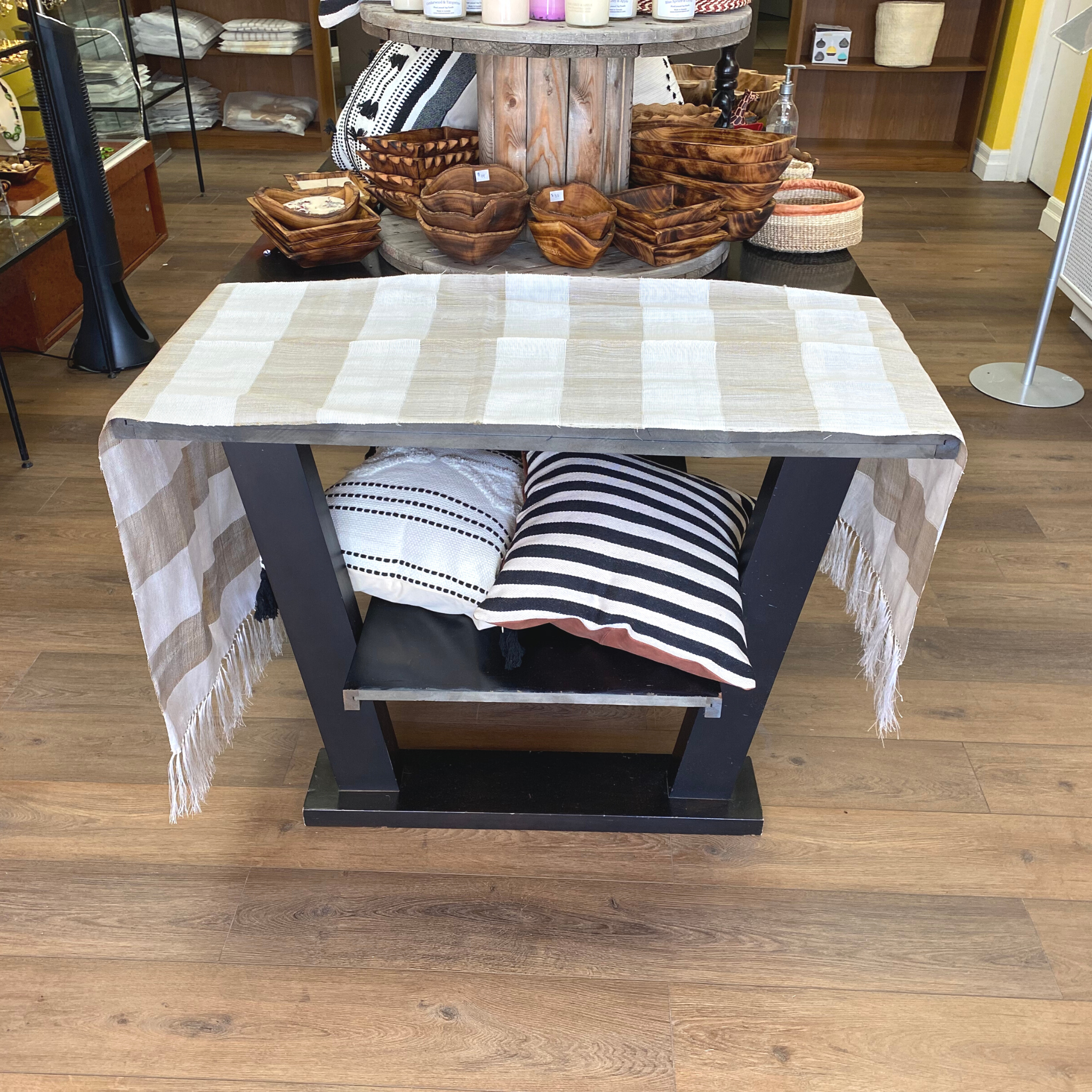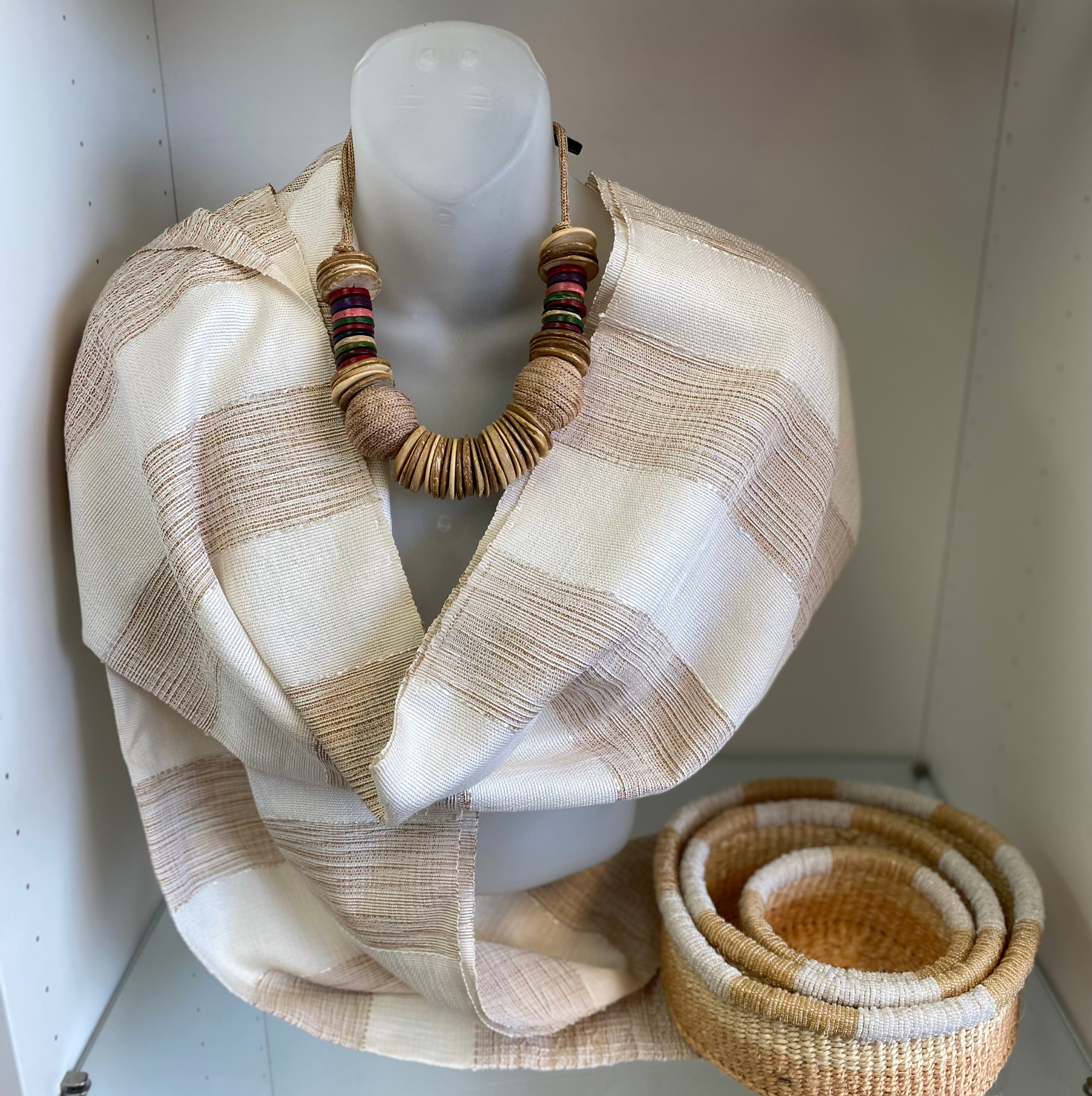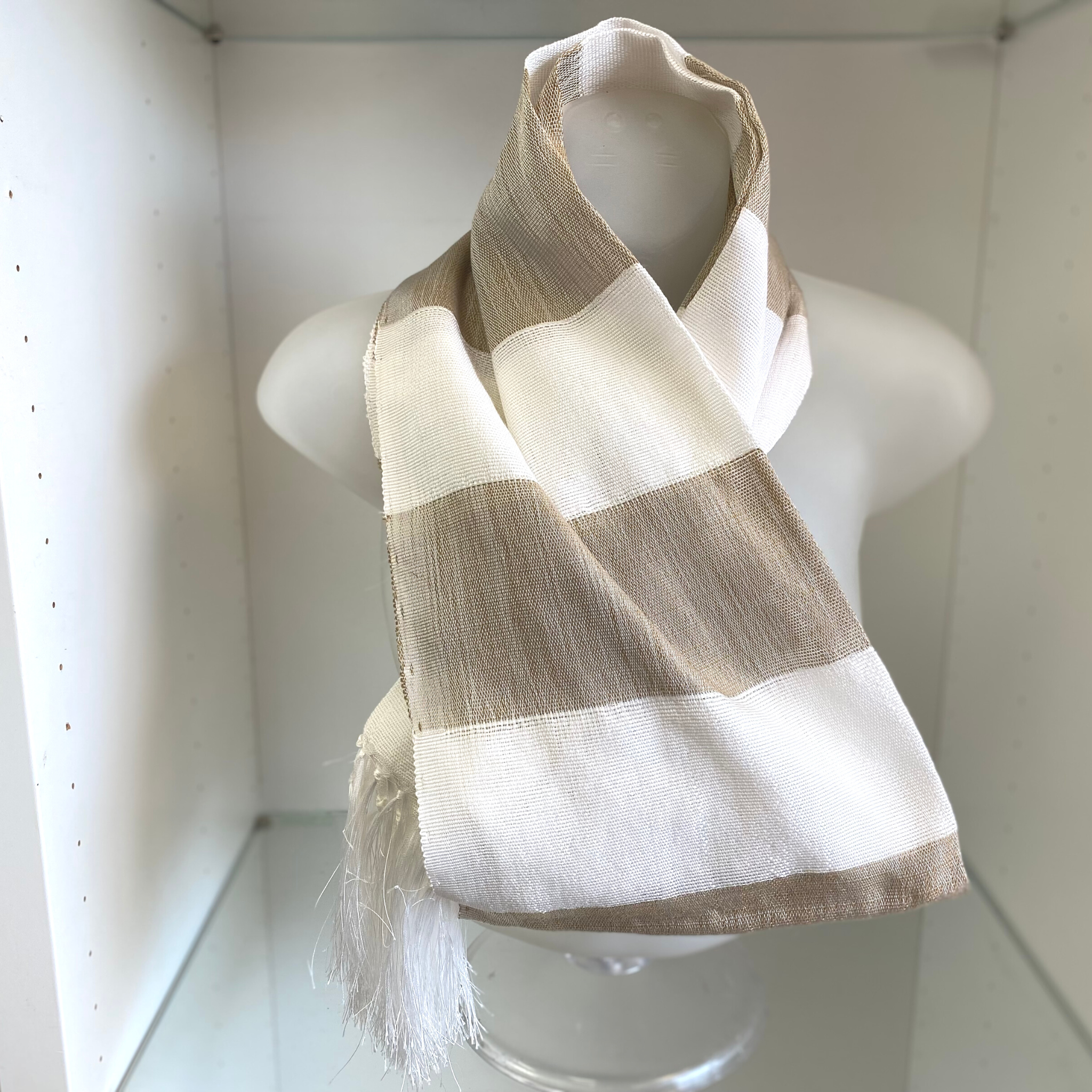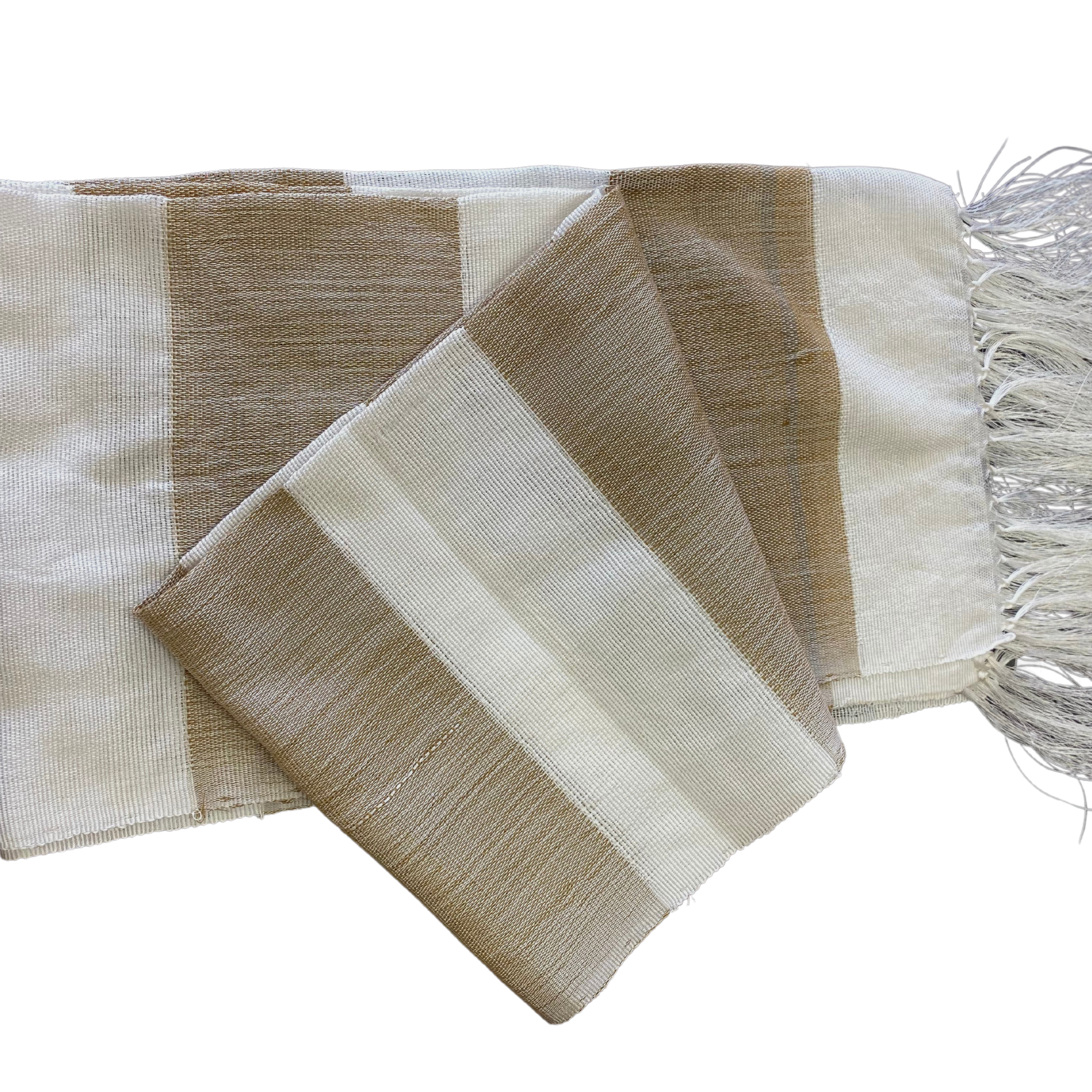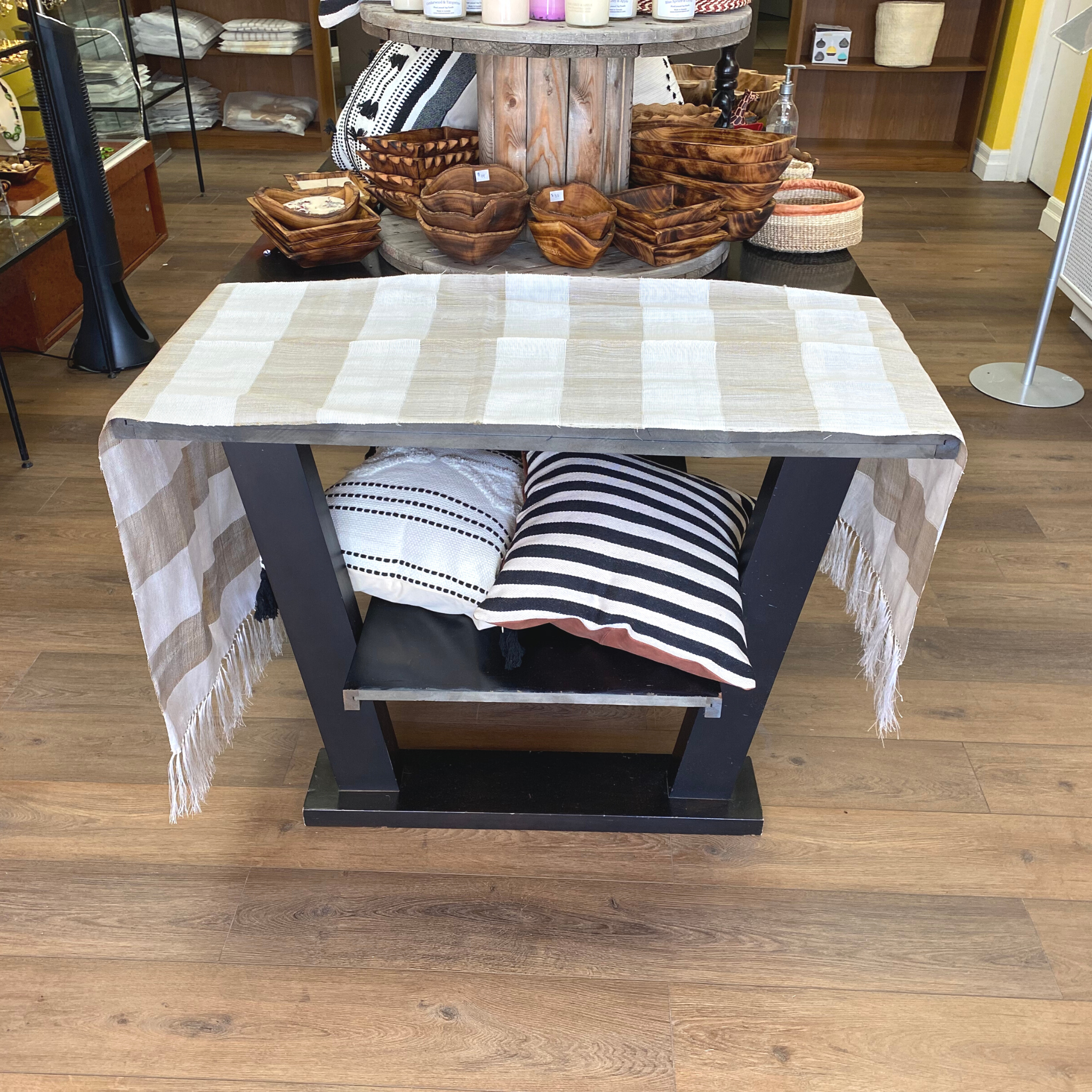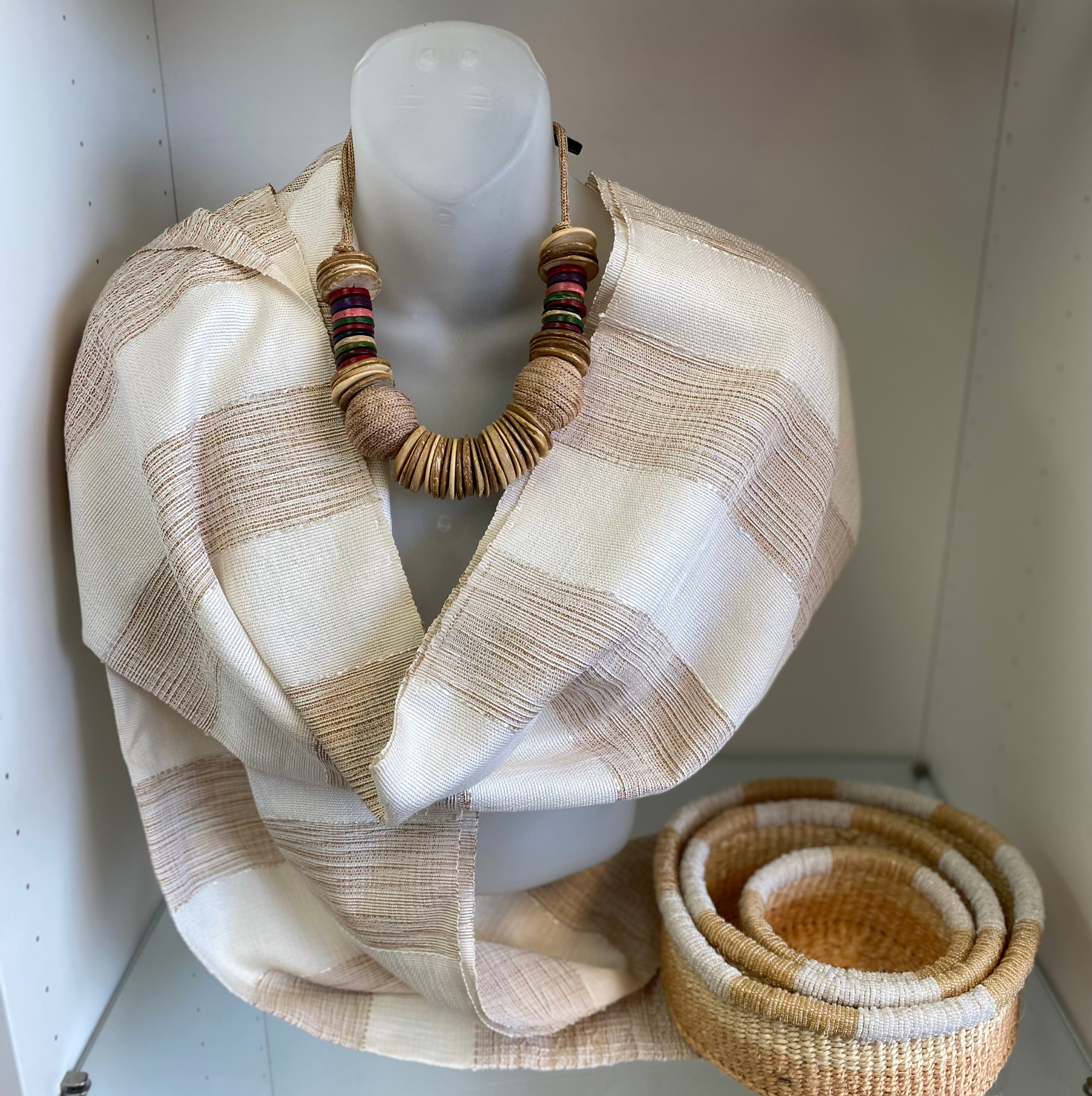 Raw Silk from Madagascar scarf, table Runners Lamba Landy -002
This luxurious  looking scarf is handwoven in Madagascar  Known  as Lamba Landy, it is a central piece of the traditional wardrobe in Madagascar. It is a fabric (Lamba) made with silk fibers (Landy) from silkworm. 
Malagasy people have long harnessed the power of the Lamba Landy for traditional ceremonies. From the silkworm farming to the fabric manufacturing, Malagasy artisans continue to respect the traditional hand-made process passed down from generation to generation over centuries. Thus, making the Lamba Landy quality far superior than any other fabric, and lasting over 30 years.
Lamba Landy was considered as a witness of wealth which only the Noble could afford. It was also worn by distinguished people who were chosen to be the orators during traditional events. Lamba Landy comes in natural earth colours such as yellow, brown or white, but can also be coloured and red is generally the most expensive and considered the most prestigious.
Tobmarc is proud to ethically partnered with Madagascar Silk Weavers to empower, share their story through their work and most importantly, preserve their culture. 


Check our other pieces from  Madagascar at 
Www.tobmarcdecor.com