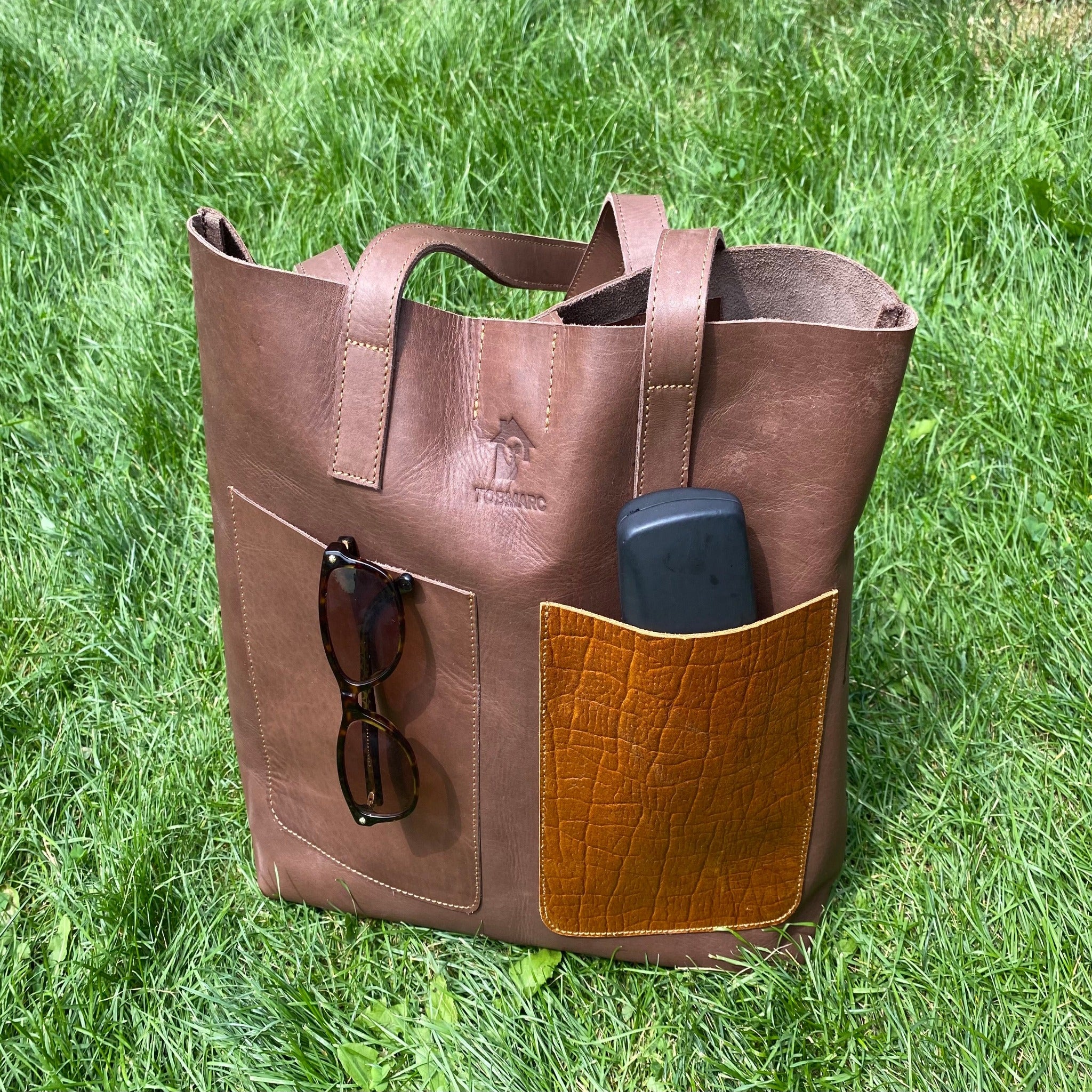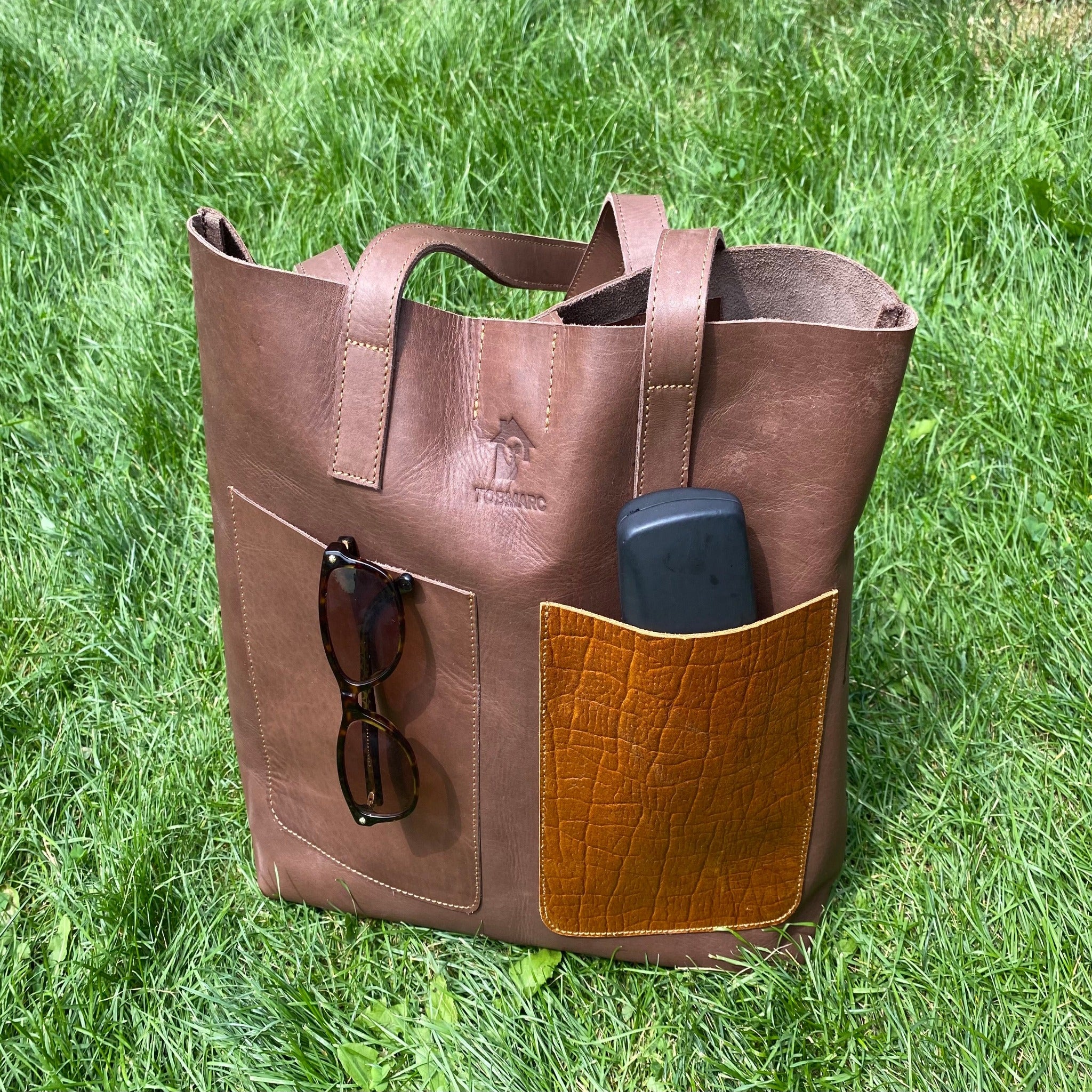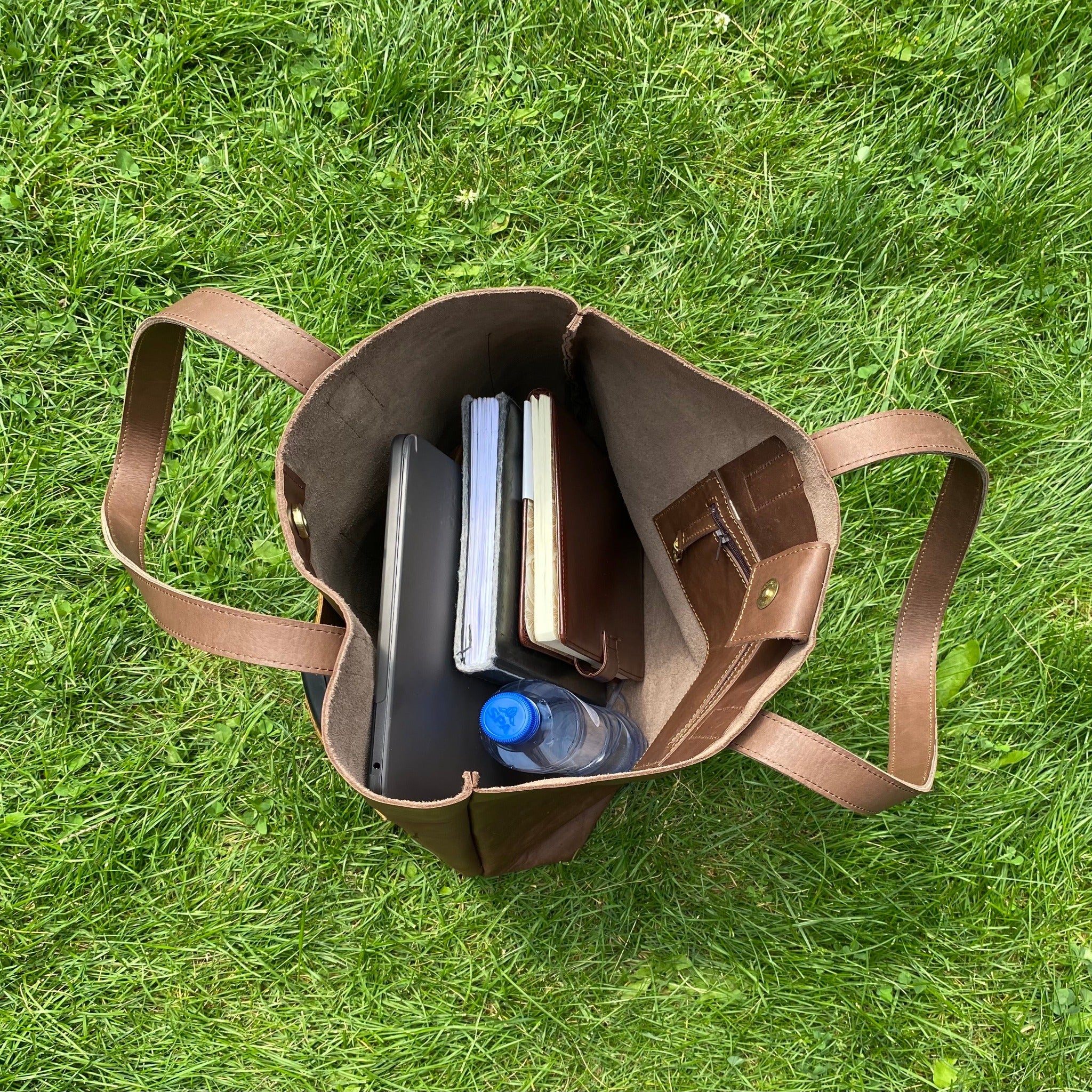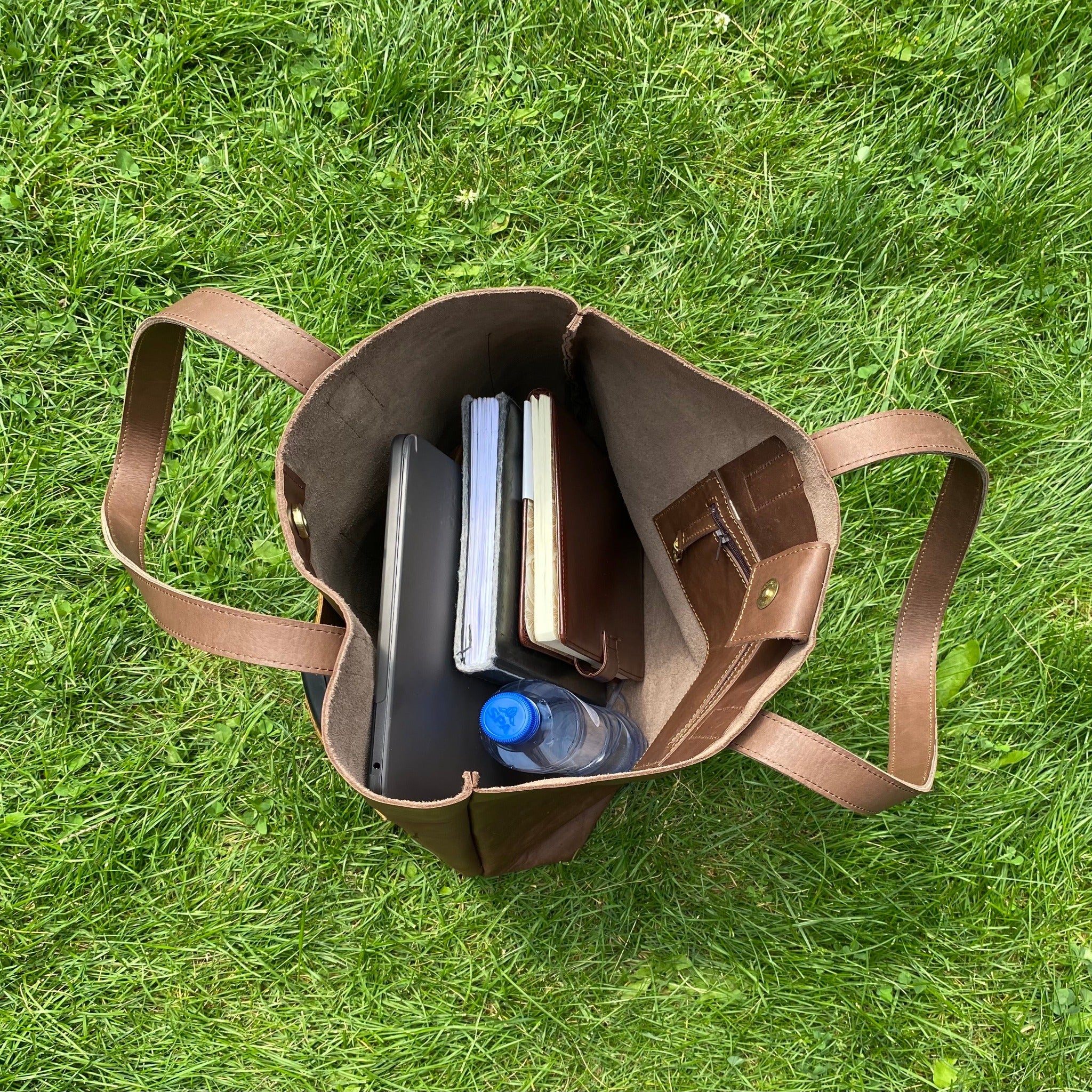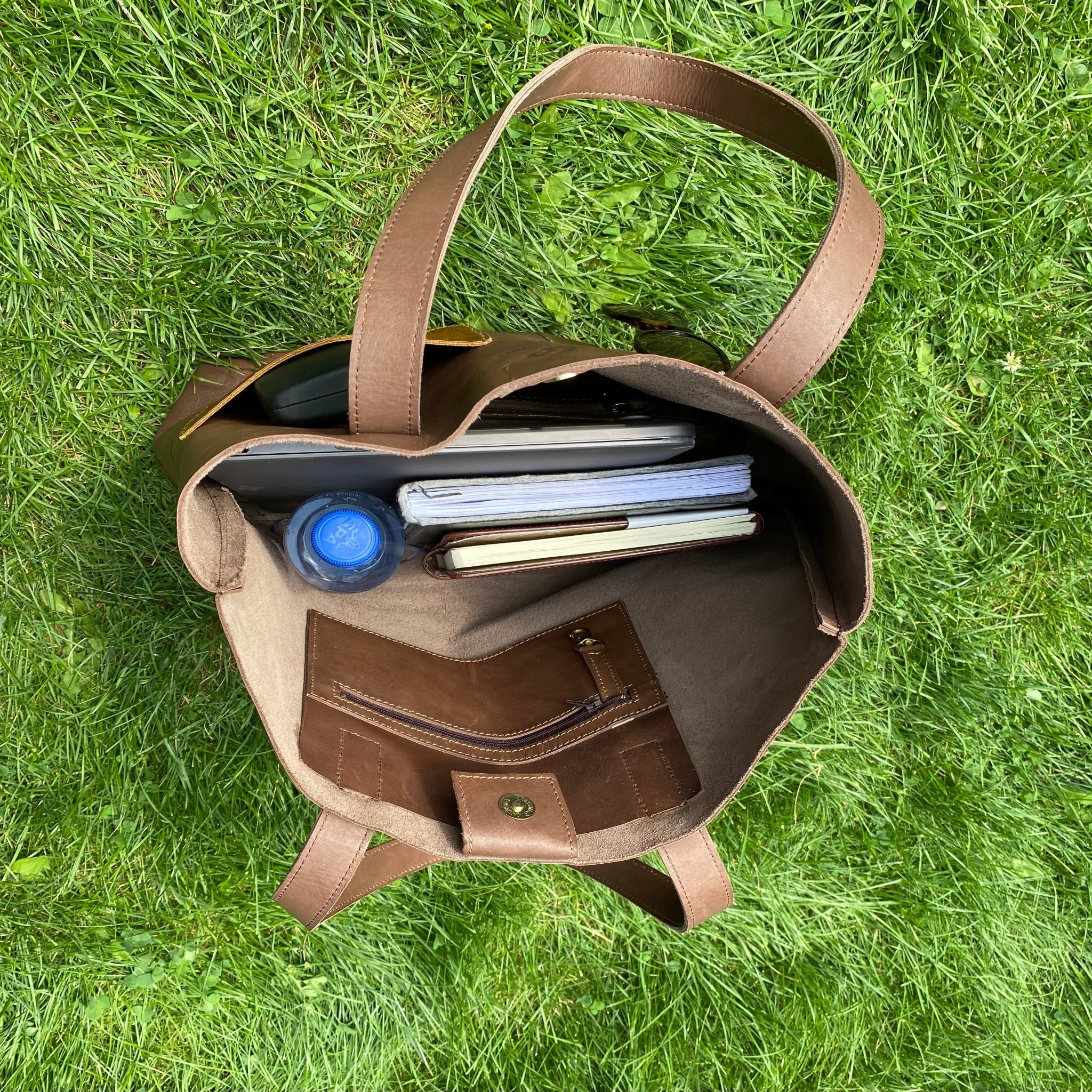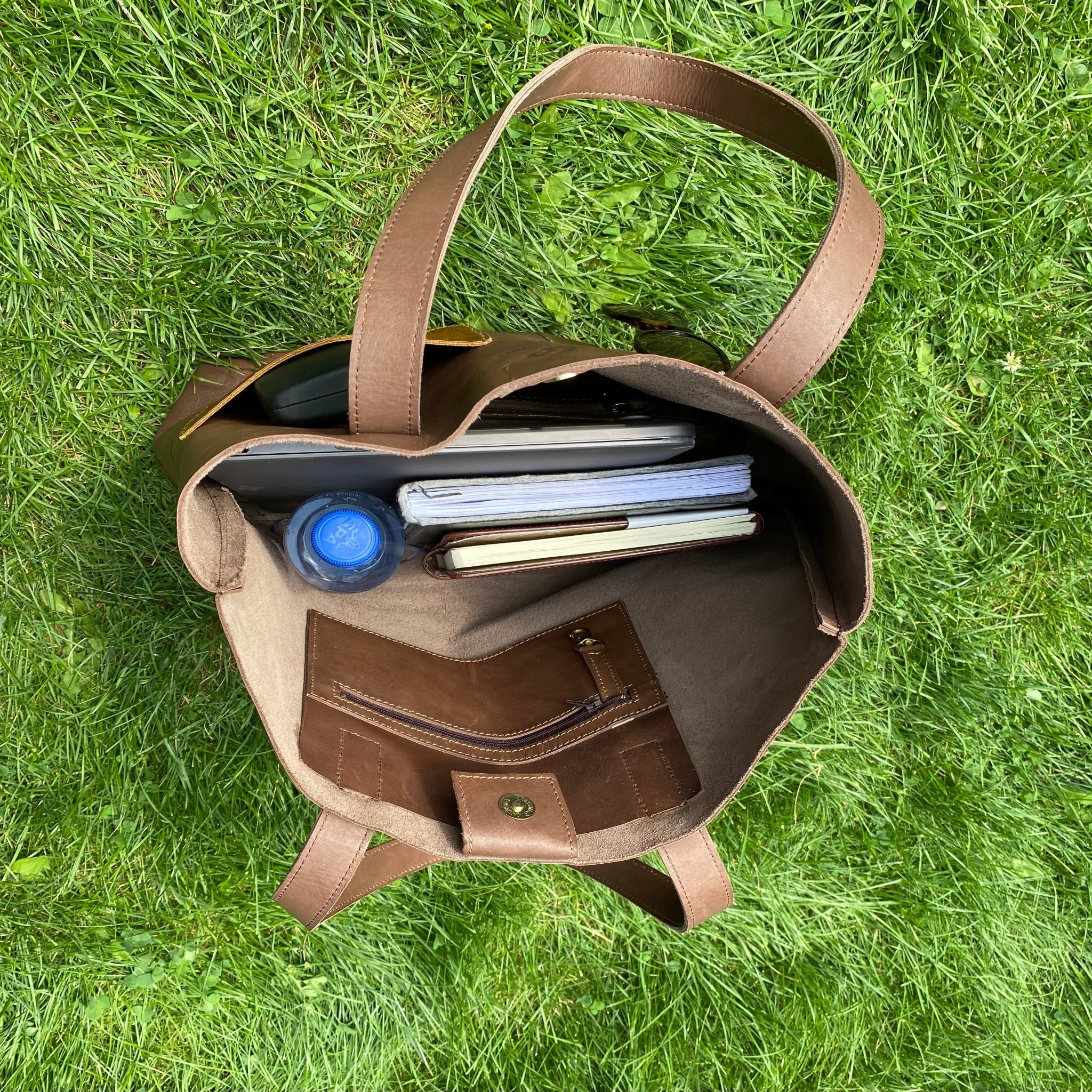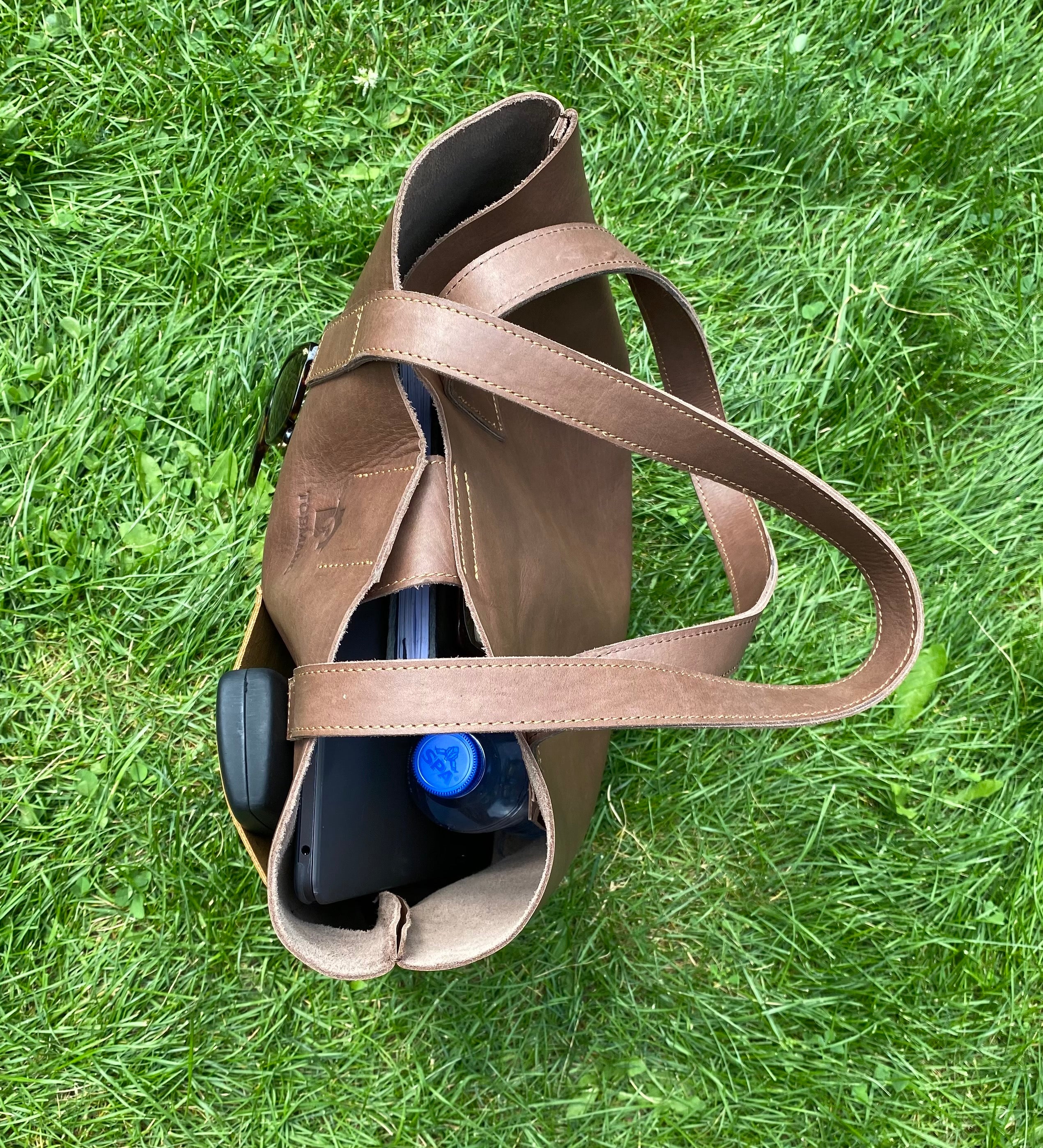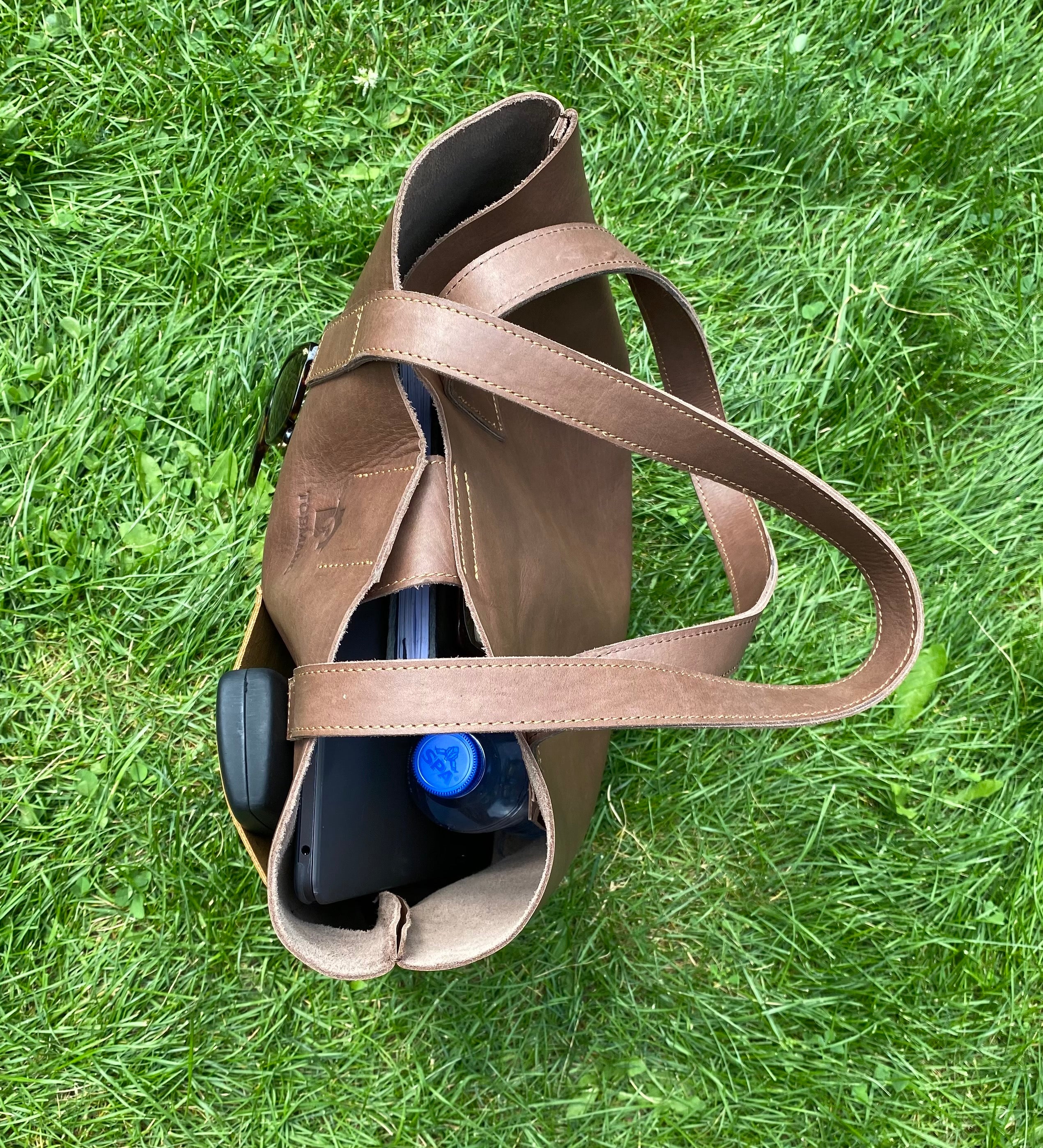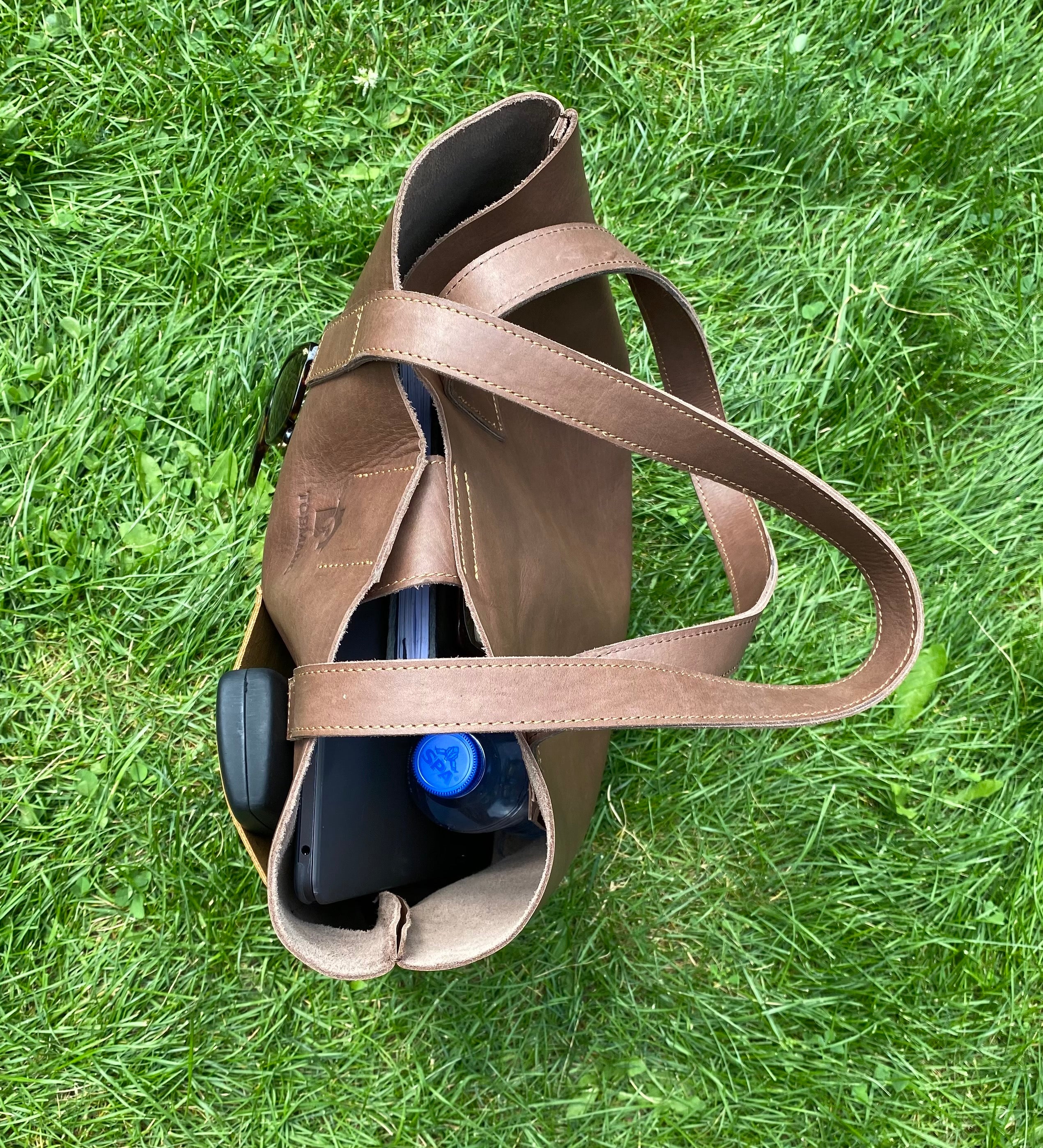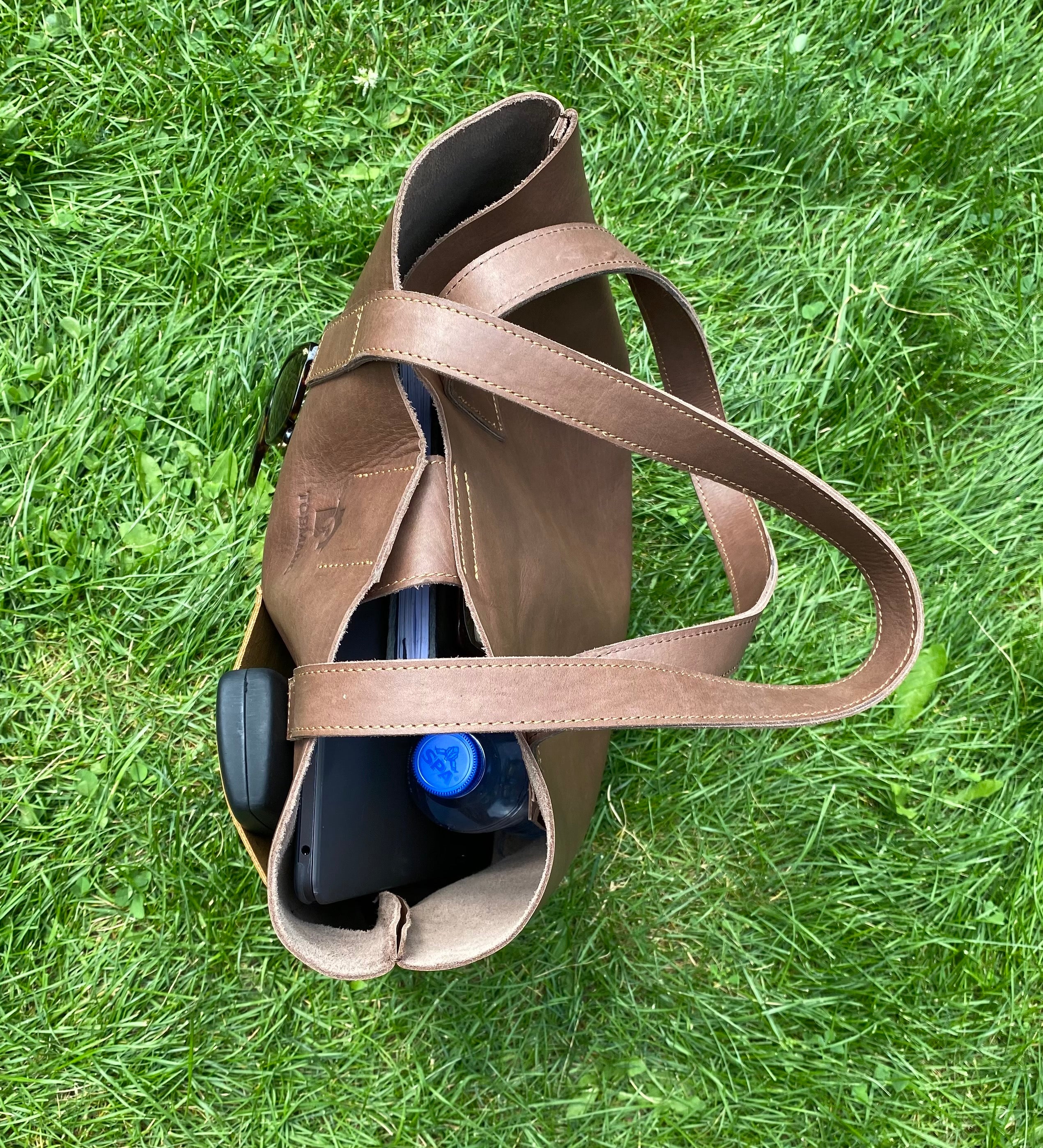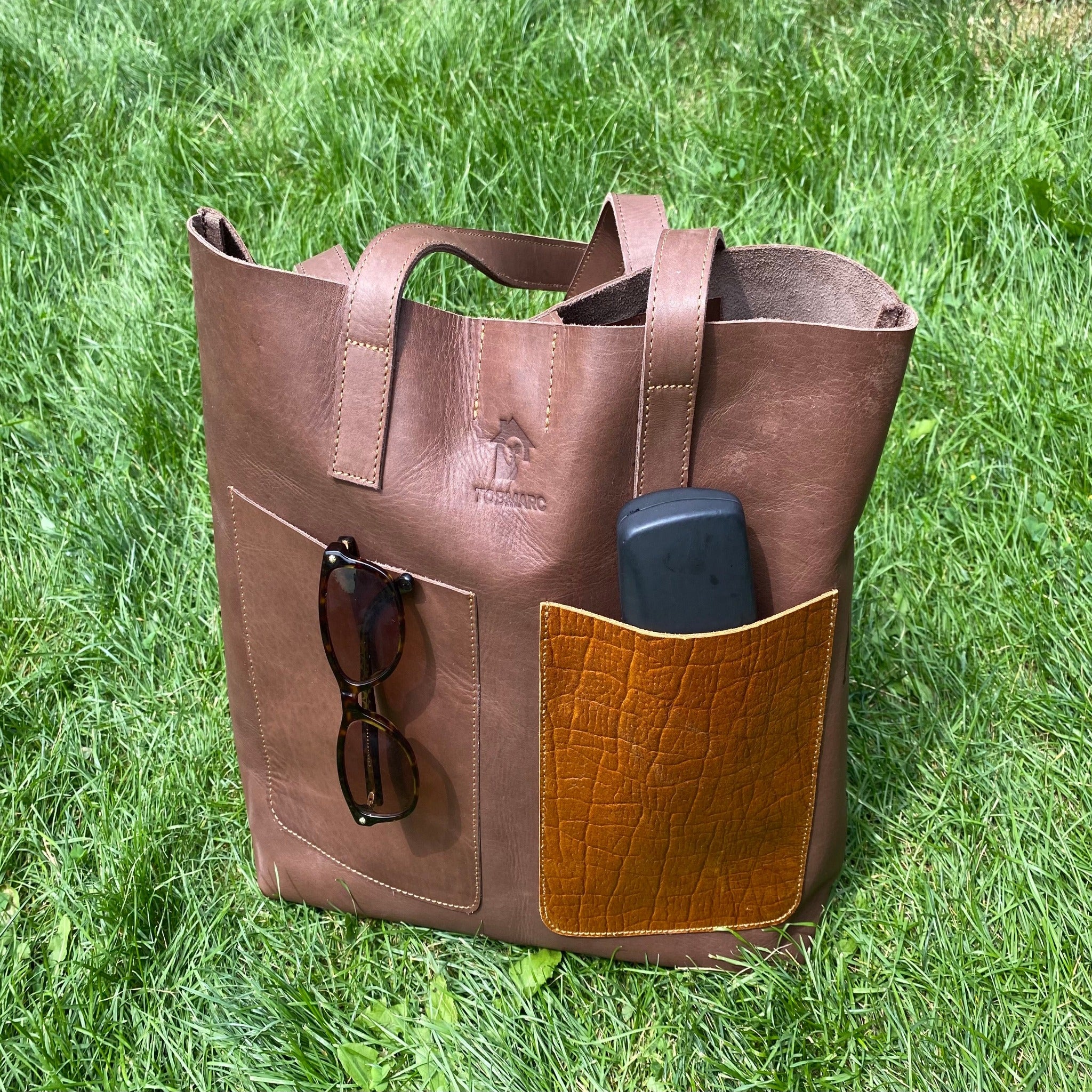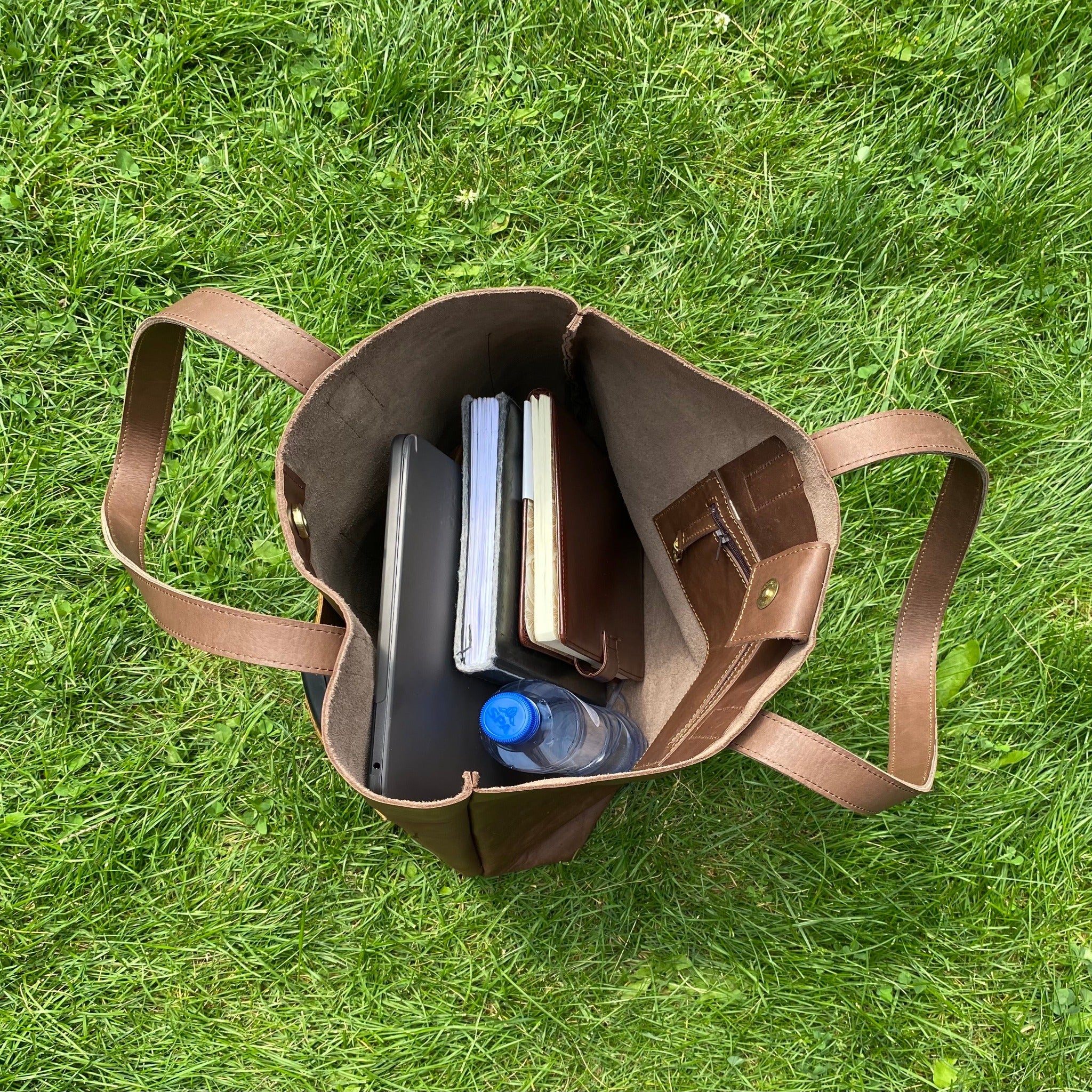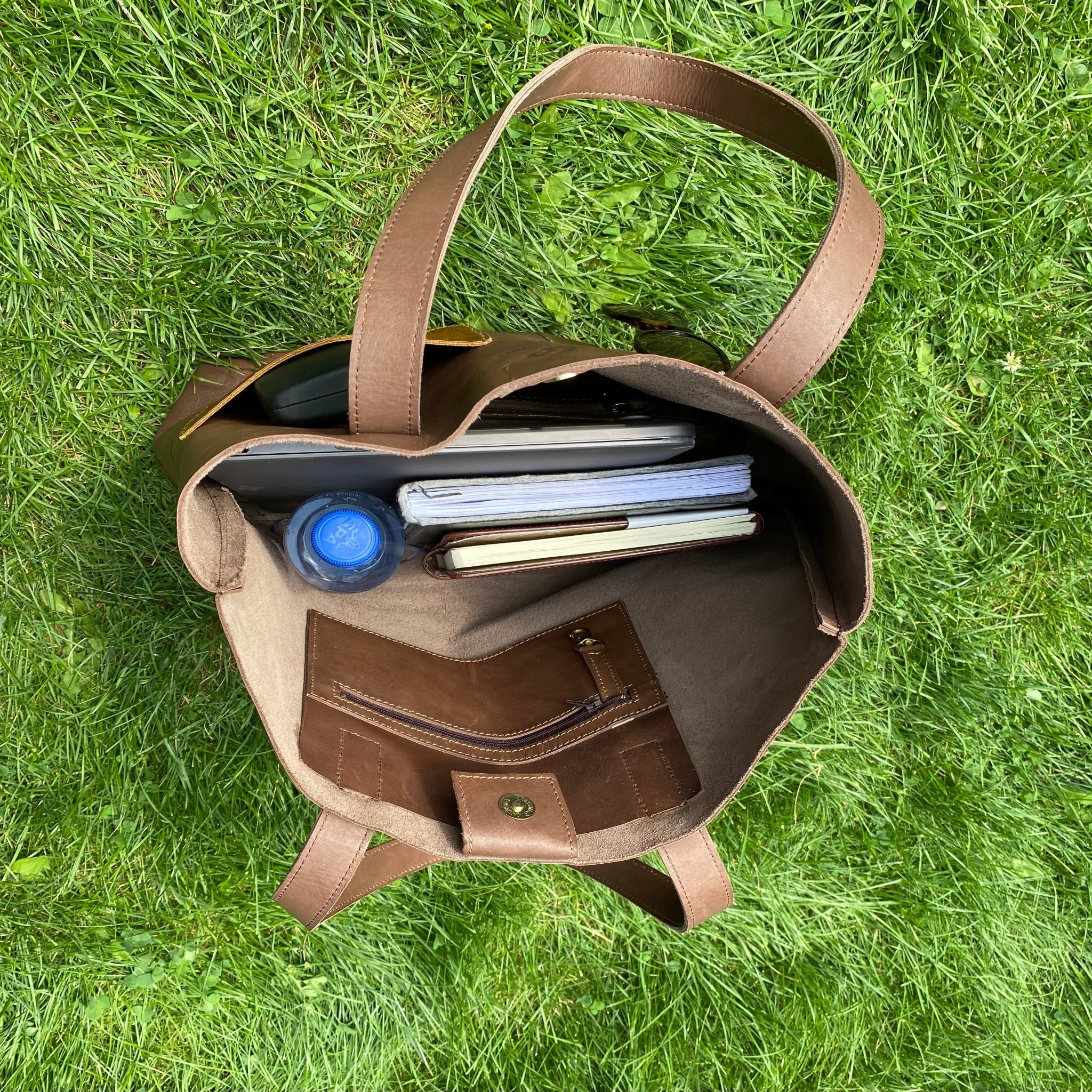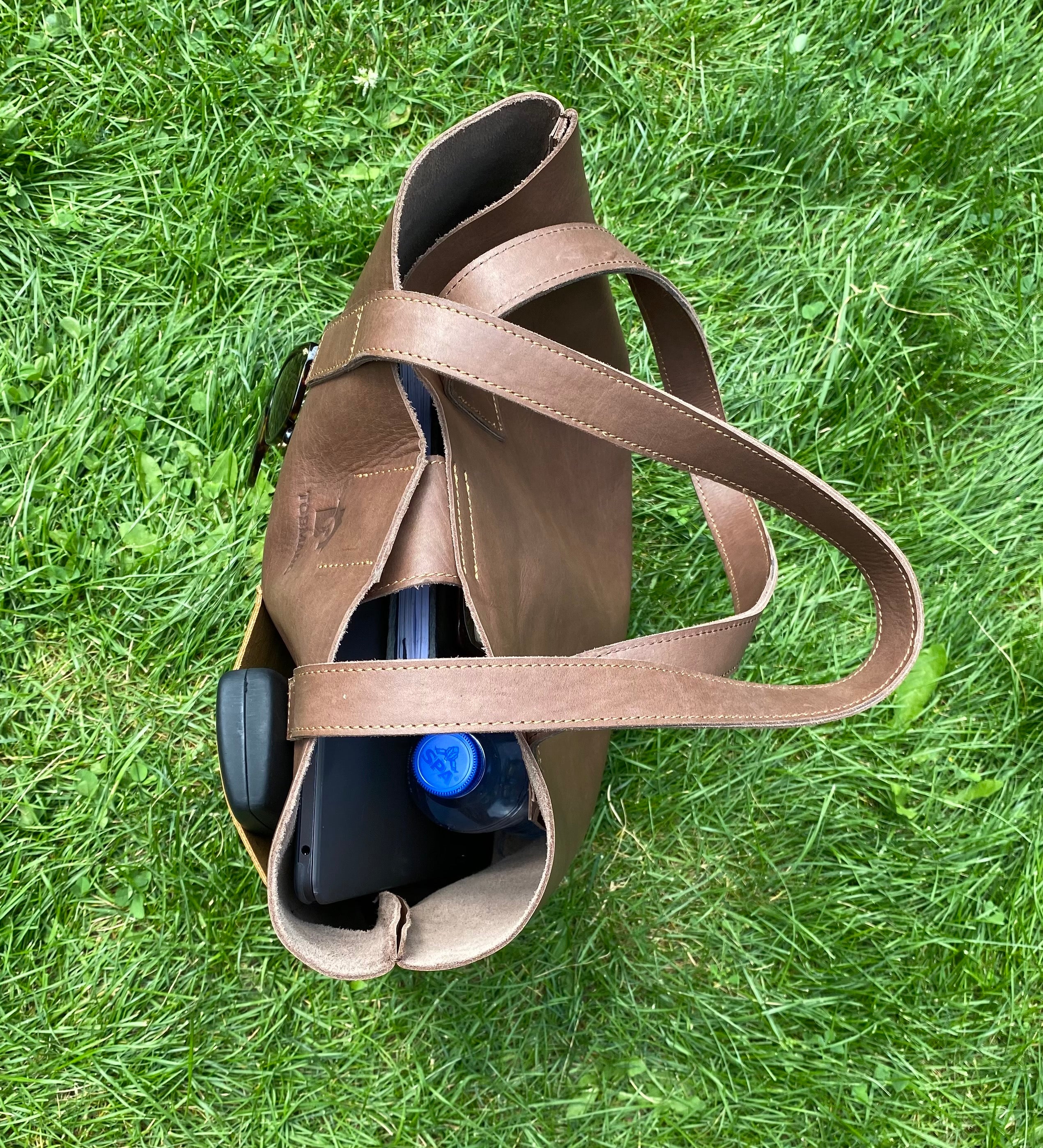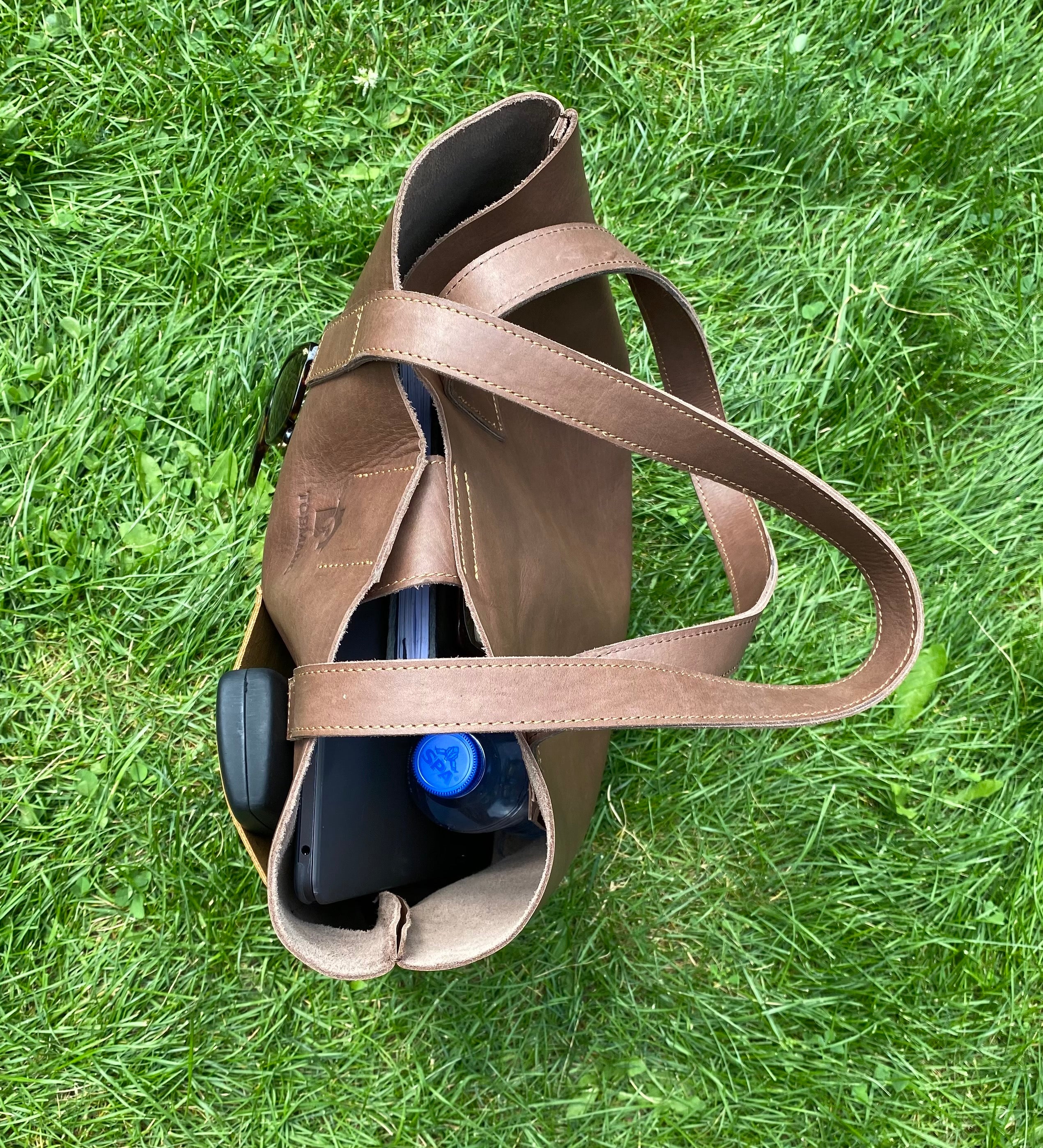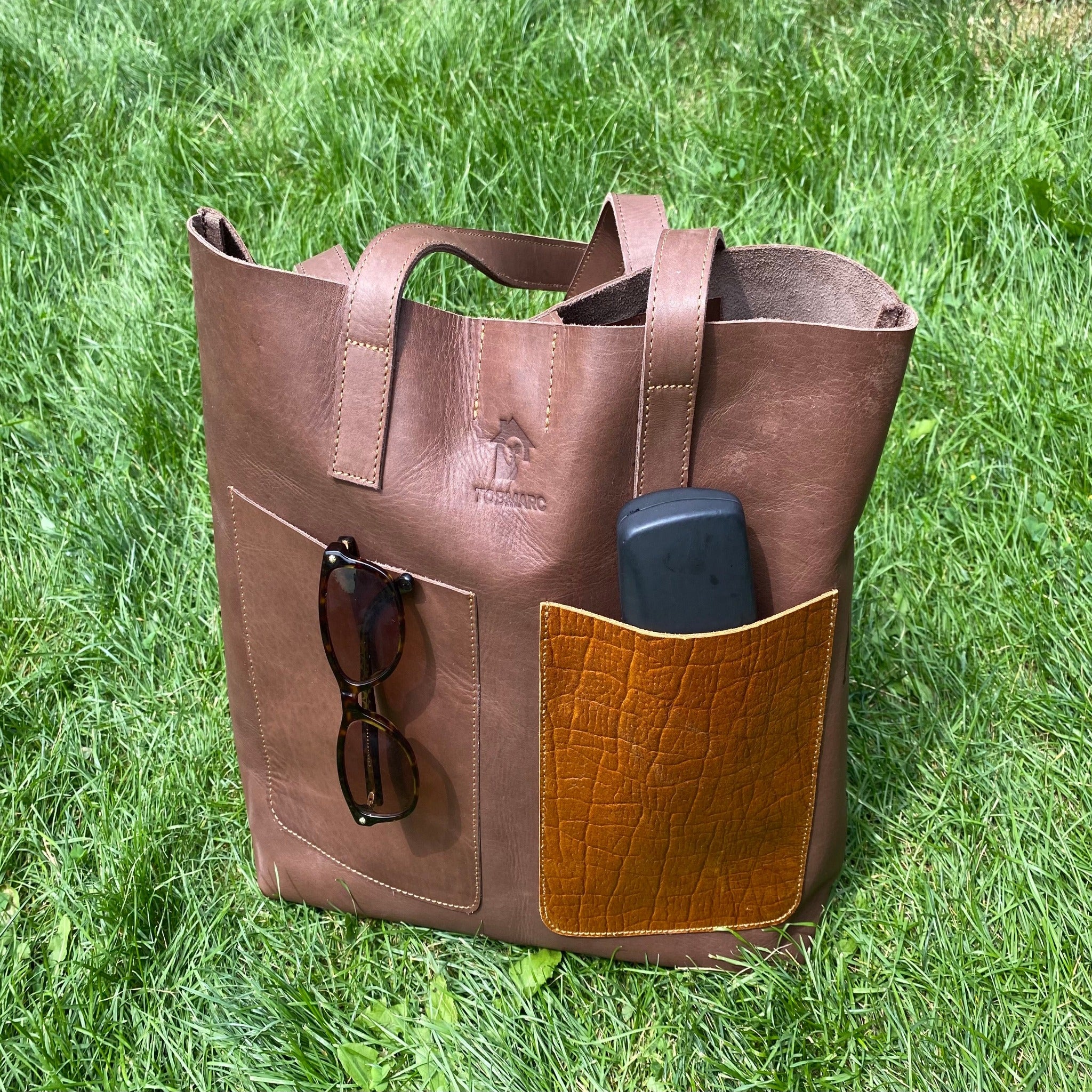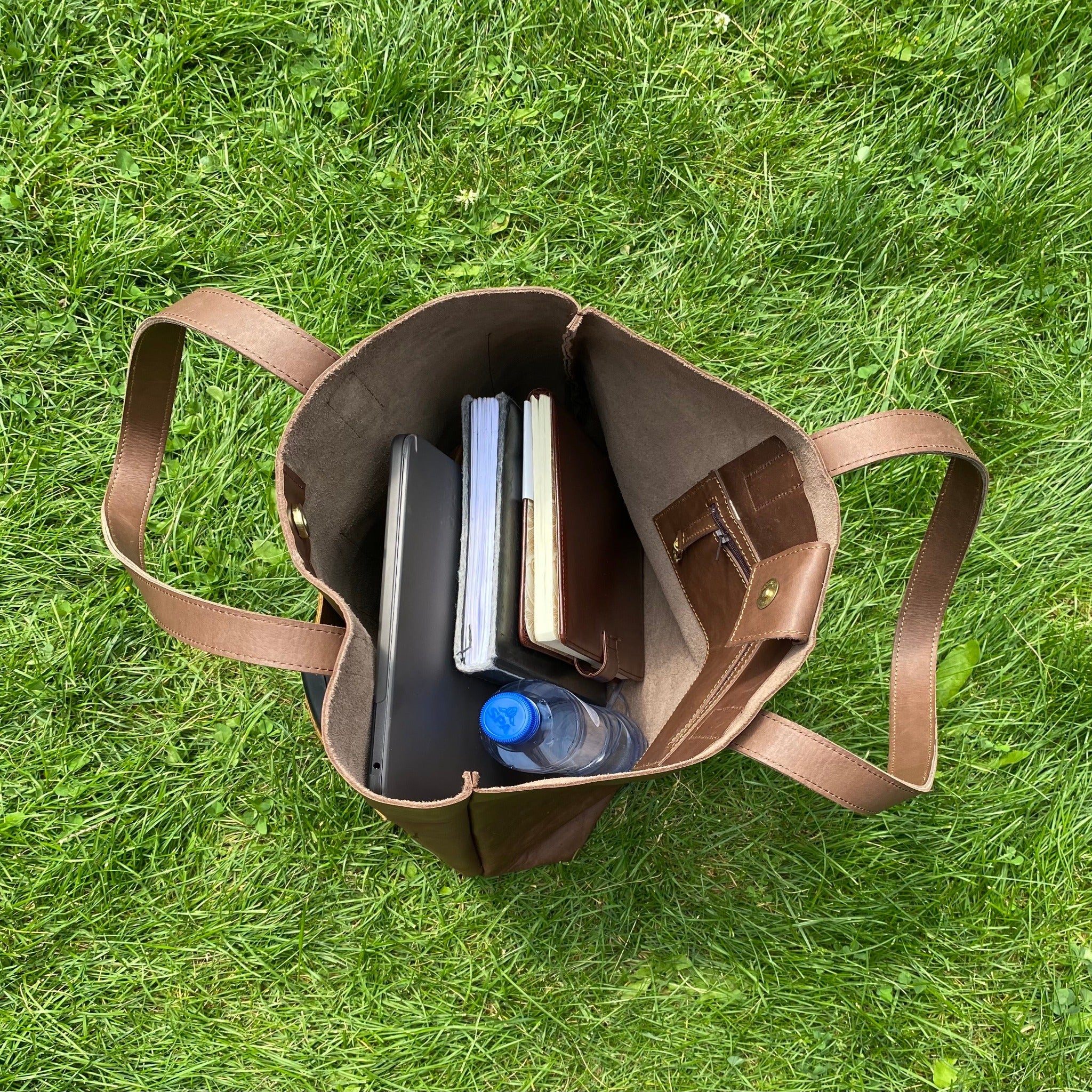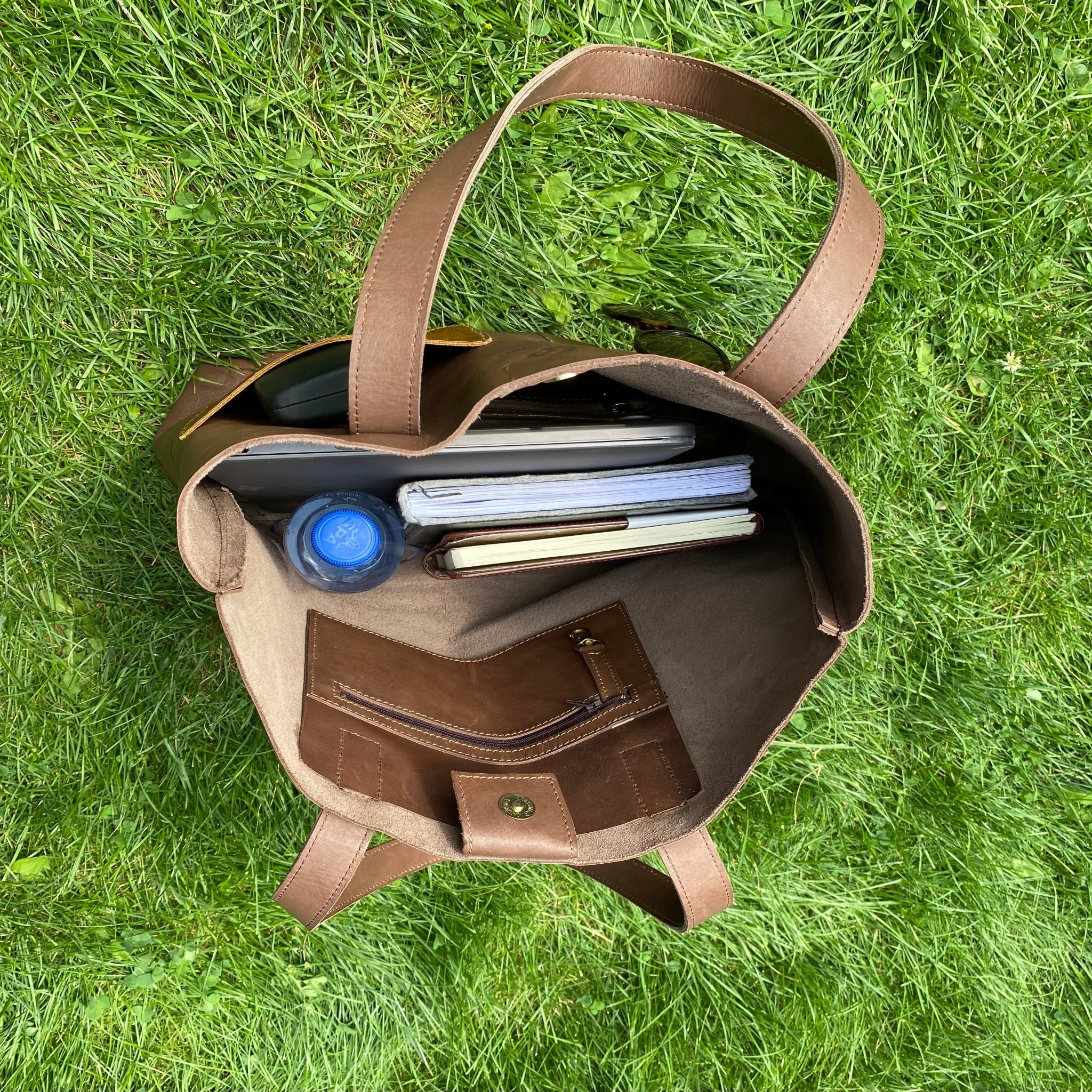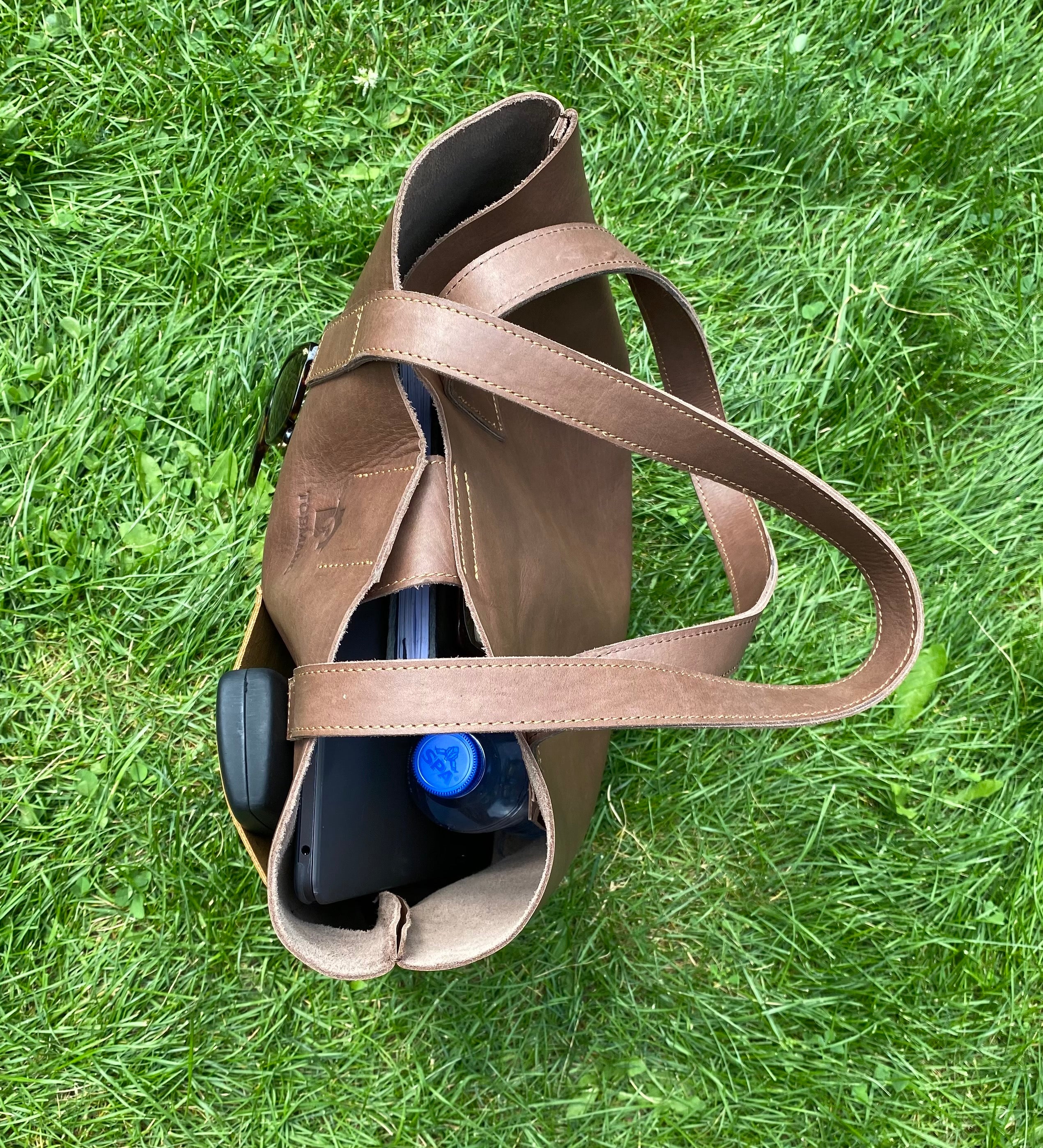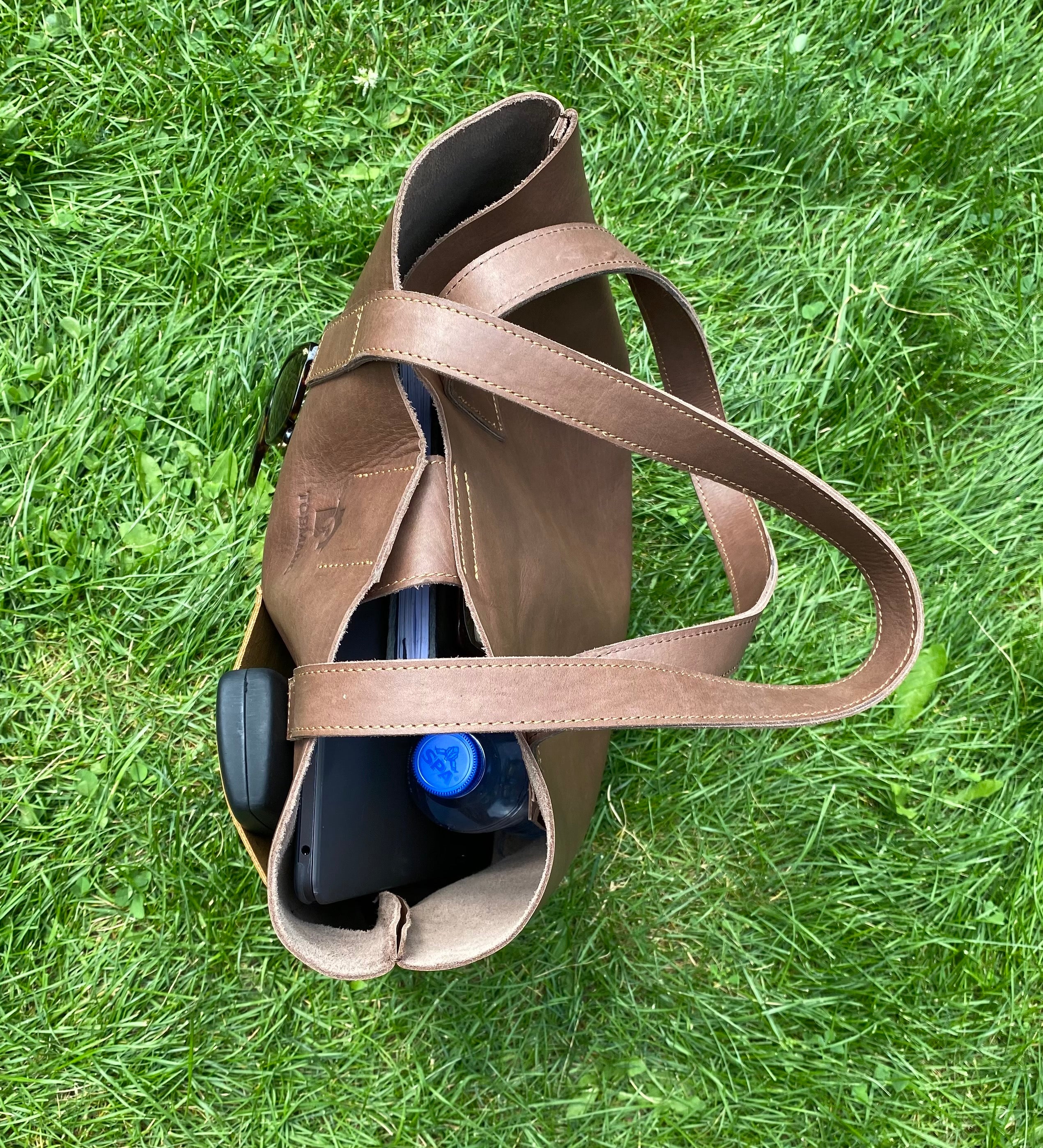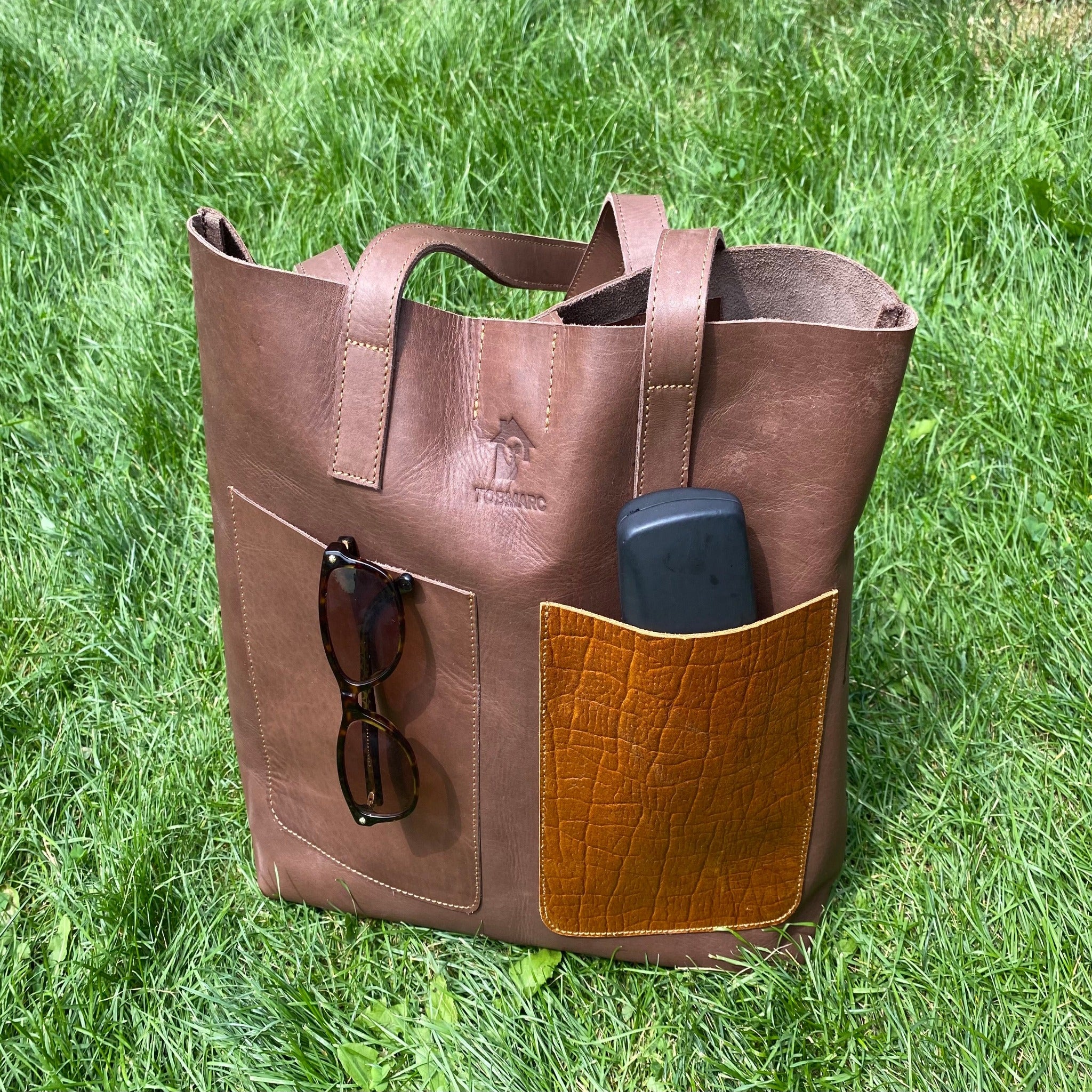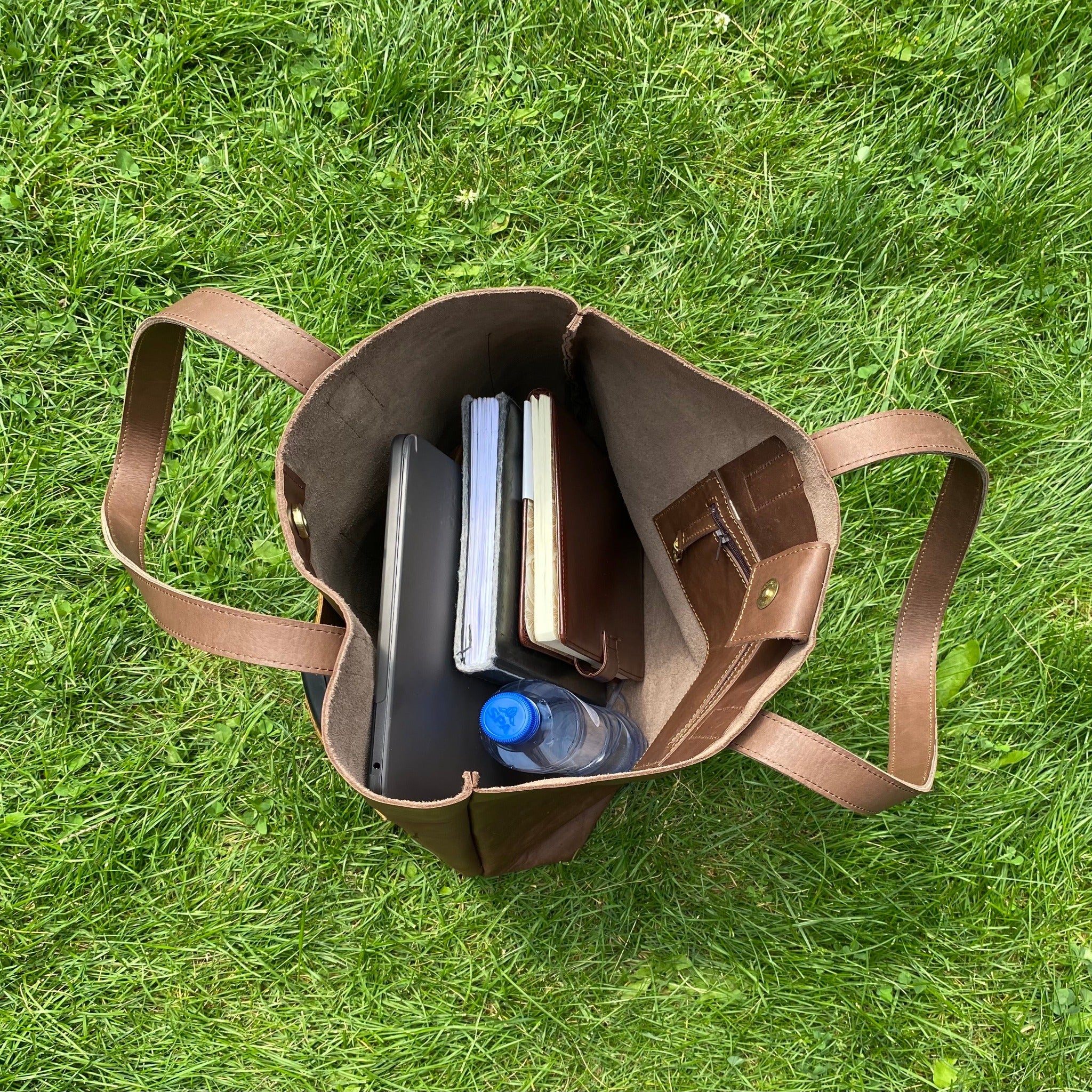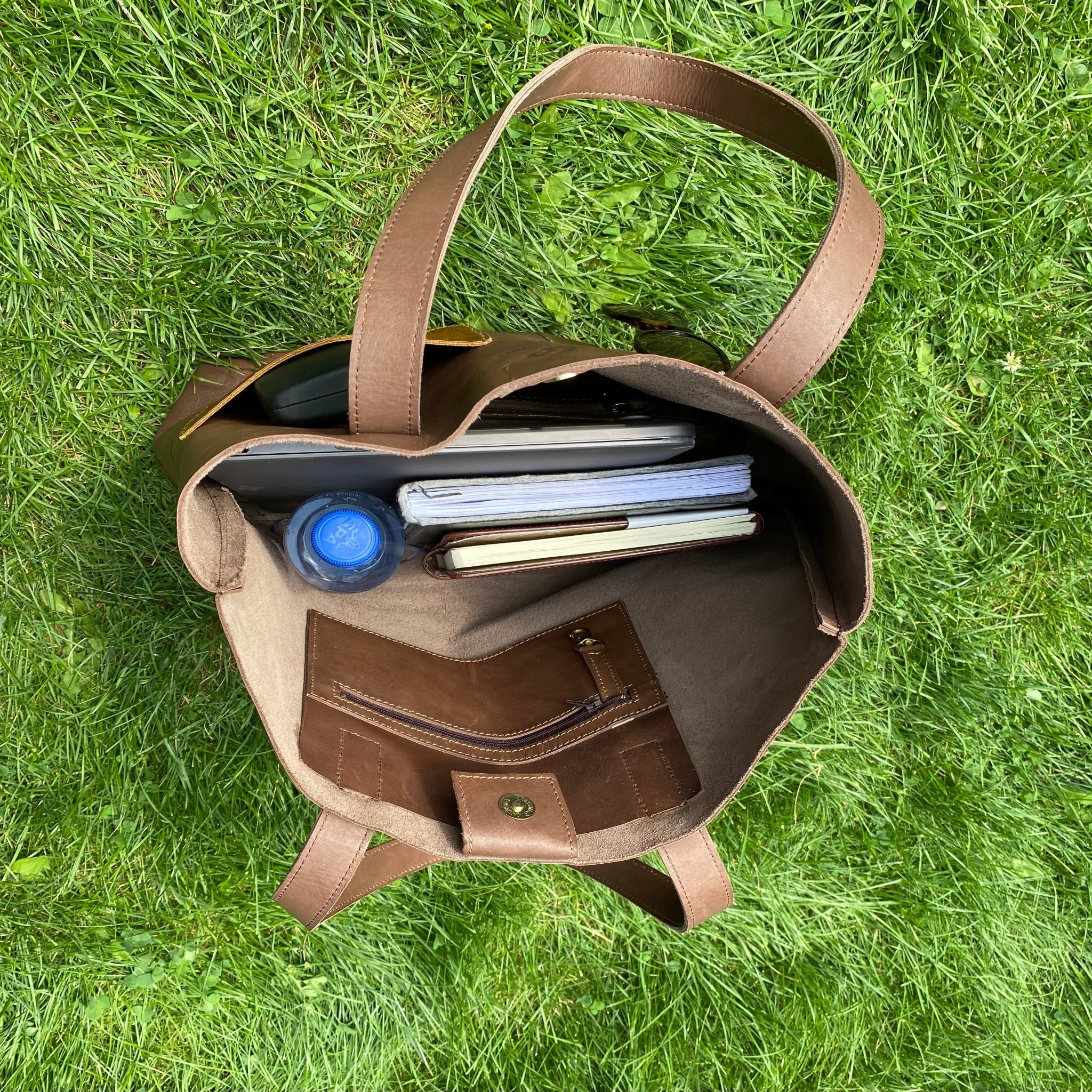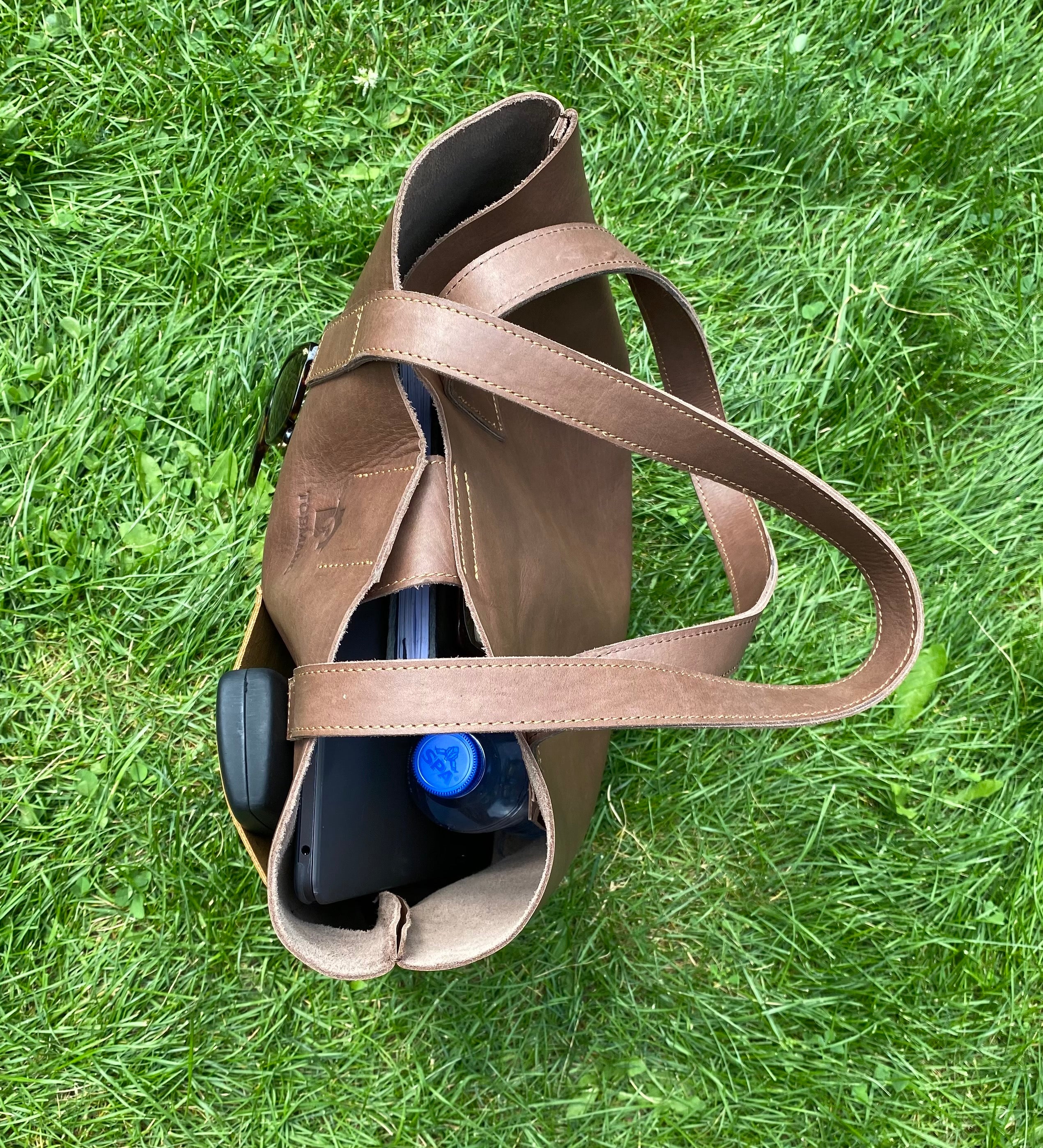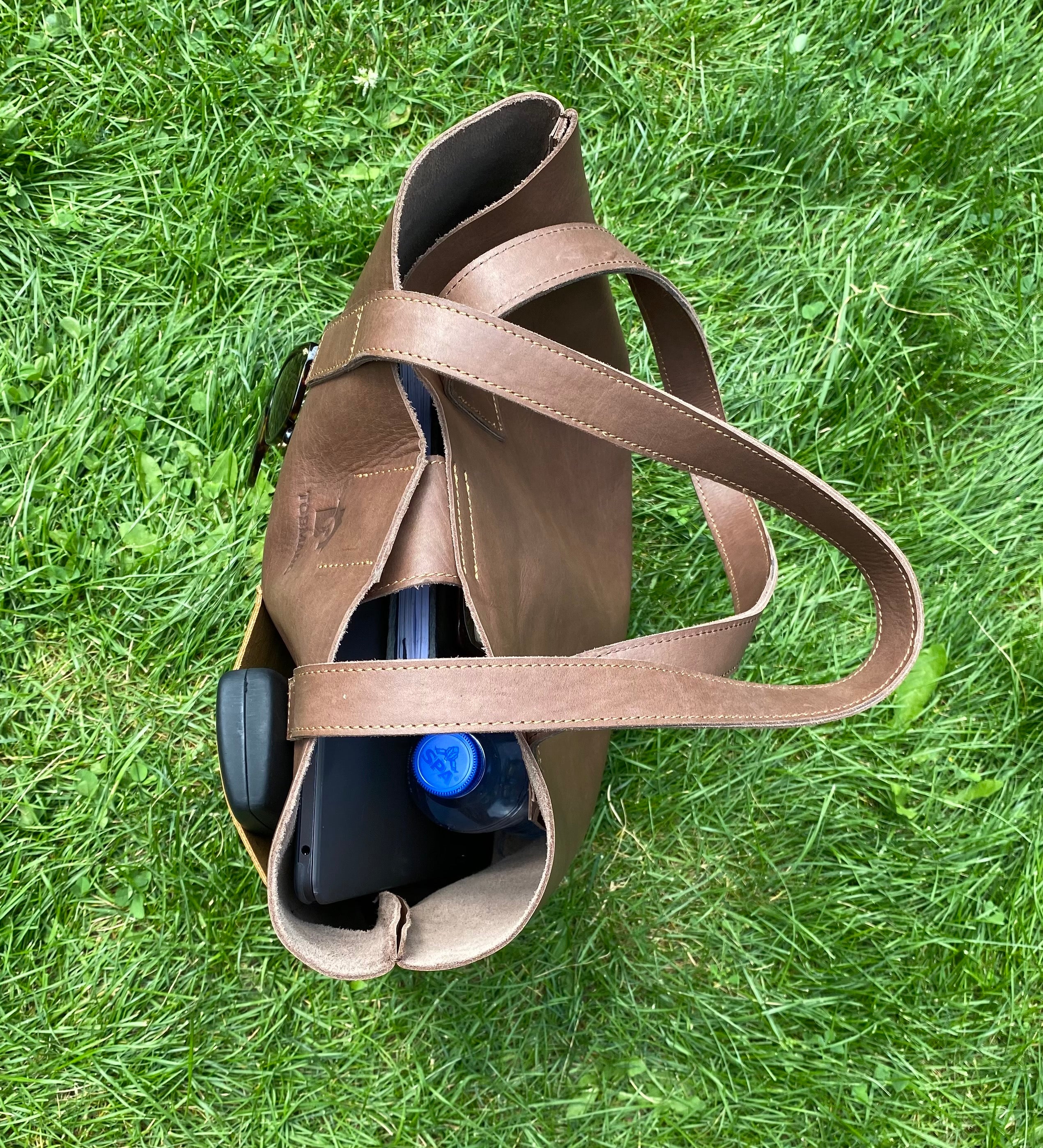 Laptop Tote Bag for Women Genuine Leather shoulder Handbag with Multiple pockets
Leather Tote Bag Leather Bag Soft Leather Purse High-quality Leather Bag Everyday Bag Shoulder Bag Gift for Birthday Woman Shoulder Bag
Let's be honest, no matter how many chic bags you own, day-to-day, the bag you reach for most often is a sturdy leather tote. It's the unsung heroine of our bag collection! Practicality meets elegance with this beautiful roomy Leather Bag. Prepare to make a statement with this gorgeous Leather Tote Bag with contrast outside pocket for a unique look. The hidden magnetic closure button will keep your tote closed. Also, the Pleated bottom corners set these tall, structured tote bags apart. The perfect bag for toting everything and anything around town. And because it is made from high-quality Italian leather, it can last for a lifetime, and the longer you use it, the better it looks!
The more worn your leather is, the more it will 'tell' your personal story. Investing in an authentic, top-grain leather item of any kind, in the long run, will ultimately save you more than buying a cheap, low-quality good. Whether you opt for a casual, business or festive look – leather is the answer. You'll see that the leather bag you buy now, will still belong to your favorites years later! This leather Tote Bag is the perfect back-to-the-office treat. Unique style and compact size will elevate any look. Our Soft Leather Purse would be such a lovely addition to any woman's wardrobe!
Details:
• Material: Genuine Pull Up Leather
• Unlined interior
• 1 interior pocket, 2 Exterior pockets
• Color:  Brown
• Height: 14 inches(36cm)
• Width (the top): 16inches (41 cm)
• Width (the bottom): 13 inches (33 cm)
• Depth: 5 inches (13 cm)
• Strap Height 10 inches (26 cm)
Handmade Making sure you receive the highest-quality bag means more than simply using the best materials. They are made from premium leather which is a natural material unlike other synthetic products used to make bags. This also means that the process of producing a leather bag does not pollute the environment as it'd do while producing a synthetic or faux bag by using more chemicals. Made with love and with durability in mind, you will be wearing this bag year after year! You will never regret buying this bag!
Note: Considering these are handmade bags, measurements might slightly differ. Feel free to contact me if you have any questions! Be sure to check out the rest of my unique products on the link below:
www.tobmarcdecor.com/collections/gift-accessories
Thank you for looking!