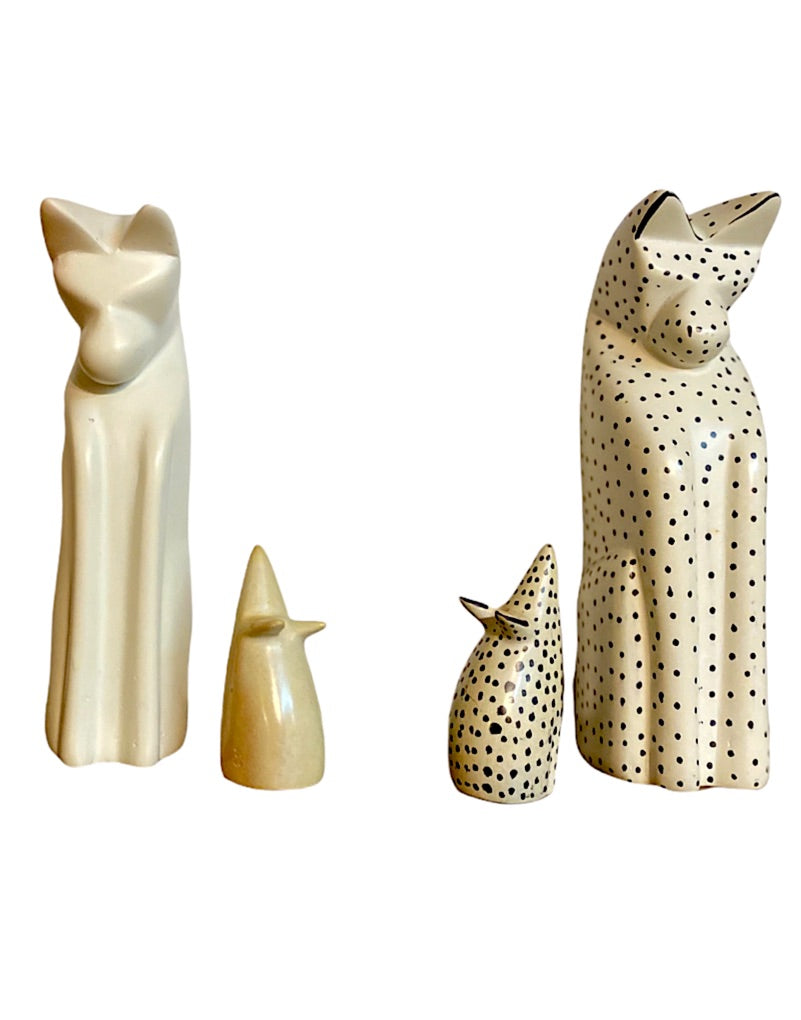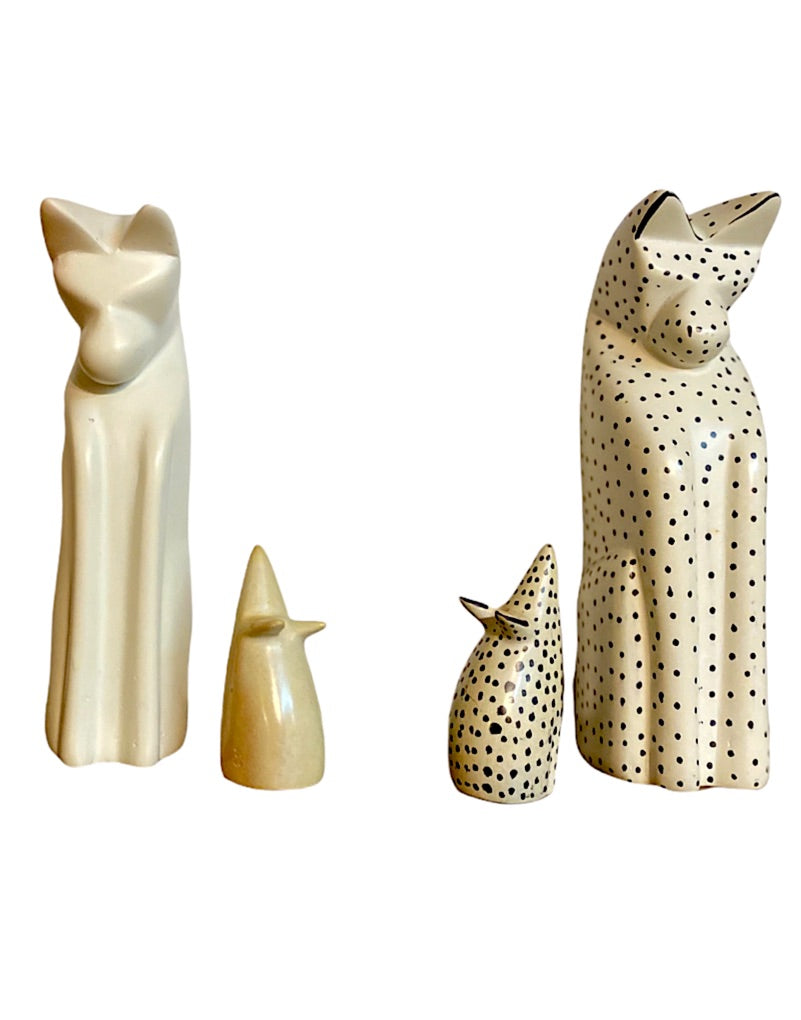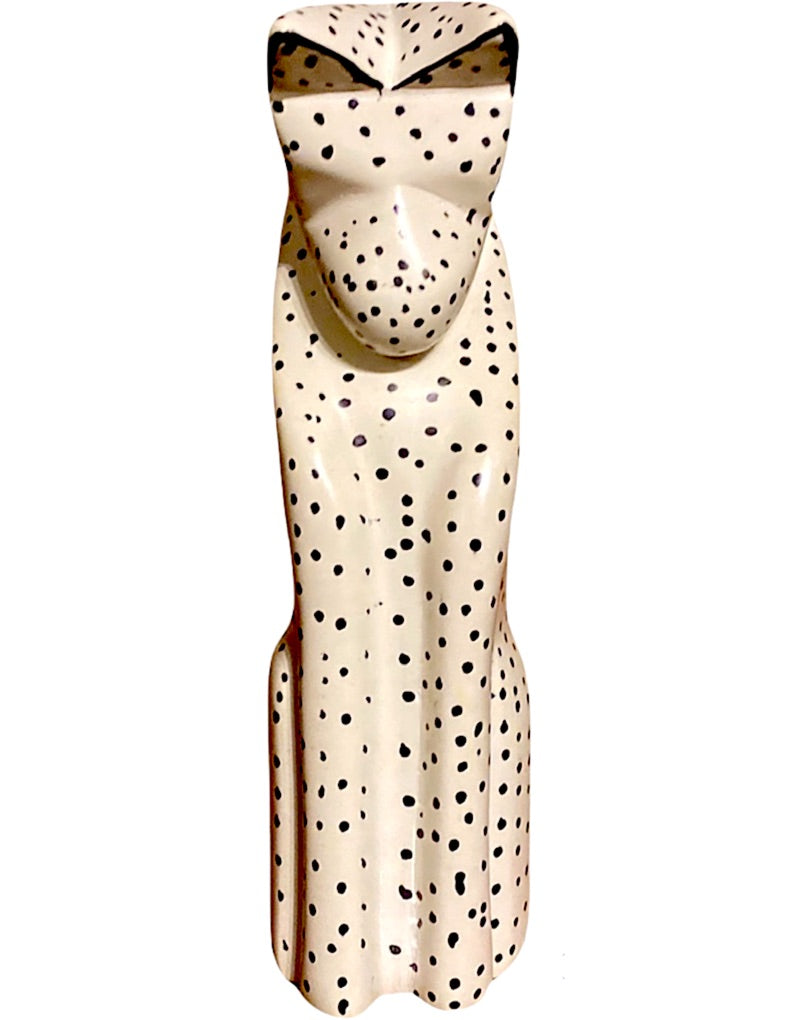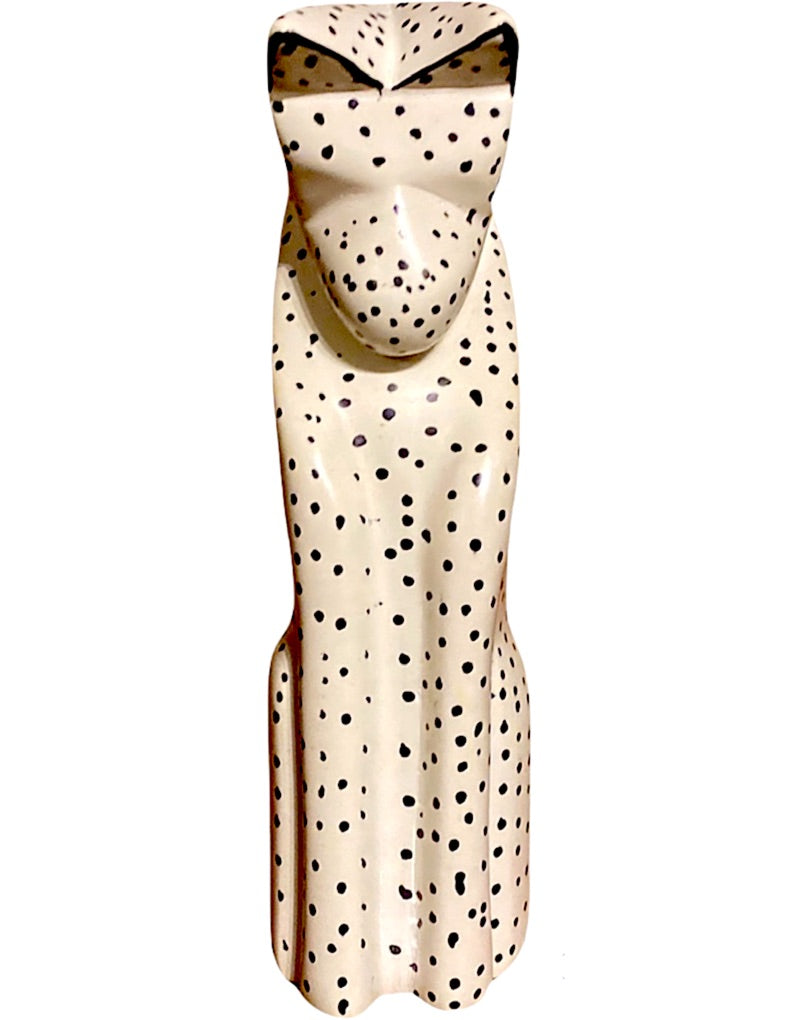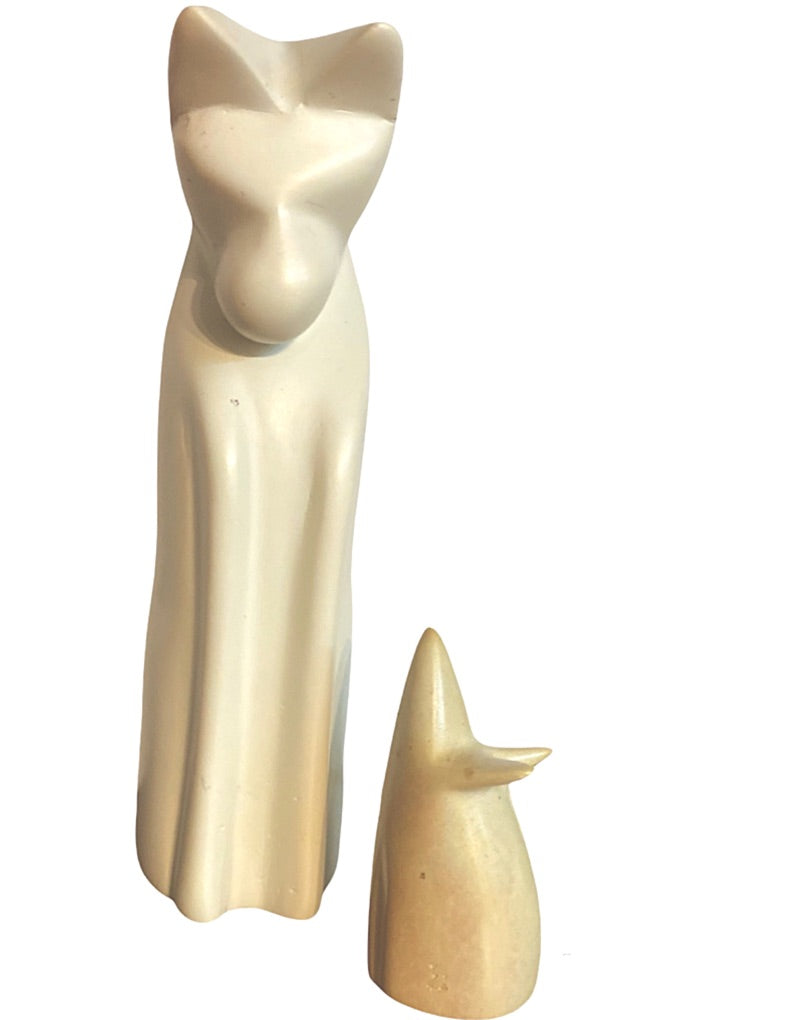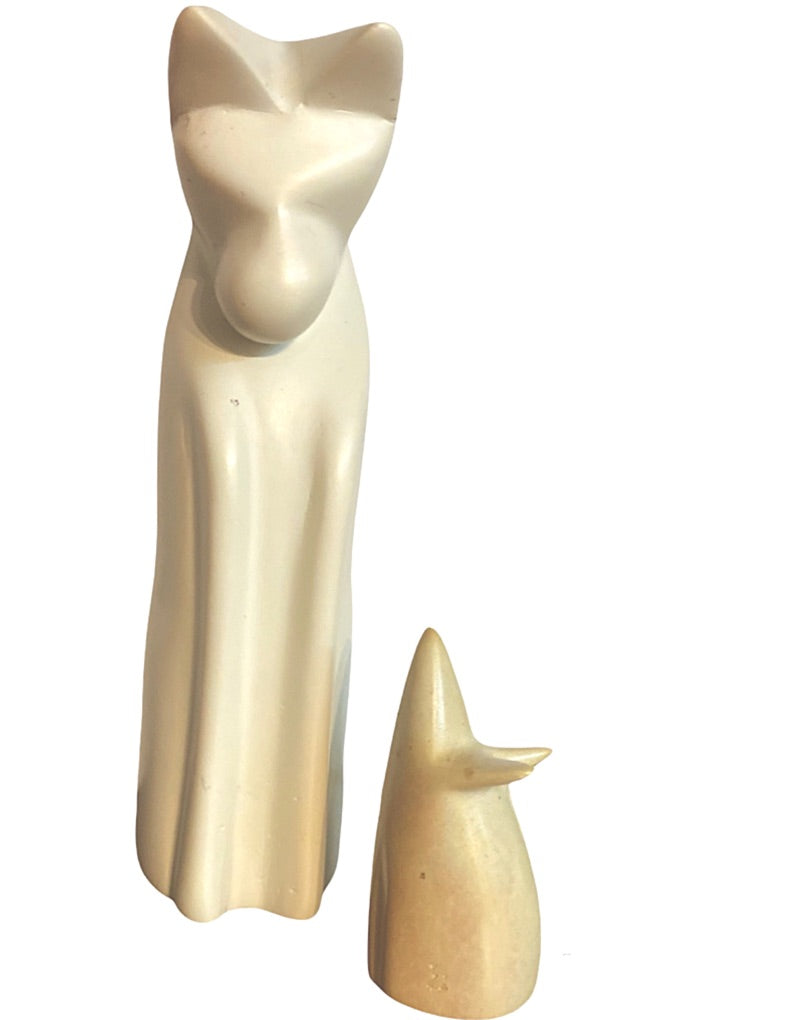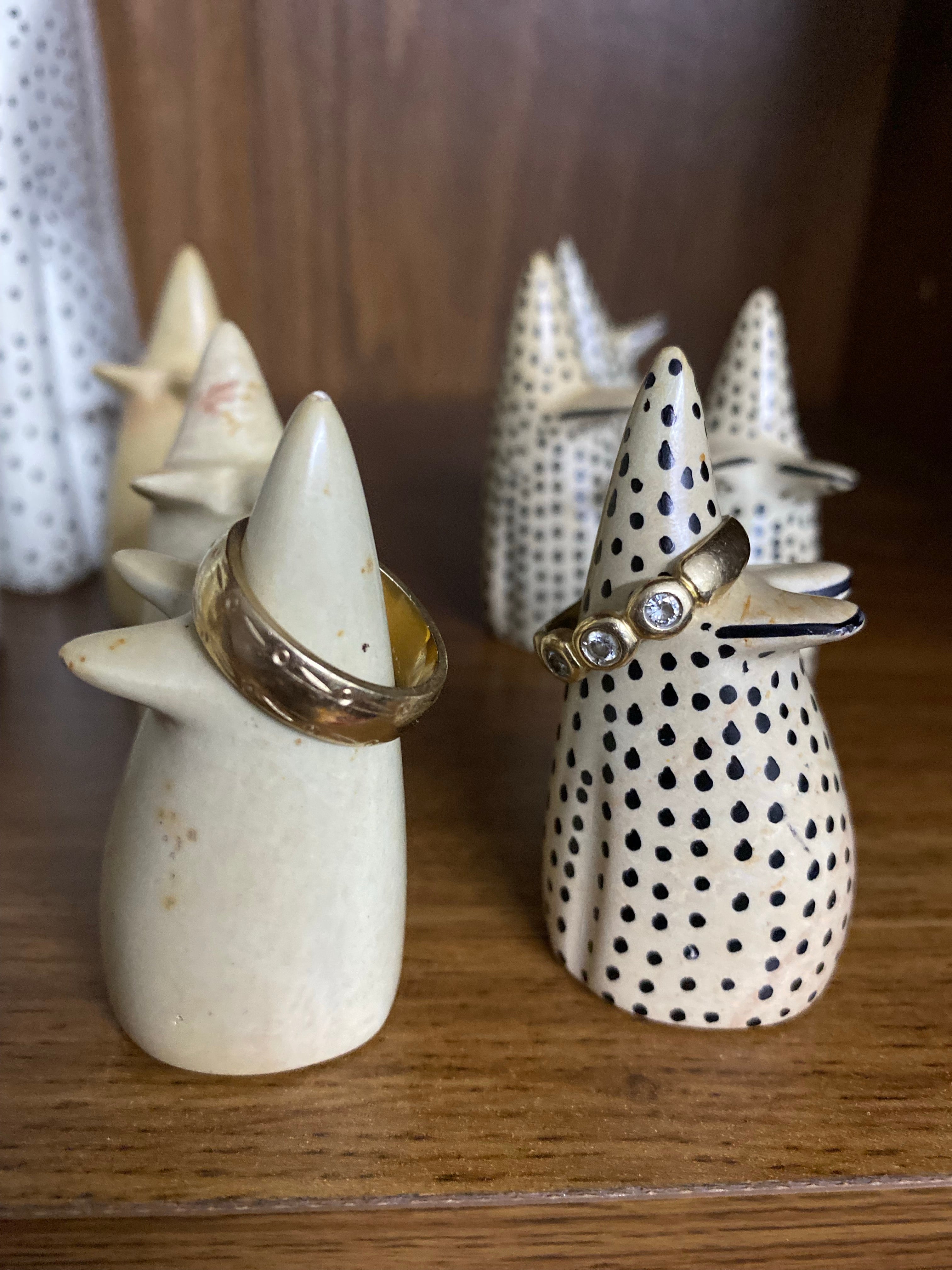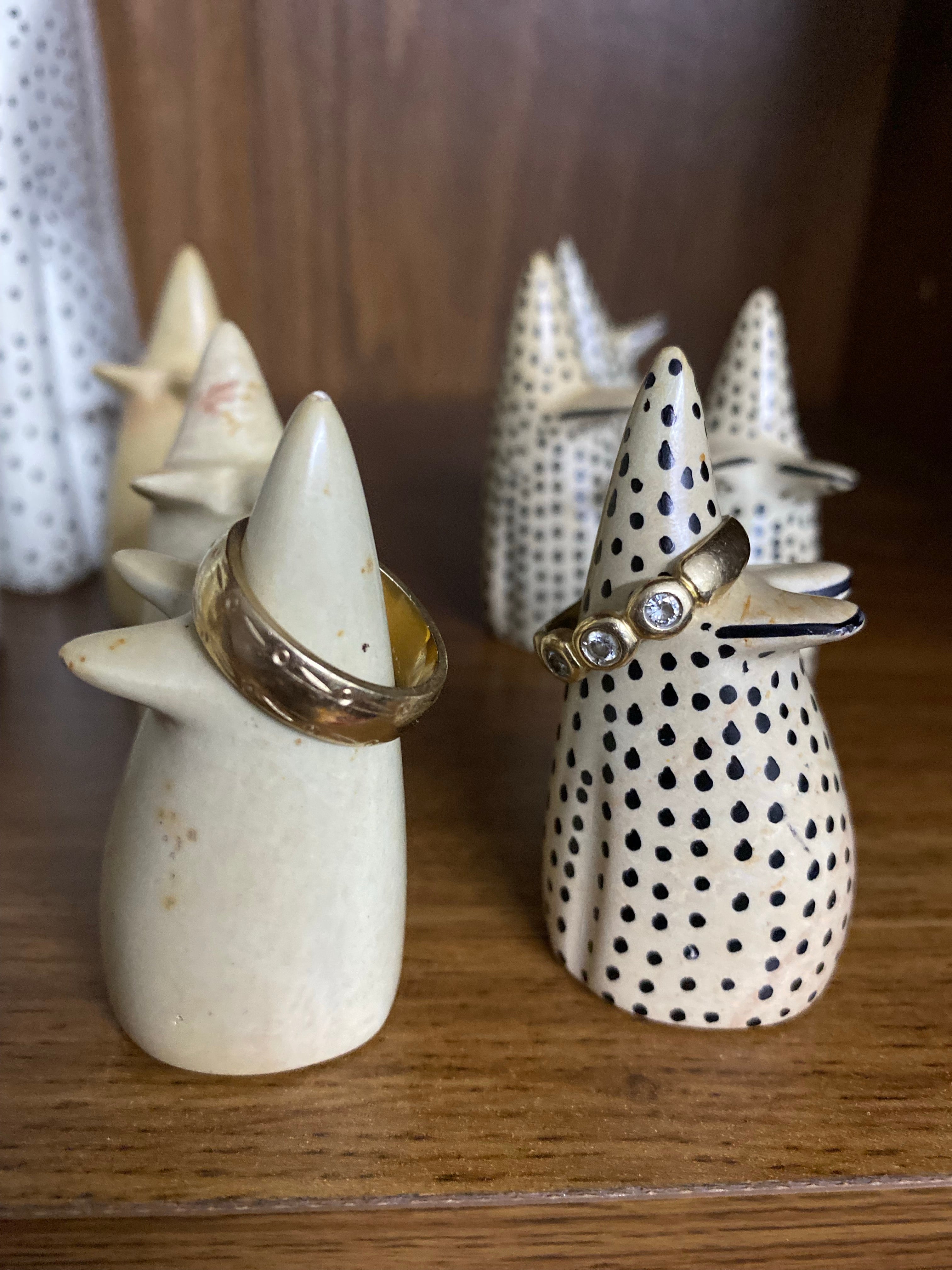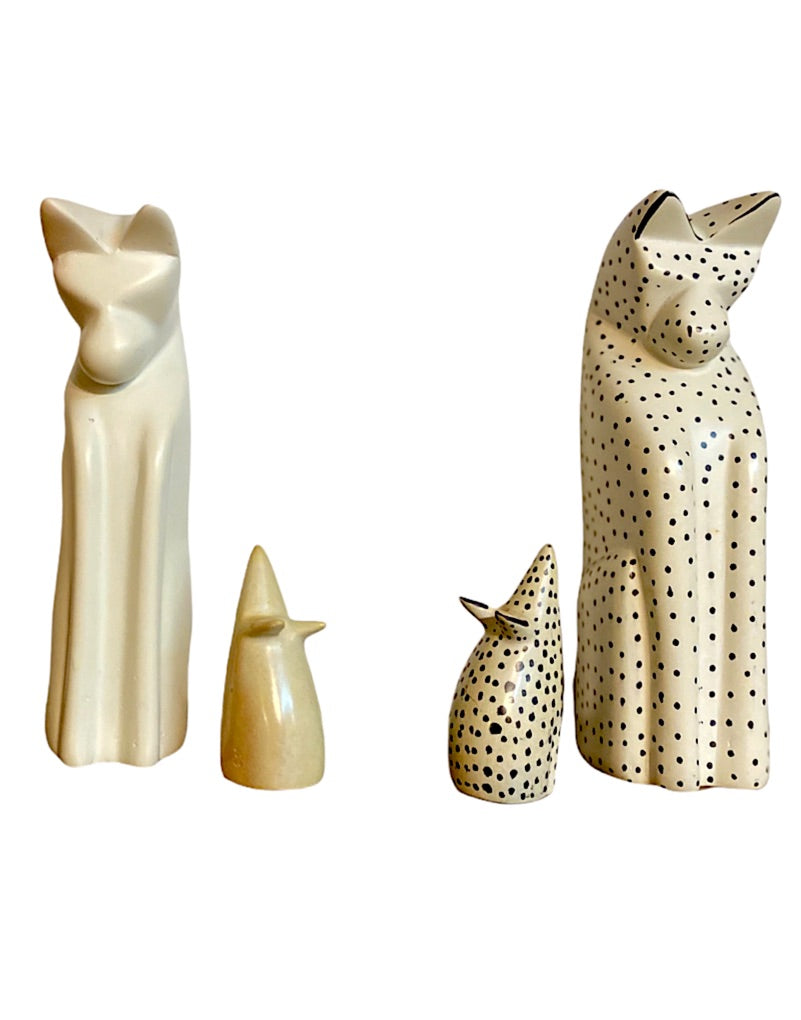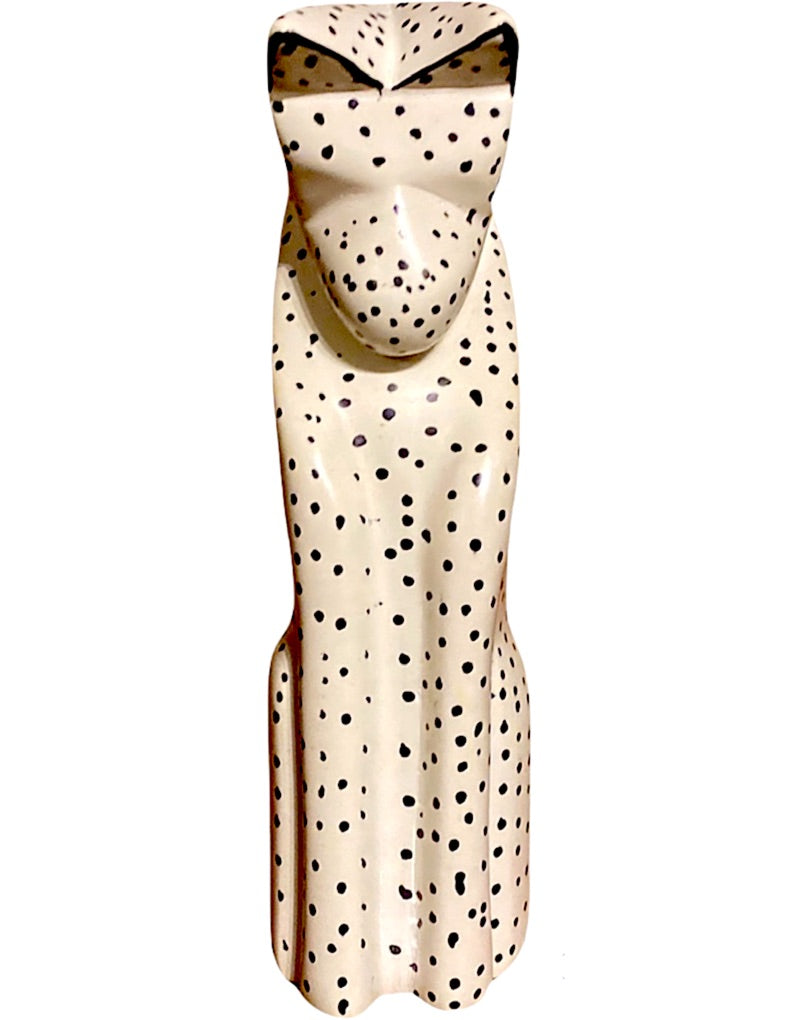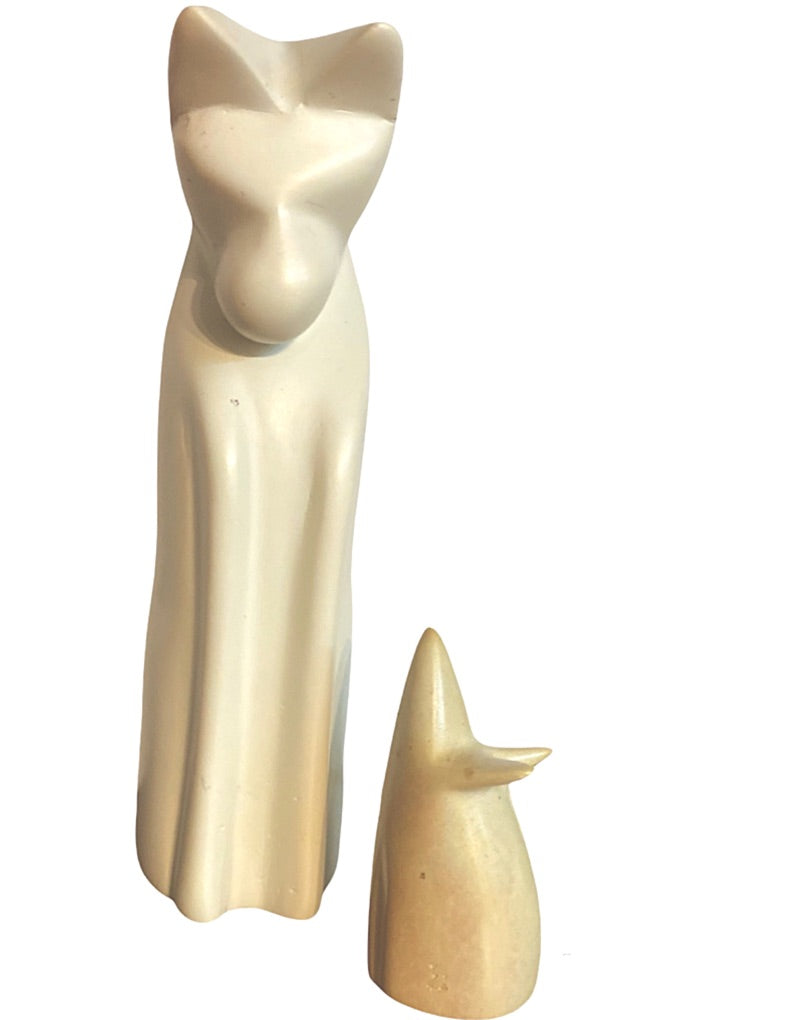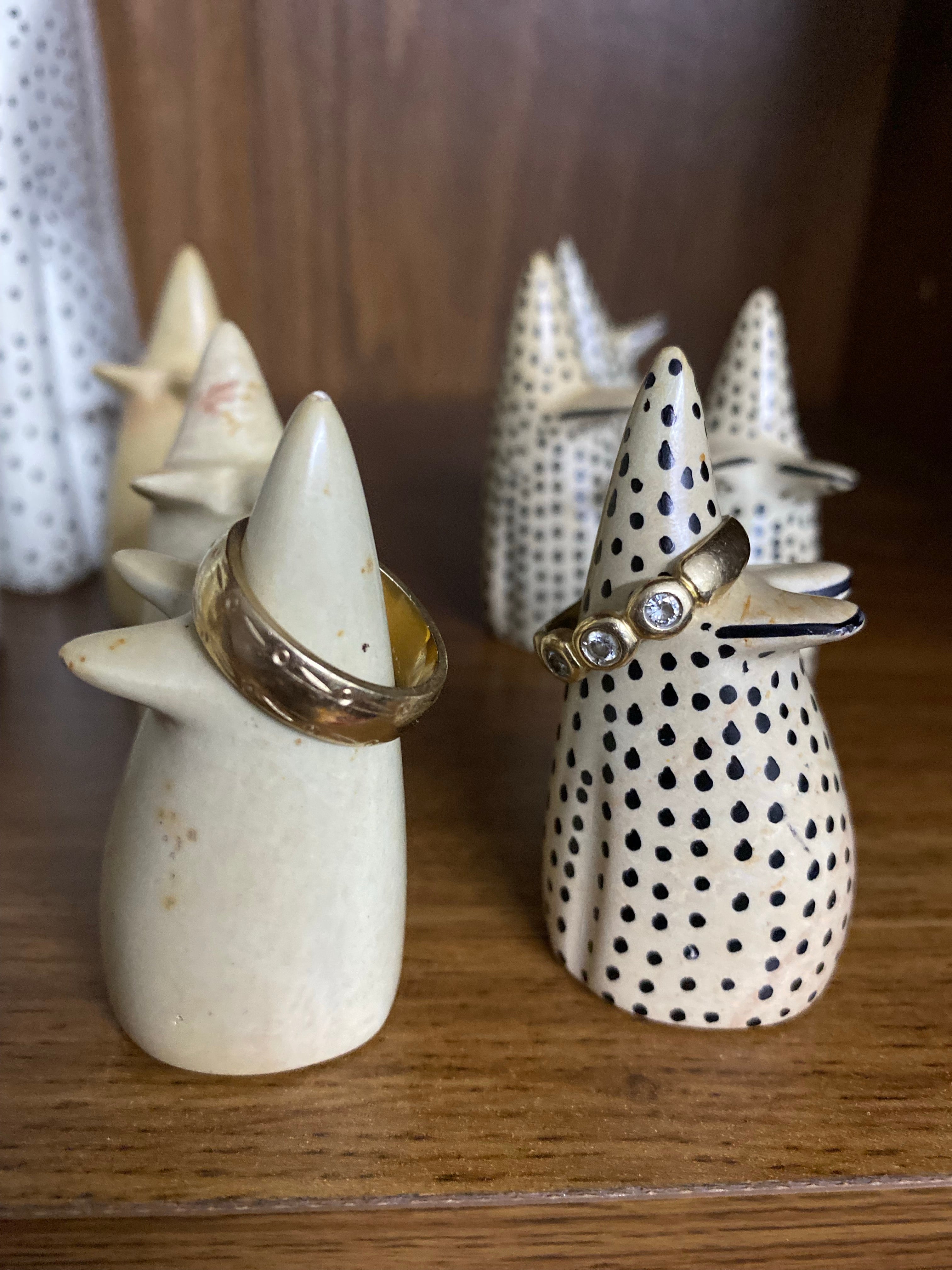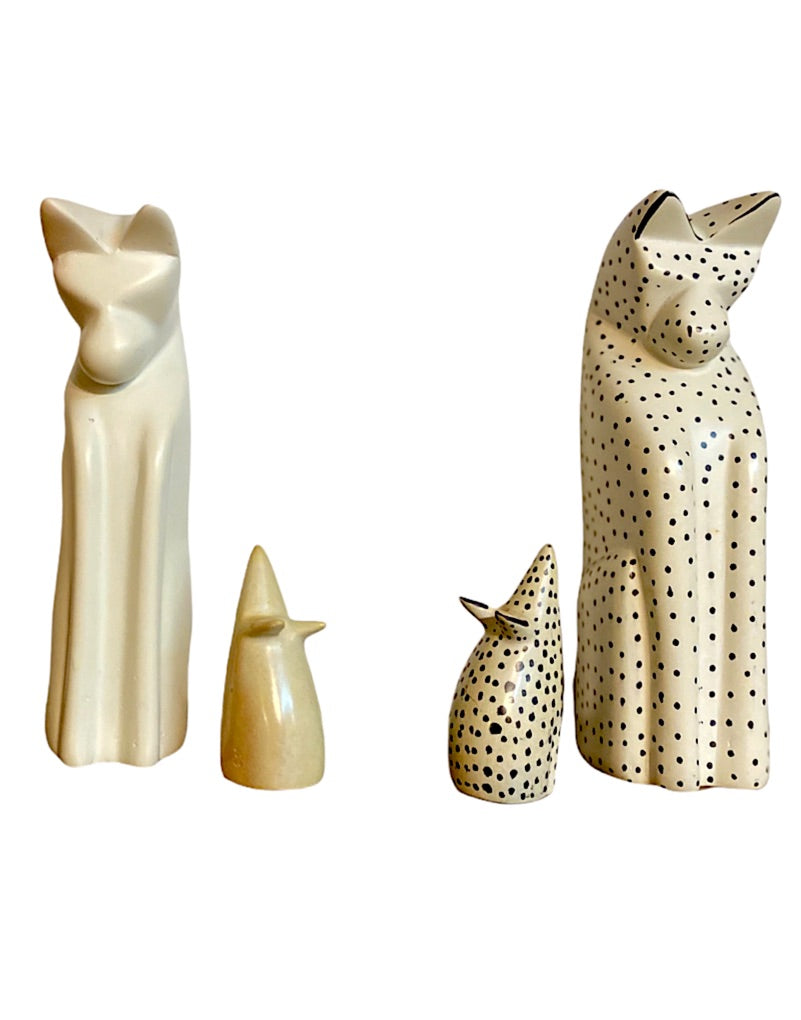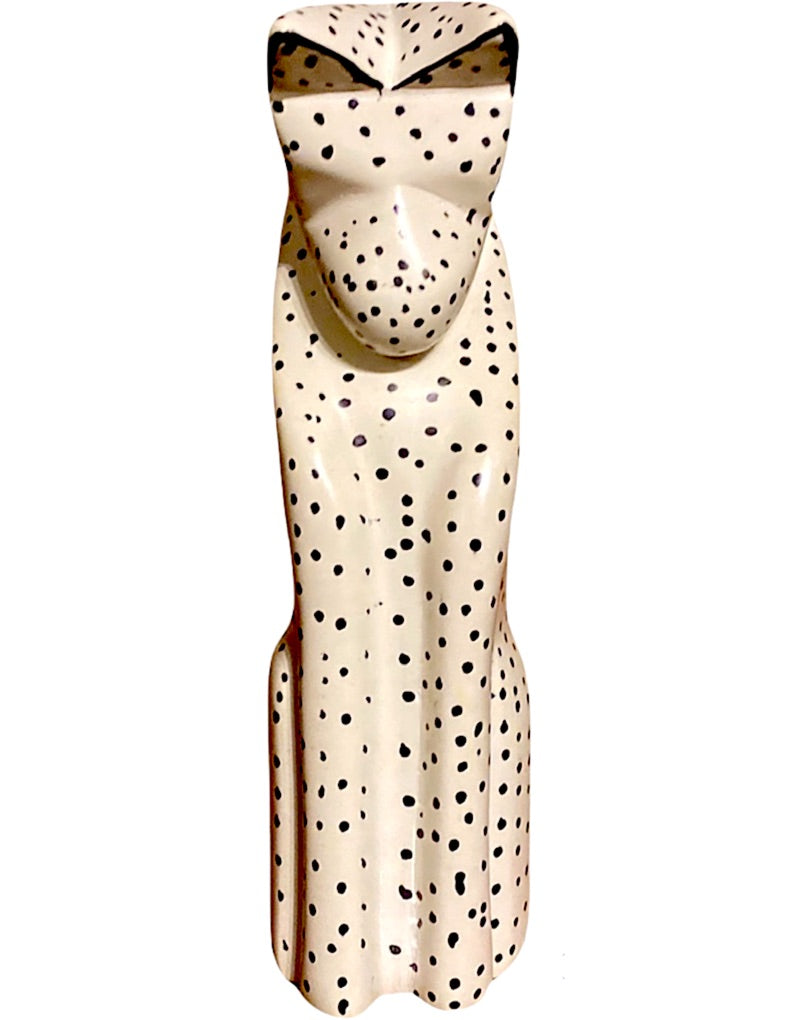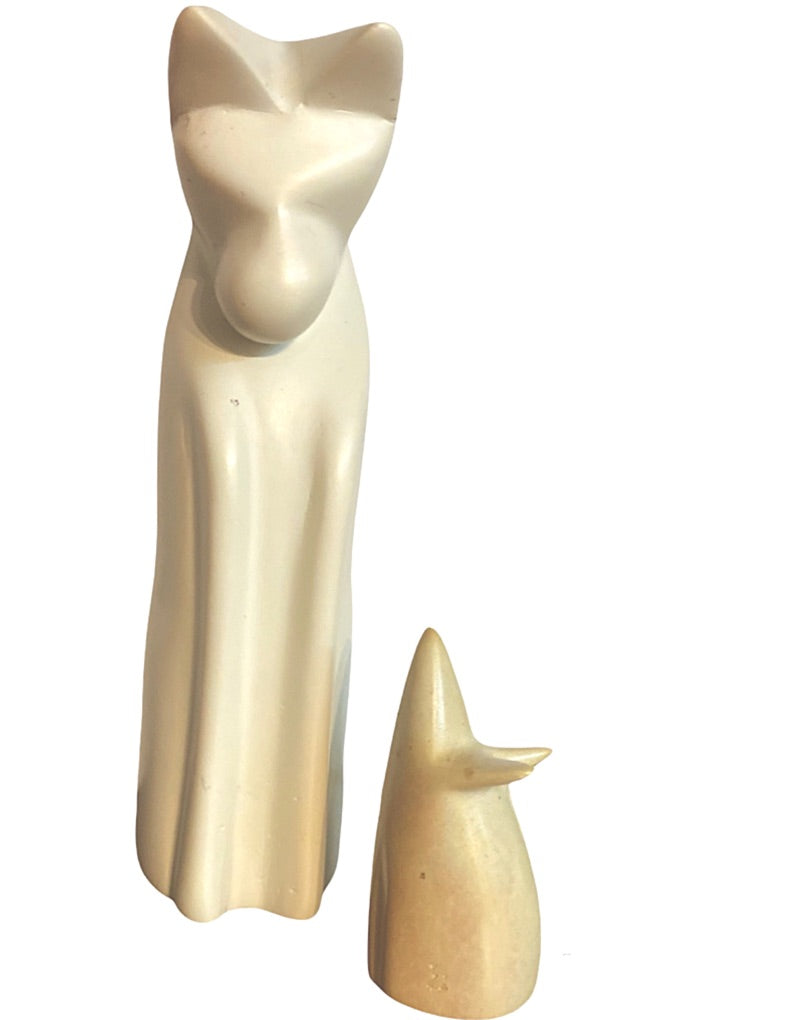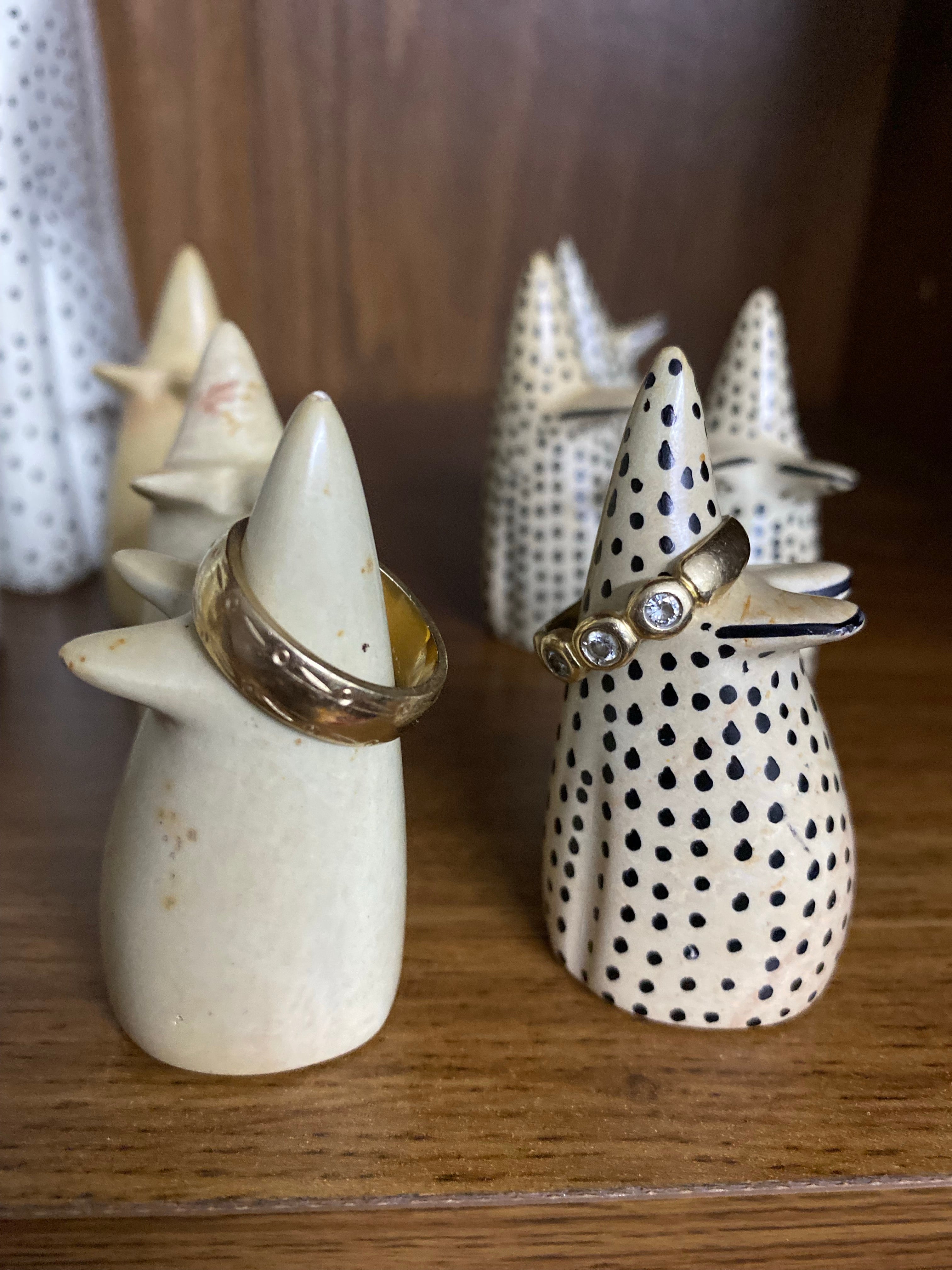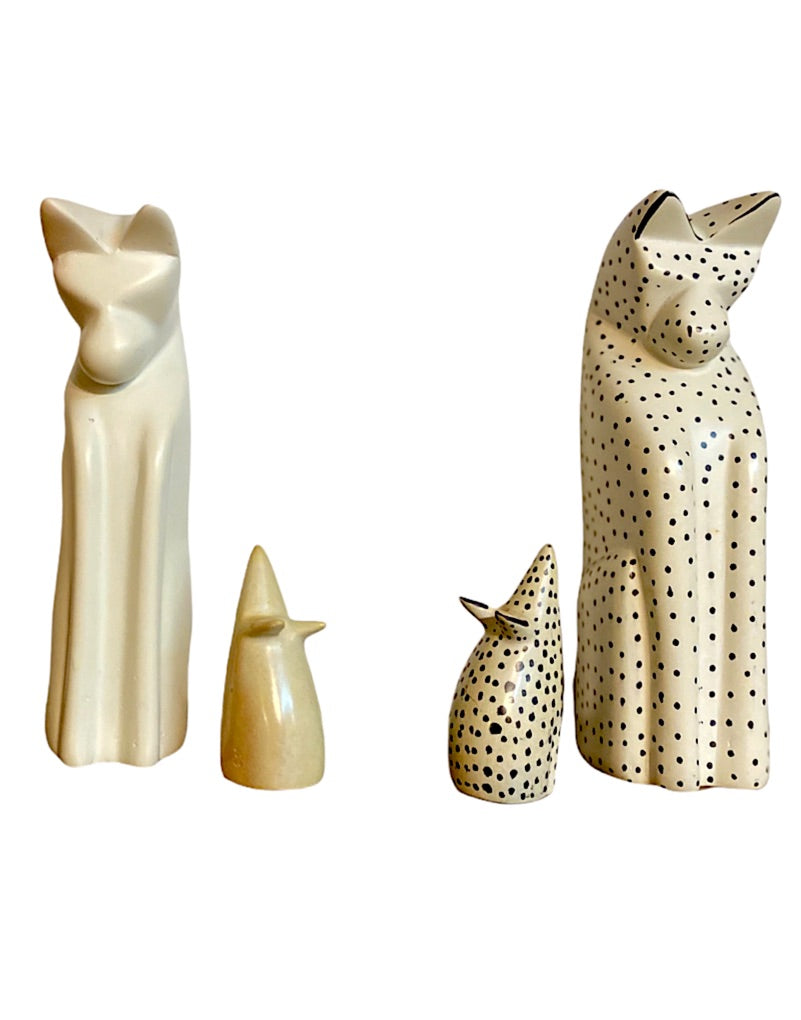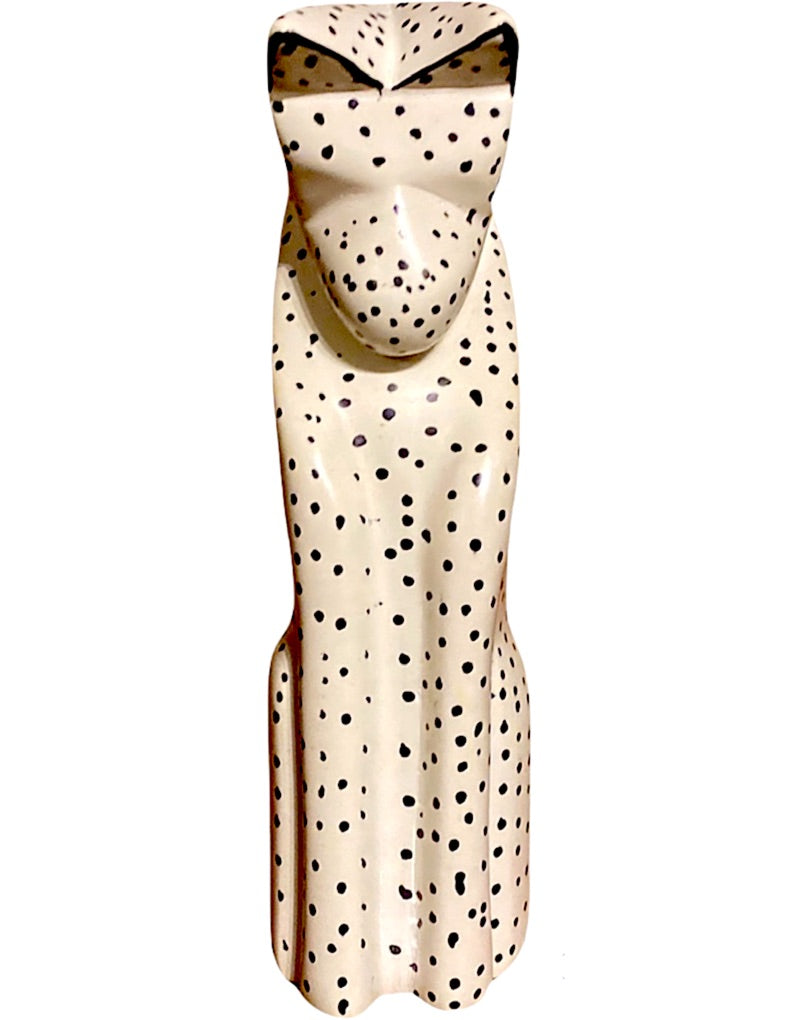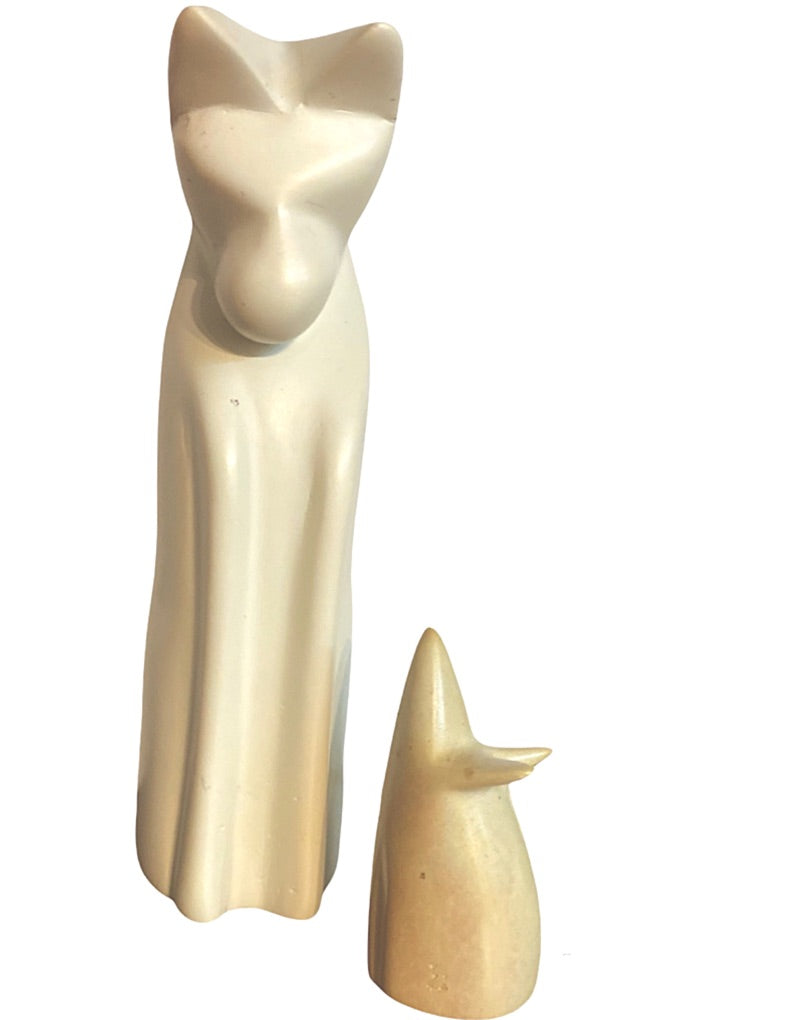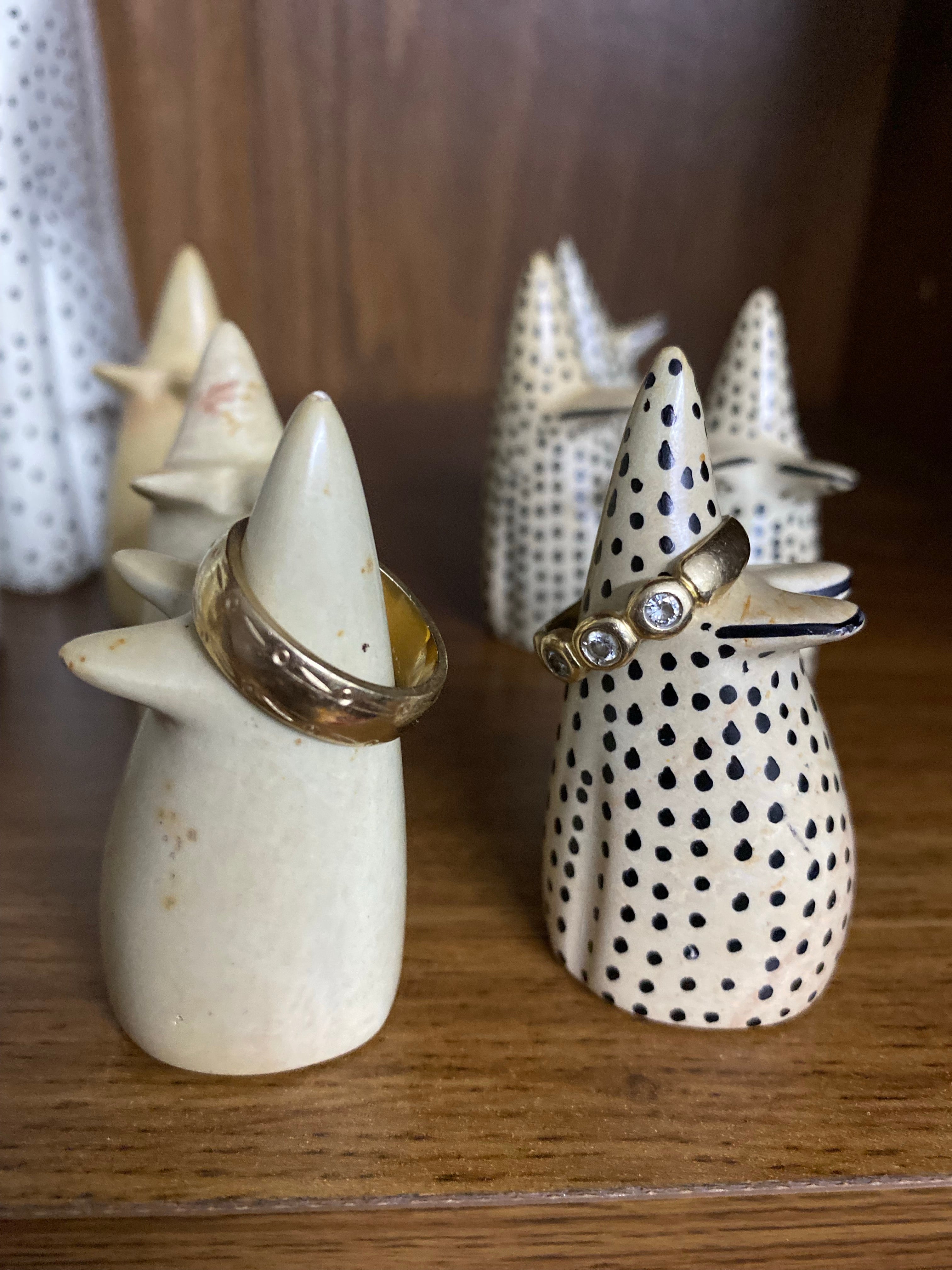 Kenya Soapstone Cat and Mouse Set Natural White for Home and Office decoration
This well smooth carved set of cat and mouse sculpture is hand carved from sustainably sourced natural soapstone and carved by talented artisans in Kenya.
★ This set of cat and mouse sculpture is a unique perfect decor for cat lovers.  It can also make a good office desk decor.
★ The mouse pointy ears can also be used as a ring holder
★ This will be a perfect gift for all occasions. If you are a cat lover, then this figurine is just for you!
★ Measurement:  CAT - H6"x W2"  MOUSE - H2.3"x W1"
★Sold as a set of Cat and Mouse
Check our other adorable kitties available on this website.