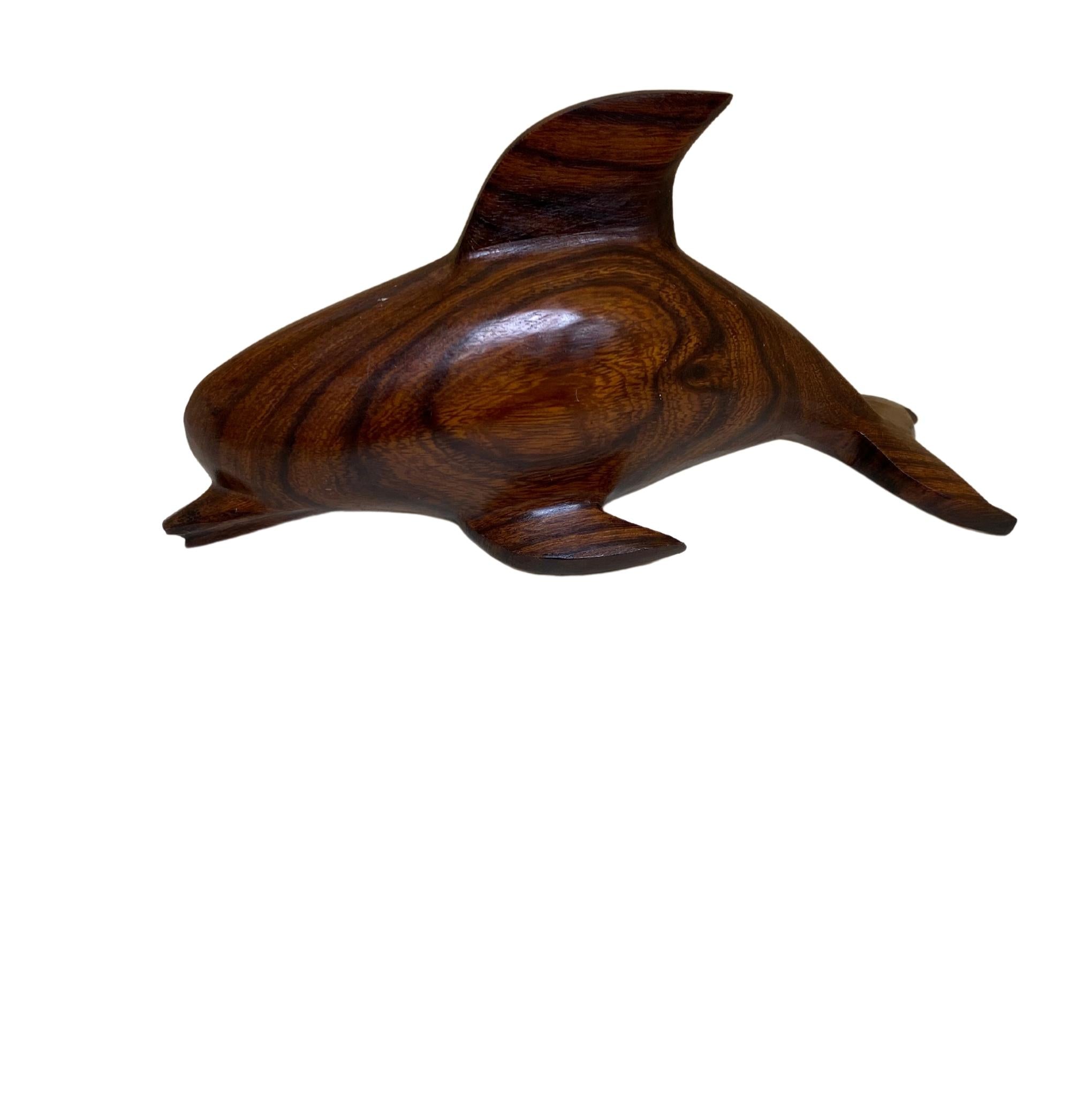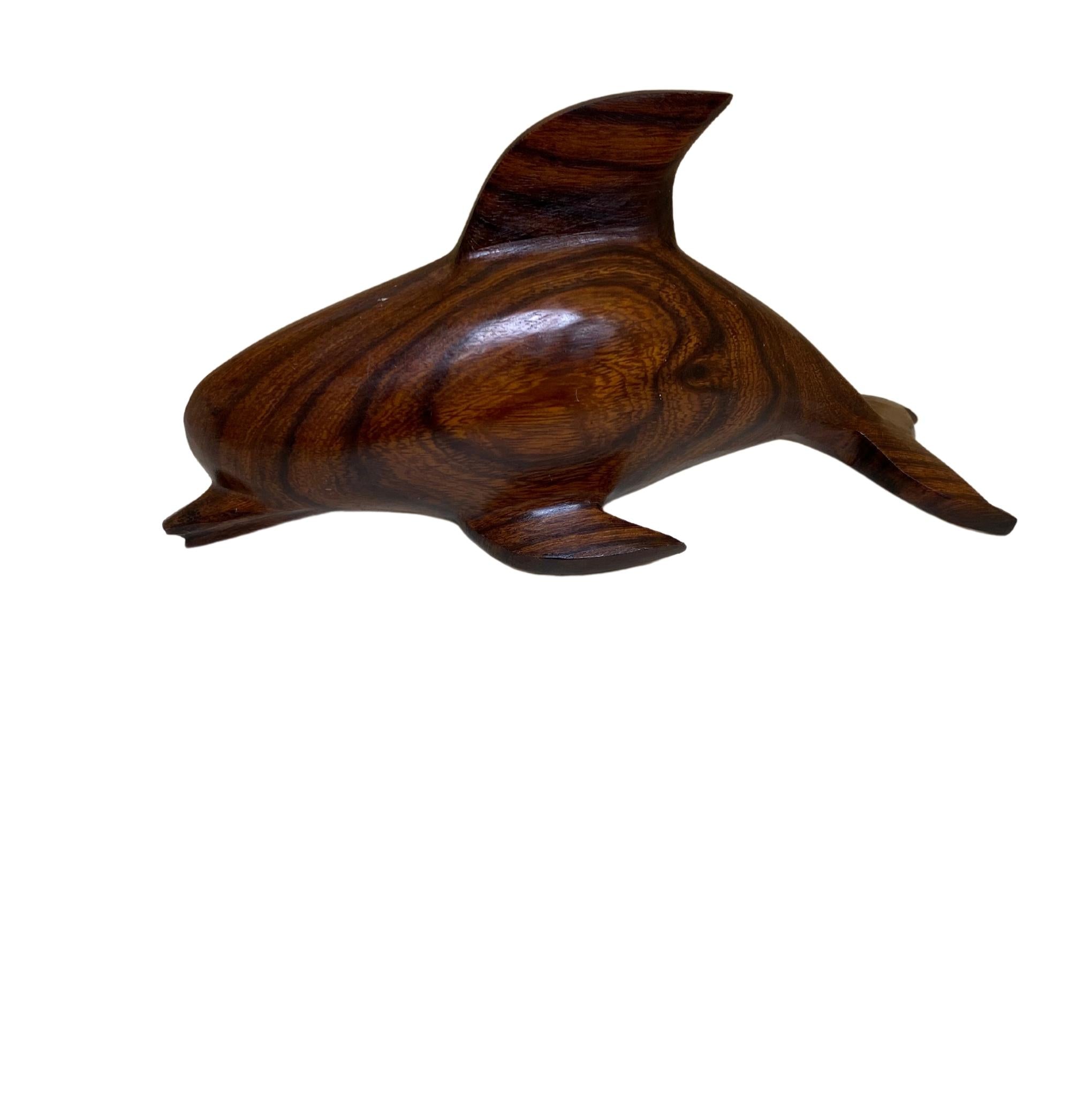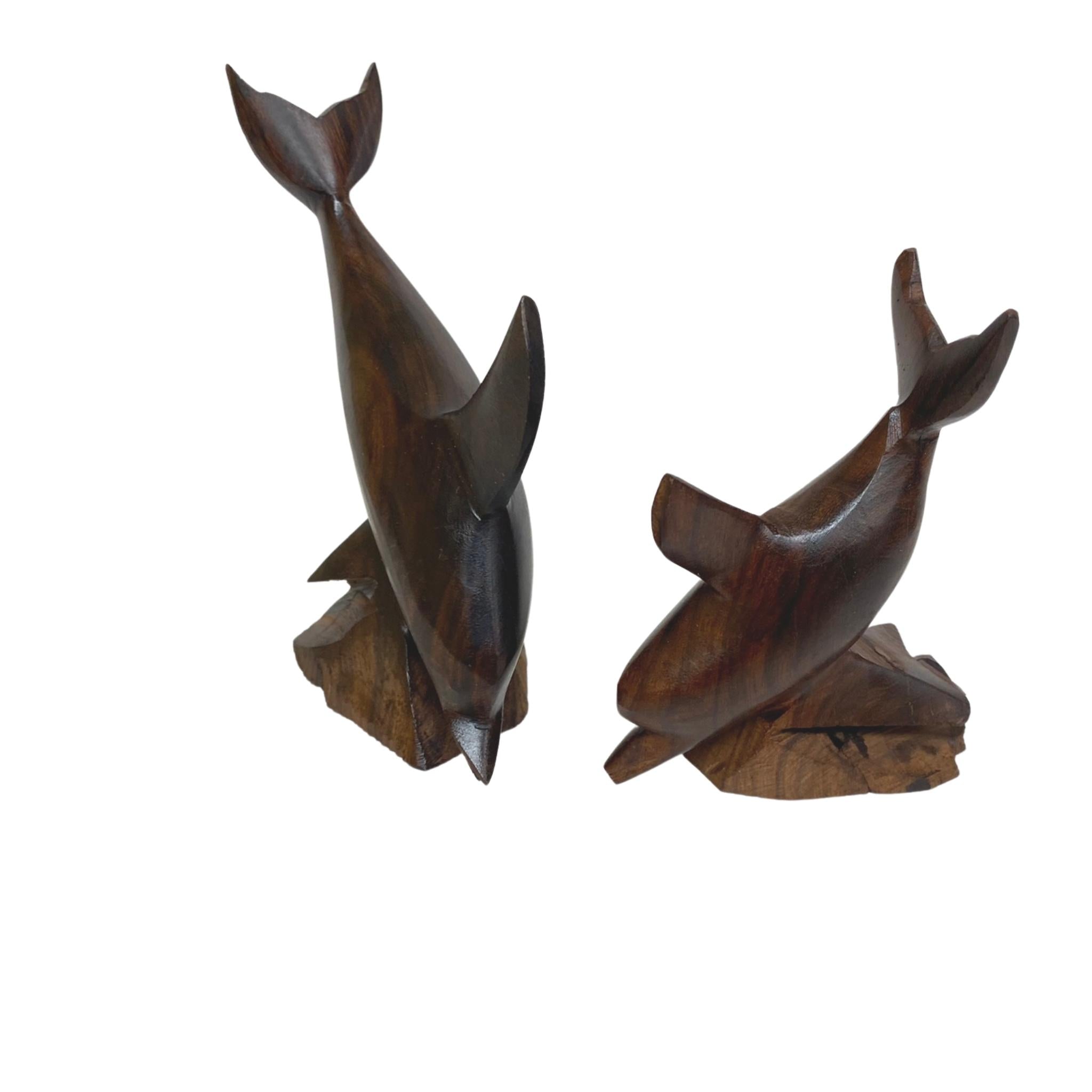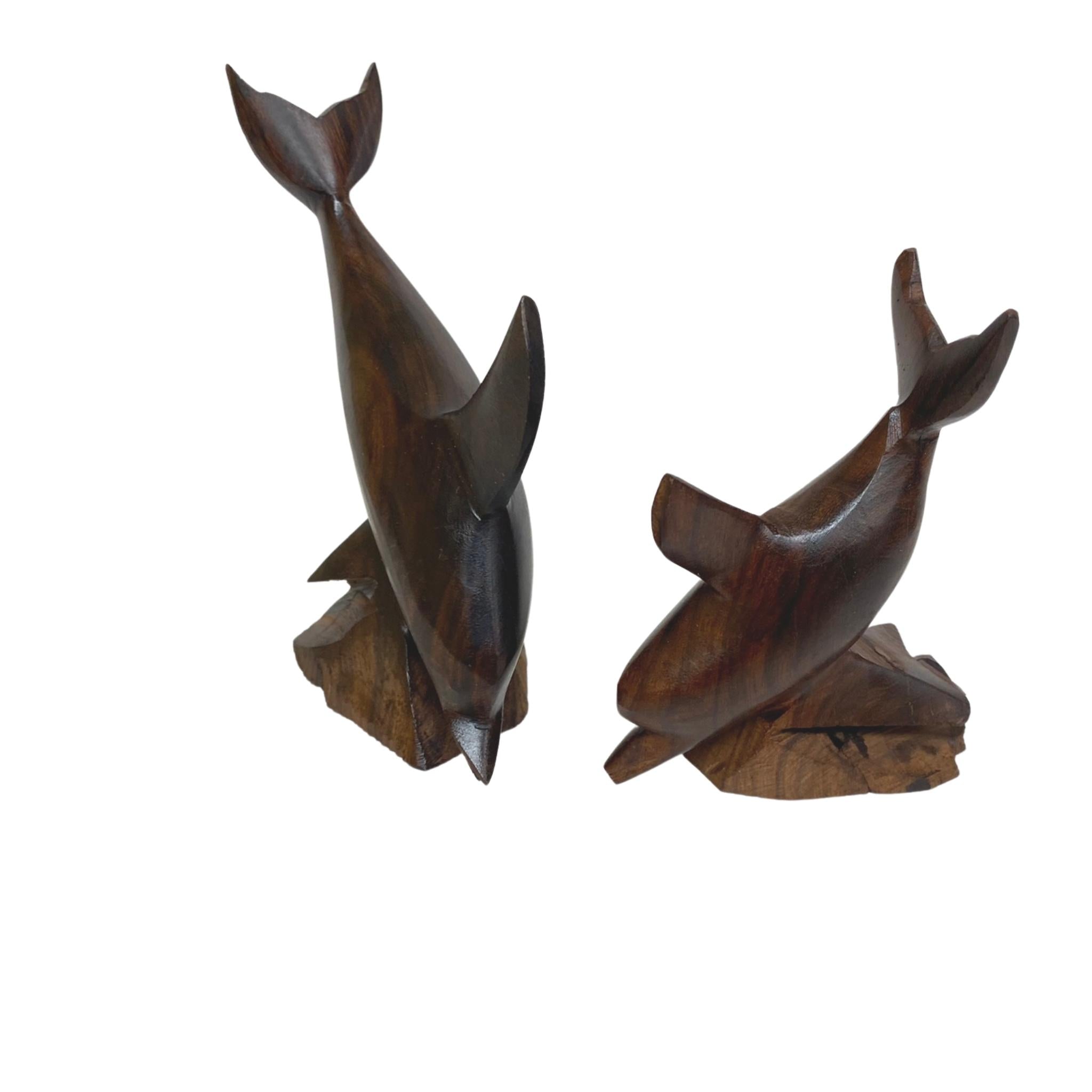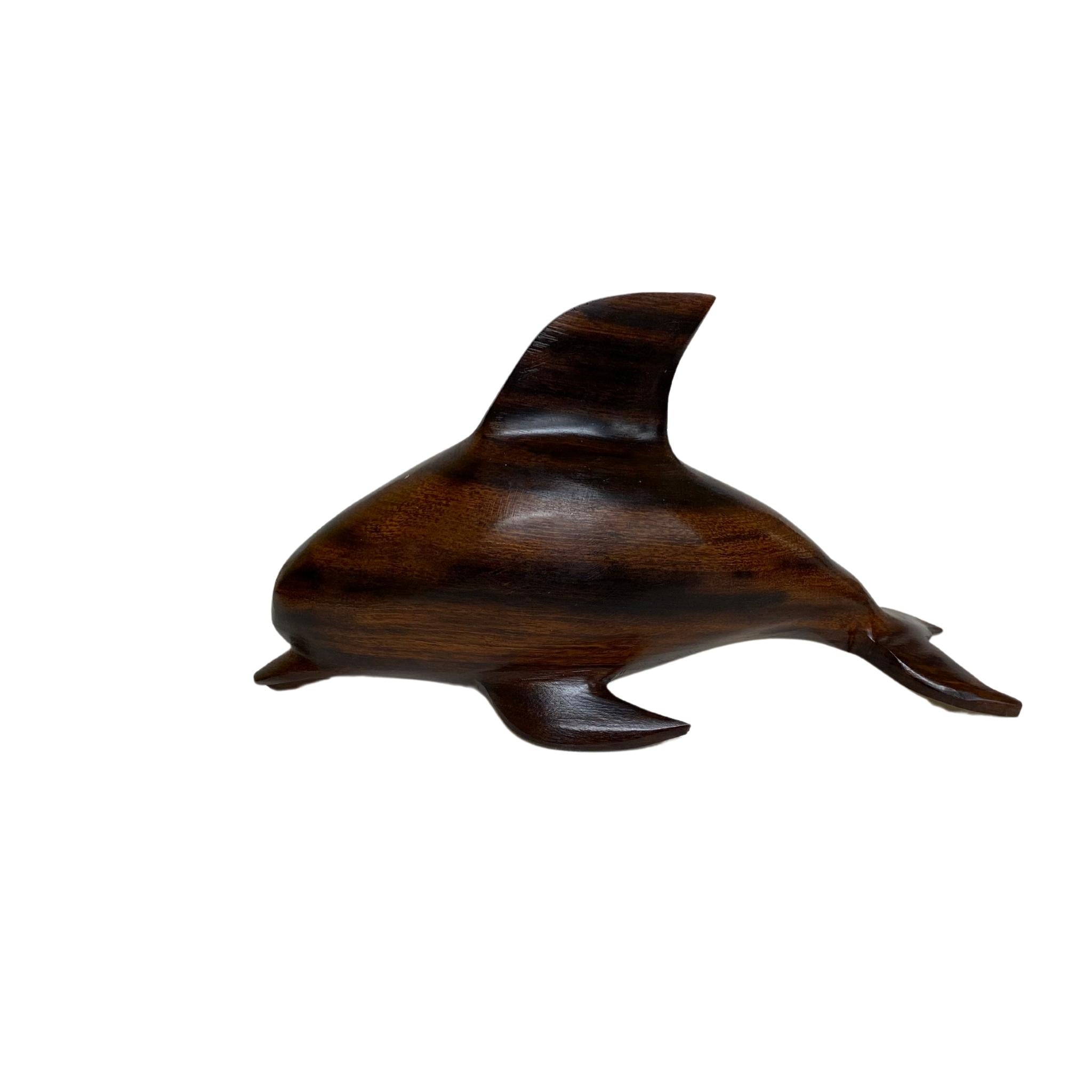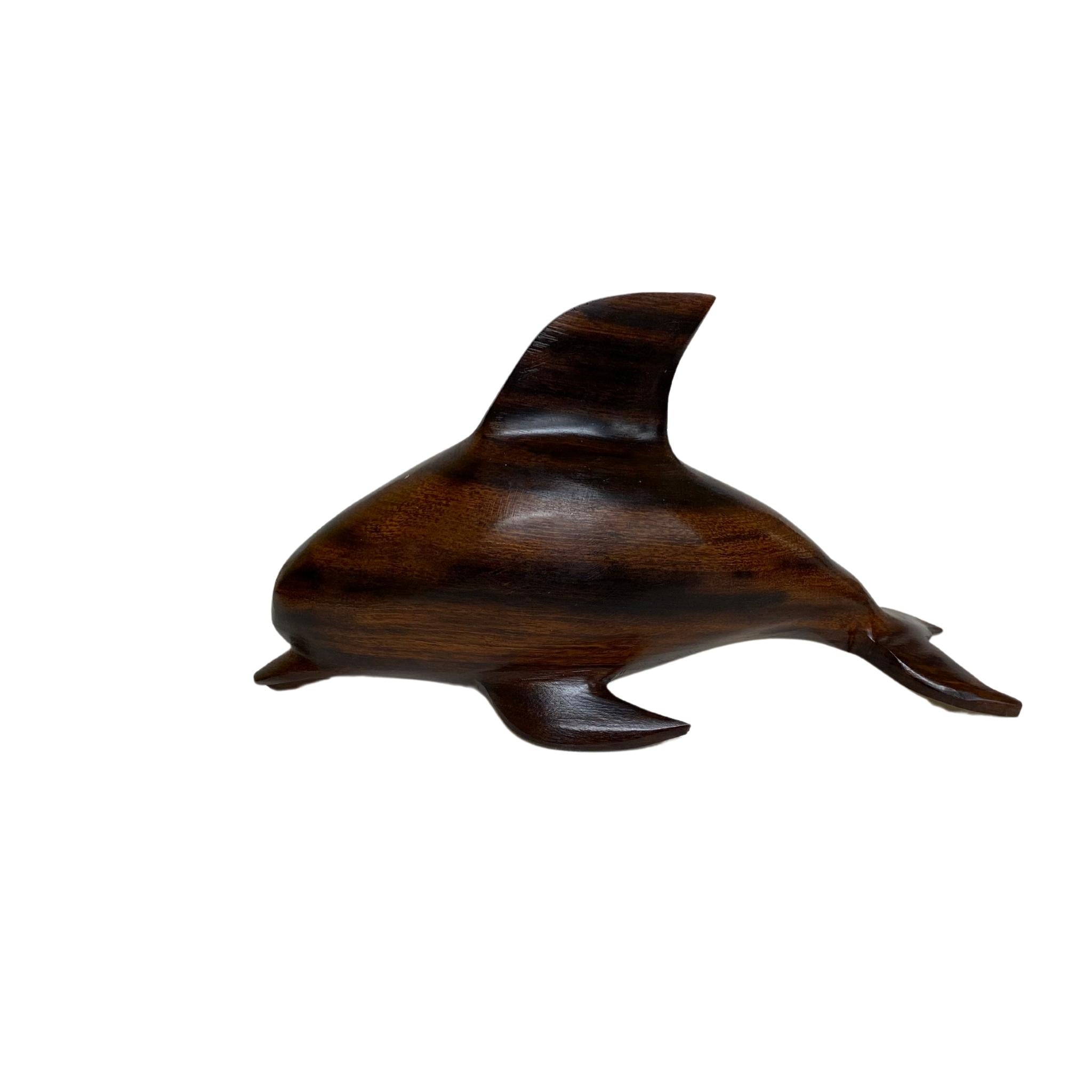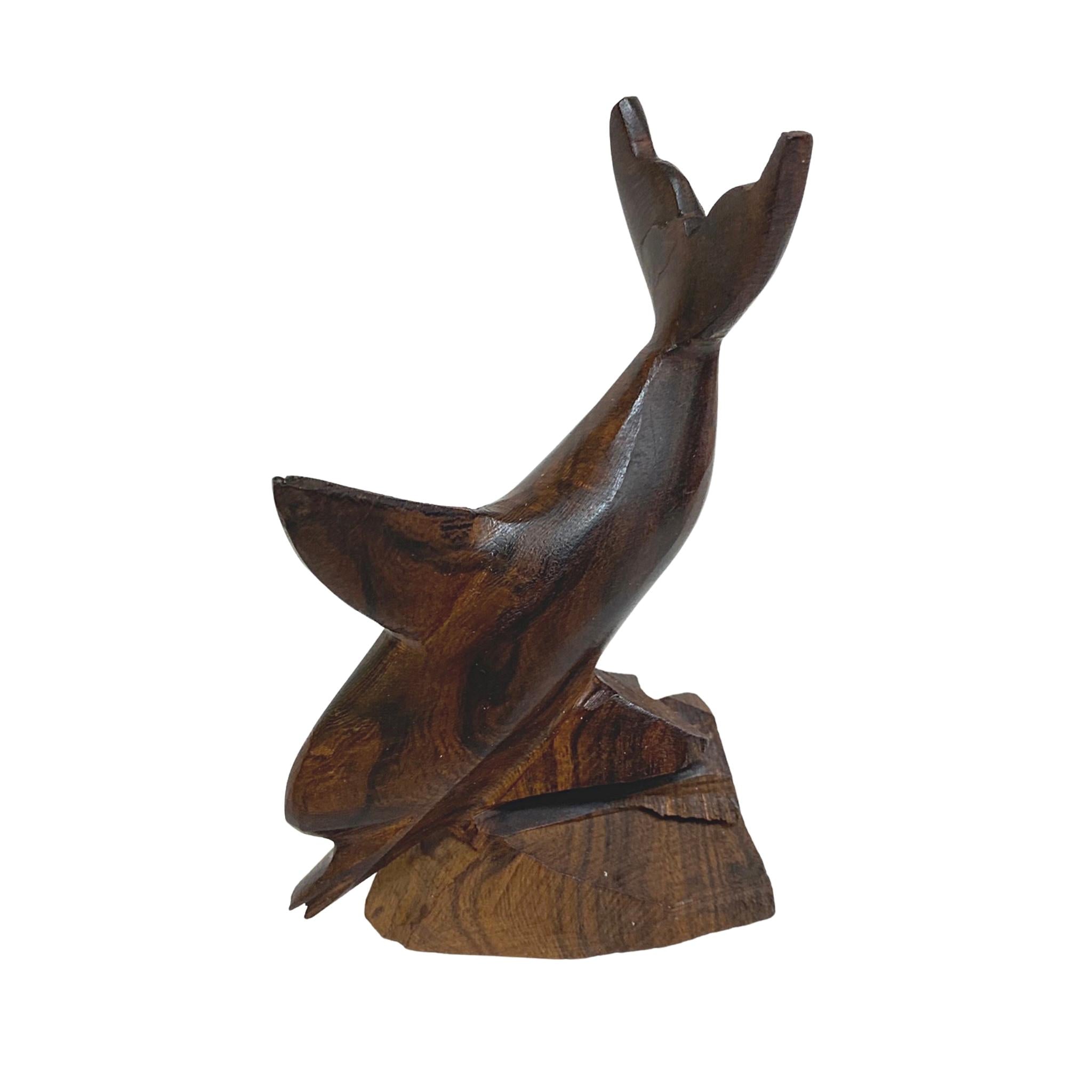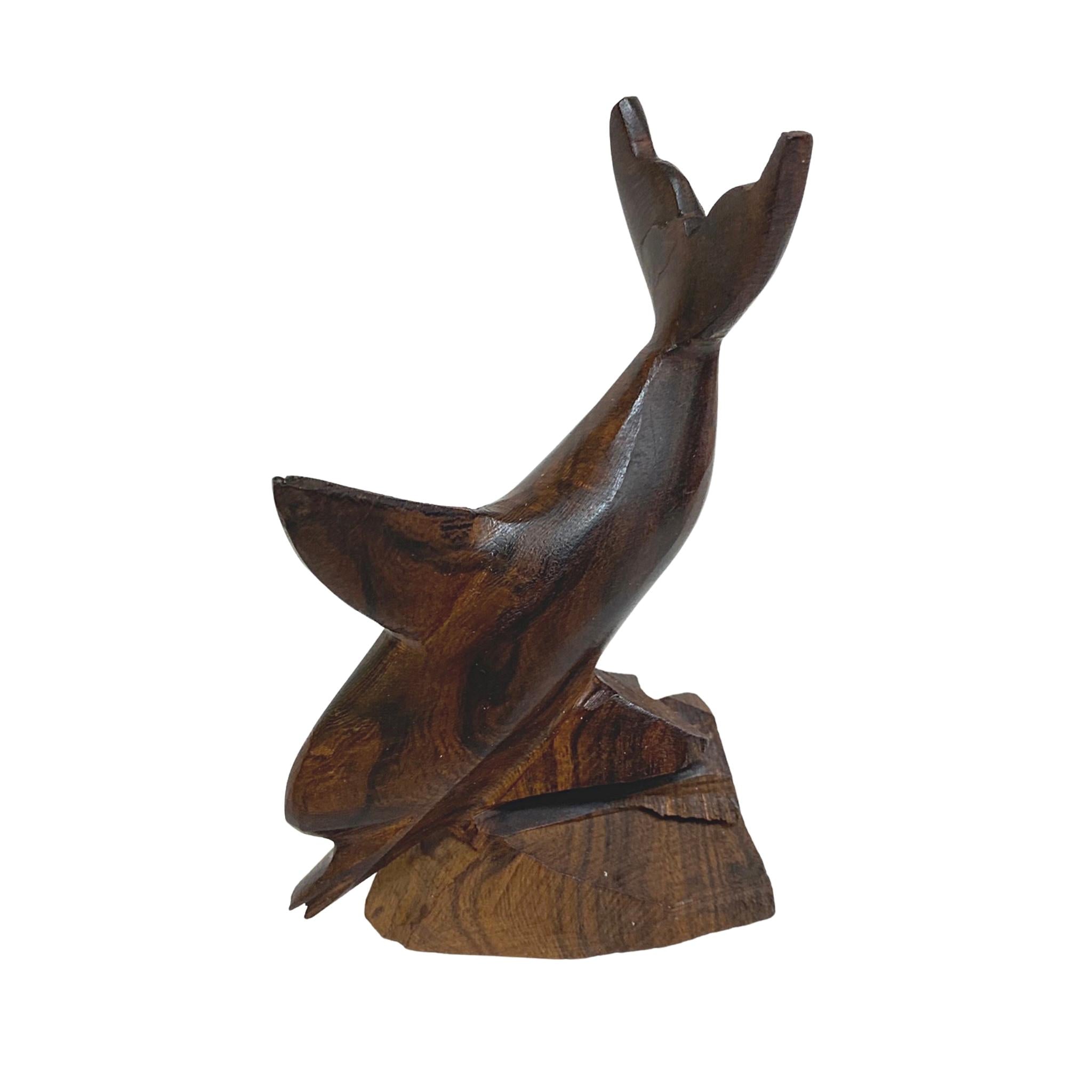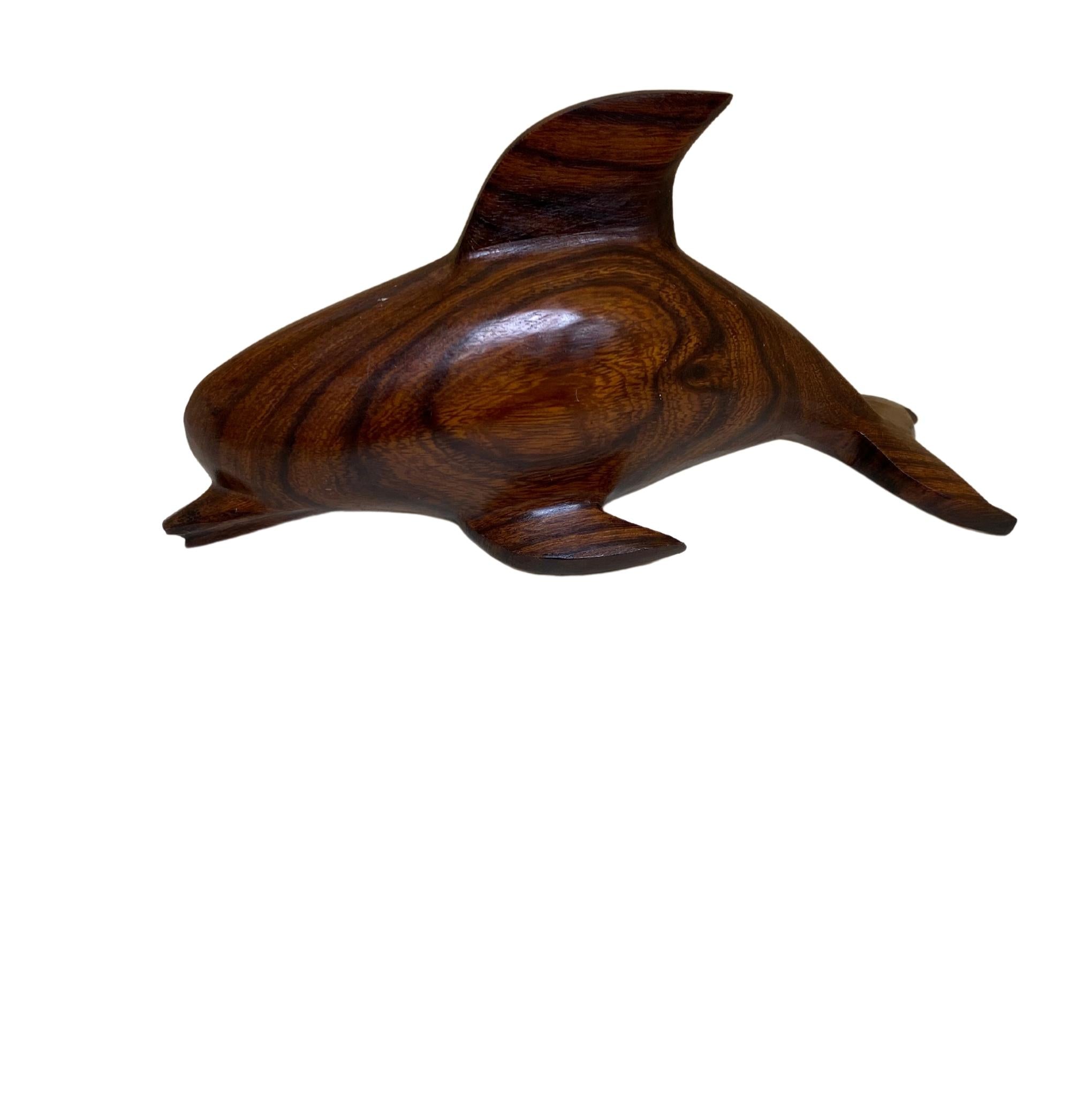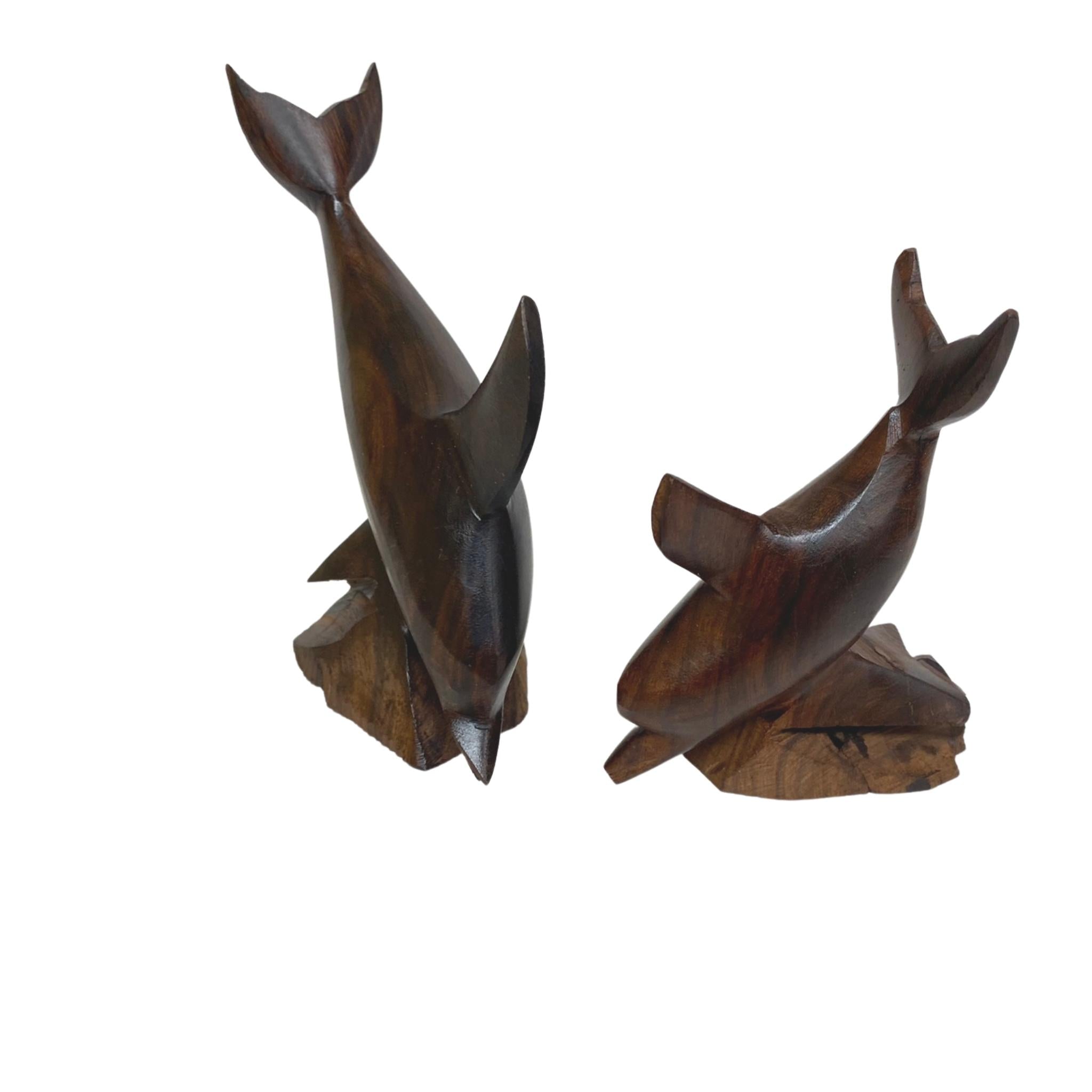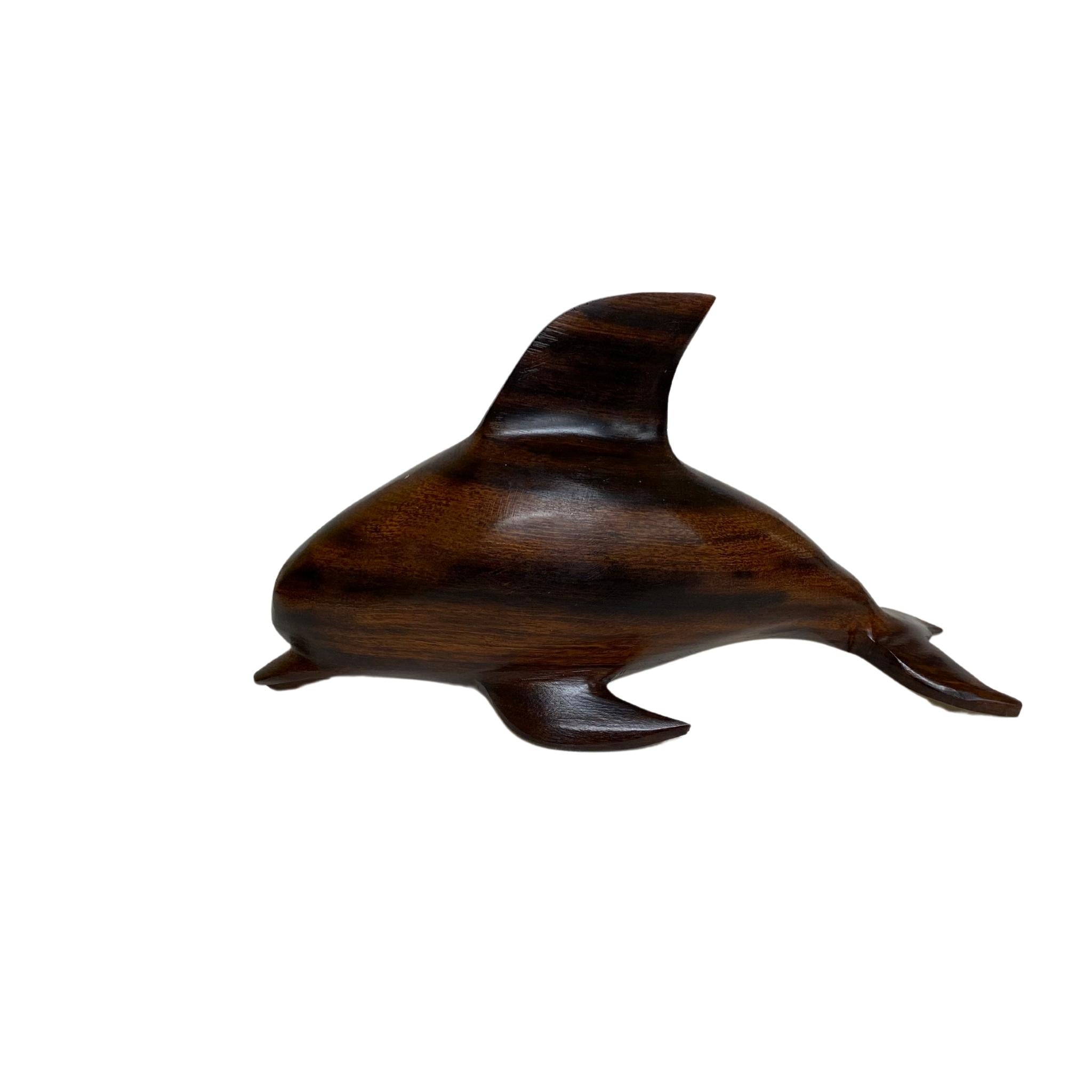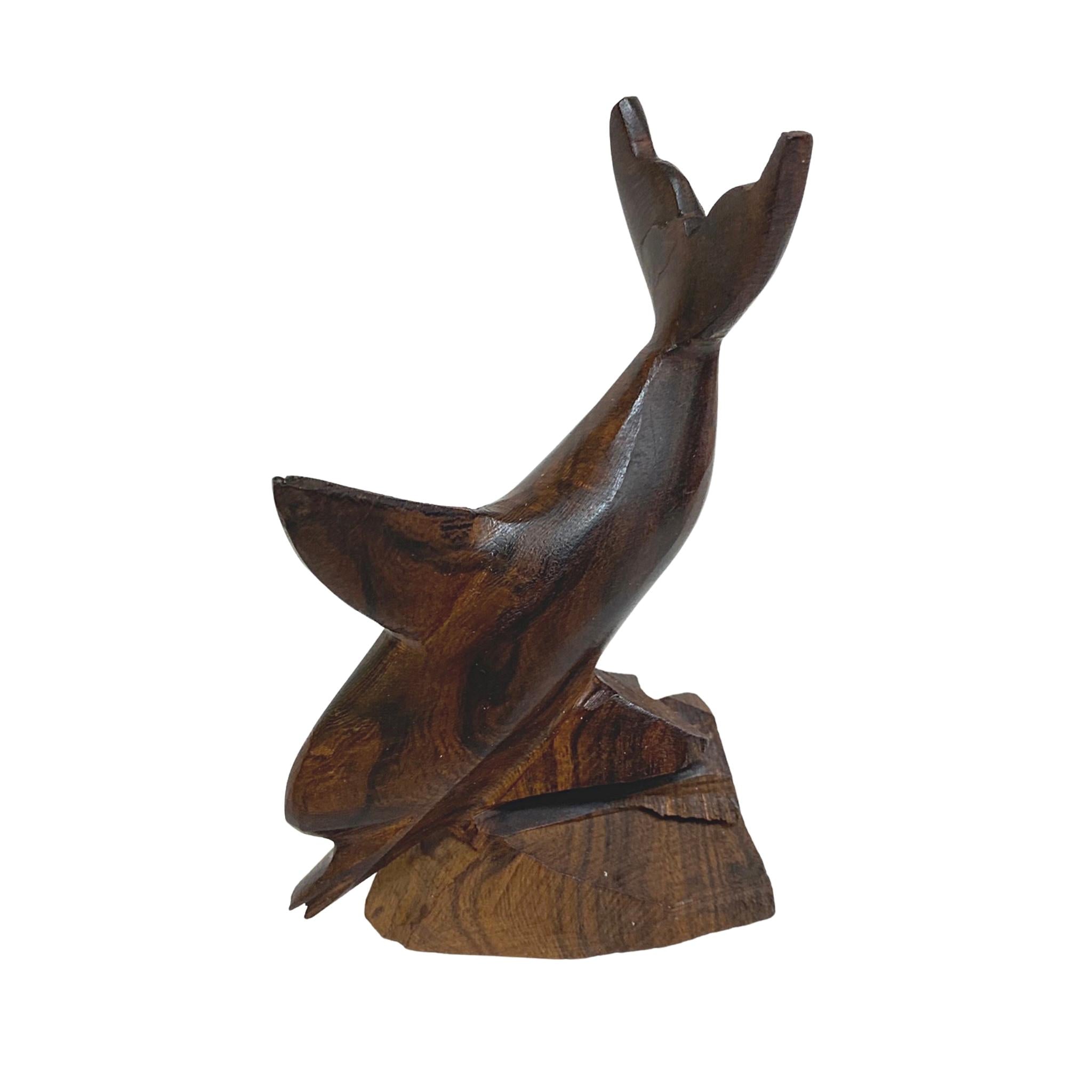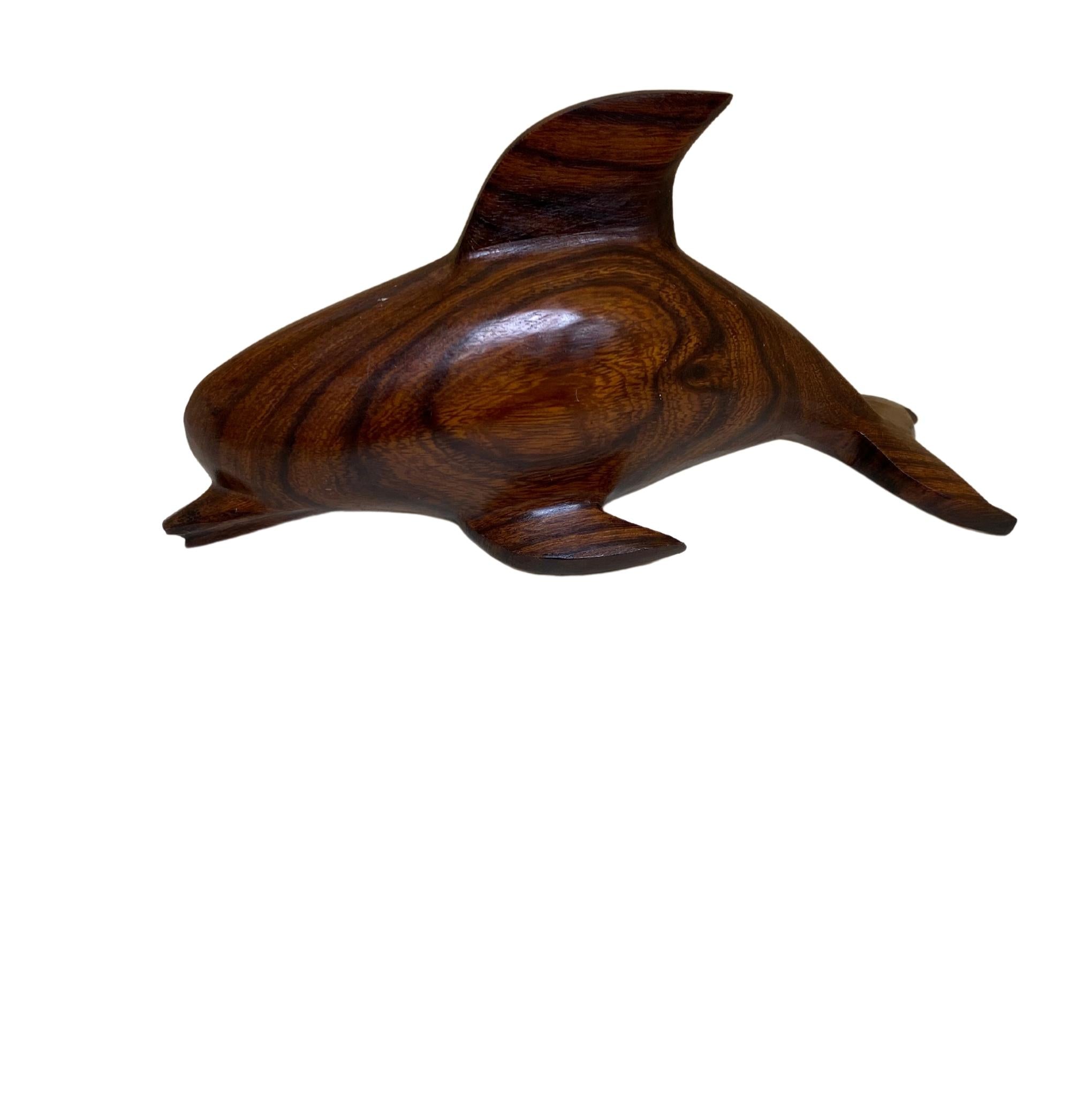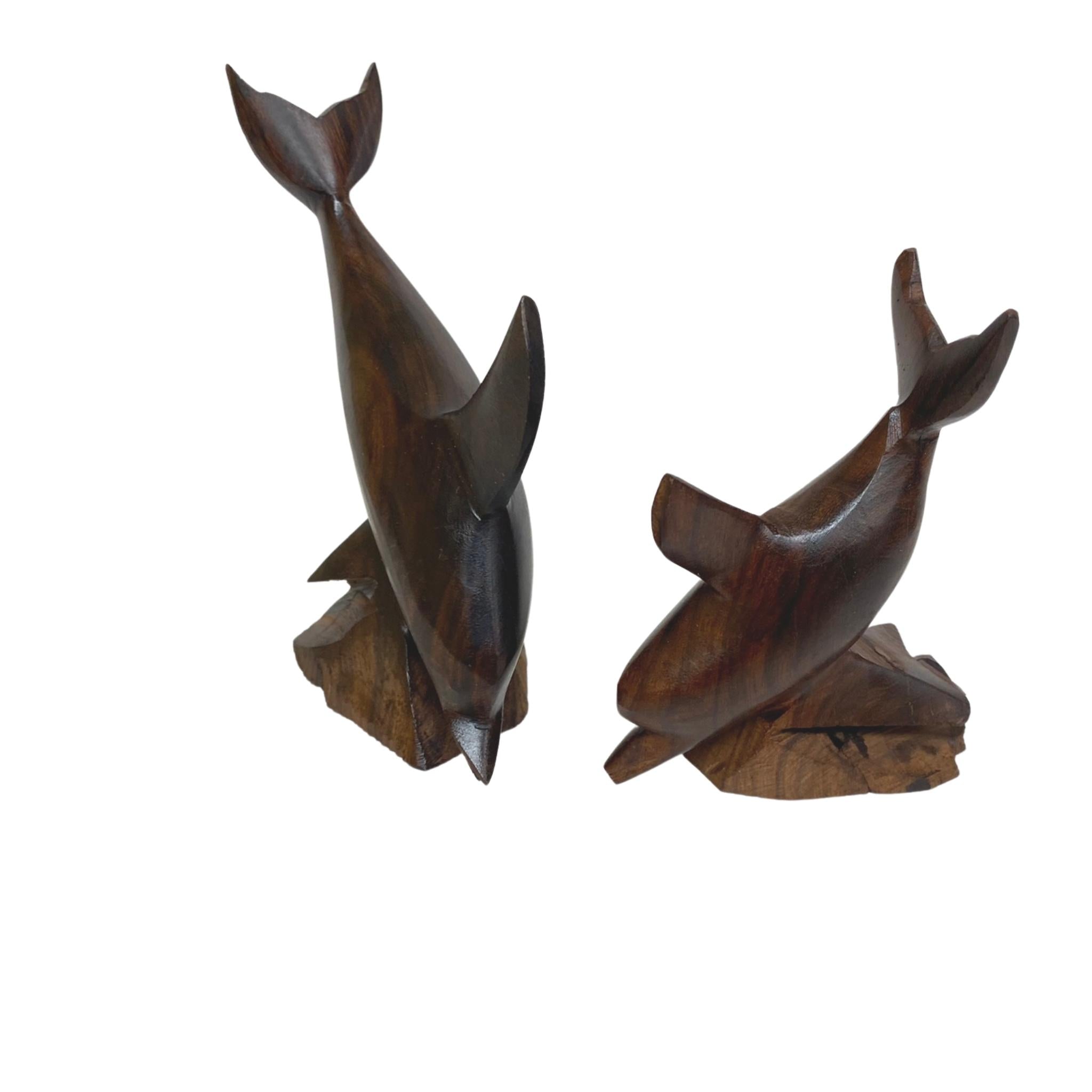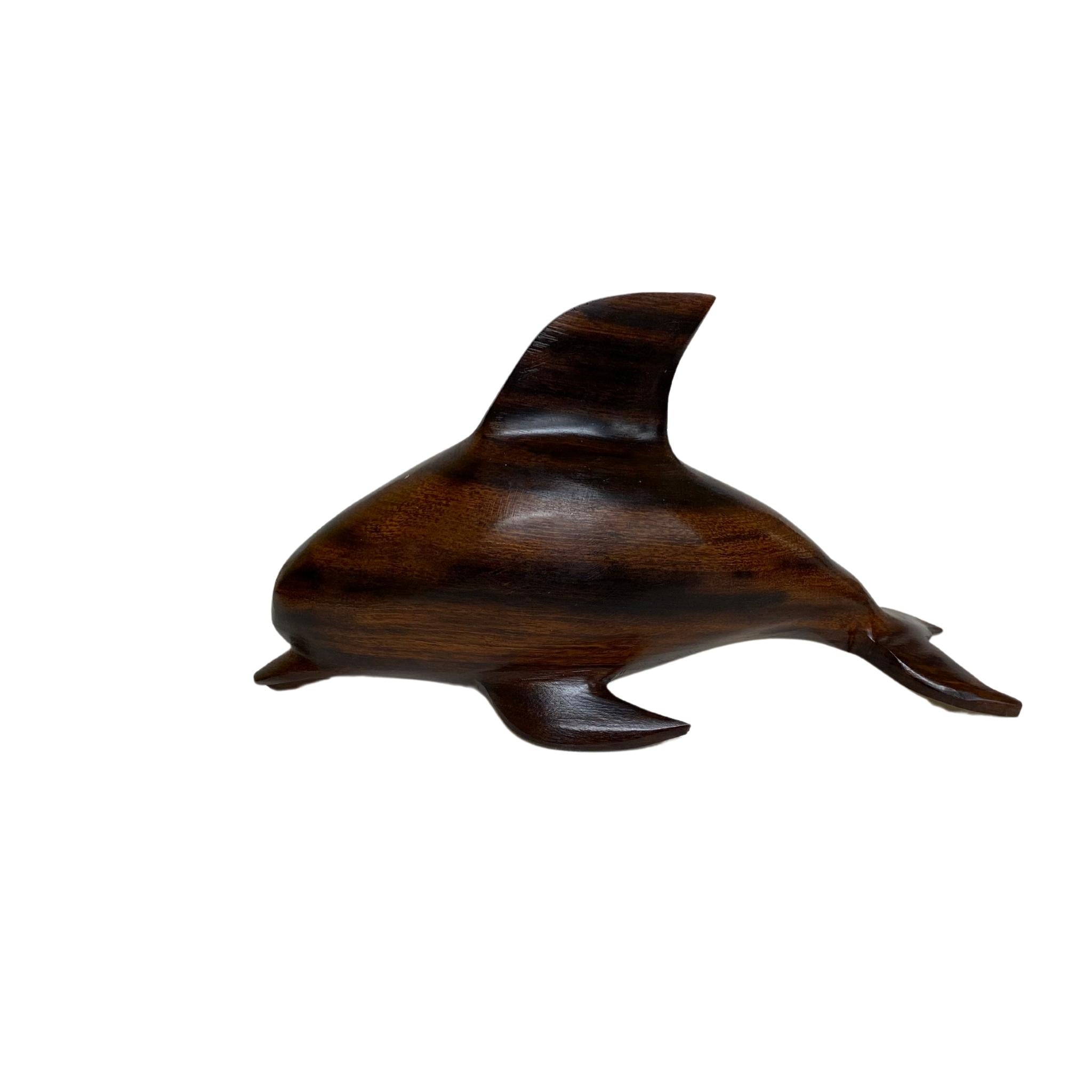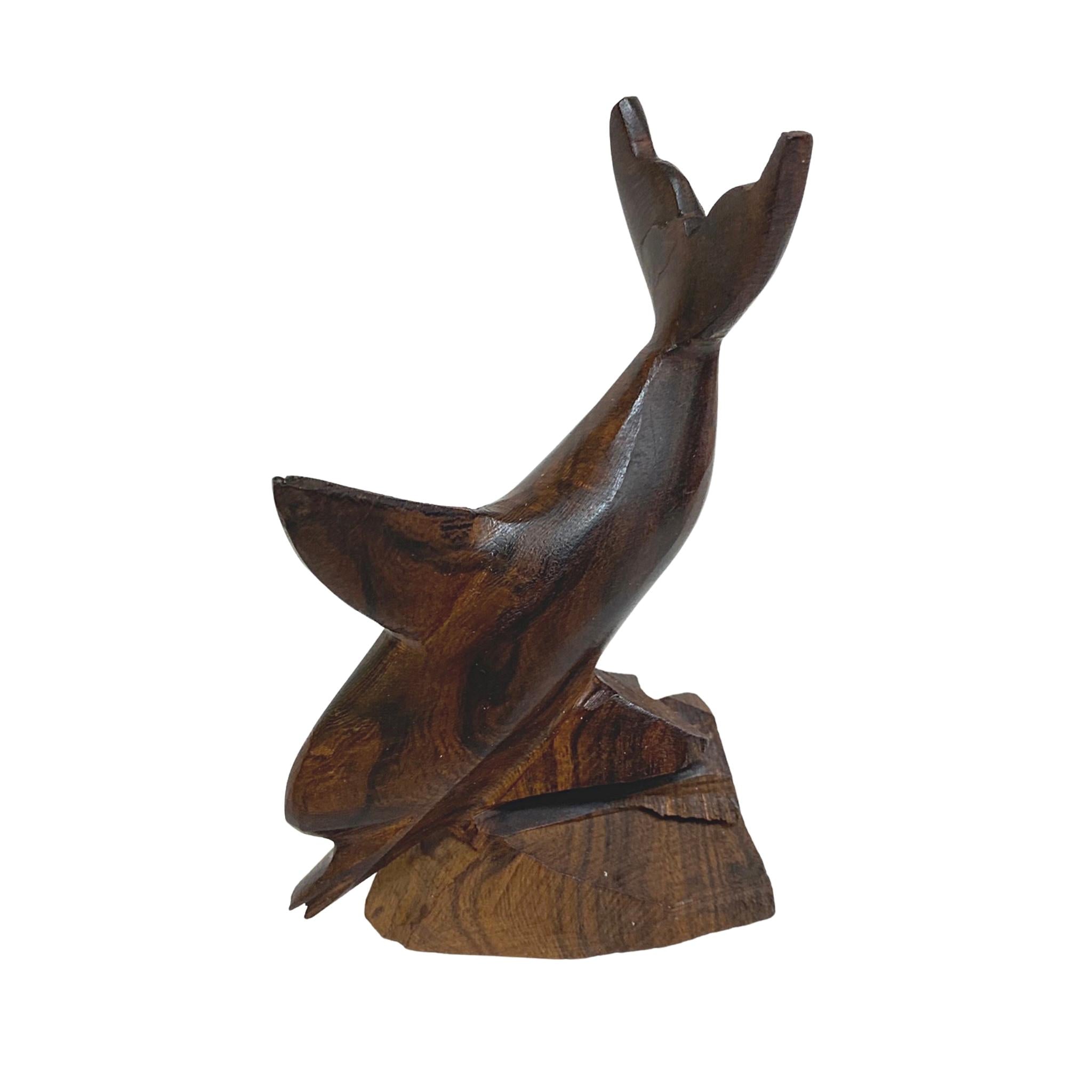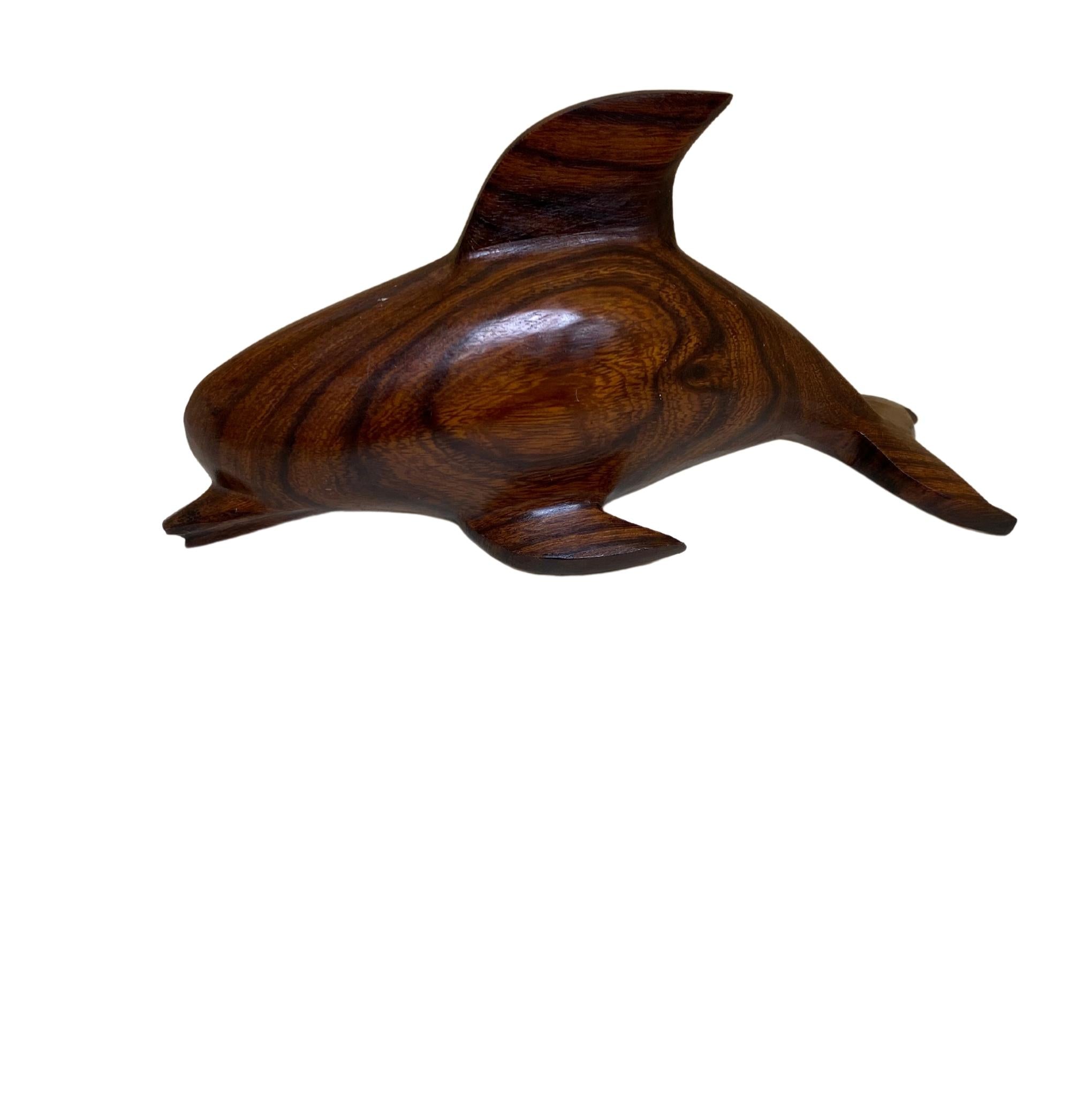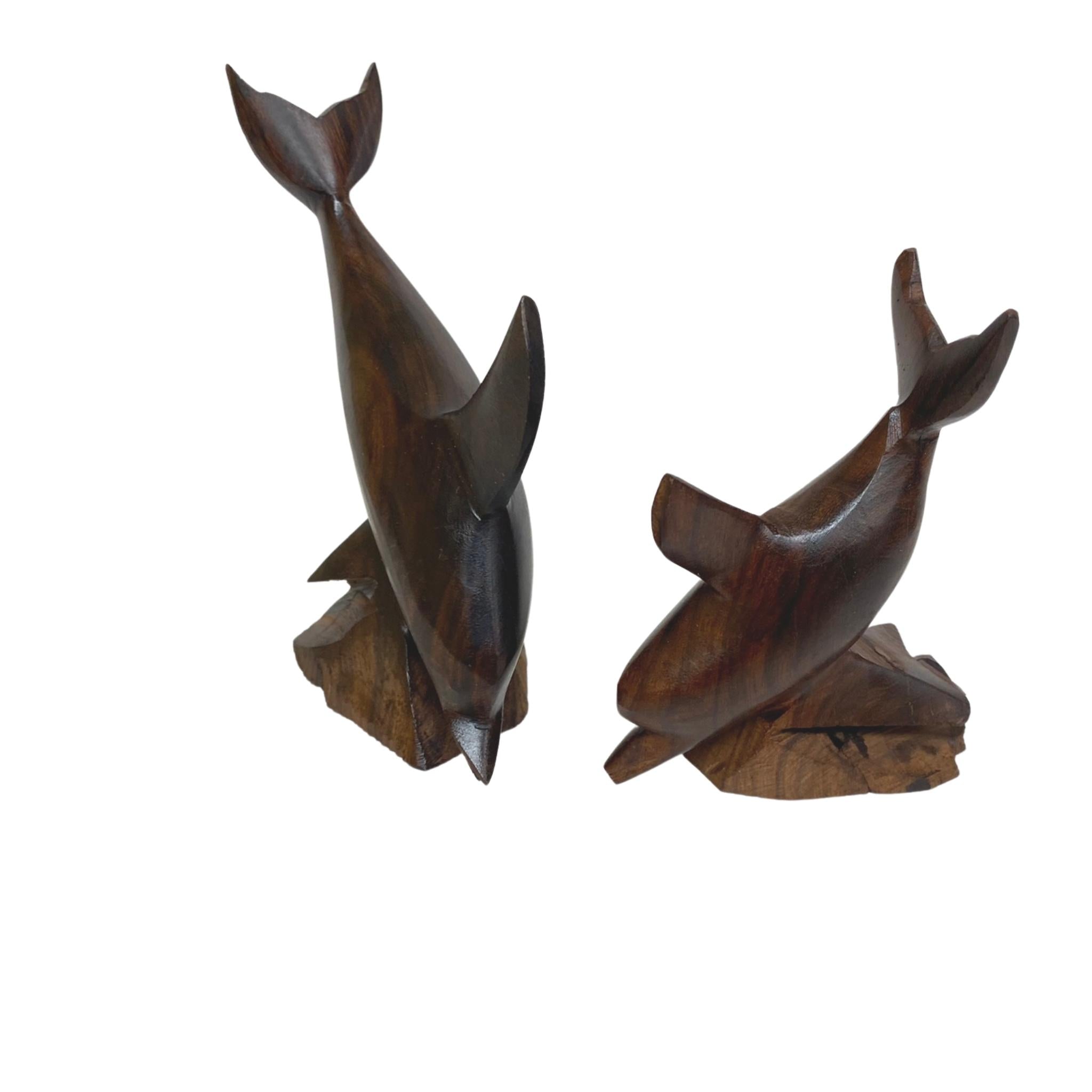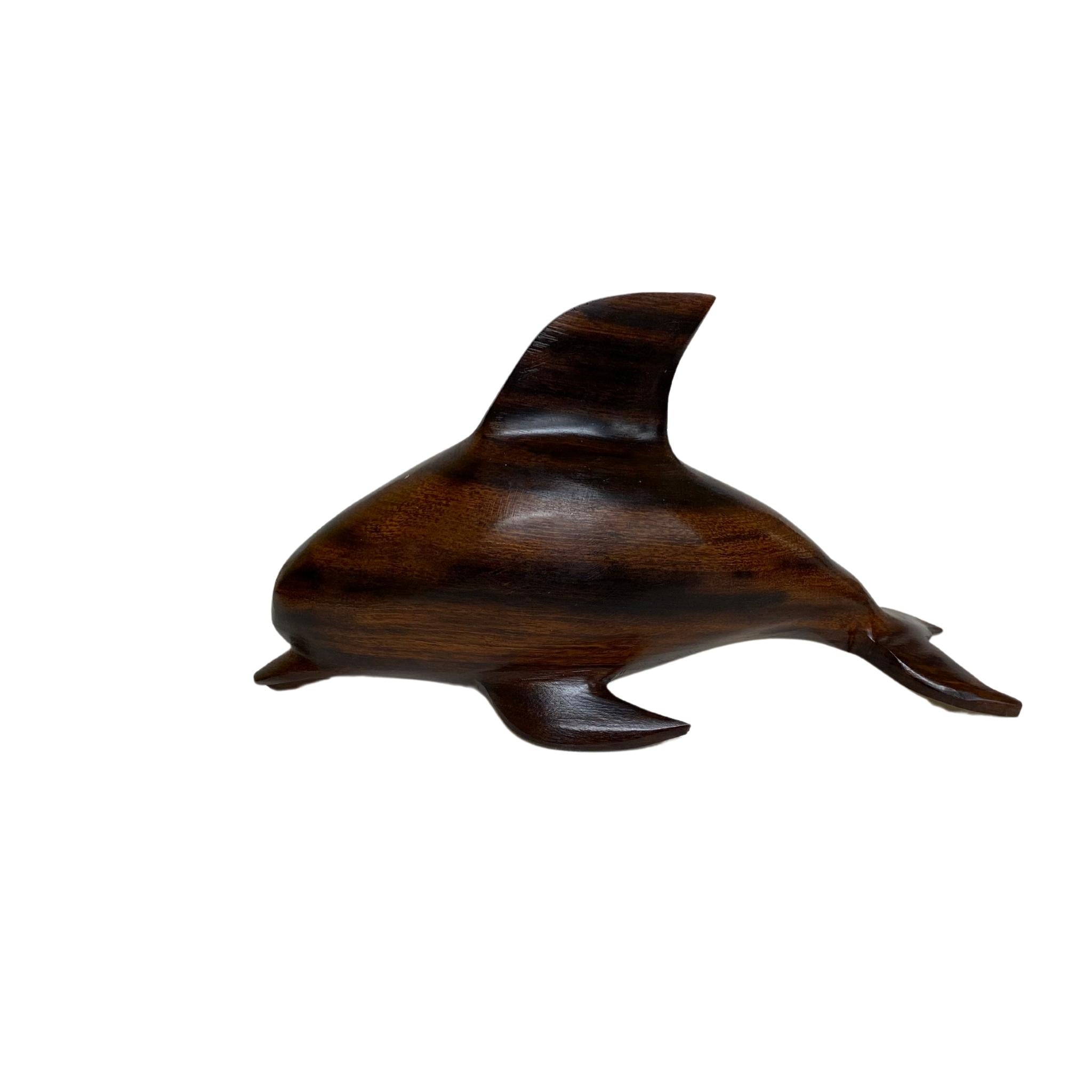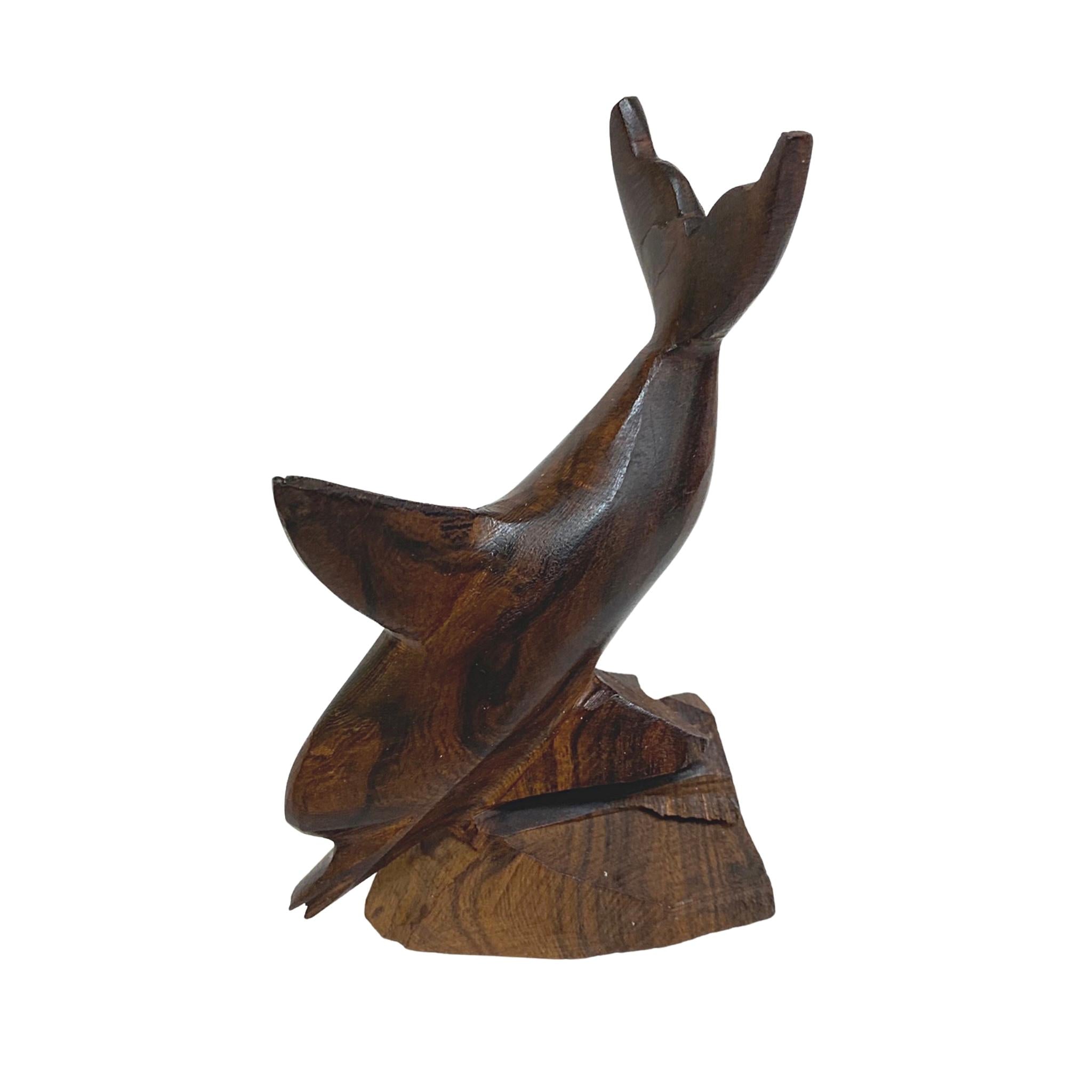 Vintage Ironwood Wood Hand Carved Dolphin Figurine Sculpture 6"
This hand carved sculpture of dolphin on a stand has an impressive craftsmanship by Mexican Artisans.  This accent look piece will make a perfect marine or tropical decor or a gift for someone who loves marine animals.
Carved from ironwood the bigger piece measures approximately 6" high and the baby measures 3.5".